Homework
Friday 15th September to be completed by Tuesday 26th September.
Please could you and your child decorate their homework book and put their name on the front of it.
Physical development:
Please could your child practice putting on and fastening their coat independently.
Homework presentation.
Presentation is very important and school does have a presentation policy. Please could your child therefore begin using writing pencils for all writing in their homework books and colouring pencils rather than felt tips for any pictures. Many thanks.
Autumn Term
We are learning all about dinosaurs! The children have been learning names of dinosaurs and finding out interesting facts, for example, Triceratops make their crests go red and frighten other dinosaurs away so that they can be the leader! In reception class we have a lovely selection of large dinosaur toys which the children have enjoyed playing with. However, the dinosaurs have disappeared! All that has been left behind is some footprints....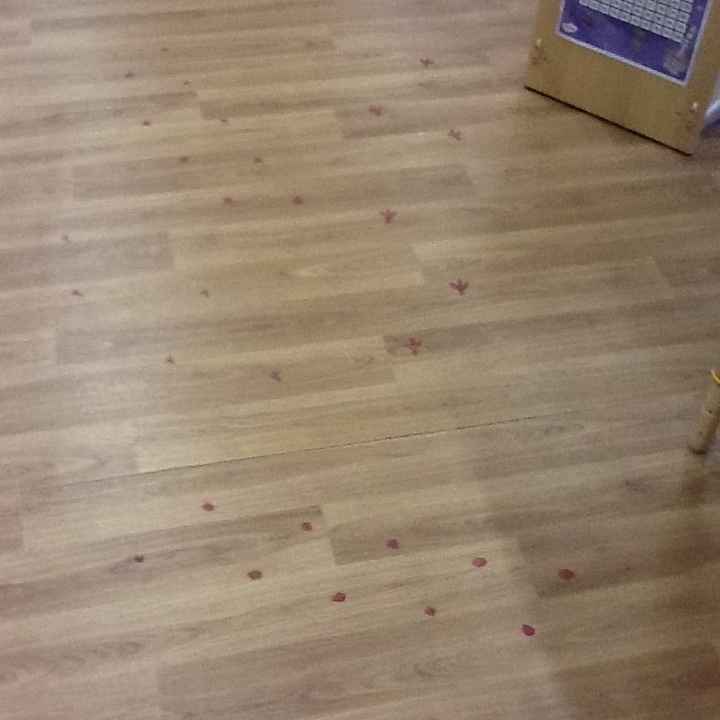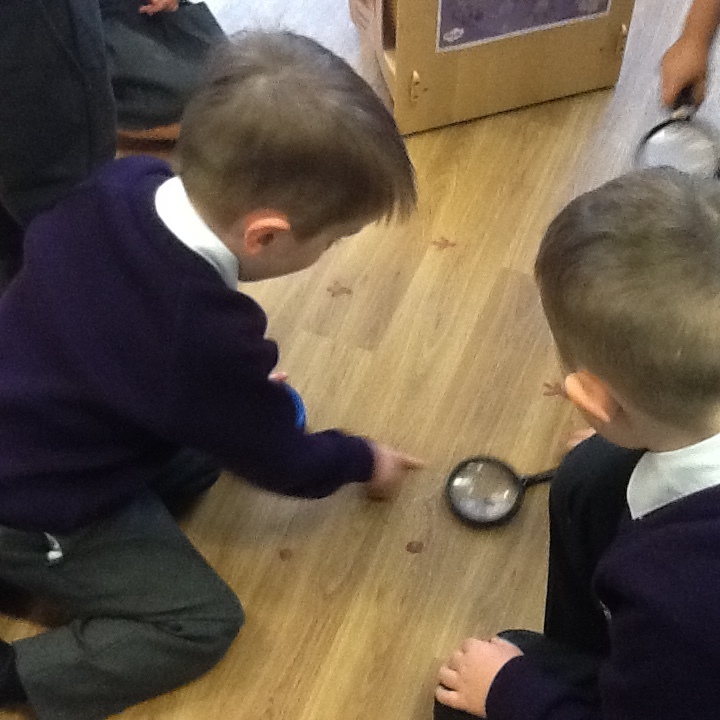 We wondered where the dinosaurs might have gone. Elsie suggested 'Maybe they have gone to the shops', while Noah thought that they might have gone to Poland 'but you need to go on a boat'. Barney was quite sure they may be visiting Hamleys in London, while Sophie thought that perhaps they may have gone on their holidays.
After careful consideration about how we could get the dinosaurs back, Joanna had a super idea; leaving food to tempt the dinosaurs back into our classroom!
We found out from one of our resident dinosaur experts, Sebastjan, that Triceratops like to eat leaves. While Tyrannosaurus Rex are meat eaters Thomas was quite certain that they also like jam. Off we went to find delicious dinosaur food!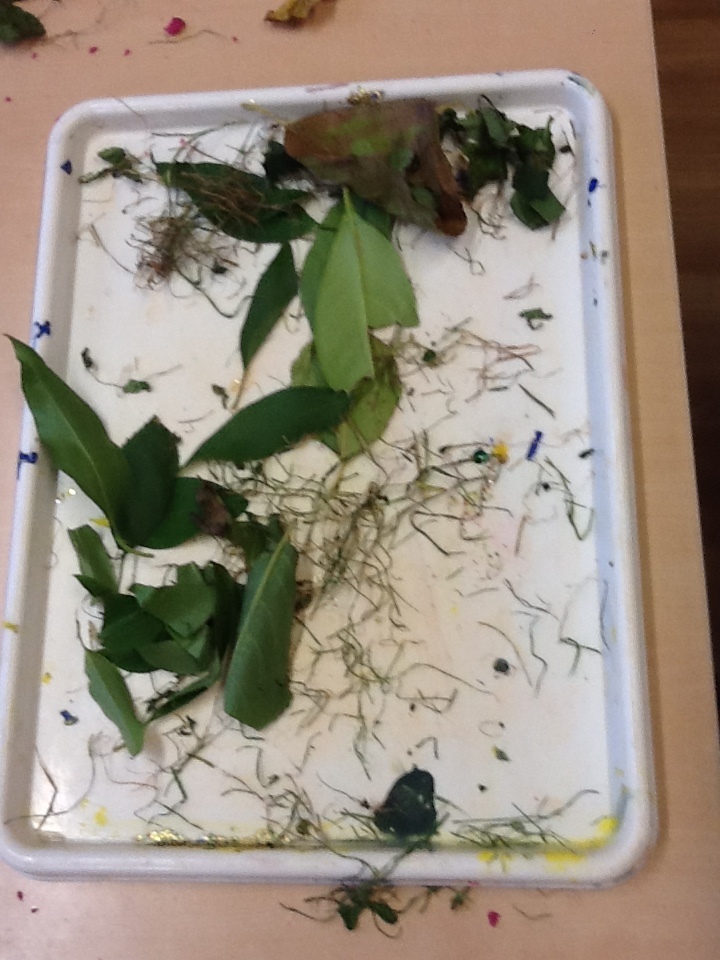 Overnight, the dinosaurs came and gobbled up the food (taking the jam with them!). They left us a letter explaining that they had to go on a mission to help Katy and Tom on Dinosaur Island! This raised lots of questions from the children... Where is dinosaur island? What is an island? Who are Katy and Tom?
We decided to think about the answers to these questions while joining in with dinosaur yoga during PE...
As the mystery continues the children will be making dinosaur models, writing letters to the dinosaurs, and finding out more about their mission (by reading our class story, 'Tom and the island of the dinosaurs'). We will be learning a T-Rex rap, getting involved in dinosaur maths challenges, creating our own dinosaur island and much more!