Homework
PROJECT TIME
Friday 9th June to be completed by Tuesday 11th July.
To encourage independence and creativity in learning Literacy and Mathematics activities will be replaced by a project this half term. Our new theme is 'Once upon a time' and in school we will be focusing on writing stories.
The homework project is to create a story scene and characters based upon a story of your child's choice. The children can bring in their creations on Tuesday 11th July and will be able to tell the story that they have created the scene and characters for, to the rest of the class. Your child can choose how they wish to present this project work (which is not to go inside homework books please), for example it could be a lego model of the bridge and river in the story of The Three Billy Goats Gruff with Billy goat puppets, or perhaps a glittery enchanted castle made with card tubes and dolly peg Rapunzel and prince puppets.
Ongoing work
Children should read every day. We will send home spellings in homework books for your child to practice up until the end of this project. Children should practice addition and subtraction through games and activities at home.
Homework presentation.
Presentation is very important and school does have a presentation policy. Please could your child therefore begin using writing pencils for all writing in their homework books and colouring pencils rather than felt tips for any pictures. Many thanks.
Summer Term
Once upon a time...
In the second half term we are exploring stories and story writing! We have written the story of the Bear and the Piano at the end of last half term and are exploring 'wow words' to use when writing a story!
Chicks!!!!
In the first half term we had an amazing time looking after live chicks as they hatched in our classroom! We had four little chicks which we named Fluffy, Lucie, Blackie and Sunny. Can you guess which is which?
We cared for the chicks in their incubator and read stories to them to help them hatch.
The children wrote letters to Mrs Lewis about the chicks...
We enjoyed carefully holding them and feeding them!
The children learned all about the life cycle of a hen, did life drawings and paintings, and learned the importance of caring for all of God's creatures. The chicks went to a wonderful new home. We have been keeping in touch and emailing our very cute chicks. It has been very exciting looking at the pictures of them growing into little hens and cockerels! Here is a class prayer that we created especially for them:
God Our Father,
Thank you for sending us the chicks to look after.
It was lovely to watching them hatch and they were so cute.
Please look after the chicks in their new home.
We promise to care for all of God's creatures.
Amen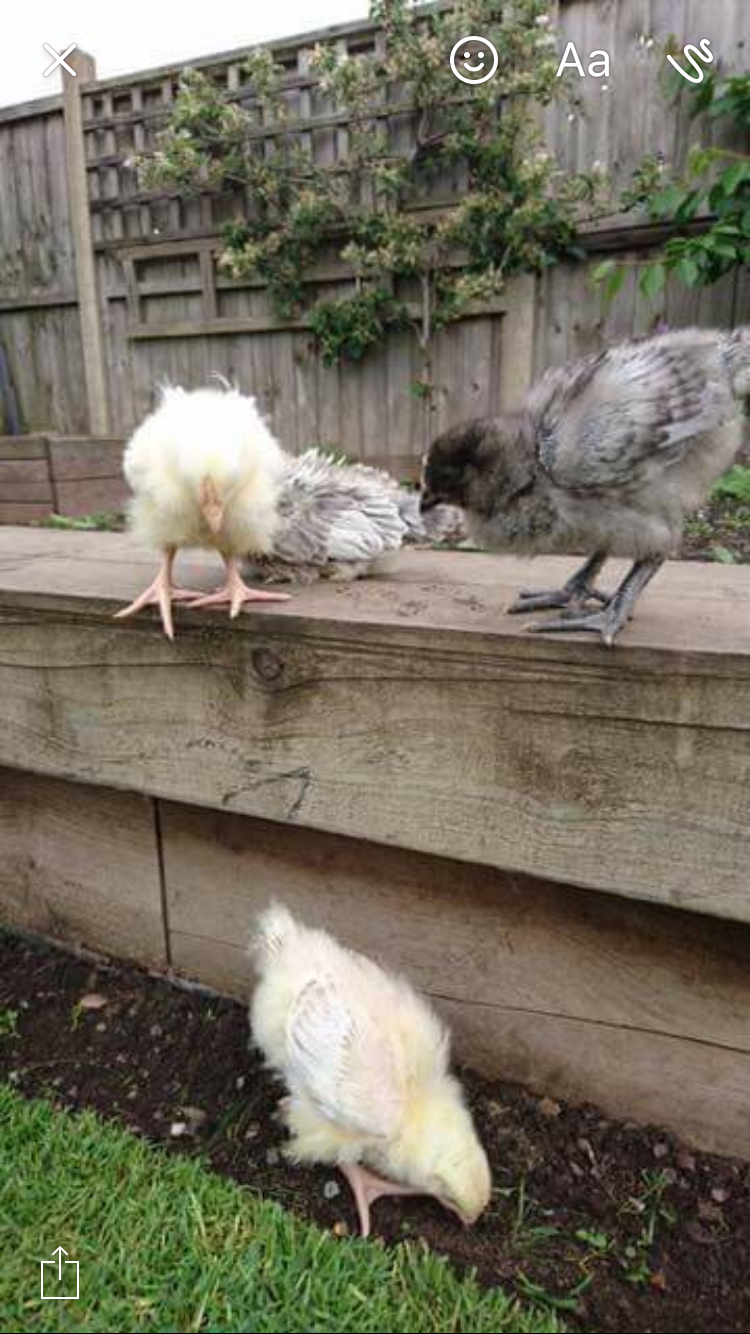 Spring Term
Jack and the Beanstalk
Activities in Reception class cover all seven areas of learning: personal, social and emotional development; physical development; communication and language; literacy; mathematics; understanding of the world; expressive arts and design.
In our term we read the story 'Jack and the beanstalk'. The children will be worked together planning, designing and making a castle role play area and an beanstalk! We discussed what happened in the story and what we thought about Jack stealing from the giant. The children wrote their own Jack and the beanstalk stories during our early morning writing sessions, acted out the story, and drew story boards. We also compared this traditional story to 'Jasper's beanstalk'. The children used their phonics to write letters to the giant and made 'Wanted' posters for Jack!
Chinese New Year
Over the last few weeks we have been learning all about the Chinese New Year! This year is the year of the rooster. The children found out about the story of Chinese New Year and were outraged that the rat won the race by cheating!!! In literacy the children used their phonics to write about what happened in the race and also which animal they thought should have won and why.
In maths we had a fantastic time making fire breathing dragon puppets and experimenting to find out whether dragons with long or short flames breathe fire the best. We also made play dough dragons, compared their lengths, and put them order. The children then measured their dragons to see how many cubes long they were!
We have been extremely creative in Reception class and created a wonderful Chinese New Year display. The children's super writing and the fabulous dragons that they made for their homework are proudly on show! We also discovered that children in our class were born in either the year of the rabbit or the year of the dragon!
Our theme ended with a trip to Lee Garden Chinese Restaurant!!! Please could we say a huge thank you to the Lee Garden in Lichfield who generously invited Reception class and Pre-school to their restaurant for a delicious Chinese lunch. They kindly provided this lunch free of charge for over forty children! It was a fantastic learning experience for the children who enjoyed trying spring rolls, rice, noodles and much more, not to mention a lovely ice cream pudding!
Pre-school and Reception class also had a fantastic time as the Early Years unit was opened up, linking both classrooms and enabling the children to learn and explore together during the Chinese dressing up day. It goes without saying that all of Early Years (Pre-school and Reception classes) especially loved acting out their experiences in the Chinese restaurant role play area with real Chinese food!!!
Here are Reception class rehearsing and then showing Pre-school their wonderful Chinese dragon dance!!
As you can see, Mrs McLeary loved it too!
Maths Ninjas!!!!
The children are very excited because in Reception class, we are Maths Ninjas! Look out for the nifty ninja moves which we are learning to help support the children's developing understanding of early mathematical concepts such as 'part, part, whole', using numicon and using ten frames! We have used our Maths Ninja knowledge to help us with lots of Jack and the beanstalk maths problems such as finding out the total of two nests of golden eggs, adding small groups of magic beans, and finding different ways to make five using our magic beans! Have a look at our fantastic video below showing the children trying out our 'White Ninja Challenge'!!!
For the first four weeks of term Monday PE sessions will be in the hall as we have balance bike sessions.
Autumn Term.
In the autumn term the children have been settling into our brand new classroom and learning areas! The children have been showing great pride in their achievements!
In Reception there is a very big focus on phonics, including pronouncing sounds of letters correctly, and encouraging children's cursive letter formation and writing. A parent writing workshop will be held on Monday 3rd October from 4.00 - 5.00 pm, and a parent phonics workshop will be held on Thursday 20th October from 4.00 - 5.00pm. We will begin learning a new letter every day, following the Letters and Sounds Phase 2 program, and homework will include on going practice of the letter sounds we are learning, as well as tricky words introduced later in the term. Children are expected to recognize some letter sounds before starting reception class and homework will build on further developing children's letter sound recognition to support their developing reading skills.
We use cursive writing in reception class and the children will be encouraged to 'remember the flicks' and learn to form letters correctly. Letter formation sheets will be handed out during our writing workshop to support parents in practicing letter formation with their children at home in order to help ensure children make good progress in their writing through practicing at home and in school.
Counting and number recognition are other key areas we will be focusing upon. Children are expected to start reception class recognizing most numbers from 1-10. Homework will include consolidating recognizing these numbers, then progressing to number 11-20.
We have been learning all about Advent and Christmas...
Here are some photos of the children from our Nativity. Well done Reception and Pre-school!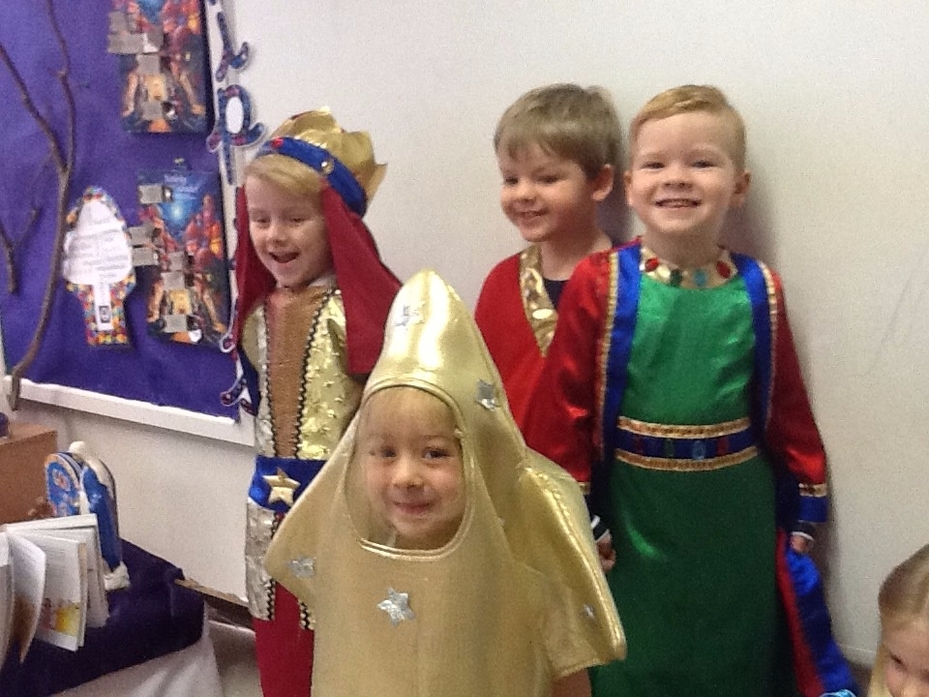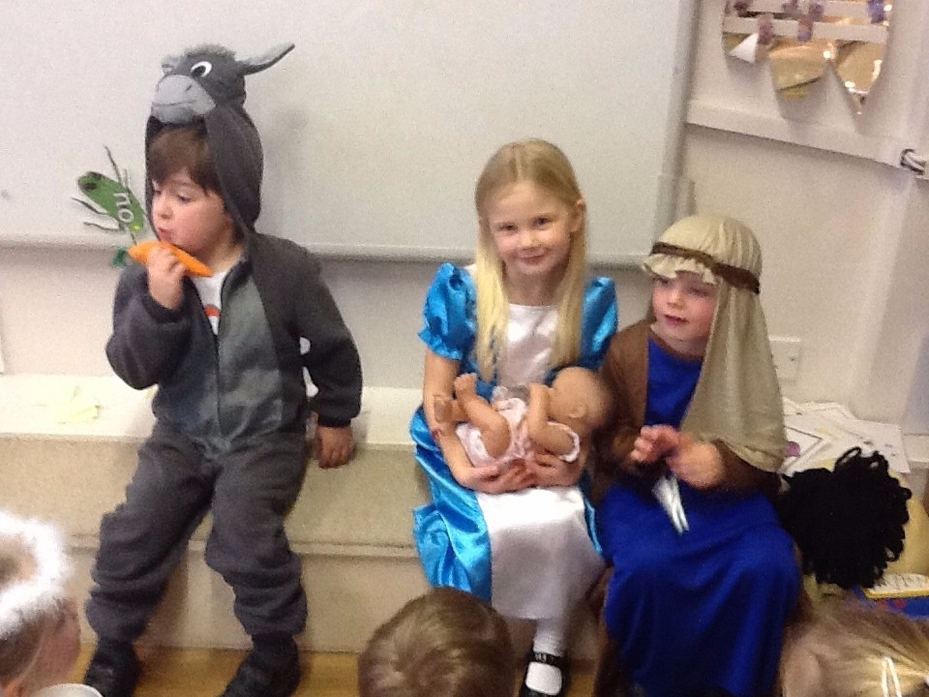 Spring term. Take a look at our White Ninja Maths Challenge - how many ways can you make 3?!!!!
The children have been beginning to learn about 'part, part, whole, inverse, using numicon and using ten frames...