Welcome to Year 2
Welcome back to school!
Useful Information
PE is on Tuesday's and Friday's, so please ensure that PE kits are in school on both of these days every week.
Reading Books will be changed on Wednesday's.
Bug Club is available for other reading material and library books will also be going home soon.
Y2 Homework - Friday 14th September
Due Tuesday 25th September
English
Cut out the words and paste them into the correct column: nouns (naming words), verbs (doing words), adjectives (describing words).
Challenge: Can you use the words to write some expanded noun phrases
e.g. the wonderful children
a big, red balloon
Please also read for ten minutes every day.
Spellings (Use in sentences where possible)
edge
lodge
fudge
dodge
hedge
ledge
bridge
judge
fridge
badge
Continue to revise the Y1 & Y2 common exception words.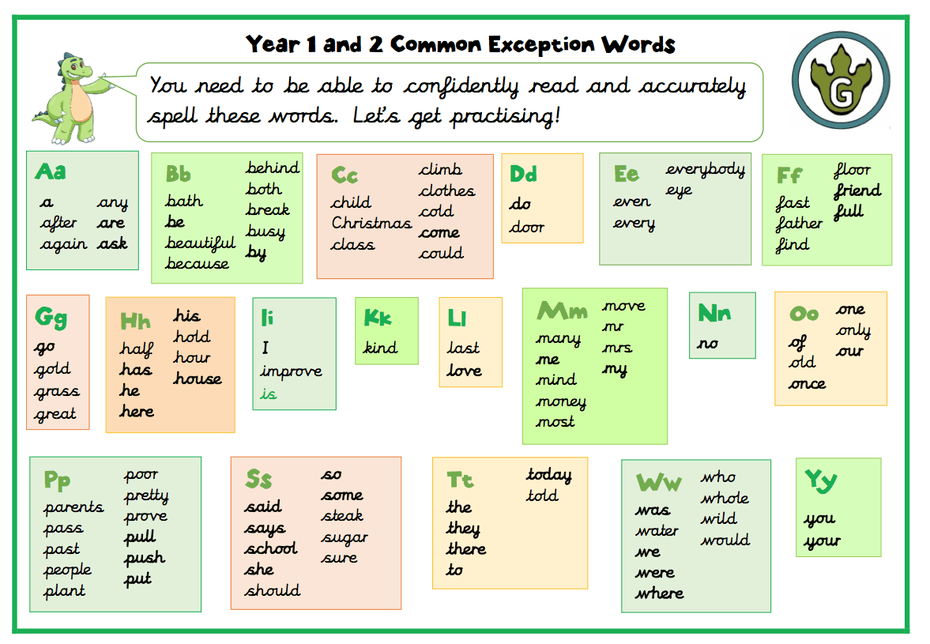 Use phonics play to revise phonics sounds to support spellings - http://www.phonicsplay.co.uk/index.htm
Maths
Representing Two-Digit Numbers (worksheet)
Challenge Can you add your own example using a three-digit number?
RE
Design a Prayer Card Competition (see separate sheet)
Presentation
Please ensure that you follow the school presentation rules in the same way that you would in your school books. Use pencil for writing and coloured pencils for pictures. Please don't stick lots of sheets into your books.
Please refer to the homework section of the website for further information.
Please stick in any sheets of work.