Year 2
Homework - 7th July
To be completed by Tuesday 18th July.
English
This week Y2 have been reading sea creature poems and riddles. They have performed some and wrote their own using the same rhyming pattern. Complete the Seaside Riddles sheet and write your own riddles using rhyming.
Spellings
It is important to know the difference in meaning between homophones.
E.G. there/their/they're, here/hear, quite/quiet, see/sea, bare/bear, one/won, sun/son, to/too/two, be/bee, blue/blew, night/knight
Revise all Y1 and Y2 common exception words.
Use phonics play to revise phonics sounds to support spellings - http://www.phonicsplay.co.uk/index.htm
Maths
Complete the 'MyMaths' online activity.
Remember to practise your timetables and mental maths.
RE
Please read and discuss the Wednesday Word together. You may record a few sentences, prayer or pictures if you wish.
Presentation
Please ensure that you follow the school presentation rules in the same way that you would in your school books. For this reason, we have provided a new homework book for this term. Use pencil for writing and coloured pencils for pictures. Please don't stick lots of sheets into your books.
Please refer to the homework section of the website for further information.
Summer Term 2017
Topic
This term Y2 have been learning about 'The Seaside.'
Sea Life Centre
Year 2 had a great time at the Sea Life Centre in Birmingham. We saw lots of different sea creatures and even watched a 4D show. In Science we also have been learning about habitats and food chains.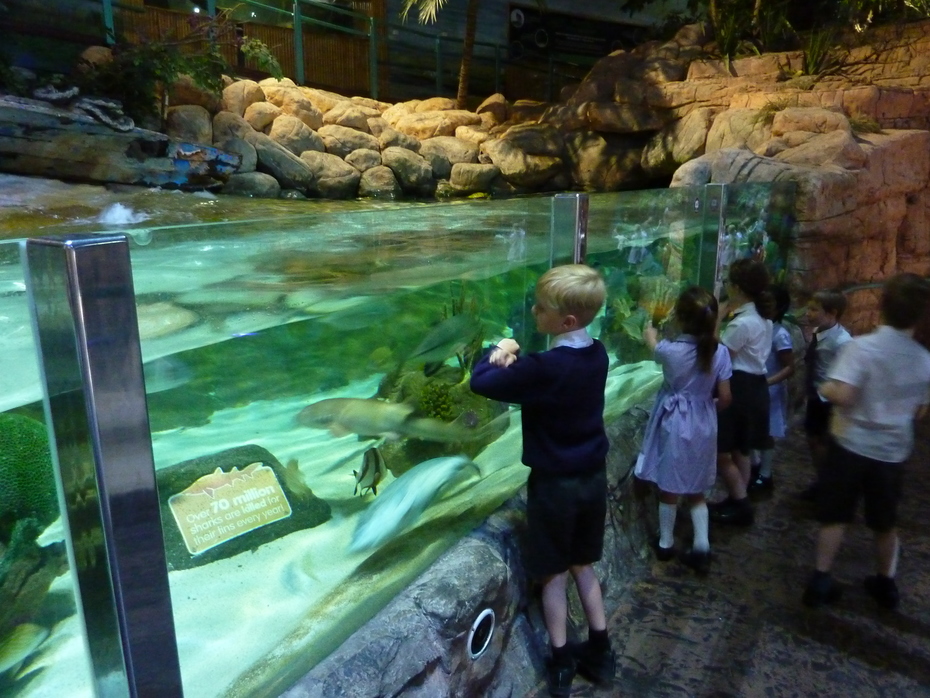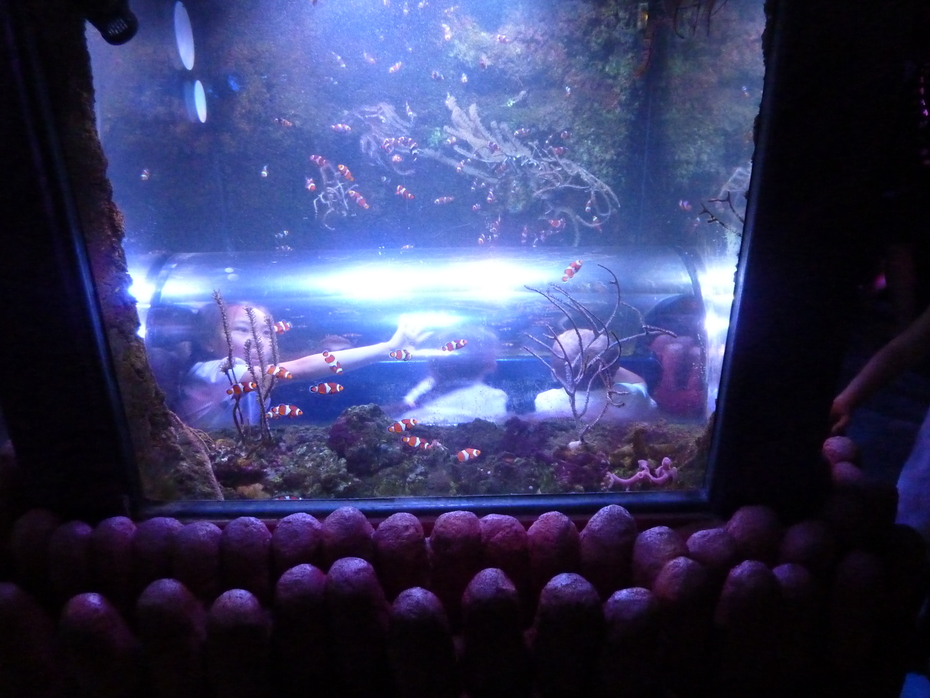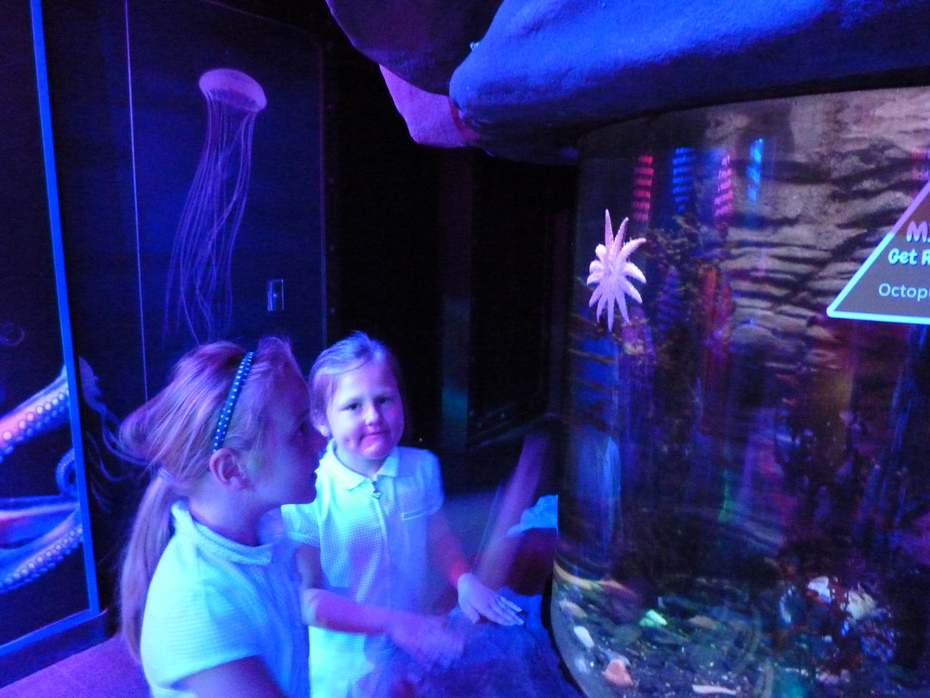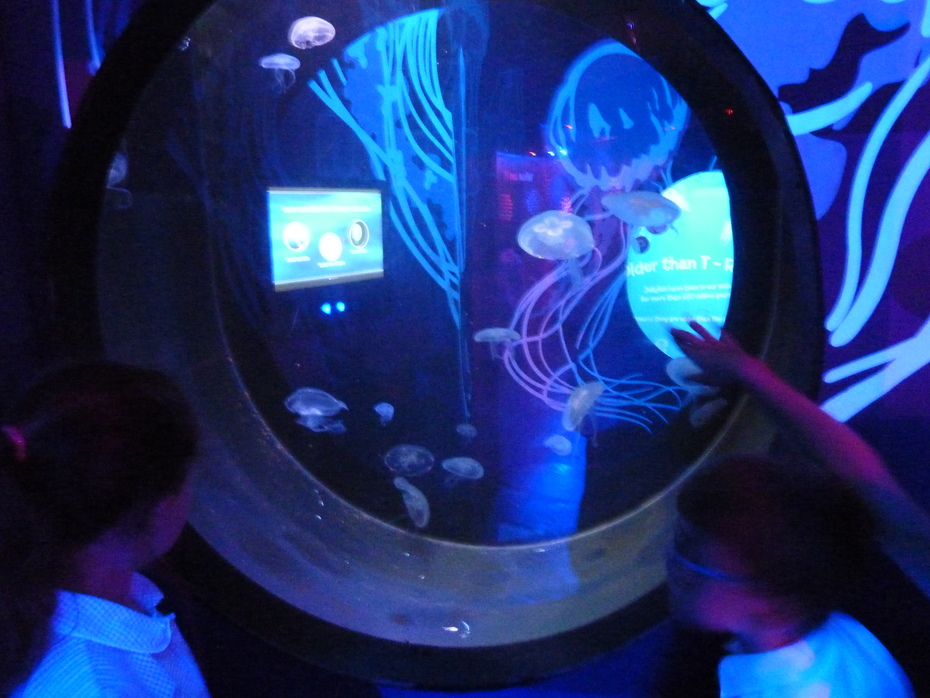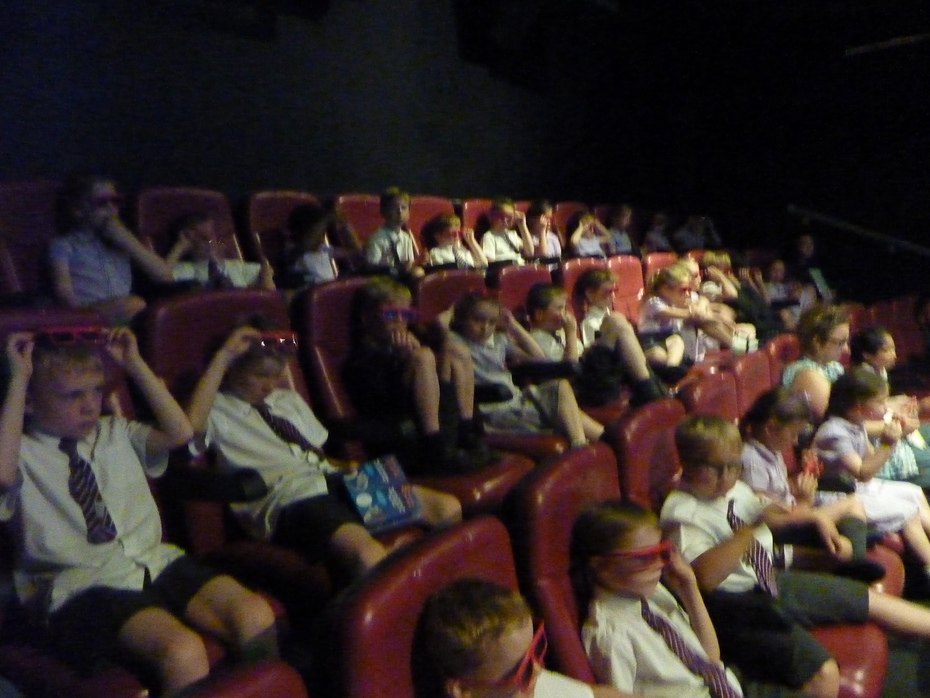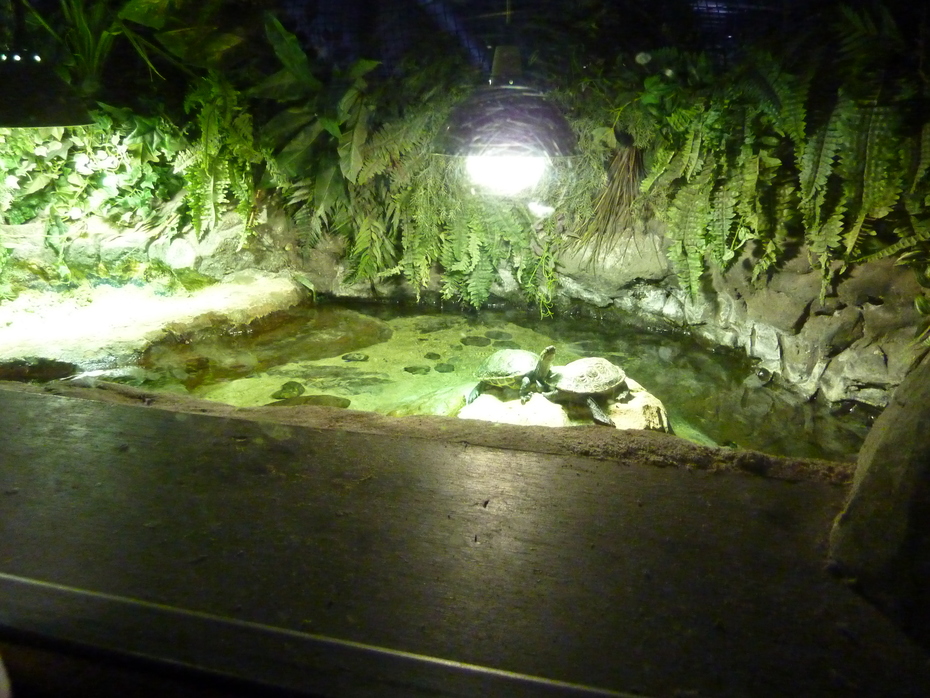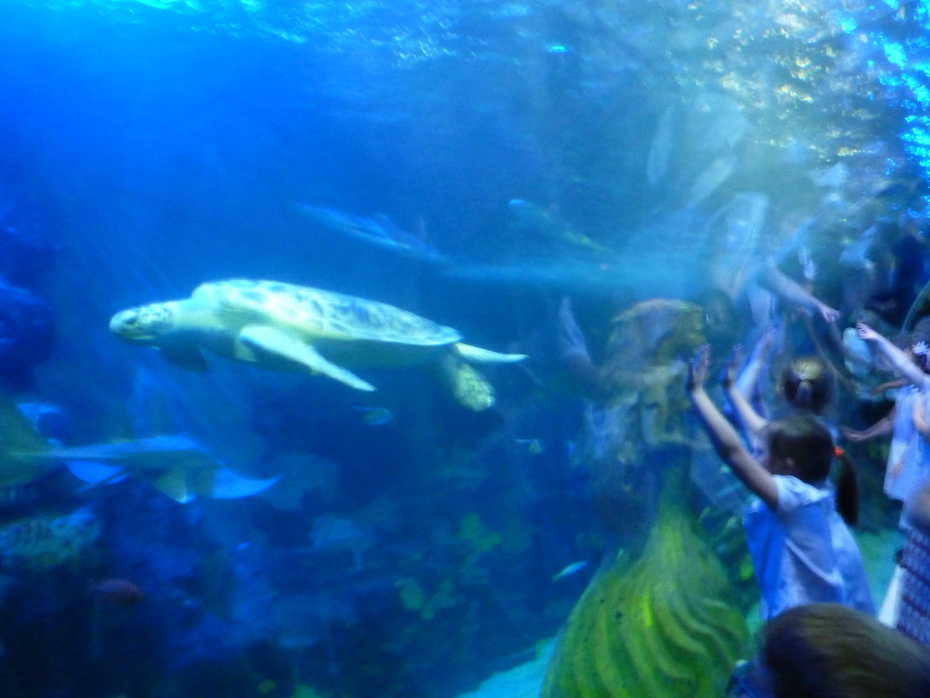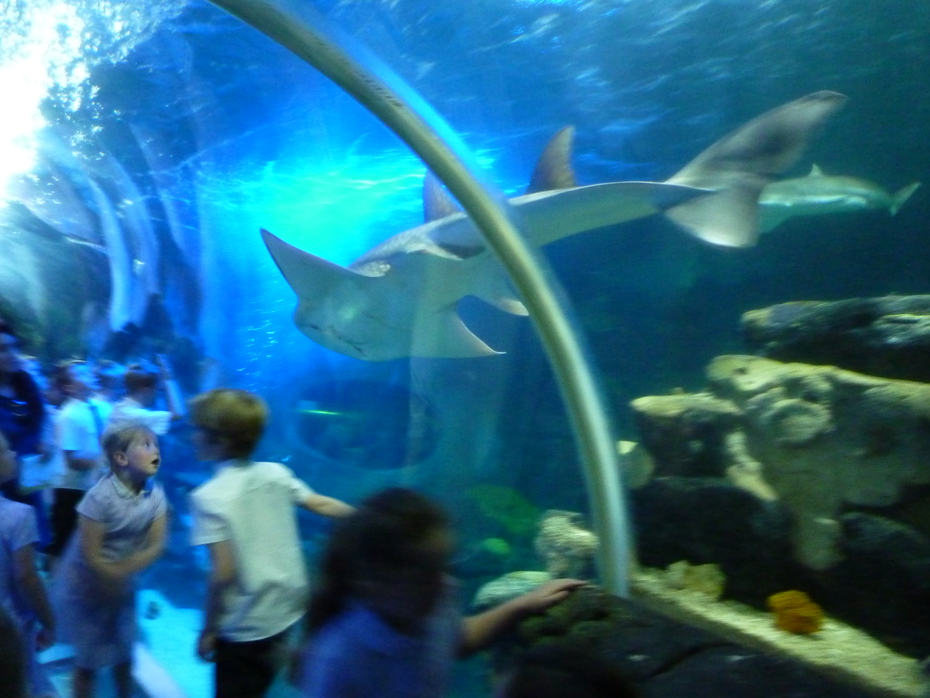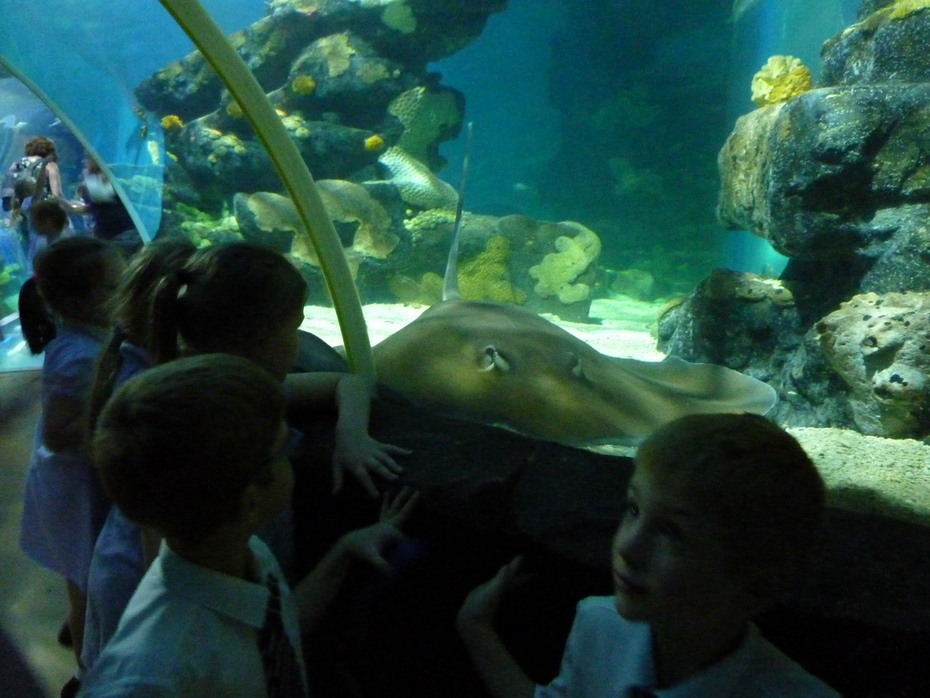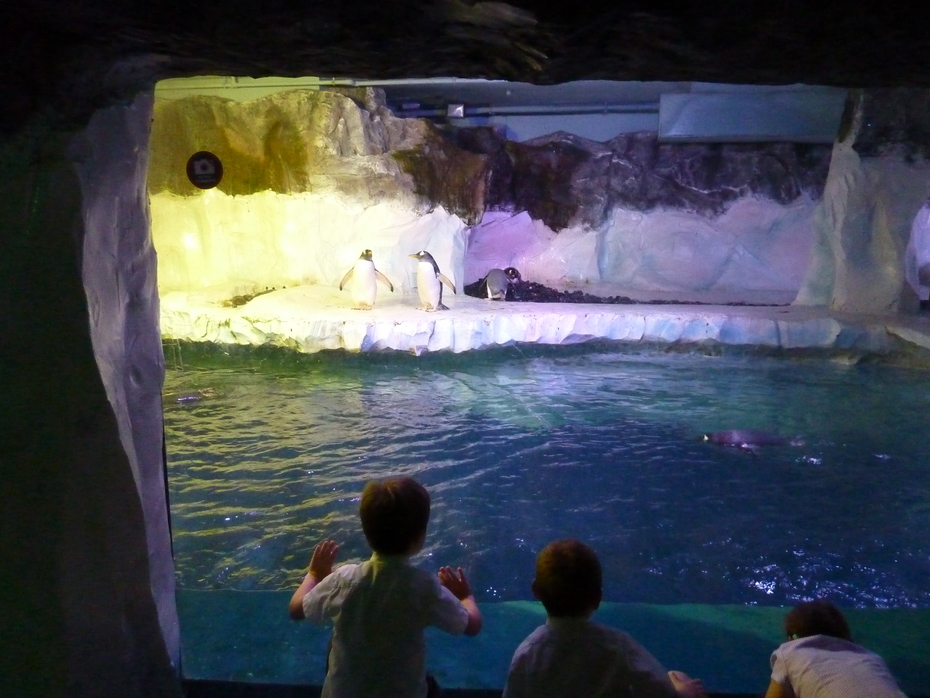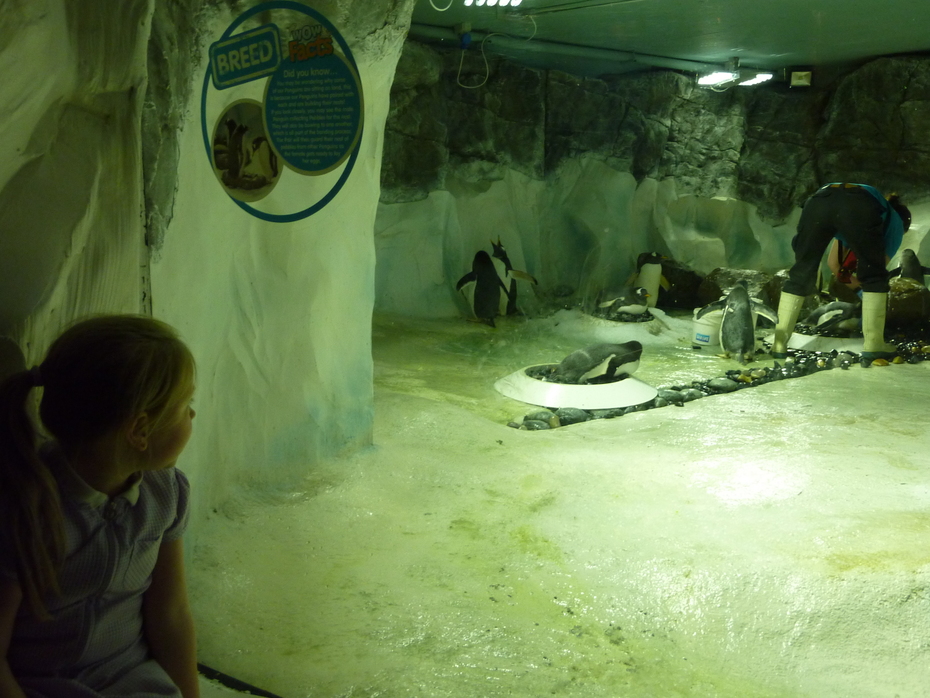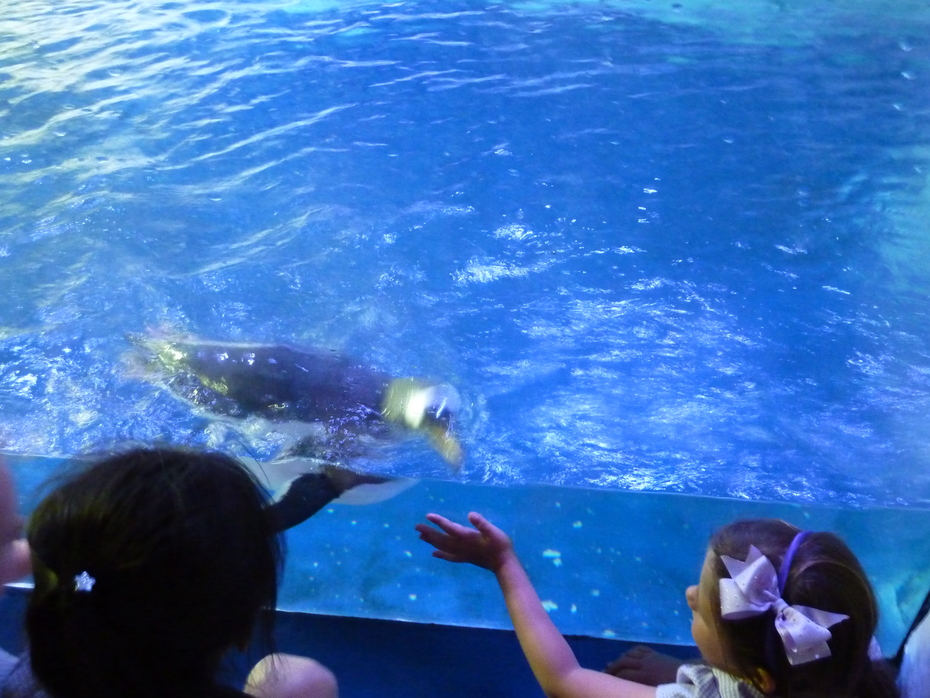 Artwork
After our trip we created our own sea life creature collage pictures.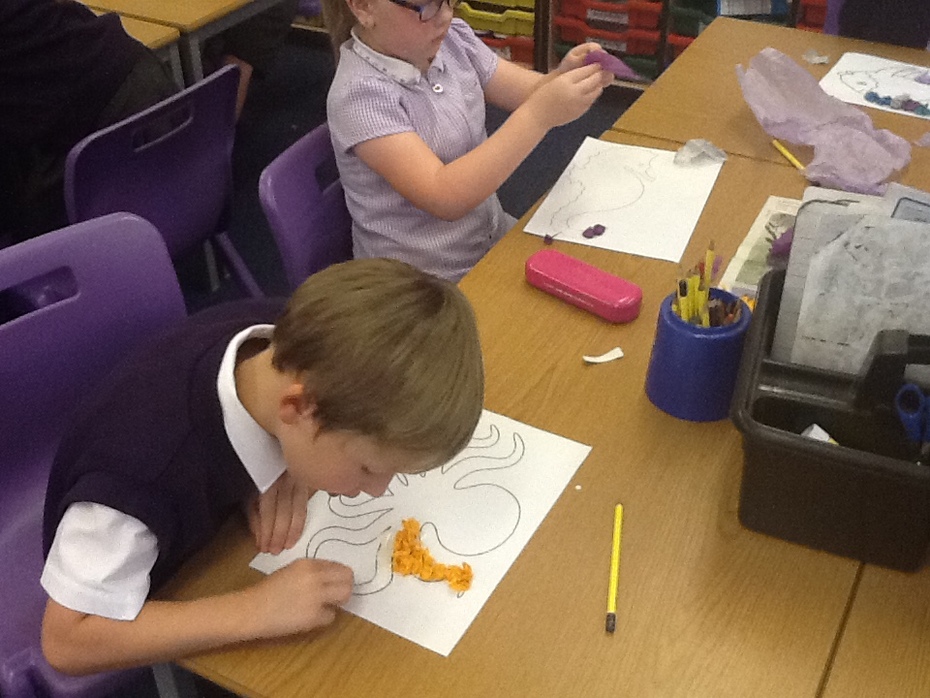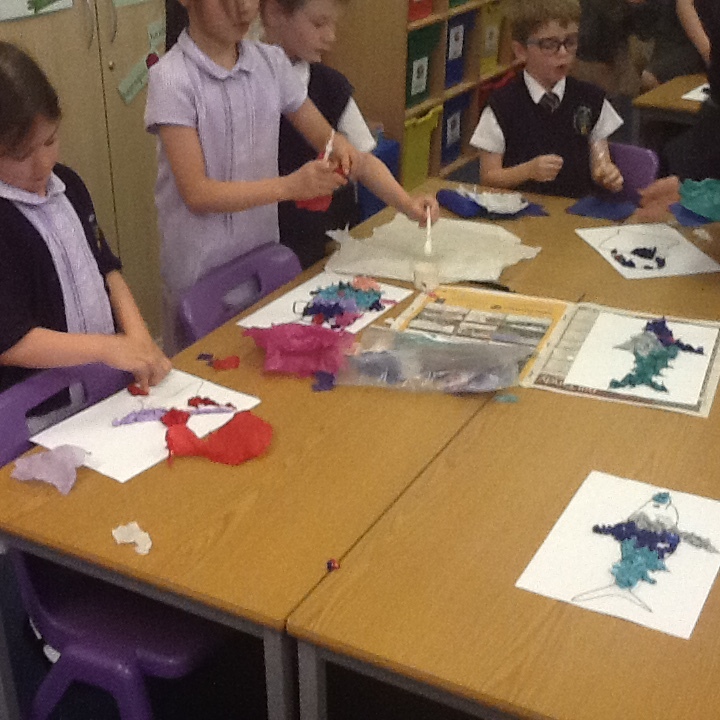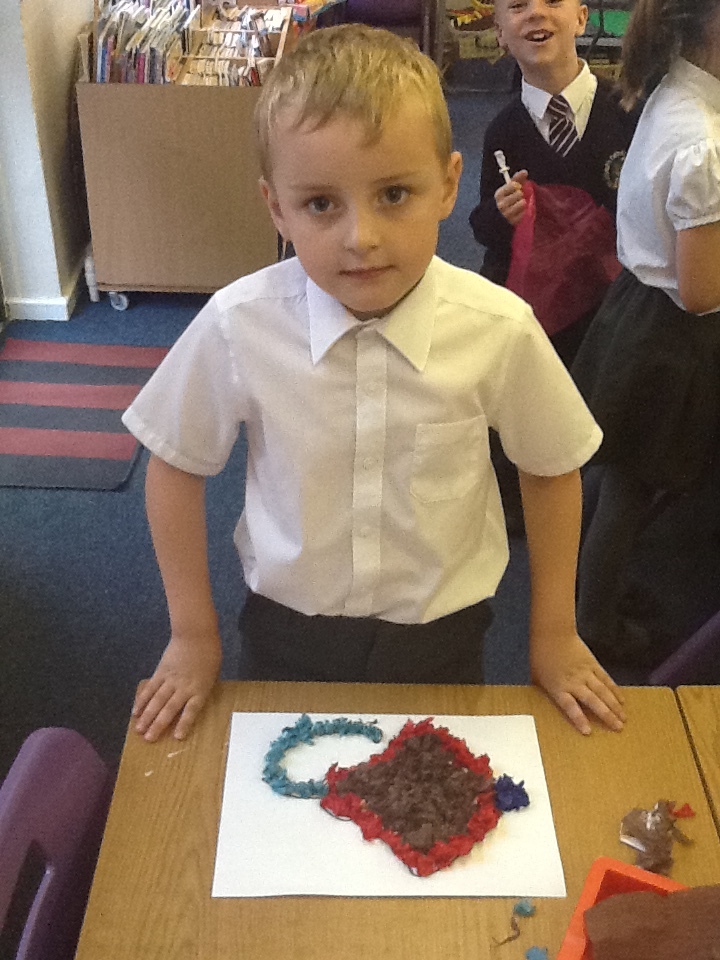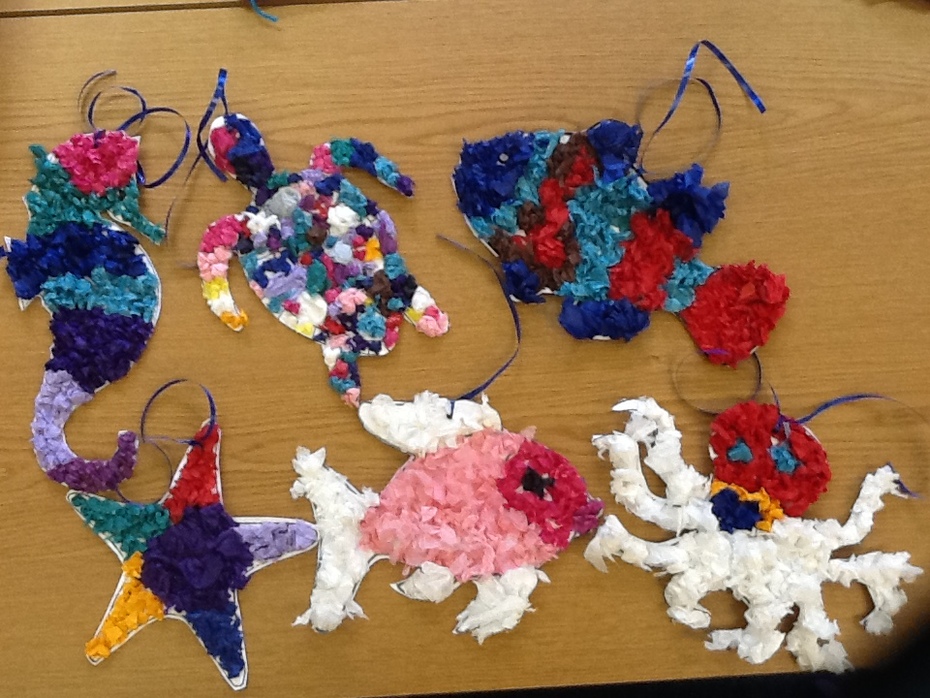 Year 2 looked at some of Monet's landscape paintings and created their own seaside paintings using sponges.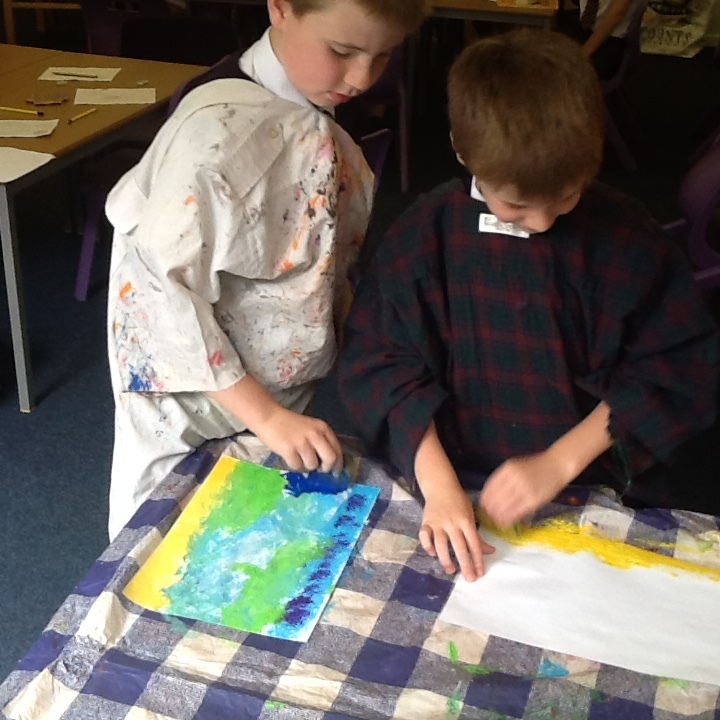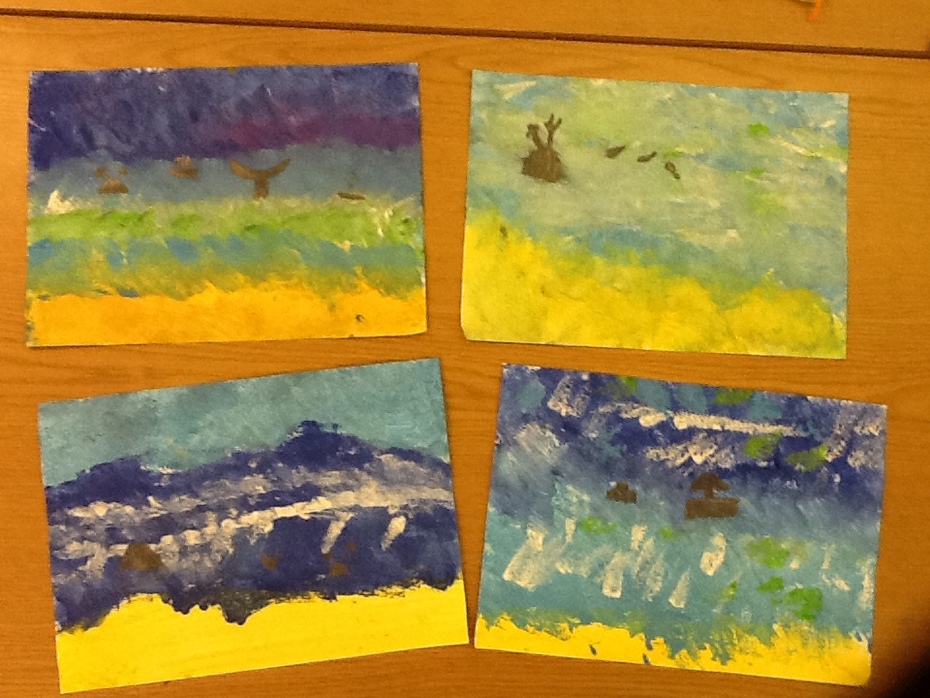 We also learnt about seaside holidays in the past, including Punch and Judy shows. We had a lot of fun designing and making our own puppets. We loved preparing and watching everyone's puppet shows.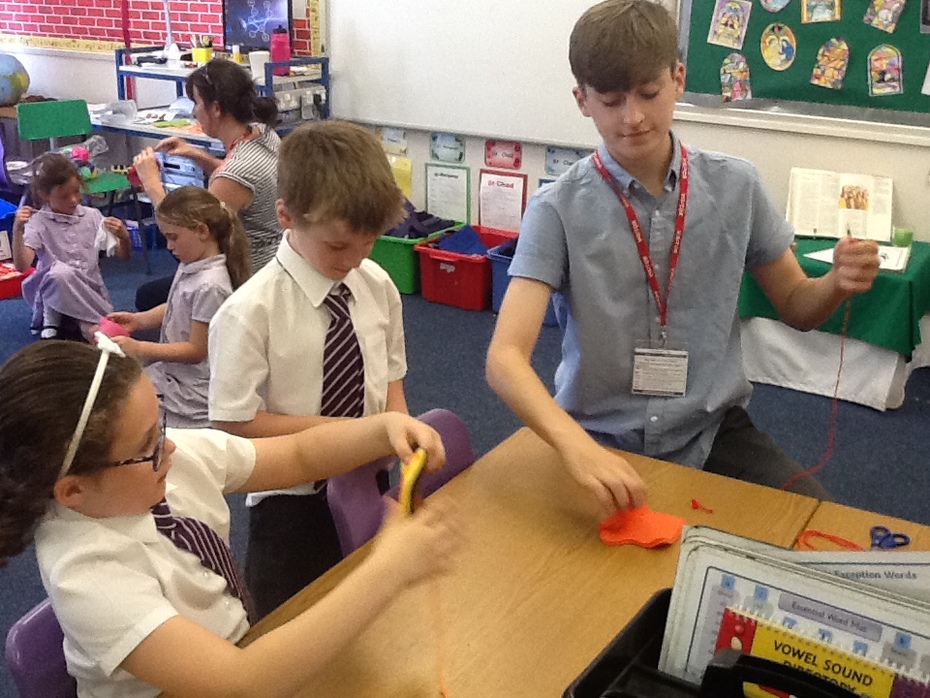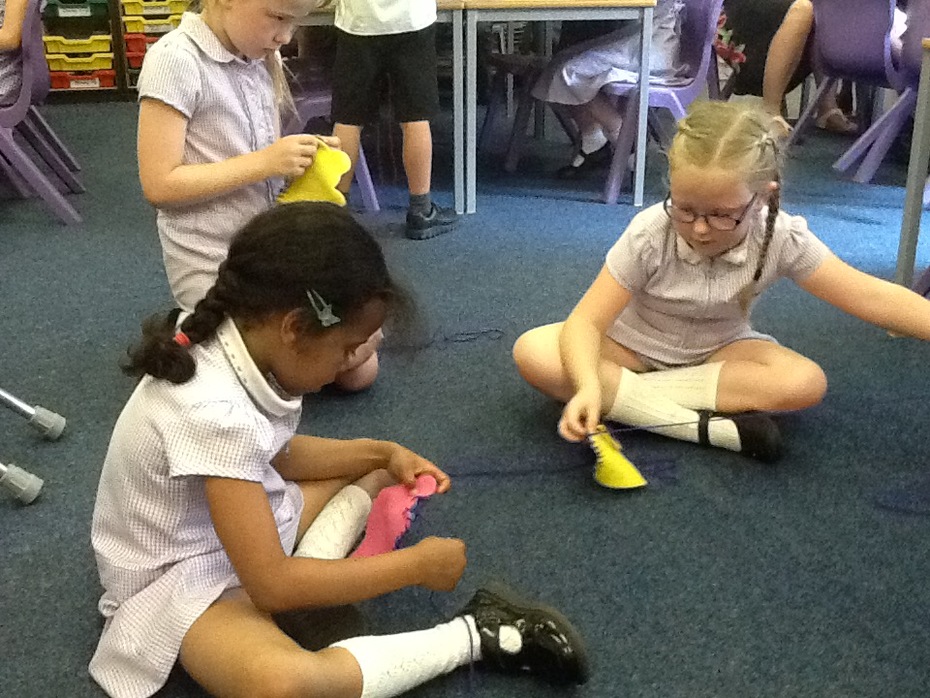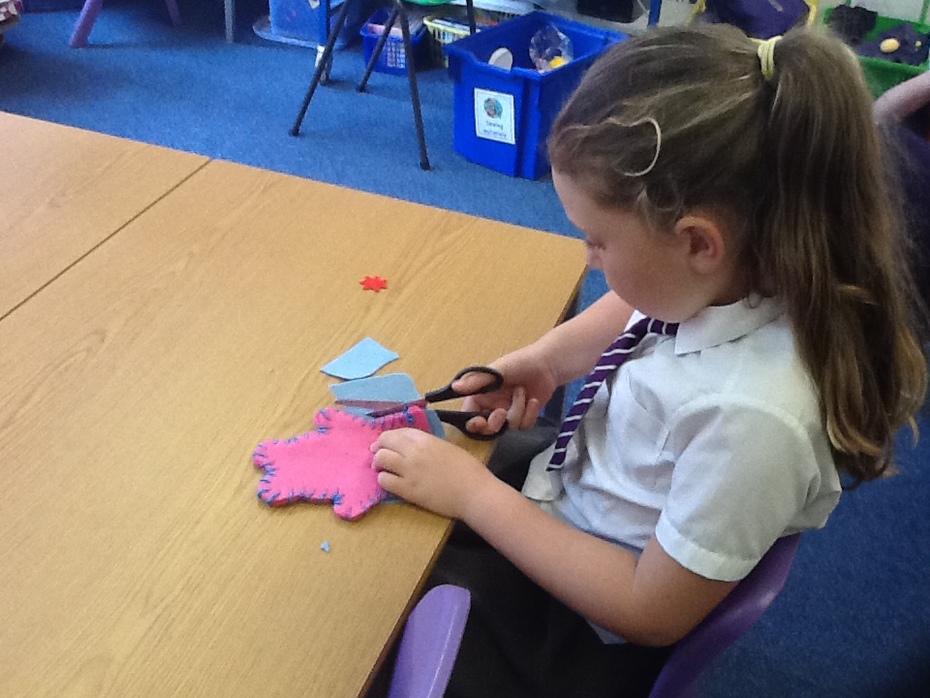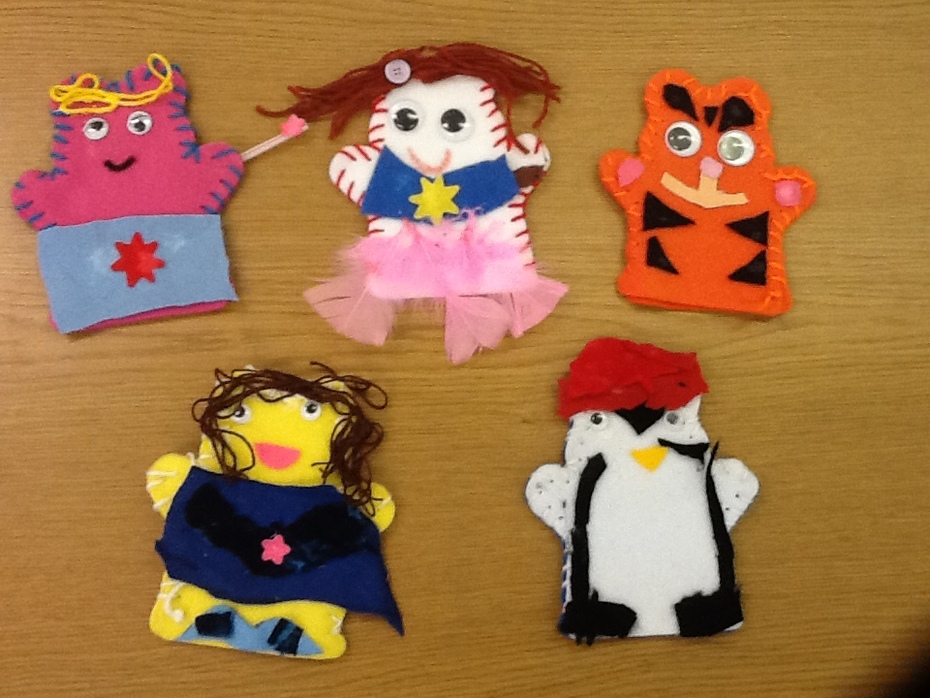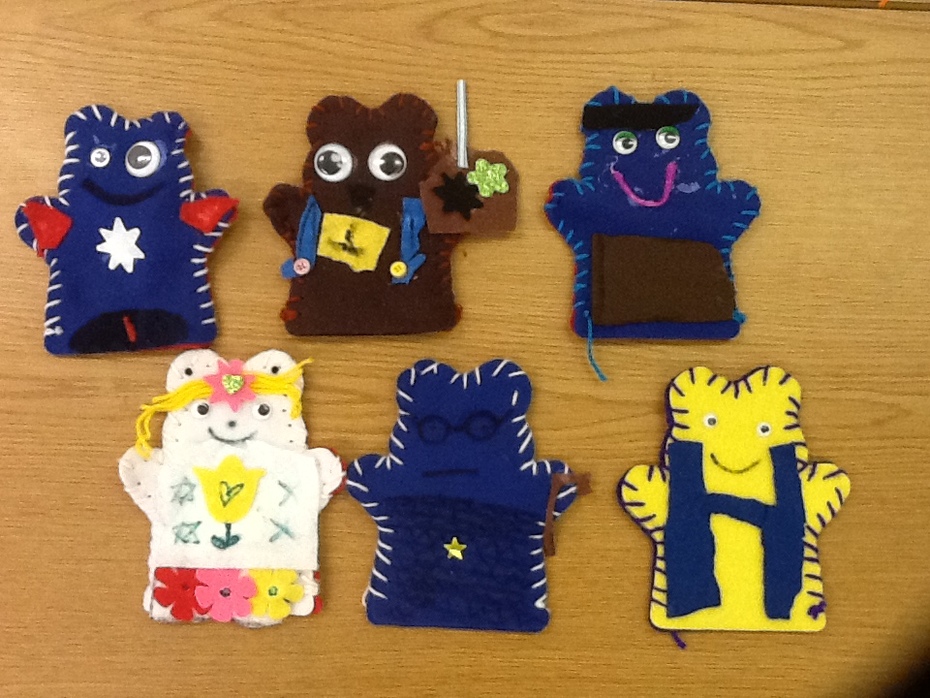 Science
Plants
We investigated what seeds and bulbs need to germinate and grow. Do you think seeds germinate in the dark?
y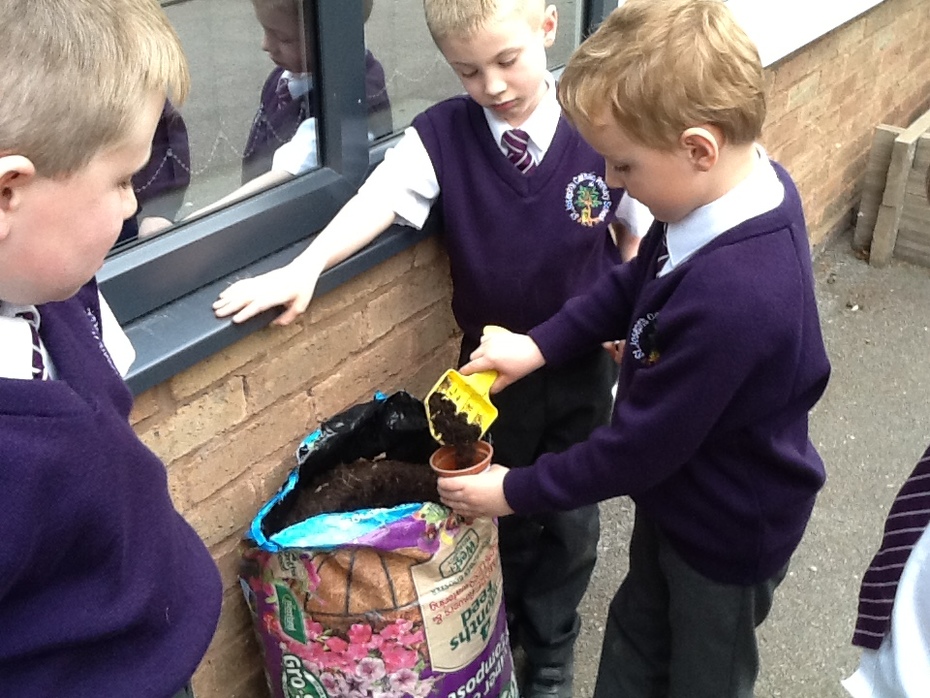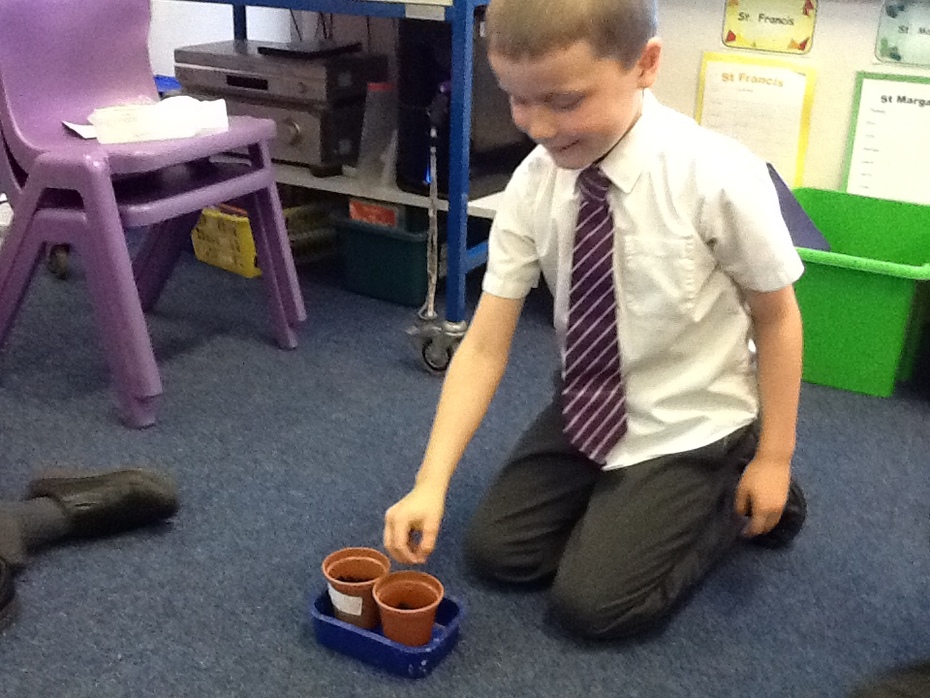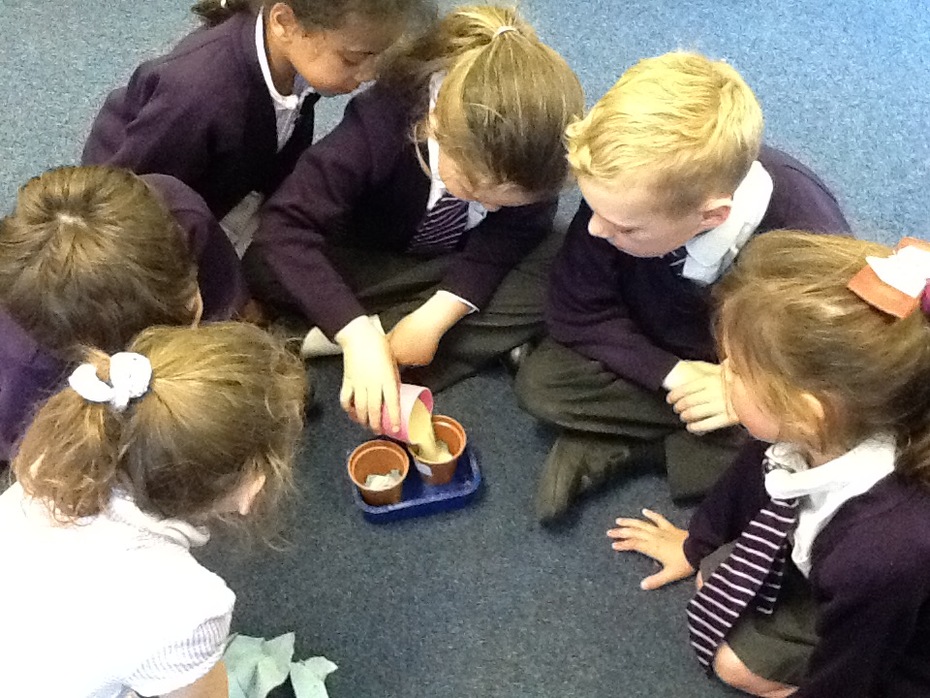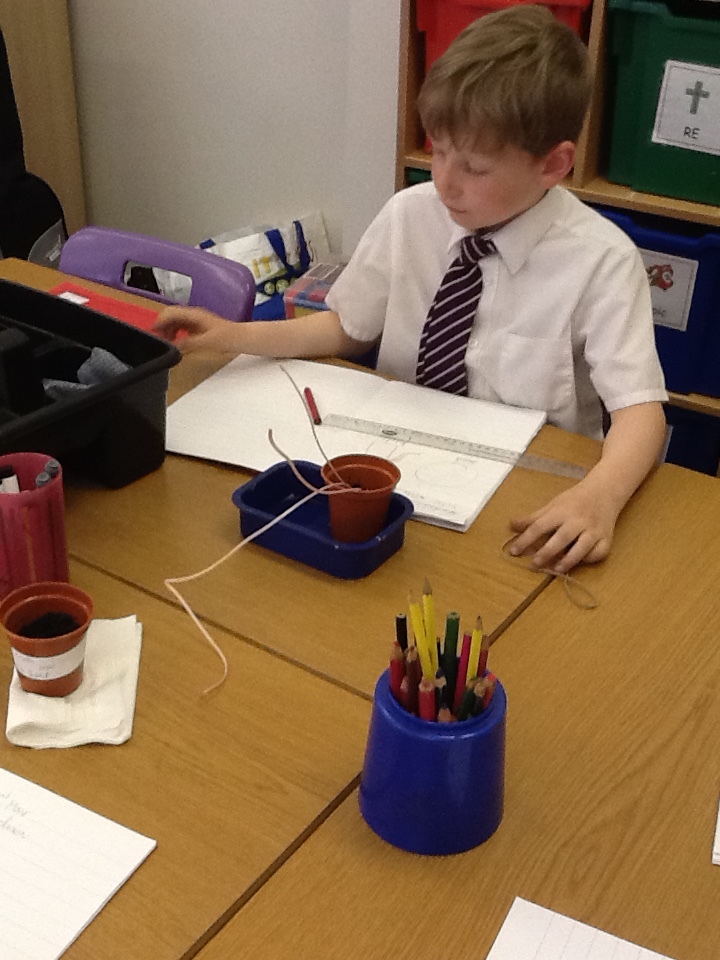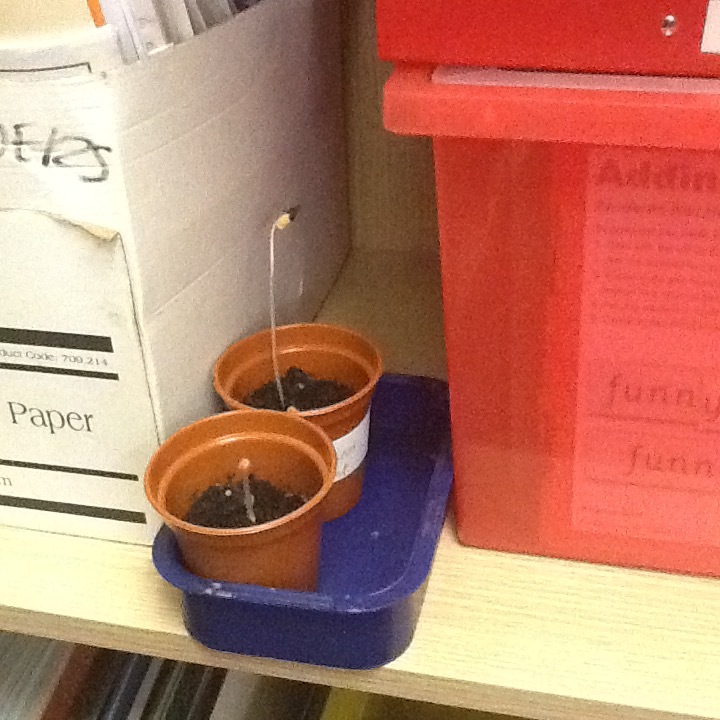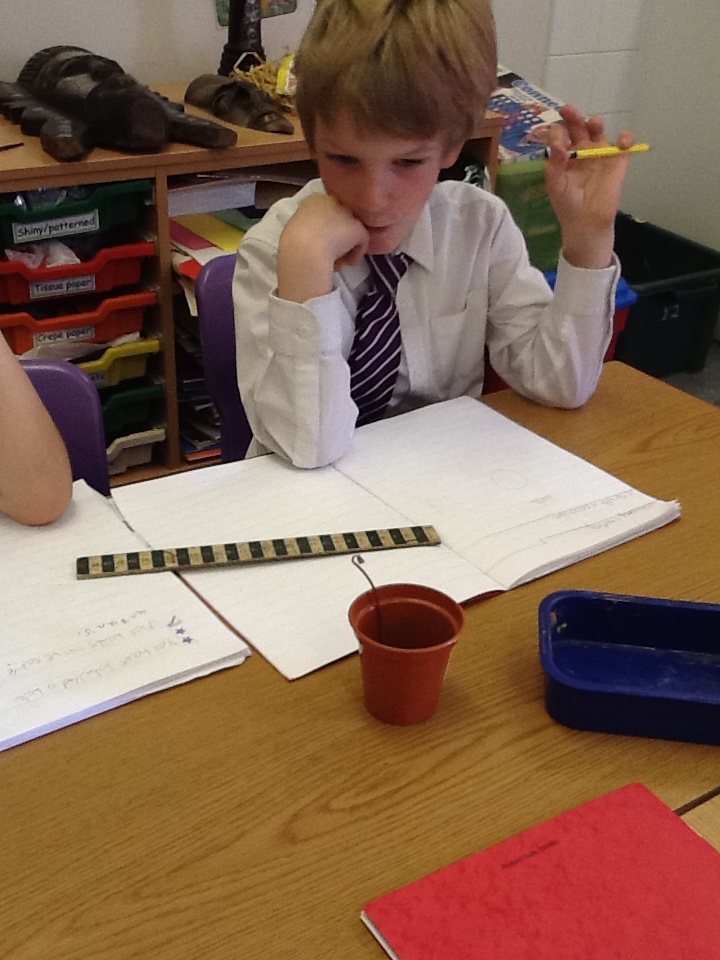 Bug hunt
The class went around school looking for different mini beasts. They found lots under the mats! They then used the data to produce bar charts in ICT.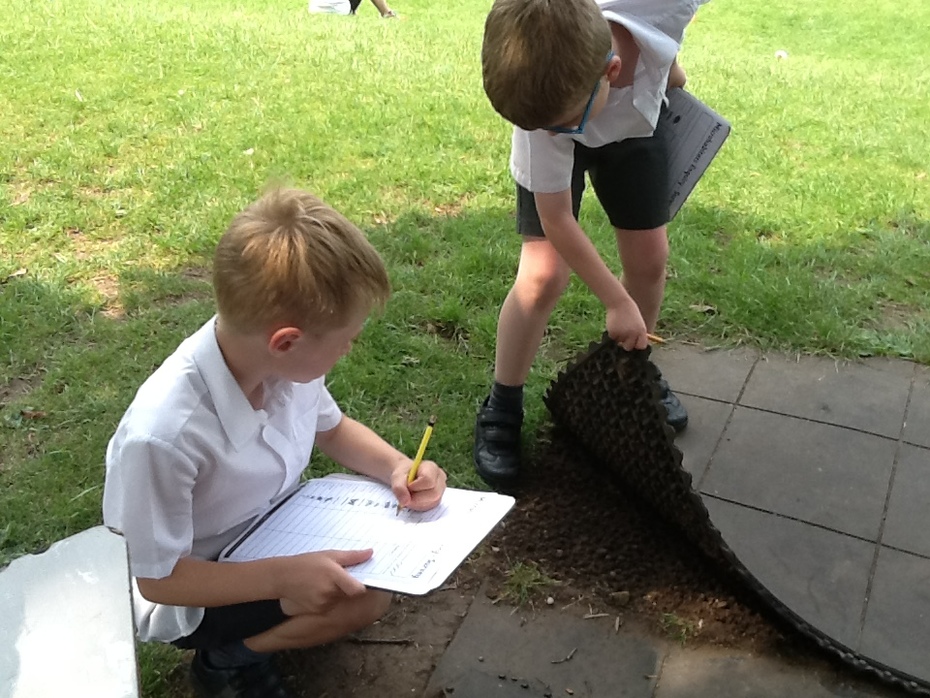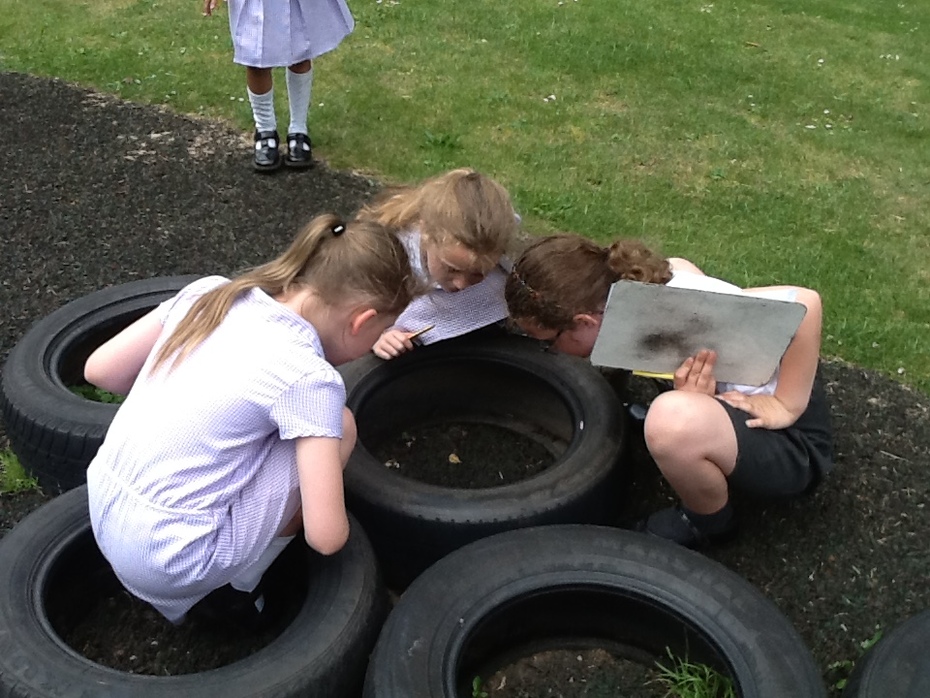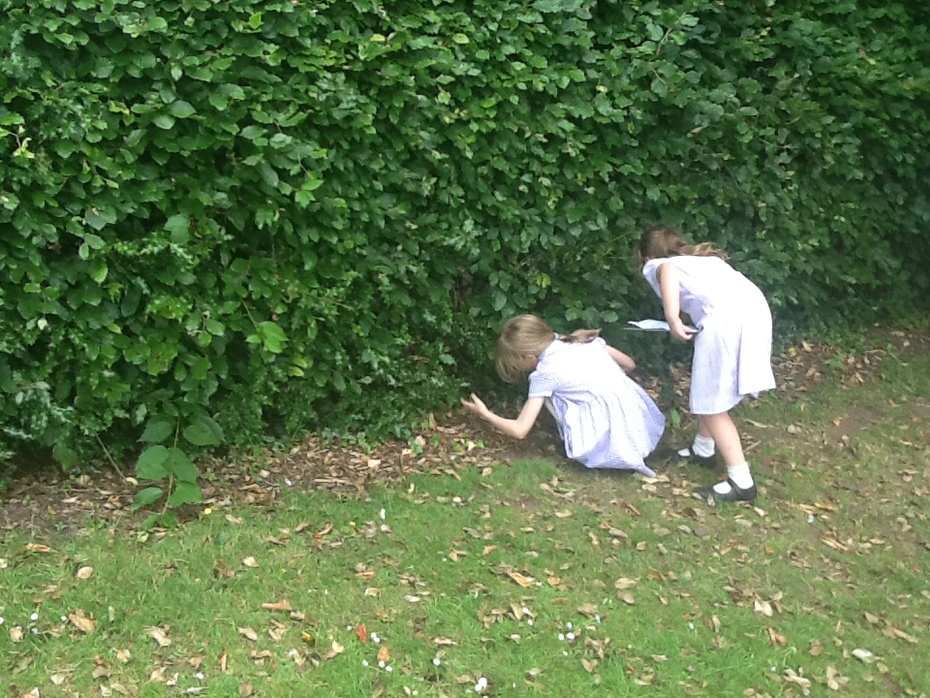 Google expeditions
We had a great morning using Iphones to go on google expeditions through space and under the sea.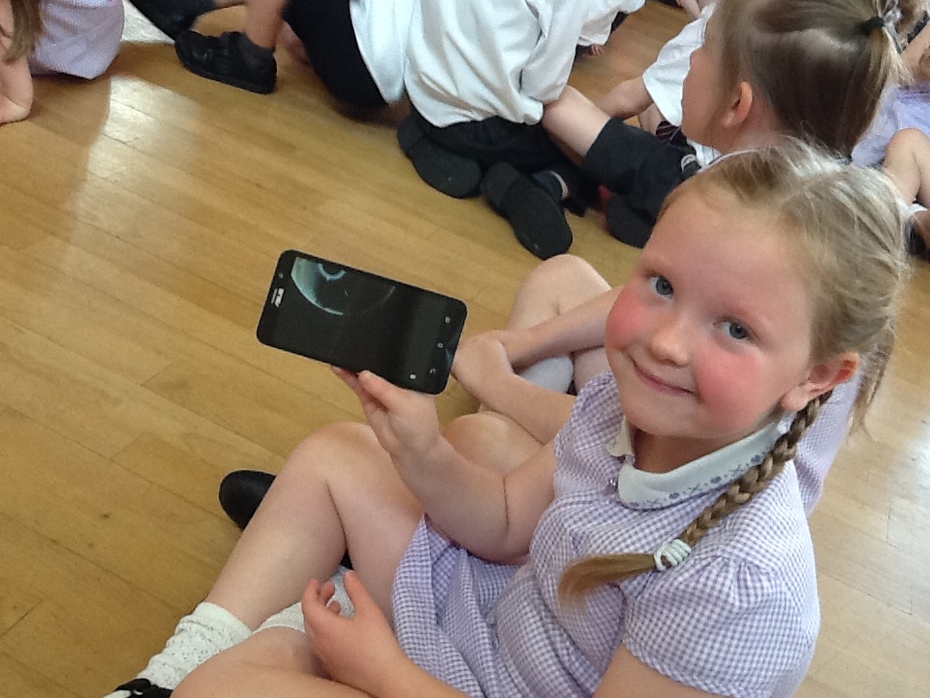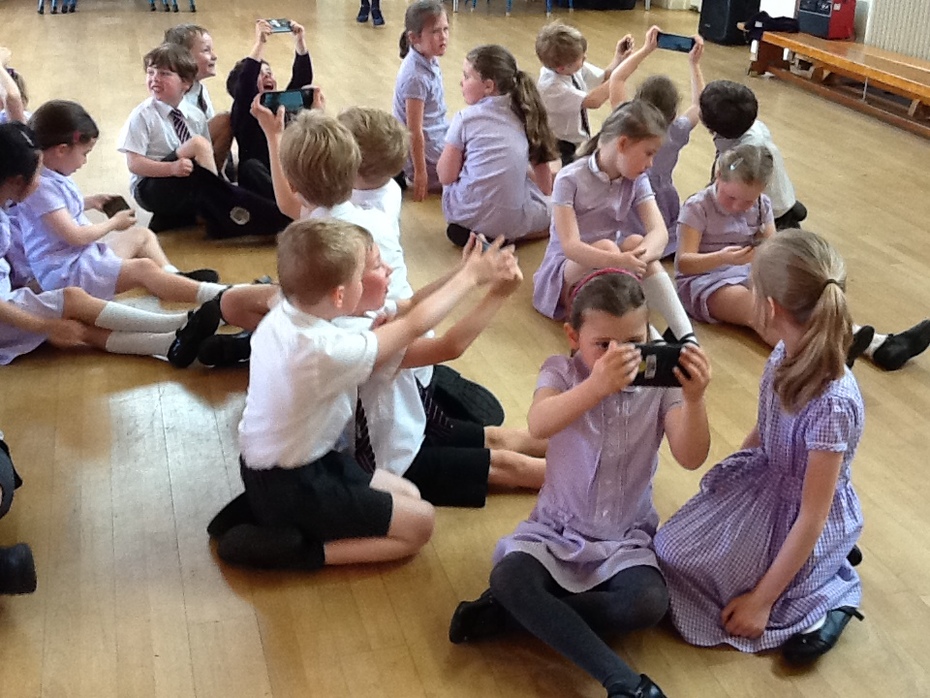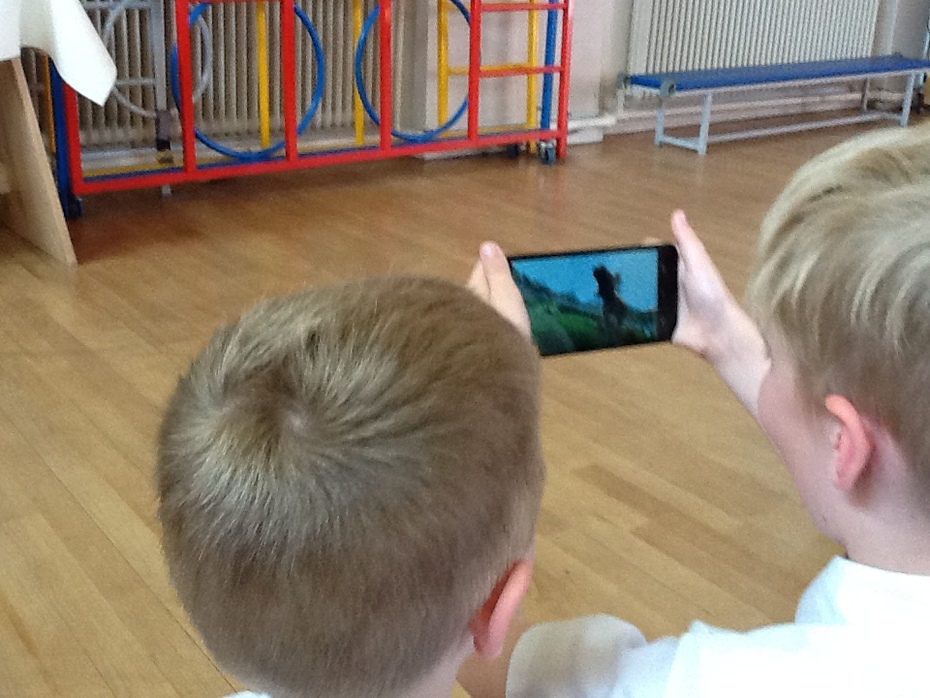 Maths Parents workshop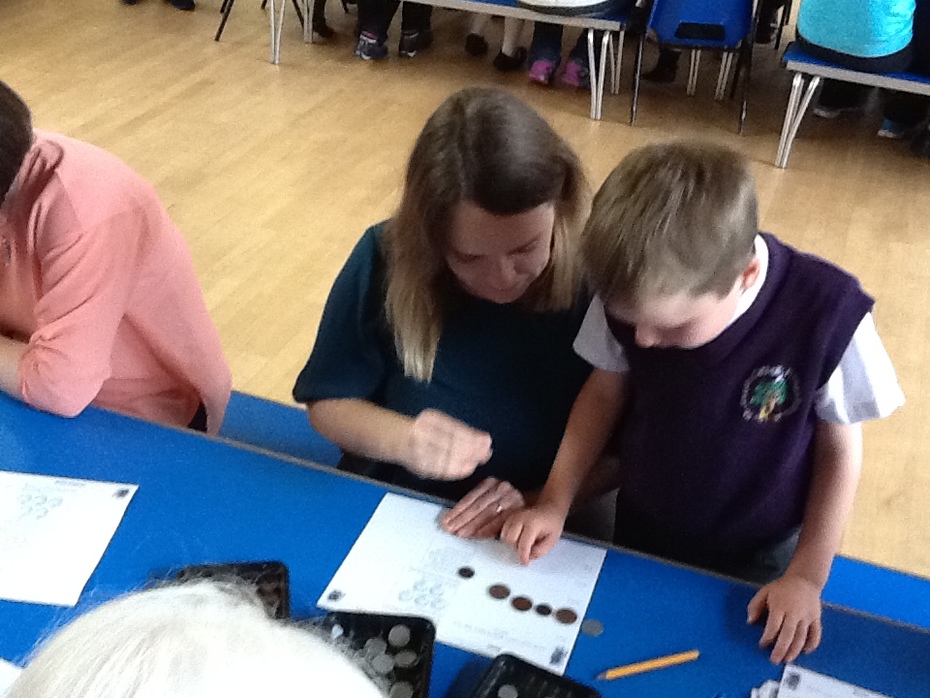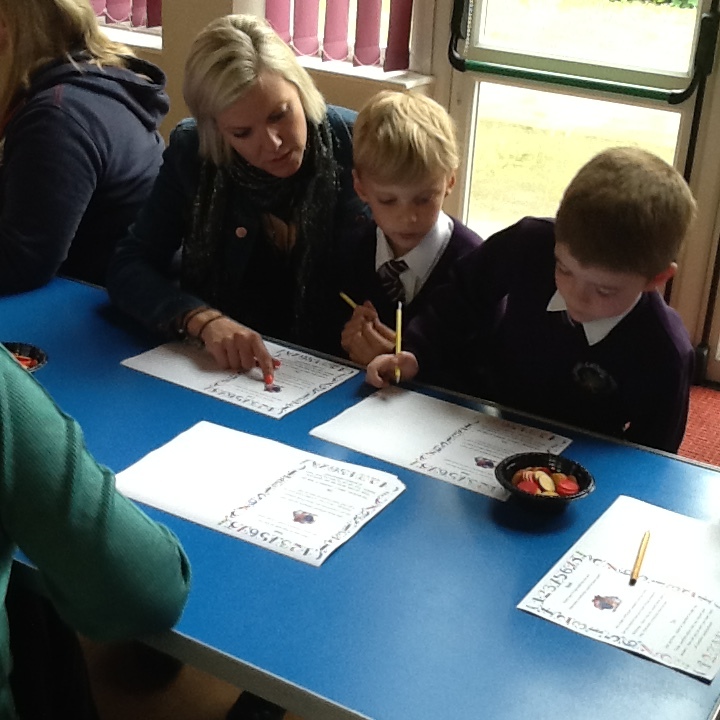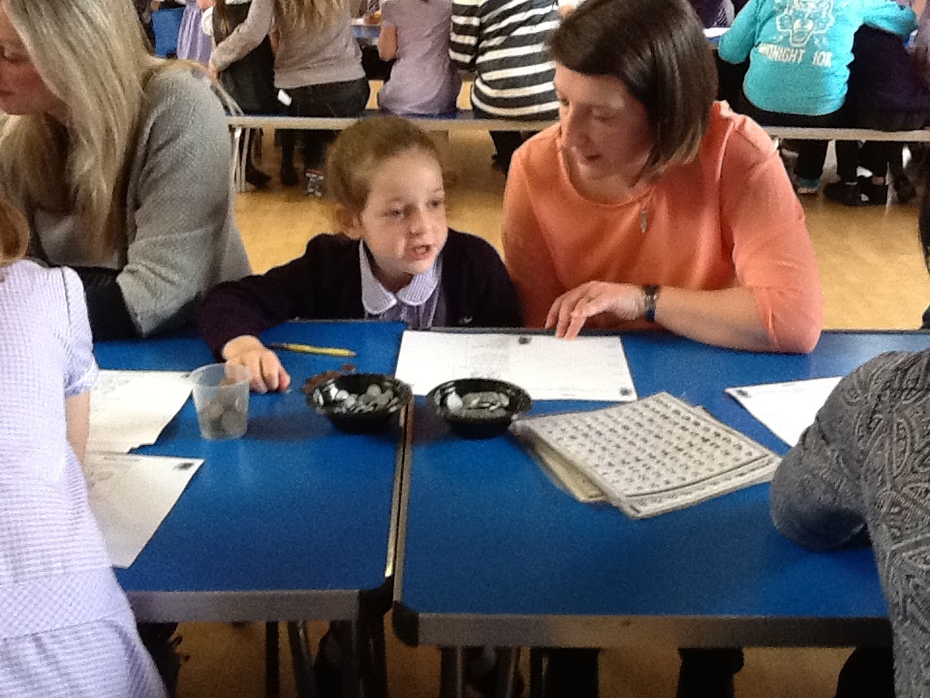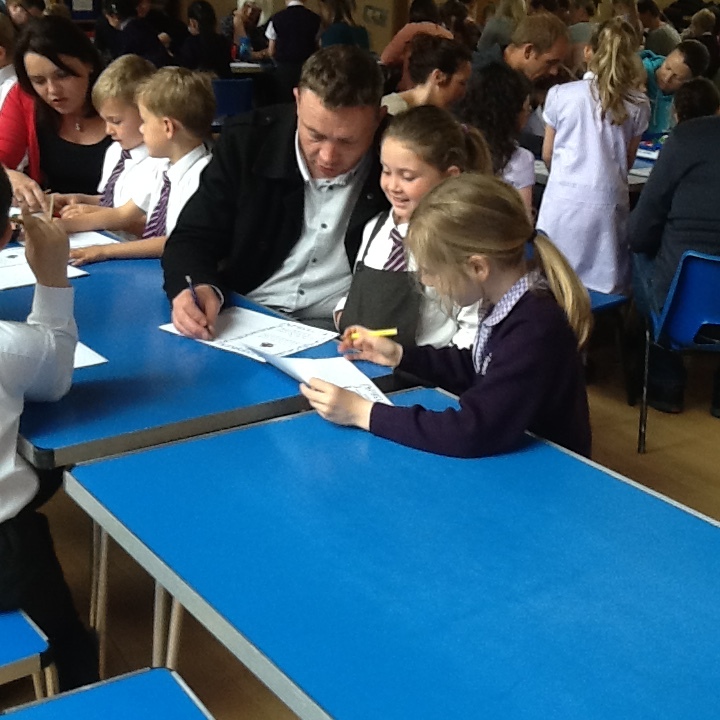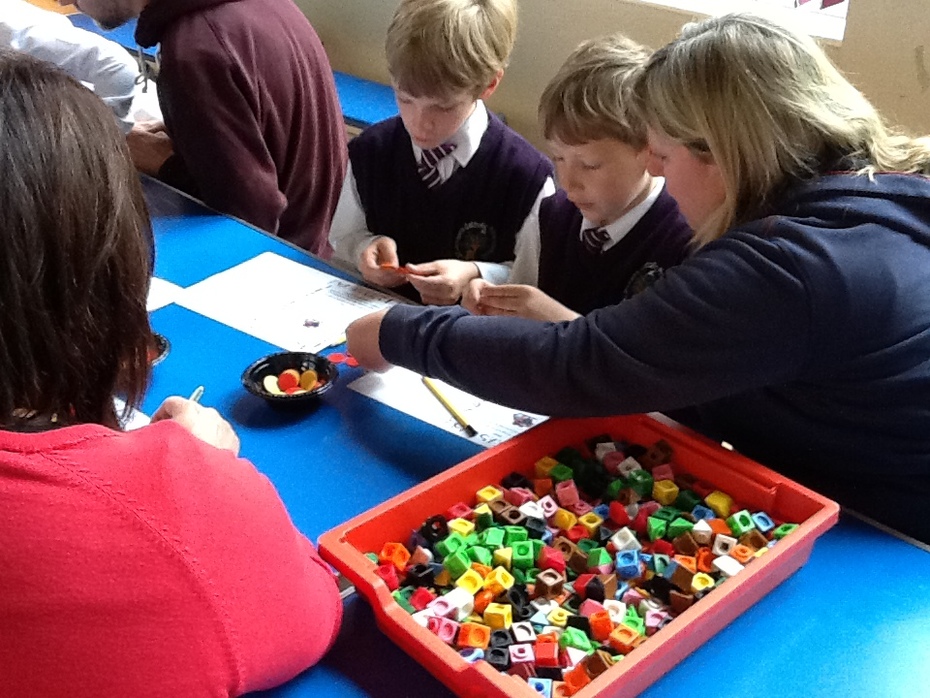 PE - Sports Day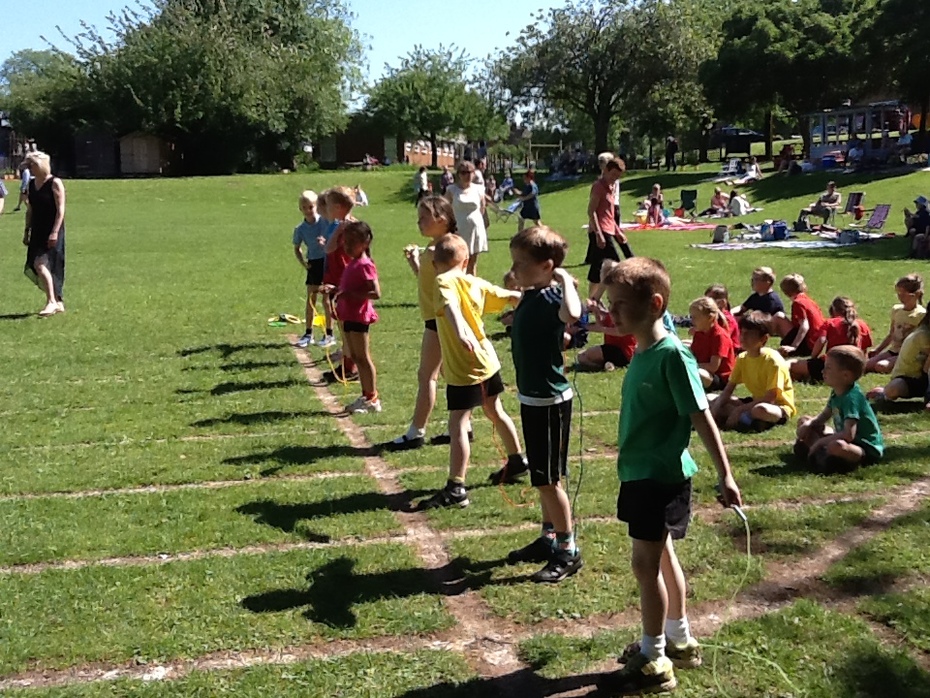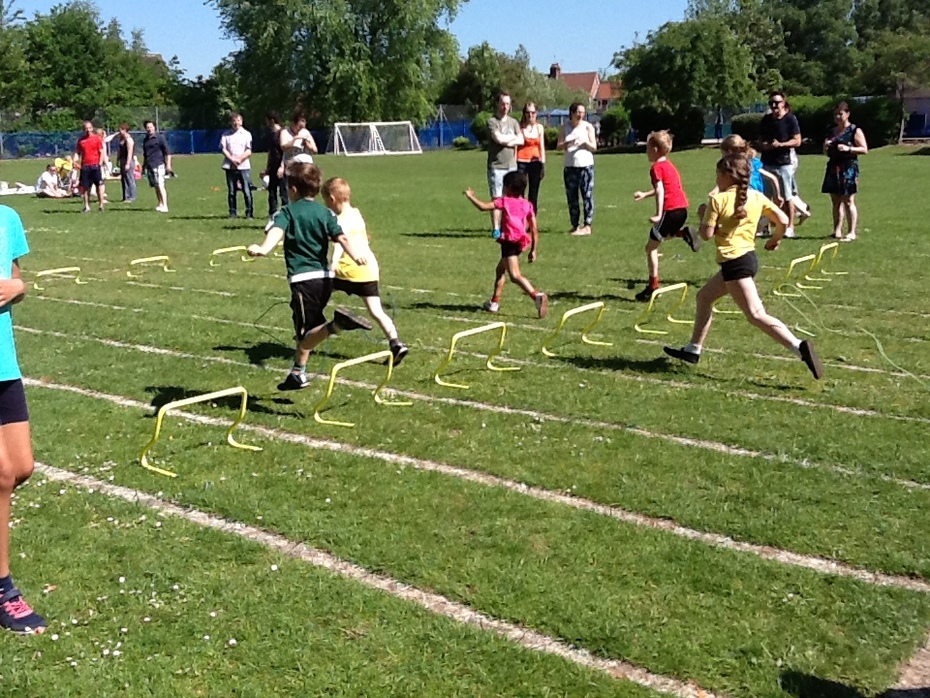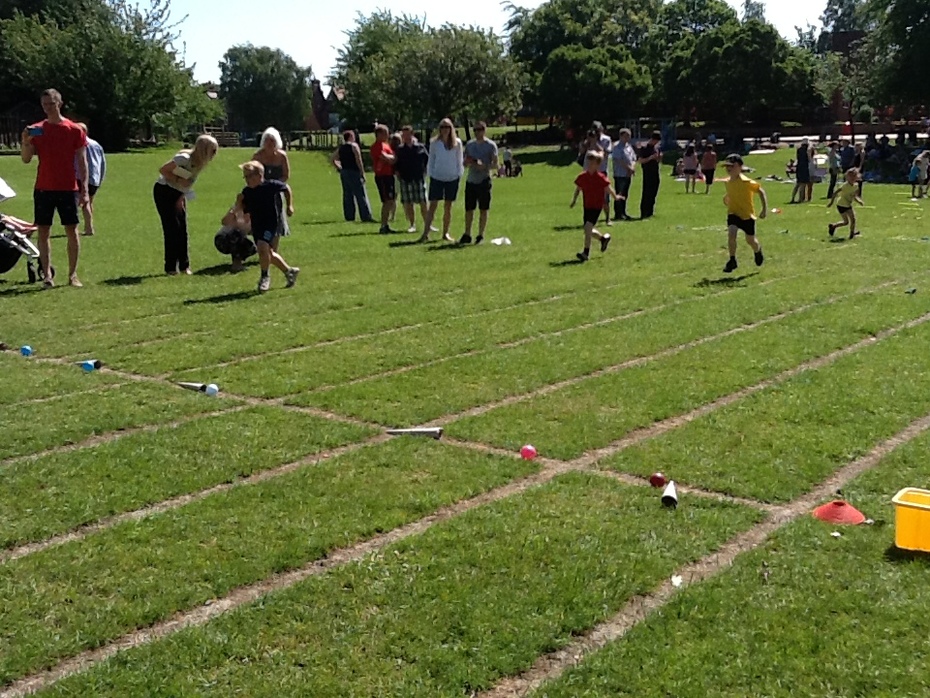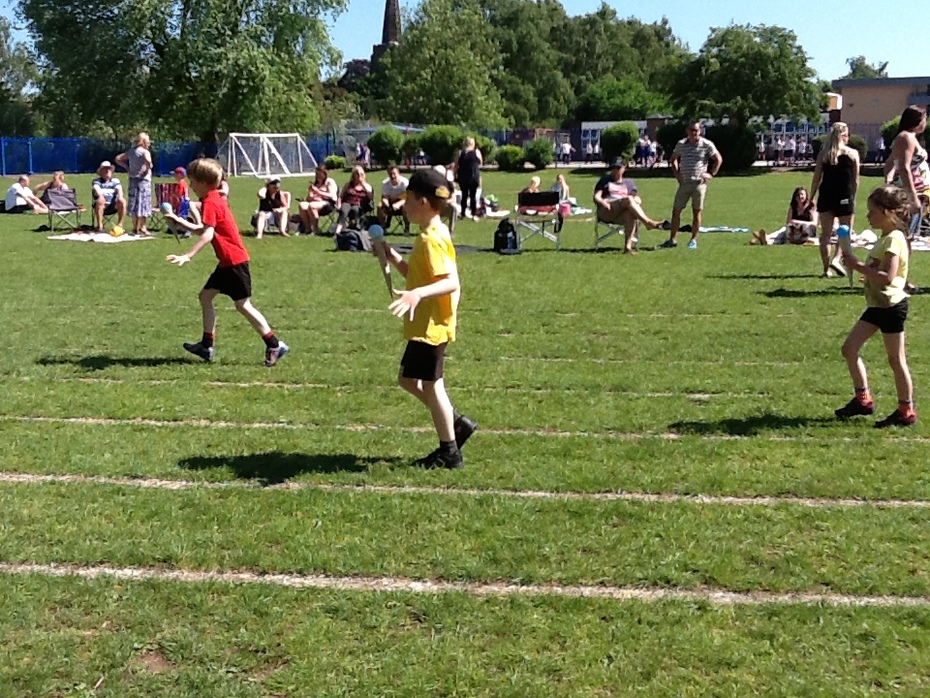 Y2 have worked hard on their half term African project. The children enjoyed presenting them to the class.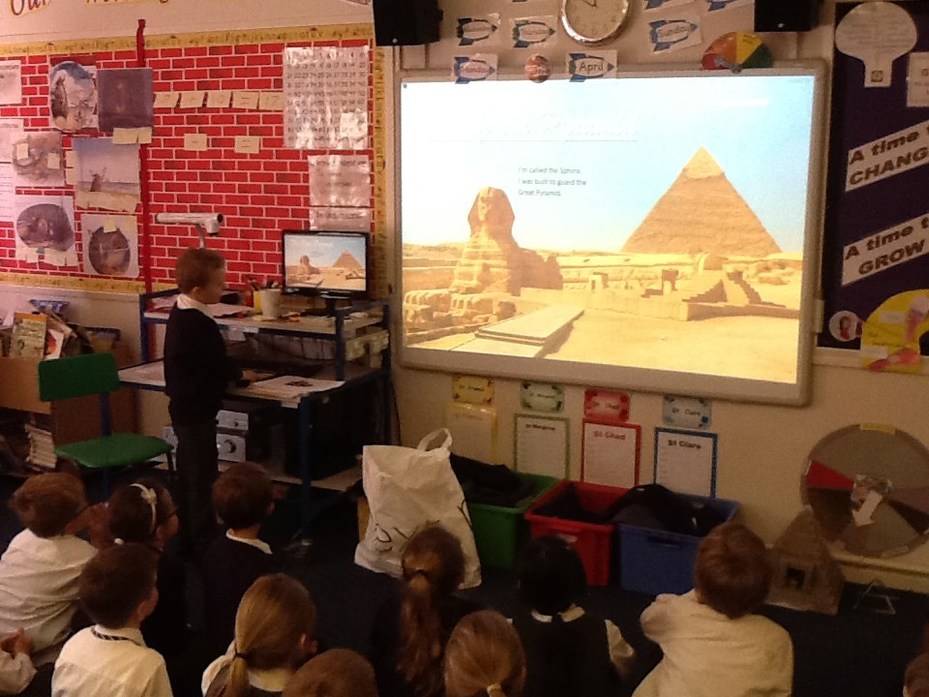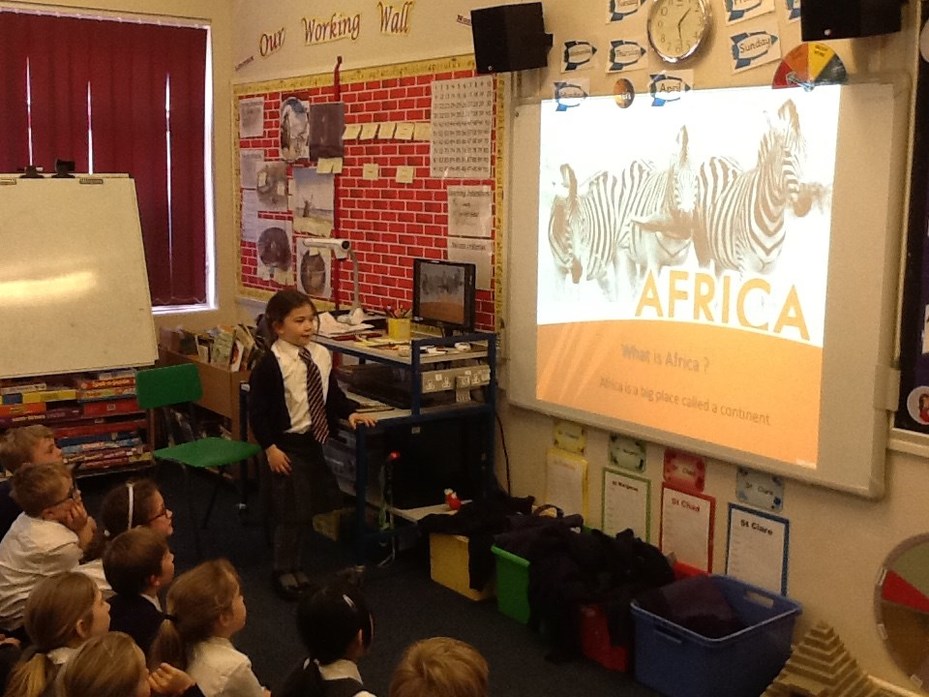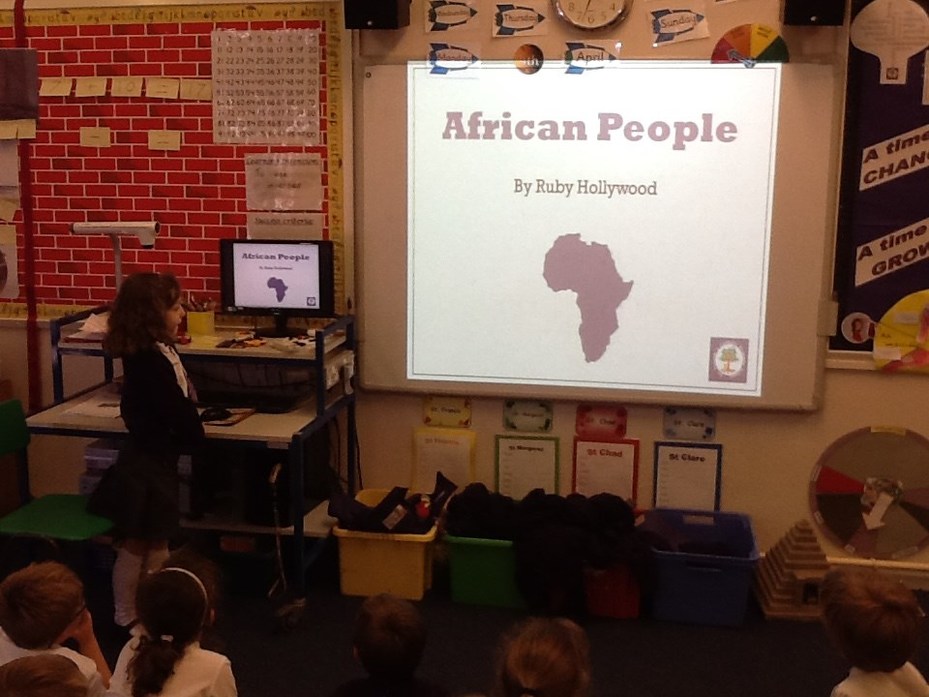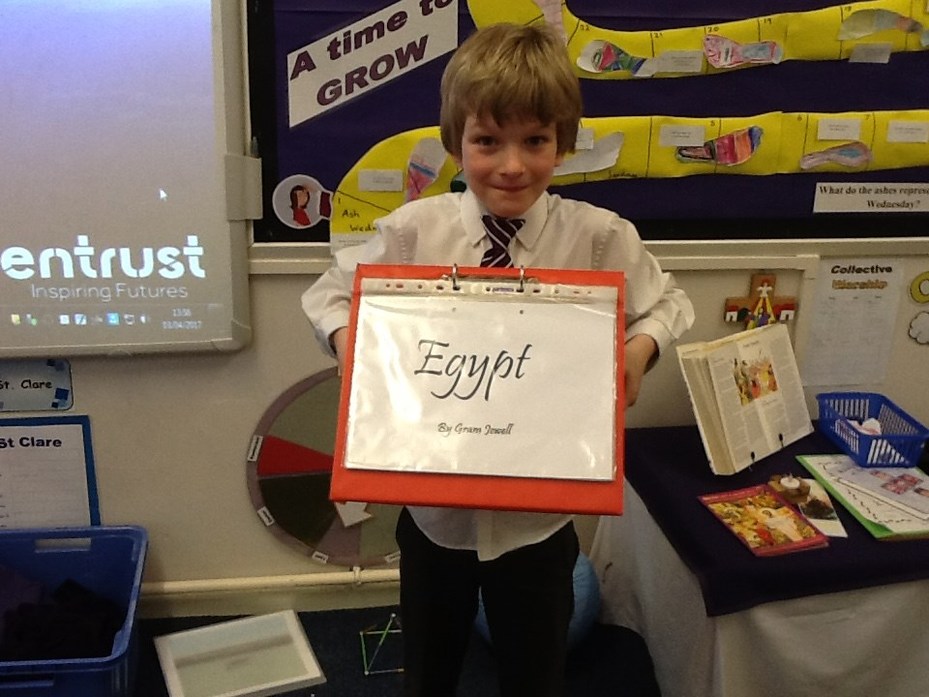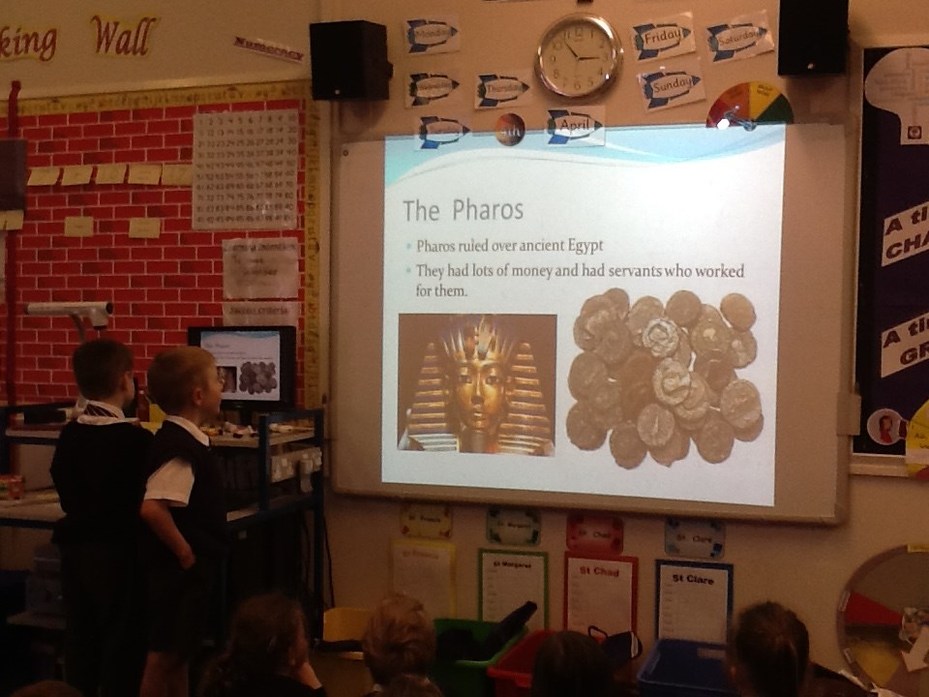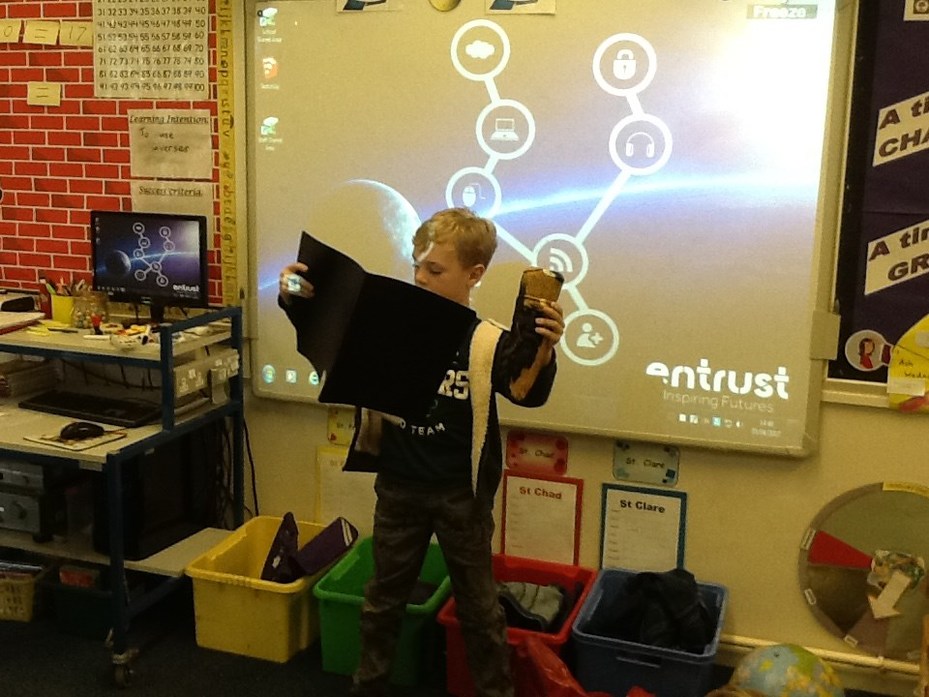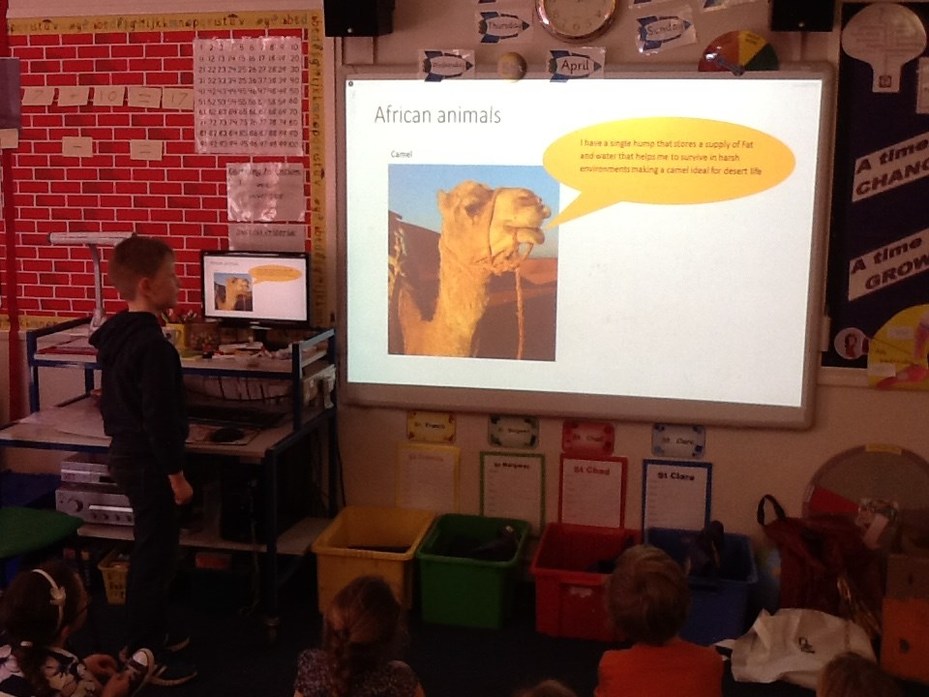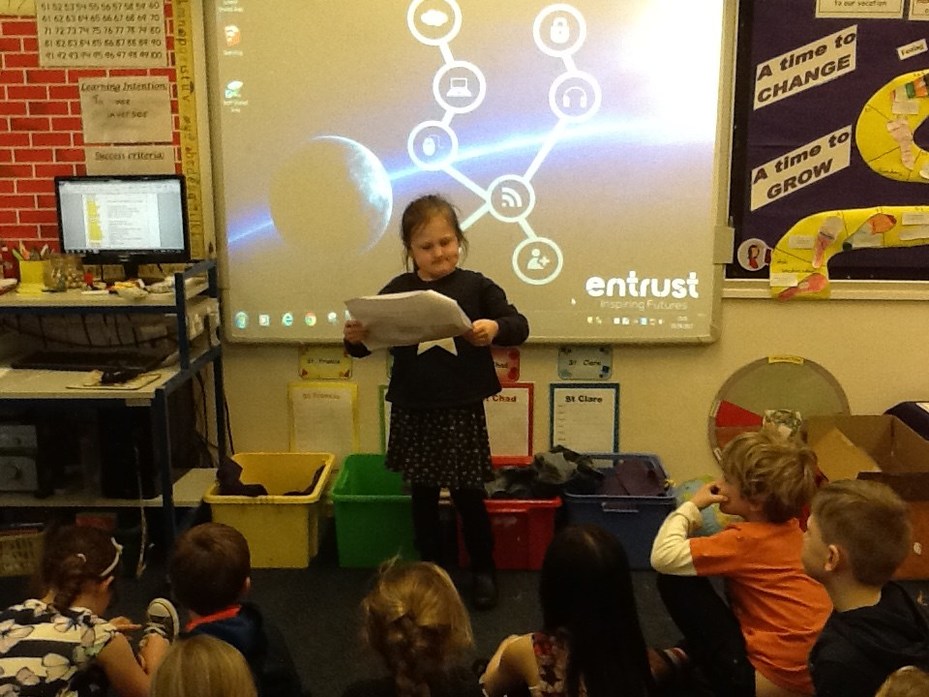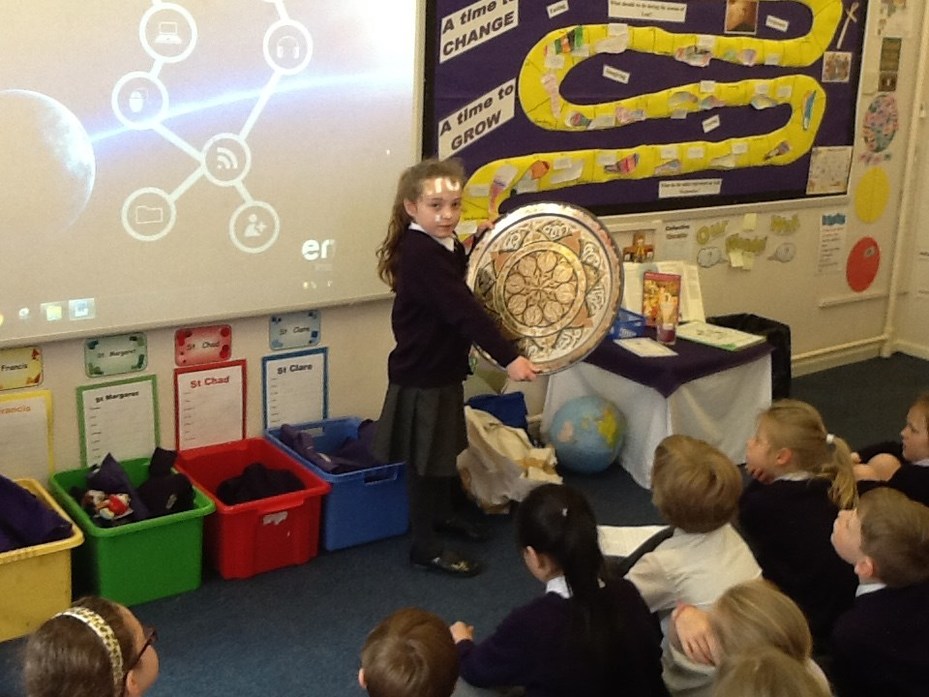 Spring Term 2017
RE
Retreat Day
Y2 loved the visit from Dan Callow and Emily Clark from 'One Life Music.' They led us in a day of prayer and retreat on the theme of Discipleship. We learnt many new songs and thought about how we can serve others by being a good disciple of Jesus.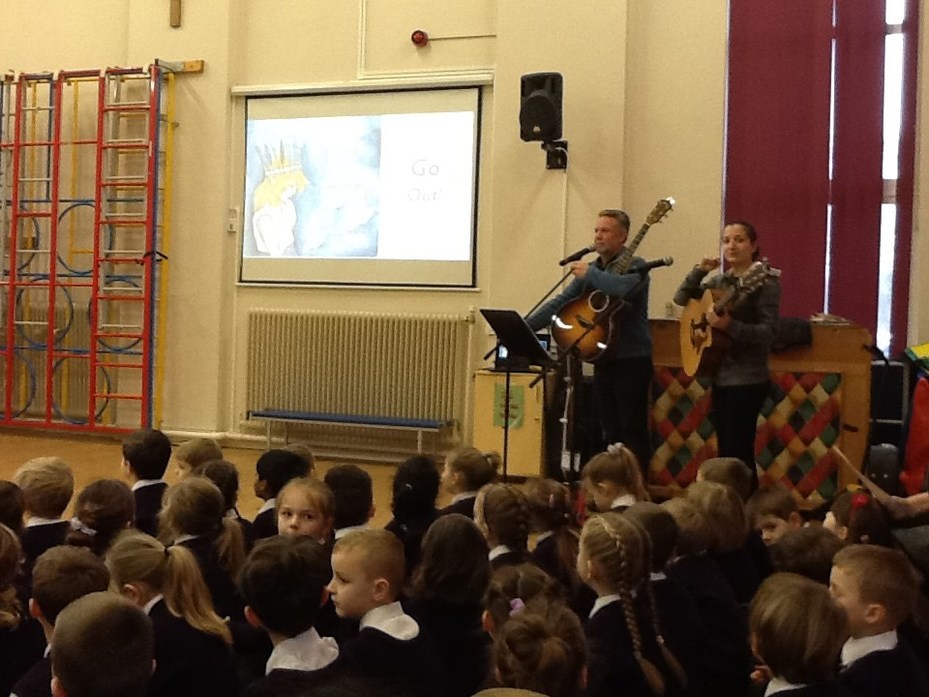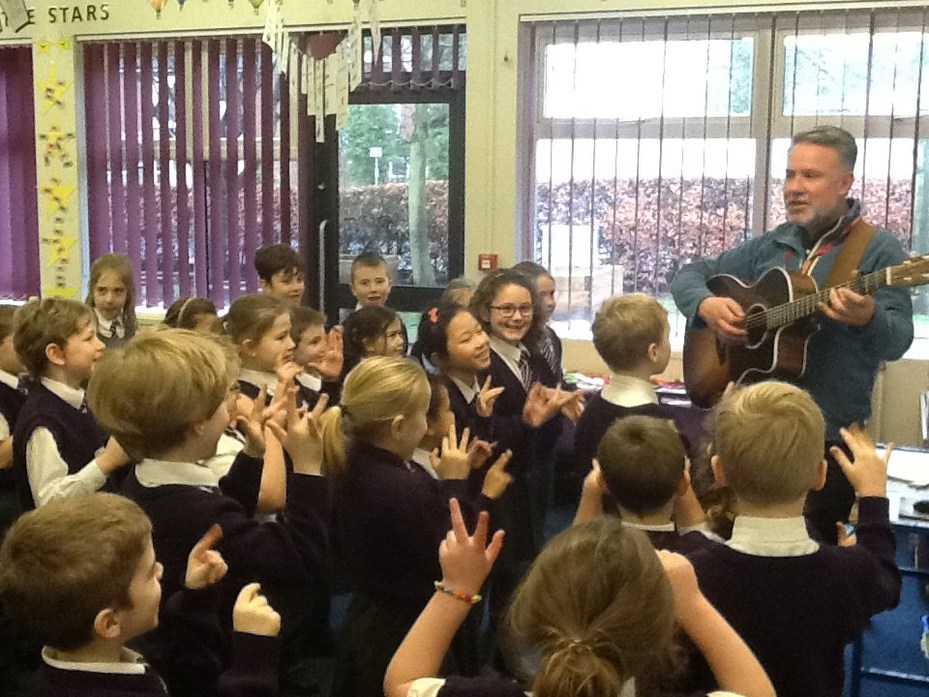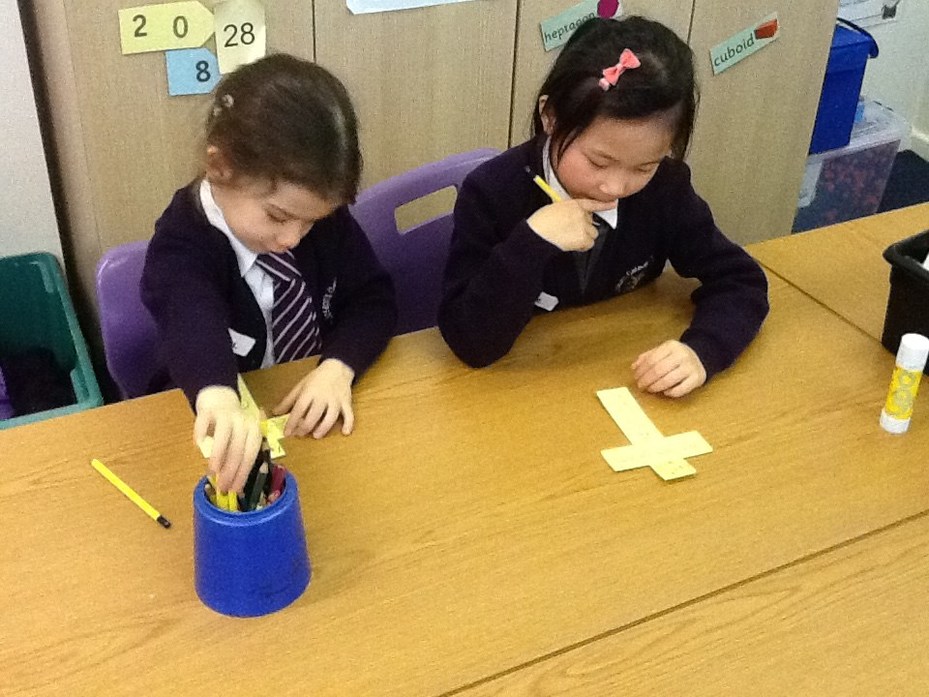 Collective Worship
Y2 have started planning and leading their own collective worship.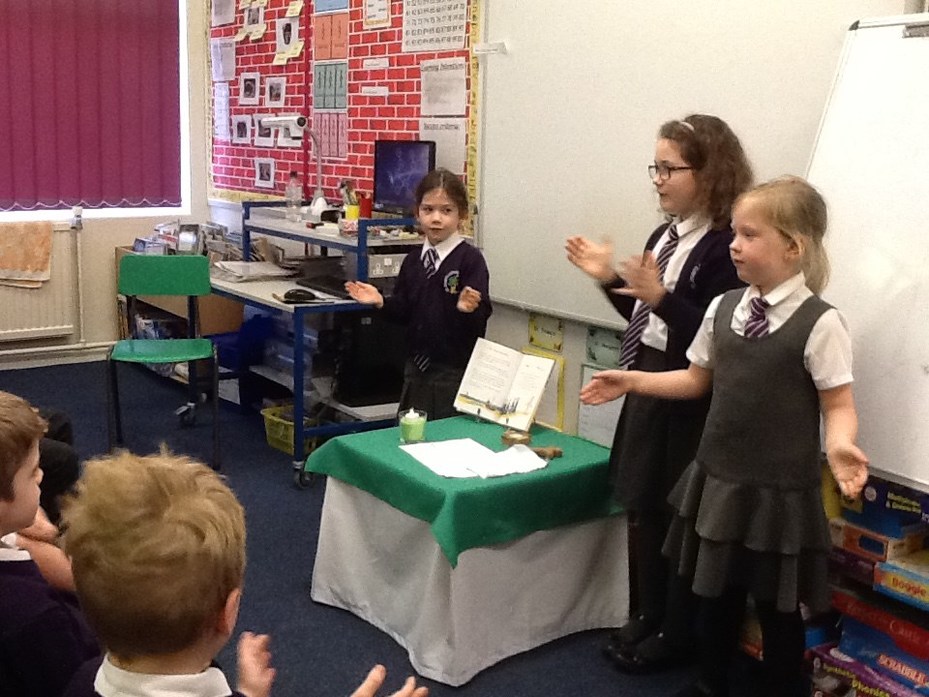 Y2's Lent Assembly
Y2 have learnt about forgiveness using some of the parables that Jesus taught us. They retold the parable of the 'Lost Sheep' for the Class Assembly.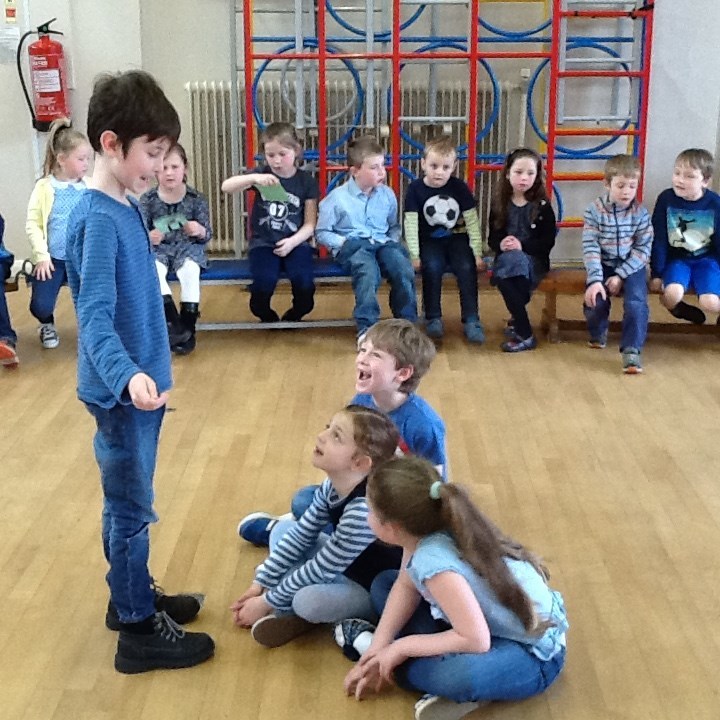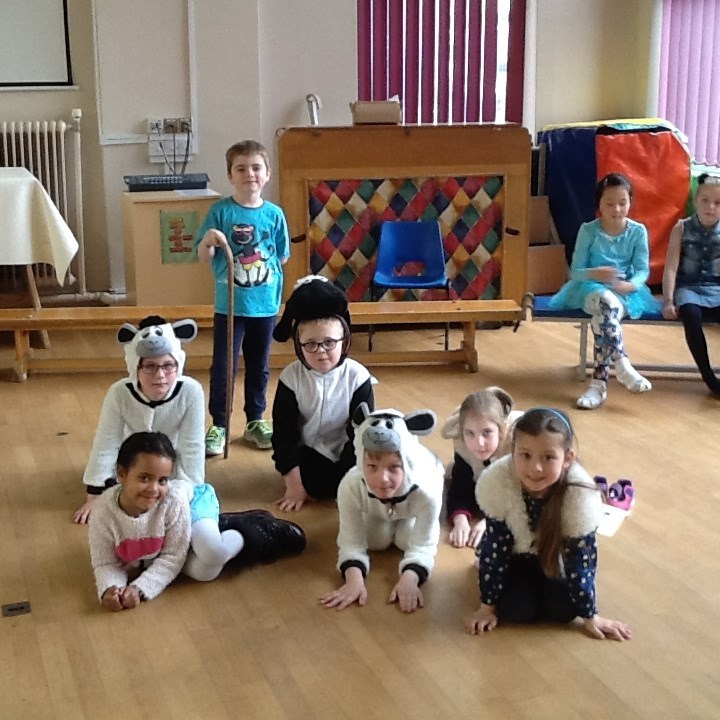 Y3 also came to visit the class to talk about their Sacrament of Reconciliation.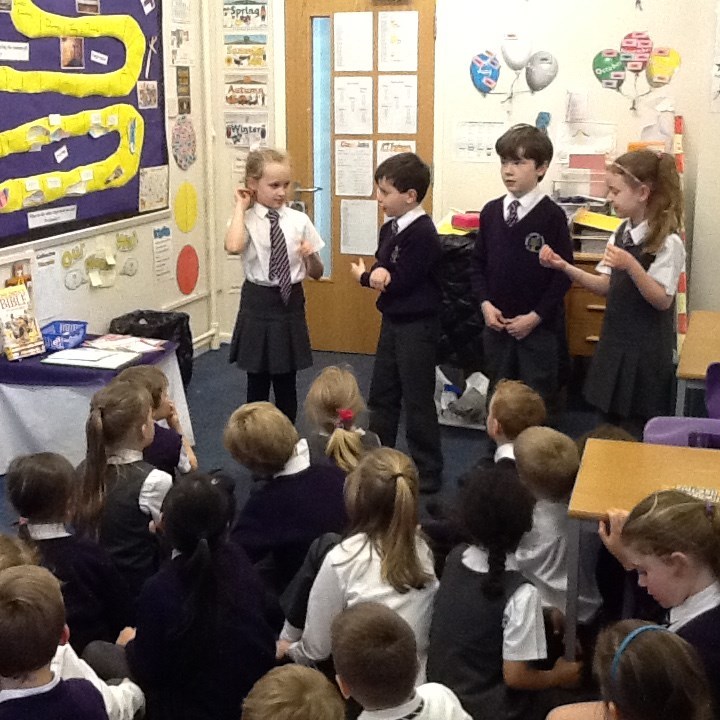 Topic
During our Topic weeks Y2 have learnt about Africa. We read lots of African stories and wrote some of our own.
African Masks
Y2 looked at different African masks then designed and made their own.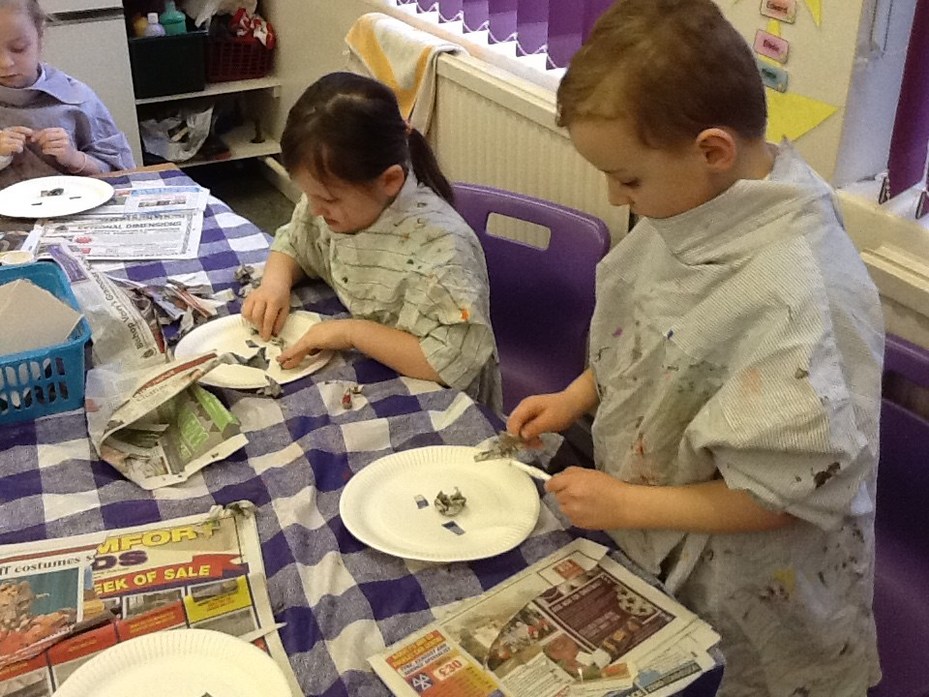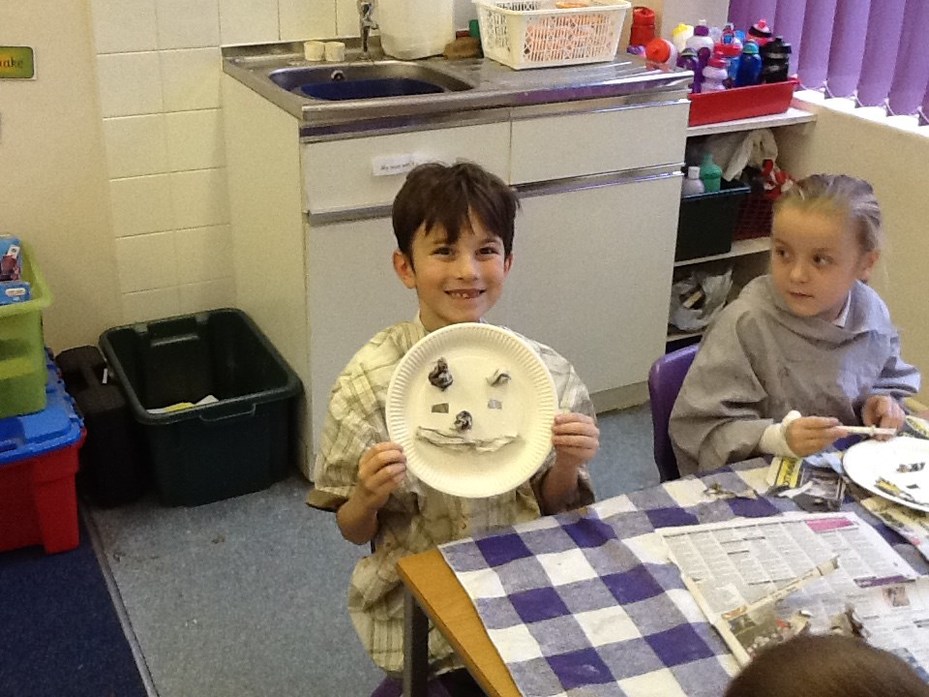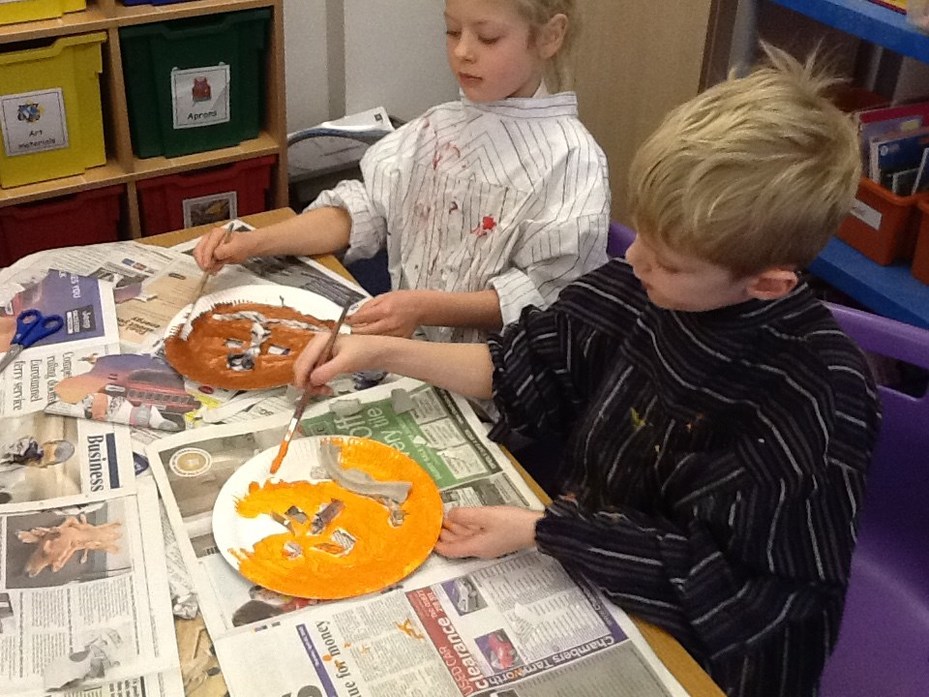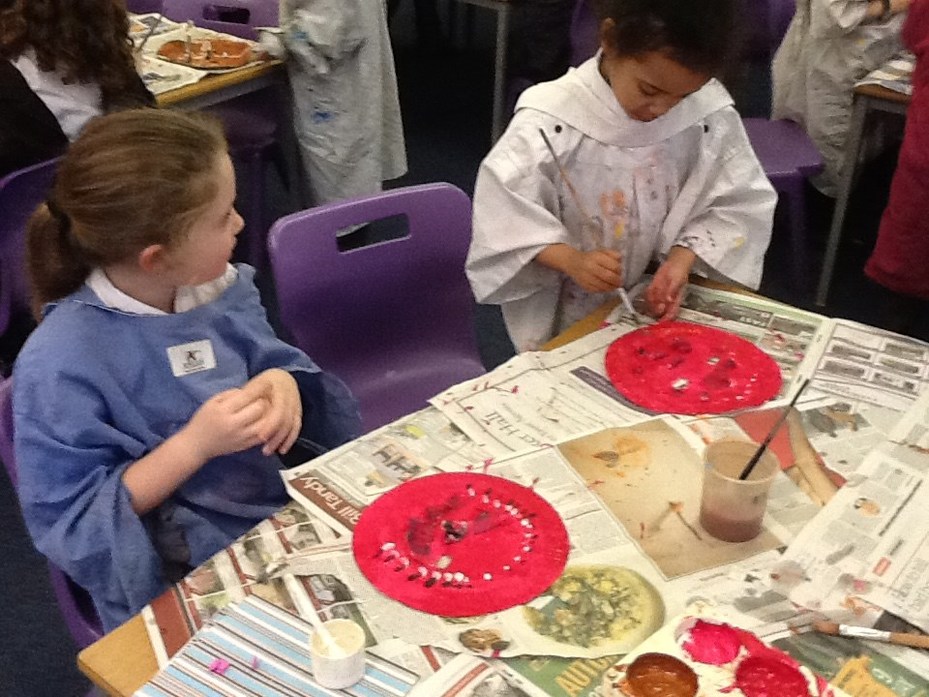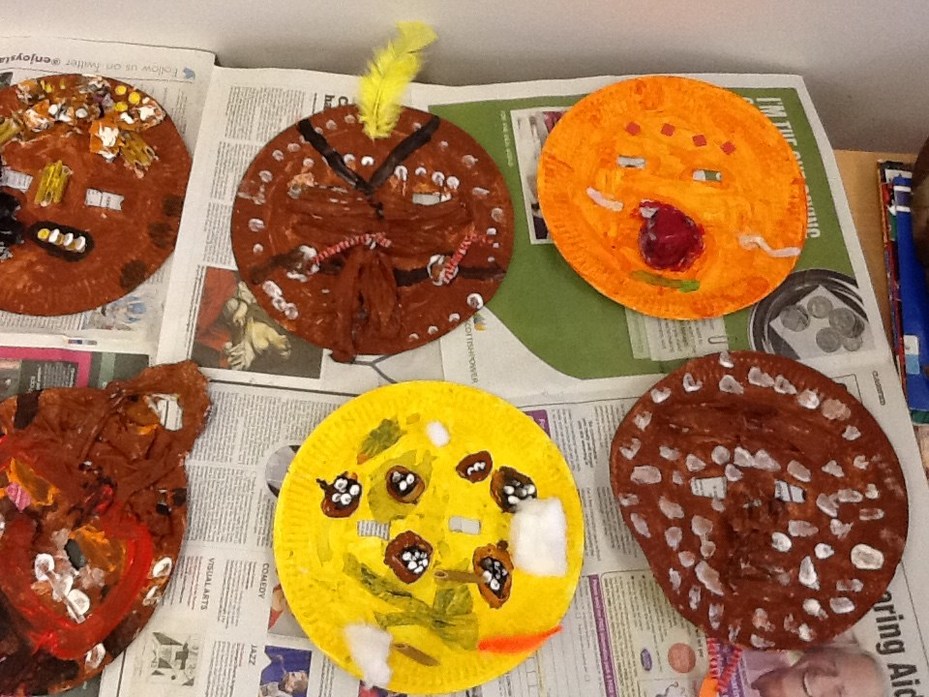 What food comes from Africa?
We read Handa's Surprise and discussed the different fruits that grow in Africa. We also discovered how chocolate is made and even tasted some! Which is your favourite type of chocolate?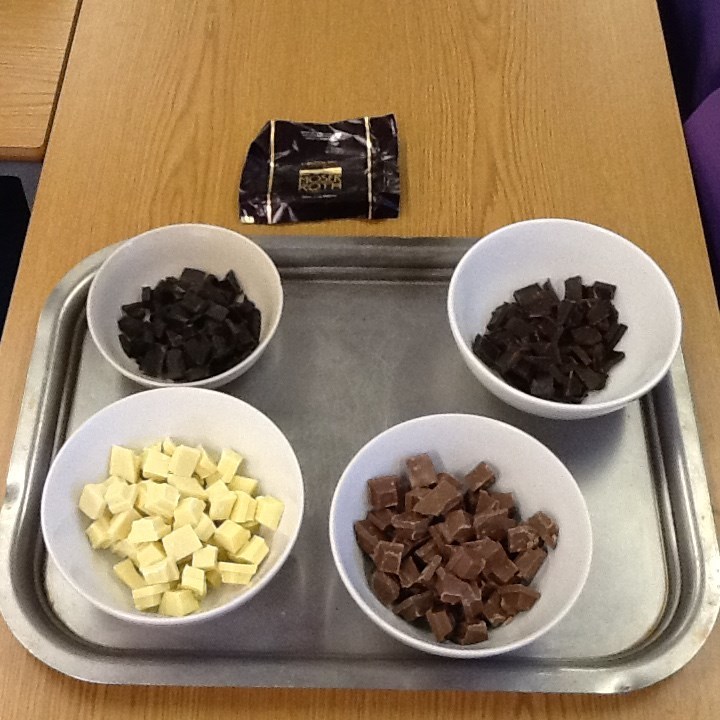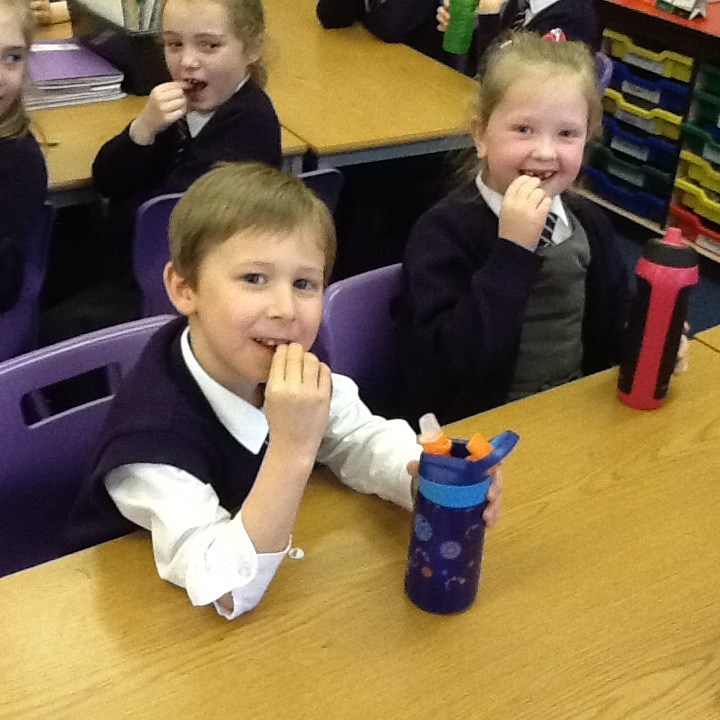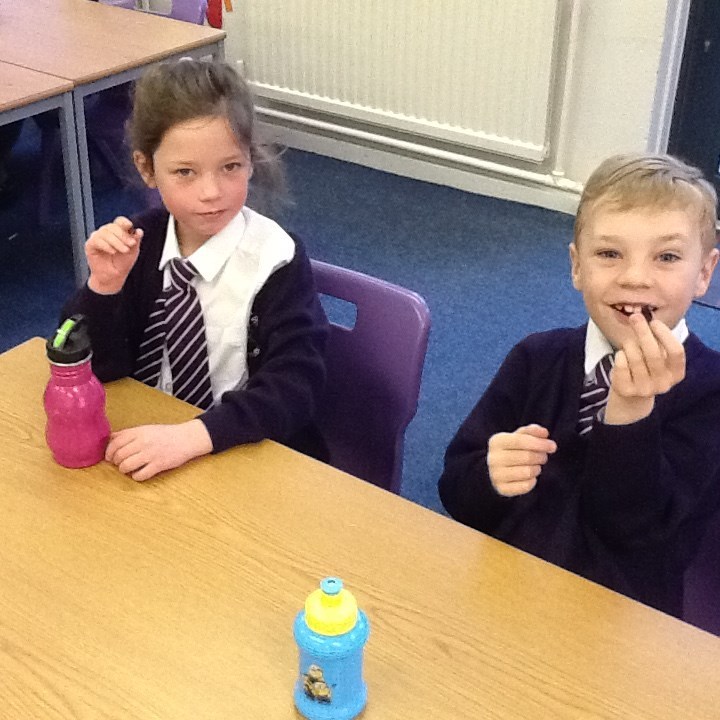 TingaTinga
TingaTinga is an art style originating from East Africa. It uses lots of colours and patterns to show the range of African animals. Y2 mixed paint to create their own sunset background and added colourful animals to their artwork.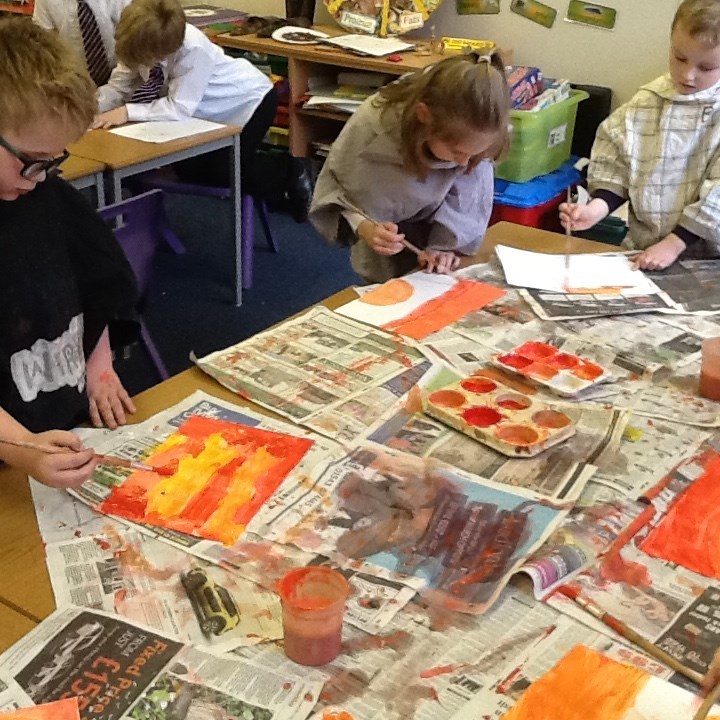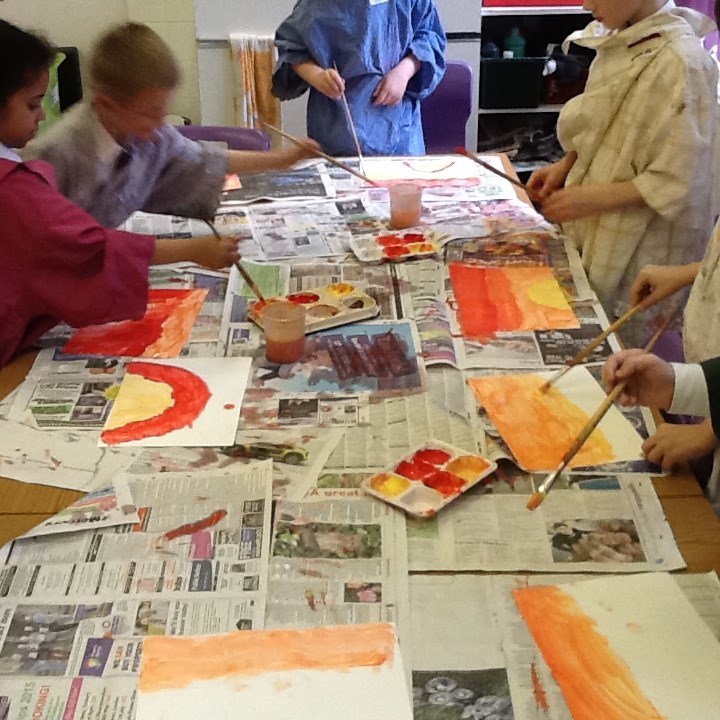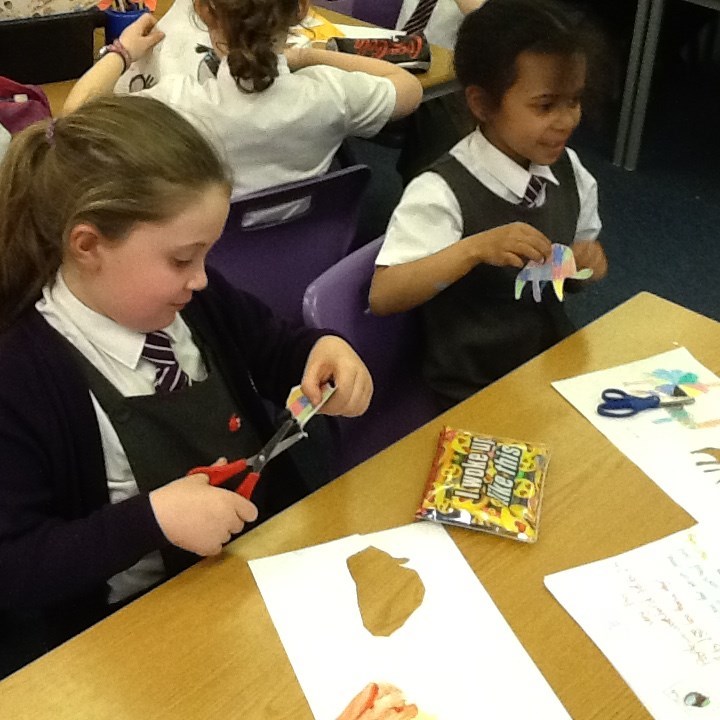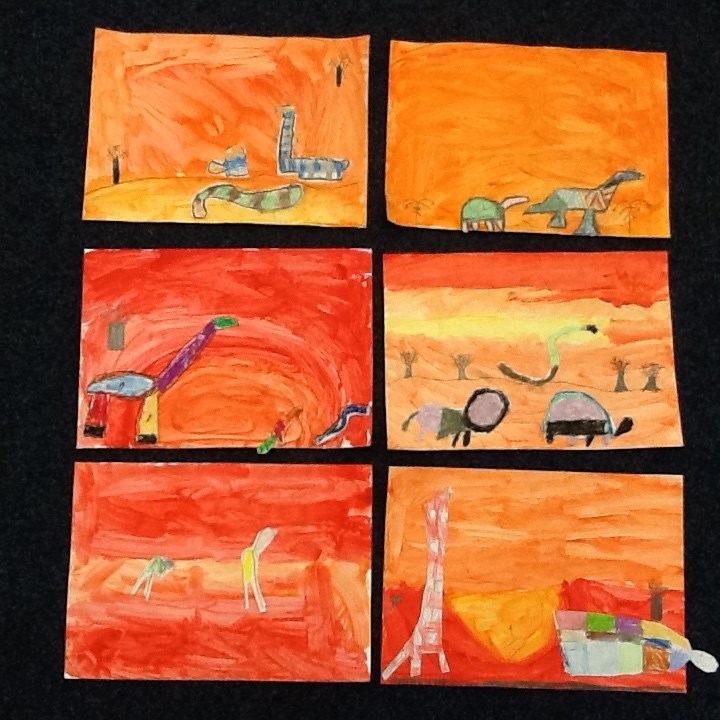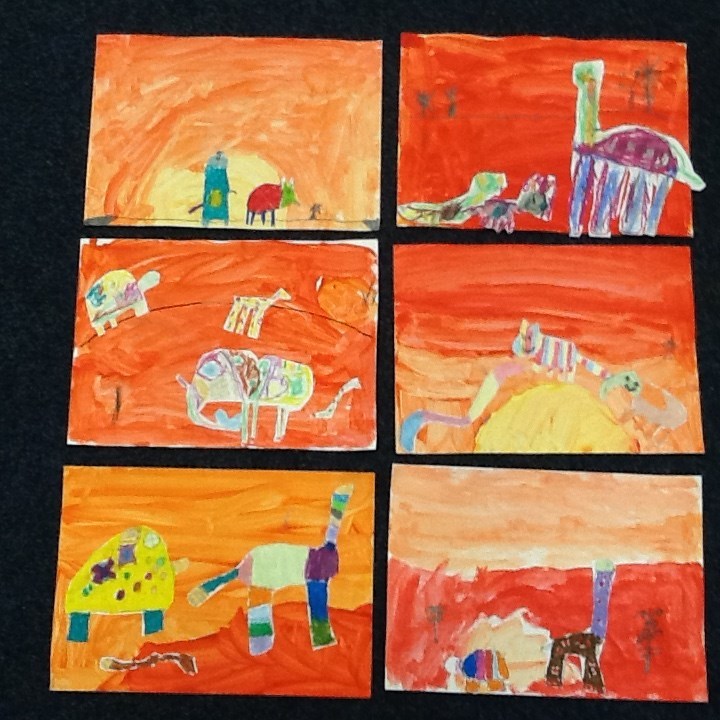 Science
Life Cycles
Children were learning about the life cycle of different animals. They made their own 'Life Cycle of a Chicken' wheel.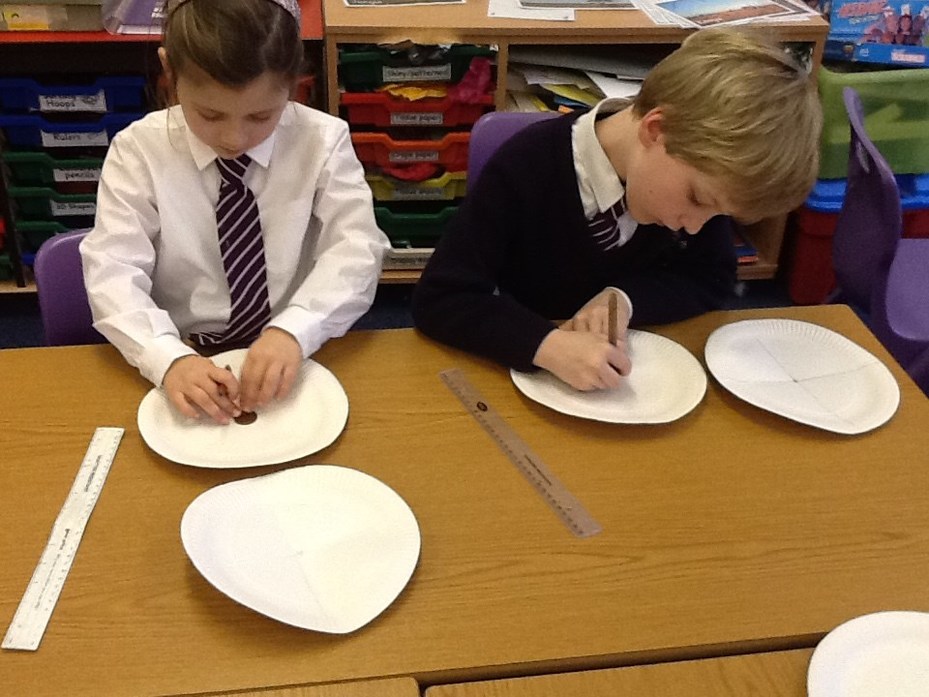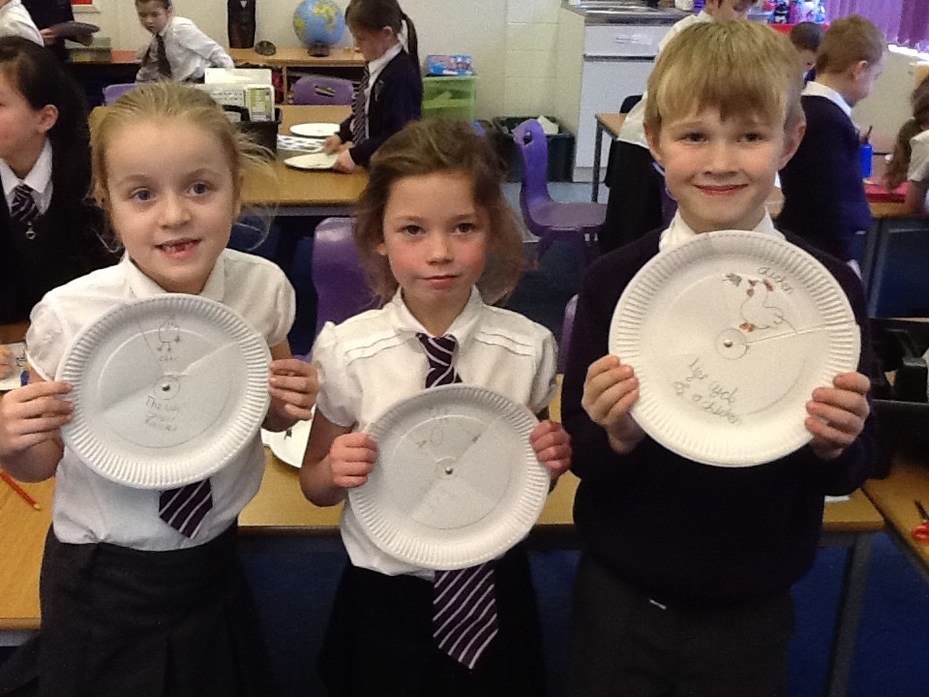 We also explored the life cycle of humans, focusing on how babies change. We had lots of babies come to visit Y2!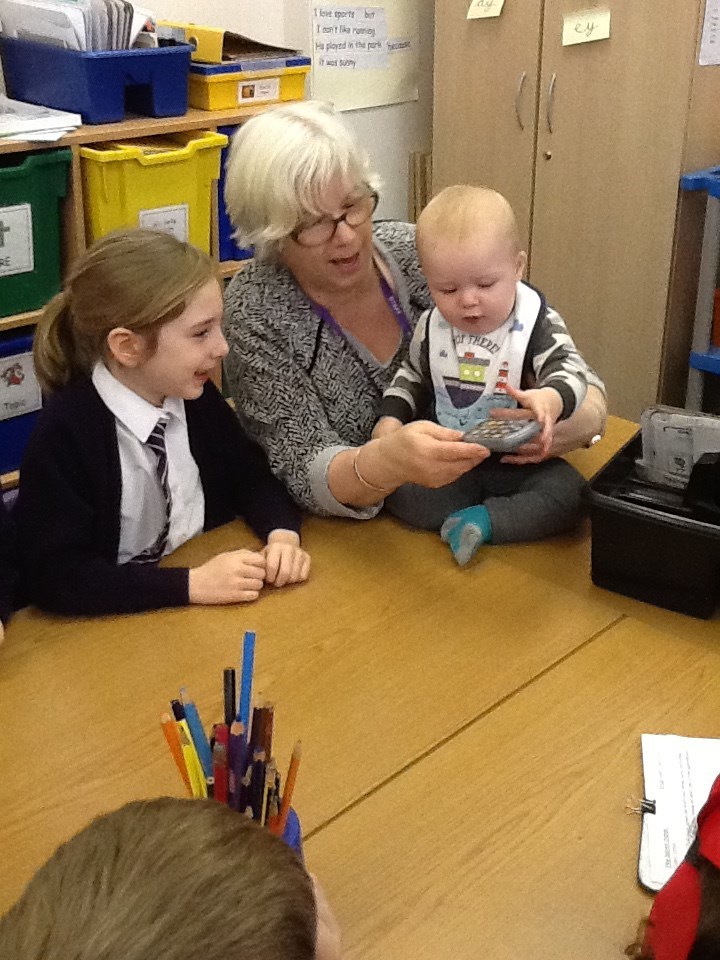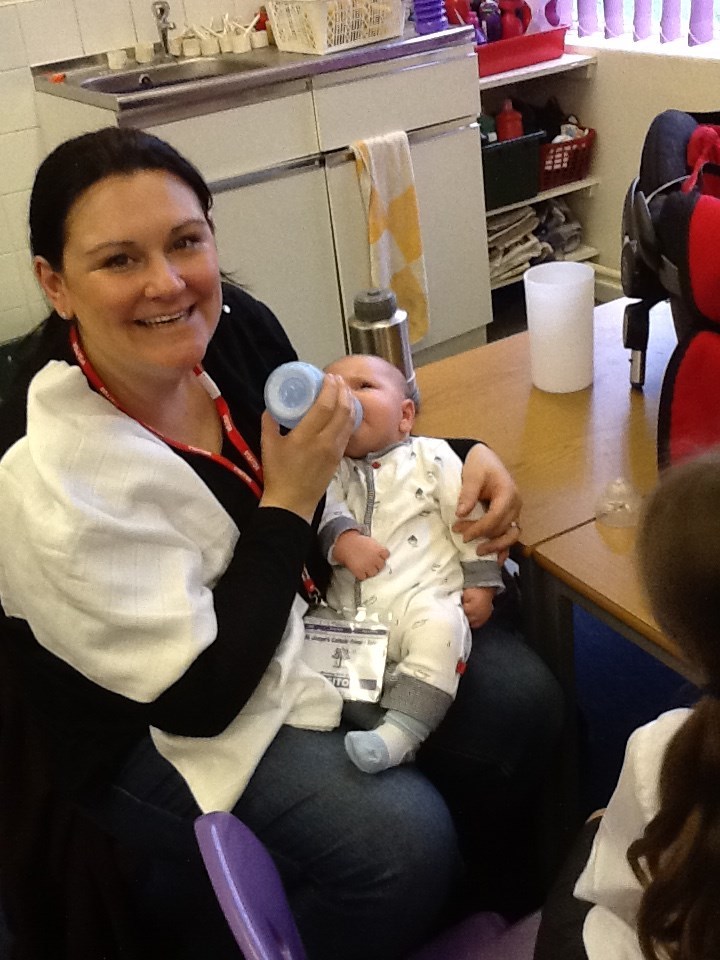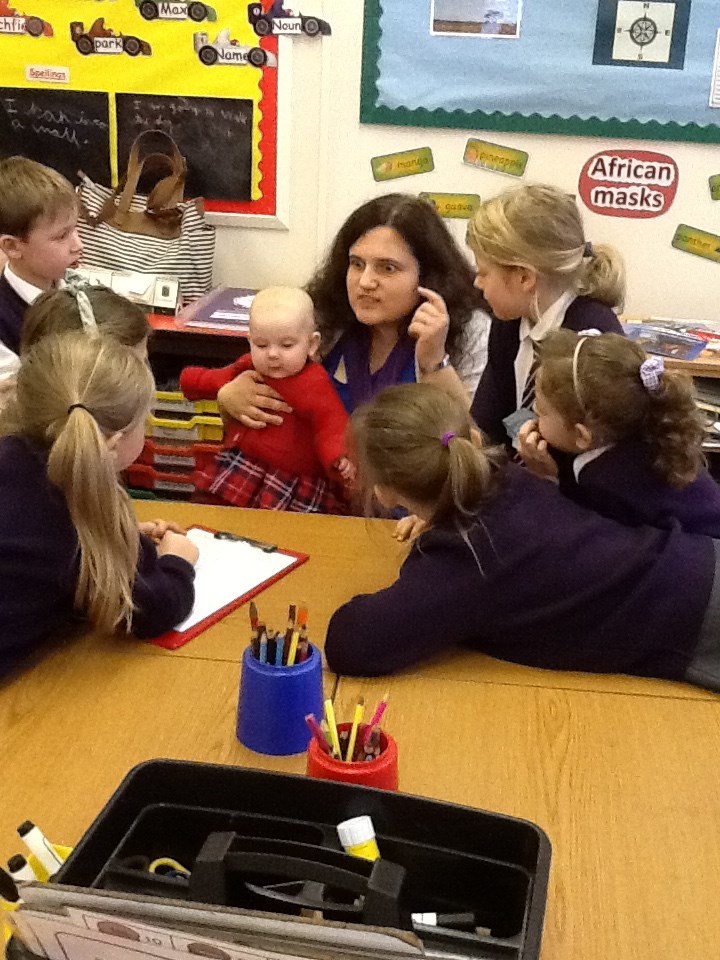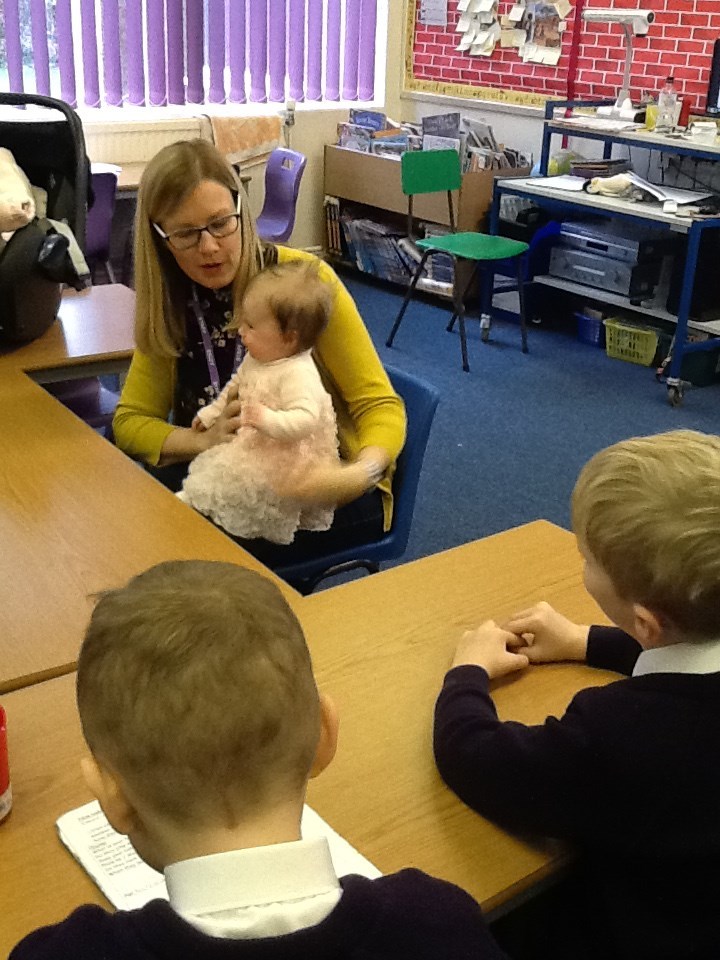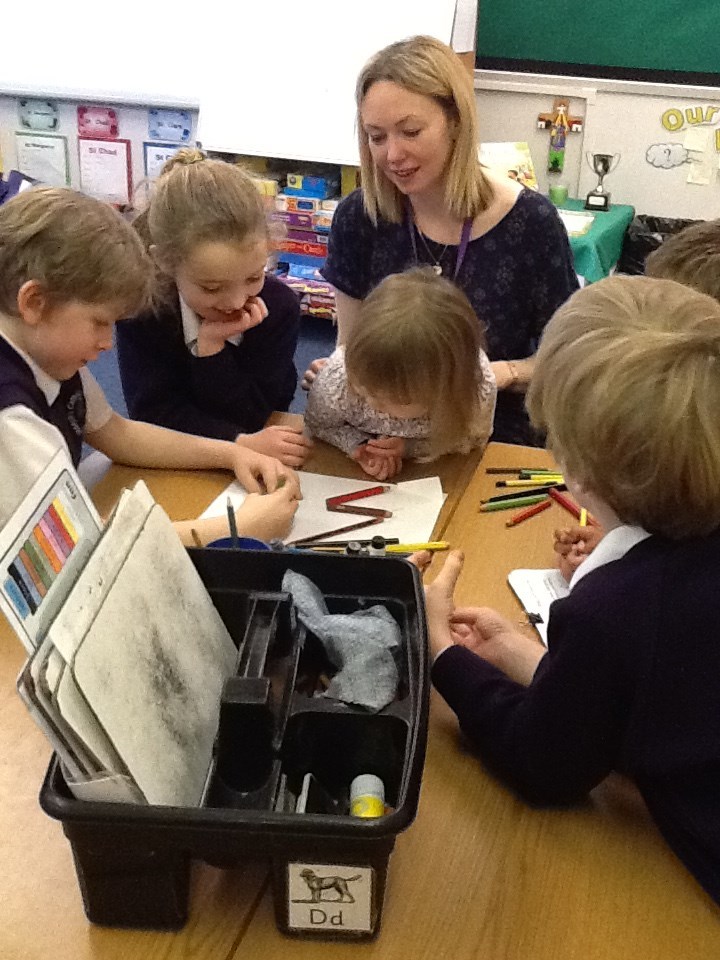 Healthy Eating
Y2 have been learning about a balanced diet and the five different food groups (carbohydrates, proteins, dairy, fruit & vegetables and fats). Children have also designed and made their own healthy sandwich.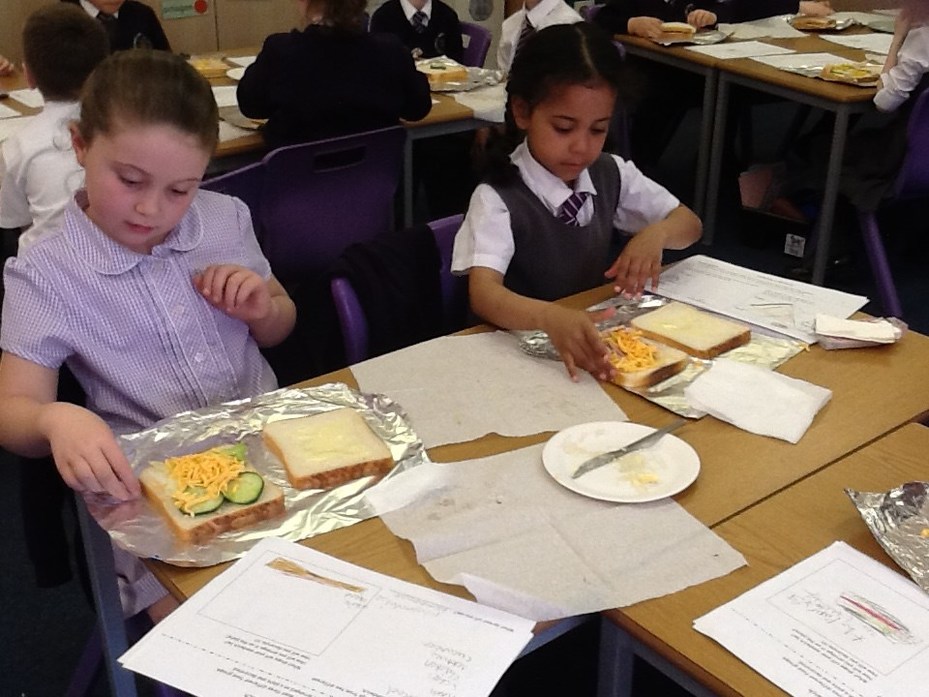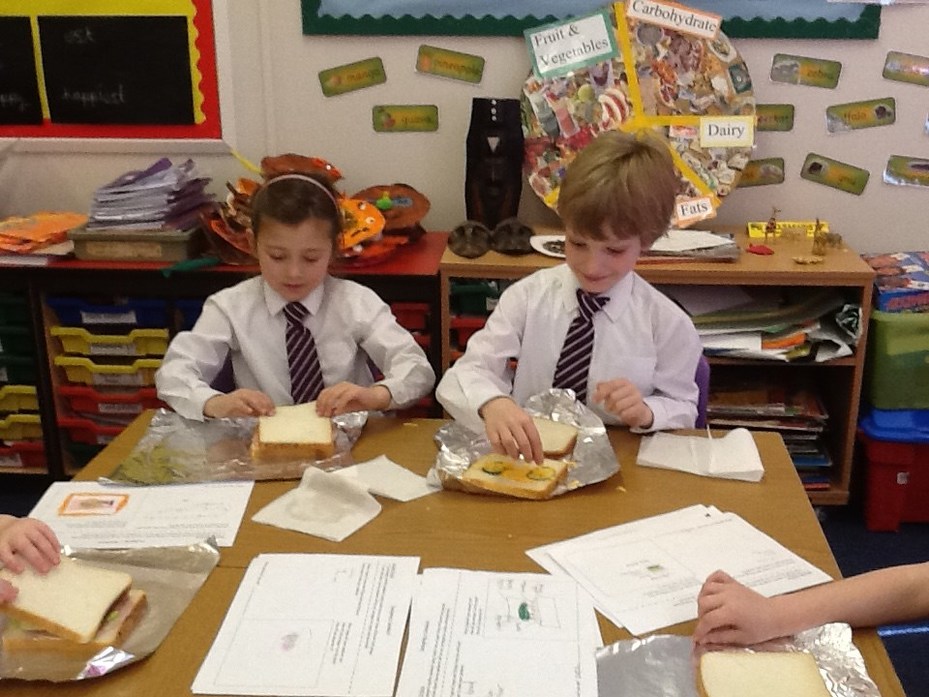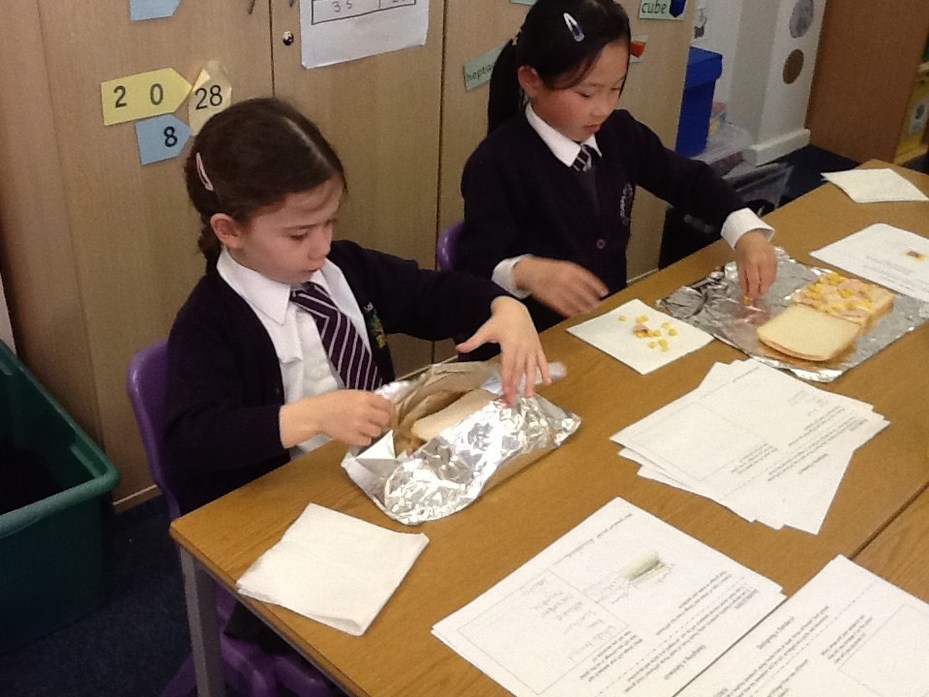 Scooter Training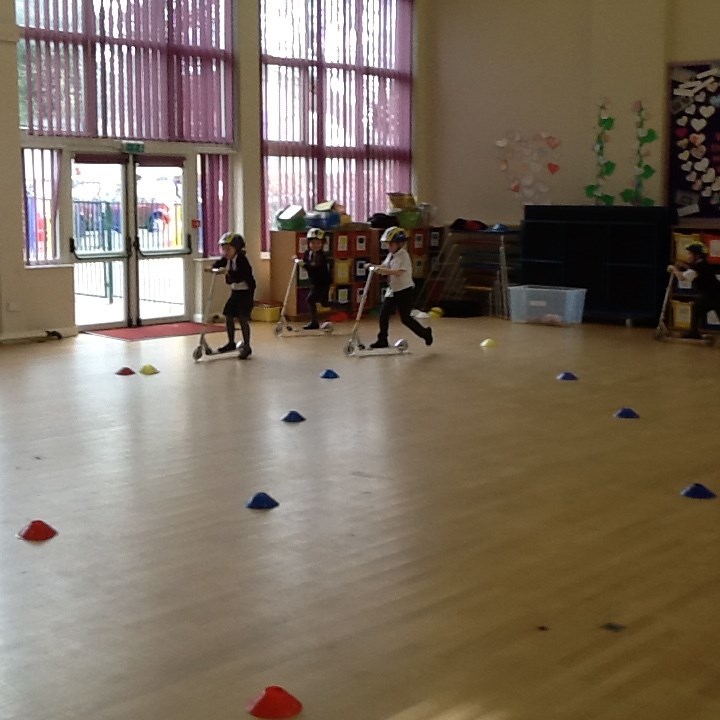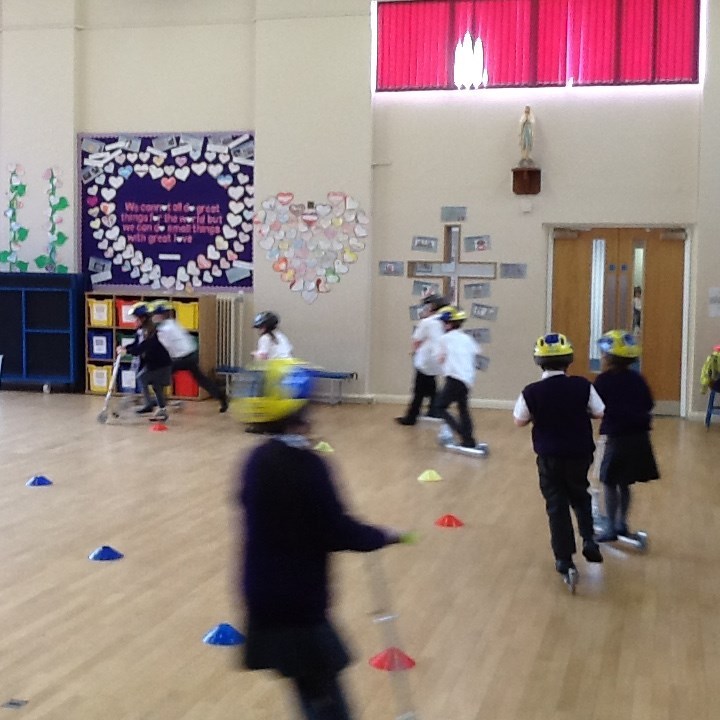 World Book Day
Look at our favourite book characters! The class also wrote a book review about their favourite book and took part in a book quiz.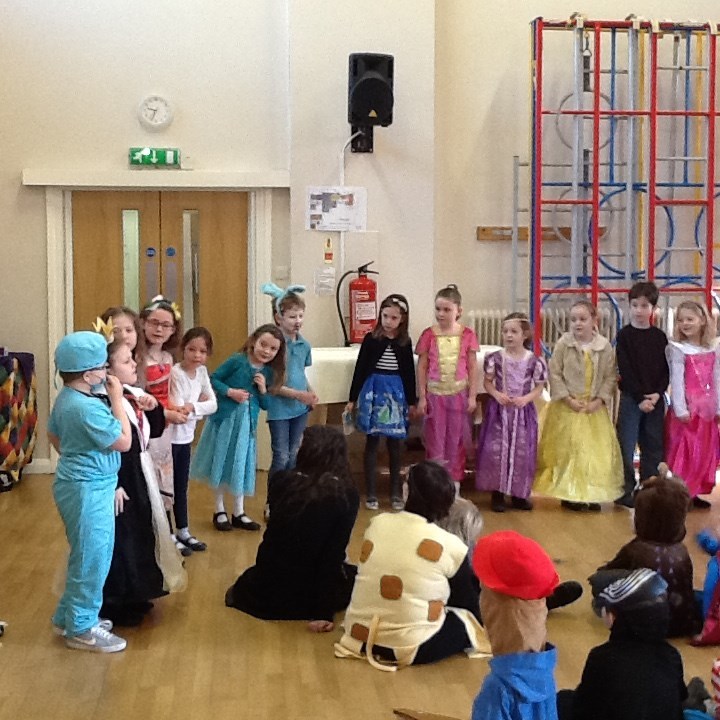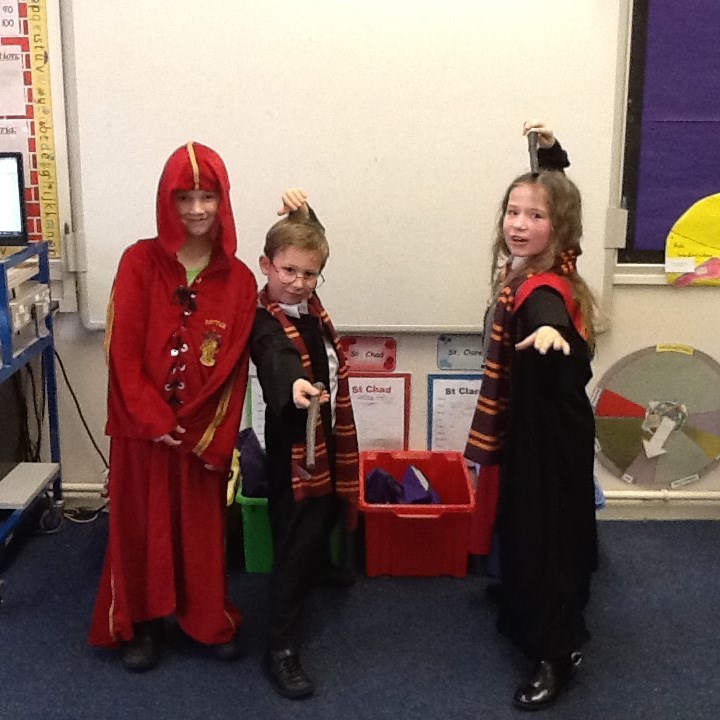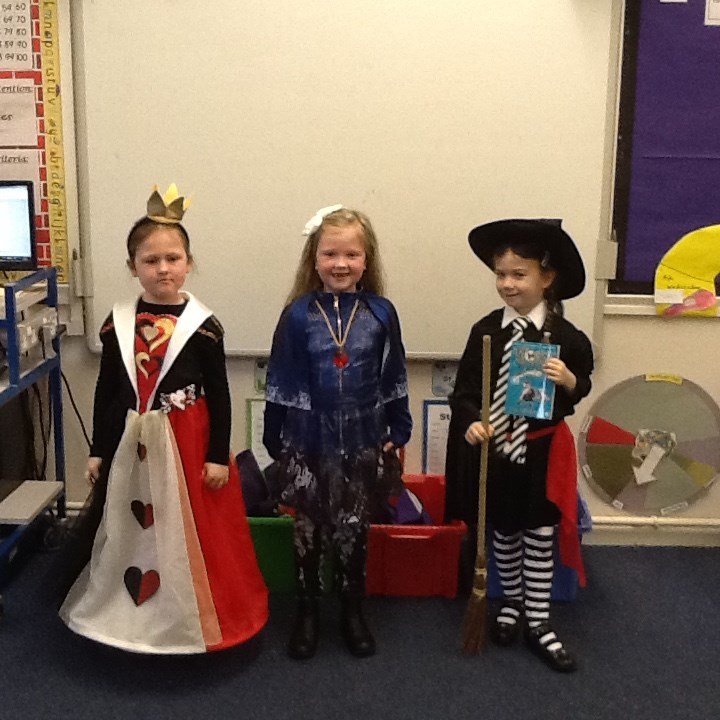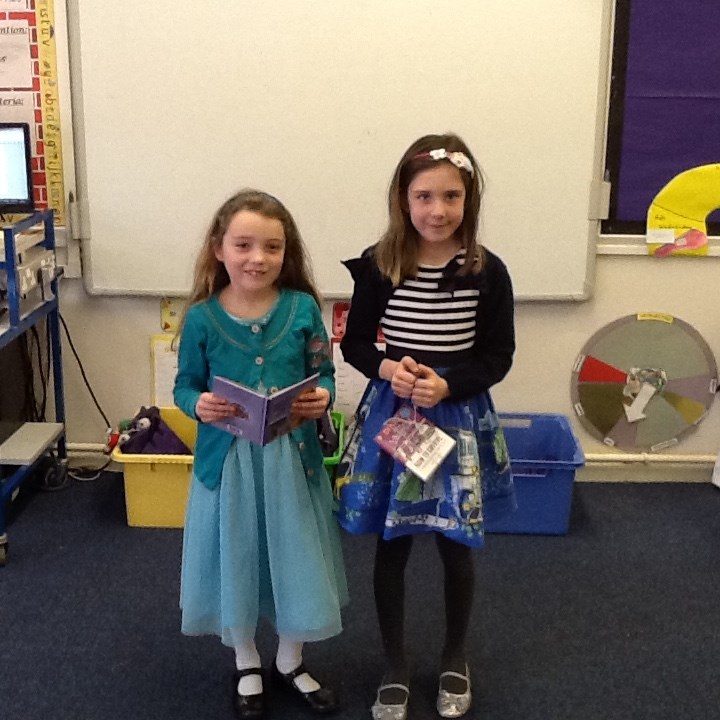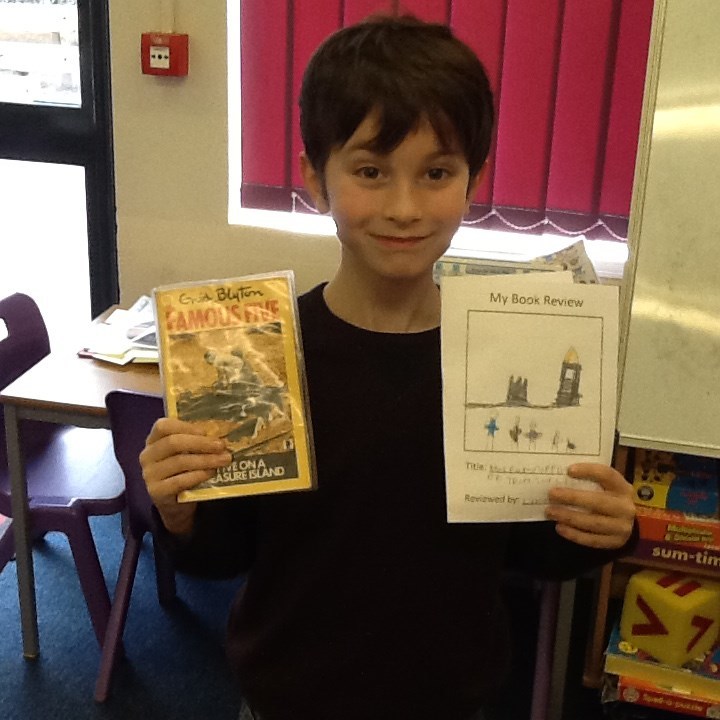 Autumn Term 2016
Multi-cultural Week
During multi-cultural week Y2 learnt about Sikhism.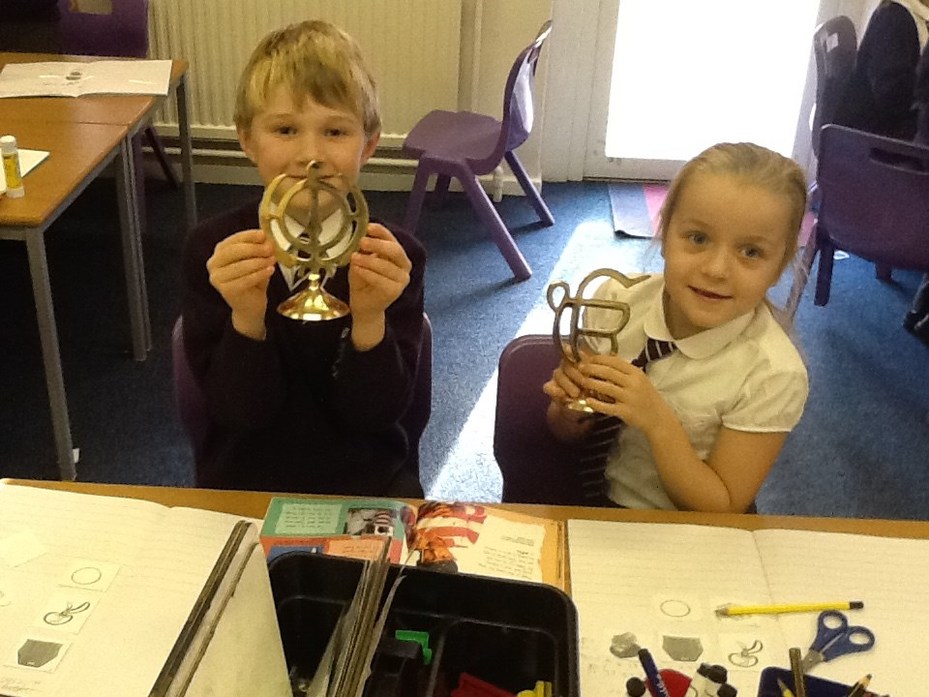 We learnt about their beliefs and what the symbols mean. Y2 created a poster about the Sikh place of worship - the Gurdwara. They also learnt about Diwali, creating their own Rangoli patterns and Diwali lamps.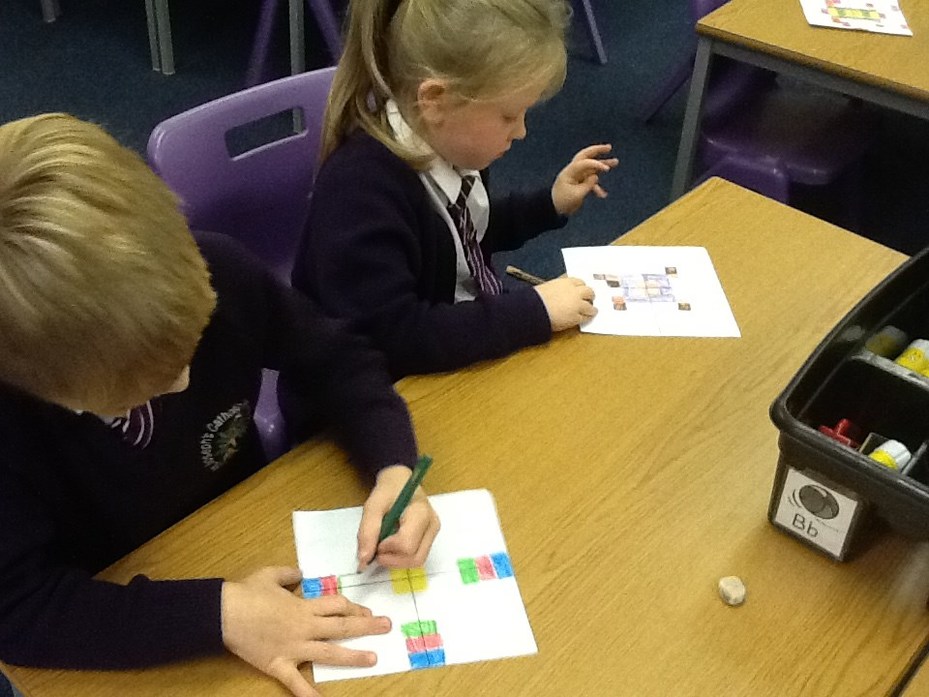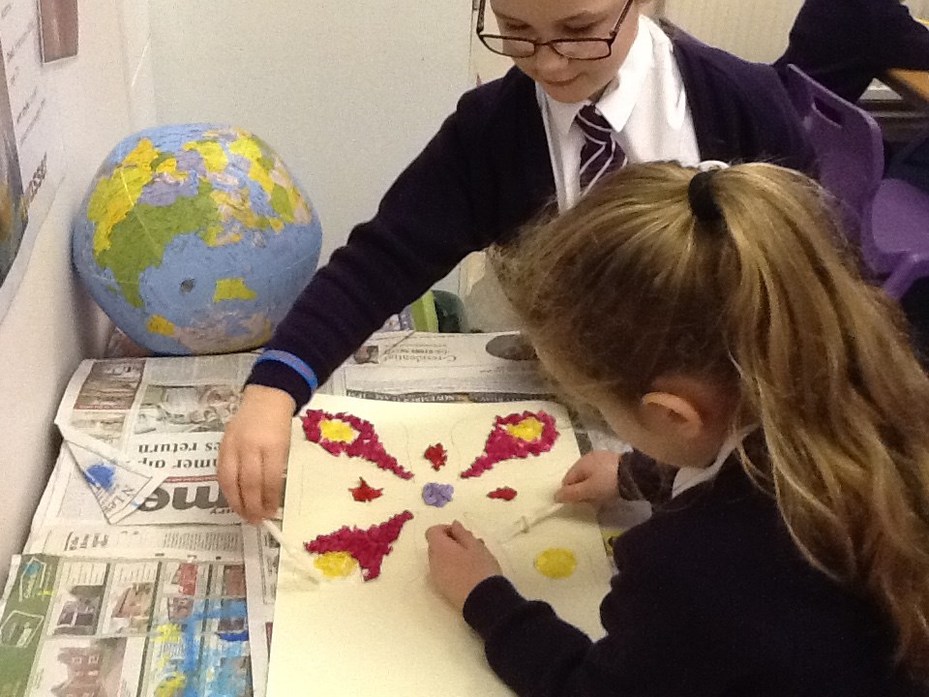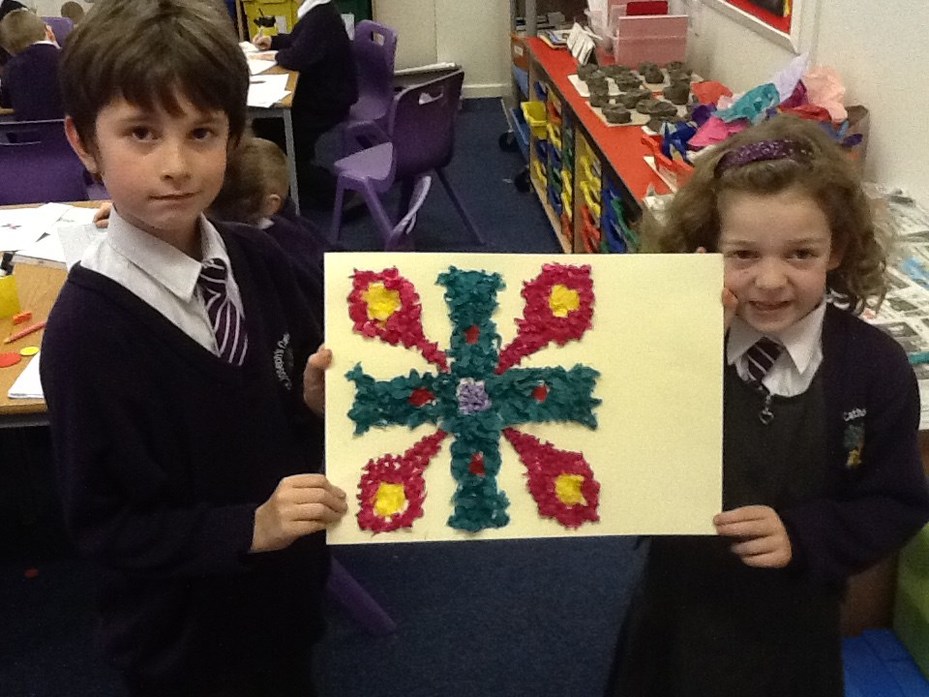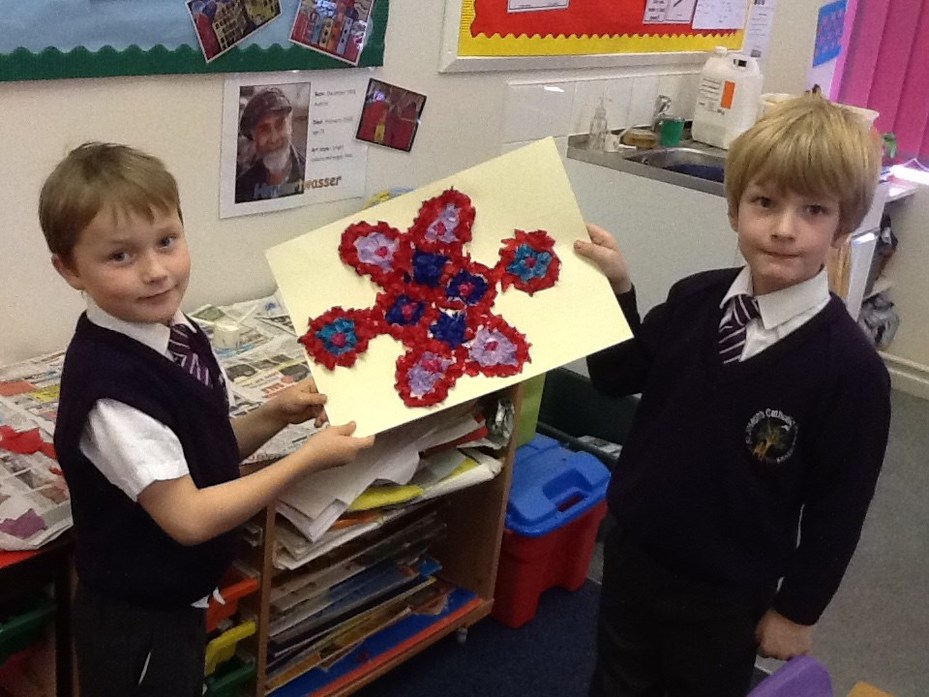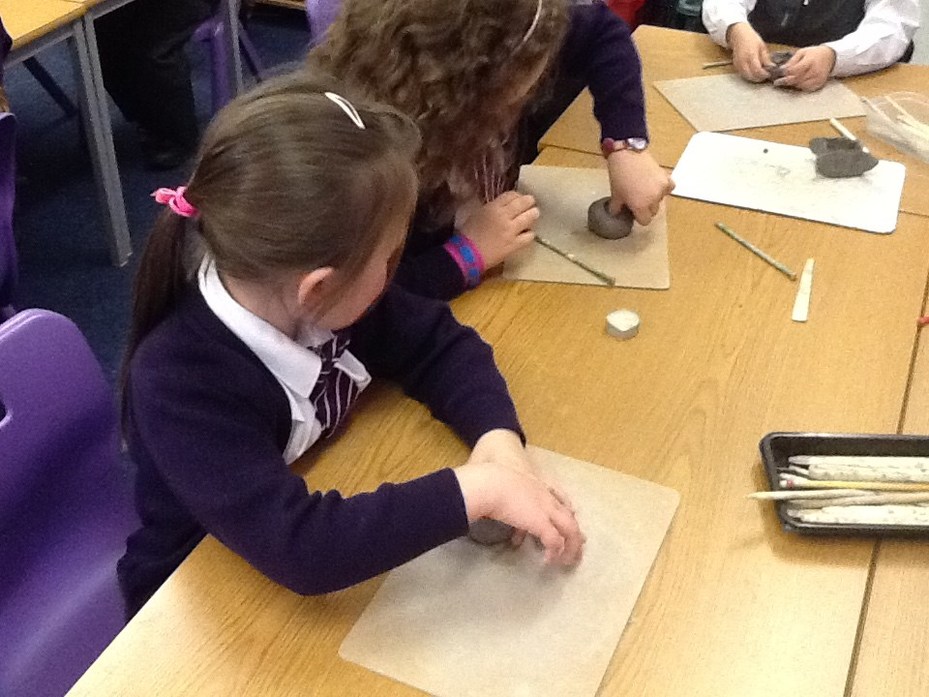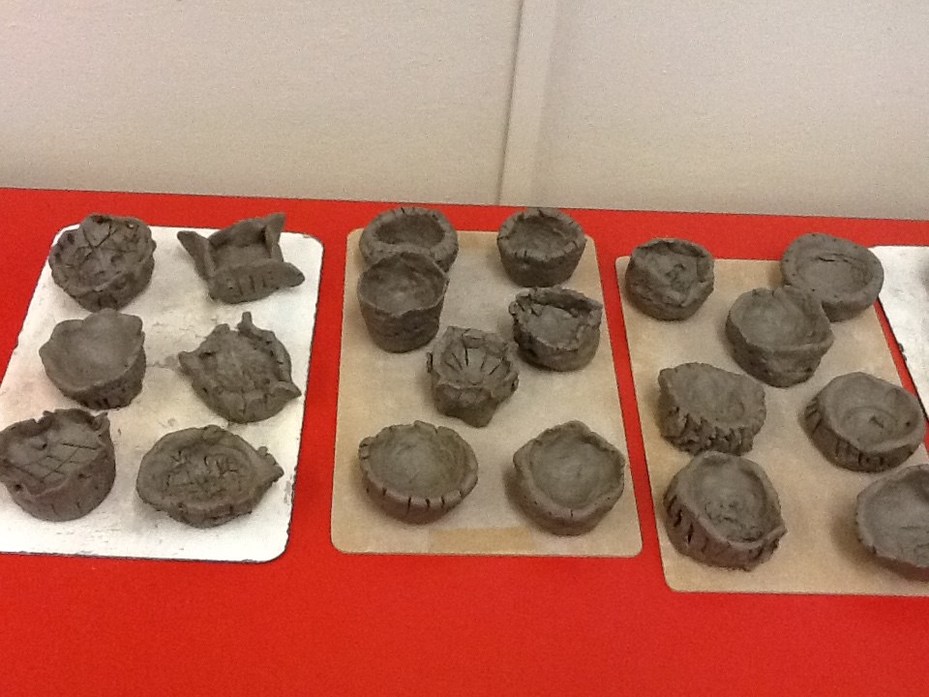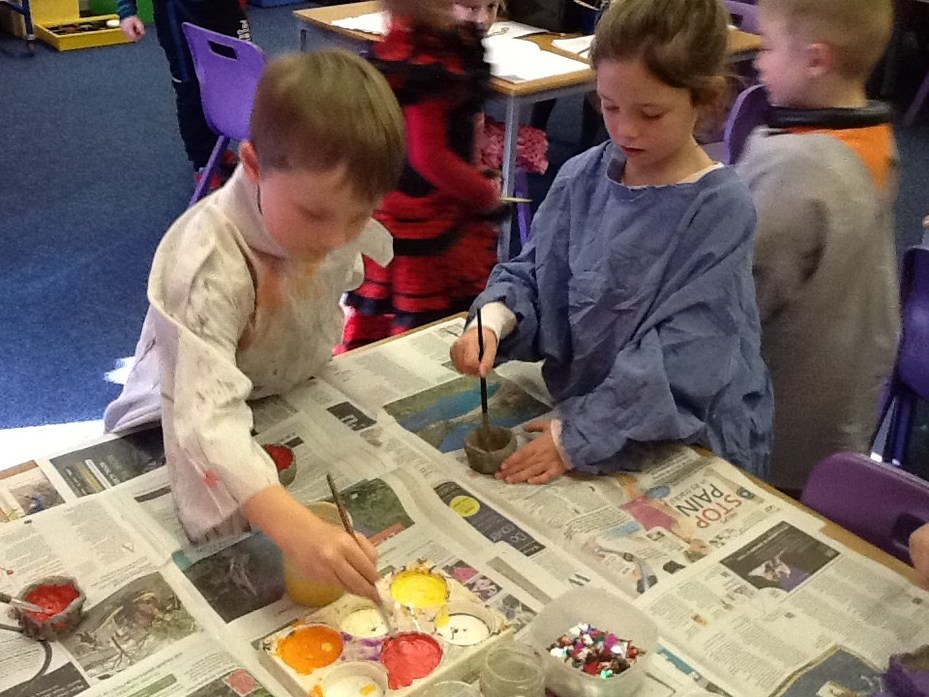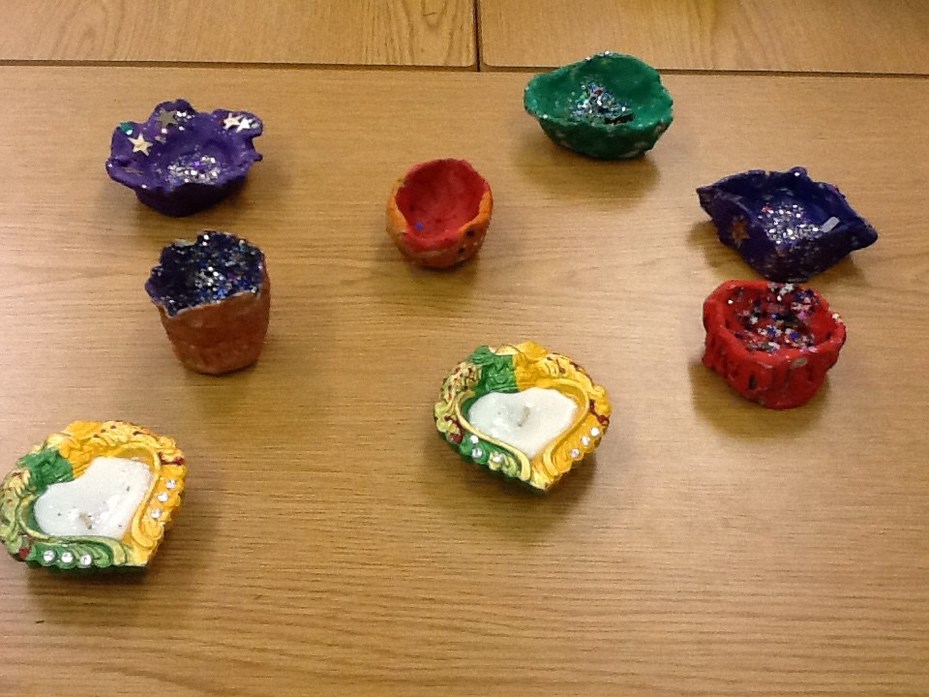 We listened to and read stories about the first Sikh Guru, Guru Nanak. The class then acted out these stories and wrote their own fact file about him.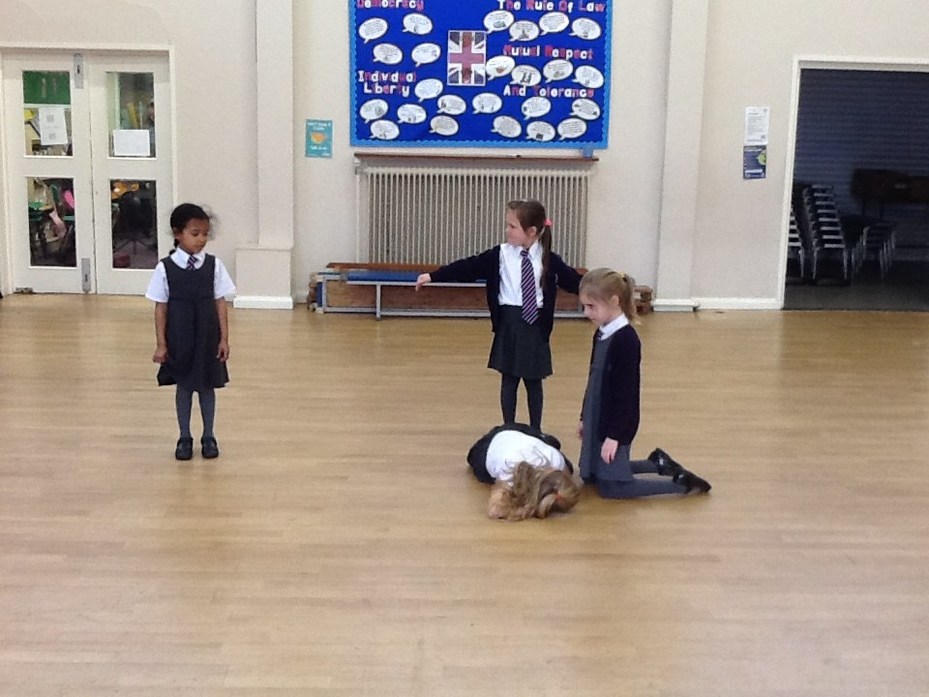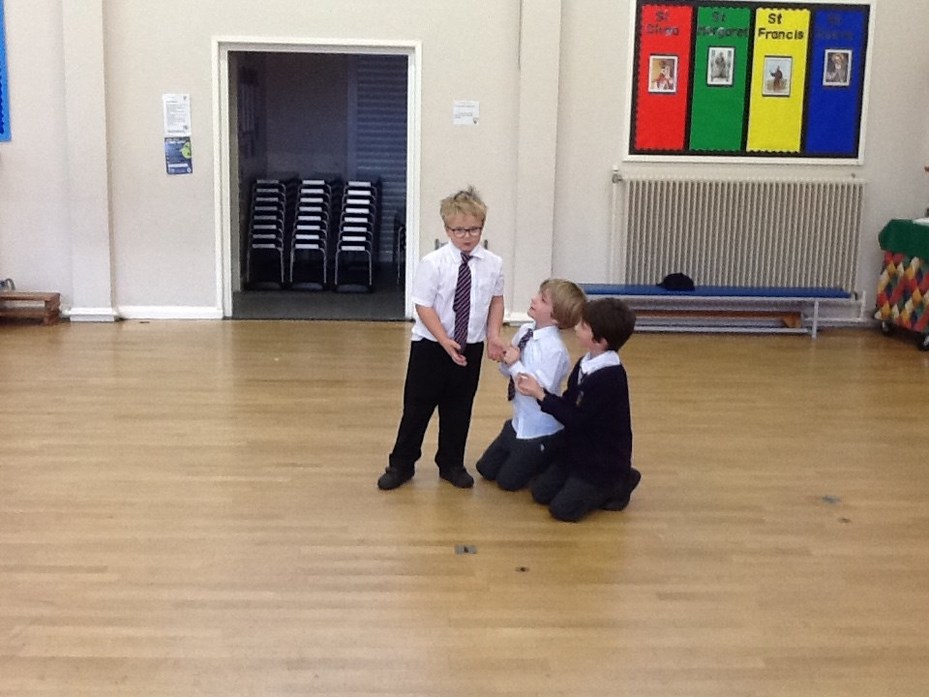 The 5K's are important symbols in Sikhism. Y2 even had chance to look at these items.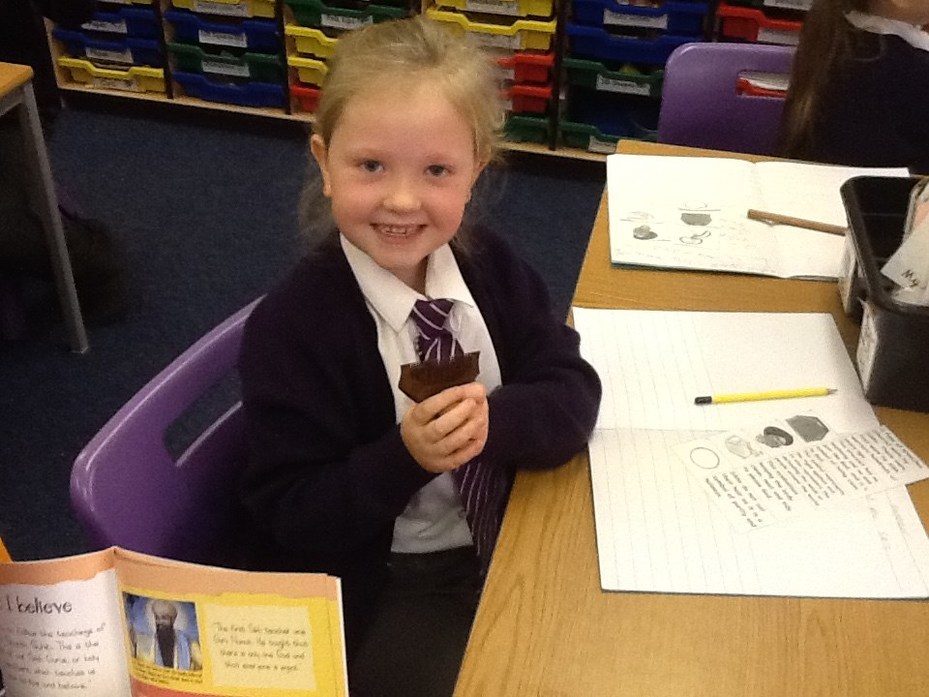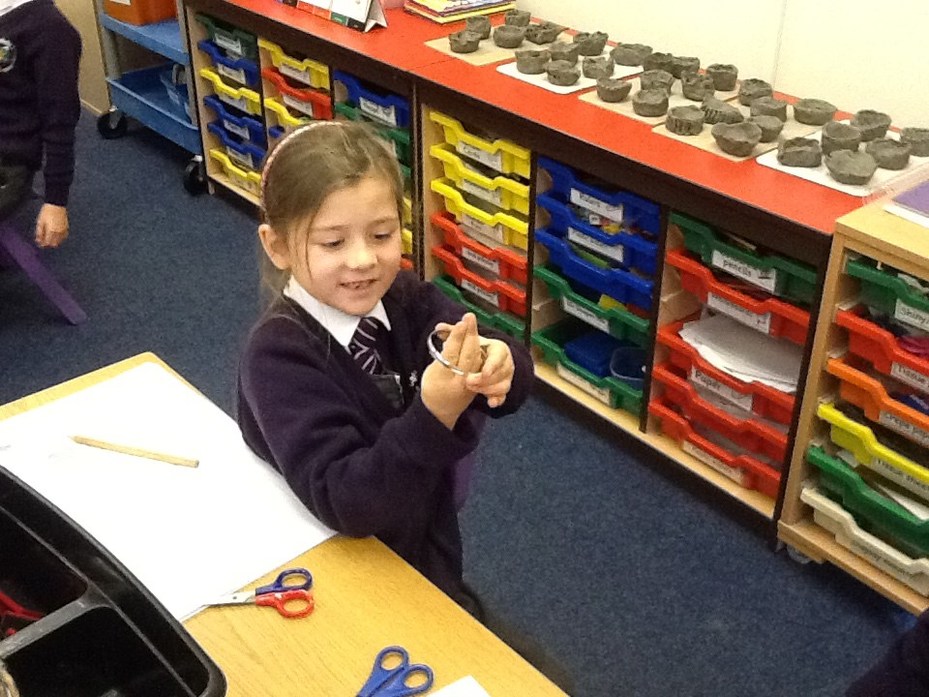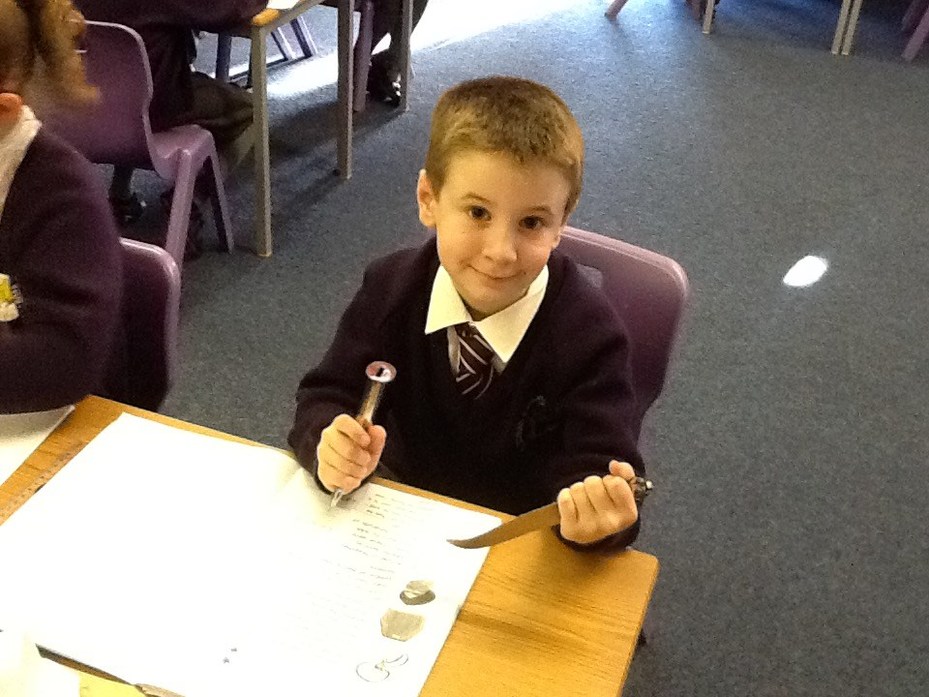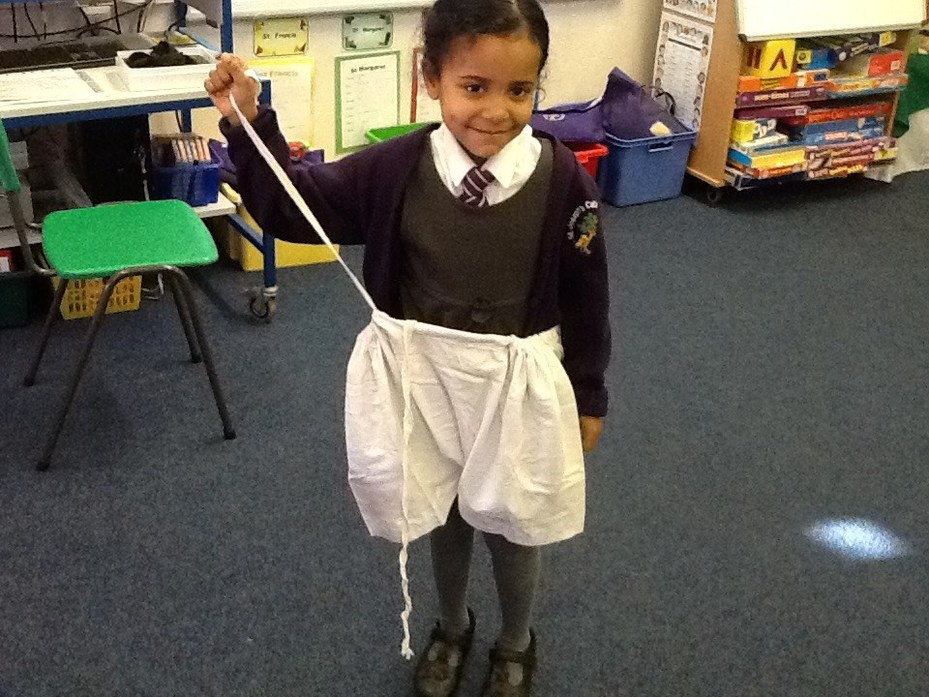 Anti-bullying day 14.11.16
Y2 read Mill's story and discussed how she might have felt been left out of the games. Children acted out different situations identifying what they could do to stop bullying. We also created are own anti-bullying poster.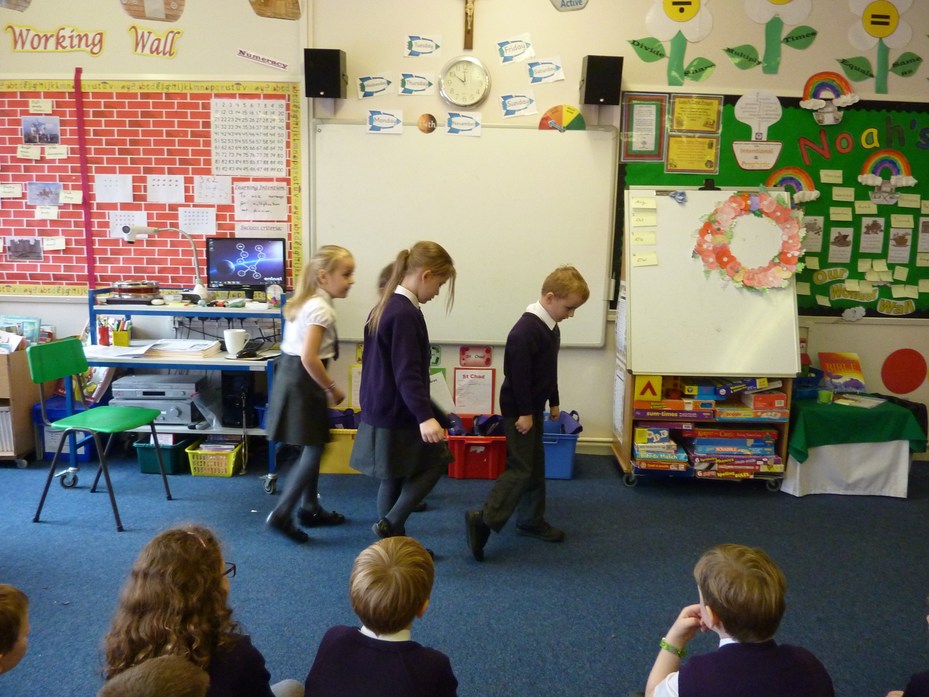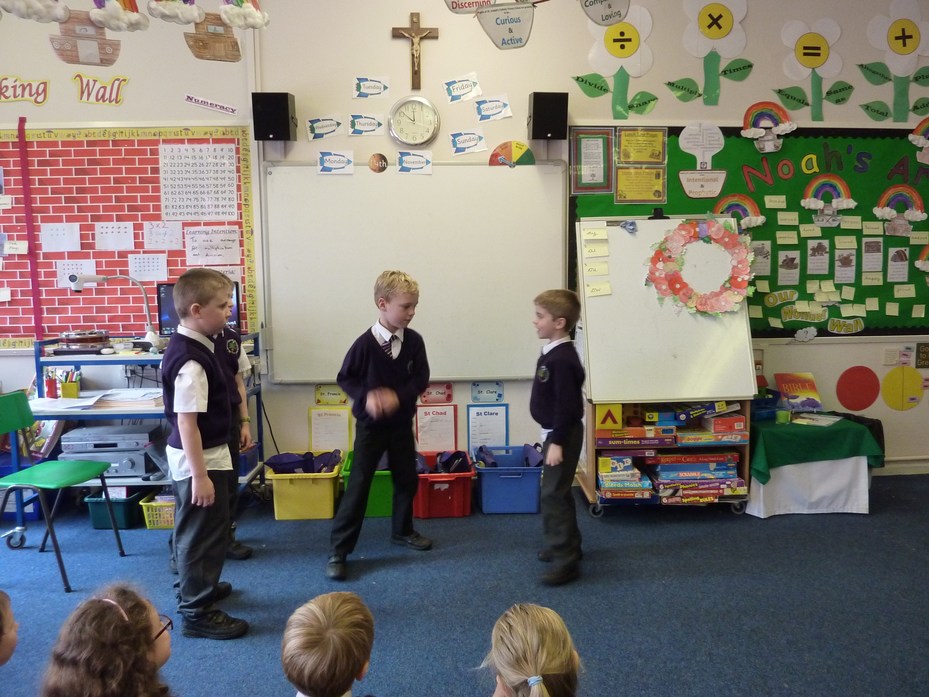 Science
Sounds
We have been learning about sound. We hear sounds because vibrations travel through the air to our ears. The class have listened to sounds around the school. What sounds can you hear?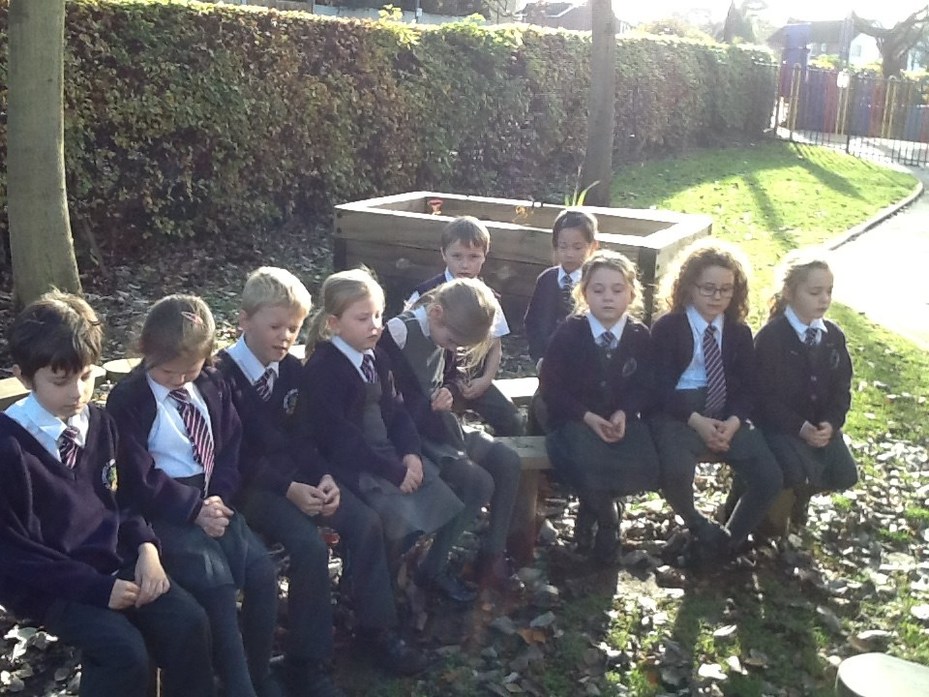 We have also carried out investigations. How far can you hear different sounds? How far can you shout?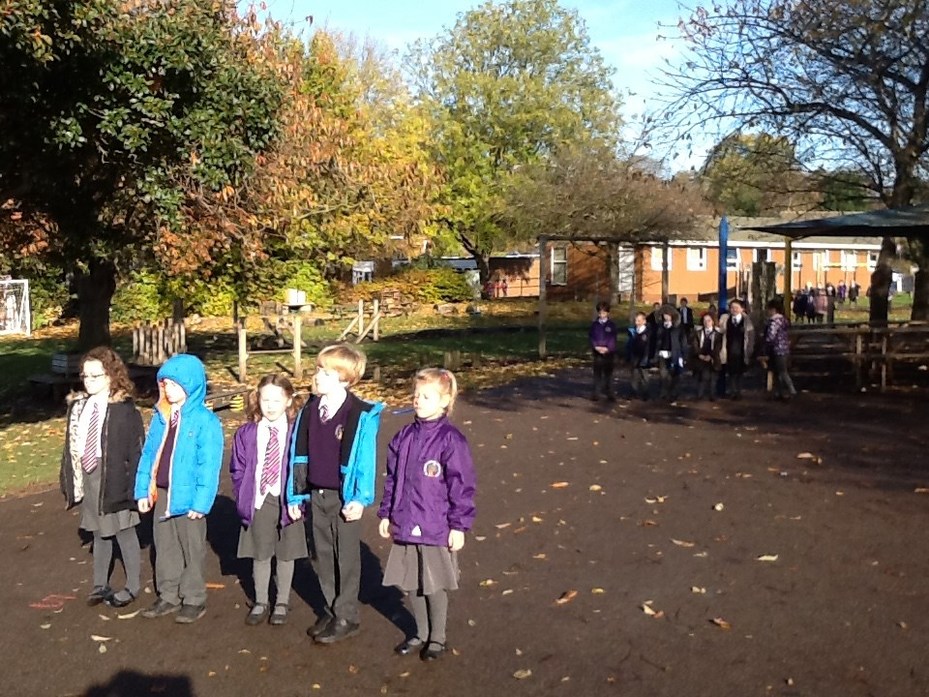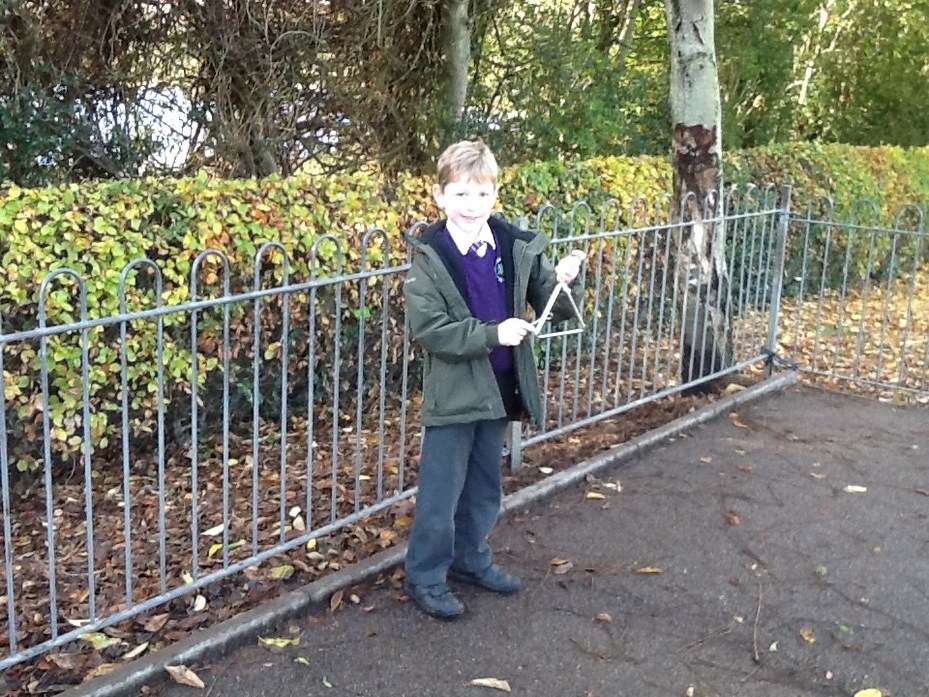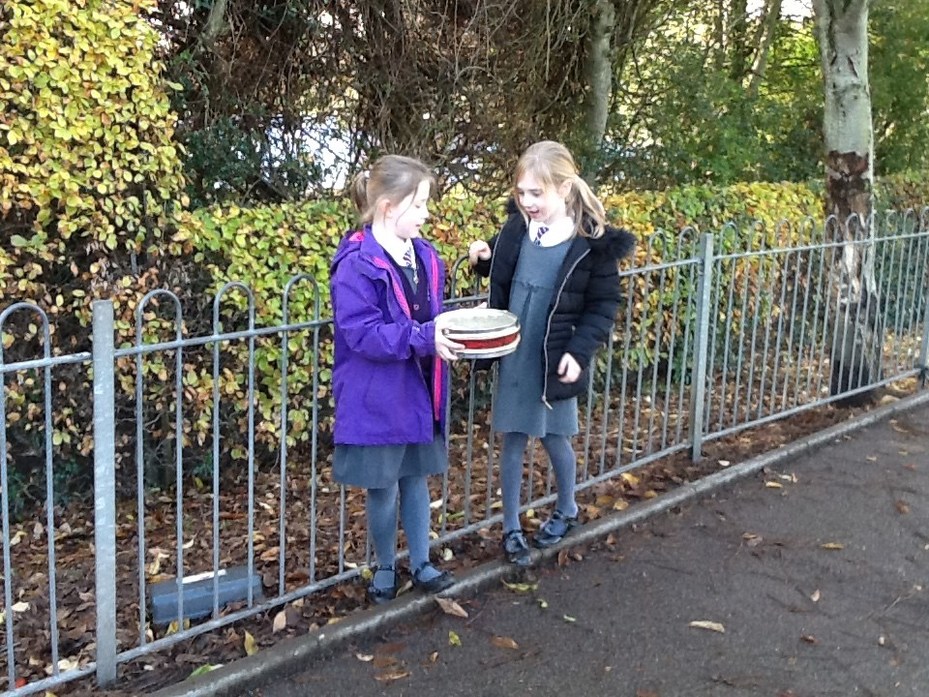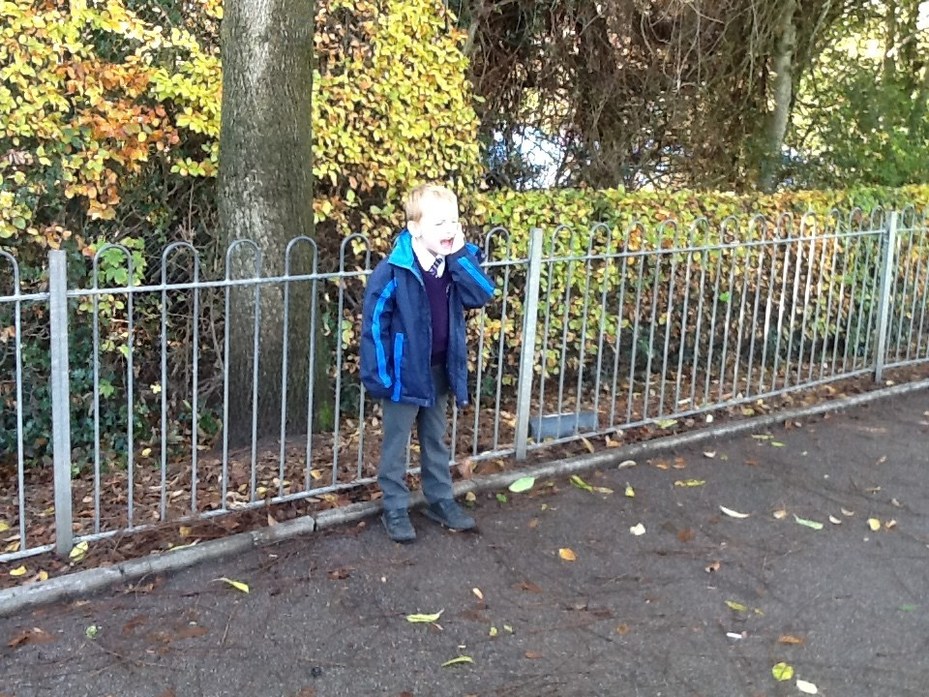 Using elastic band guitars, bottle organs and chime bars we investigated ways to change the pitch of a sound.
Can you make a high pitch sound using different sized elastic bands?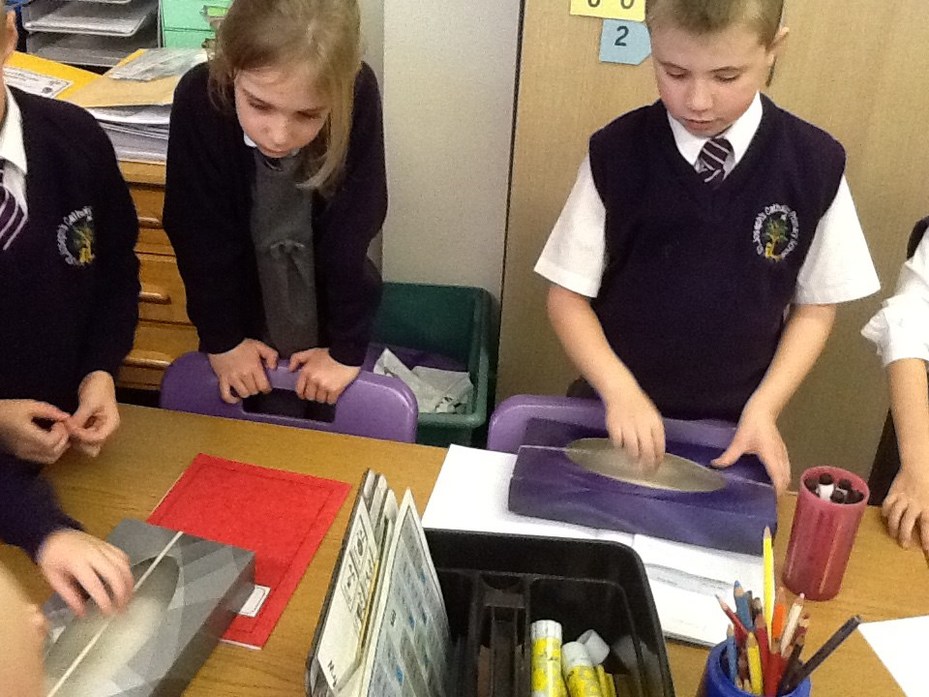 What happens when you blow across different glass bottles? Does the sound change if you add water?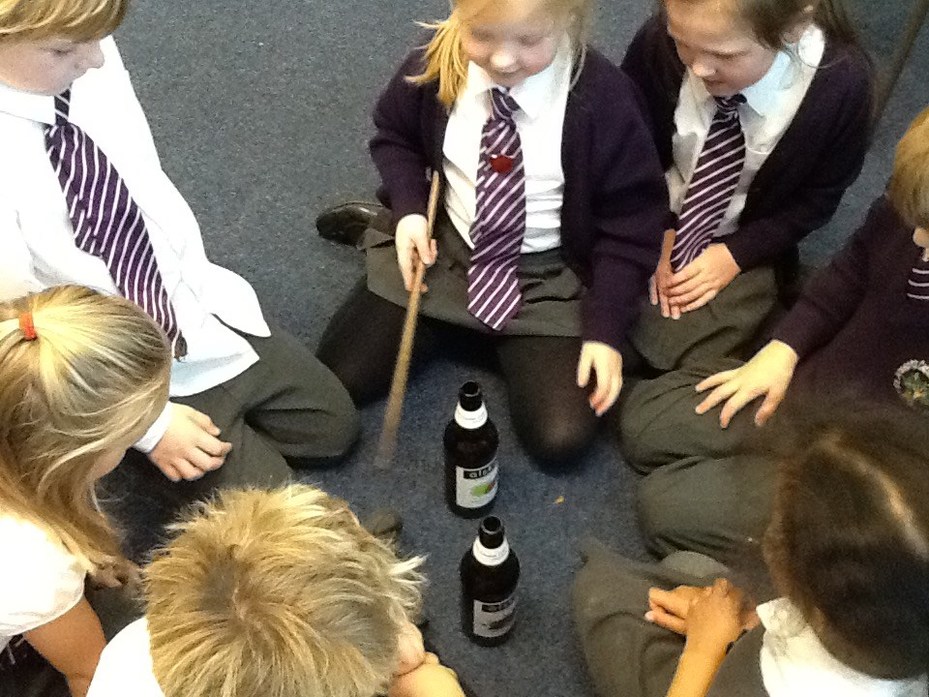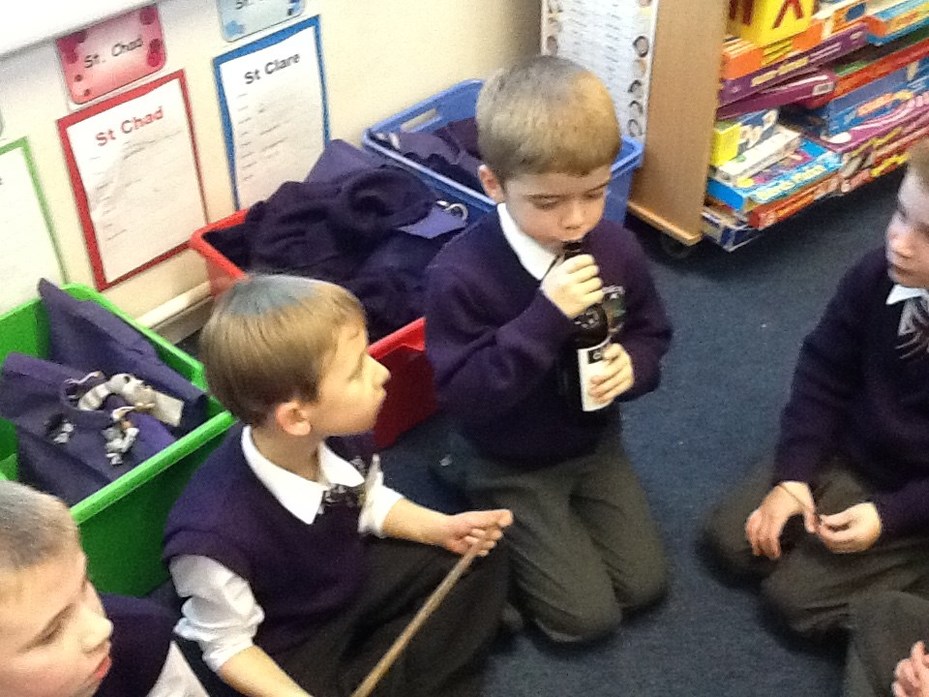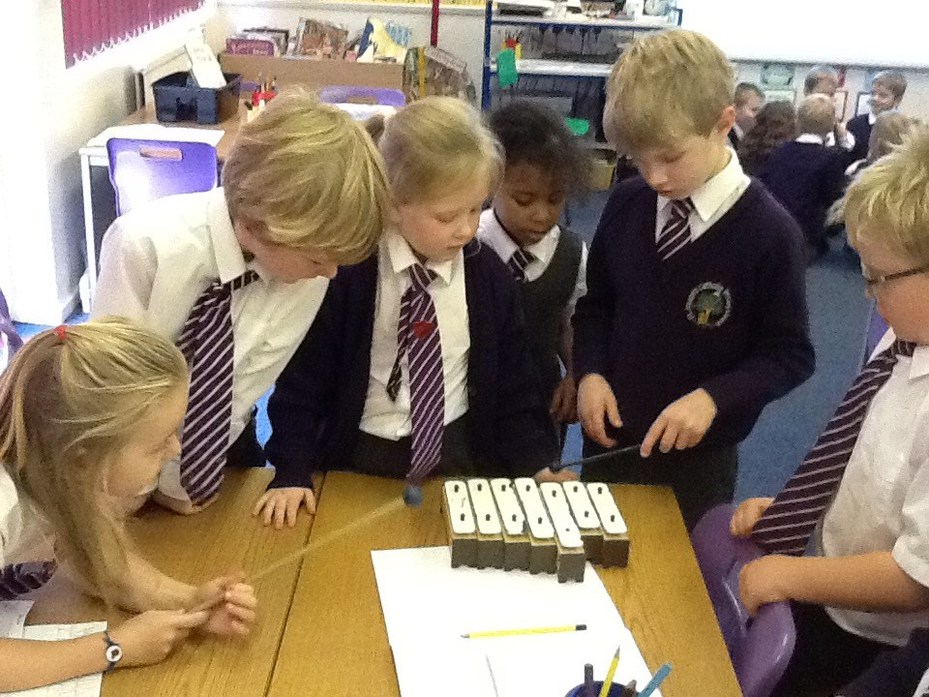 Which chime bar do you think makes the lowest pitch?
Materials
In Science Y2 have began our topic on materials. We looked around the classroom for different types of materials, including paper, metal, plastic, fabric and glass. We then sorted them into groups.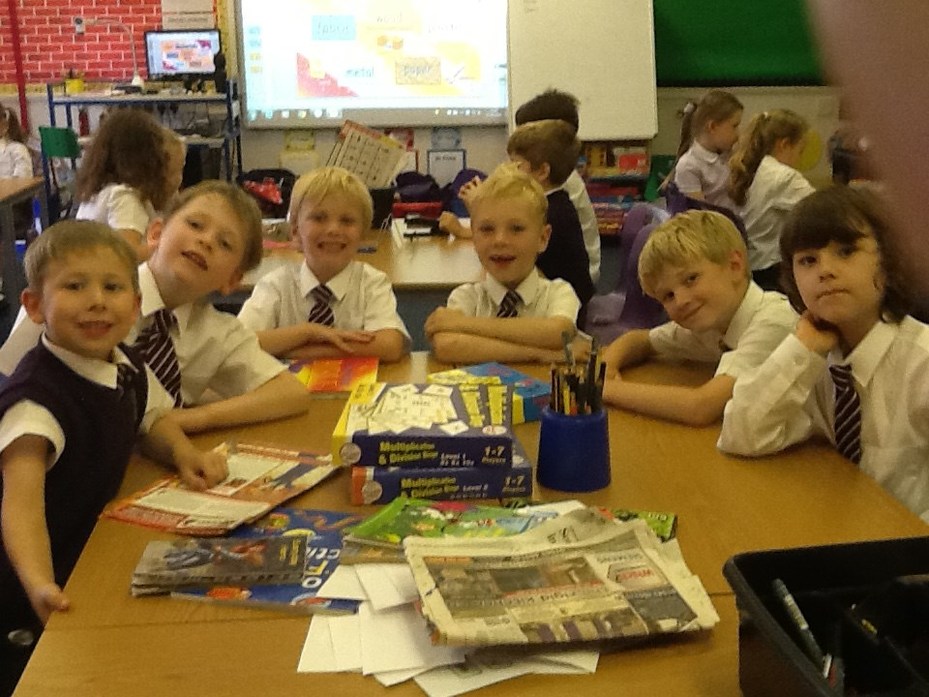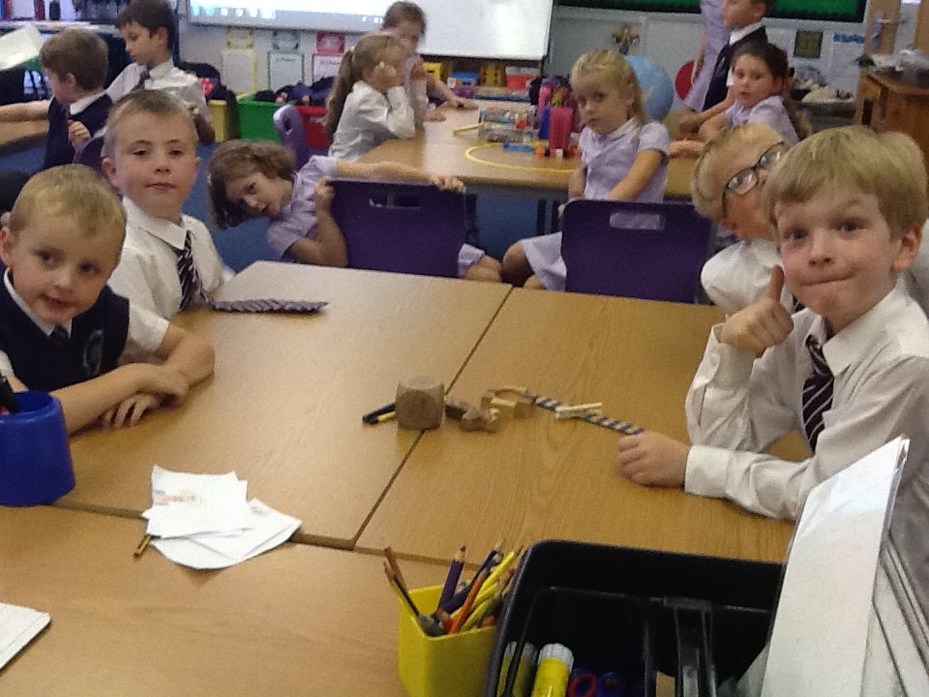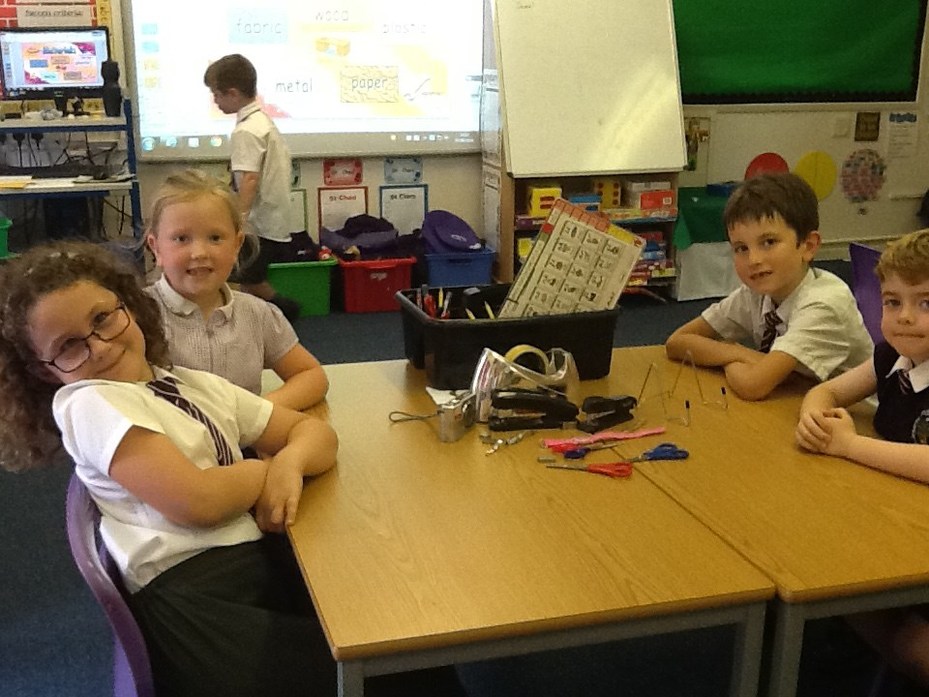 We have also looked at how fabric is made and where is comes from. Like cotton from a cotton plant and wool from a sheep.
Look at our paper weaving!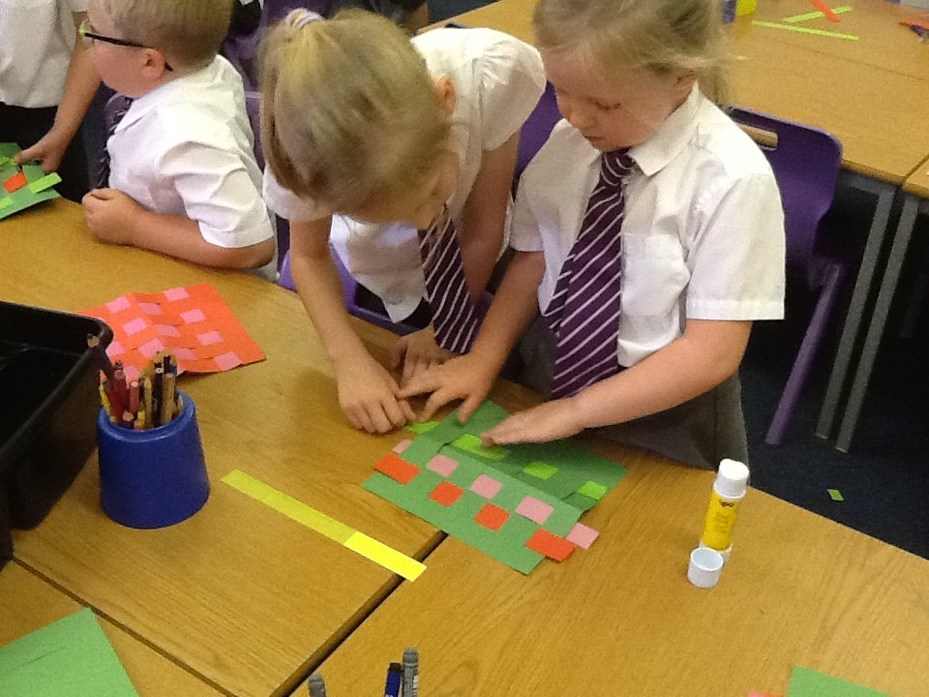 After looking at different materials we planned and carried out an experiment to see which materials are waterproof. We wrapped a paper towel in different materials then poured water over them.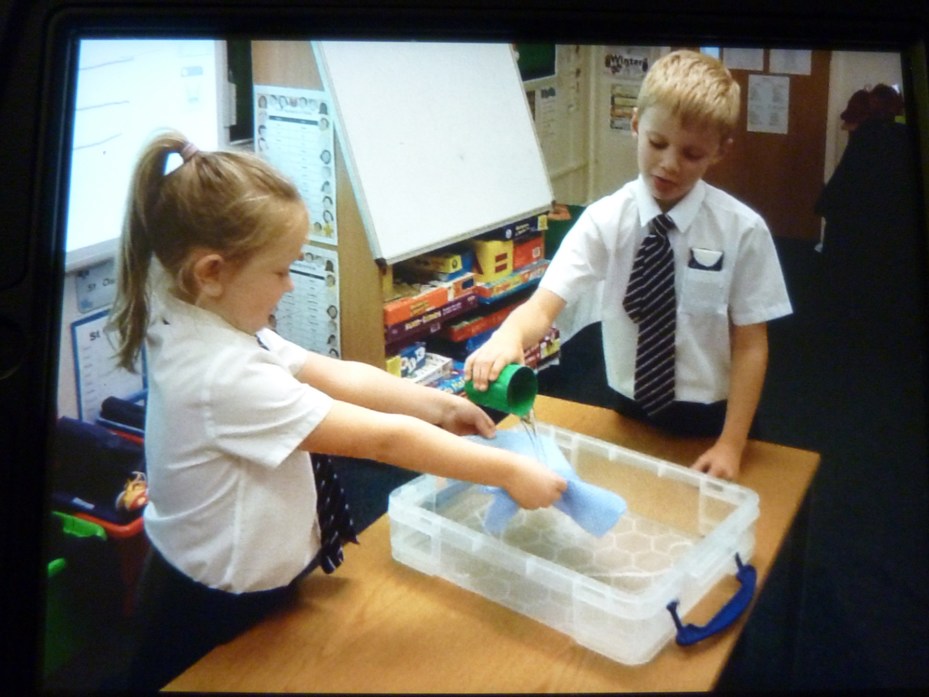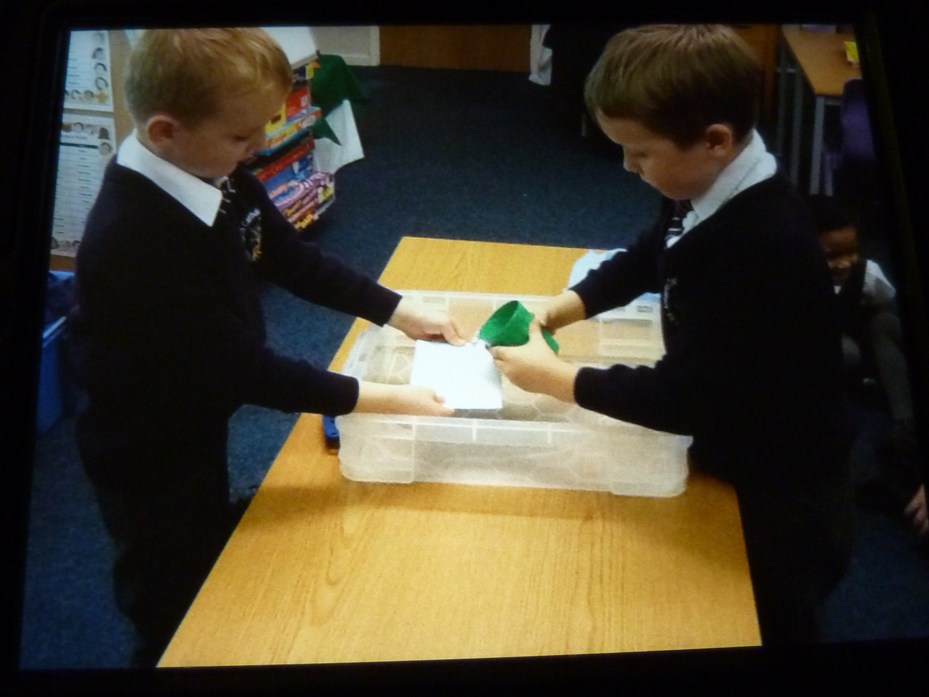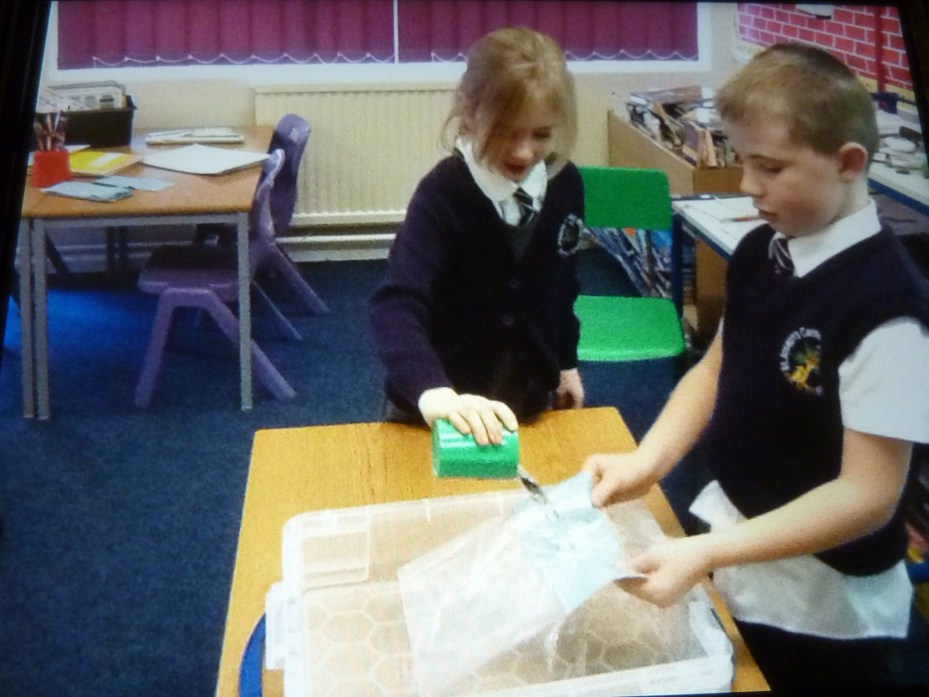 English
Roald Dahl
This term we celebrated Roald Dahl's 100th birthday and we loved reading 'The Minpins.' We created our own Minpin forest and wrote descriptions about their homes.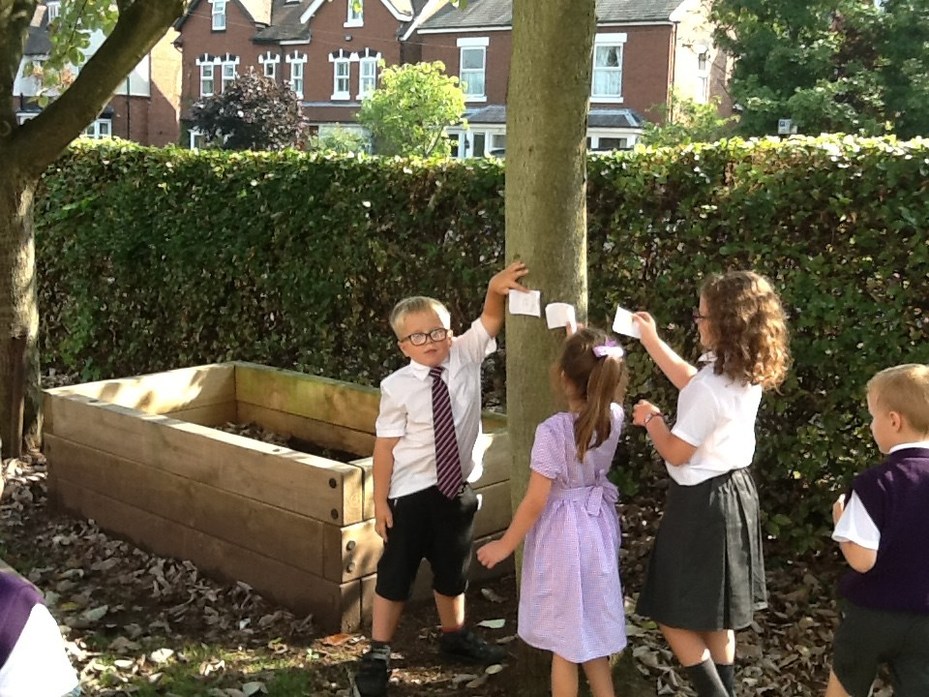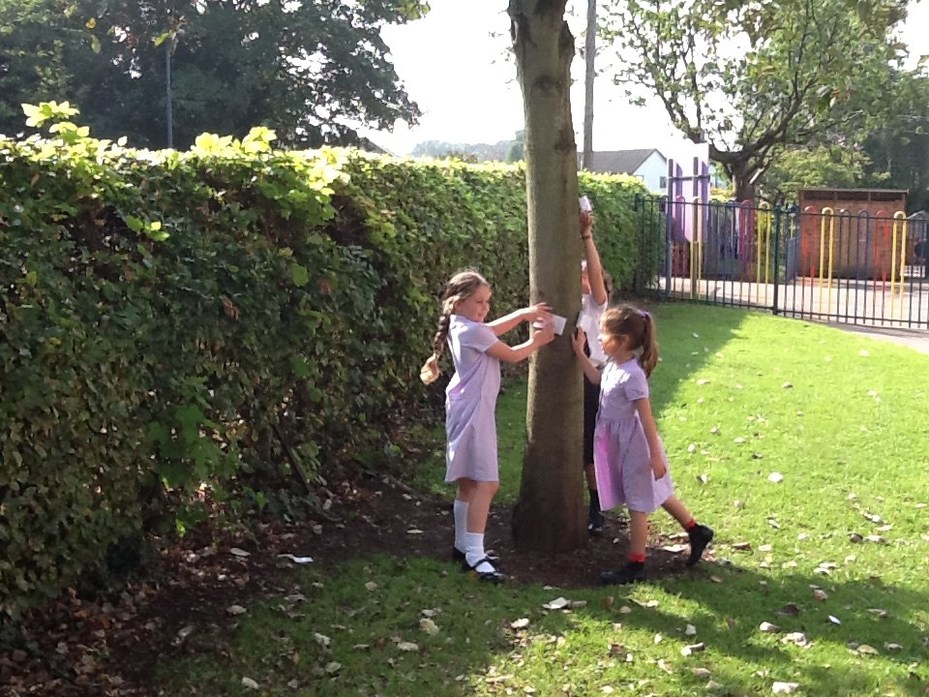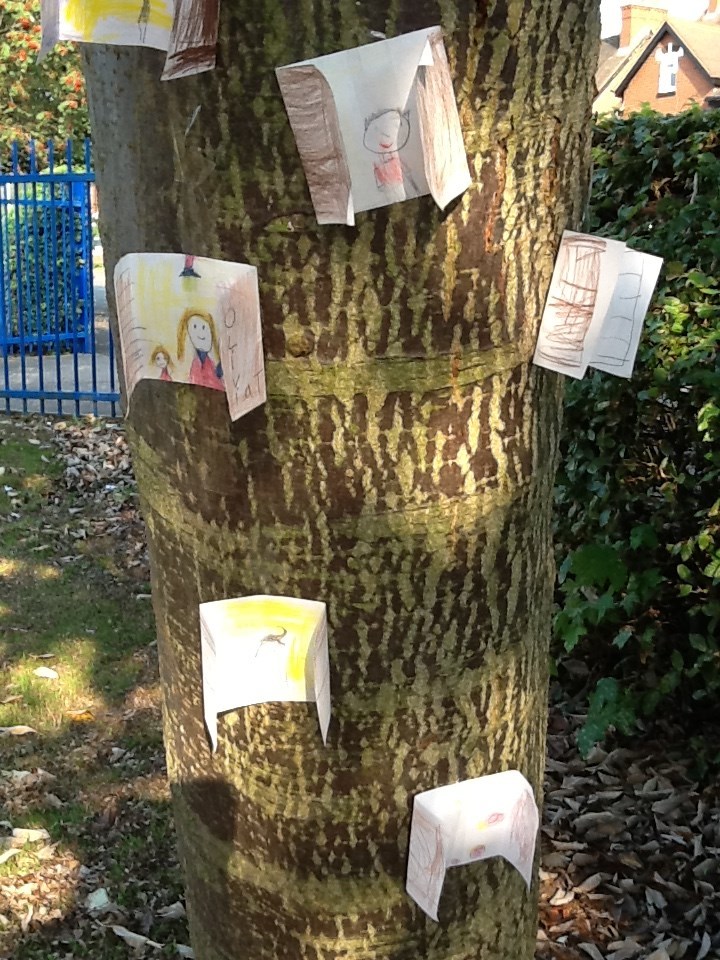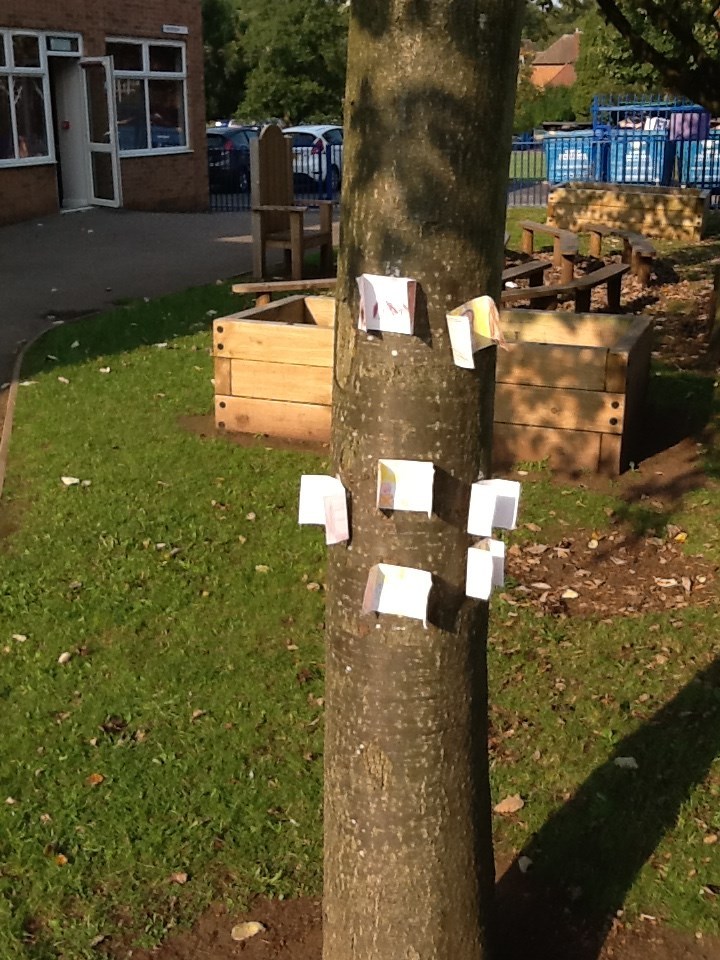 RE
Noah's Ark
In RE we are learning about stories from the Old Testament. We have read the story of Noah's Ark and created our own rainbows.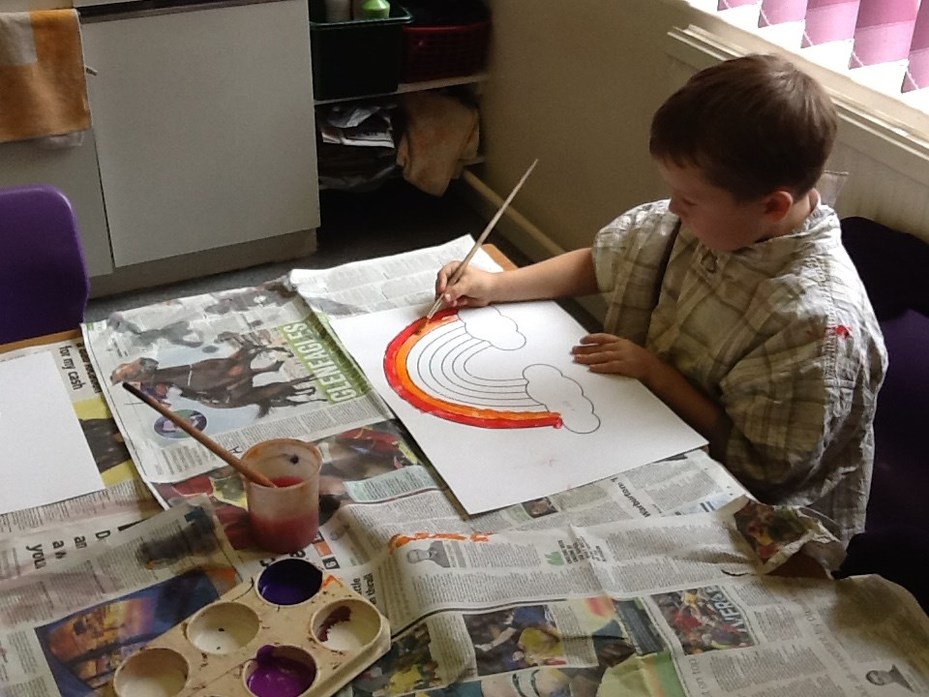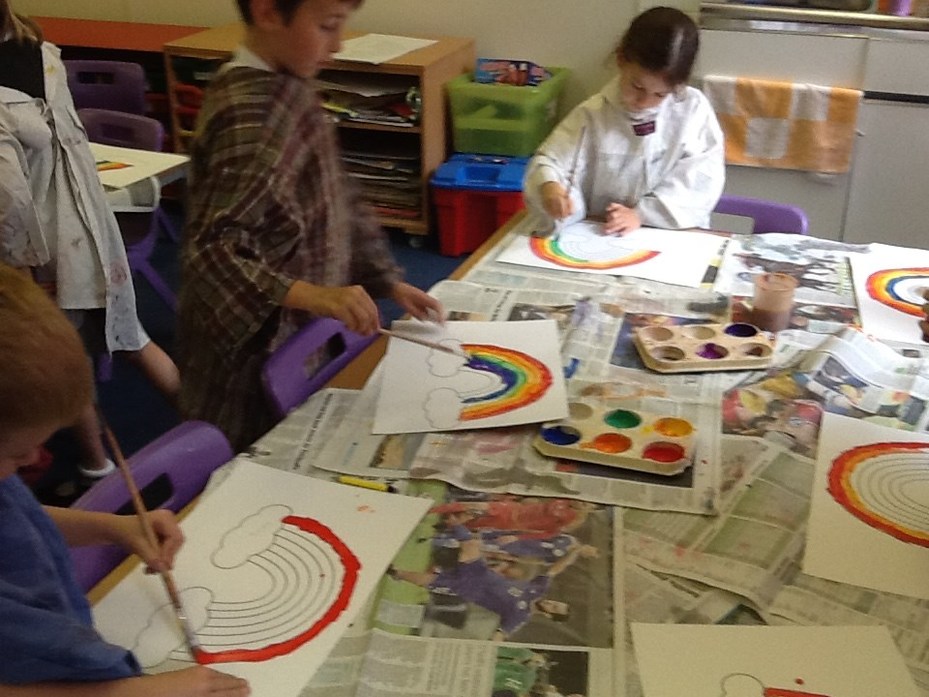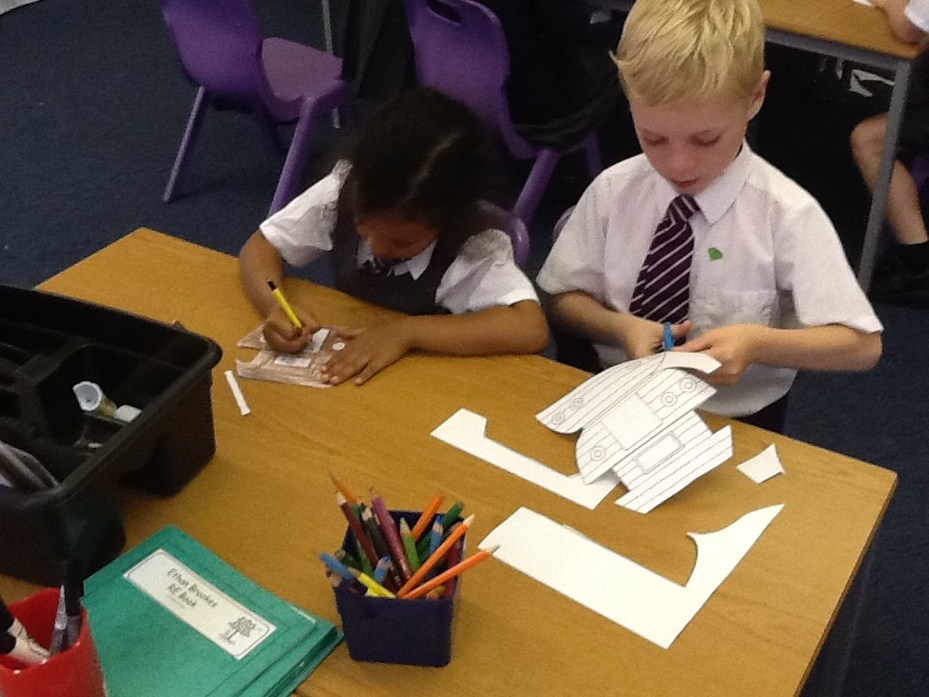 Our class assembly was then about Noah's Ark and the colours of the rainbow. The rainbow was a sign of God's promise not to flood the Earth again.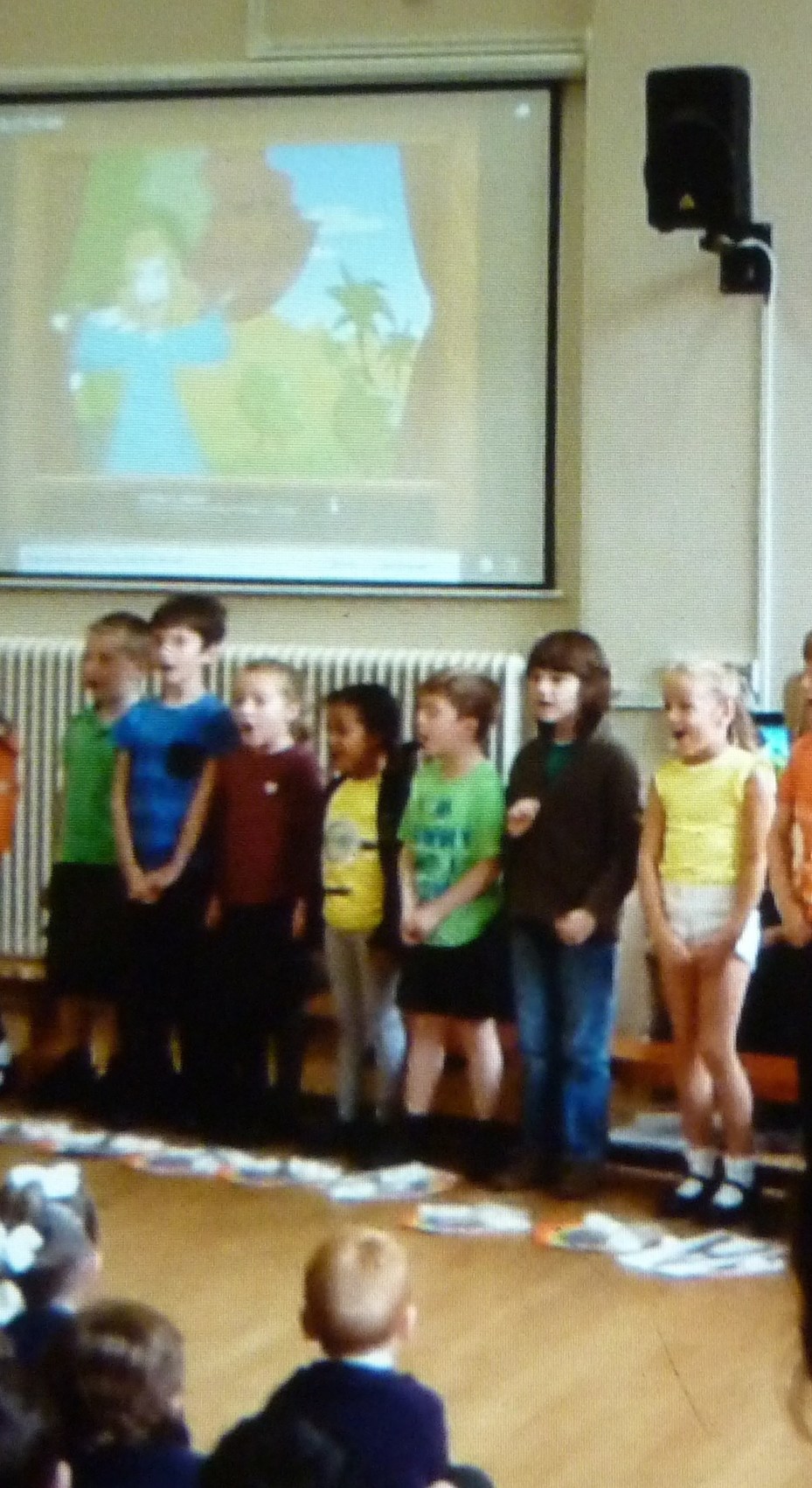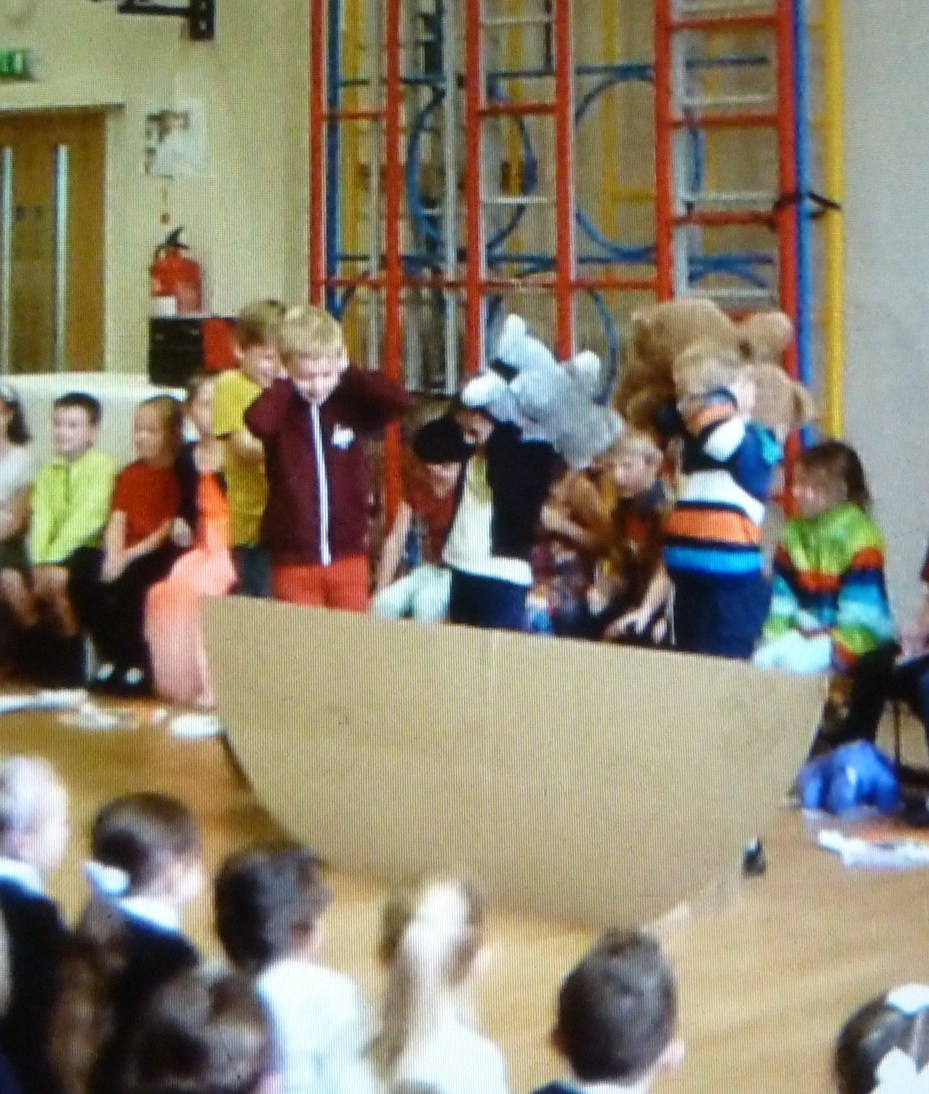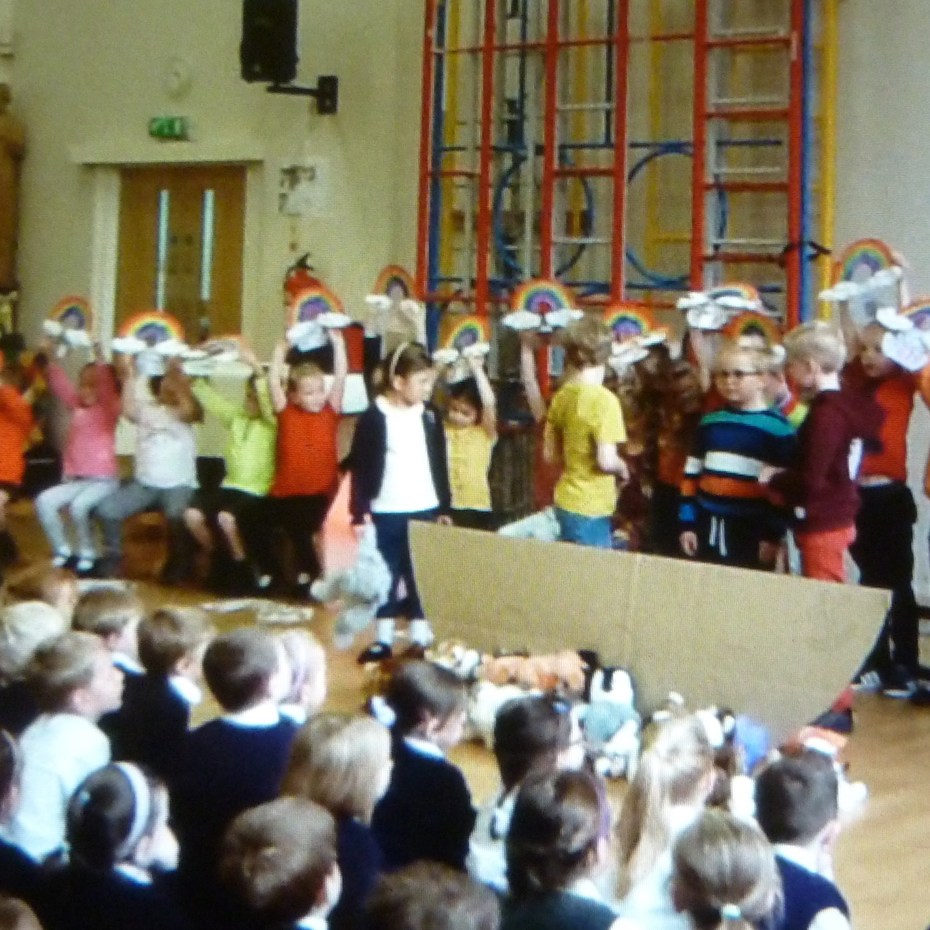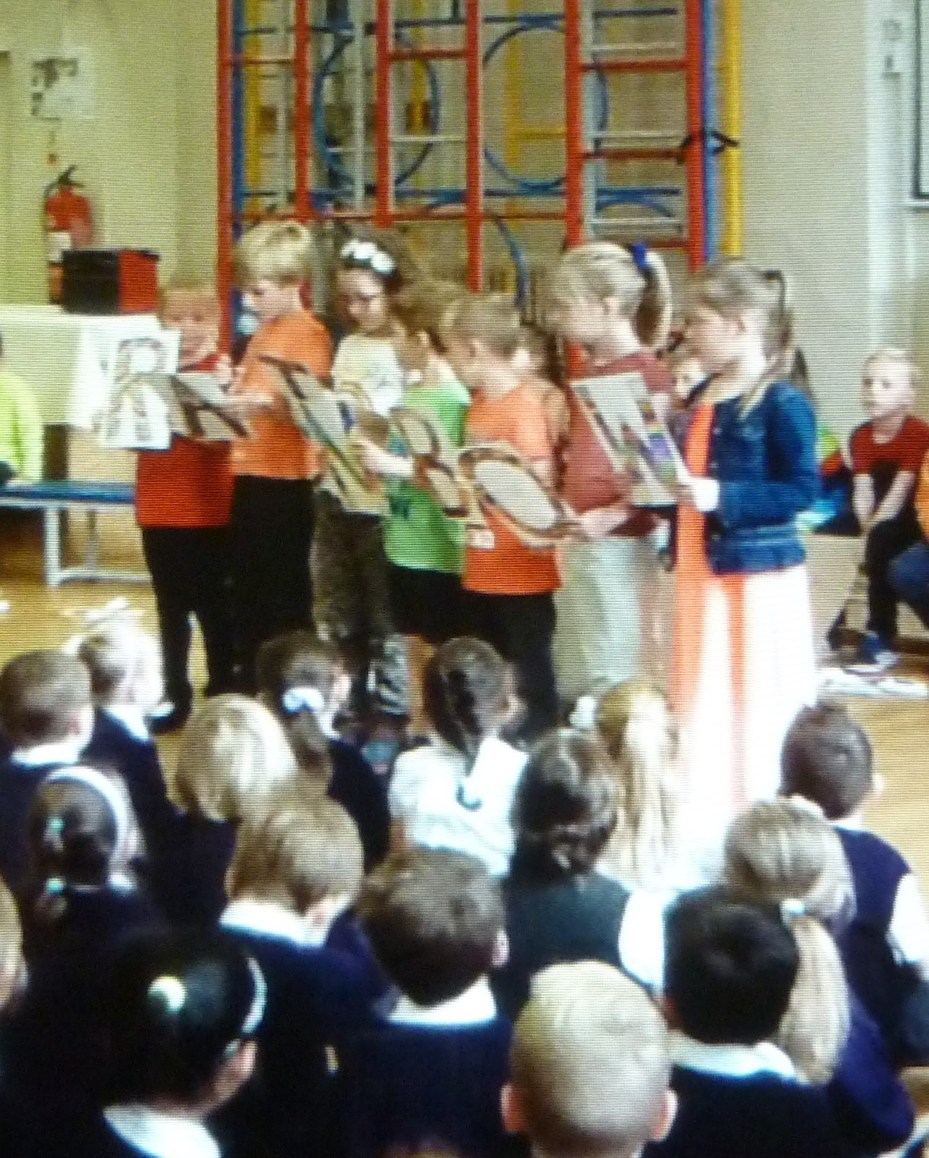 Topic
During our Topic weeks Y2 are learning about the history of Lichfield and the Victorians.
Victorians
Y2 have learnt about Victorian buildings around Lichfield and significant people, including Florence Nightingale. Y2 dressed up as Victorian school children for the day and took part in Victorian lessons, including the 3R's (Reading, Writing and Arithmetic).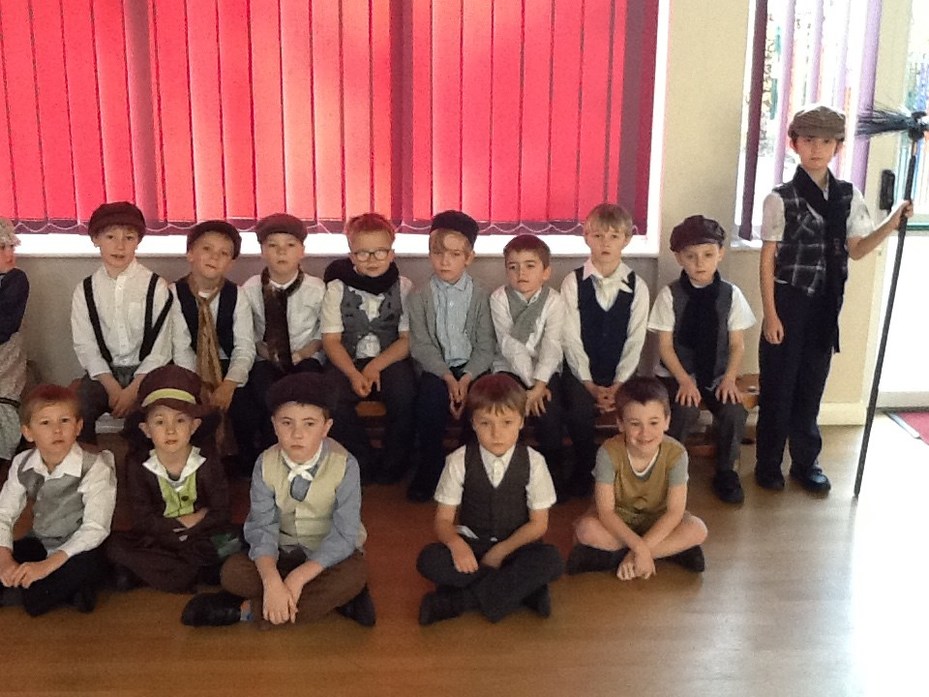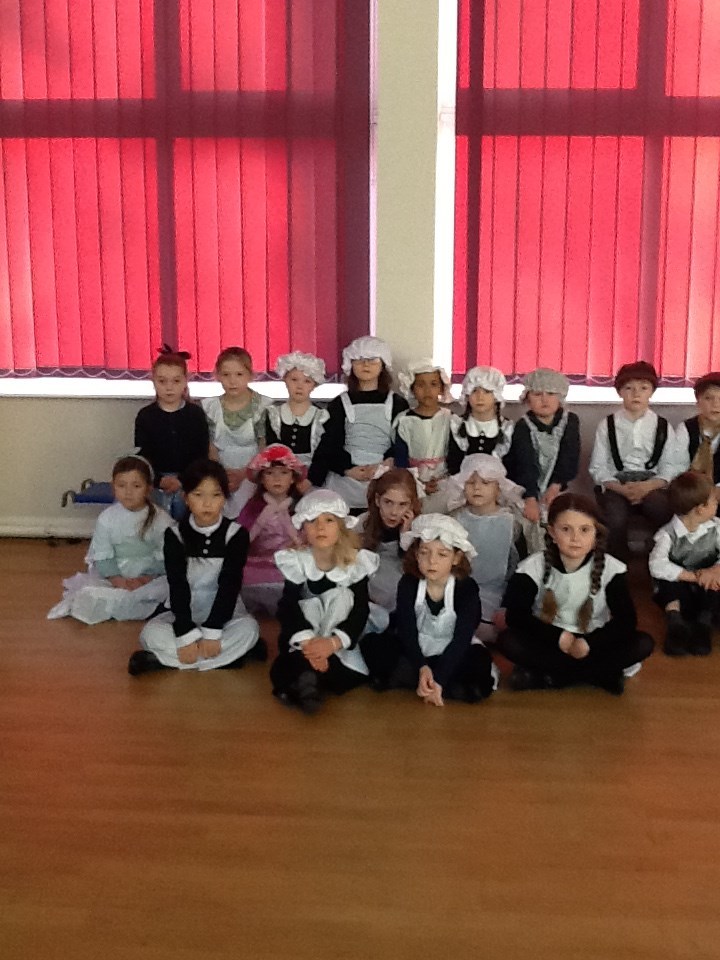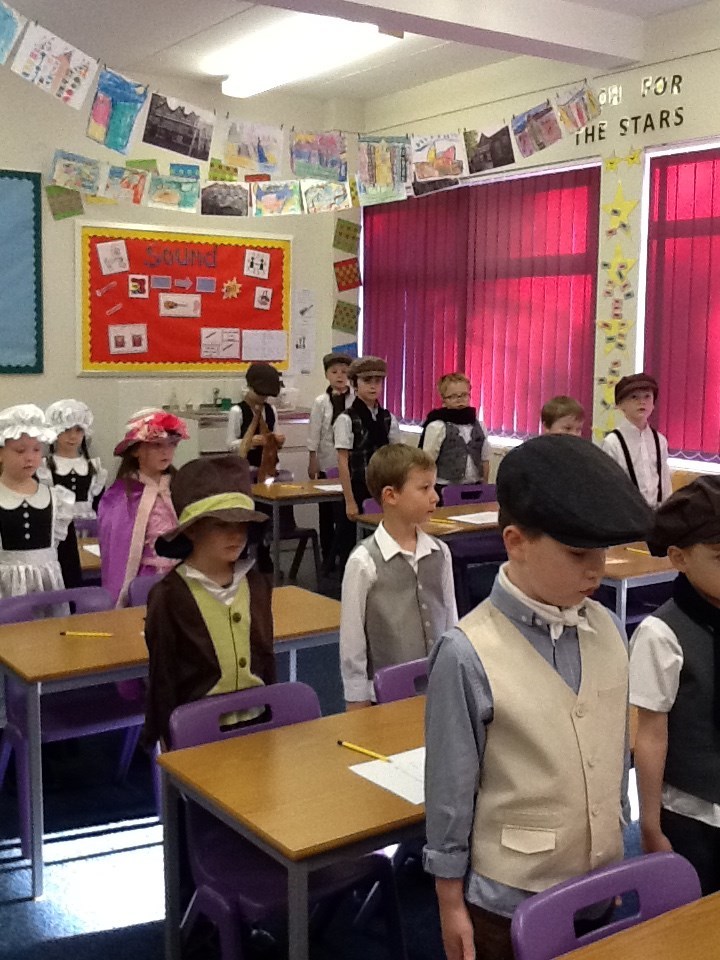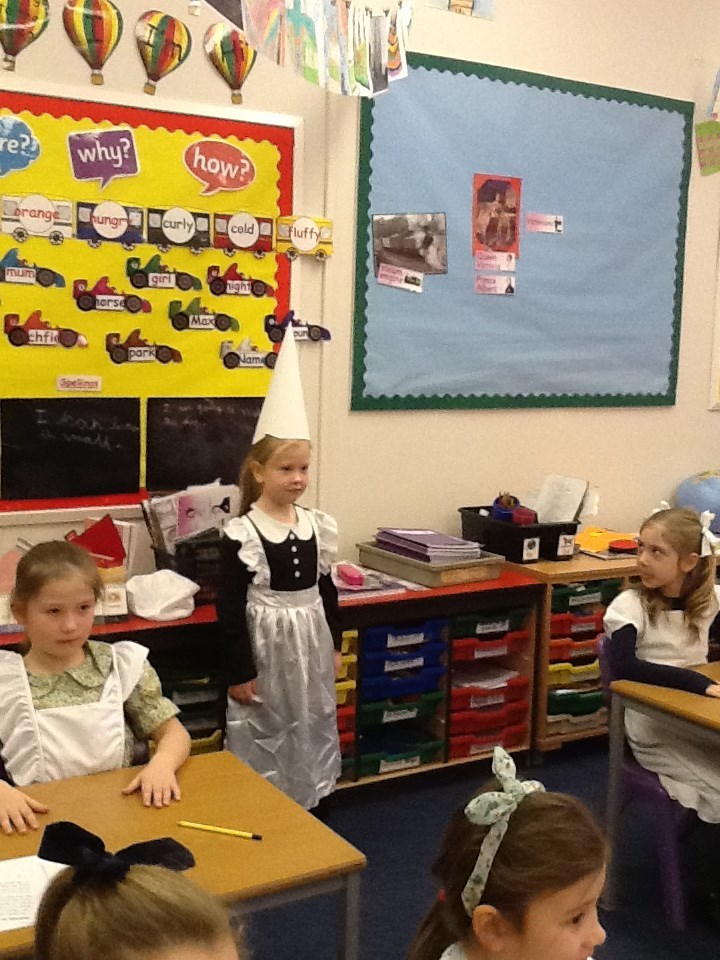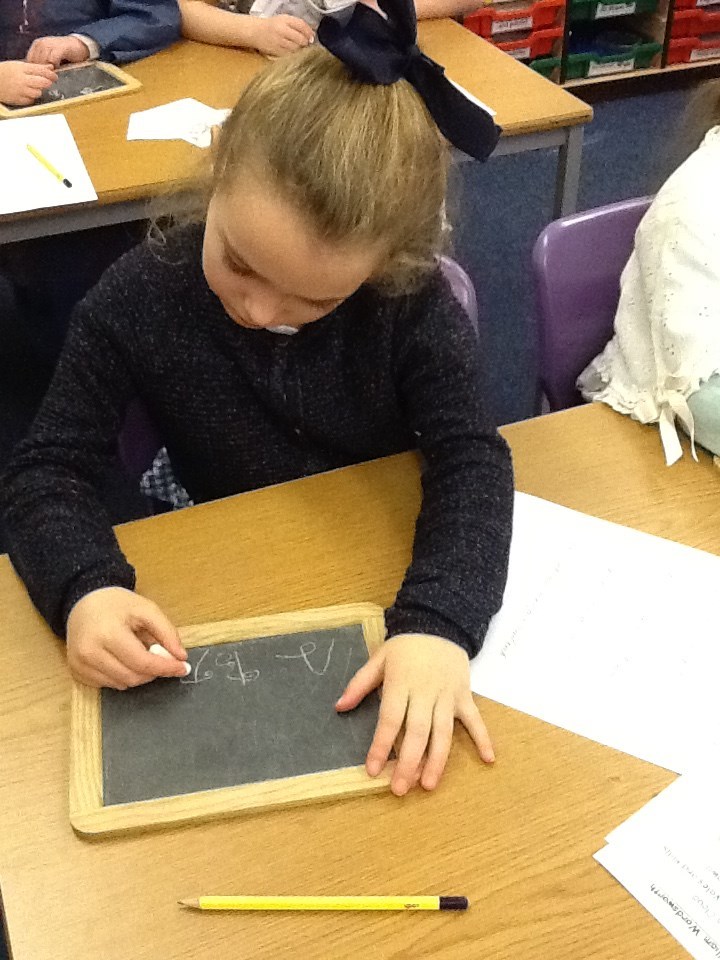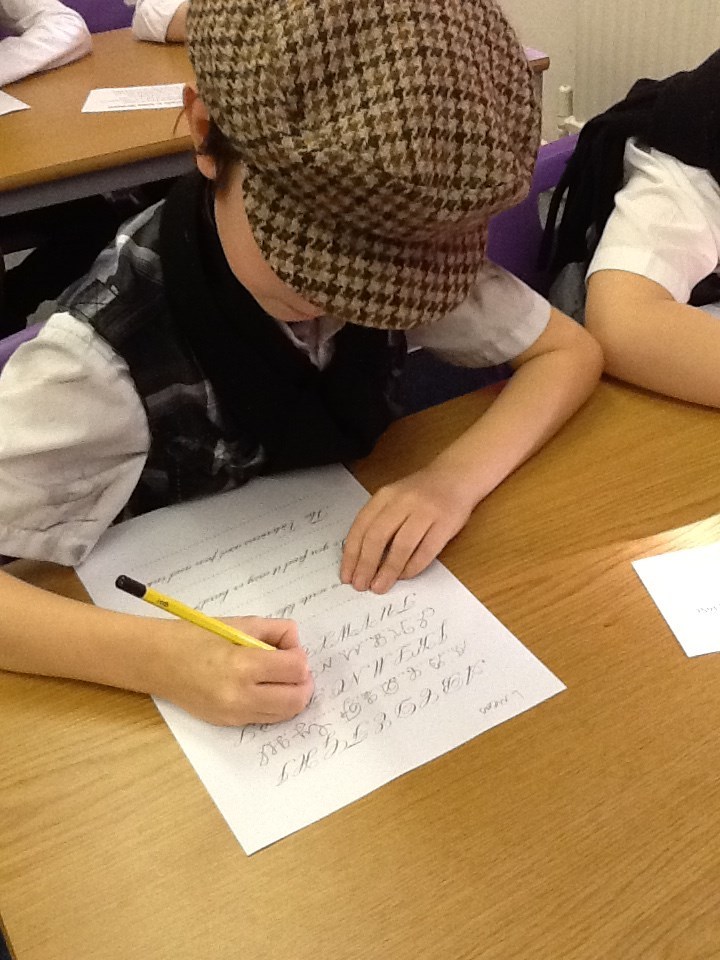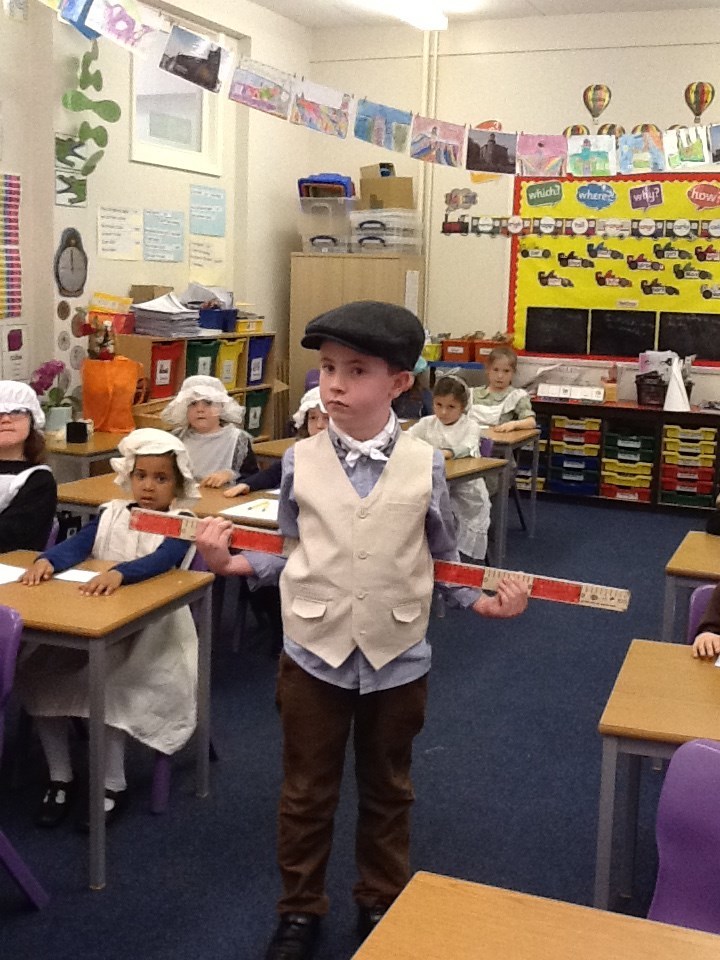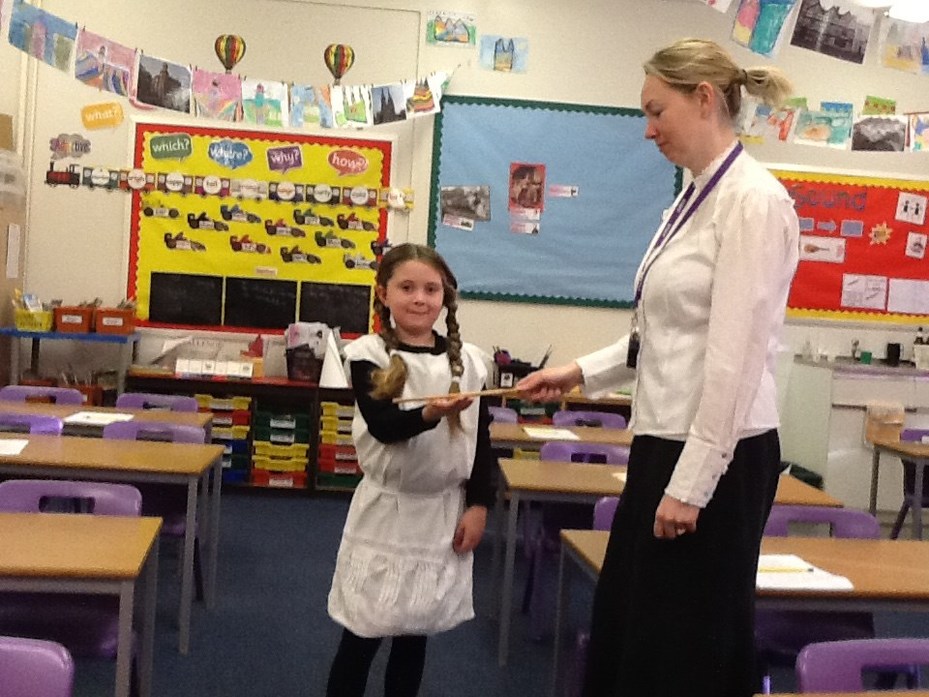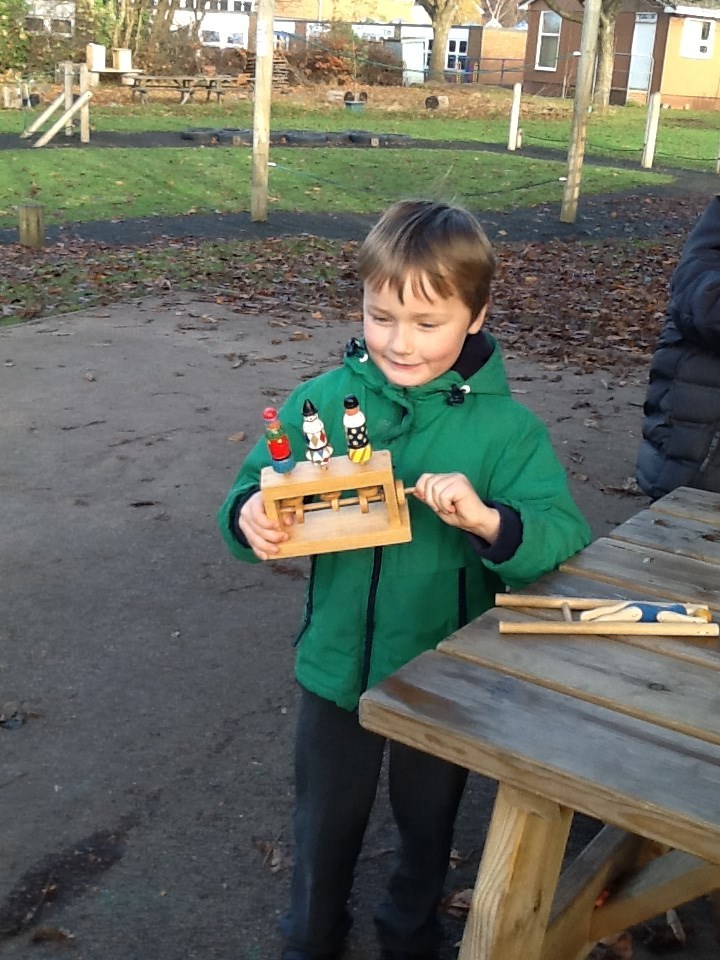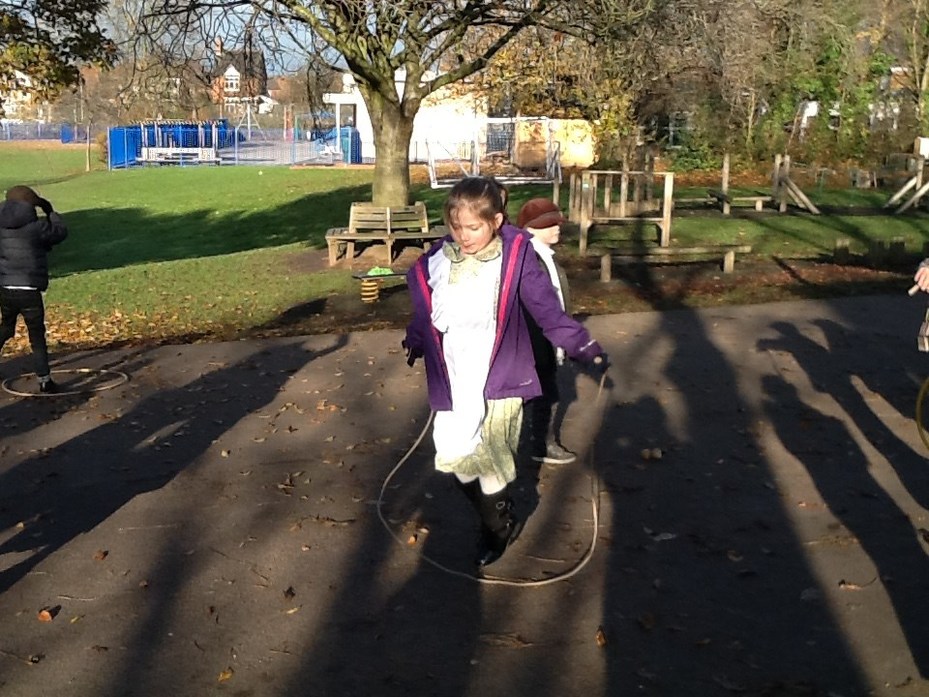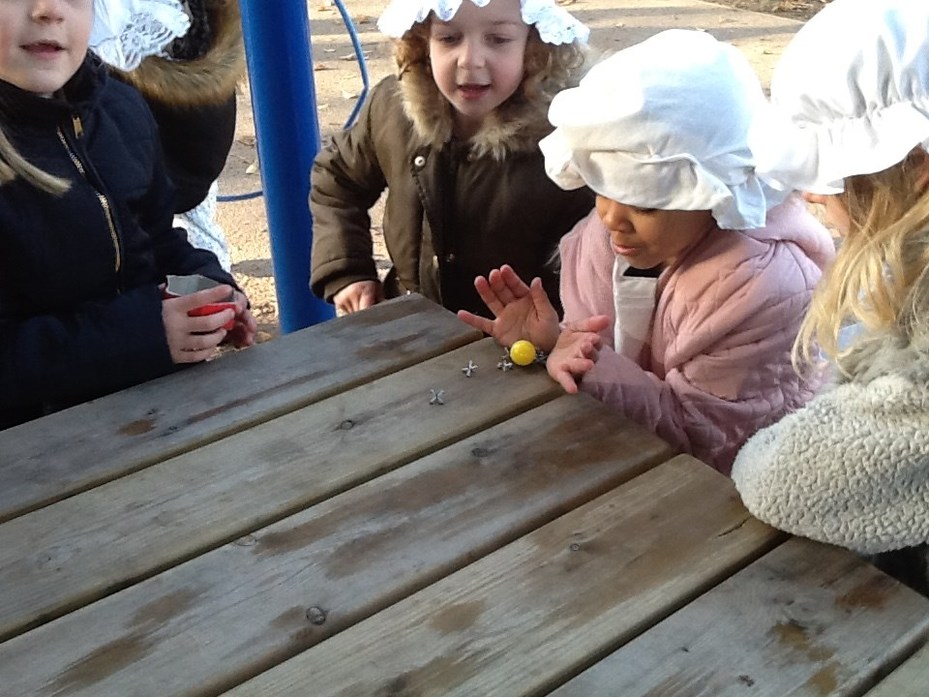 Children also created their own still life pictures during their Victorian art lesson.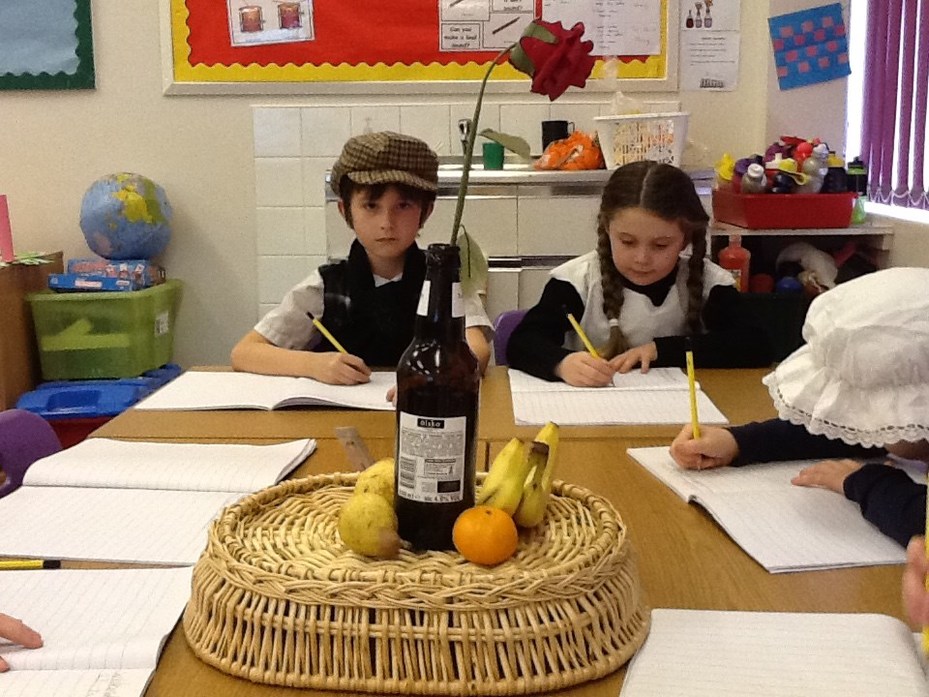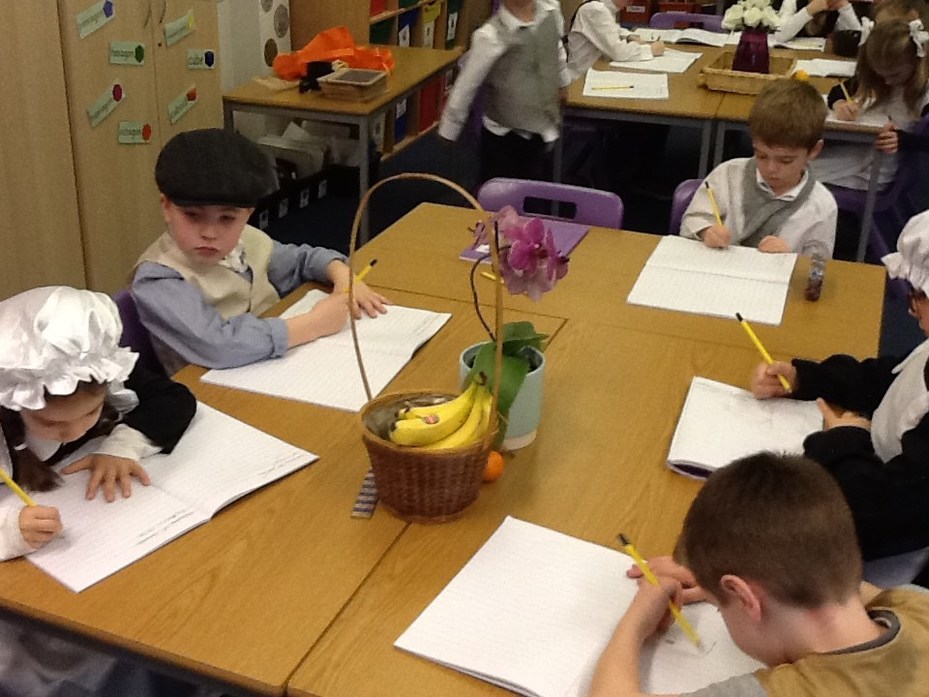 Lovely Lichfield
How has Lichfield changed? What is special about our City? We went to explore Lichfield and learn about some of the buildings. Can you spot the Cathedral or Dr Johnson's birthplace?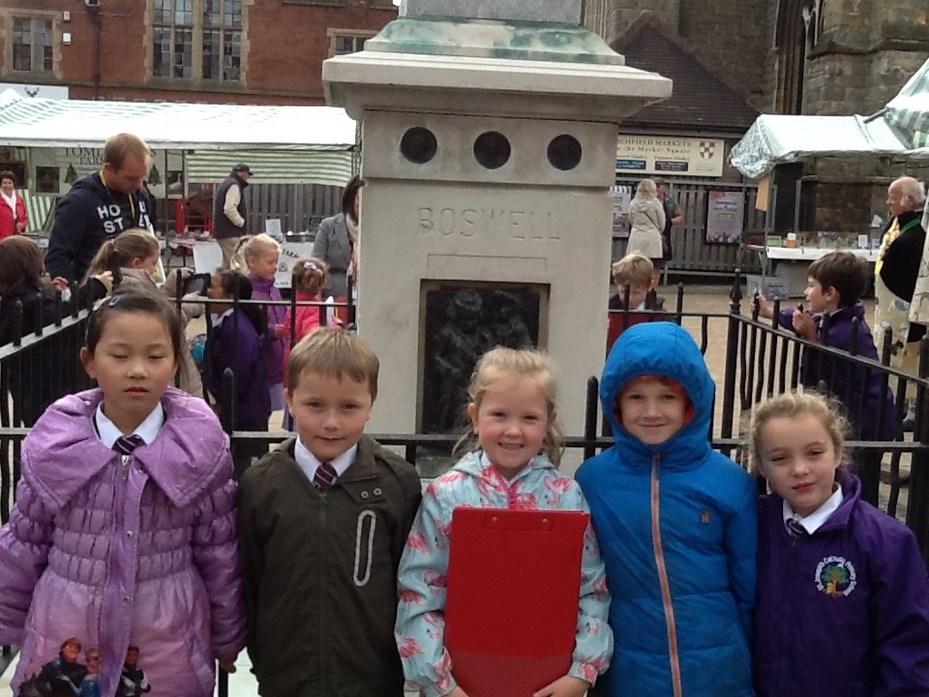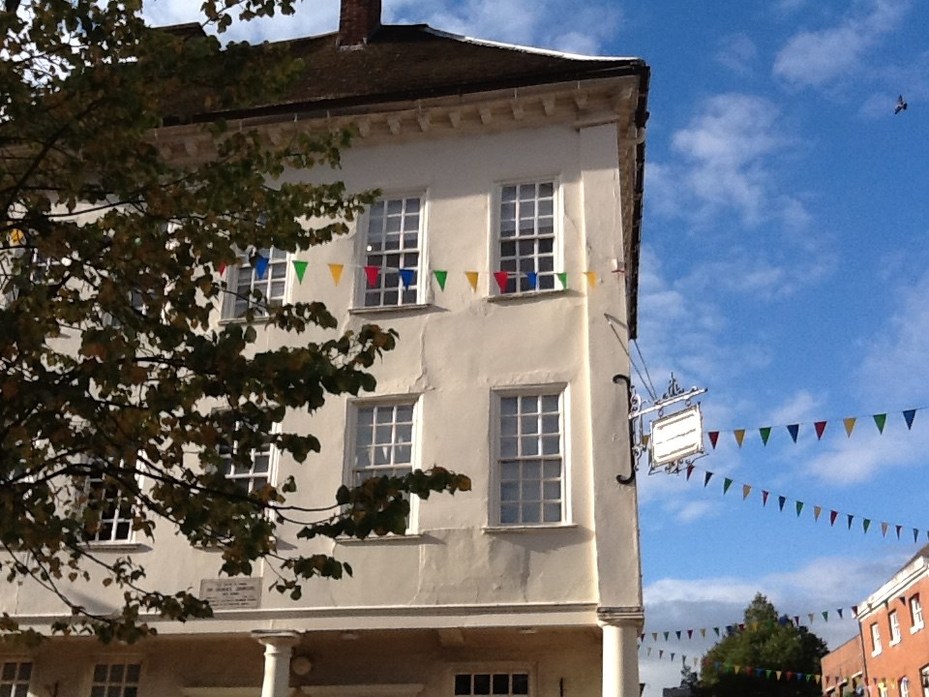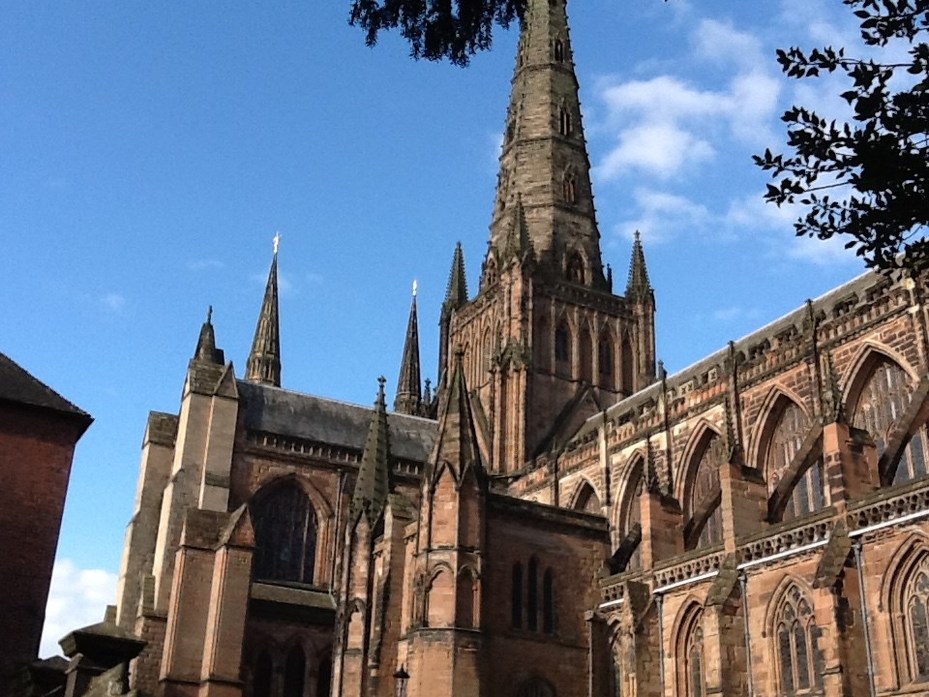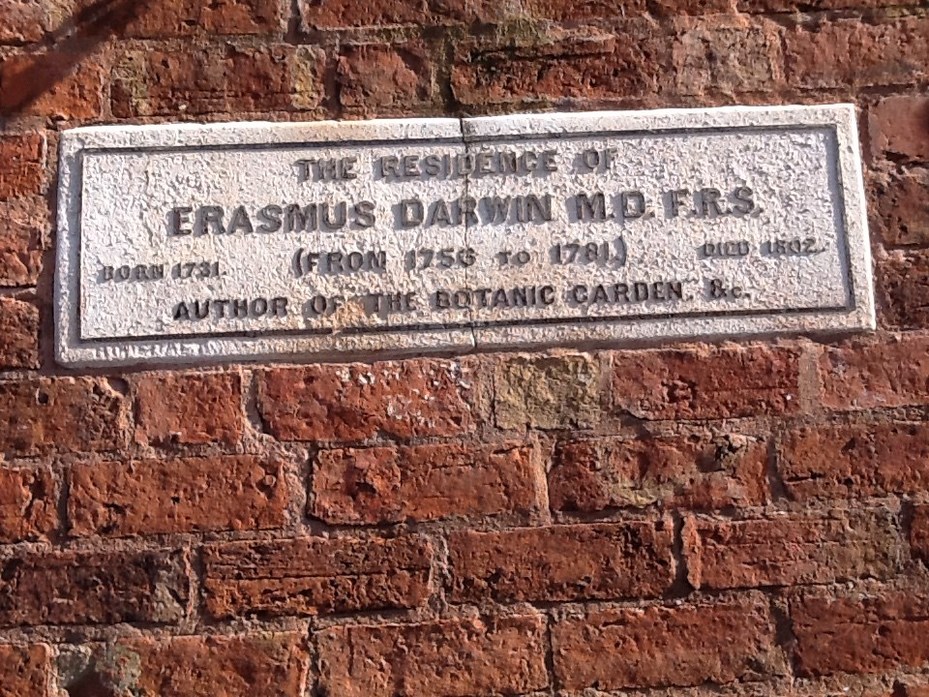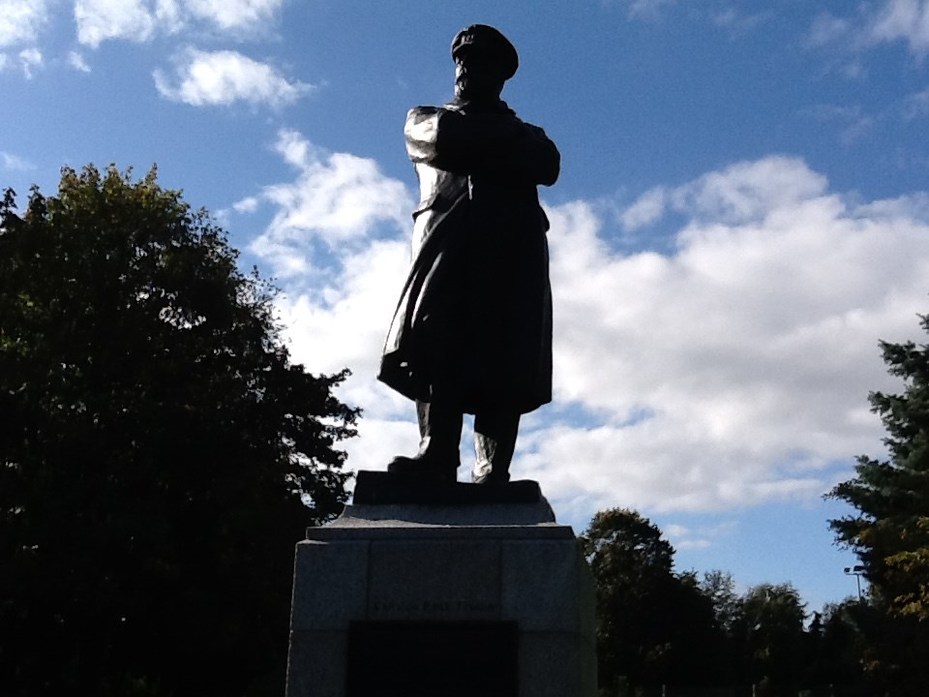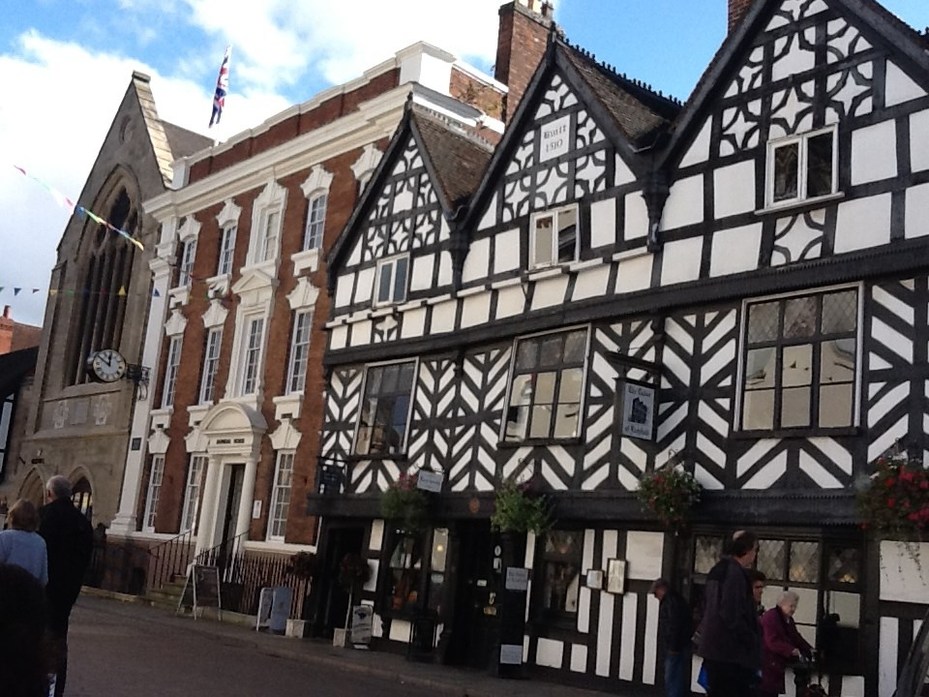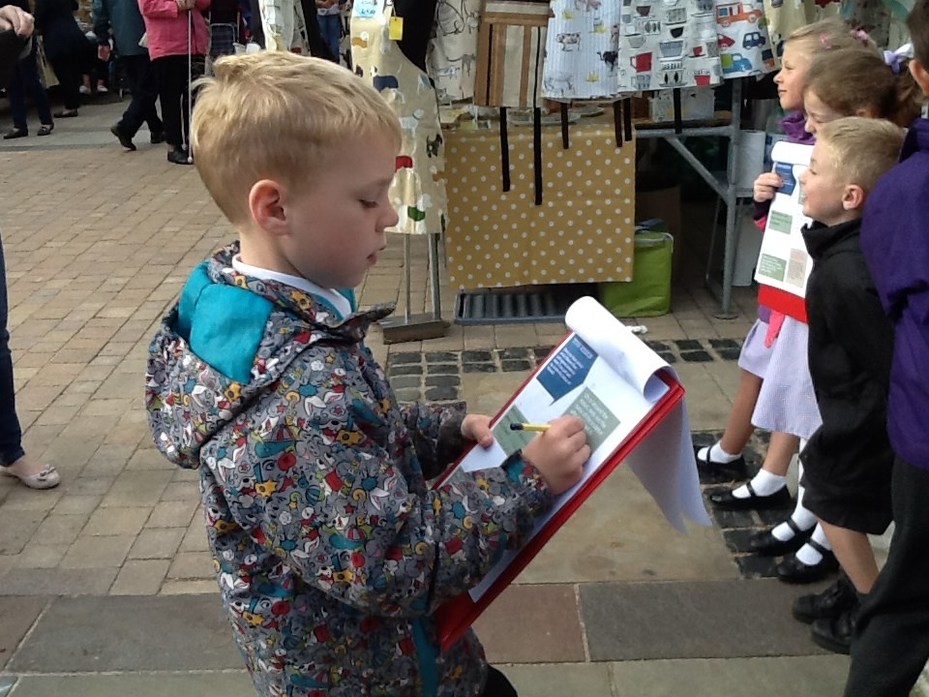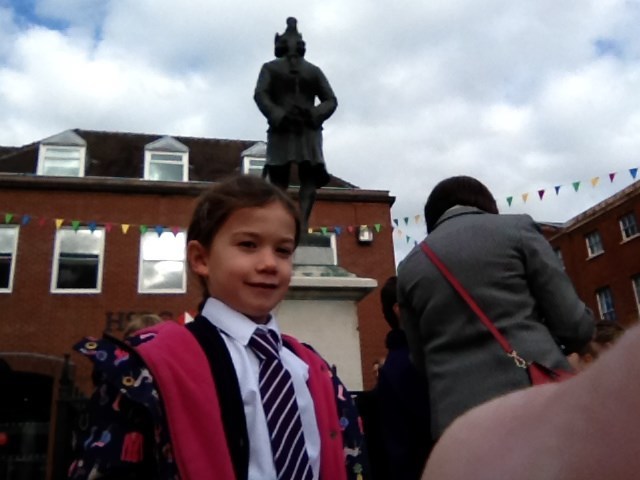 After our trip we created maps showing our route. Look at our lovely artwork in the style of Hundertwasser.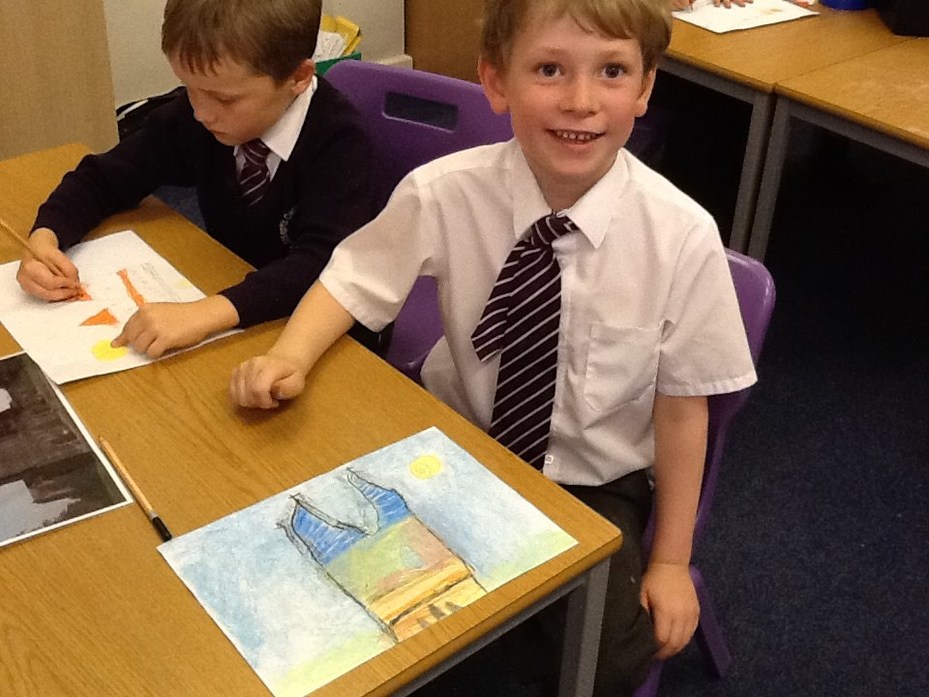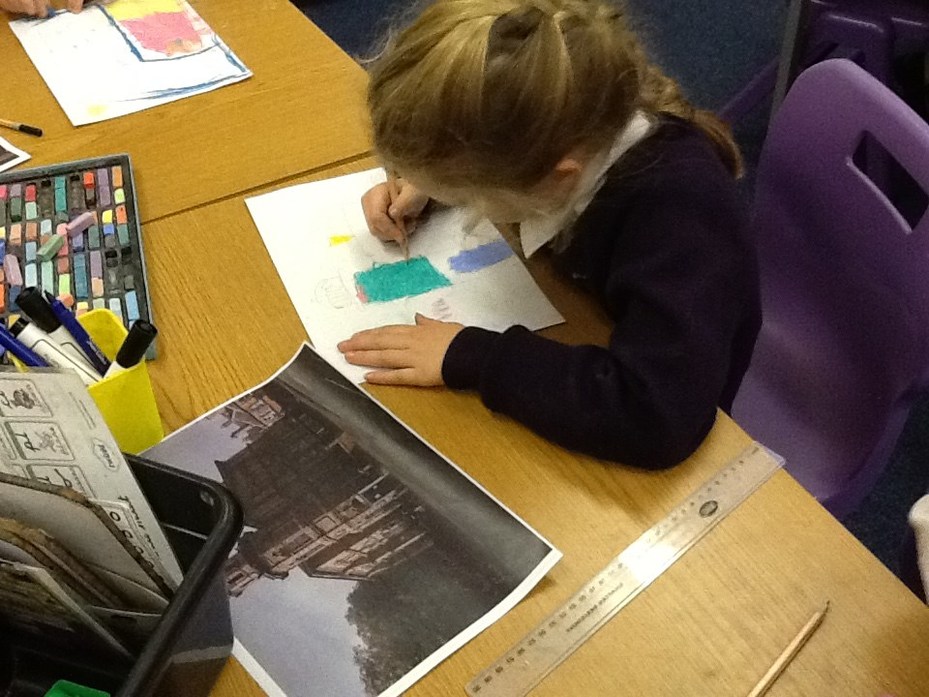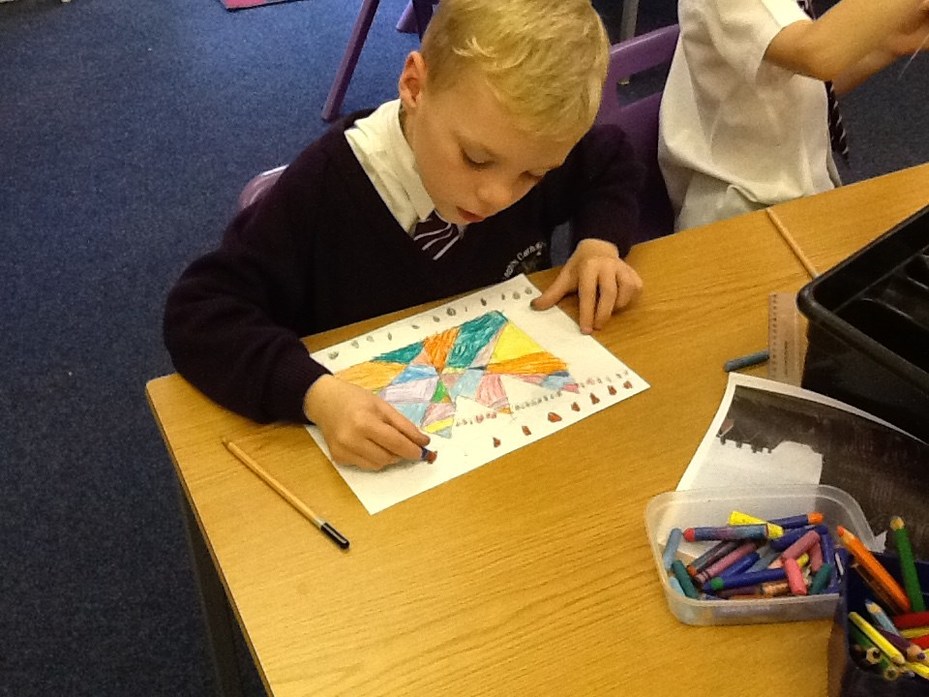 The Cathedral
The Old Library The Garrick
PE
During gymnastics we worked individually and in pairs to create sequences. We used different body shapes and balances in our performances.