Year 1
Homework – Friday 7th July to be returned on Tuesday 18th July
English
Design a poster to help Reception children remember how to stay safe in the summer holidays. We have looked at some examples on line.
You can remind them how to stay safe in the sun, when crossing the road, at the beach or on the internet.
Please use a separate sheet of A4 paper and make the pictures and words large and clear. You can use a computer to make your poster if you wish.
Reading- remember to read at least 10 minutes every night. Record your reading in your reading diary.
Maths
My Maths - looking at properties of 2D and 3D shapes.
RE
Please read and discuss this week's Wednesday Word. You could draw a picture, record a few sentences, write a prayer, etc to show your understanding of this.
Summer Term
Our assembly was about our visit to the zoo and how we should try to protect endangered animals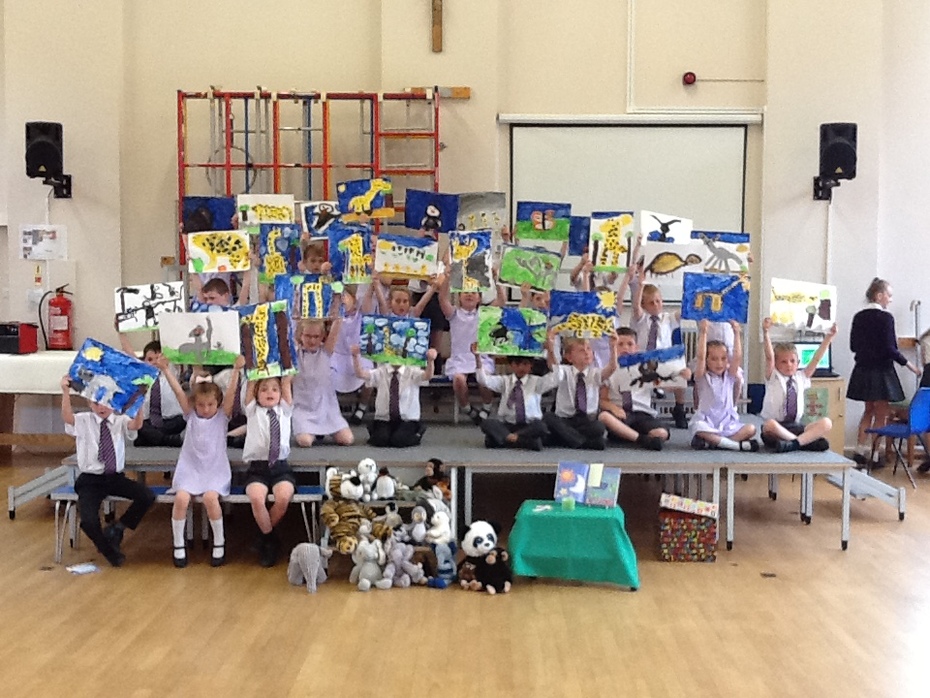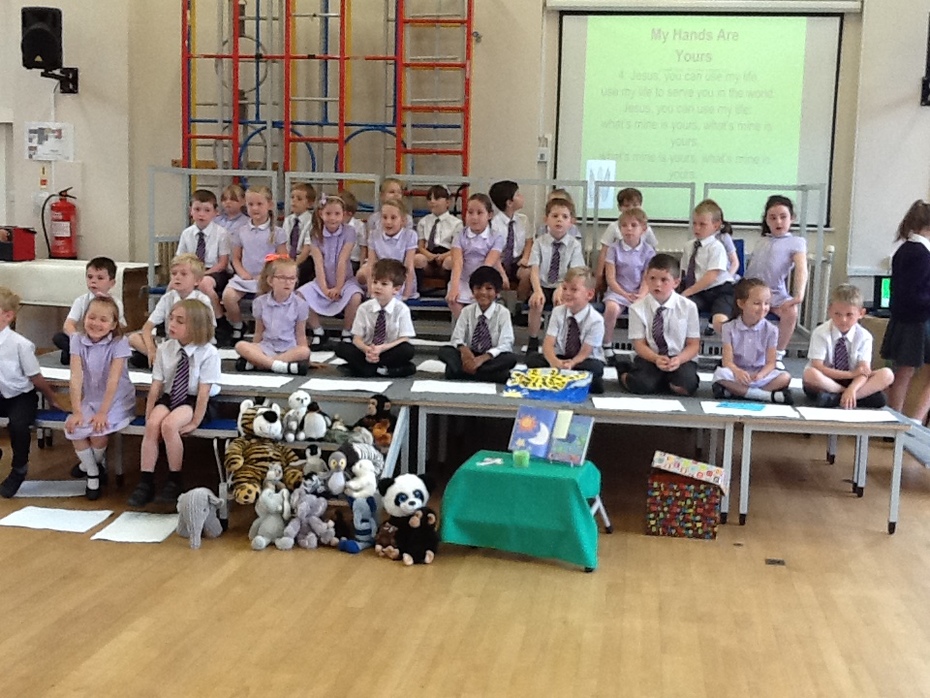 We had a great day at Twycross Zoo although Mrs Gibson isn't quite sure who were the monkeys!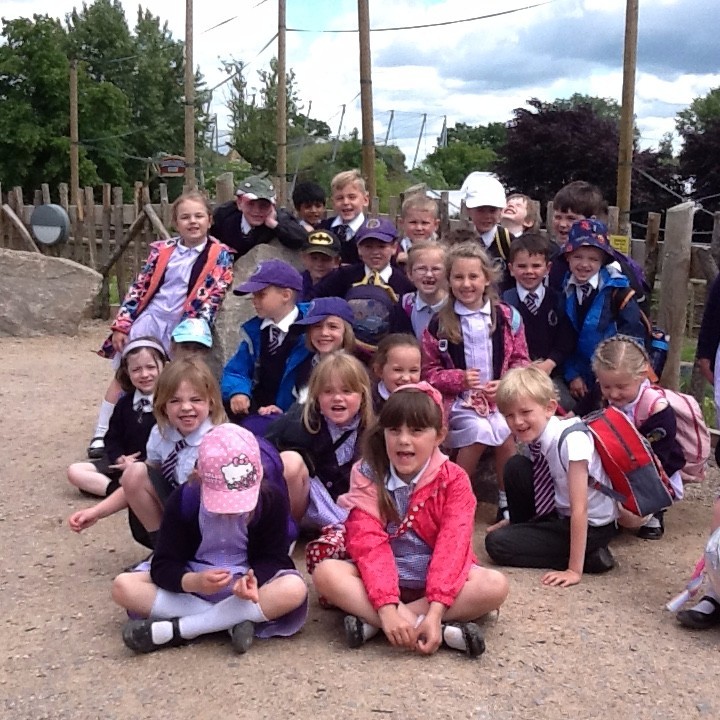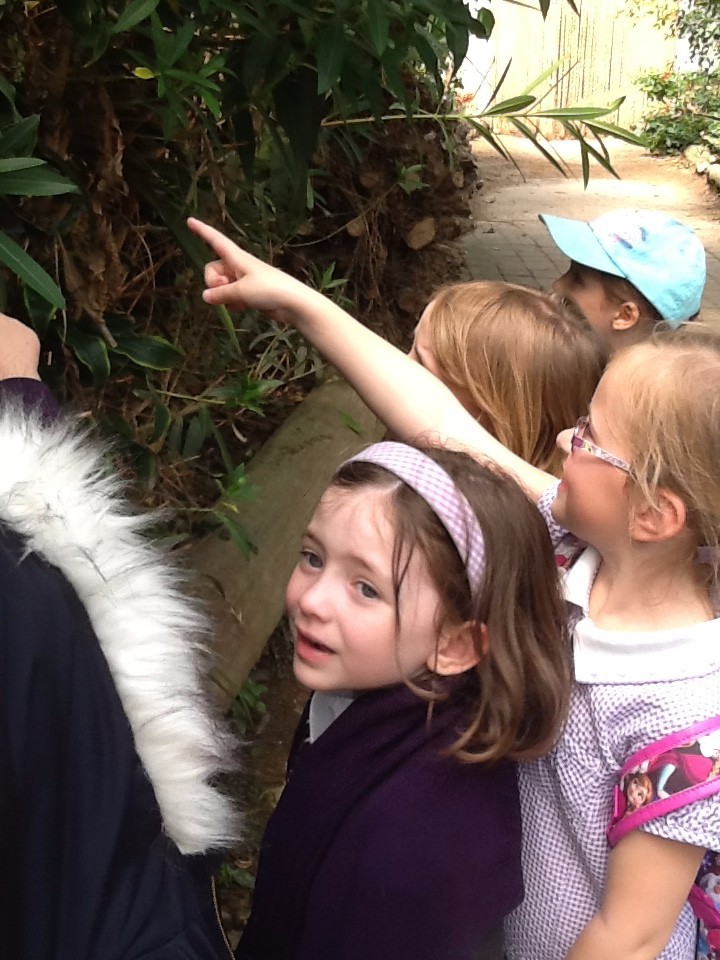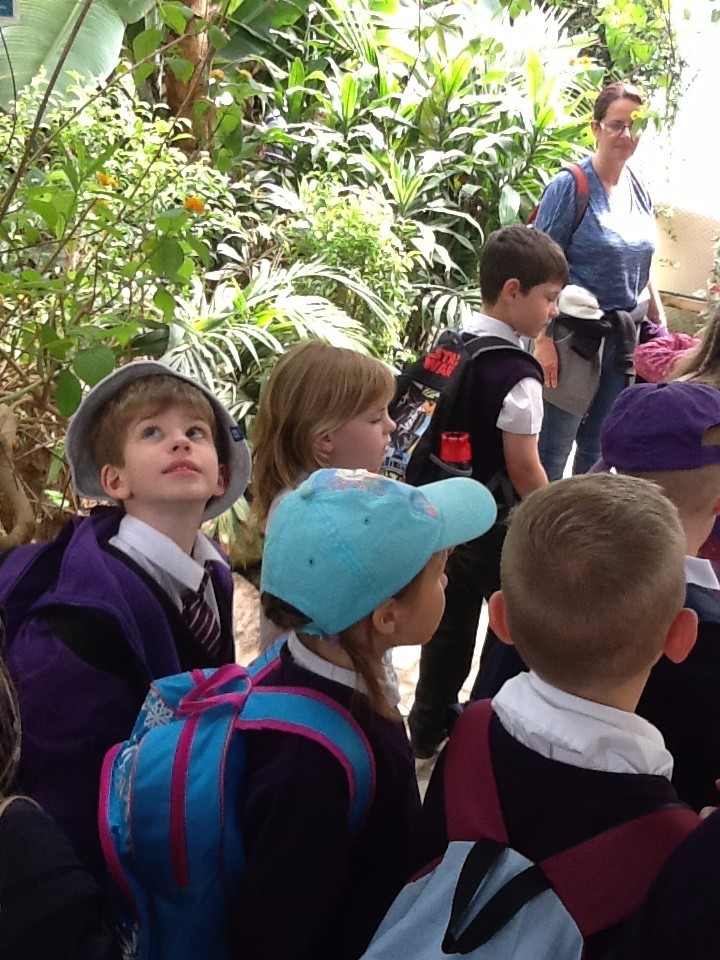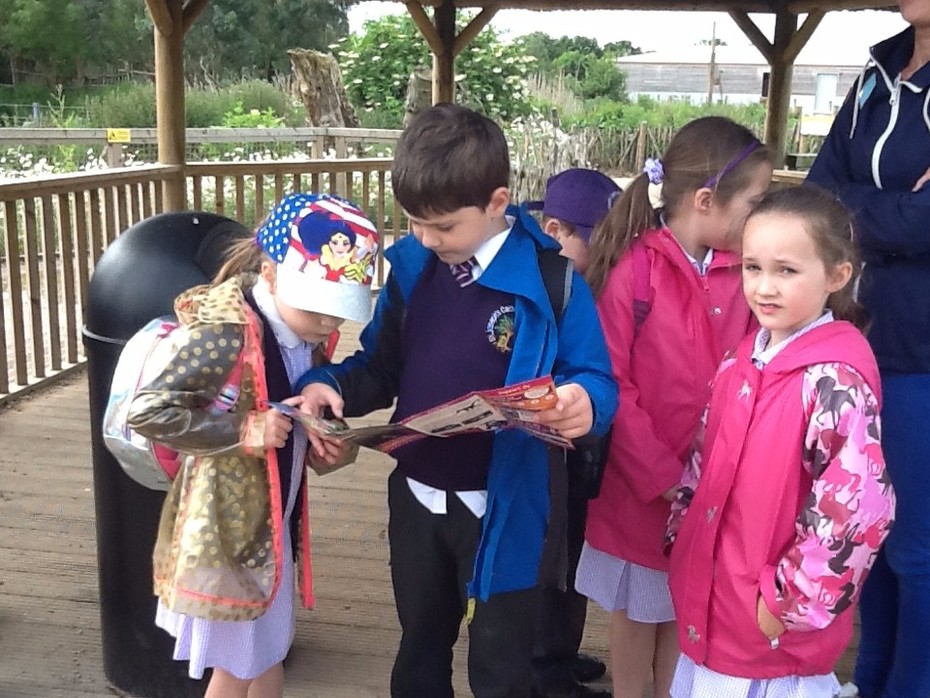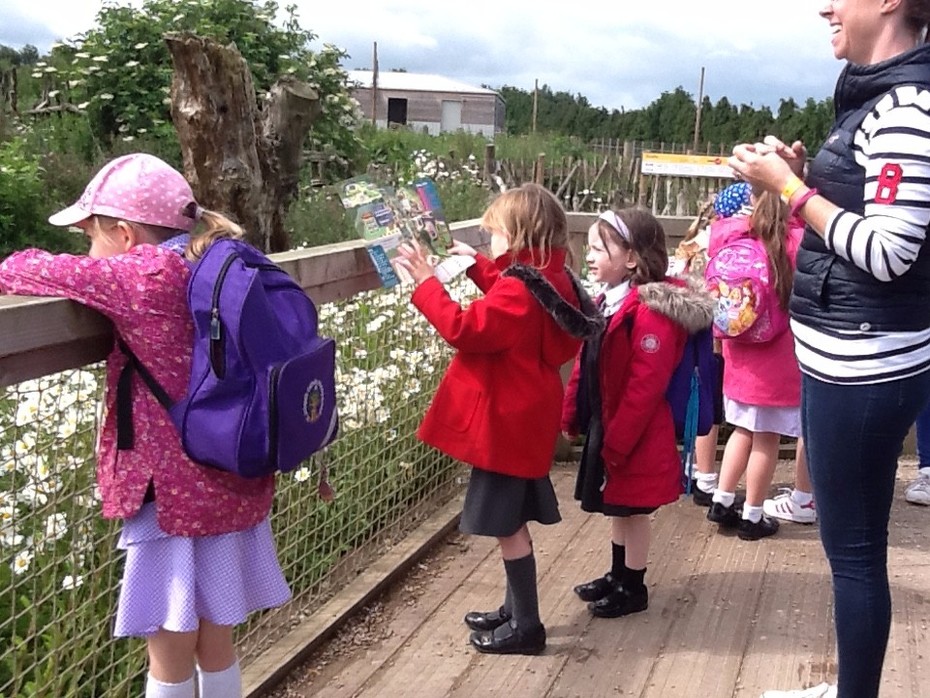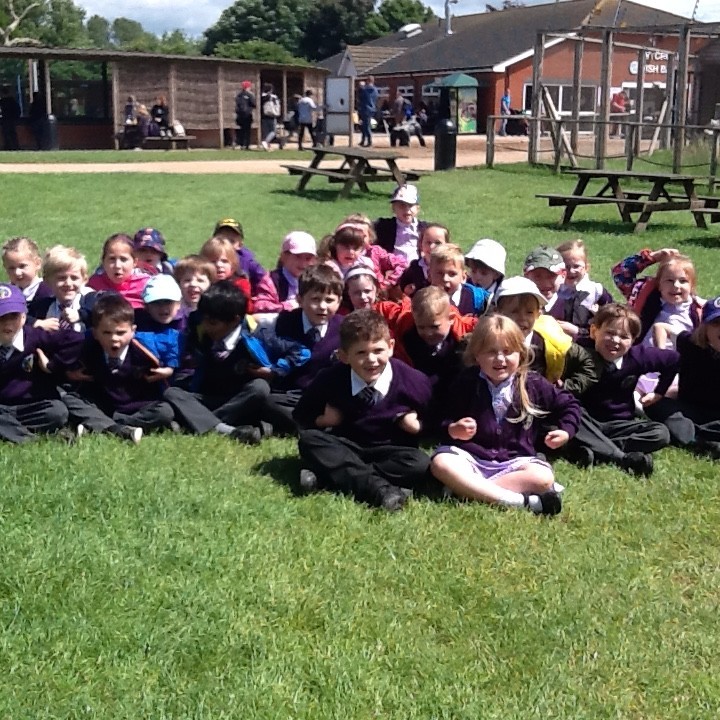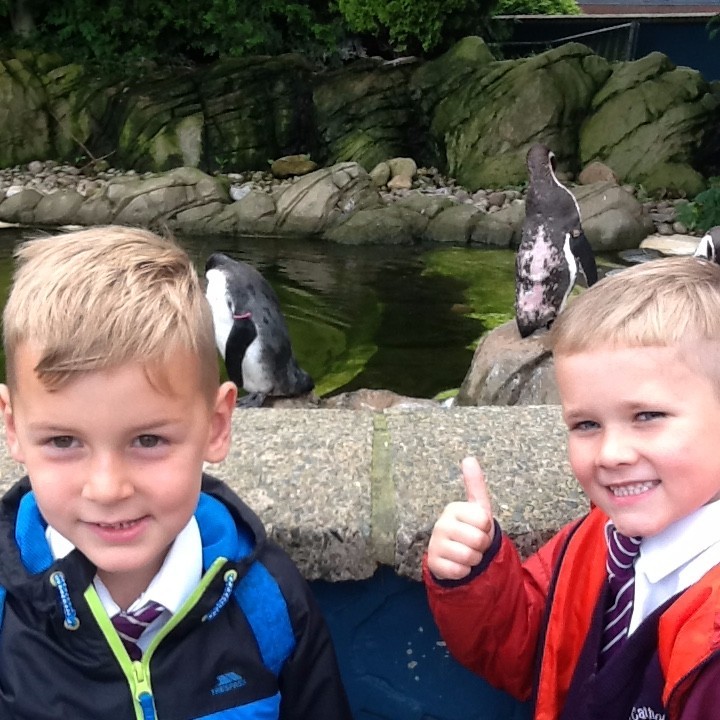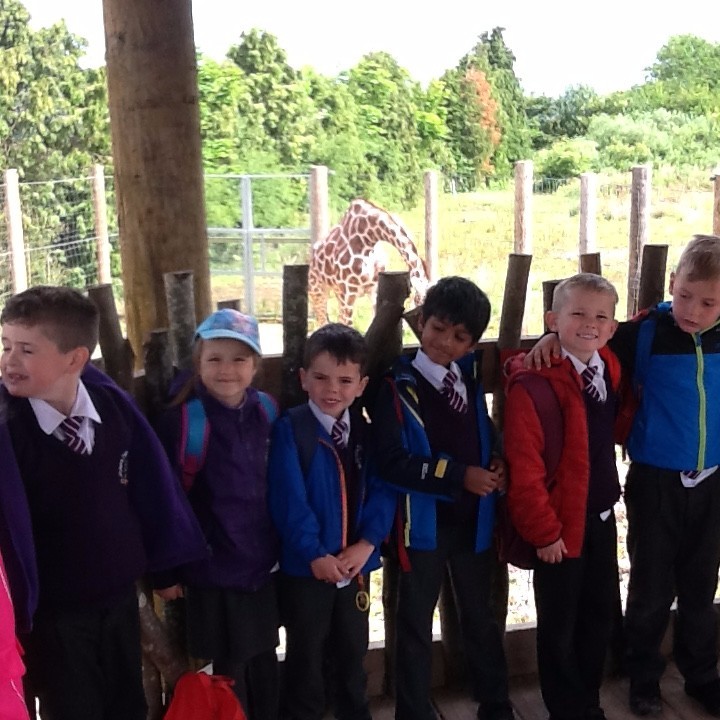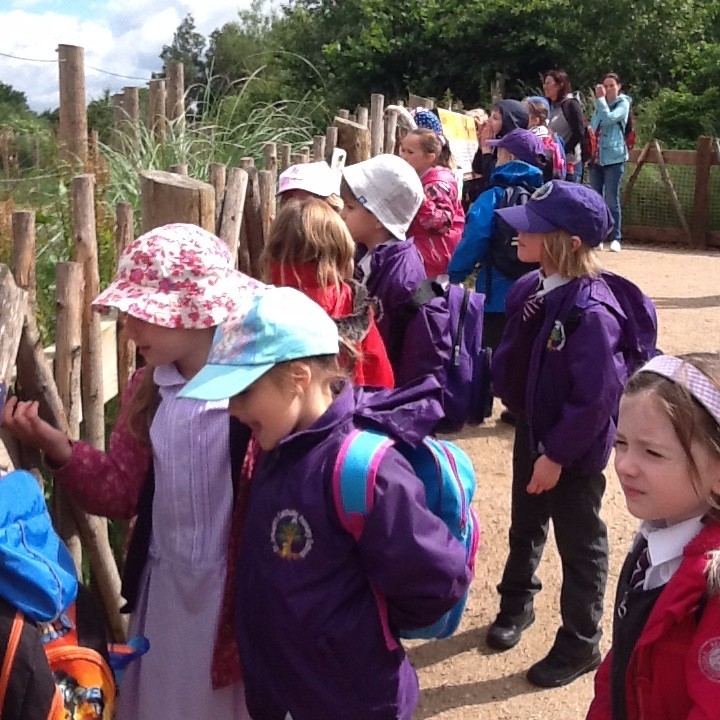 Spring Term
Whole school retreat day We Will Go out.
An opportunity to think about how we can become disciples of Jesus and take his message to others.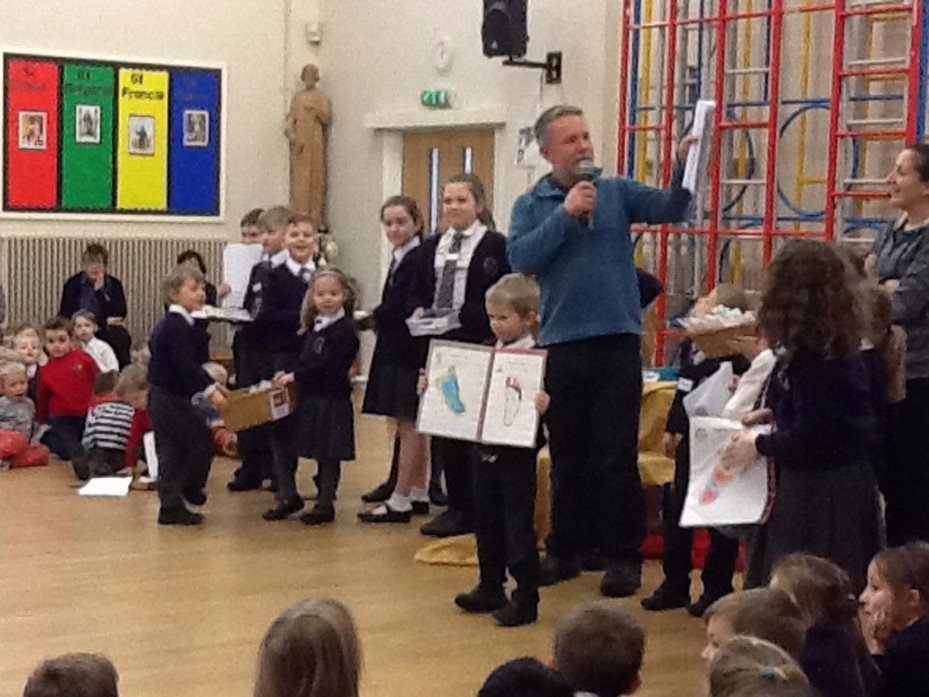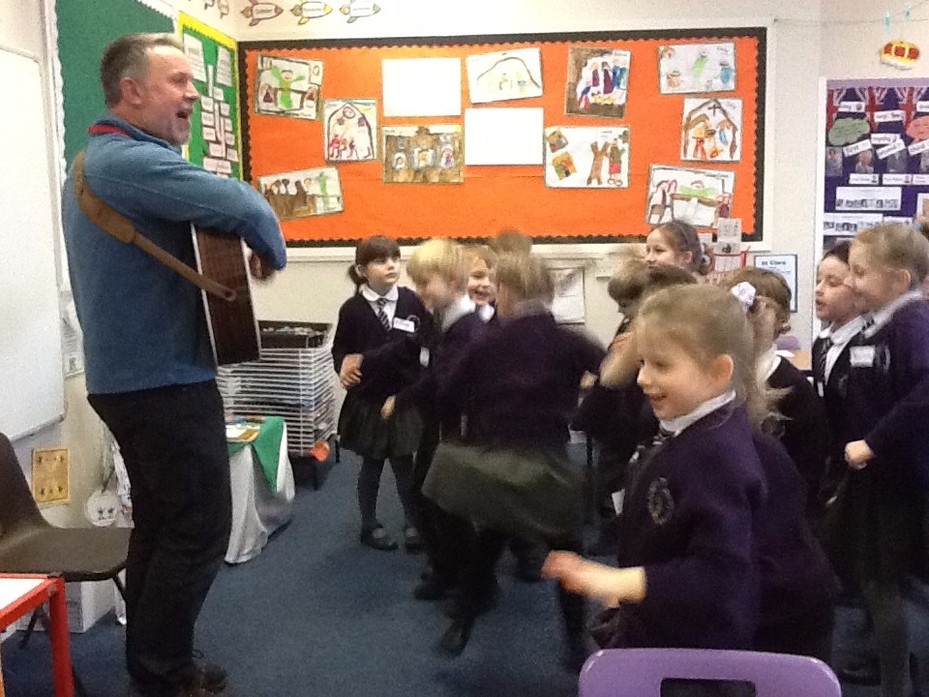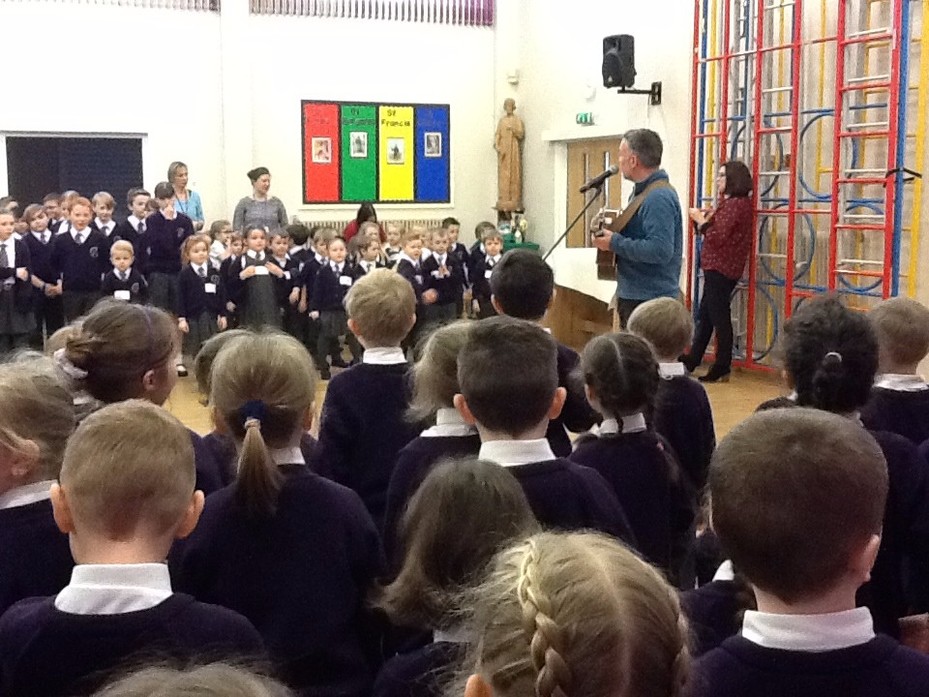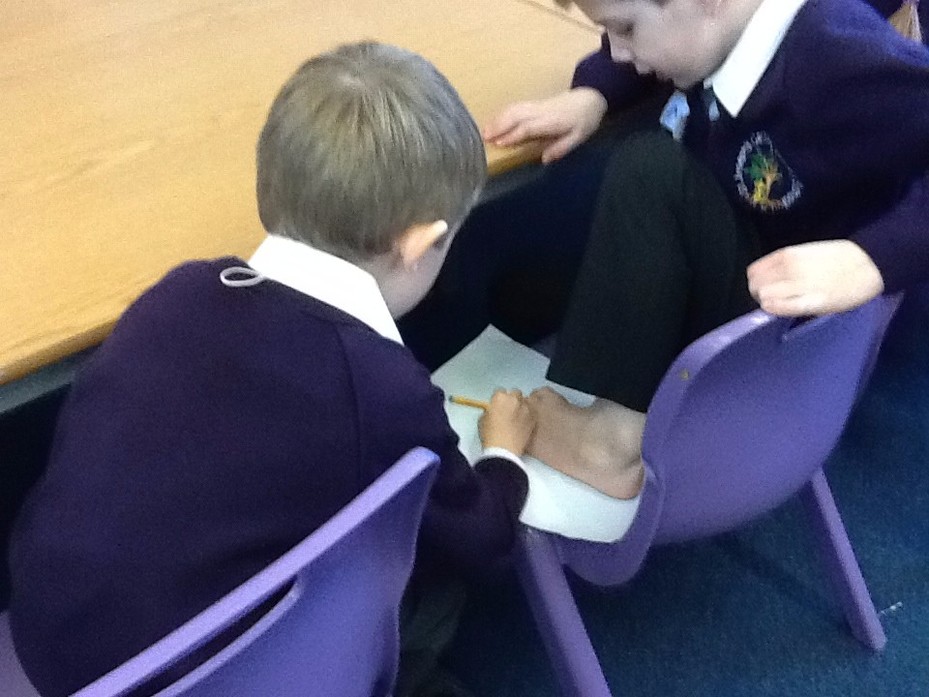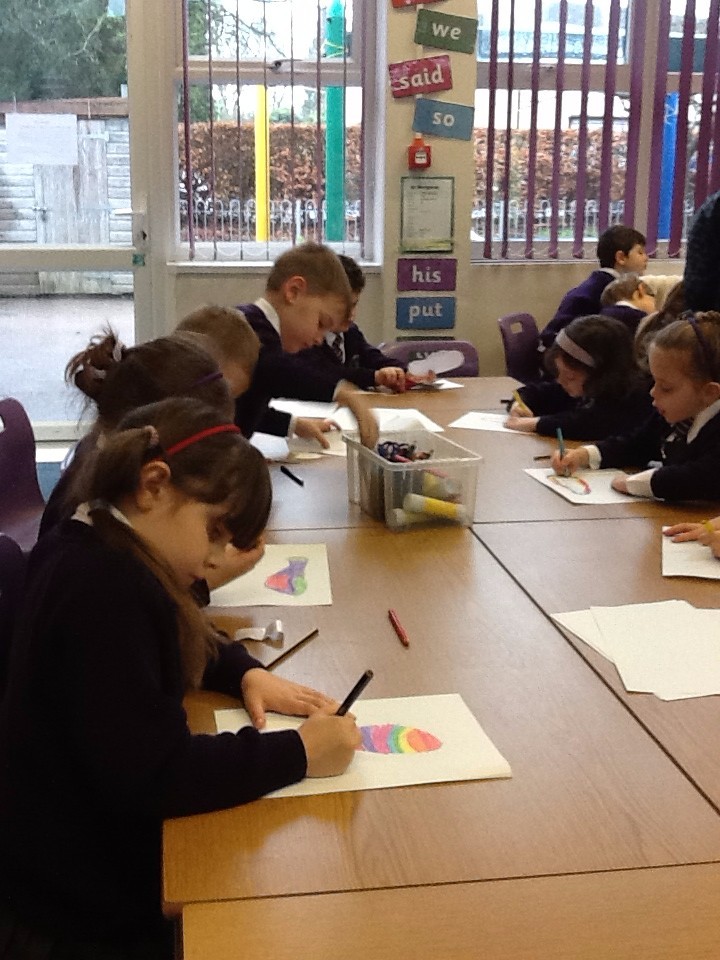 As part of our work on the parables Jesus told we acted out the story of the Good Samaritan. There were some very vicious robbers and some very kind Samaritans.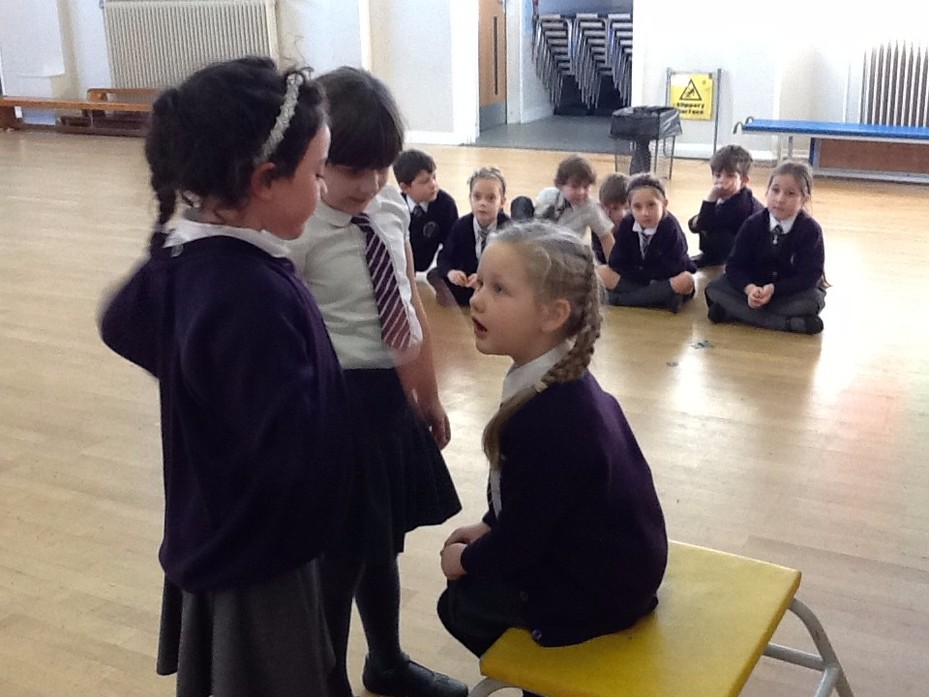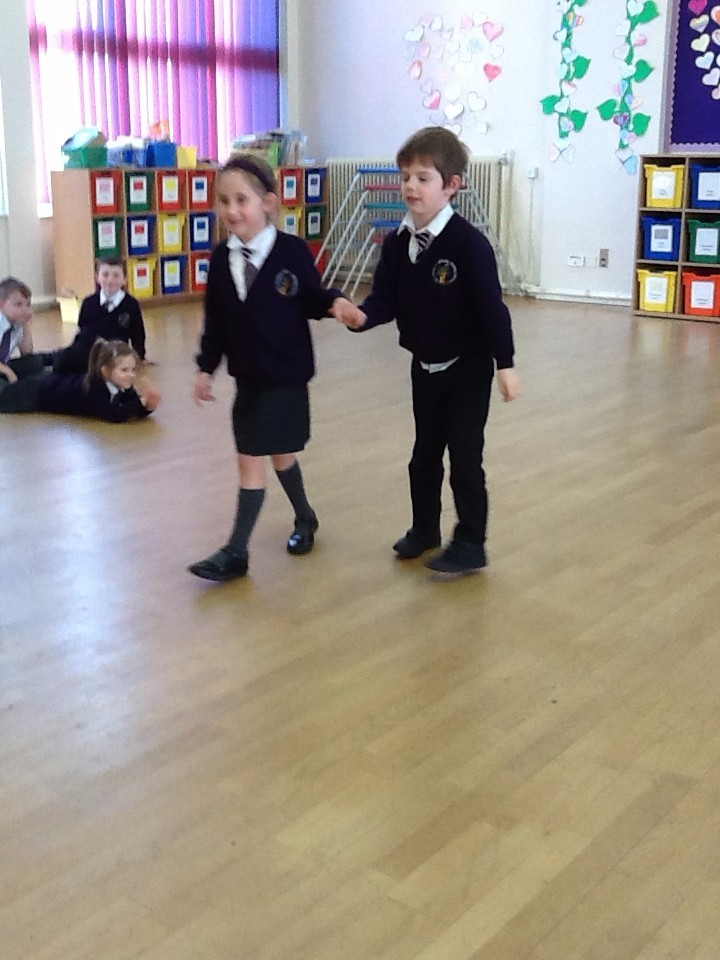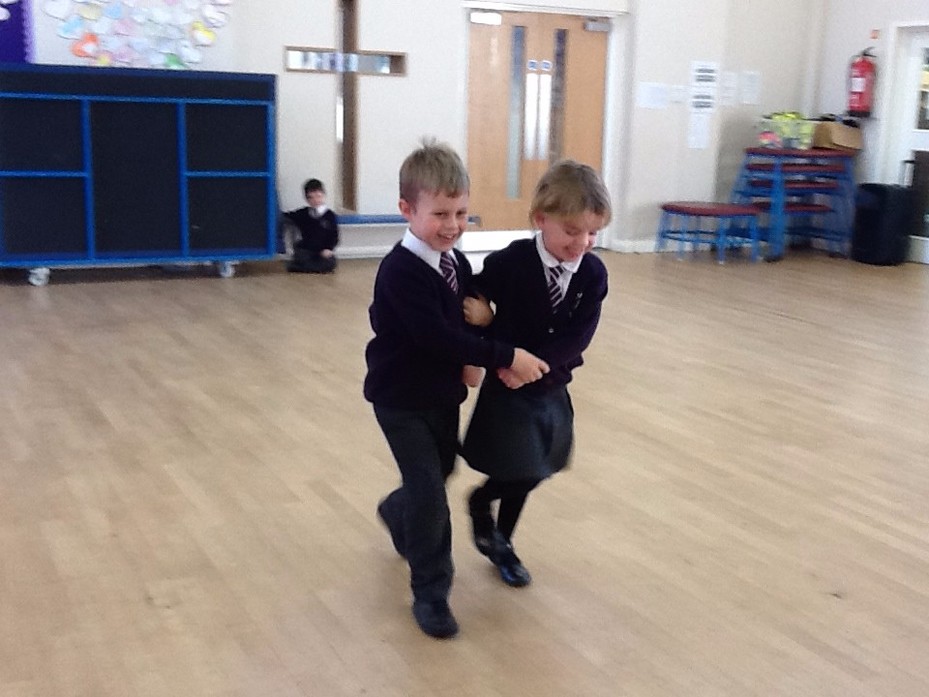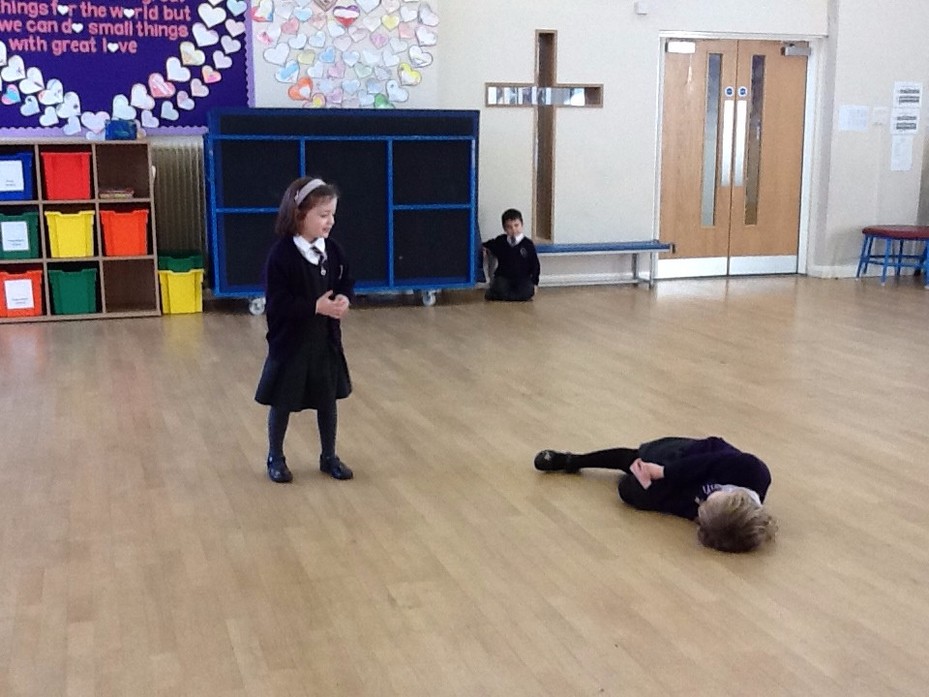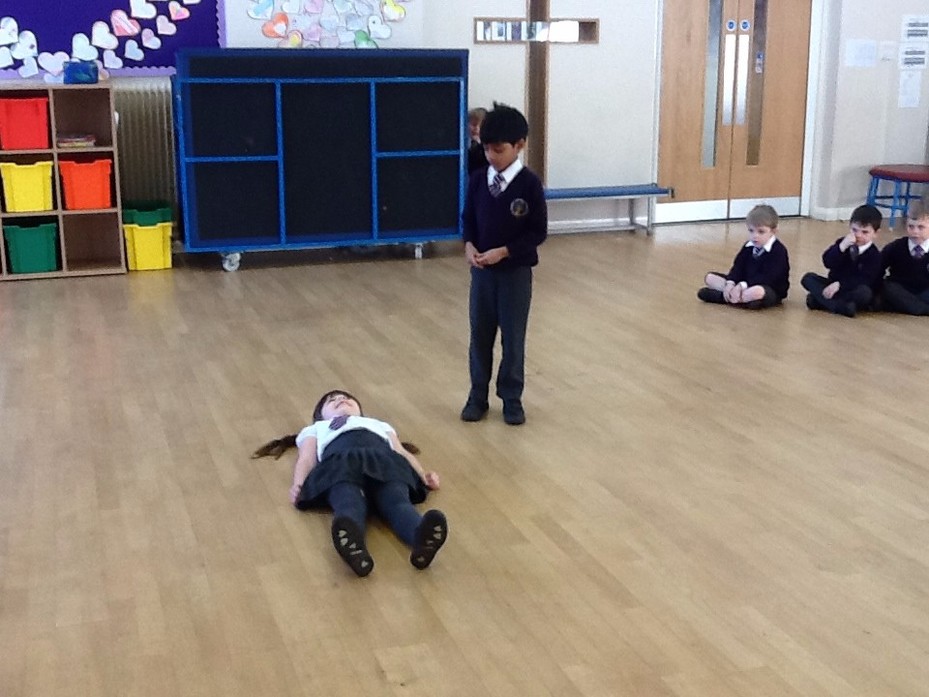 Another busy term is underway. We have visits planned from the RSPB and to Beacon Park as well as exciting topic weeks when we will be looking at hot and cold places to find out "Why can't a meerkat live at the North Pole?" and about Great Explorers - Christopher Columbus and Neil Armstrong.
Our English work will continue to develop reading and writing skills through fiction and non fiction books including Meerkat Mail , The Scarecrows' Wedding and a range of traditional stories.
In RE we will be finding out more about the life of Jesus looking at his parables and miracles, talking about forgiveness, Lent and Holy Week.
Our Science work will be about everyday materials and their properties in the first part of term and plants and animals in the local environment later on.
In Maths we will continue to develop our knowledge of numbers to 100, tens and ones, addition and subtraction as well as money, weight and time.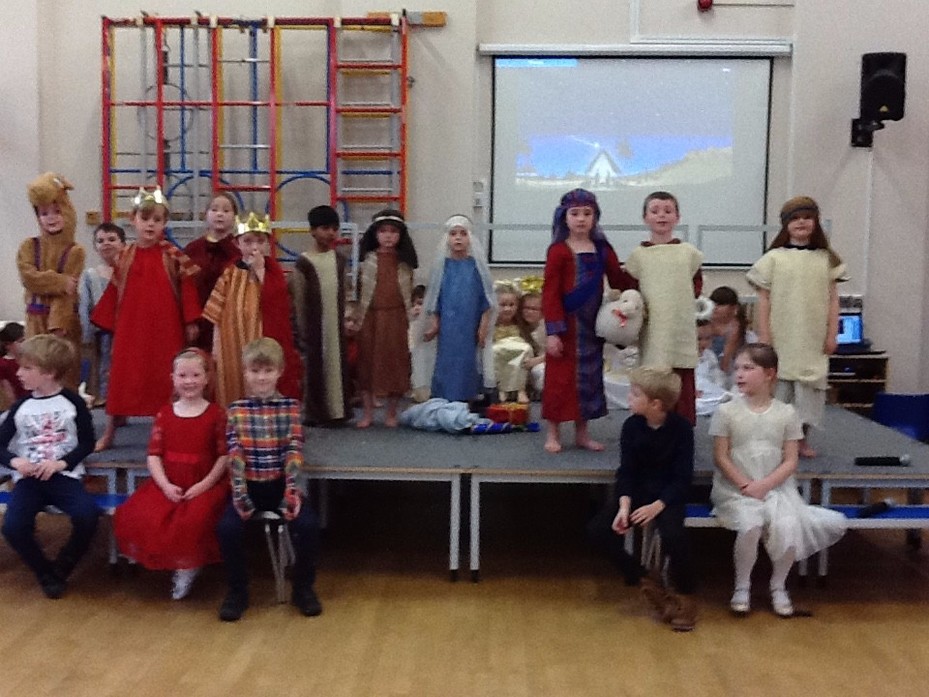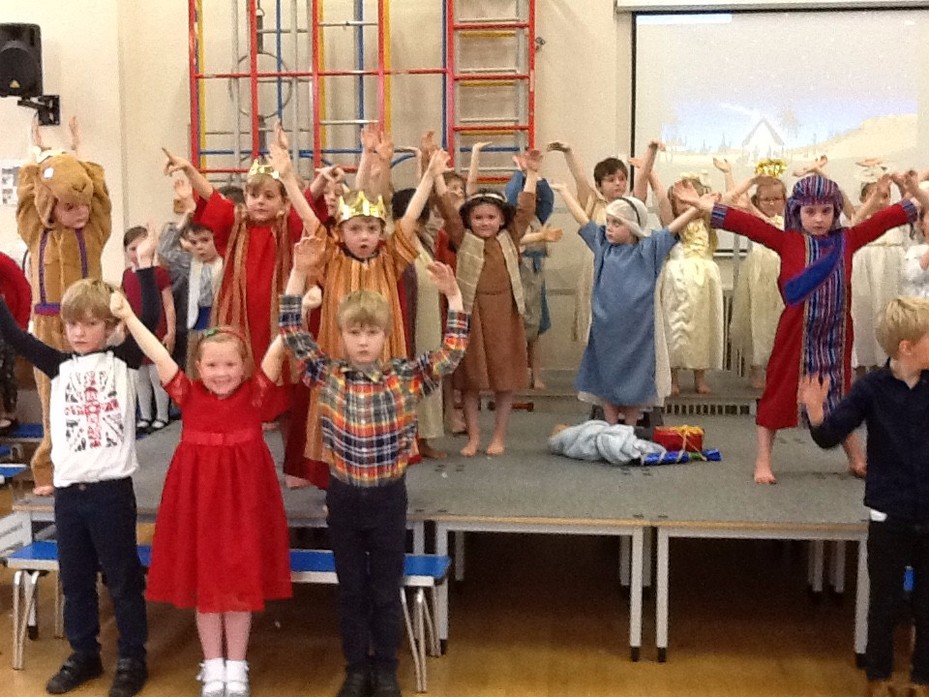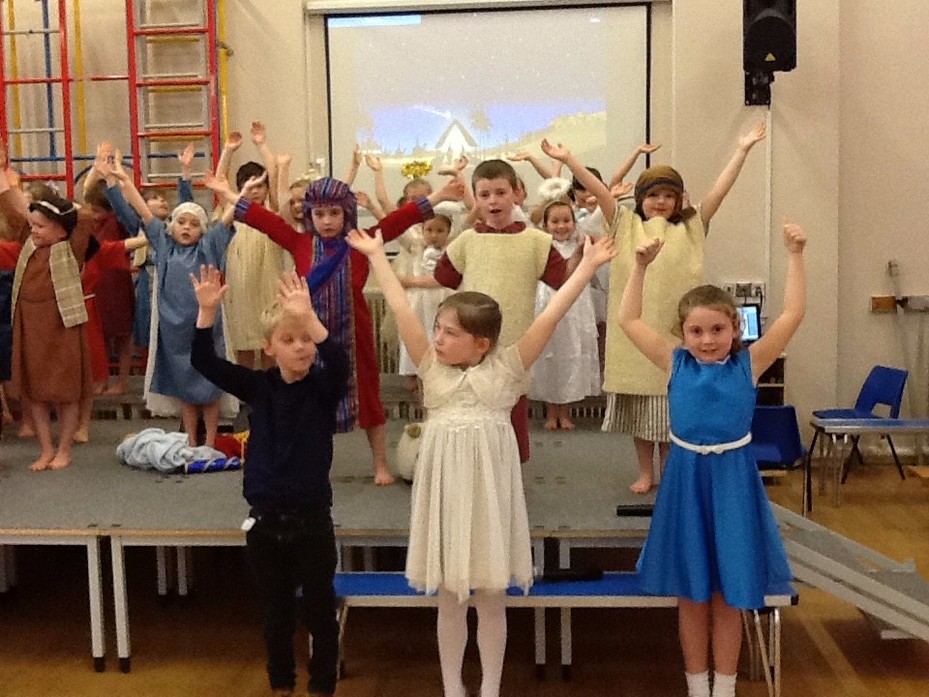 Packington Farm visit.
Everyone had a great time finding out about where our food comes from, seeing the sheep and pigs ( no prizes for guessing what they were doing) and completing a scavenger hunt in the woodland.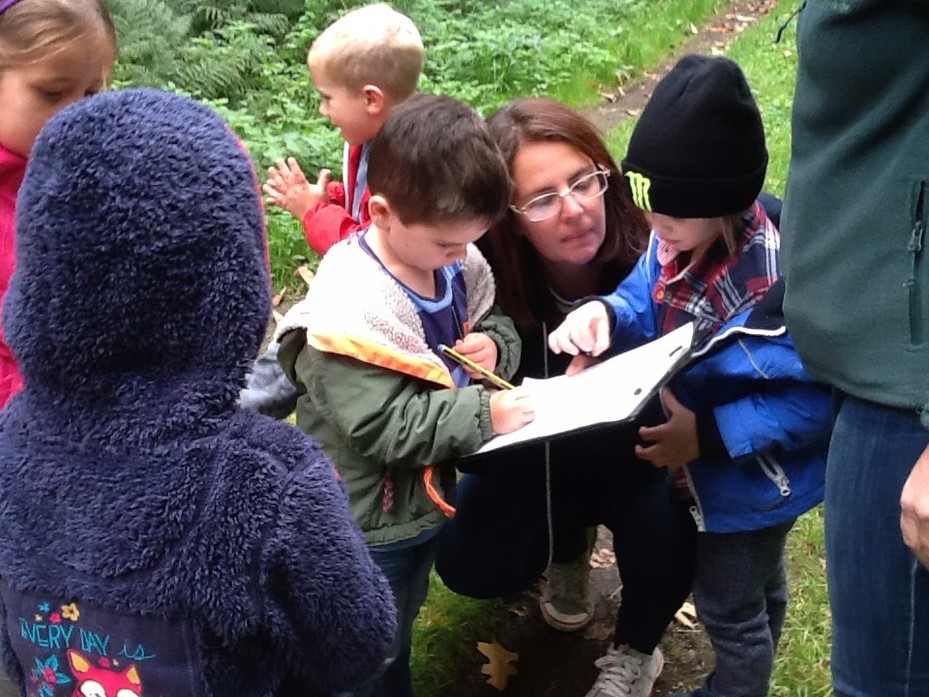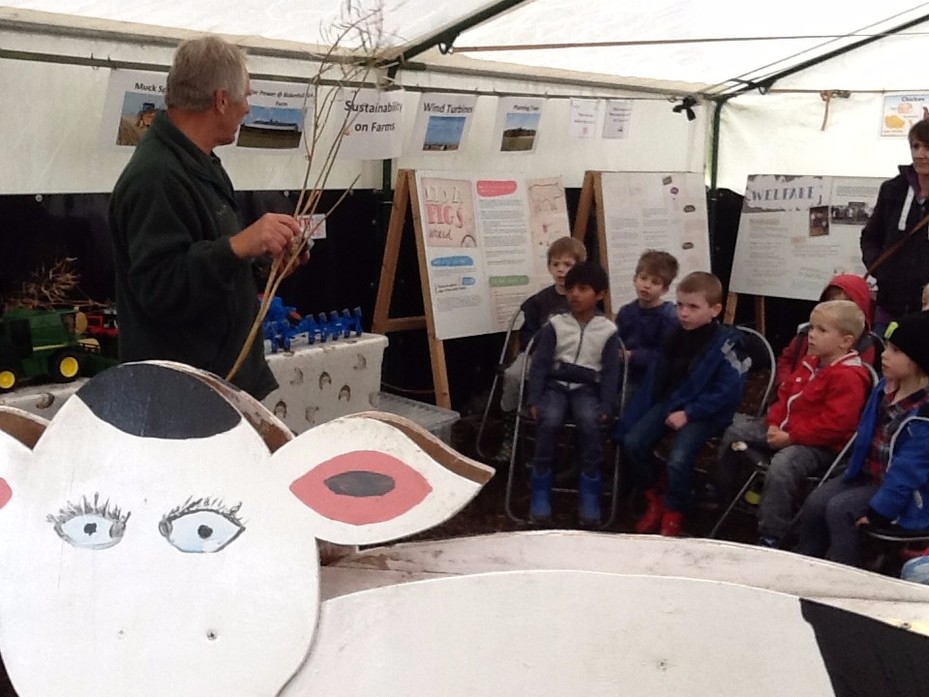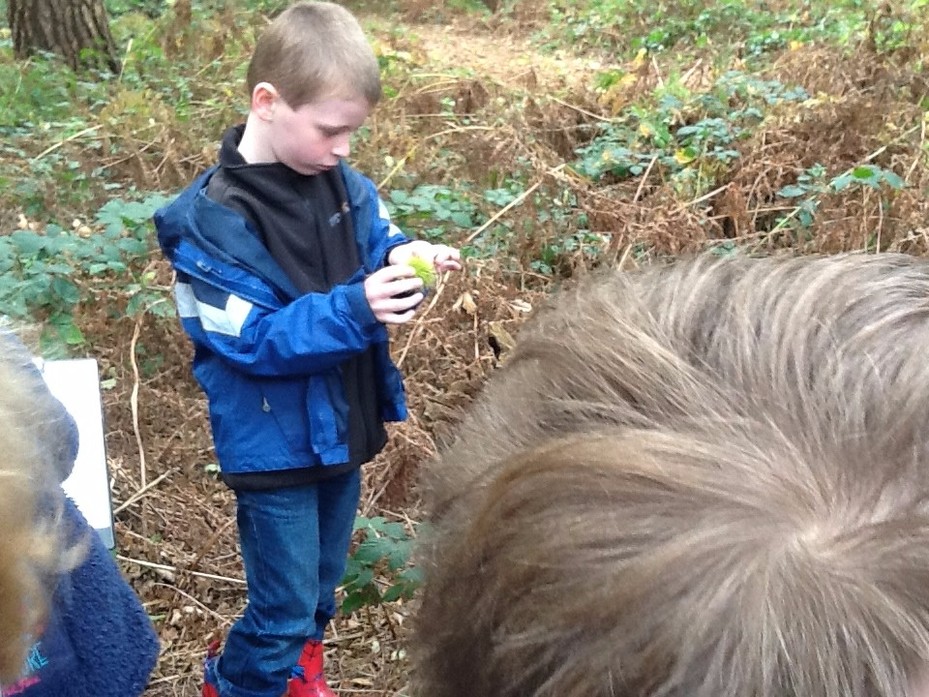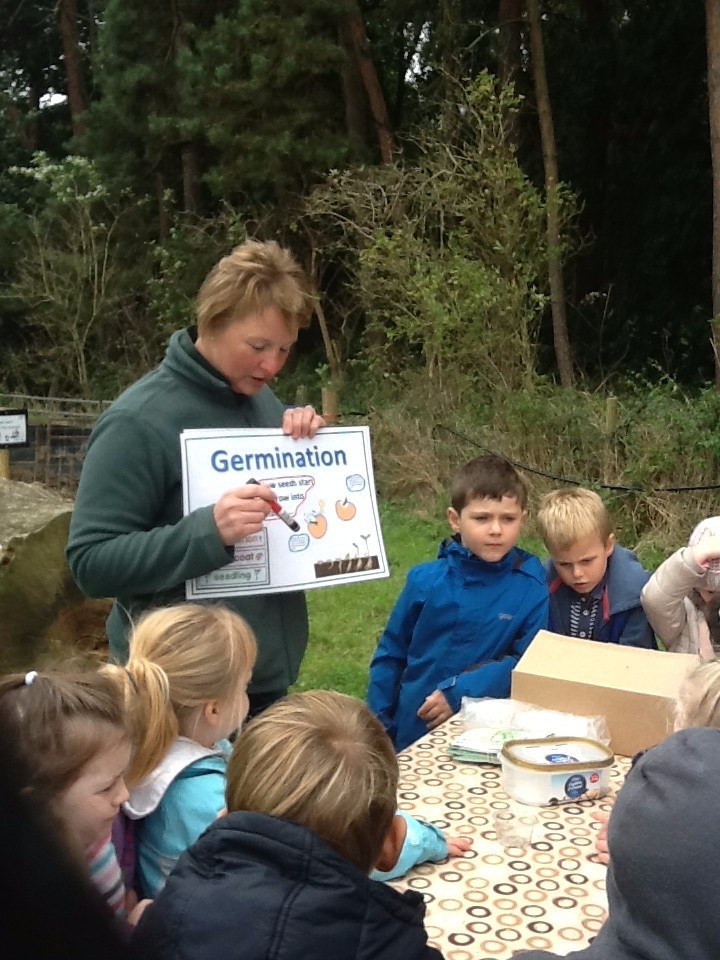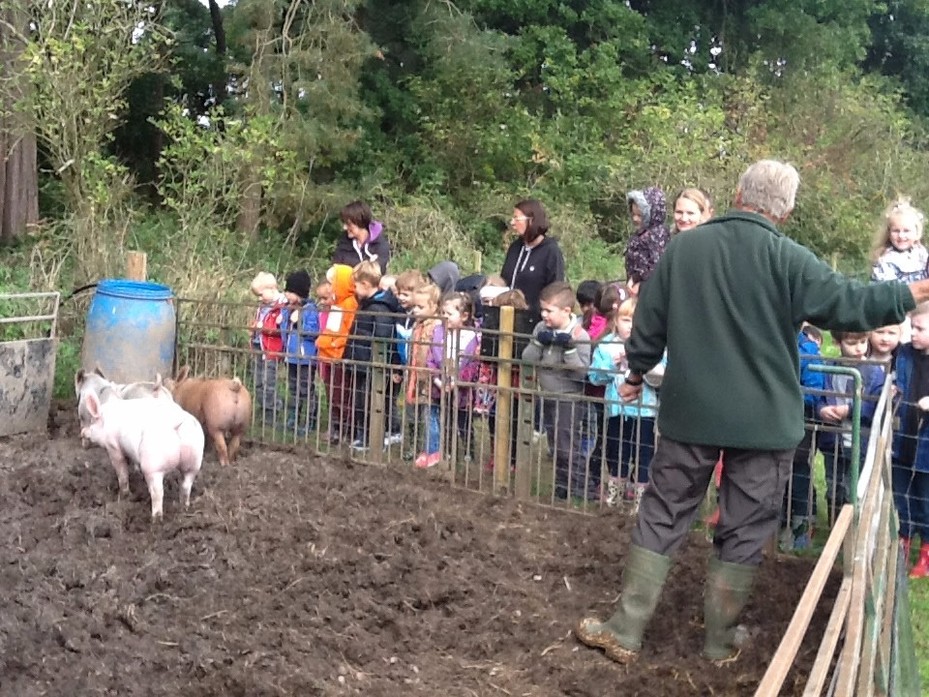 Book changes
We are hoping to change library books each Thursday. Please make sure they are returned to school that day.
Reading books and diaries should be kept in book bags . Sometimes it is necessary to change books on a different day or there is the opportunity for your child to have additional reading practice by reading with an additional adult. If their book is not in school they have missed this opportunity.
Autumn Term
Welcome back to a new school year we have lots of exciting activities planned - watch this space!
We started our first term in Year 1 by thinking about our wonderful summer holidays and shared all our news with our friends. We have thought about the school motto Growing with Jesus and how we could do this in our classroom.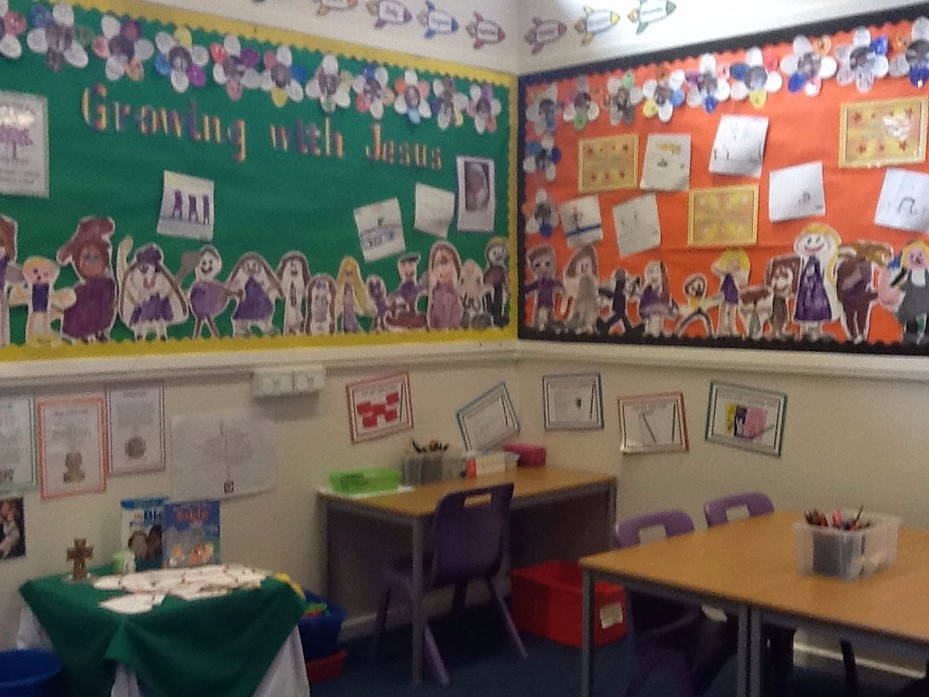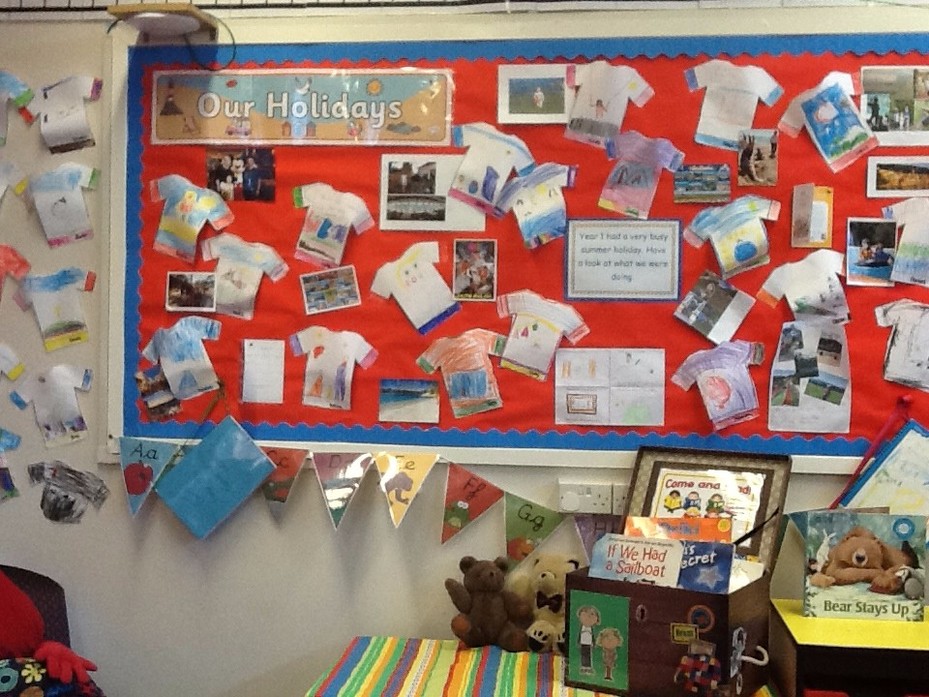 We have celebrated the 100th birthday of Roald Dahl throughout the school. In Year 1 we read the story of the Enormous Crocodile and wrote warning posters to stop the crocodile trying to eat the children.
This term we will be thinking about the wonderful world God created in our RE lessons and in Science we will be finding out about "Why it gets dark earlier in Winter?" - all about light and dark.
Our topic this half term will be "Long to reign over us- The Queen". We will be learning about the Queen and her family and where she lives at different times of the year. We will be reading the story of The Queen's Knickers and designing a new pair for her.
On Friday 7th October we will have our first class visit to Packington Farm to find out about where some of our food comes from.