Homework Friday 17th November to be handed in Tuesday 28th November
English / RE
Learn your own part in the Christmas play. Practise speaking at the right time by getting another person to read the other parts.
Learn the song words.
Song words and individual parts have been sent home. A note about costumes has been put into homework books. If there are any problems please contact Mrs Thomas or Mrs Gibson.
Reading
Practice your reading for 10 minutes each night.
Remember new reading book change days
Wednesday Children changing blue and yellow book bands
Thursday Children changing orange and green book bands
Friday Children changing red and pink book bands
Spelling
Continue to practice Common Exception words from list. Remember Look, Say, Cover, Write, Check
Try to focus on a few words at a time, keep returning to these over the next weeks or months. Practise using them in sentences.
Maths
Taking Away from 14 ( sheet in homework book)
If you are finding it tricky - begin with 8 sweets on the plate
Want to try something a little harder? What would happen if Katy had 20 sweets?
Book changes
We are hoping to change library books each Tuesday. Please make sure they are returned to school that day.
Reading books and diaries should be kept in book bags . Sometimes it is necessary to change books on a different day or there is the opportunity for your child to have additional reading practice by reading with an available adult. If their book is not in school they have missed this opportunity.
Autumn Term
Welcome back to a new school year we have lots of exciting activities planned - watch this space!
We started our first term in Year 1 by thinking about our wonderful summer holidays and shared all our news with our friends. We have thought about the school motto Growing with Jesus and how we could do this in our classroom.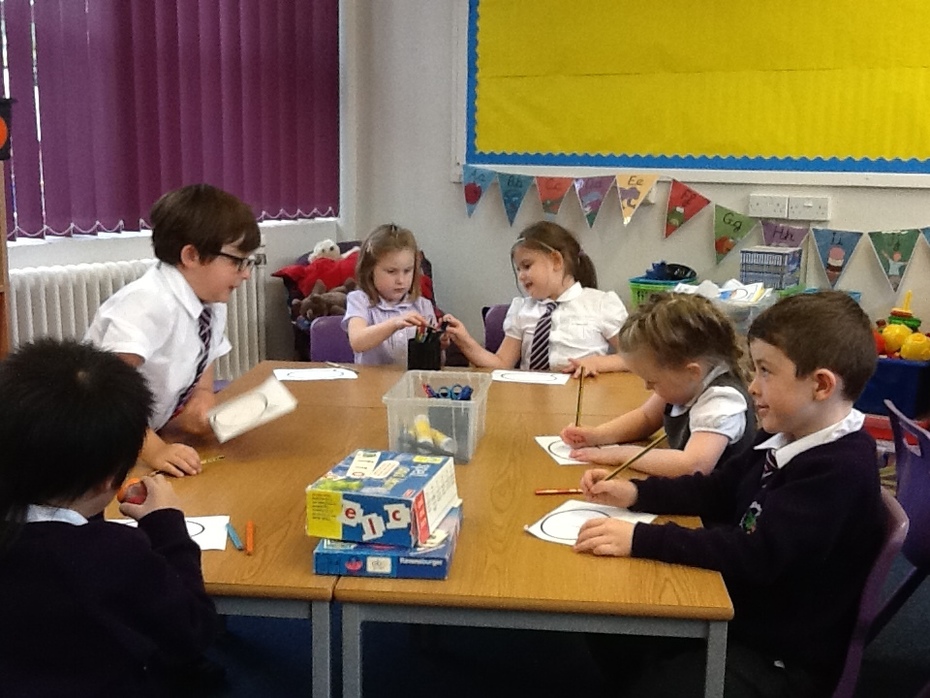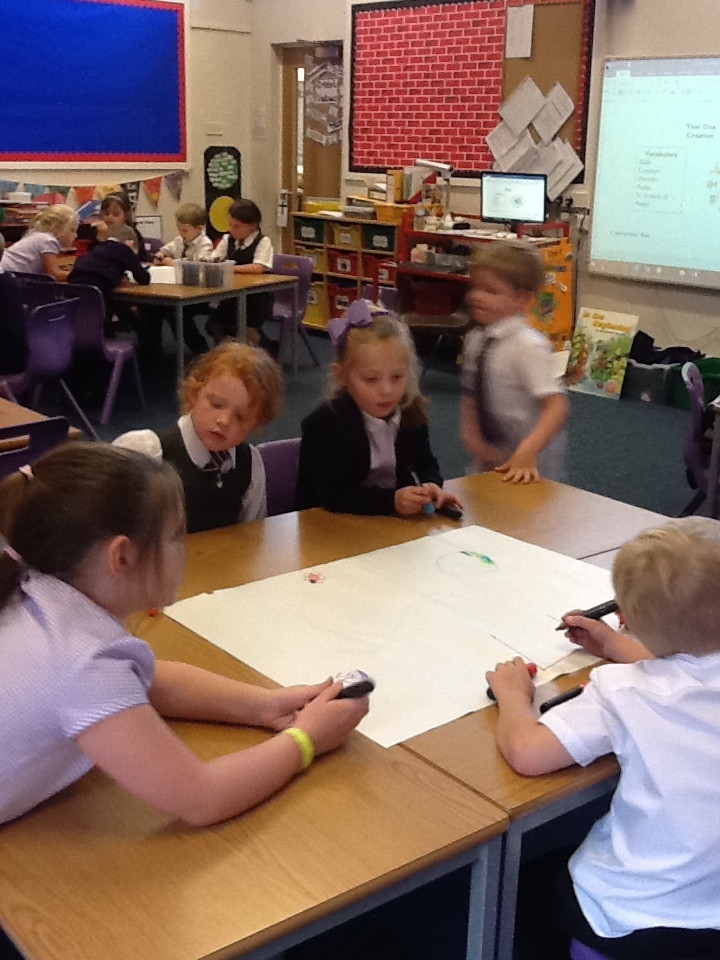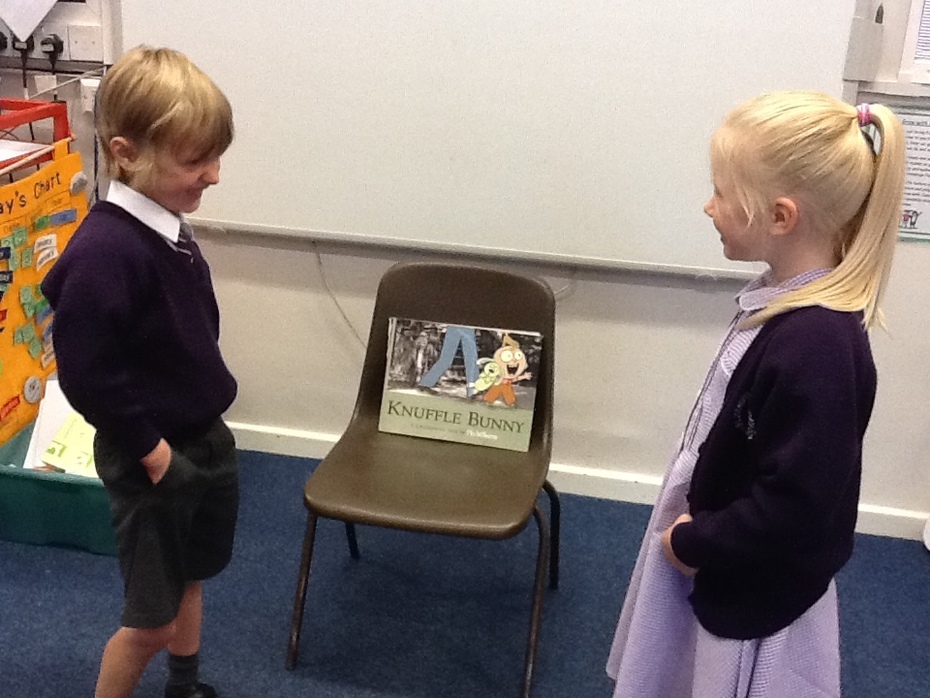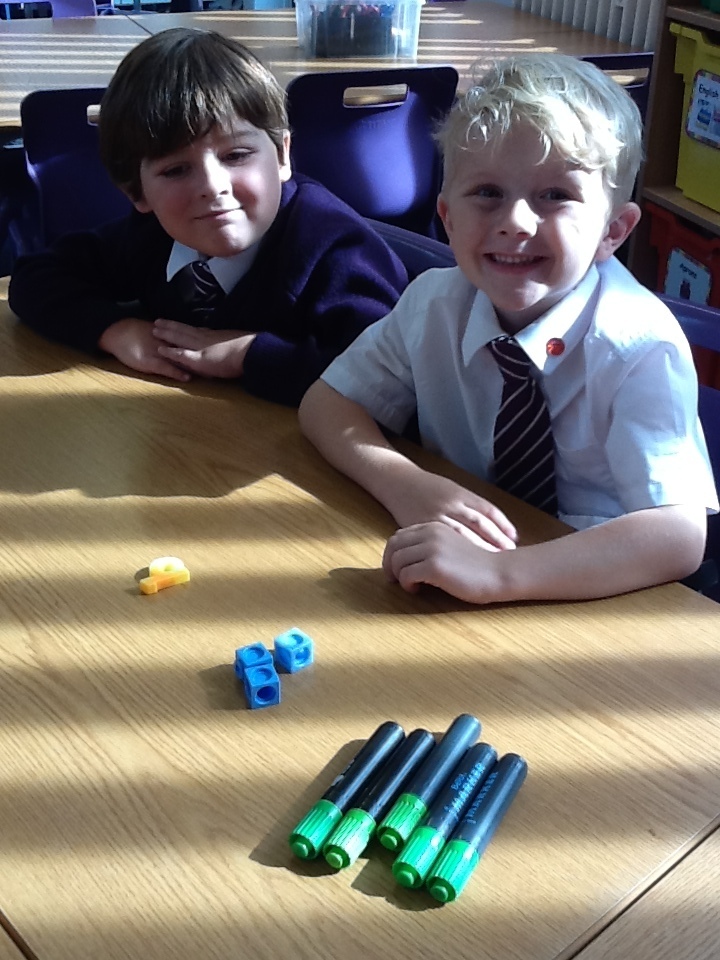 This term we will be thinking about the wonderful world God created in our RE lessons and in Science we will be finding out about "Why it gets dark earlier in Winter?" - all about light and dark and the seasons.
Our topic this half term will be "Long to reign over us- The Queen". We will be learning about the Queen and her family and where she lives at different times of the year. We will be reading the story of The Queen's Knickers and designing a new pair for her.
On Friday 29th September we will have our first class visit to Packington Farm to find out about where some of our food comes from and more about the natural world.
After half term, our RE work will be about families and celebrations. In Science we will be finding out about why the trees drop their leaves in Autumn and about nocturnal animals. Our next topic will be 'The wheels on the bus.' We will look at forms of transport and finding our way around using maps. In December we look forward to our visit to the Garrick Theatre and then our own performance of 'Stable Story.'
Drama Workshops Room on the Broom 8.11.17 and 14.11.17
We worked with Mrs Pattinson on freeze framing, choral speaking, thought tapping and hot seating. We had great fun pretending to be cats, dogs,witches dragons and a mud monster.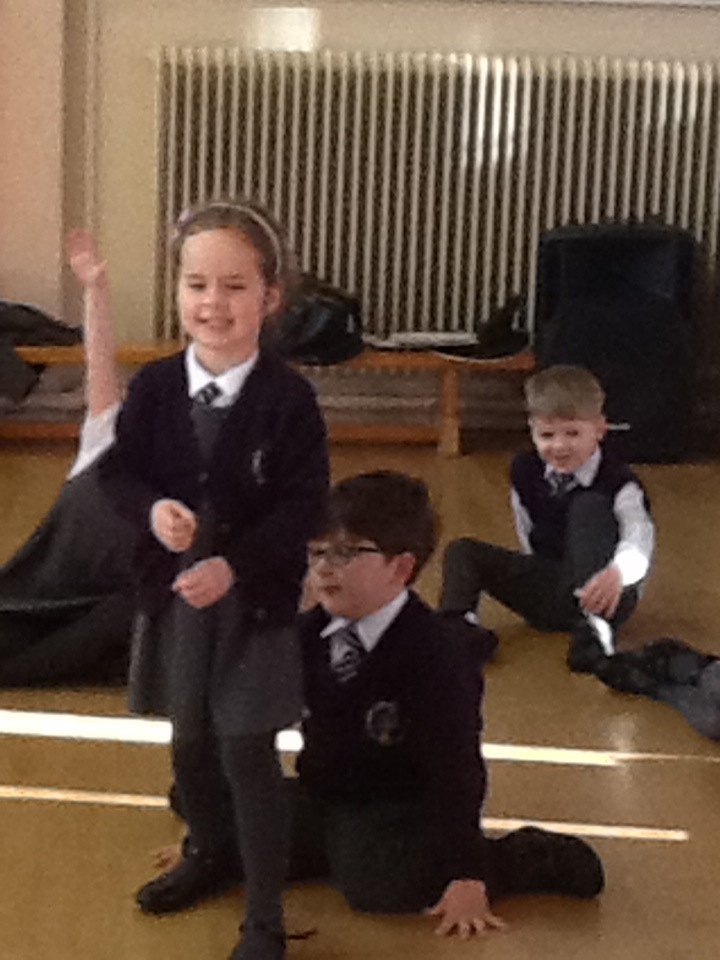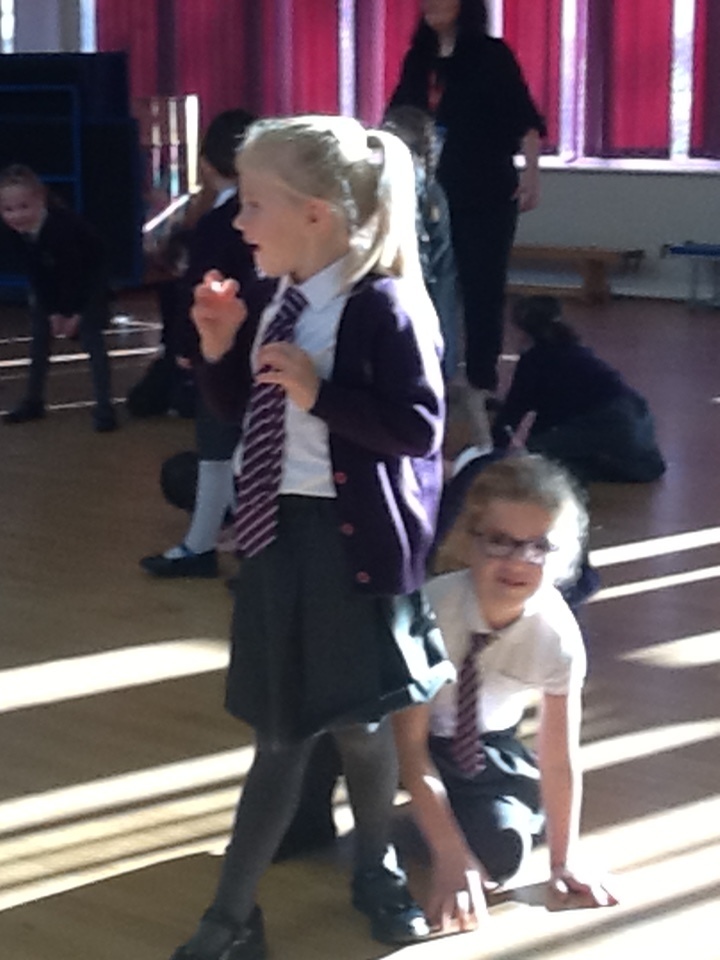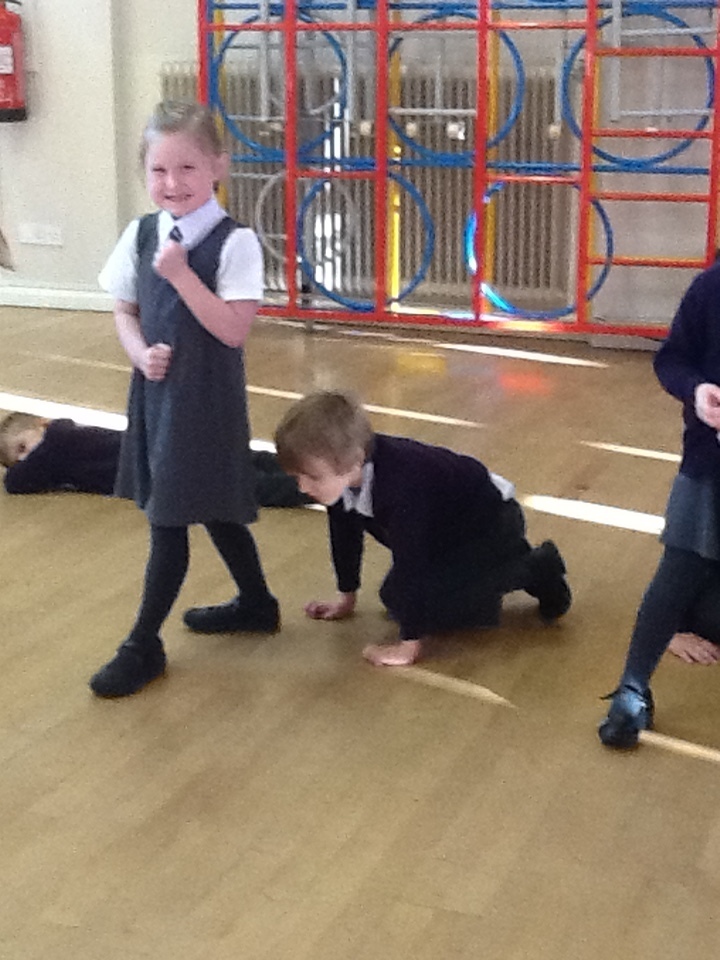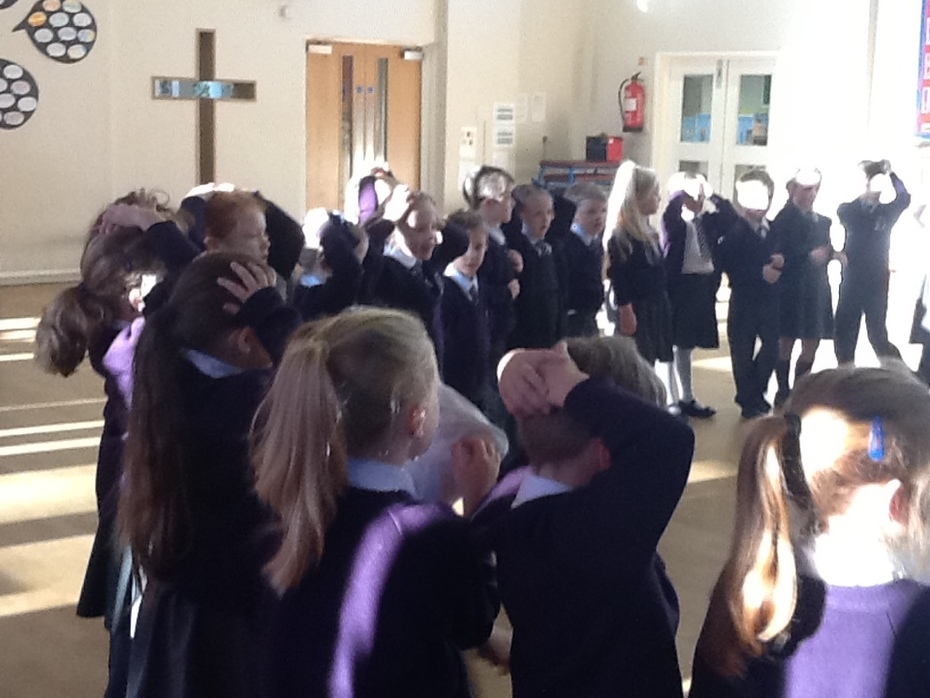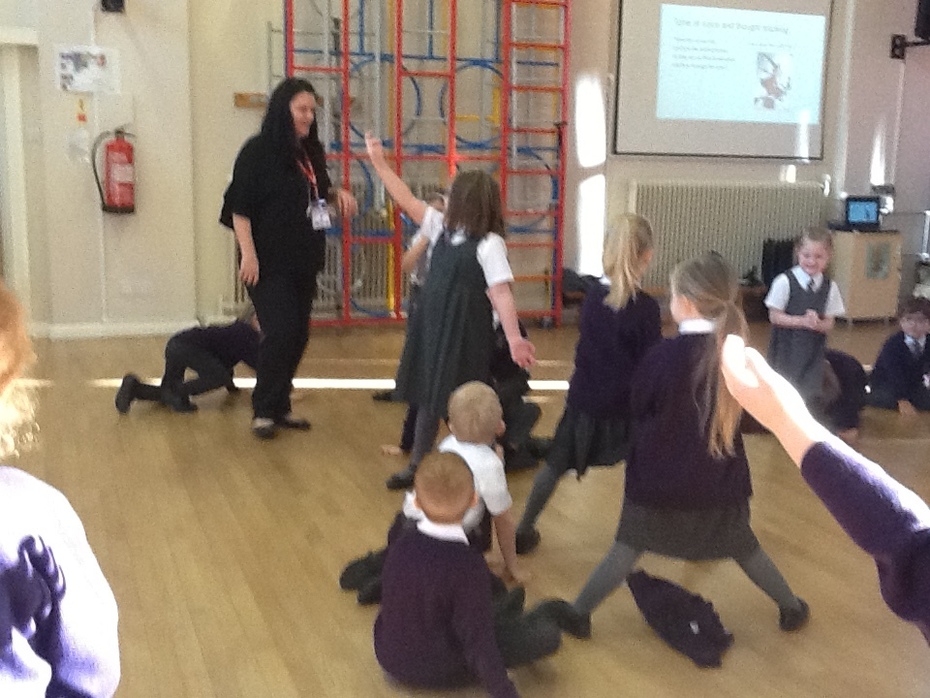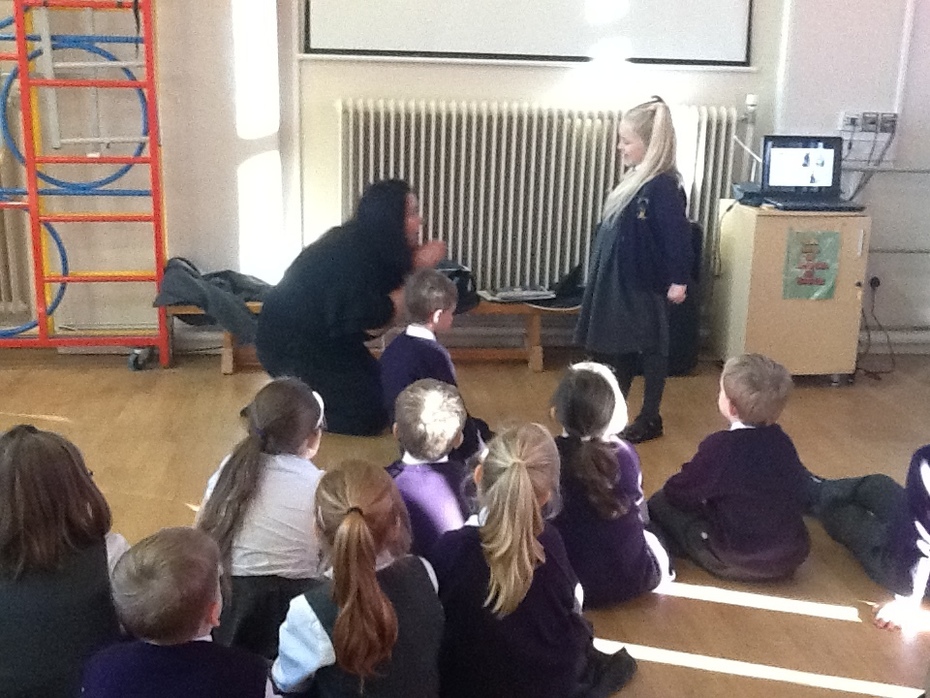 Anti-Bullying Theme Day 13.11.17
In class we have been thinking about what makes a good friend.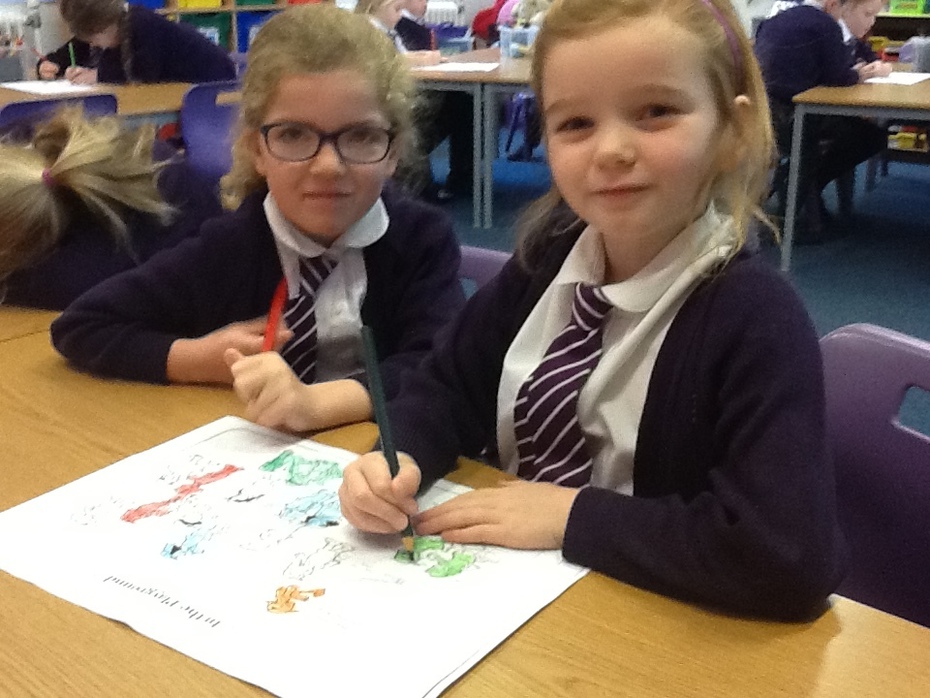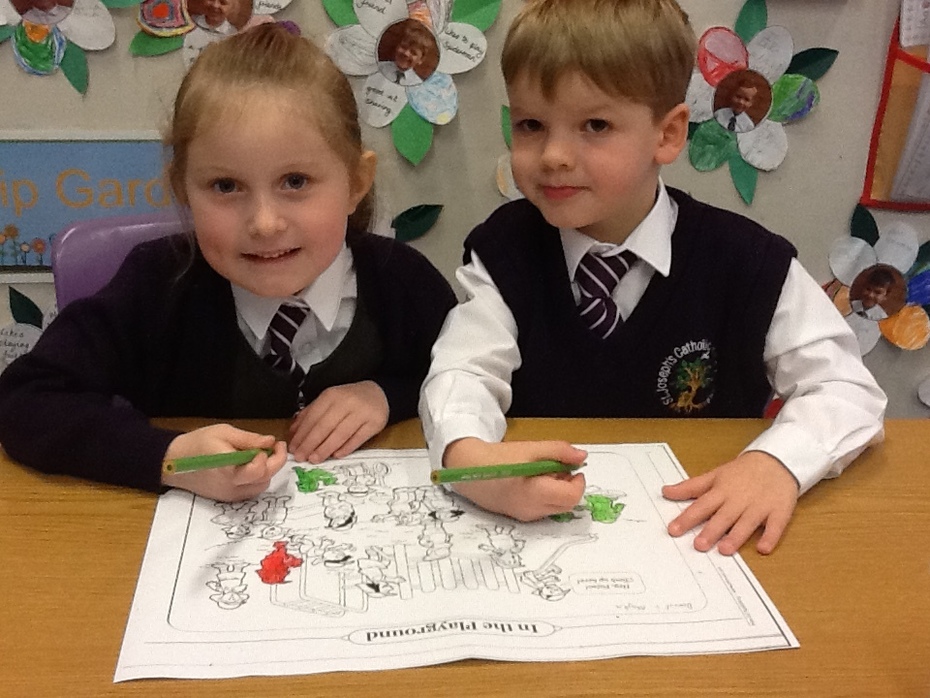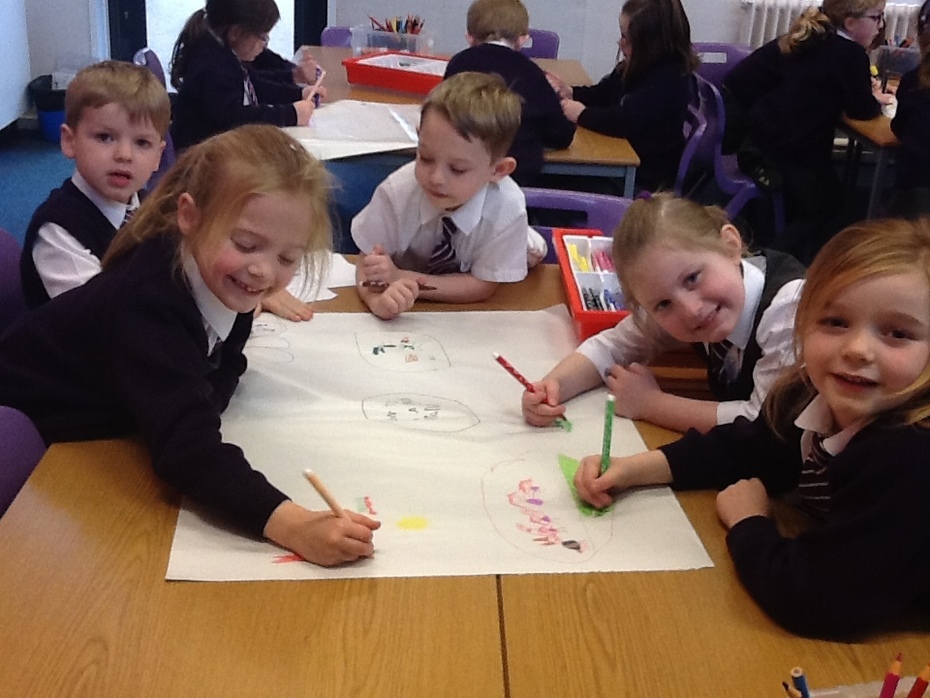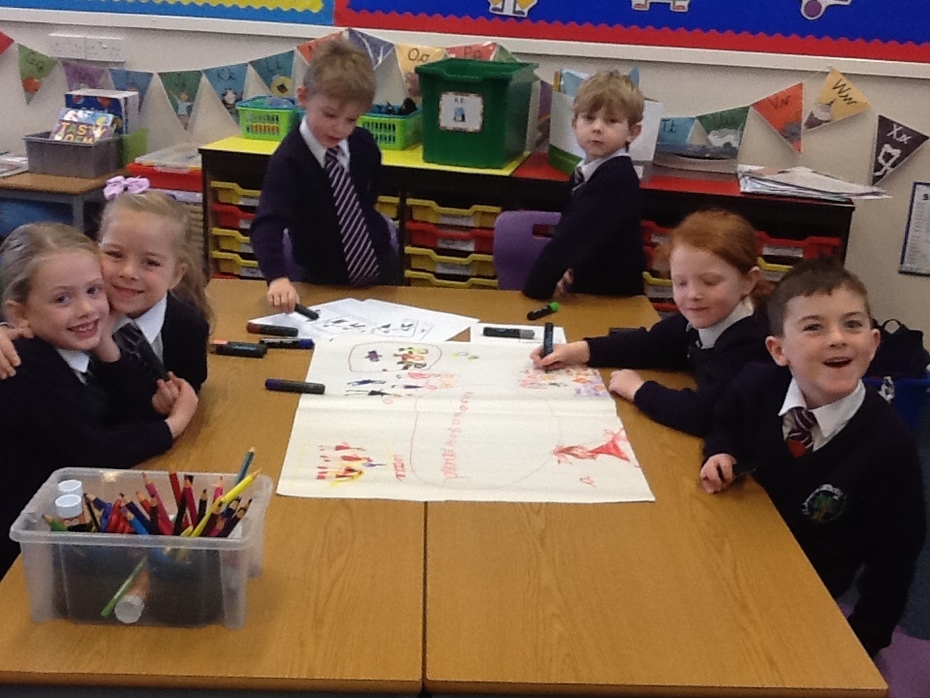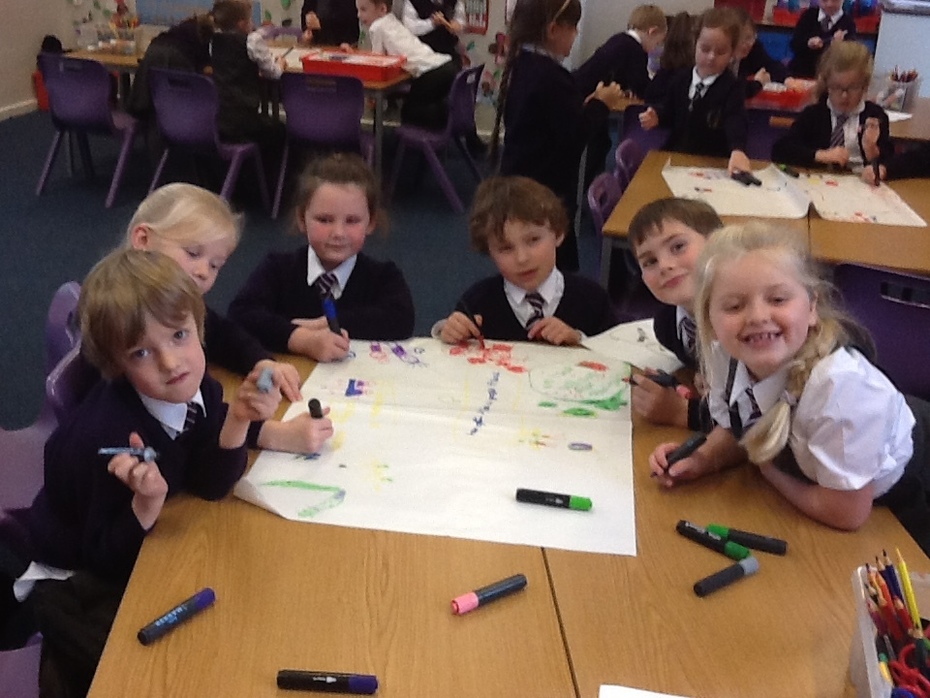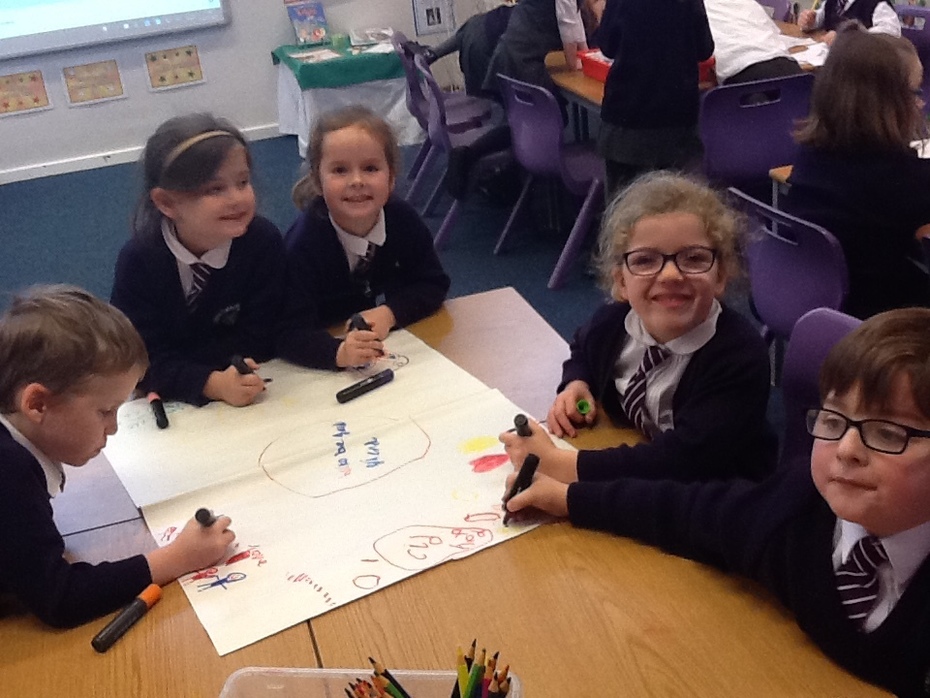 Writing workshop 15.11.17
We worked together to improve our sentence writing.