Year 6
Summer term 2017
Standon Bowers July 2017



Homework
RE - Confirmation
Try to find your Baptismal candle and bring it along to the Service of Light at 11am mass on Sunday 11th June at Ss Peter and Paul's Church.

This weekend you will be taking home your sponsor cards, ties and sashes (with safety pins) ahead of your Confirmation.

Please think very carefully about who you would like your sponsor to be. Remember, the role of a sponsor is someone who can help you in your faith journey. Your sponsor needs to be a practicing Catholic, over the age of 16 and ideally, should not be your parent. They can be a relative like a grandparent or aunt, uncle, cousin, older sibling or they might be a member of the church who would be a good model of practising the faith for you.

Cards need to be completed and returned to me in school by Monday 19th June. They do require a signature from your sponsor, but we can always get this off them on the day of your Confirmation (25th June) so please fill in what you can and return cards by the afore mentioned date regardless of whether they have been signed or not.
Viking Project
Set: Friday 9th June 2017 Due back: Tuesday 11th July 2017
This half term our topic is: Were the Vikings always Victorious and Vicious?
Your homework, this half term, is a creative research project about Viking life in Britain. What can you find out about the Vikings and how will you present your findings? For example, you may wish to produce a model of a longboat, helmet or shield; you may choose to present your findings as a written and illustrated project or produce a fantastic interactive poster or piece of artwork. You will be required to present your work to the class so will need to explain the work that you have produced and what you learned about the Vikings by doing it. No Powerpoint presentations please. Prizes will be given for the most creative projects and everyone will receive a certificate for their hard work. So get your thinking caps on, do your research and have fun being as creative as possible.
Play Preparation
Please learn your words for the play and think about any costumes and props that you may need.
Homework presentation reminder
Please ensure that you follow the school presentation rules in the same way that you would in your school books. Please refer to the homework section of the website for further information.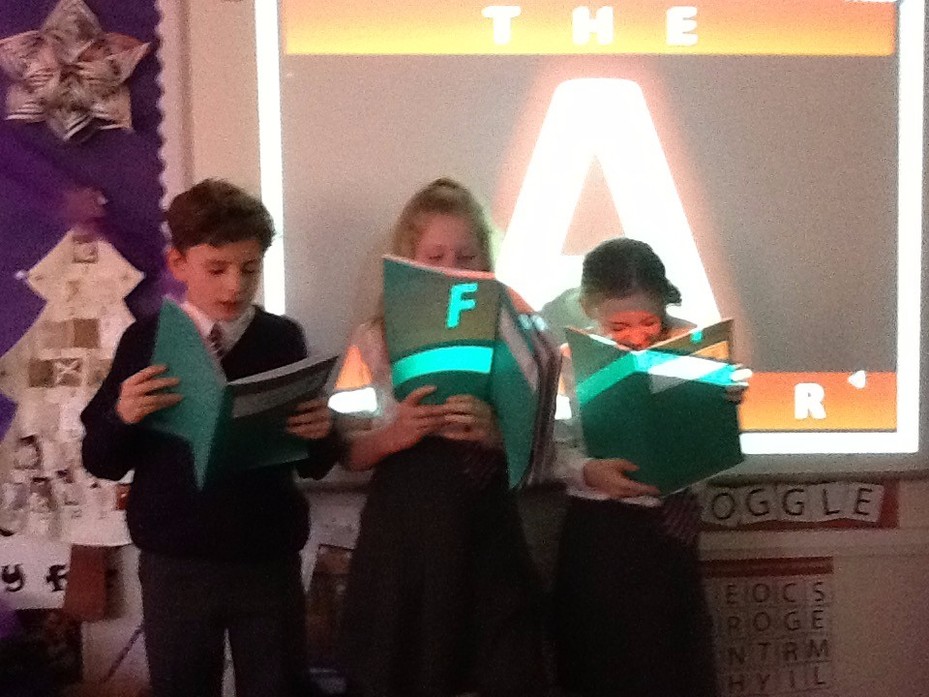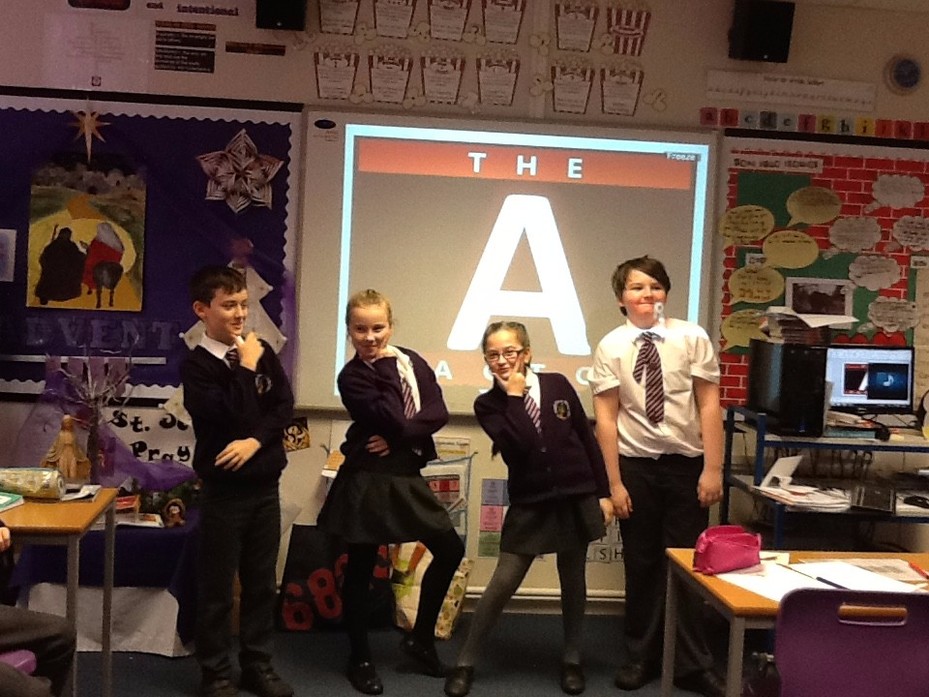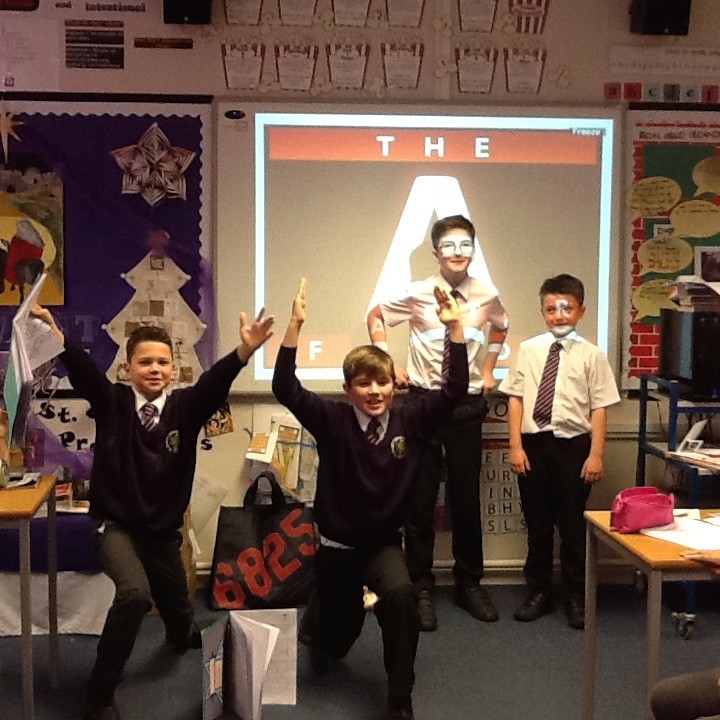 We wrote and performed our own versions of Advent hymns - X factor stylie!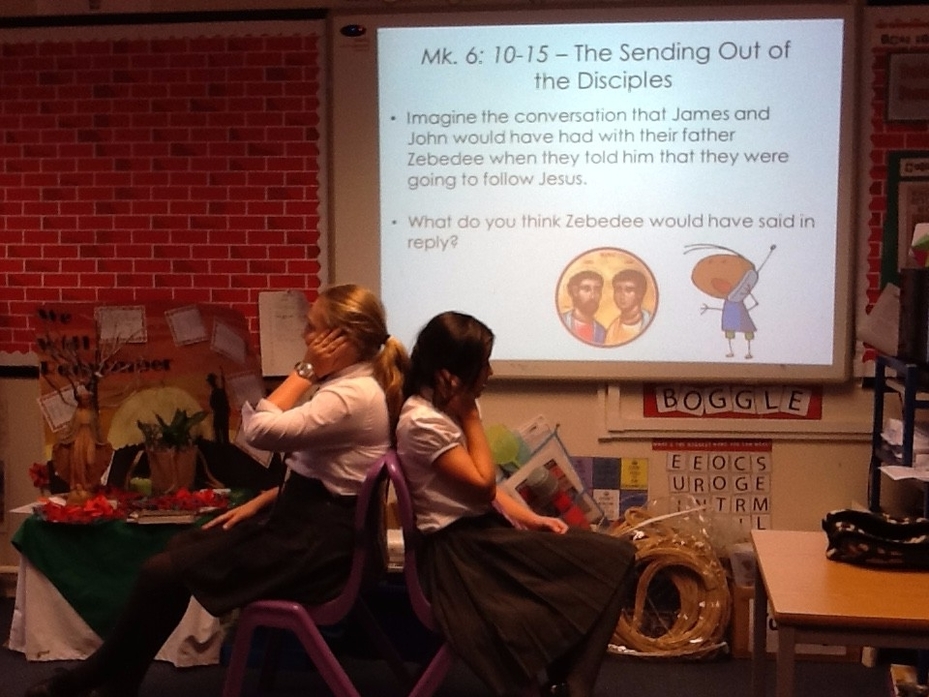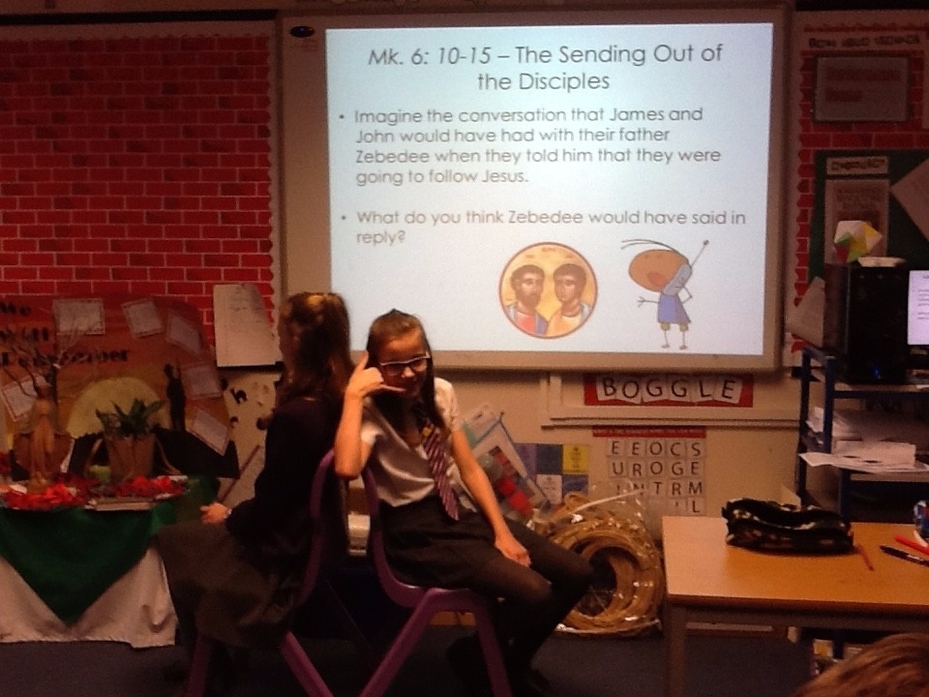 We loved exploring the Bible using role play.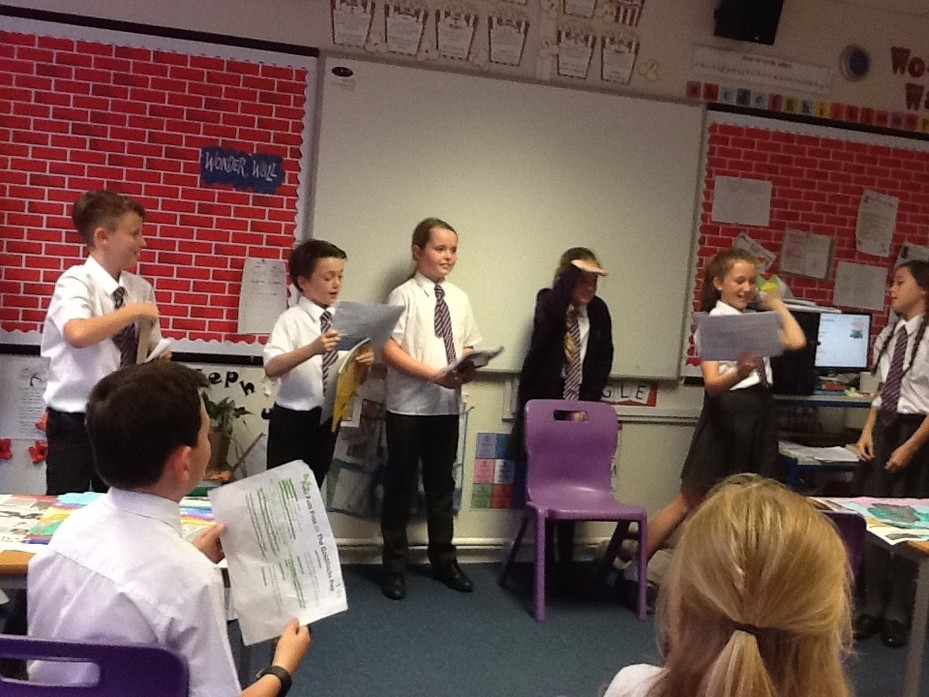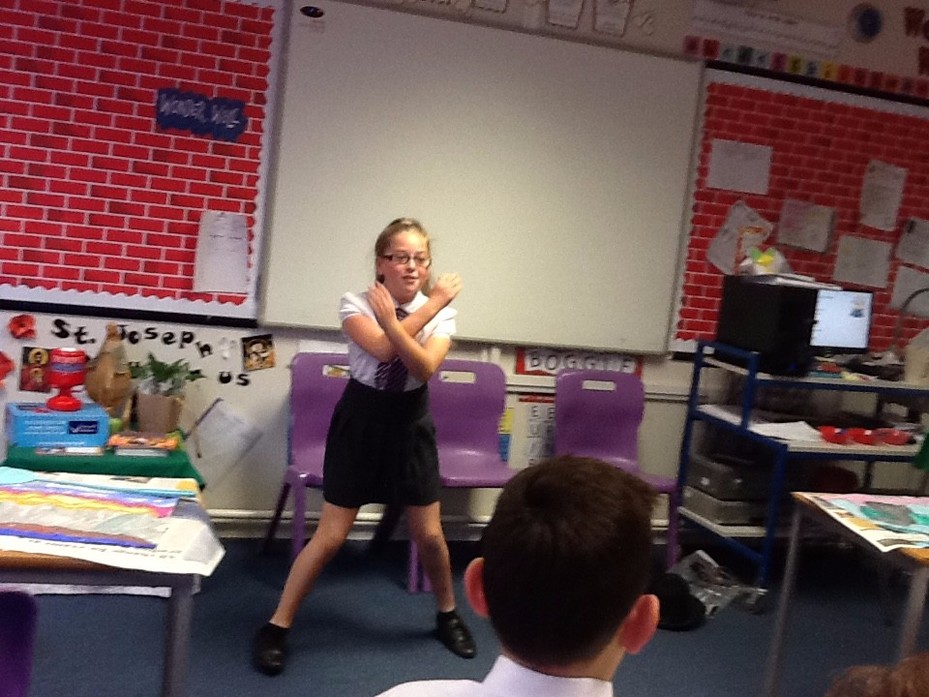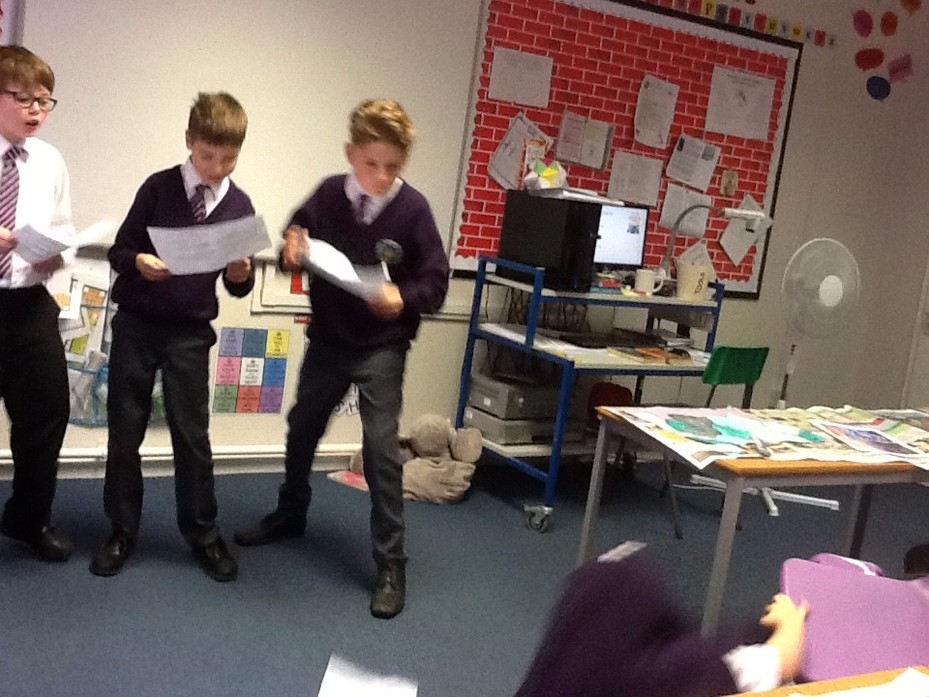 And performing poems in English lessons.
Back in September the year got off to a great start. Working together as teams had been a real focus and what amazing teams we made!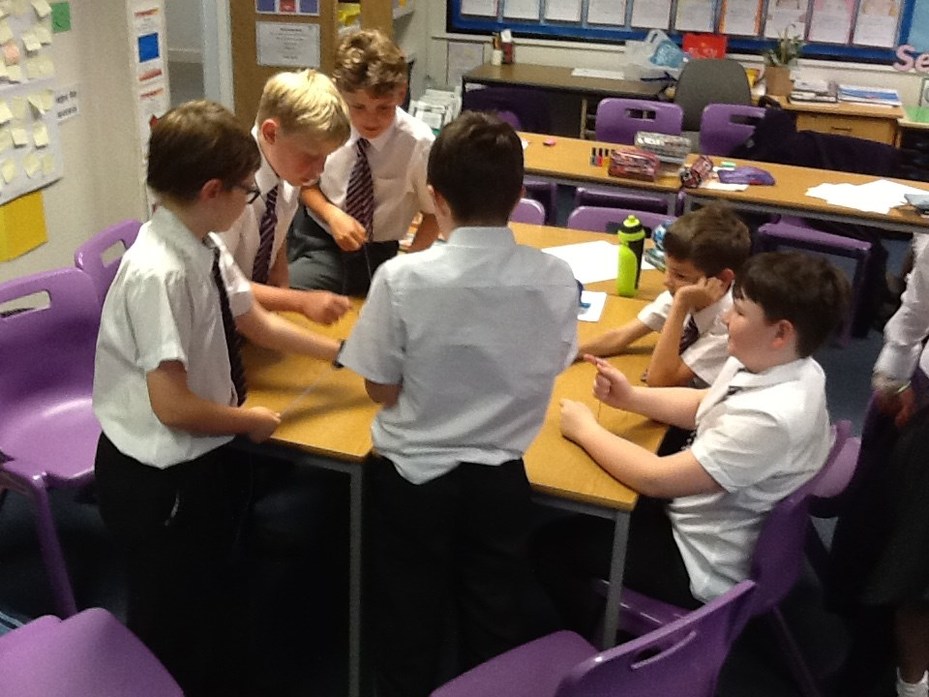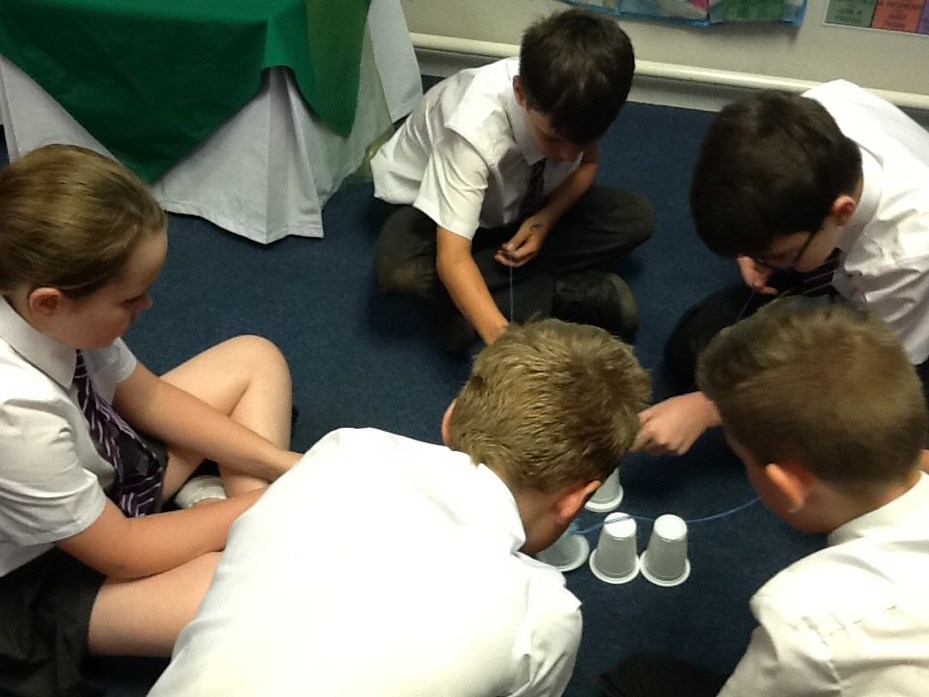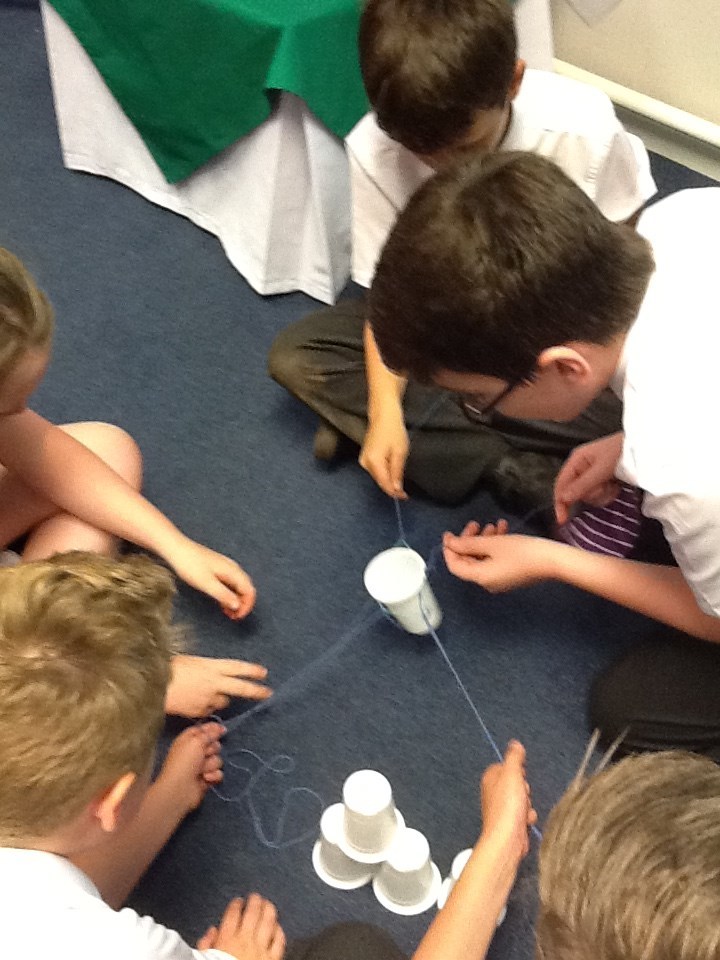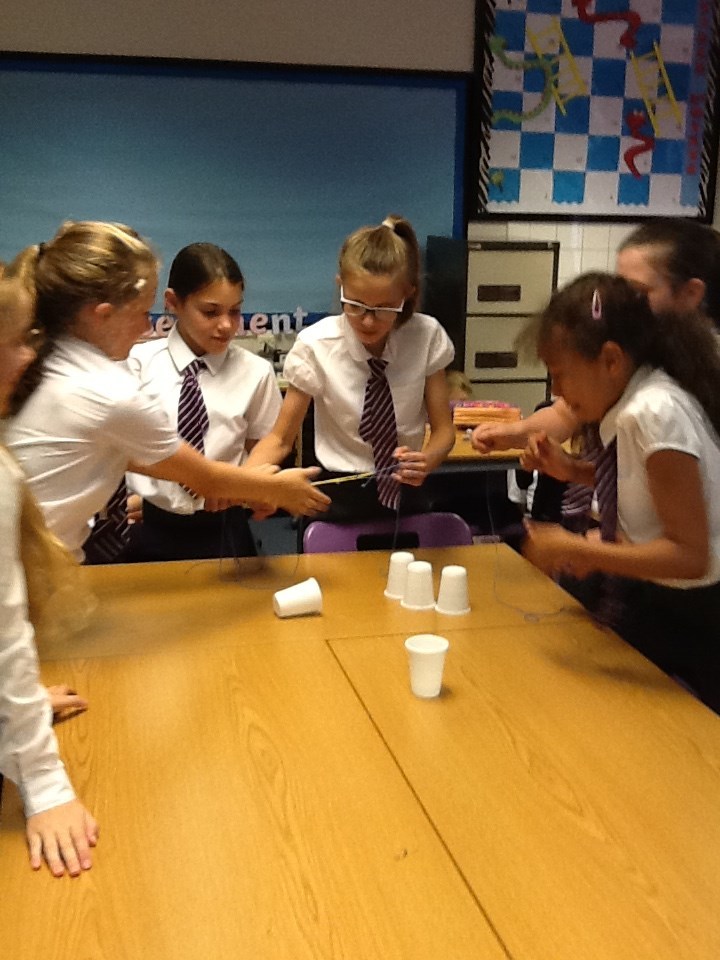 Our assembly on resilience, using the book 'Giraffes Can't Dance,' was a lot of fun. Billy's warthog dance was especially entertaining! The masks we made were fantastic too!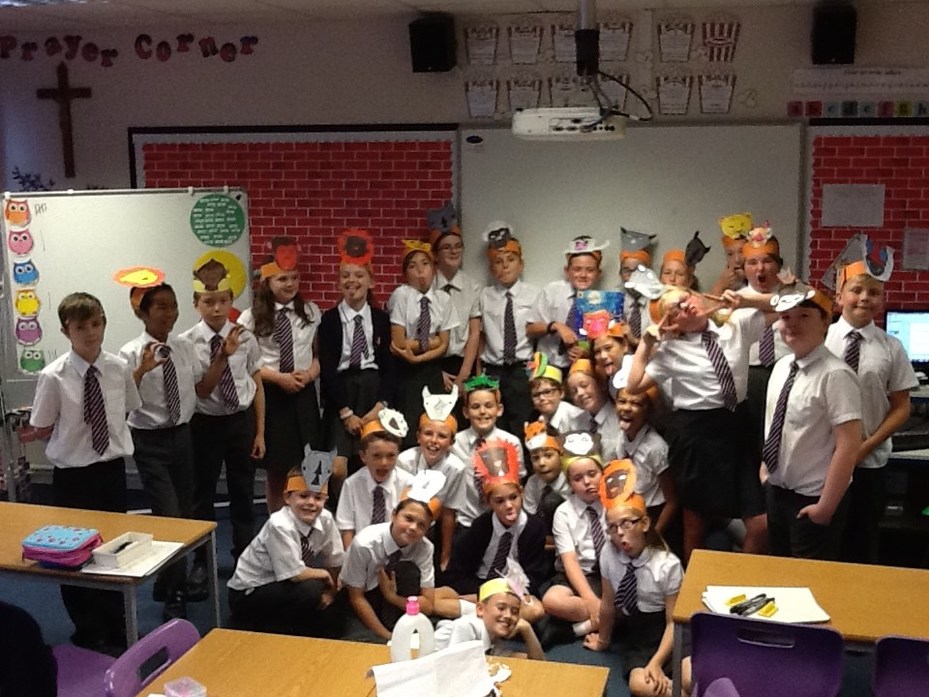 In September we went to Alton Castle for a day retreat, together with SS Peter and Paul's school. We spent time reflecting on the Holy Spirit as we began our work preparing for the Sacrament of Confirmation. We went for a lovely walk through the countryside and sat on top of Toot Hill to eat our lunch. In the afternoon, after we had returned to the castle grounds, we engaged in some more fun team building games.