Pre-School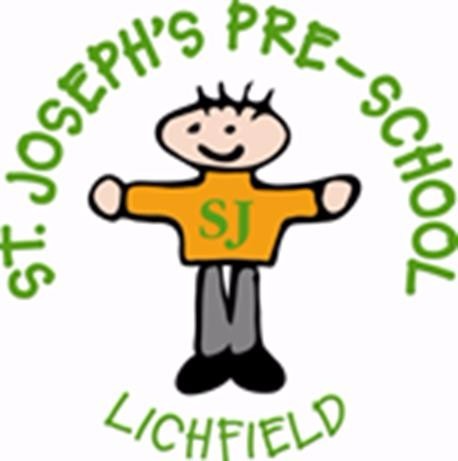 Welcome to St Joseph's Pre-school
We are open during term time from 9:00am until 3:30pm, providing child care for children aged 3 to 5 year olds families can choose from any combination of sessions from mornings or afternoons to full day sessions. We accept applications for pre-school throughout the academic year
(for further information about applying for Pre-school, please see the links below.)
St Joseph's Pre-school is based within St Joseph's Catholic Primary School and we pride ourselves on providing quality education in a caring, stimulating and fun environment working to the Early Years Foundation stage curriculum (EYFS).
In Pre-school we recognise the importance of developing each child's self-confidence and self-esteem with a positive approach to learning, and provide a range of experiences and activities to promote each child's development in these areas.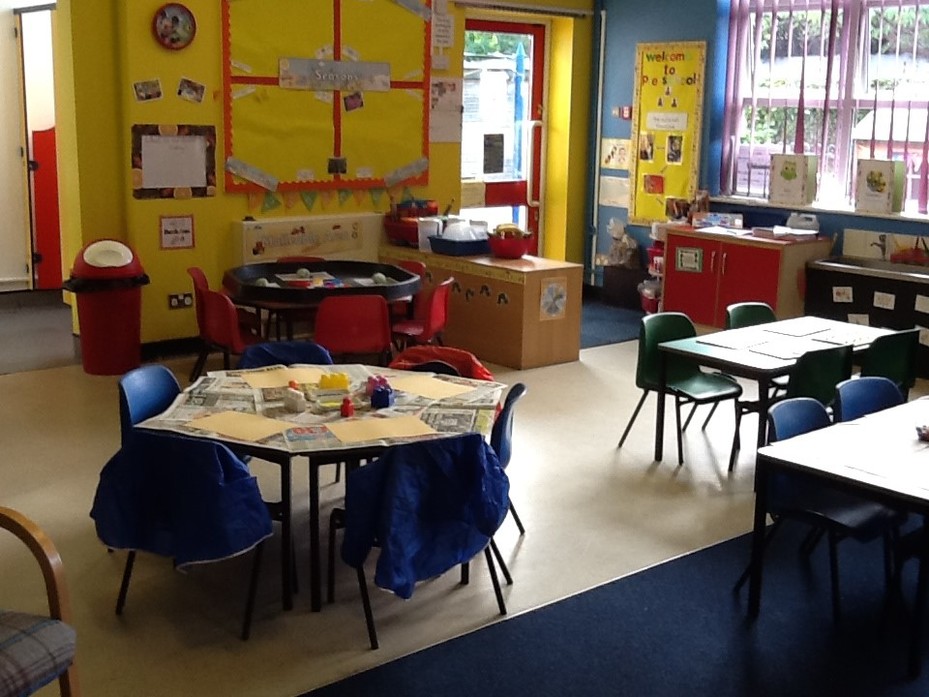 Pre-school has a Governing Management Committee and although we have a separate admissions procedure to St Joseph's Catholic Primary School, we work inclusively with main school and have adopted many of the school policies as our own. We get involved in special whole school activities and events, and work closely with Reception to ensure our preschoolers are Reception ready!.
We also work with other settings, Primary schools and other professionals to provide the best care and education for each child.
We look forward to welcoming families to our Pre-school and sharing in each child's amazing learning journey!
Interested in a place for your child?
If you would like to consider St Josephs for your child/ren's Early Years learning journey, please feel fee to contact us and arrange an appointment to visit. If you like what you see, you can then progress to application.
Applying for a place
You will need to complete the application form below to apply for a place here at St Josephs Pre-school, once complete please email your form to the email address below. We will look at your request and advise you if we are able to accommodate. In the event that we are unable to accommodate your request we will advise you of any alternative we can offer or place you on the waiting list.
We will then send you the Agreement Form for you to confirm your place with us, you will need to sign and return this to us before your child's agreed start date.
Should you have any questions please use the email below to contact us.
Pre-school has adopted the policies of the main school please see here for our policies
Contact us:
Cherry Orchard
Lichfield
WS14 9AN
email: pre-school@stjosephslichfield.org.uk
Uniform
Please ensure your child attends Pre-school in clothes suitable for messy play as their day will be filled with lots of fun and we want them to feel comfortable.
Although not compulsory, Pre-school has a polo shirt and sweatshirt that you can purchase from Uniforms Plus should you wish.
Our charging tariff for additional or unfunded hours are £4.20 per hour (or part thereof). Fees are invoiced termly in advance via Staffordshire County Council.
Snack Fee of £3.50 per week is also payable for children attending St Josephs Pre-school, this fee cover the cost of providing healthy snacks and extra resources to support your child/rens education. Snack Fee is paid via Parentpay.
You may also purchase a school meal for your child, please advise your child's key worker on the day. Information on school meals can be found here.
There will also be additional fees for extra trips/events that your child maybe invited to take part in.
Please see our terms and conditions for more information.
St Josephs is happy to accept payment using Childcare Vouchers, and we have accounts with many of the main providers.
Your employer may be able to help you with childcare costs using childcare vouchers or other scheme.
You must pay Income Tax and National Insurance on some kinds of support.
You don't have to pay tax and National Insurance on:
You can get up to £55 a week from childcare vouchers, depending on how much you earn and when you joined the scheme.
Funded Sessions
Funding is provided for 3 and 4 year olds for 15 hours per week by Staffordshire County Council. Eligibility is usually from the term following their third birthday, please see below for the statutory term dates (please note these may differ from the school actual term dates)
When can my child receive their funded place?
Funding for 3 & 4 year olds will start from the term after the child's 3rd birthday:
Children born between: Free places start from:
1st January - 31st March Summer term (from 1st April)
1st April - 31st August Autumn term (from 1st September)
1st September - 31st December Spring term (from 1st January)
In addition to the 15 hours funding, some parents/guardians may be eligible to access an additional 15 hours of funding, you can find more information here.

The 30 hour places will take place over two daily sessions 9am - 12.30pm and 1pm to 3.30pm. If you require all day care then payment would be required for 12.30 to 13.00 at a cost of £10.50 per week.