Pre-School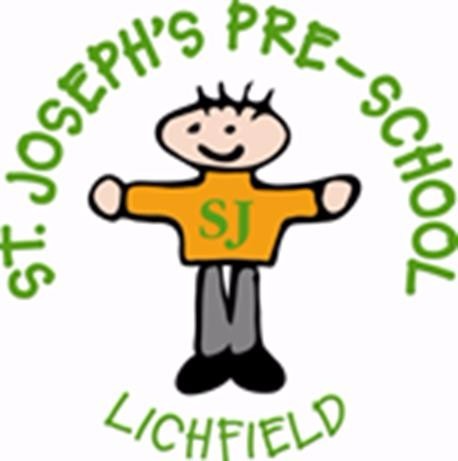 Welcome to St Joseph's Pre-school
Opening Times
9.00am - 3.30pm
Sessions
9.00am - 11.30am
11.30am-1.00pm
1.00pm-3.30pm
St Joseph's Pre-school is based within St Joseph's Catholic Primary School and we pride ourselves on providing a quality education in a child-led, caring and fun environment. We achieve this by having fully qualified, highly trained staff who support the children's interests, learning and development whilst following the Early Years Foundation stage curriculum (EYFS).
We always welcome parents and family to come and view our pre-school to see the wonderful environment and meet the staff, if you would like to visit please contact Miss Moseley through email or phone. The details are further down the page.
Our Daily Routine
No matter rain or shine, we are always outside!
9.00am Pre-school opens
9.10am-9.15am Morning Songs
9.15am-11.15am Free flow - inside and outside play
11.15am-11.25am Tidy up time
11.30am Home time/Arrival time
11.30am-11.45am Phonics Session
11.45am-11.55am Toilet time
12.00pm-12.40pm Lunch time
12.40pm - 2.50pm Free flow - Inside and outside play
1.00pm Home time/arrival time
2.50pm-3.00pm Tidy up time
3.00pm-3.15pm Circle Time
3.15pm-3.30pm Children get their own bags and coats ready for home time
Each week we go on a Welly Walk onto the big school field to explore the natural environment and do fun activities, for example making bird food and building fairy houses.
We also have a PE lesson each week taught by a professional sport coach in the school hall or playground, focusing on different sports such as football and tennis.
Trips
We join up with Reception and the whole school for trips, as well as going on our own within Lichfield to places like -
The local Garrick Theatre for the Christmas Pantomime
The local Library
The local market and town shops
The local park
We also plan trips with Reception which are further a field and need us to take a coach, we invite parent helpers to come along.