Homework :
Return on: Tuesday 26th September 2017
Maths - http://www.bbc.co.uk/bitesize/ks2/maths/number/place_value_headings/read/1/
Please visit the BBC bitesize website, place value KS2. This recaps on all the work we have been doing in class. There is some information to read, a game to play and a quiz!
Continue to practice all times tables up to 12 x 12.
English - Writing Task. Continuing our work on Spooky stories: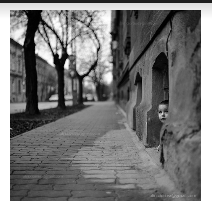 Spelling: words ending in the prefix 'ed' e.g. planted, mended, stayed, scared, stopped, splashed, escaped, dropped
Things to think about: When does the root word change? When do we need a double letter? What happens to words ending in 'y'?, what are the exceptions to these rules?
RE -Discussion question:
If we are all made "in the image and likeness of God", how should this affect the way we treat others?
Please check your pencil cases. You must have a pen and a pencil every day.
Homework presentation
Please ensure that you follow the school presentation rules in the same way that you would in your school books. For this reason, we have provided a new homework book for this term. Please refer to the homework section of the website for further information.
Autumn Term
Well done children, you have made a great start to the new school Year! Remember its our assembly on Friday 22nd September.