Homework

:
Return on: Tuesday 27th March 2018
English: This week we enjoyed a visit to Wade Street Church to take part in Easter themed activities. Write a 'Thank you' letter to the volunteers at the church.
Maths - Complete the MyMaths activity you have been set - multiply/divide by 10, 100
Continue to practice all times tables up to 12 x 12, using TT Rockstars, (password in Hwk book).
Spelling: words ending in 'geable' e.g changeable, chargeable, stageable, enlargeable, manageable, exchangeable, forgeable, knowledgeable
Do you know what all of these words mean? Could you say them in a sentence?
Continue to practise Year 5 and 6 spellings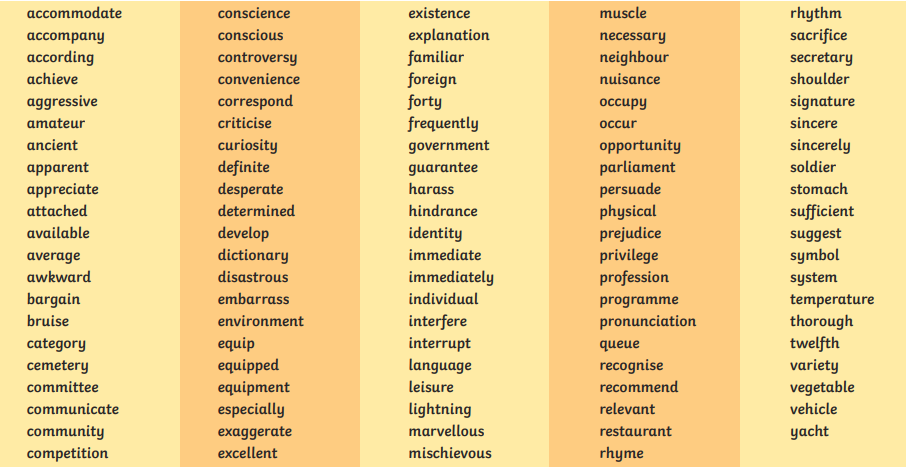 RE -Reflect on the Wednesday Word.
Please note: Make sure you have the correct equipment in school. You need a pen, pencil and ruler daily.
Homework presentation
Please ensure that you follow the school presentation rules in the same way that you would in your school books. For this reason, we have provided a new homework book for this term. Please refer to the homework section of the website for further information.
Spring Term
English
We have been looking at the nonsense poem 'Jabberwocky'. We have learned sections of the poem off by heart and presented them to the class.
Maths
A big part of the Year 5 Maths curriculum is fractions! So far, we have learned how to find equivalent fractions, how to compare and order fractions. We know what improper fractions are and how to convert these into mixed numbers. Next we will learn how to add and subtract fractions. Please support your child by talking to them about their Maths work and helping them with any areas they are finding particularly tricky.
We continue to learn about area and perimeter.
It is essential that all children are confident with all times tables up to 12 x 12, to be able to do this work.
RE
We are trying to use Jesus as our example to help us keep our Lenten promises. Remember to look at your Lent calendar every day.
This term Year 5's assembly was all about saving the rainforests - looking after the wonderful world that God gave to us.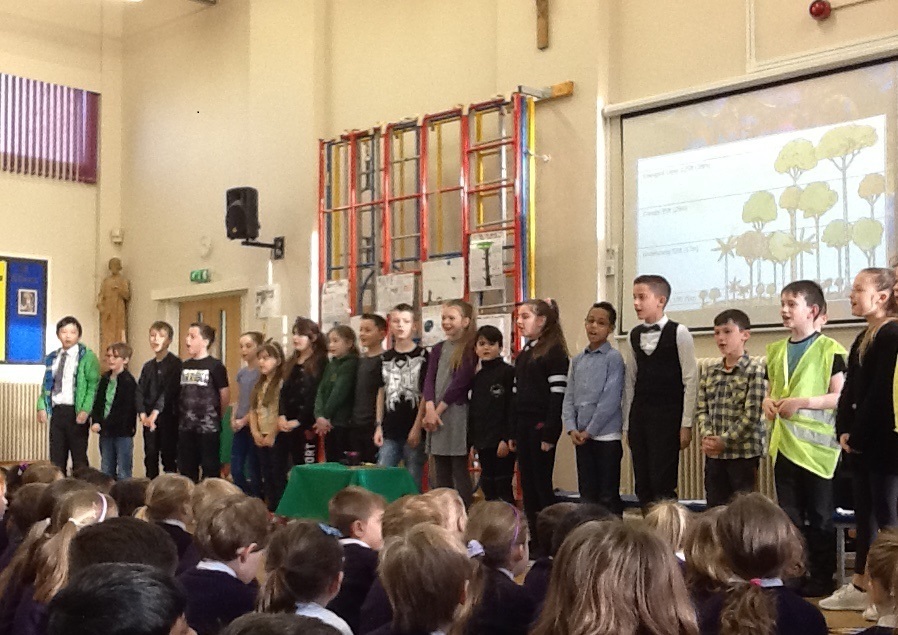 Topic
This term's topic is The rain forest ' We are going to be writing persuasive letters encouraging people to 'Save the Rainforest', using all the skills we have learned in English lessons. Look out for our 'Save the Rainforest' posters around school.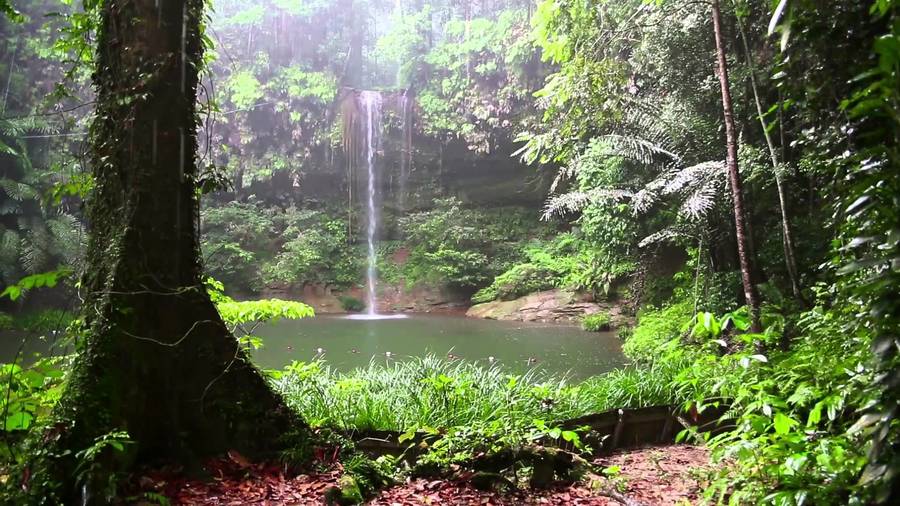 Science
After completing 'separating materials' we will be venturing into outer Space to learn about the Earth, Sun and Moon. Can you name all of the planets in our Solar system in order? See if you can come up with an acronym to help e.g. My Very Eager Mother Just Served Us Noodles.