Welcome to Year 5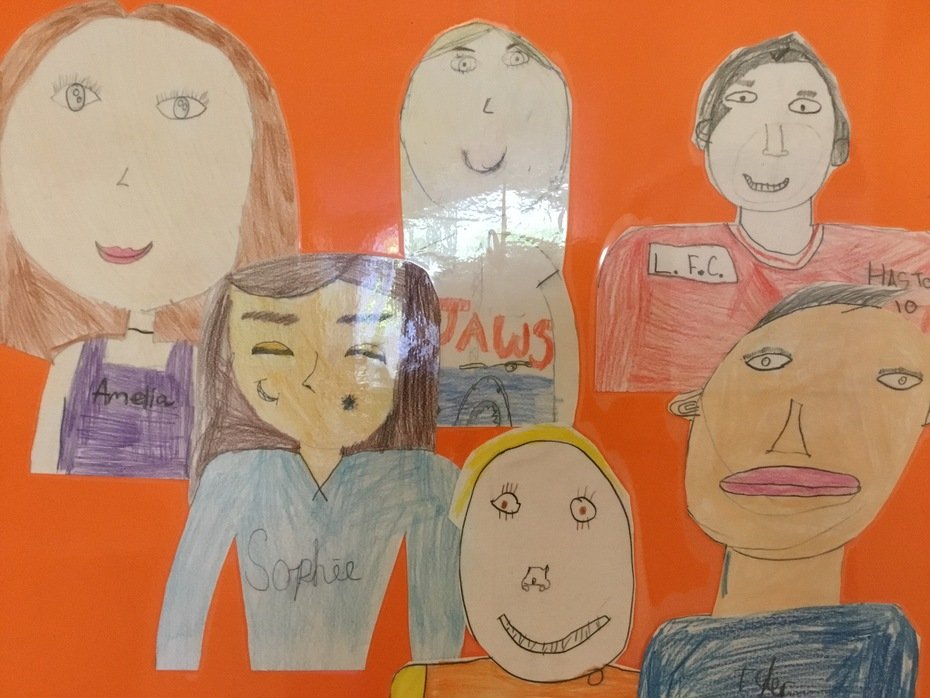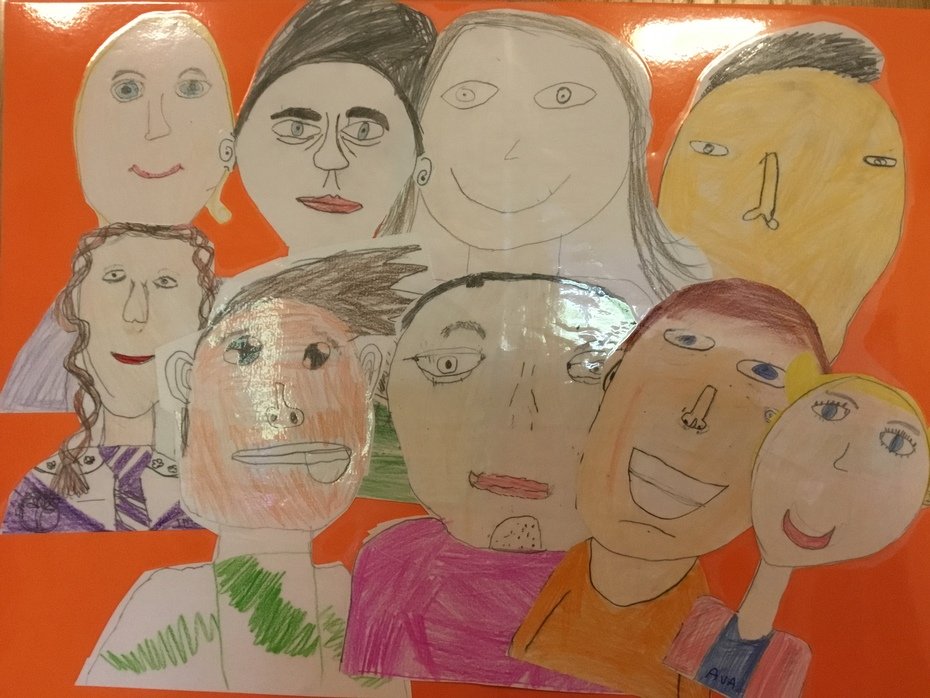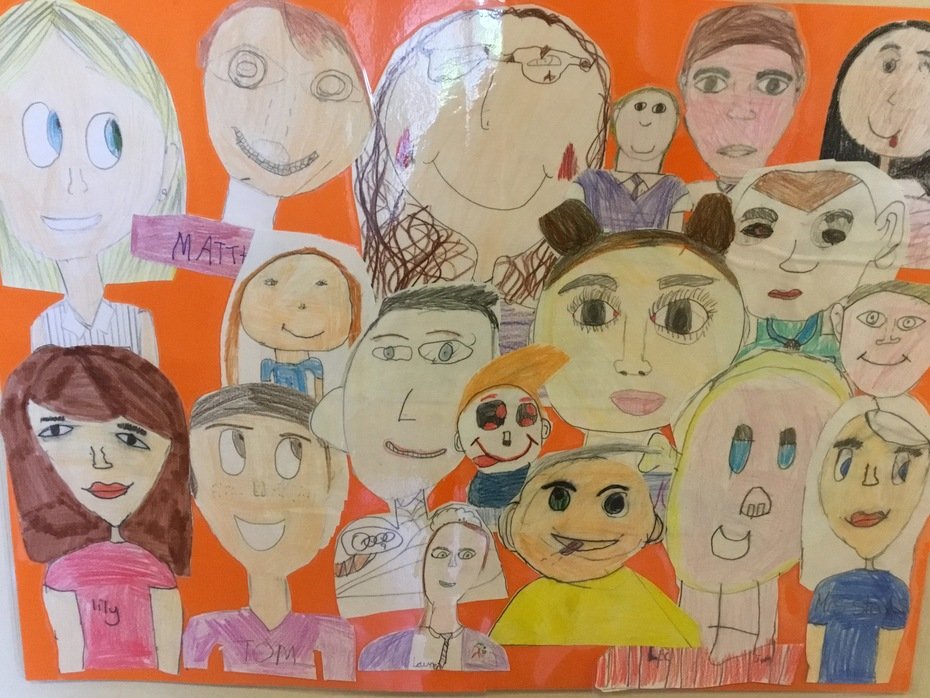 Homework
Friday 15th March
Due in
Tuesday 26th March
Homework presentation
Please ensure that you follow the school presentation rules in the same way that you would in your school books.
Please don't stick lots of sheets into your books.
Please refer to the homework section of the website for further information.
English
Continue to read daily, use bug club and practice handwriting.
We have been learning about Space and this week is British Science Week. Research and find out about different astronauts. Pick one and create a biography about them. Upload your biography to Google Classroom (if you are unable to do this, print for Homework books).
Use this website to support Spelling, Grammar & Punctuation: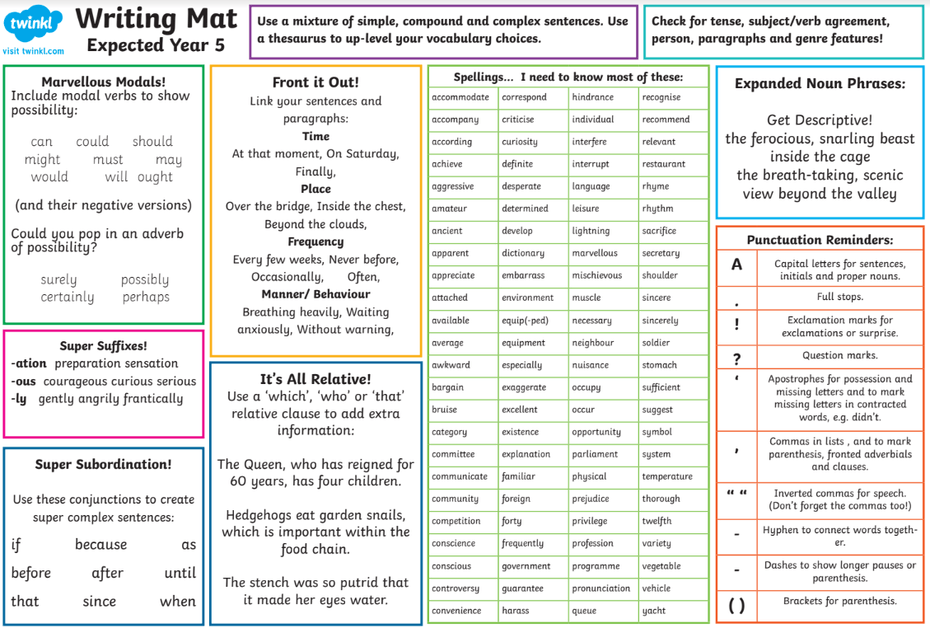 Spellings (spelling tests will take place on Friday)
Continue to revise Y3/ Y4 and Y5 / Y6 spelling lists as these will be regularly tested.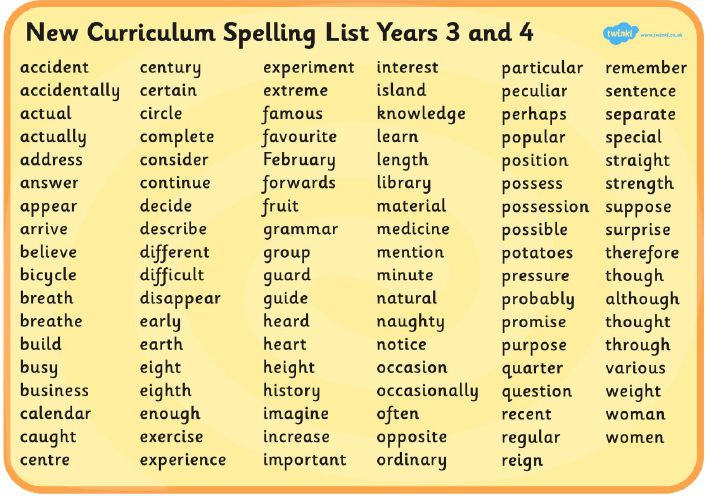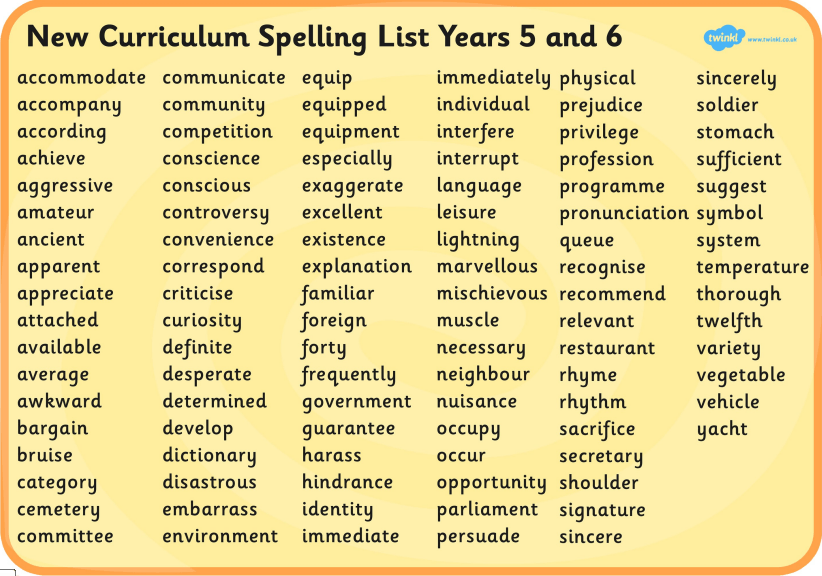 Spelling rule:
Words ending in –ent and –ence/–ency
Use –ent and –ence/–ency after soft c (/s/ sound), soft g (/dʒ/ sound) and qu, or if there is a related word with a clear /ɛ/ sound in the right position.
E.G. innocent, innocence, decent, decency, frequent, frequency, confident, confidence (confidential), obedient, obedience, independent, independence
There are many words, however, where the above guidance does not help. These words just have to be learnt.
Maths
Complete the online MyMaths activities.
Continue practicing Times Table Rockstars.
Remember to work through the MyMaths lessons to support class work.
RE
Please work through the 'Ten:Ten' monthly newsletter together.
Discuss our Value & Virtue for this half term: Learned & Wise.
Learned, finding God in all things; and wise in the ways they use their learning for the common good.
Science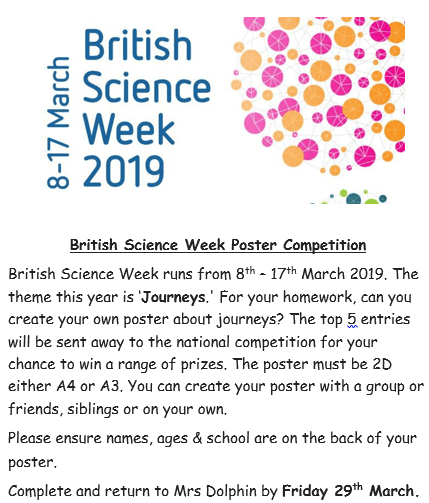 ICT
Y5 have set up their own G-mail accounts and joined the Y5 Google classroom.
To log on: go to the Google homepage, G-mail, use your username followed by @stjosephslichfield.org.uk then type in your password (remember to keep your password safe and don't share with others).
Check Google classroom regularly for questions, links or assignments.
Spring Term
'Playing it Safe' Performance
Y5 & Y6 enjoyed the performance about staying safe, particularly near construction sites. Another important message in the play was linked to peer pressure and what to do in situations which are dangerous.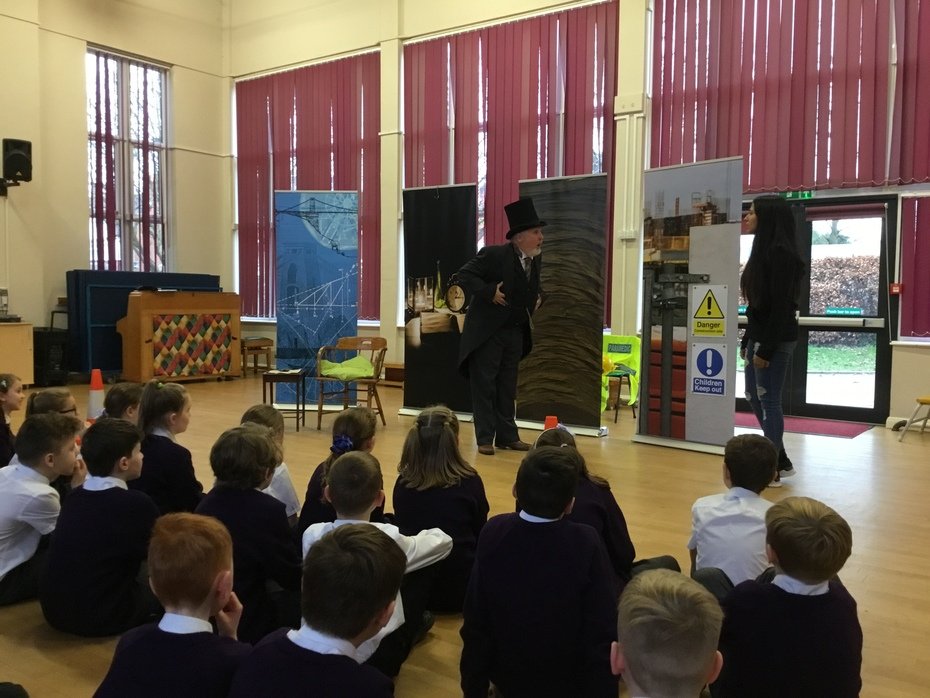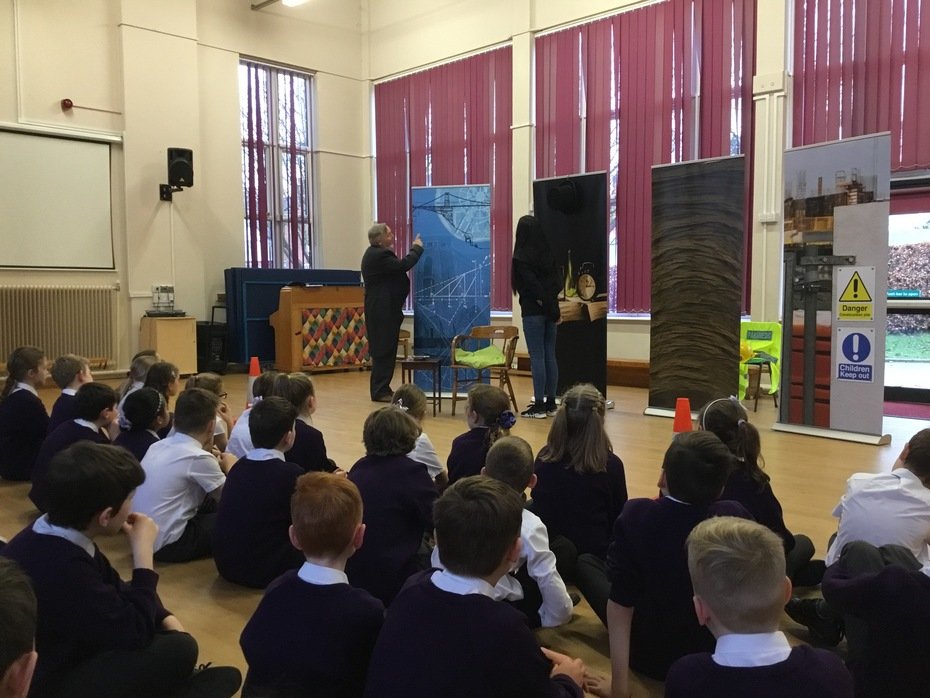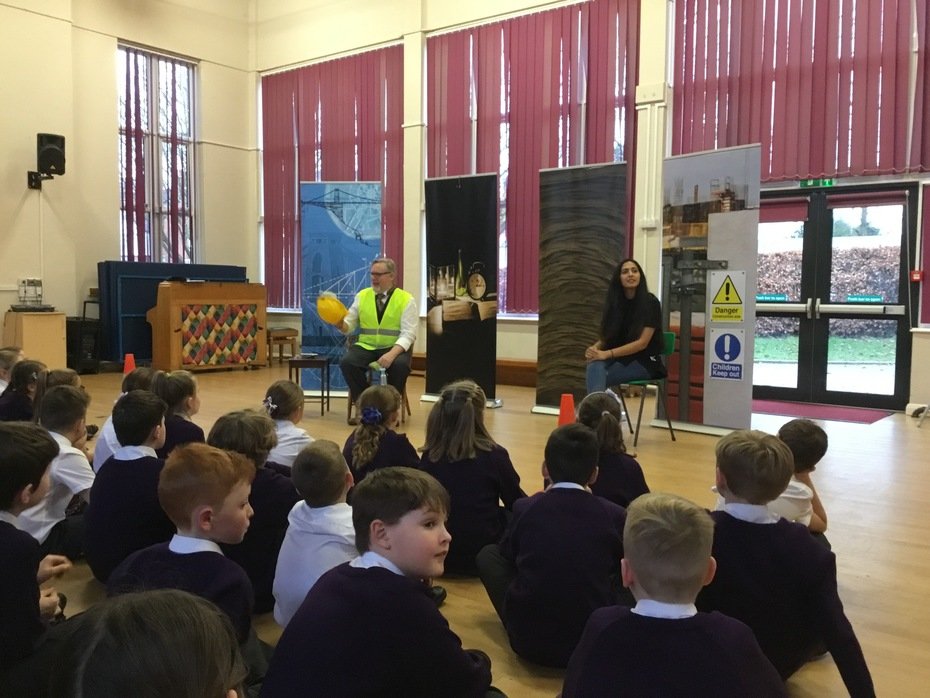 The performance also taught us about the inventor Isambard Brunel. Y5 then researched Brunel and created a fact file about his life and work.
English
This term Y5 have been looking at the narrative poem 'The Highwayman.' They have learnt part of the poem by heart and performed it with actions and sounds.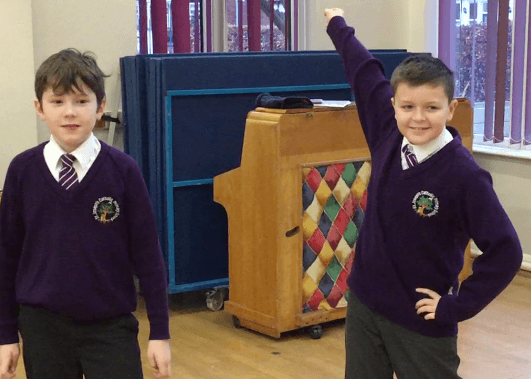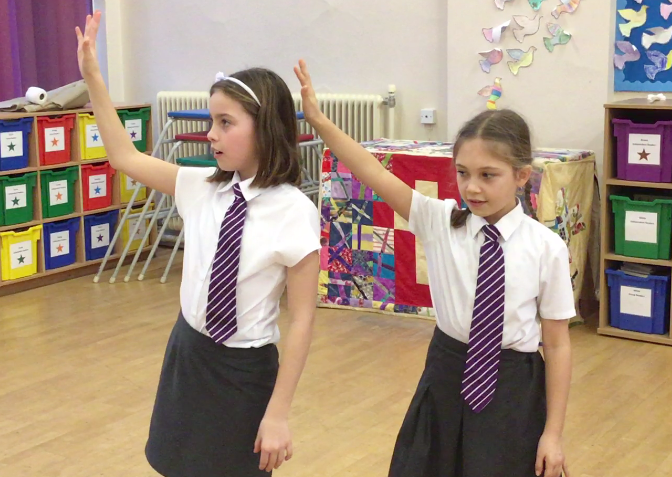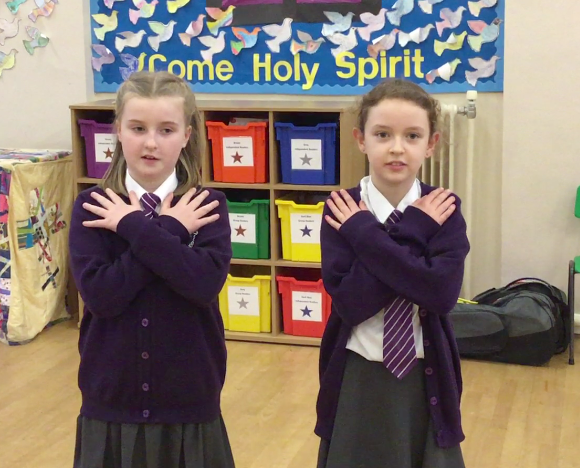 Science
Materials
Y5 continued to investigated materials and how they can be changed. We learnt about how some solids (soluble) can dissolve in a liquid to make a solution, E.G. salt, coffee, sugar and gravy. However other solids are insoluble therefore don't dissolve, E.G. sand and rice.
Next we investigated if the water temperature affects how long it takes sugar and salt to dissolve.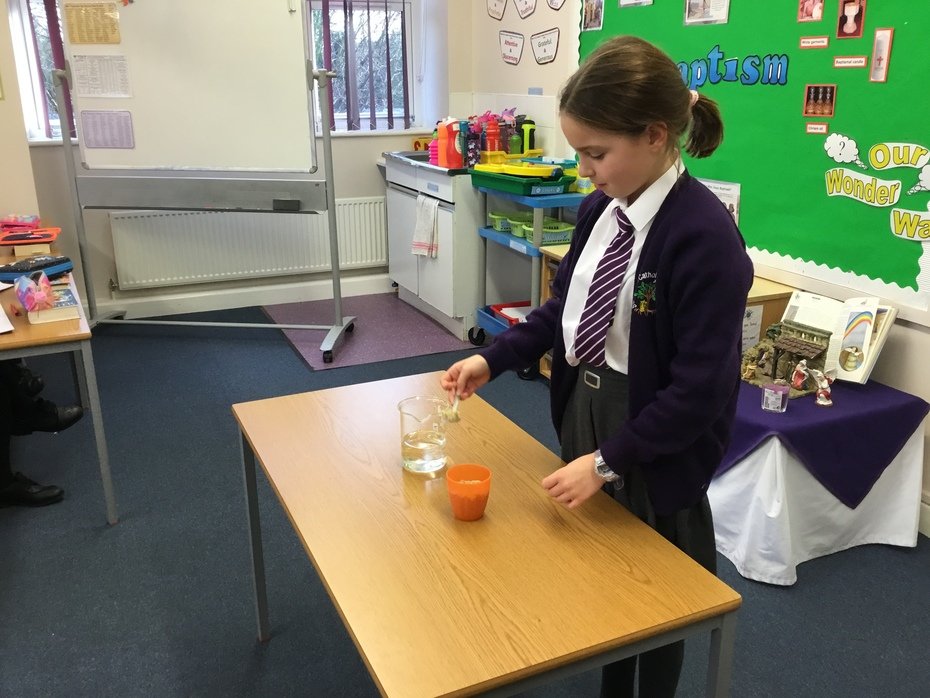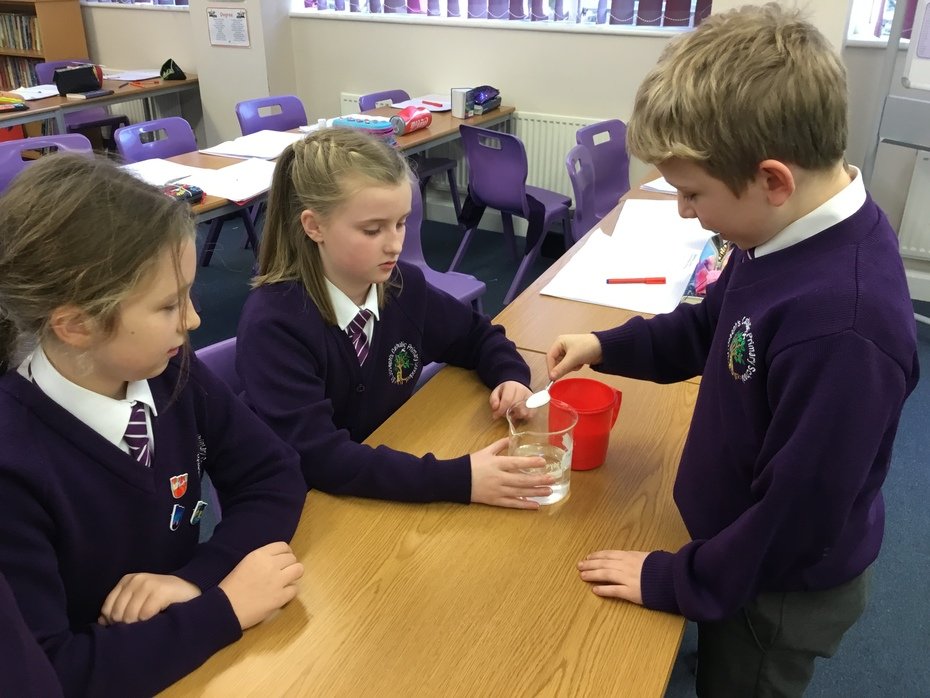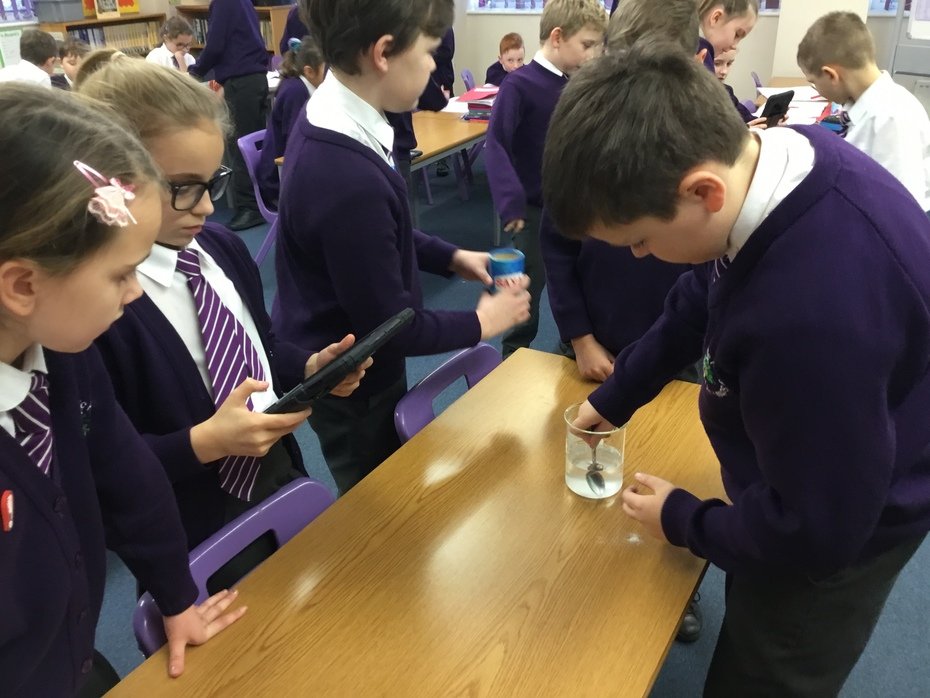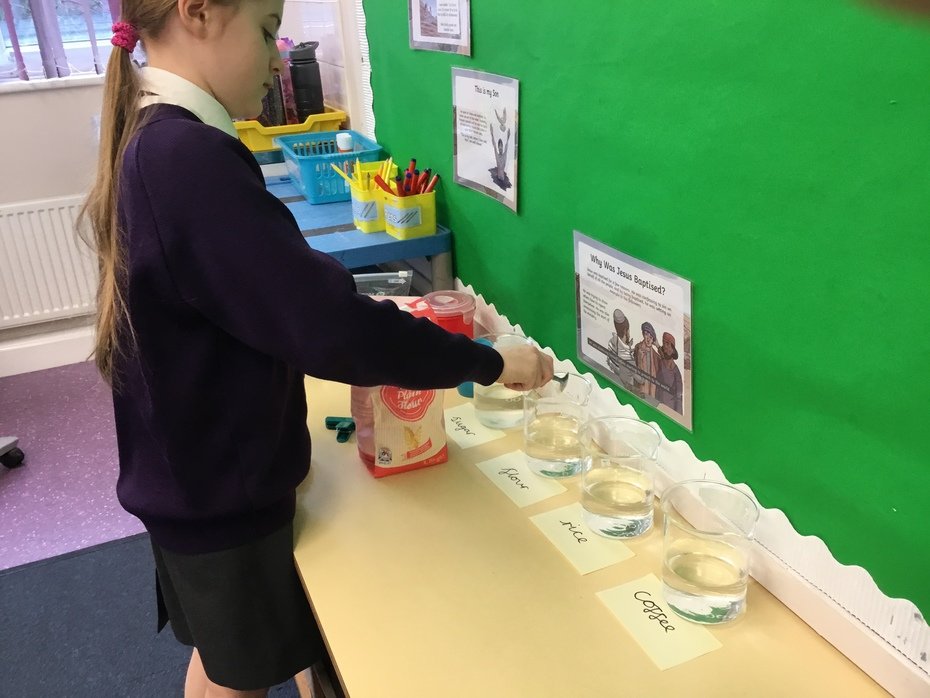 We then had a challenge to separate different materials that had been mixed together. There are lots of different ways to separate mixtures depending on the type of materials combined. How would you separate salt and water or water and oil?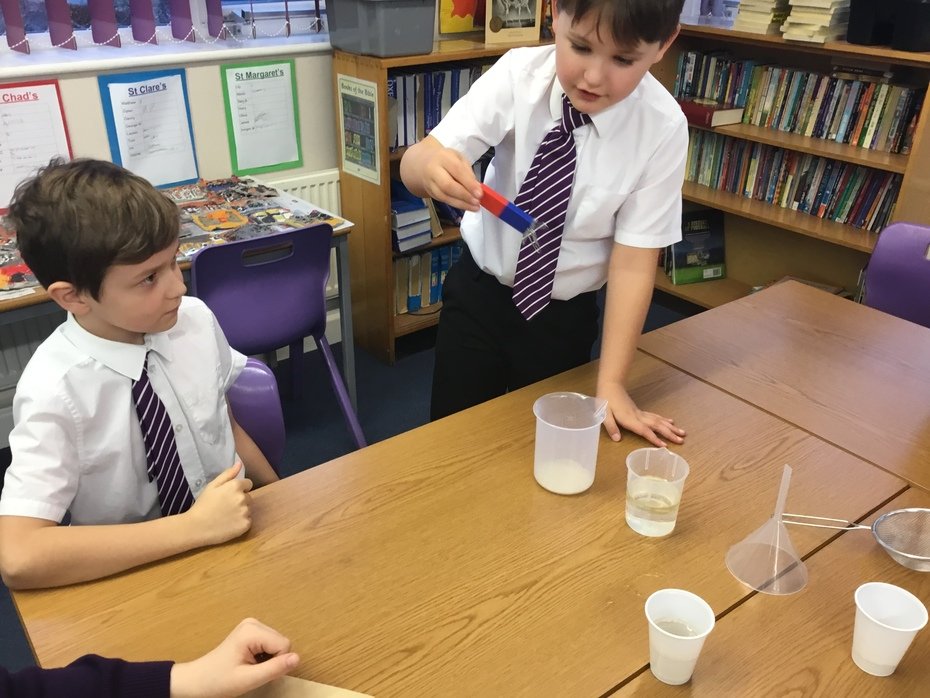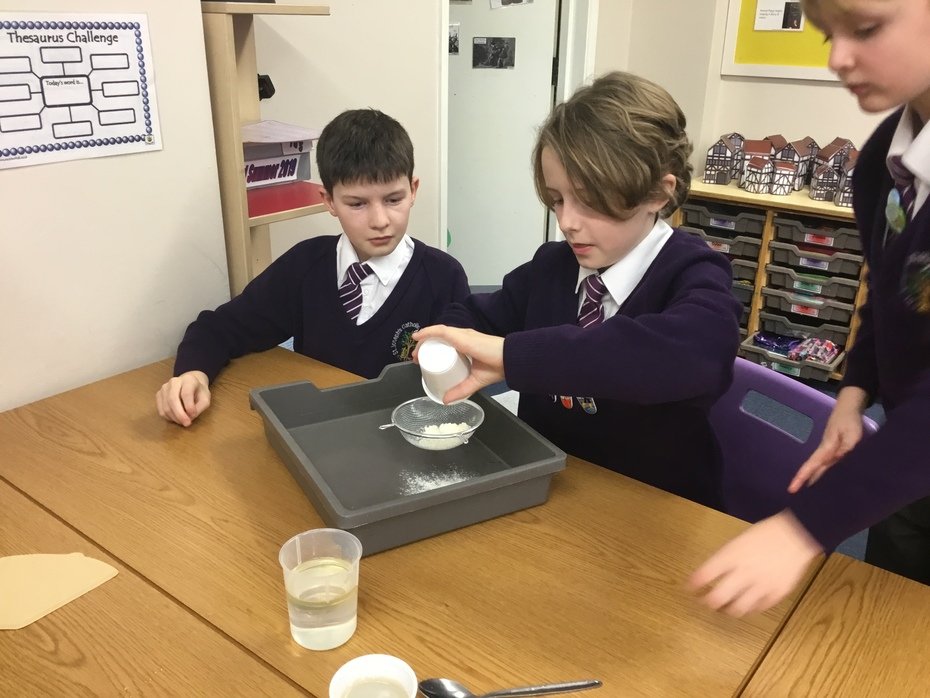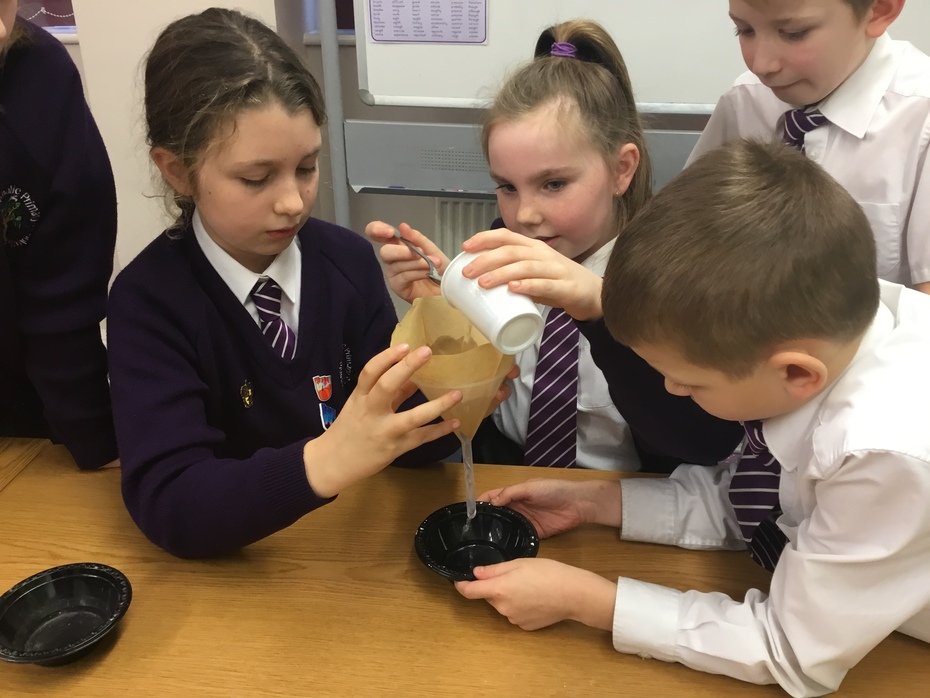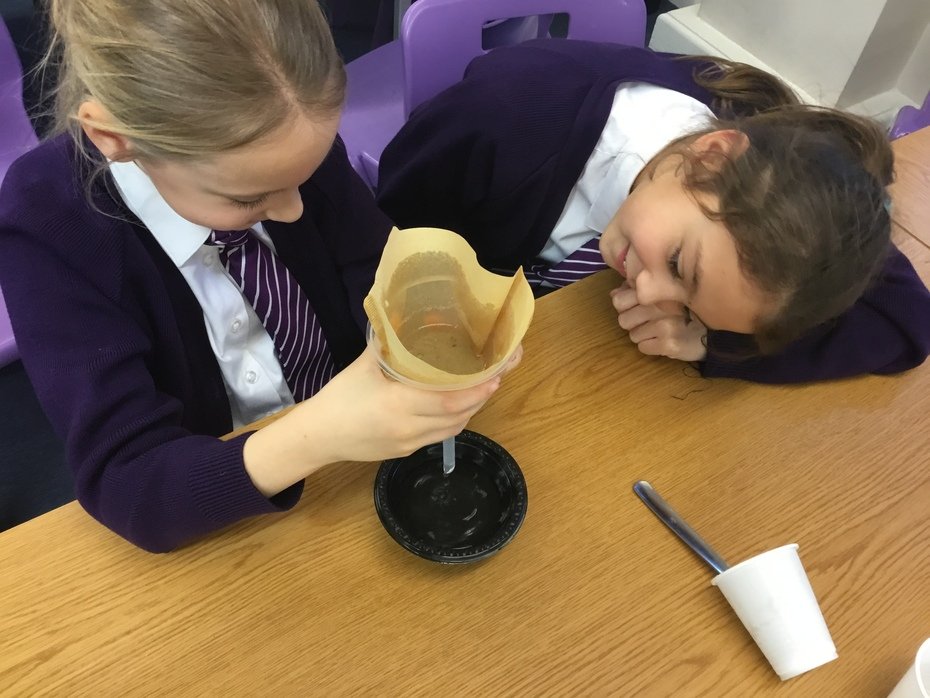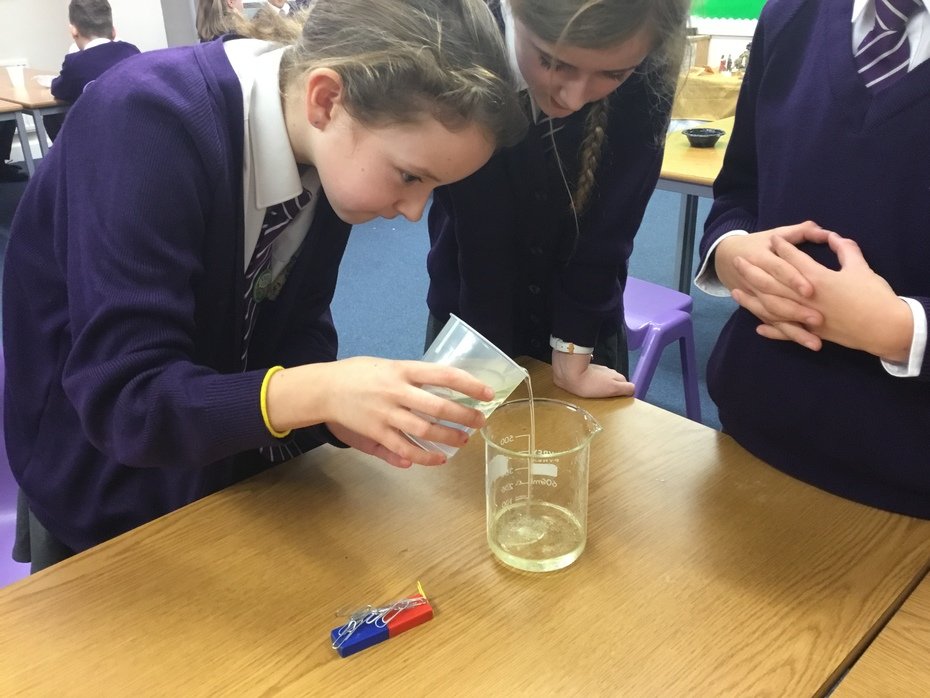 Autumn Term
Andy Stanton Author Visit
Y5 had a great time meeting 'Best Selling Author - Andy Stanton.' We have loved reading his funny book (Mr Gum) in class.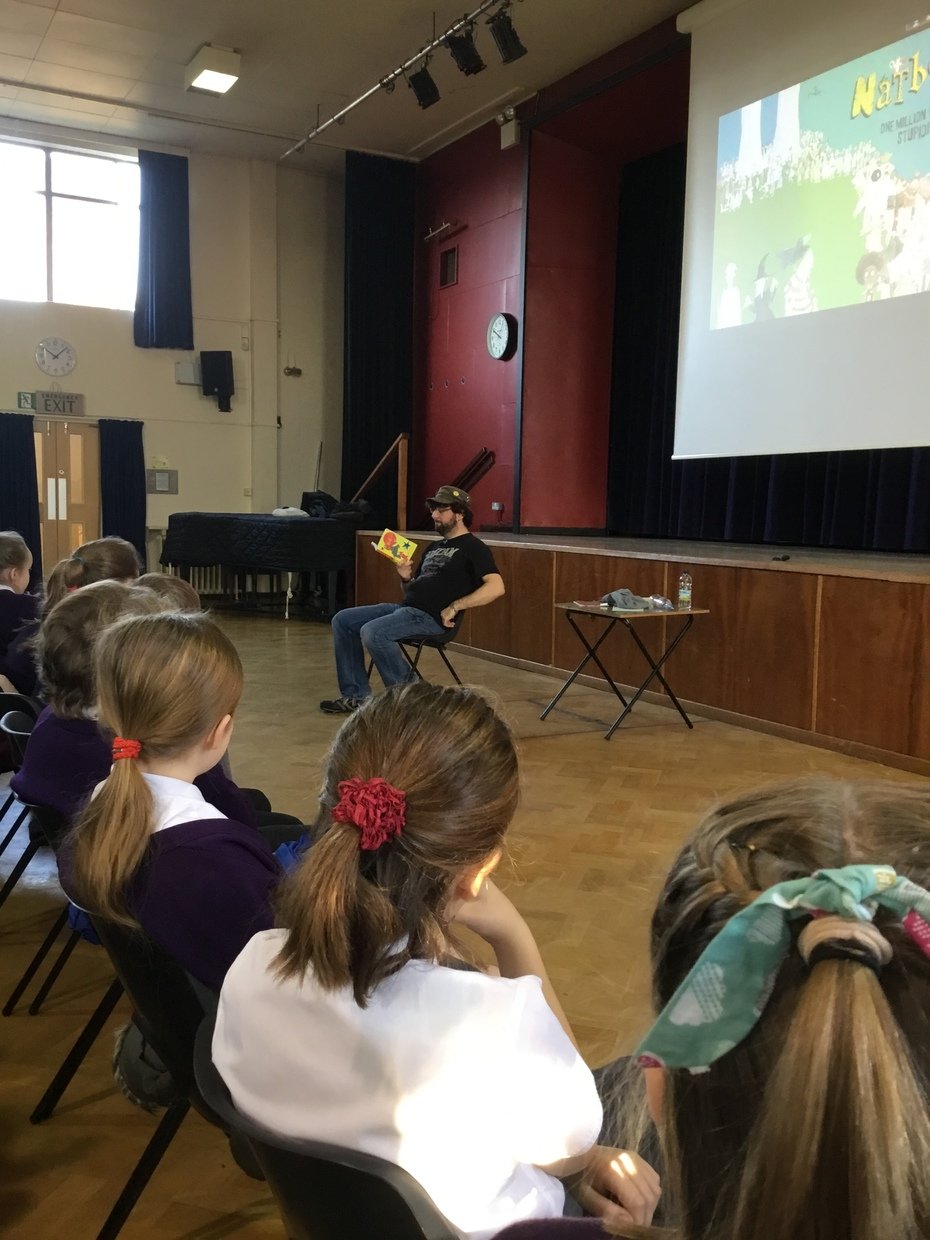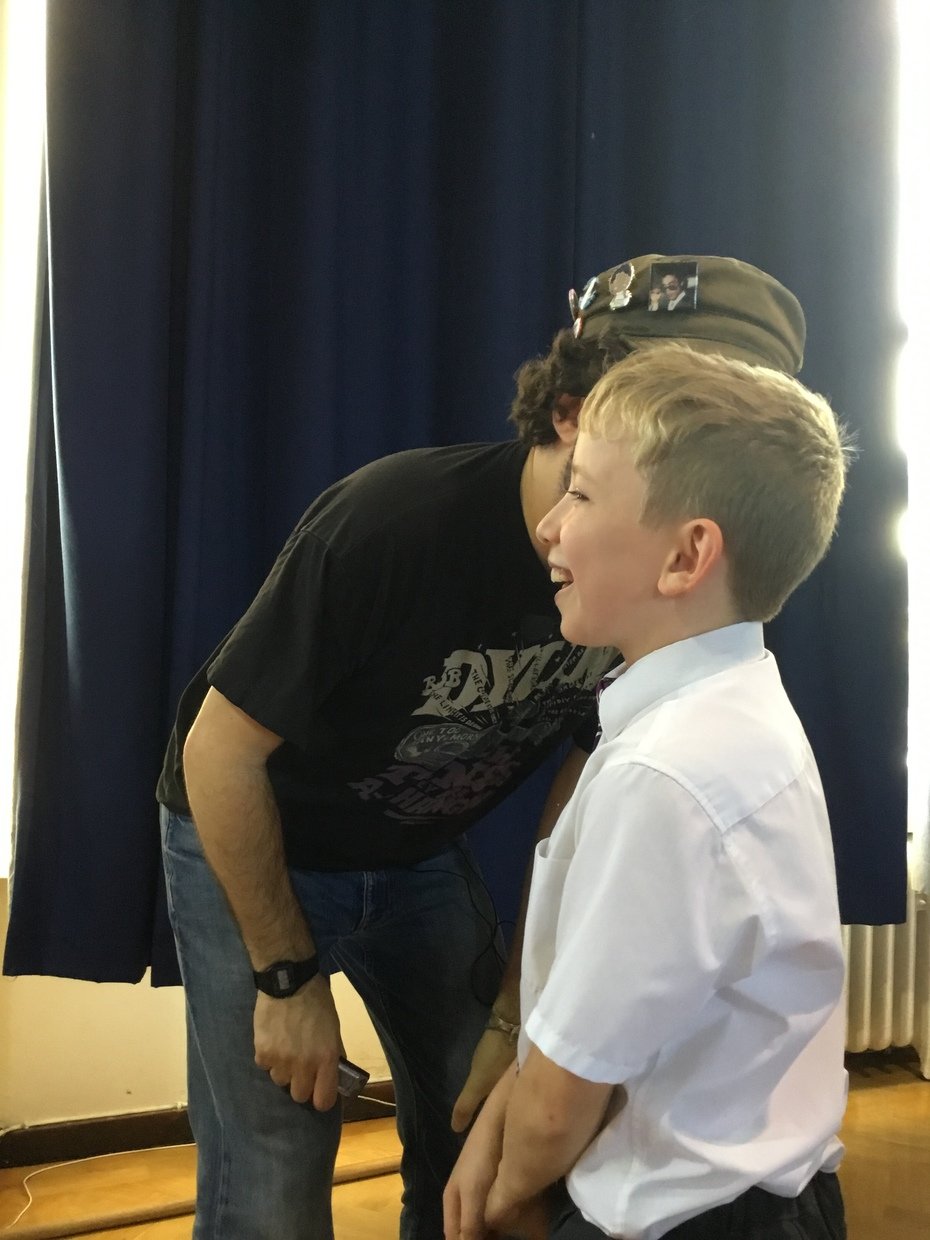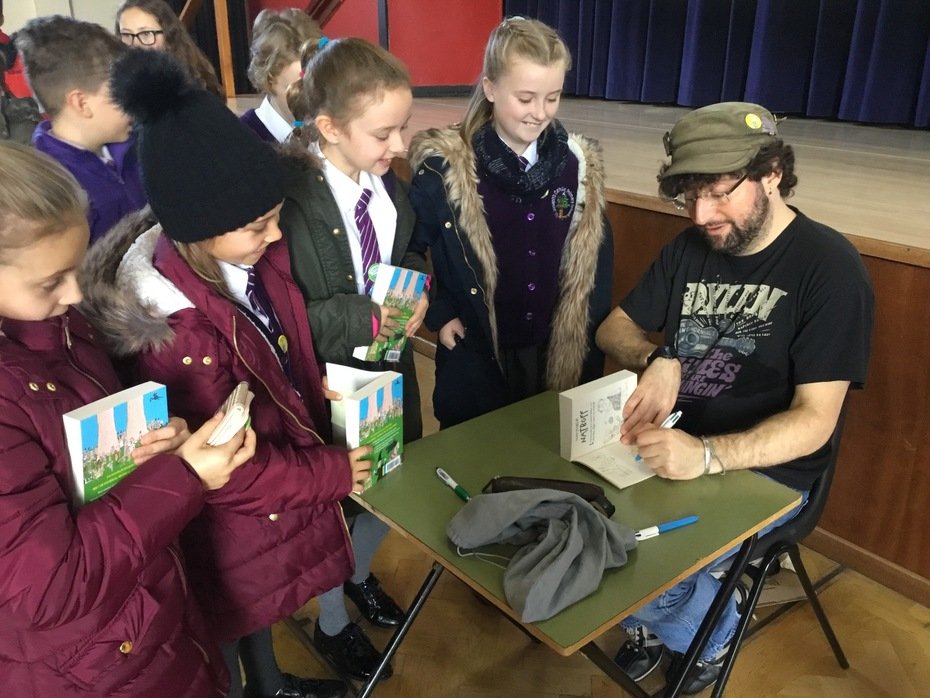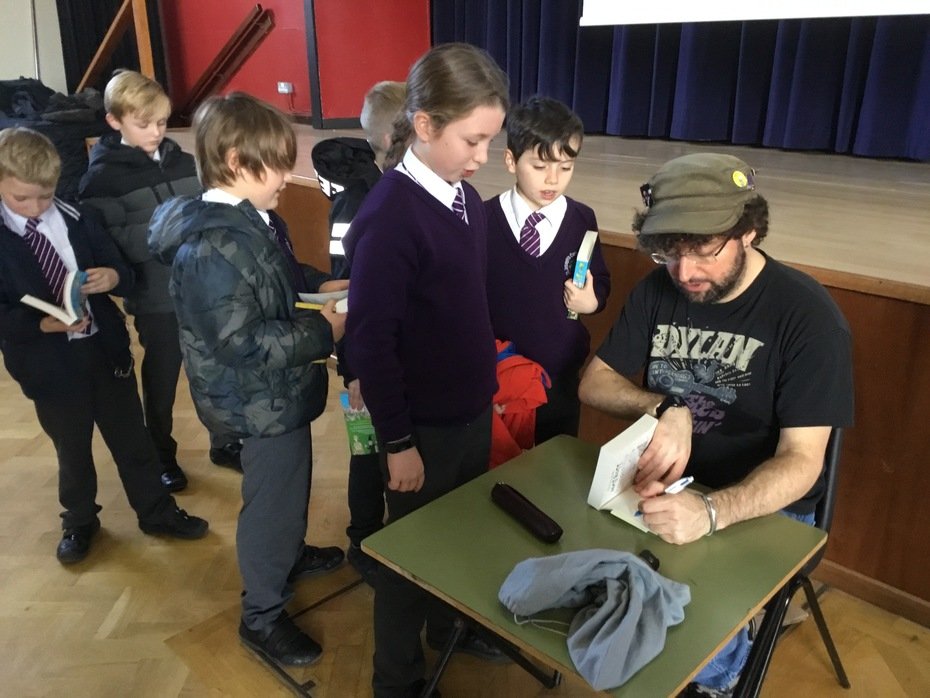 Creative Homework Presentations
Well done to everyone who has completed their Anglo-Saxon research projects and presented them to the class.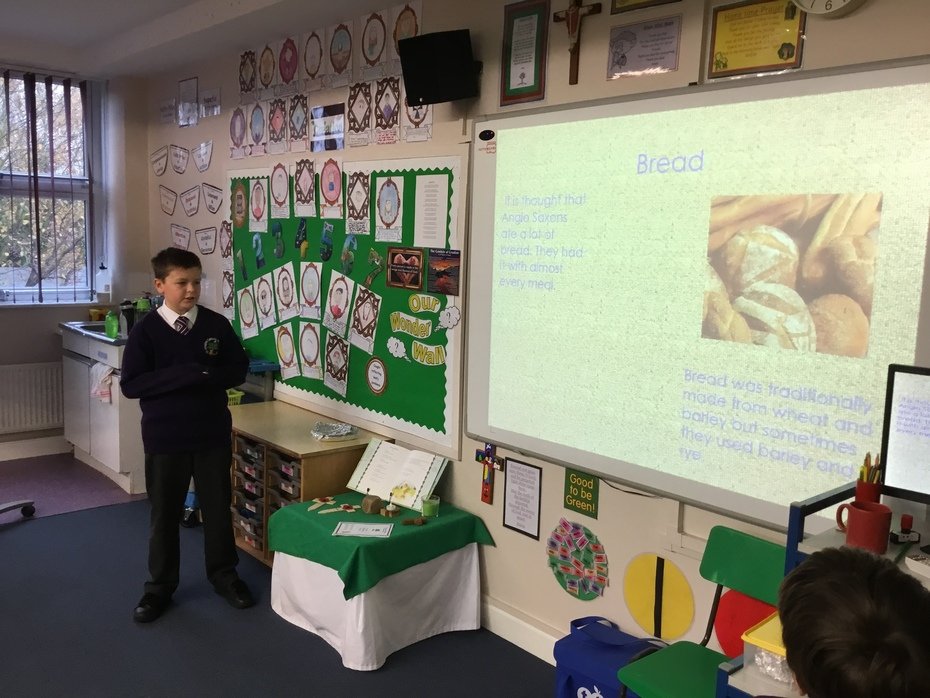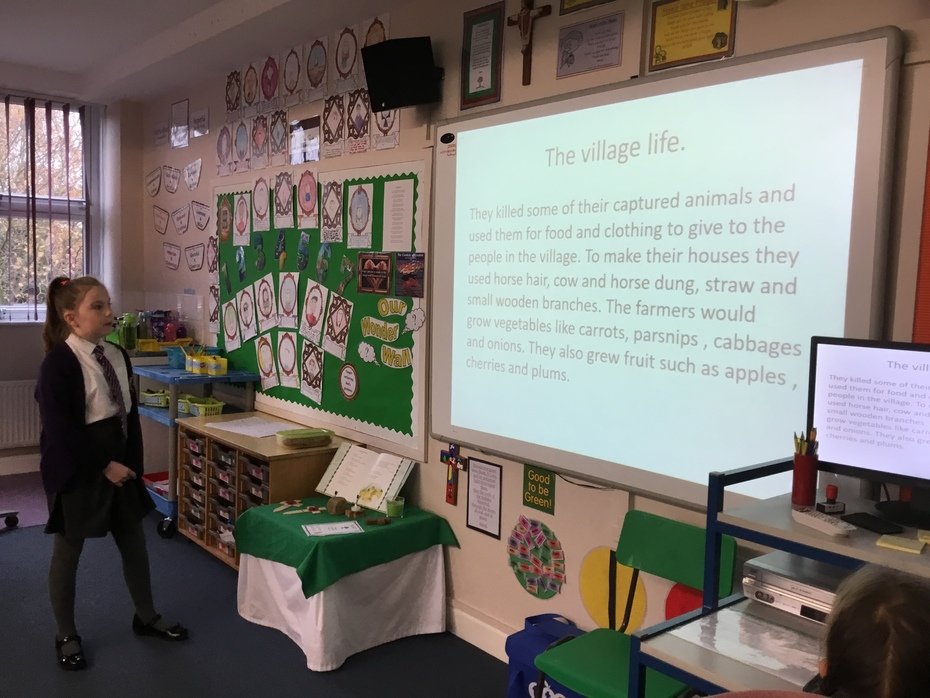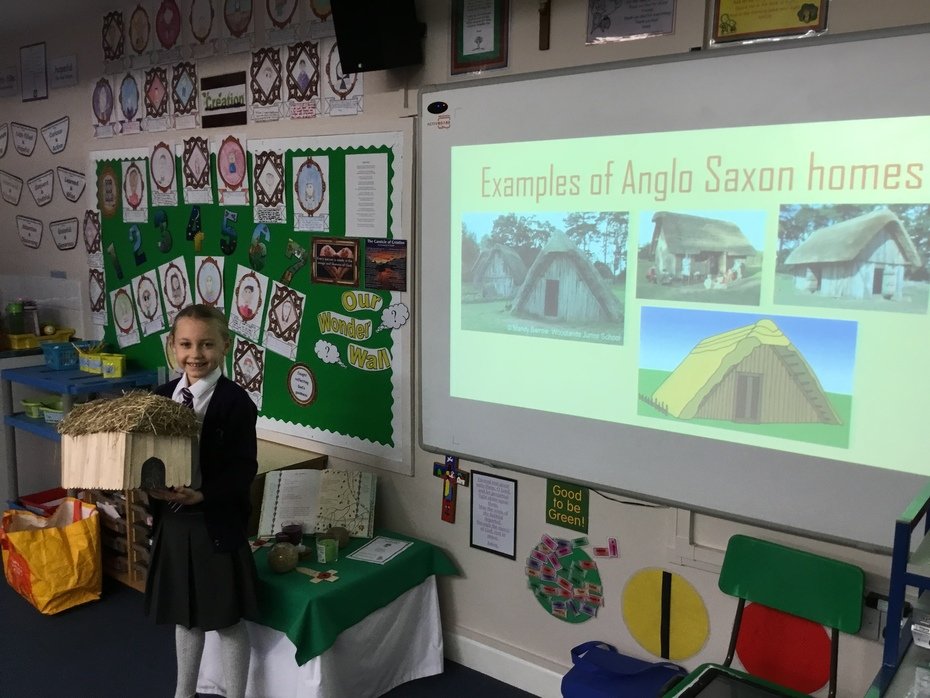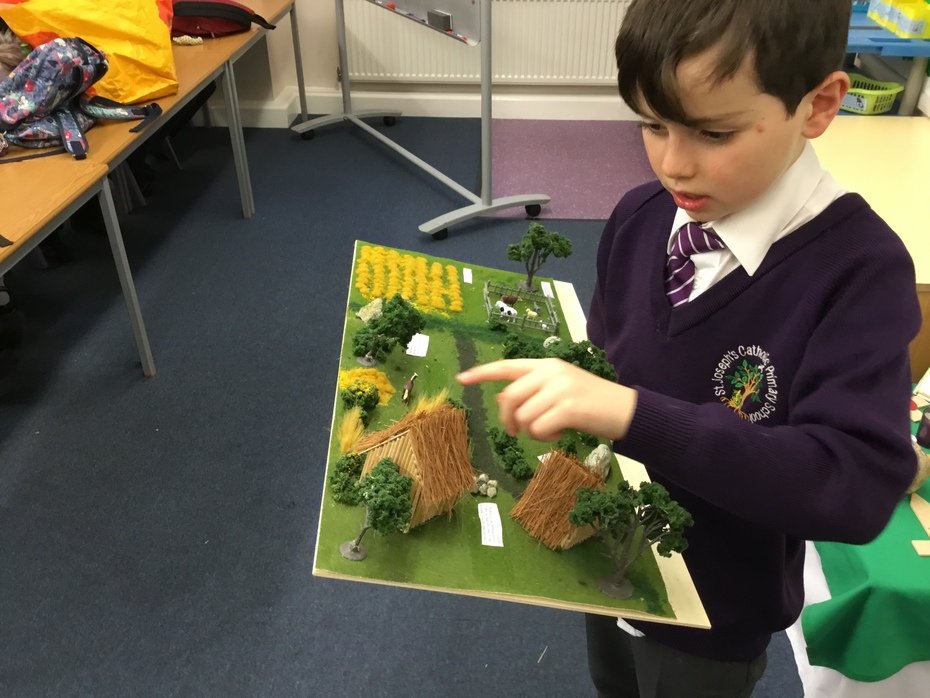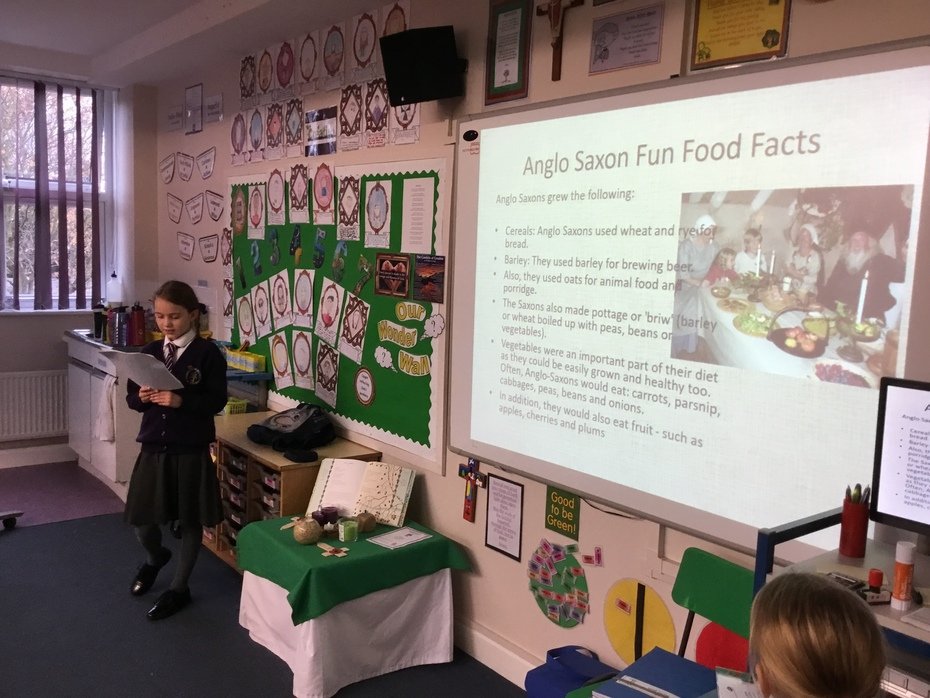 Alton Castle Retreat
What a fantastic time Y5 had at Alton Castle on their residential. The theme for this Catholic Retreat was 'Discipleship.' The class took part in many different physical and team building activities. During which they had time to reflect thinking about our 'Values and Virtues' and how we can follow Jesus' footsteps. We also helped lead Mass in St John's Church next to the castle.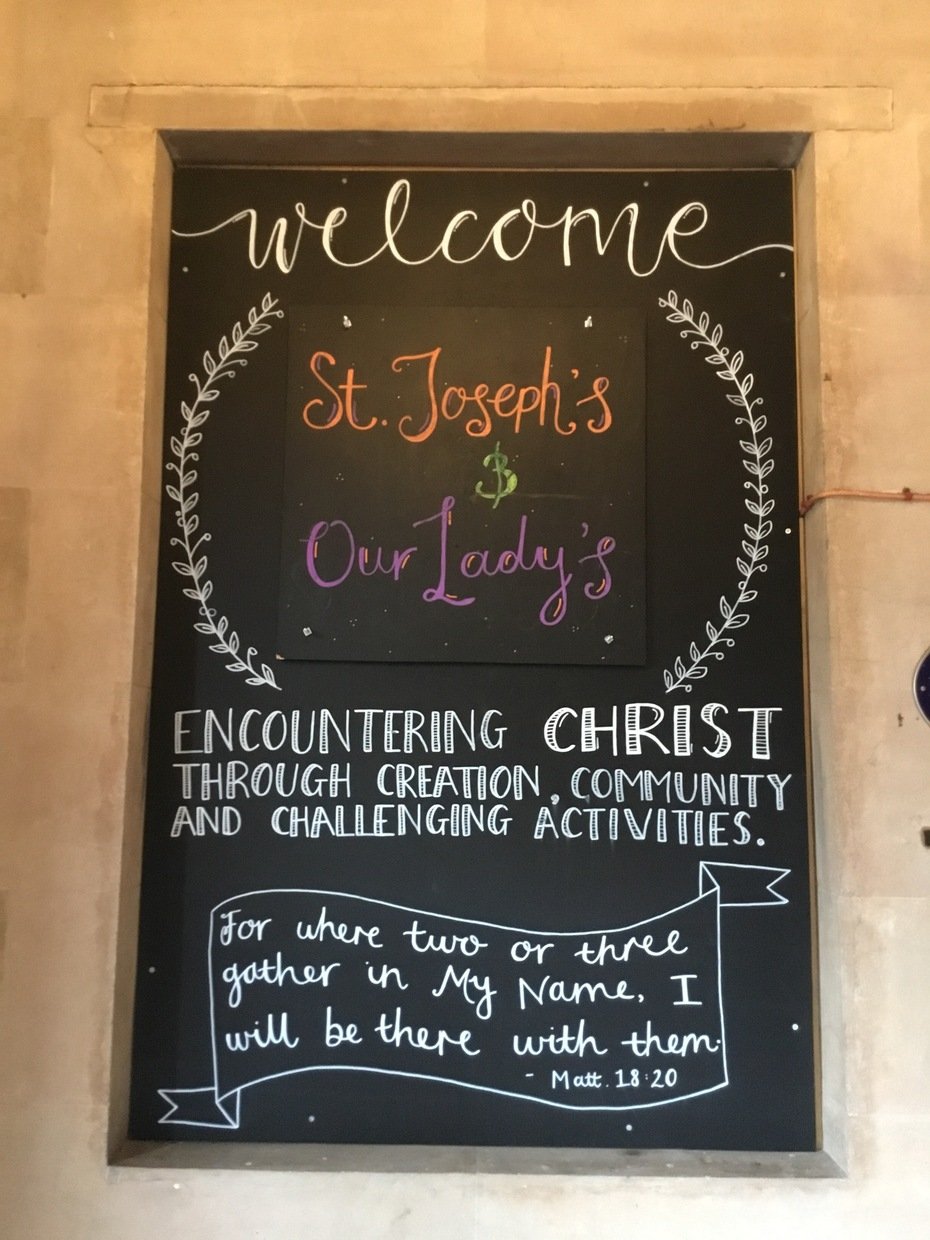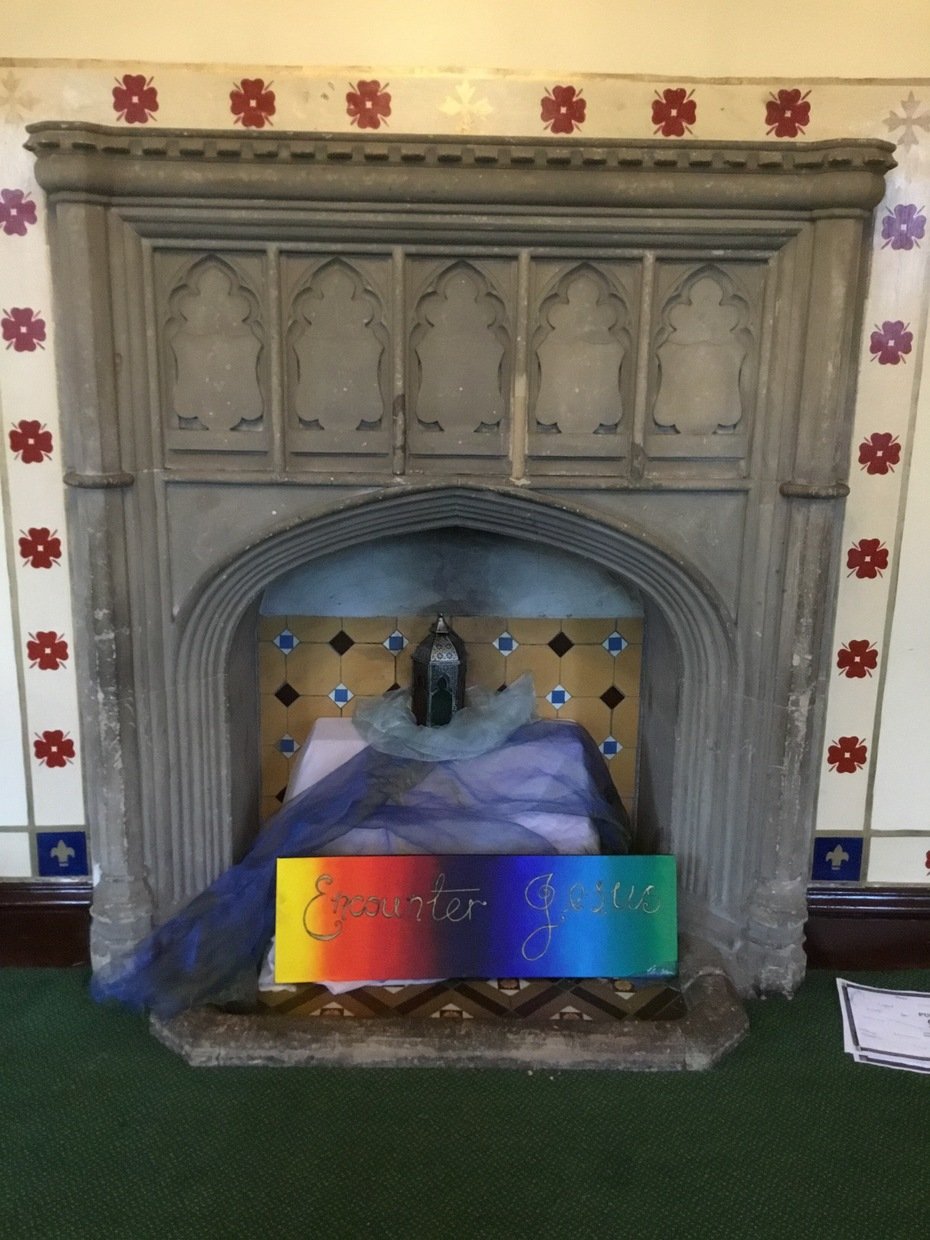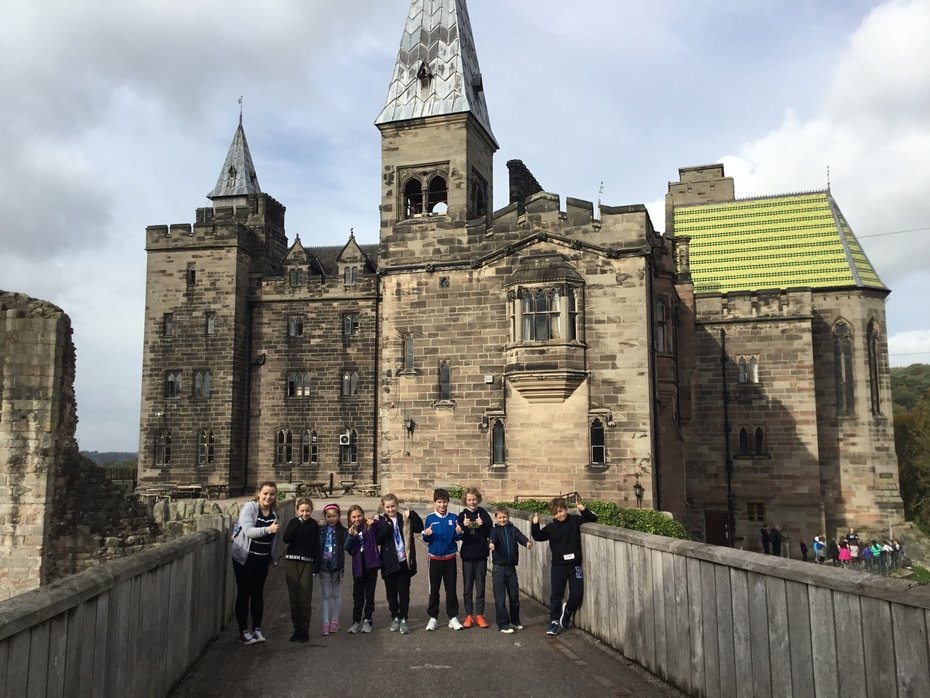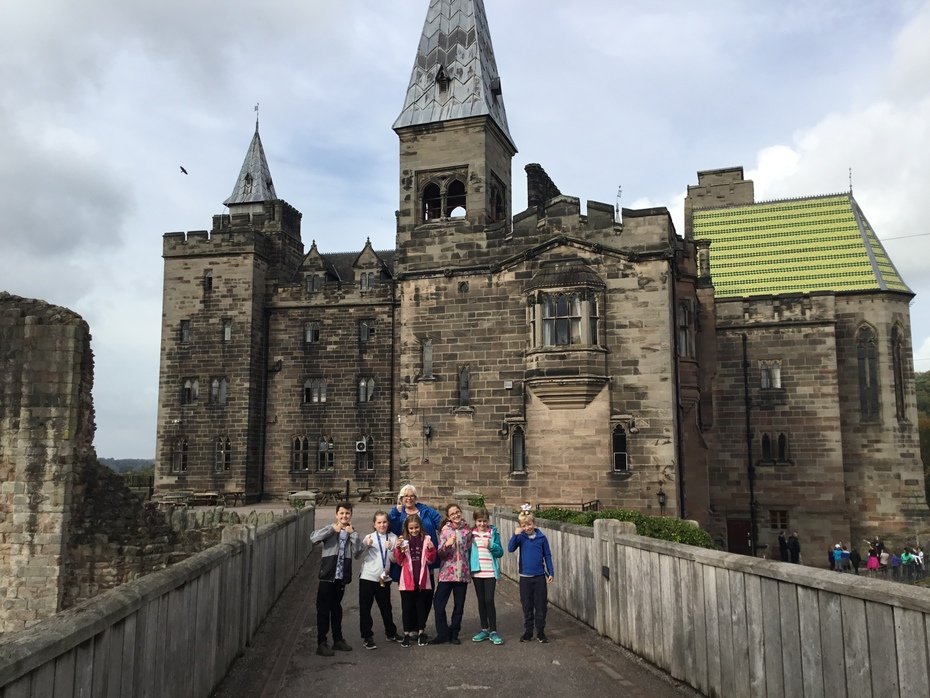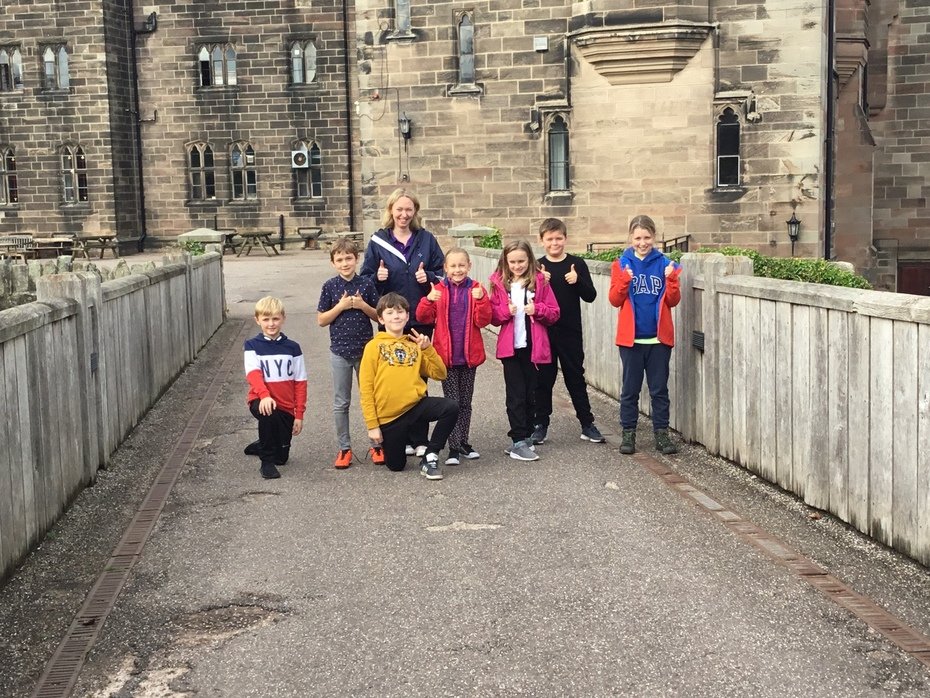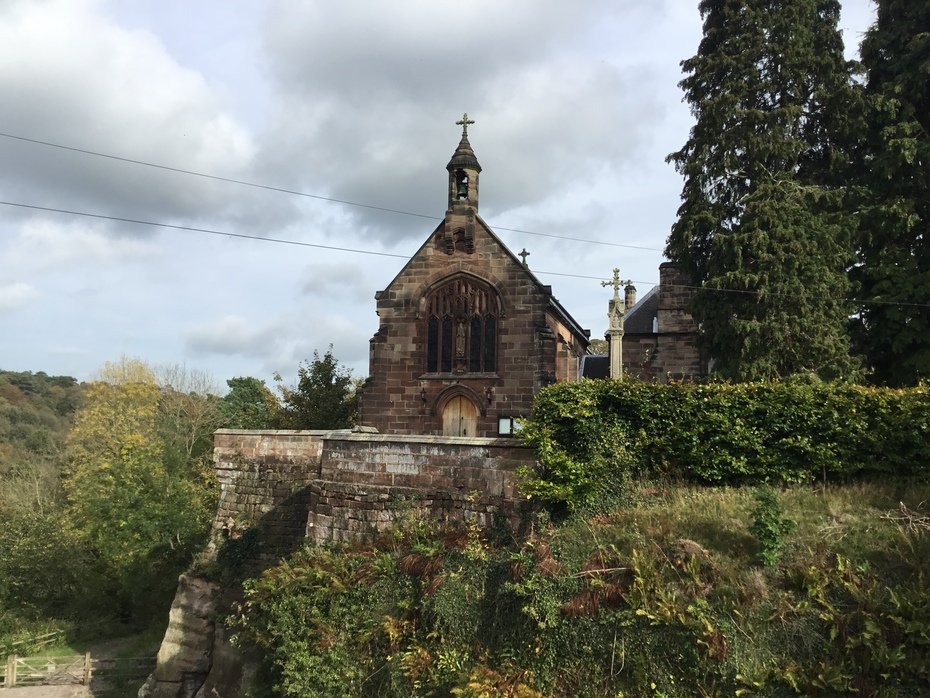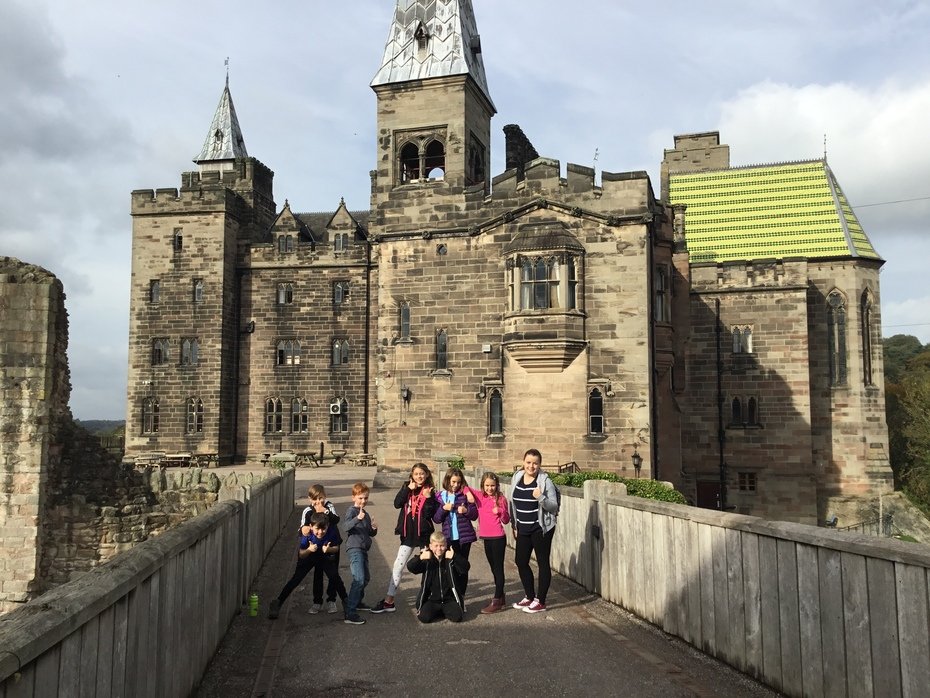 Meal time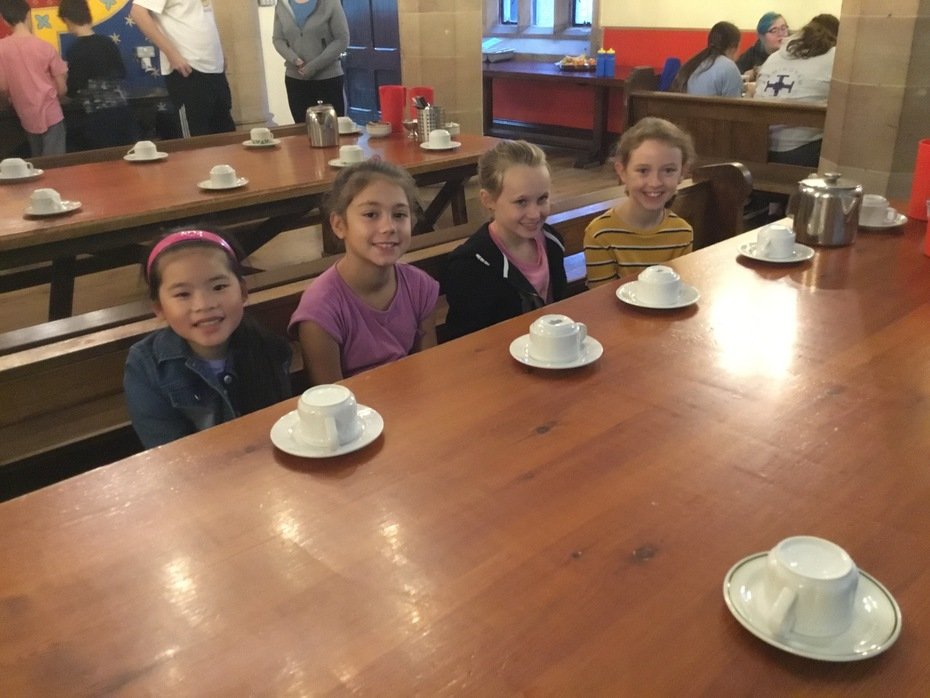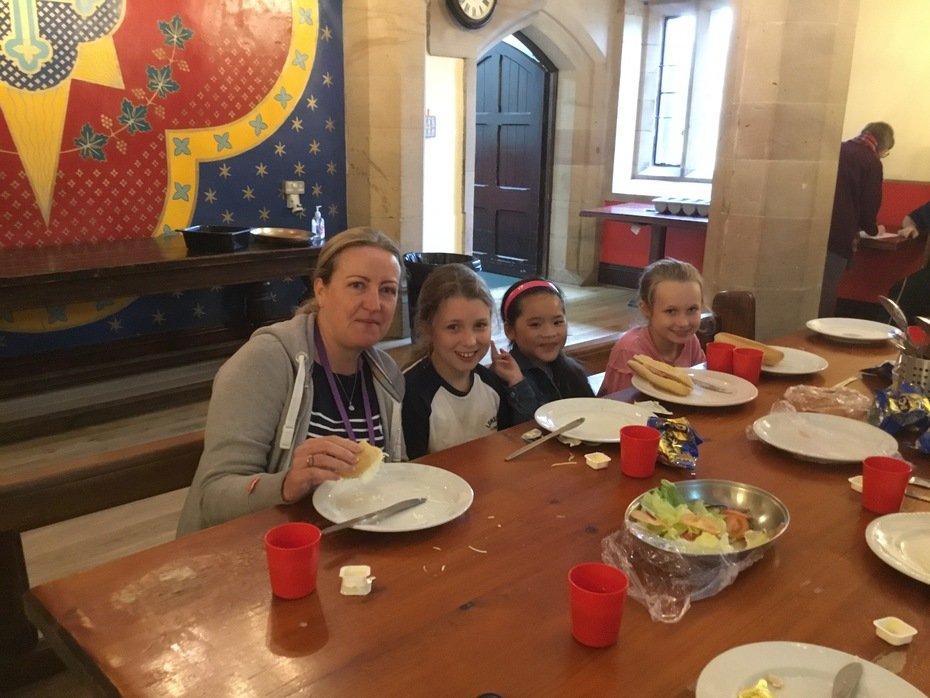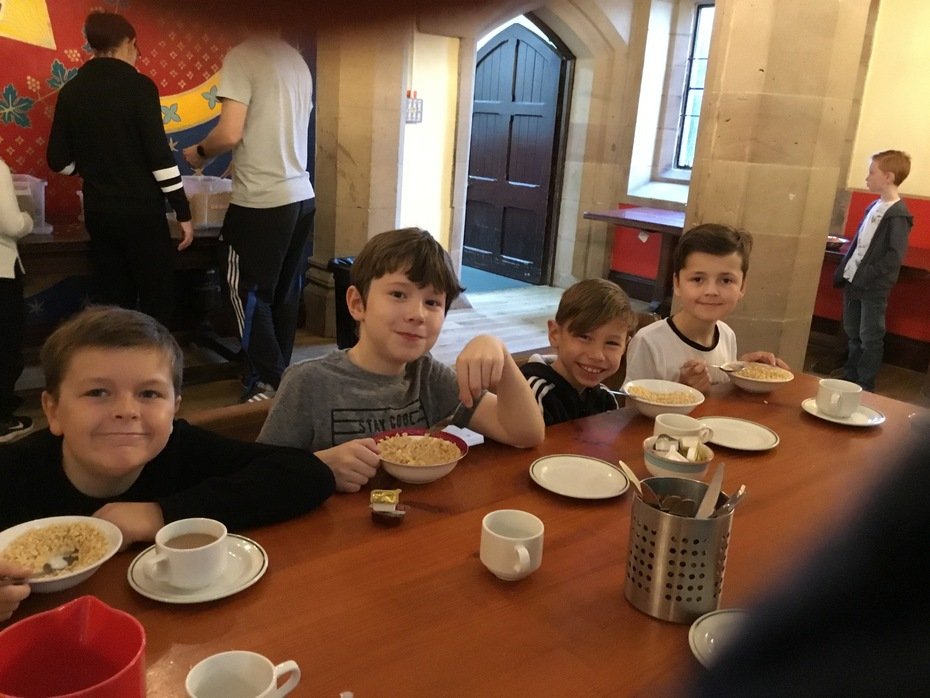 Biking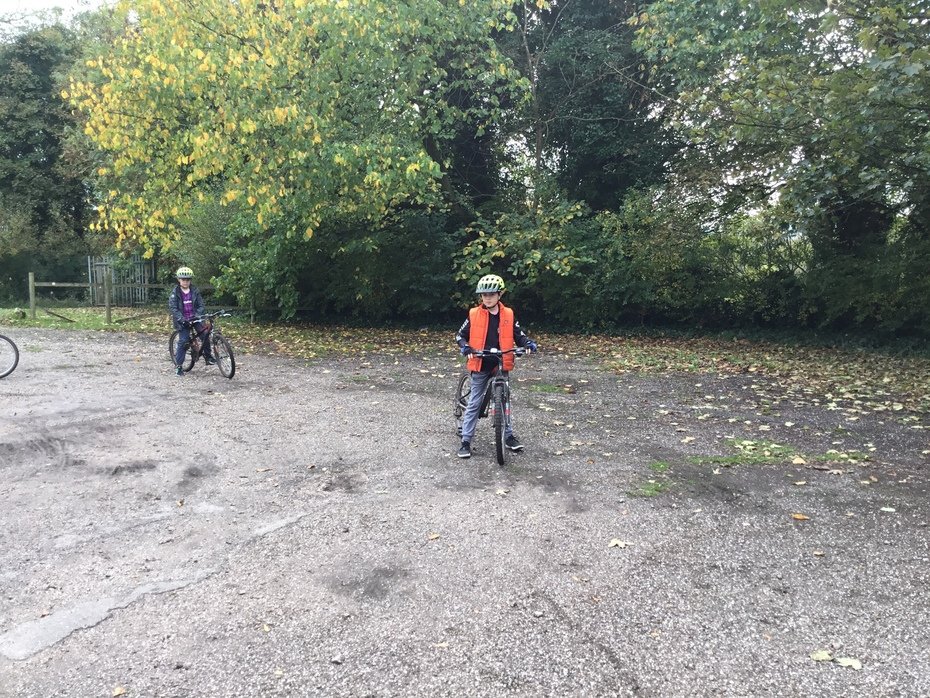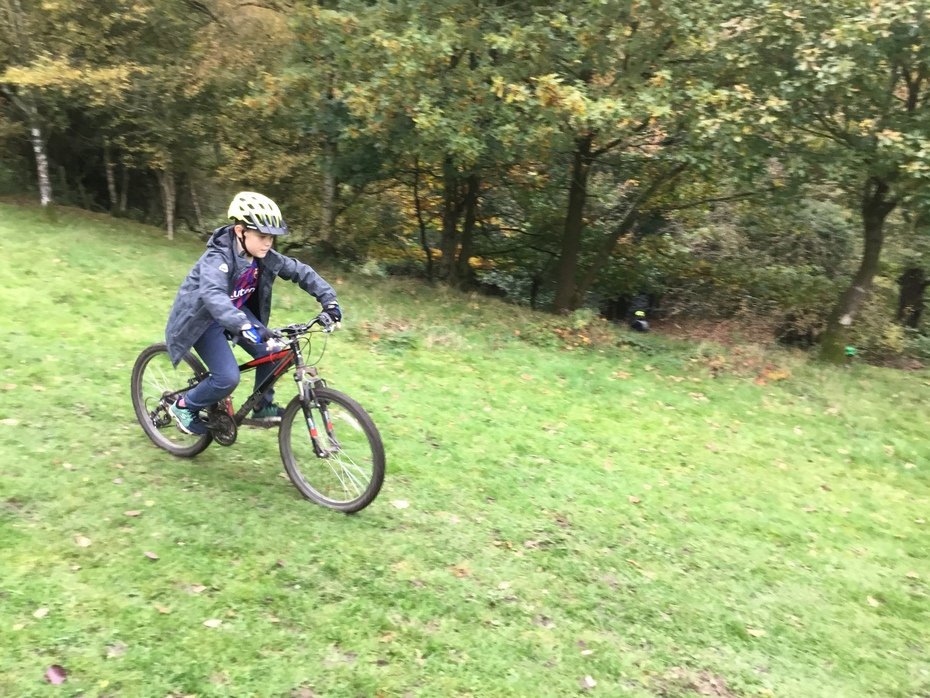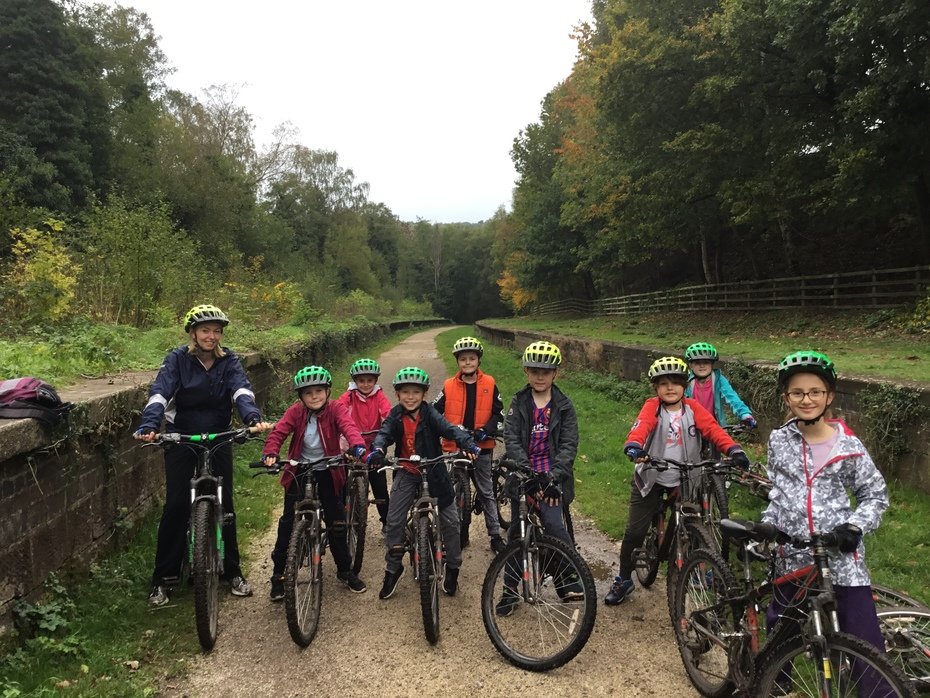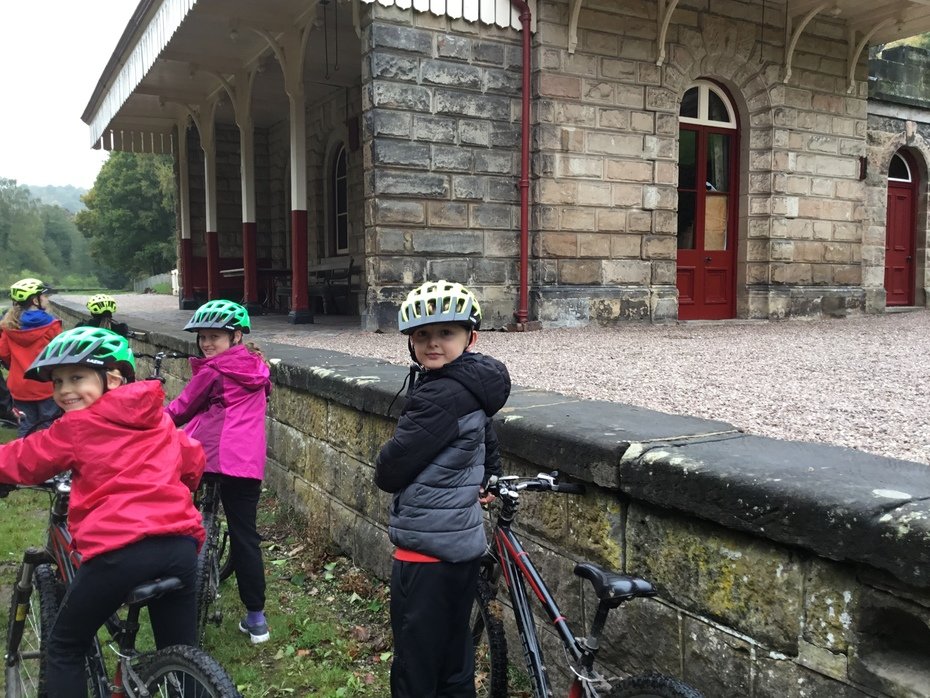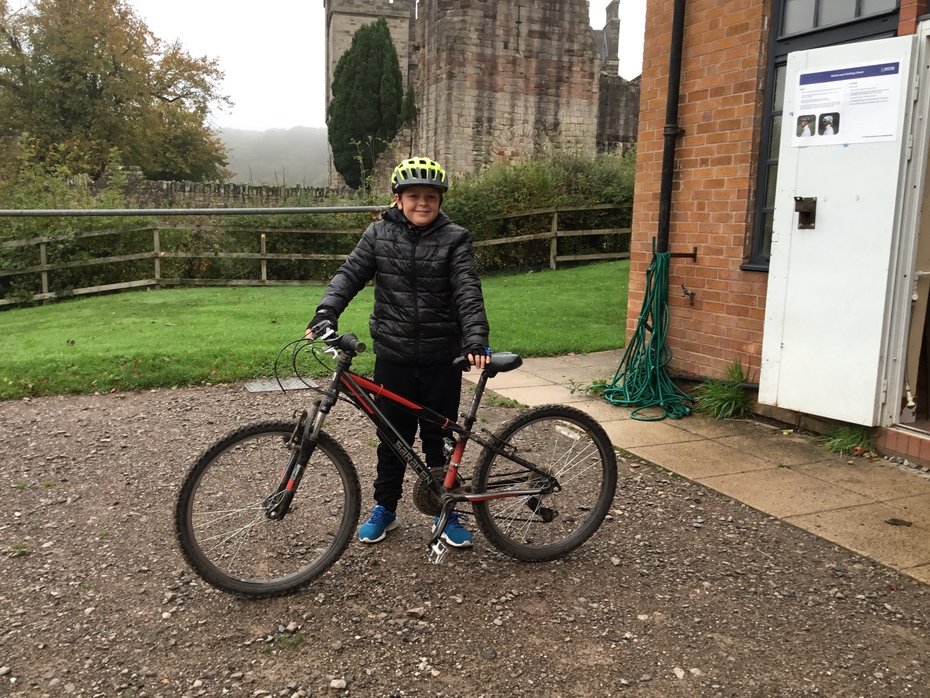 Archery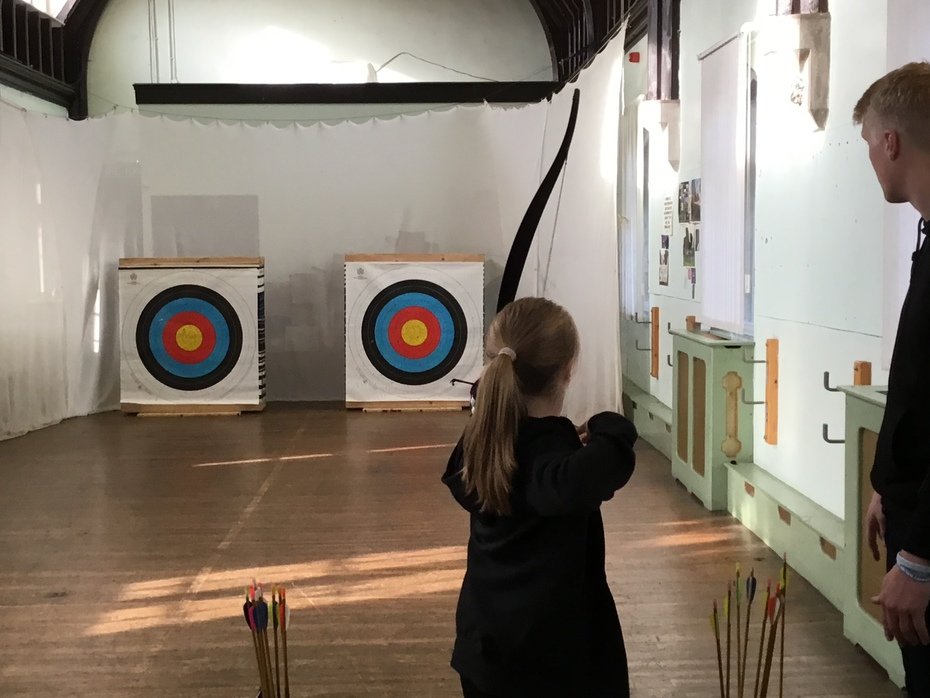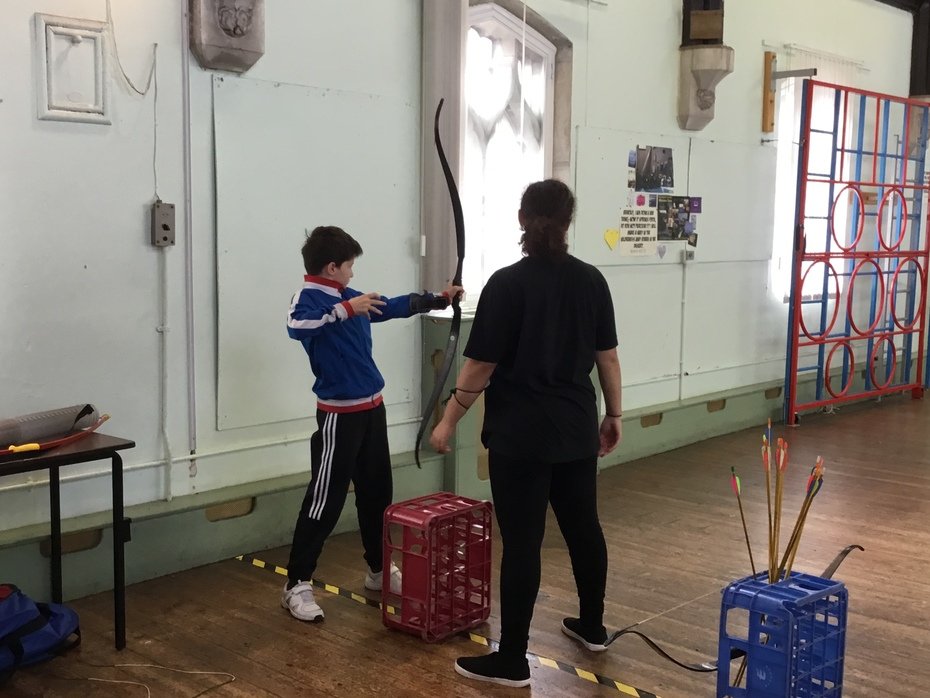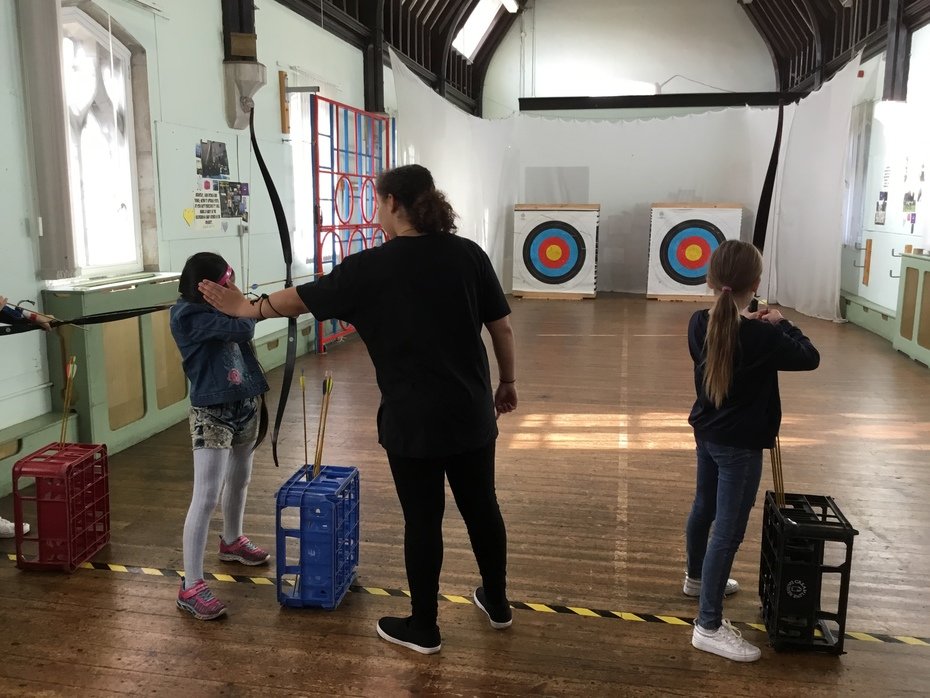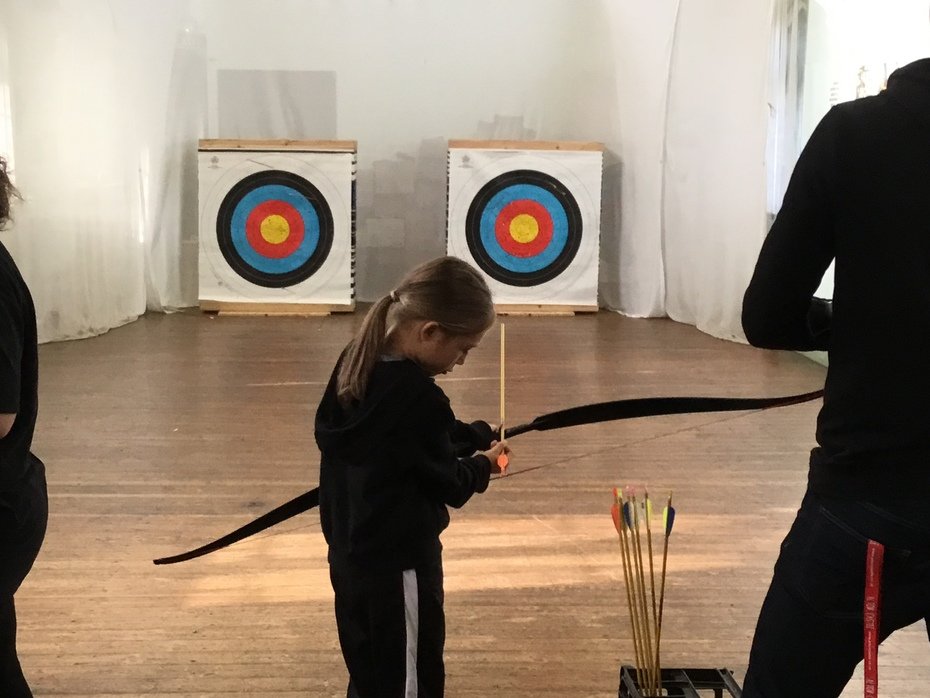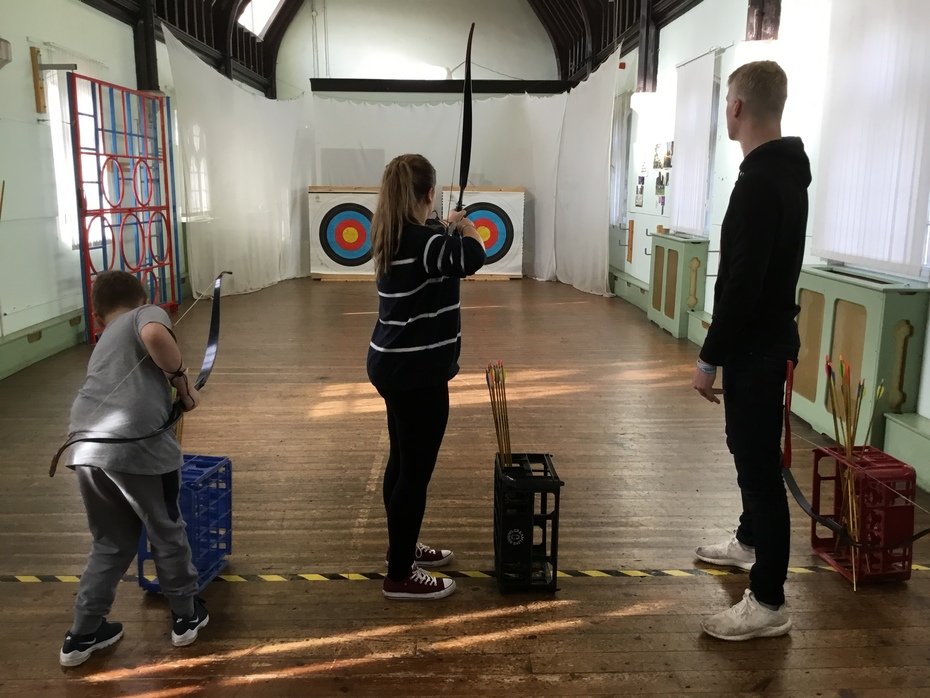 Trekking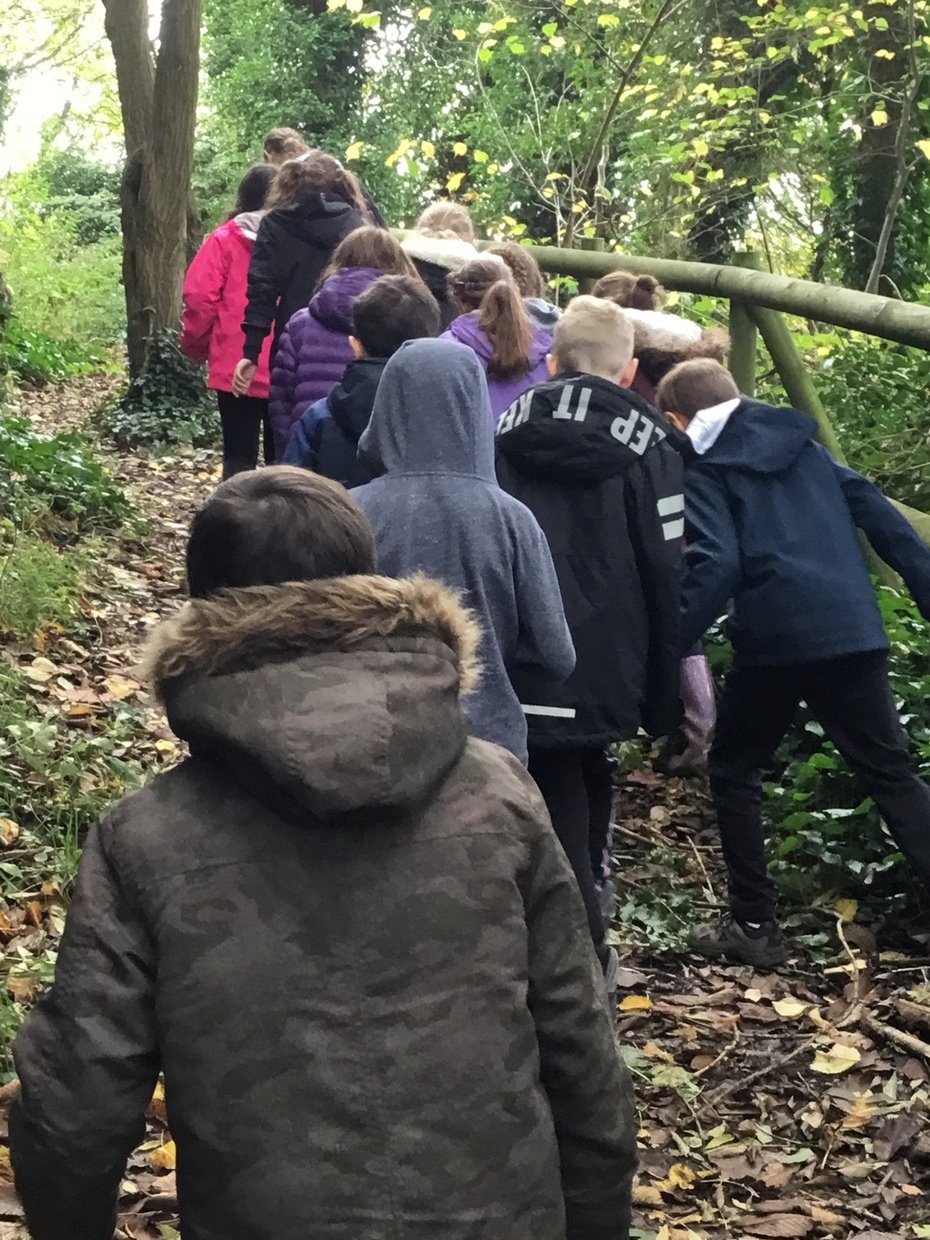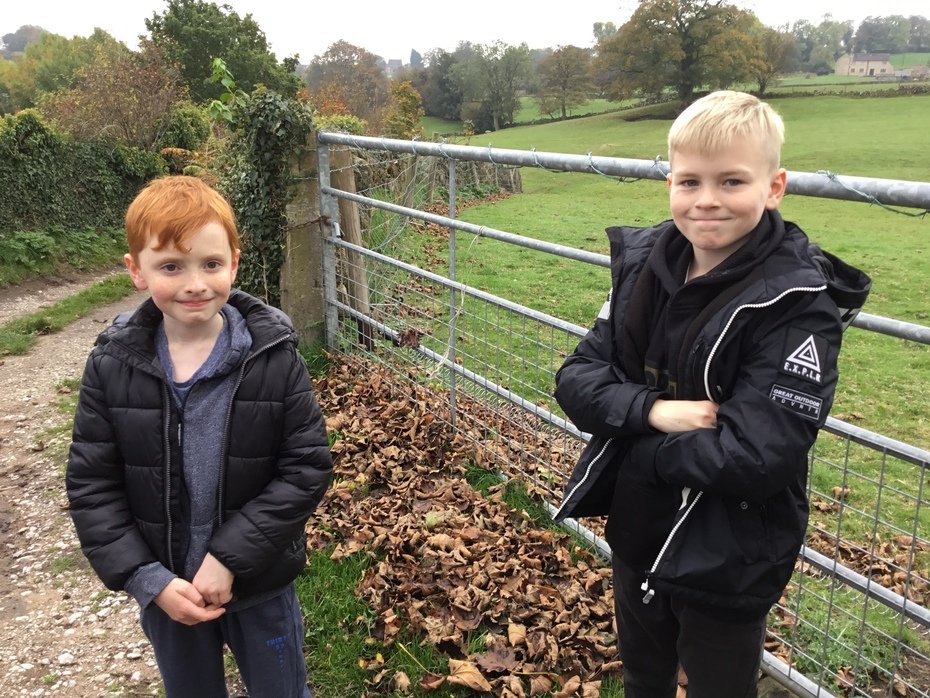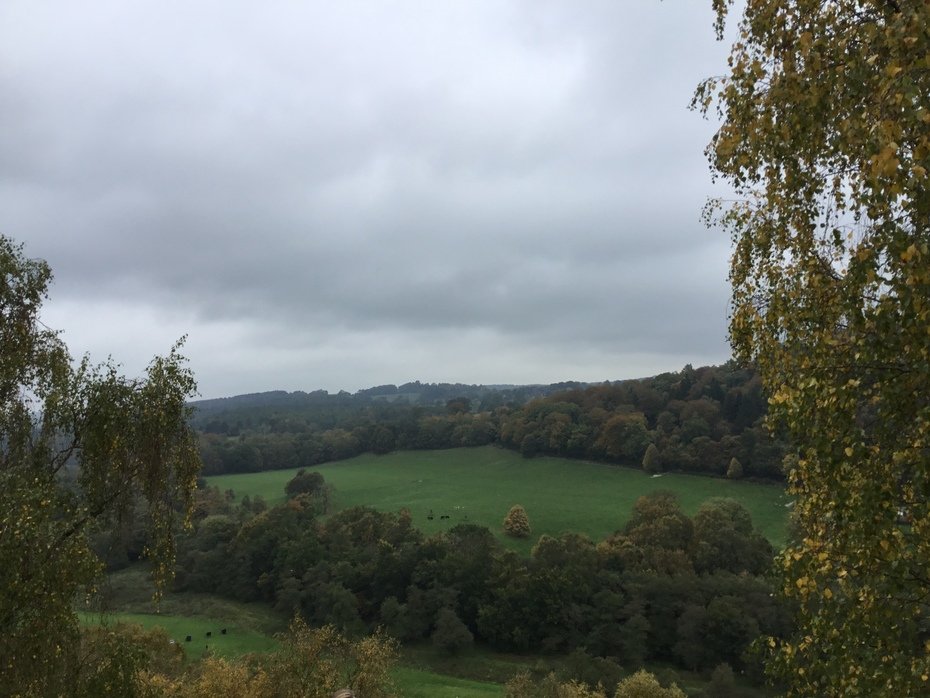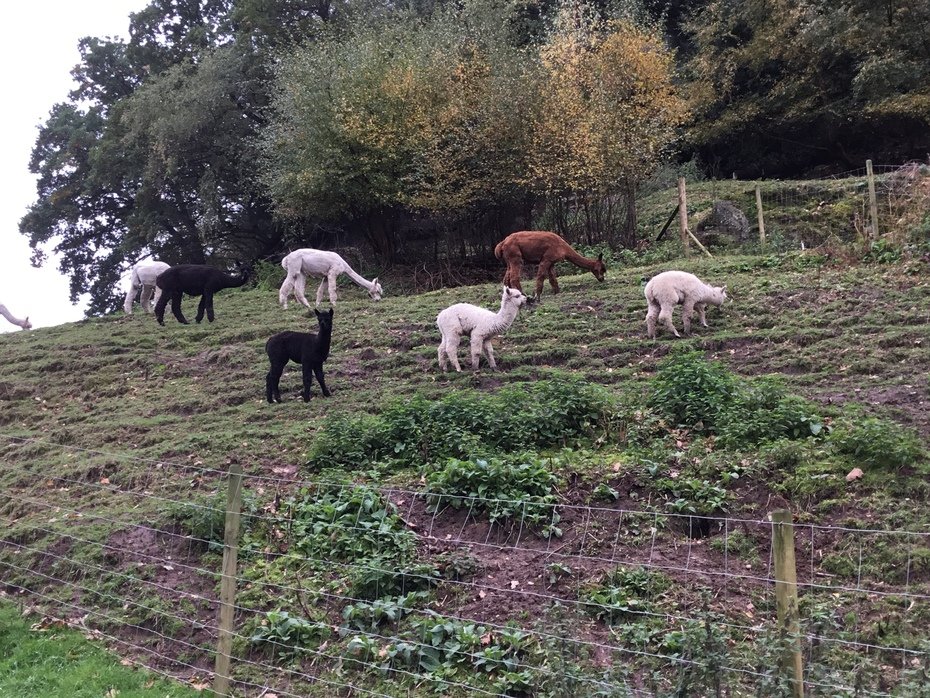 Survival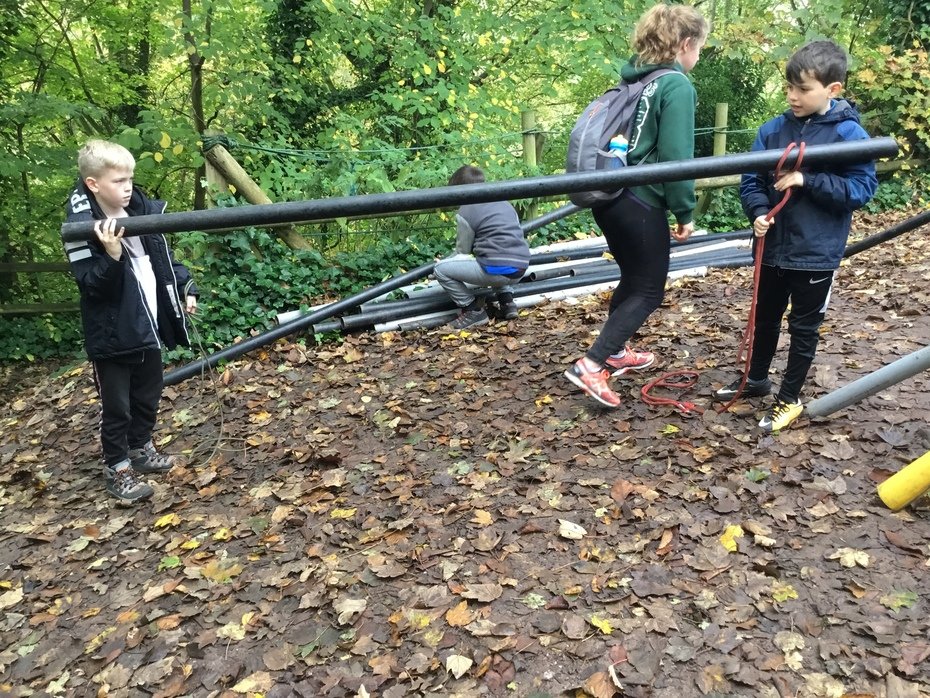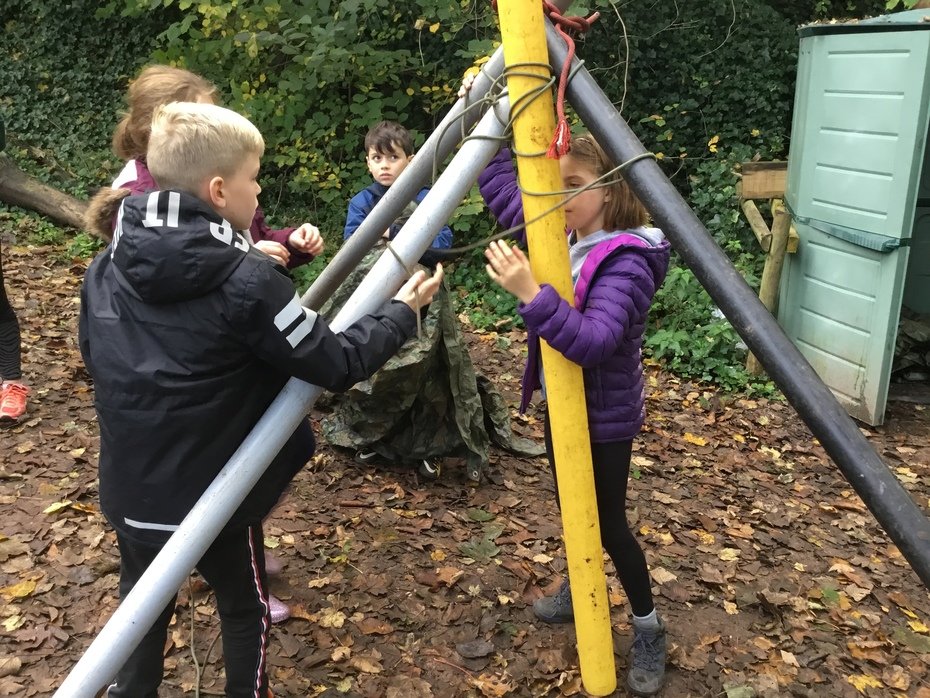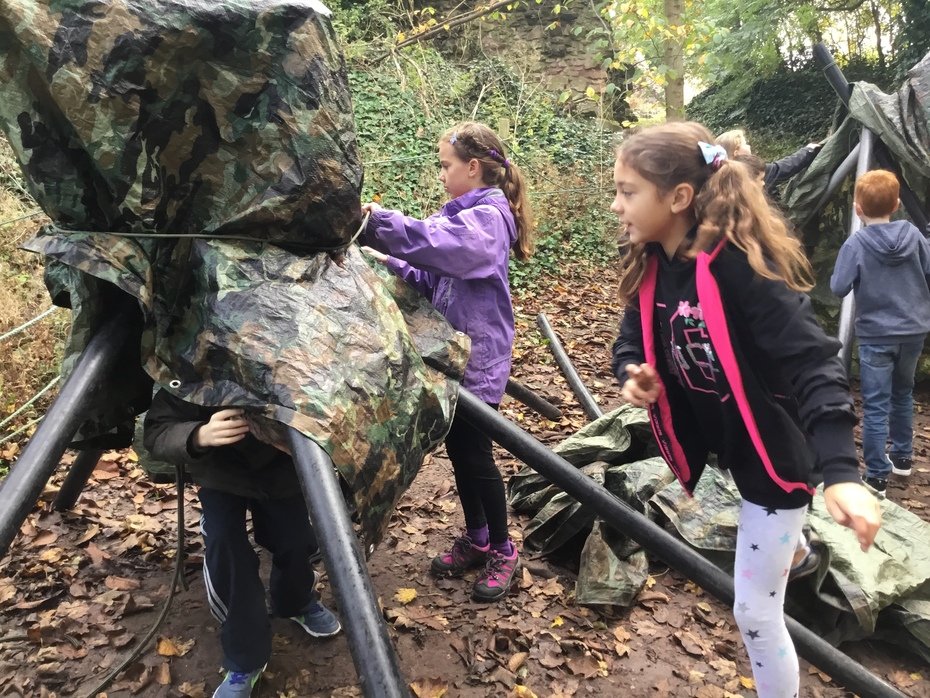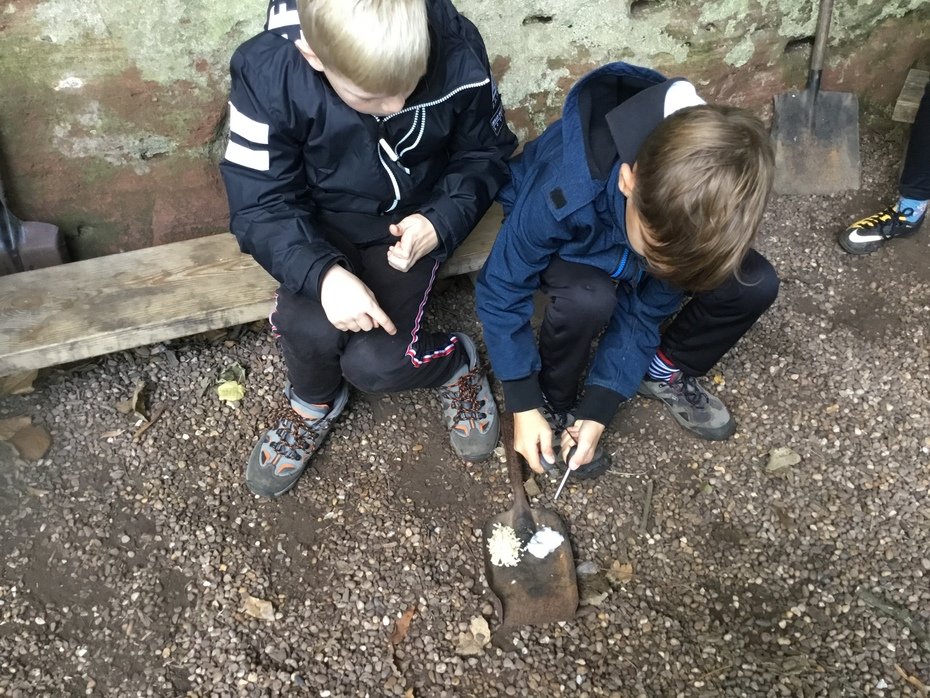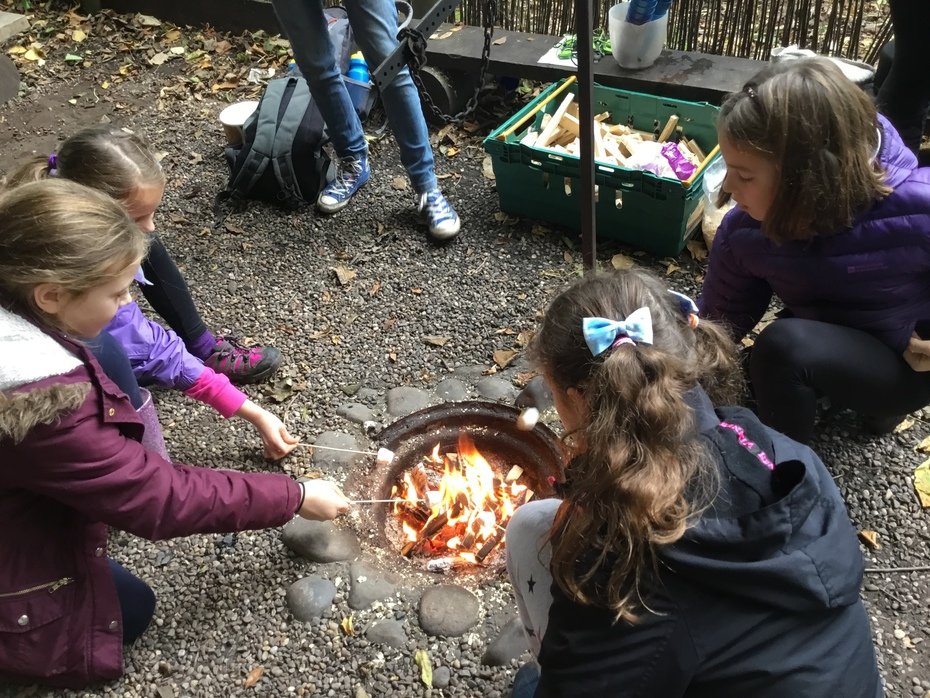 Rock Climbing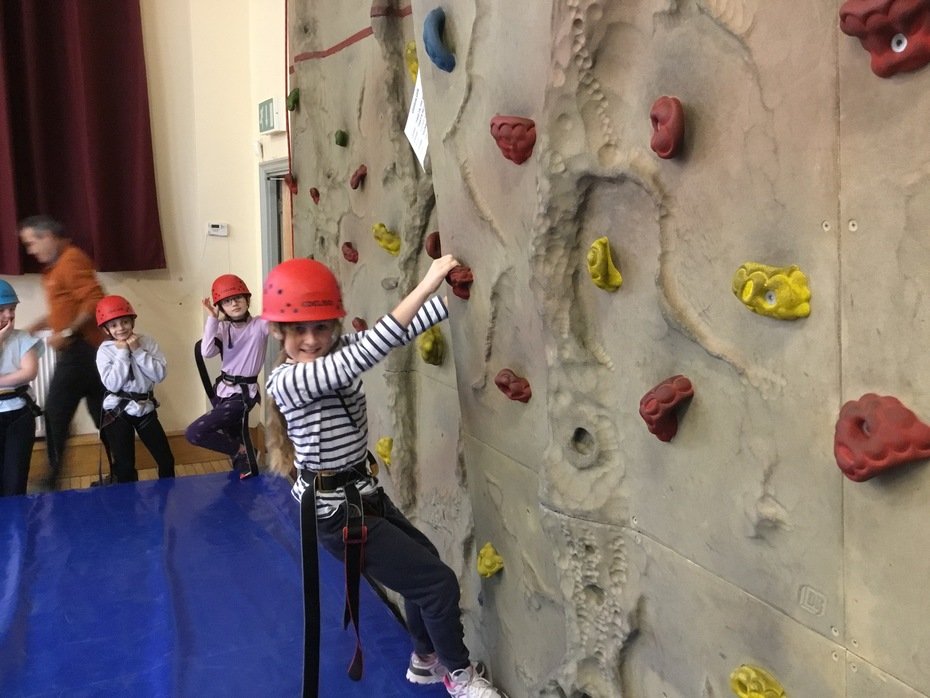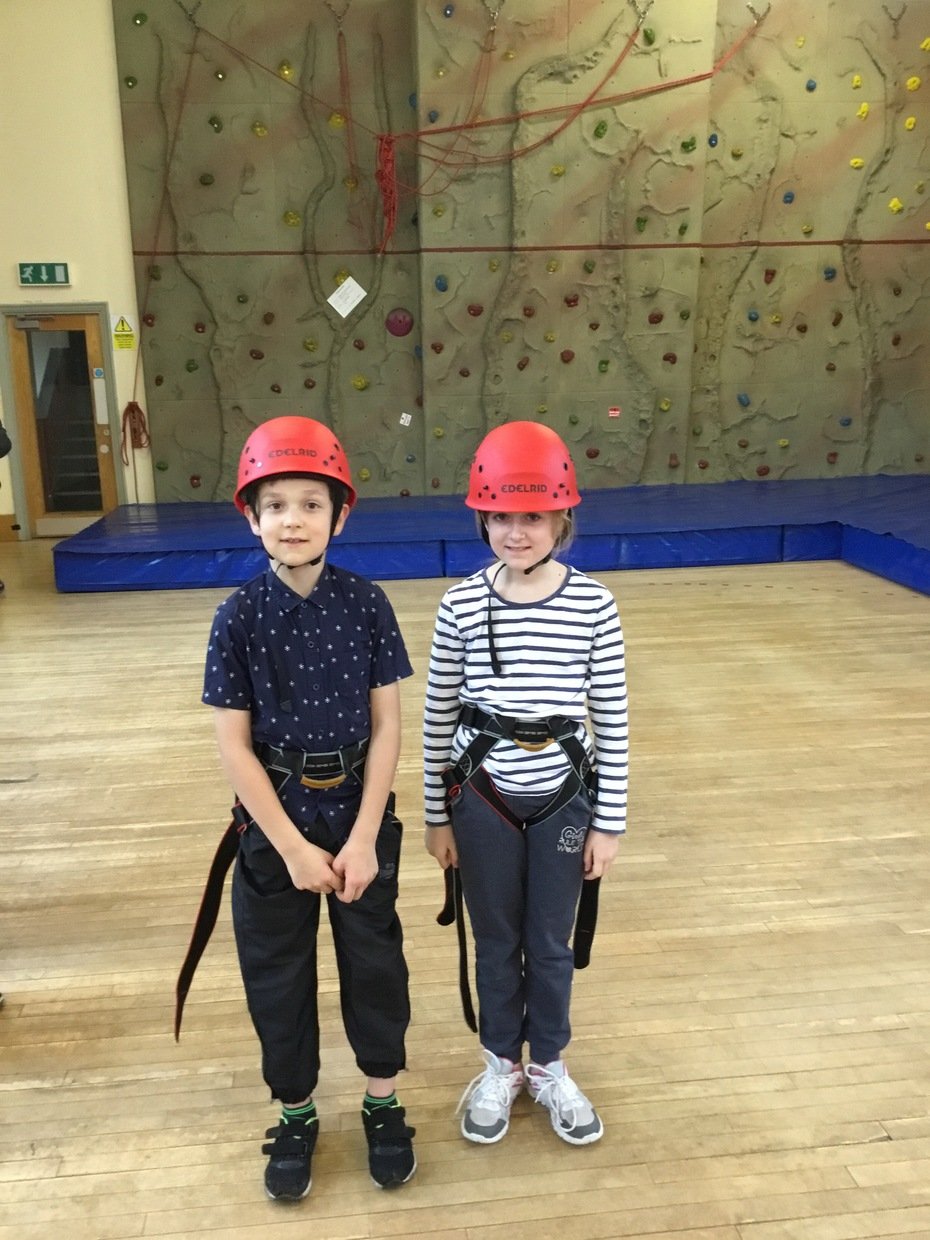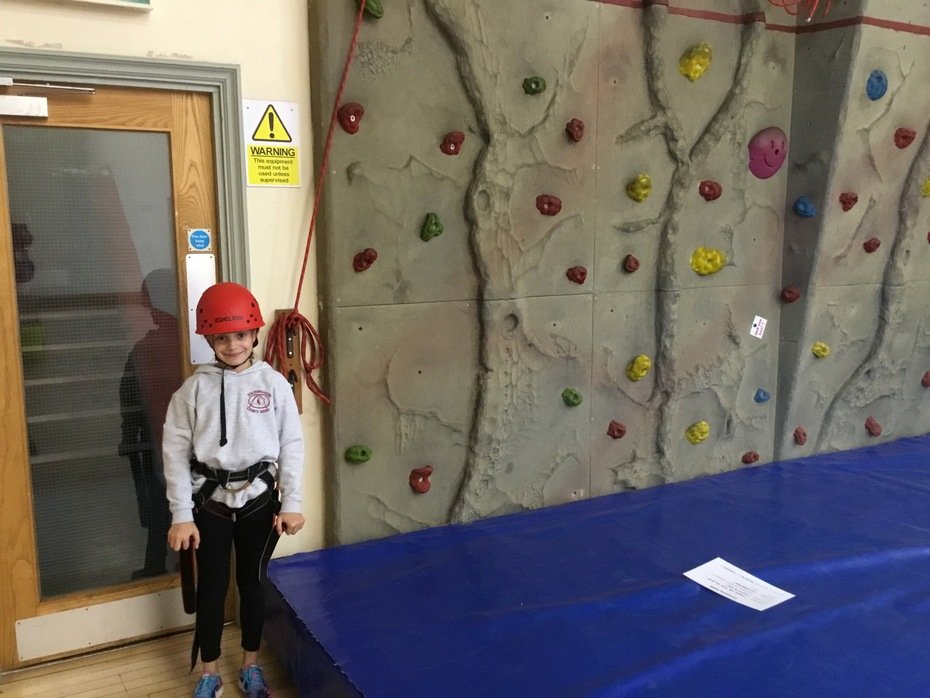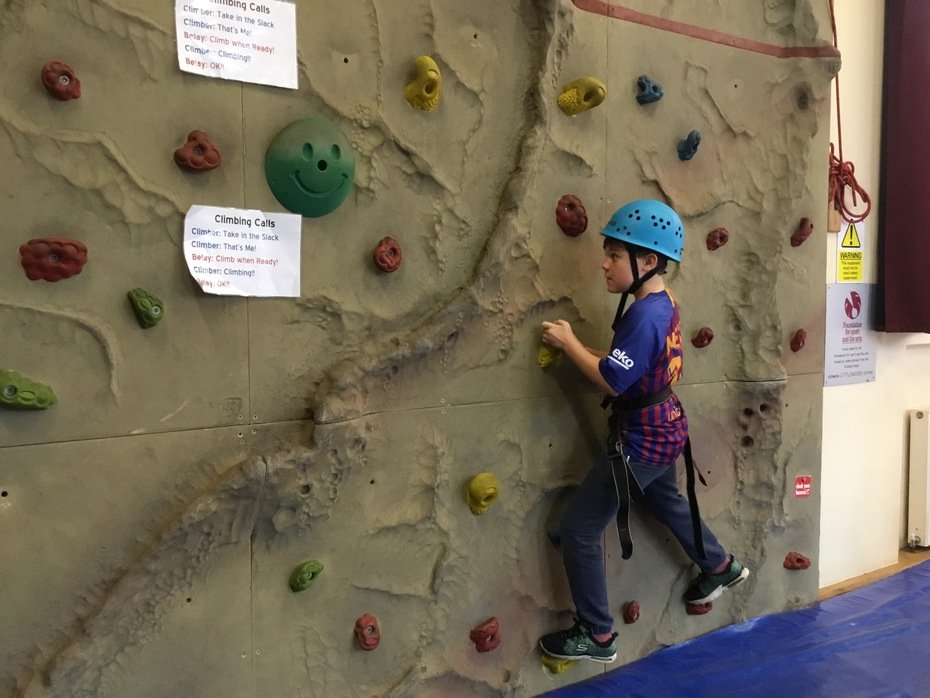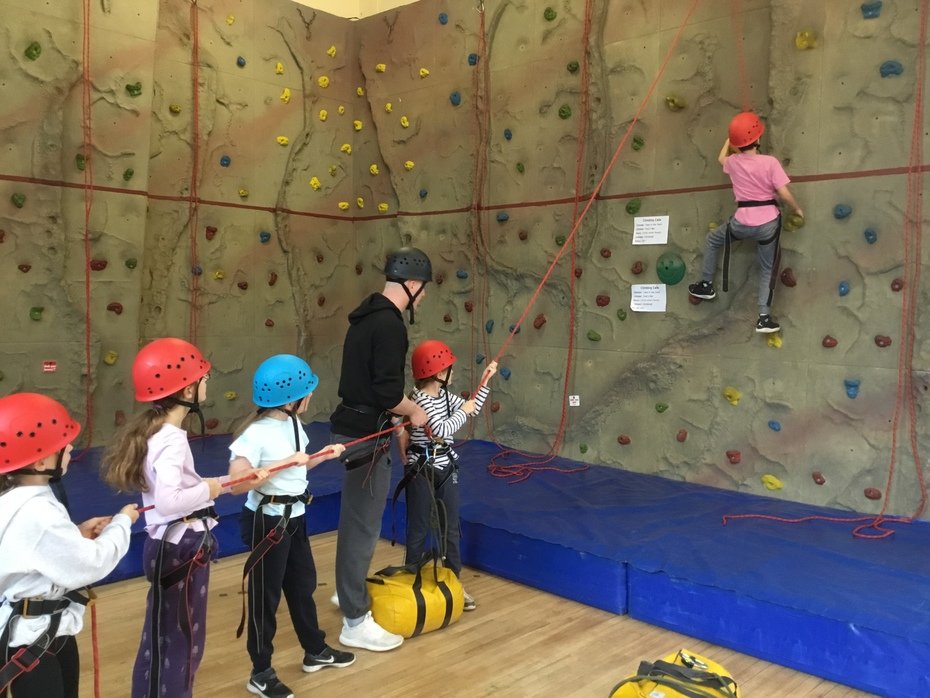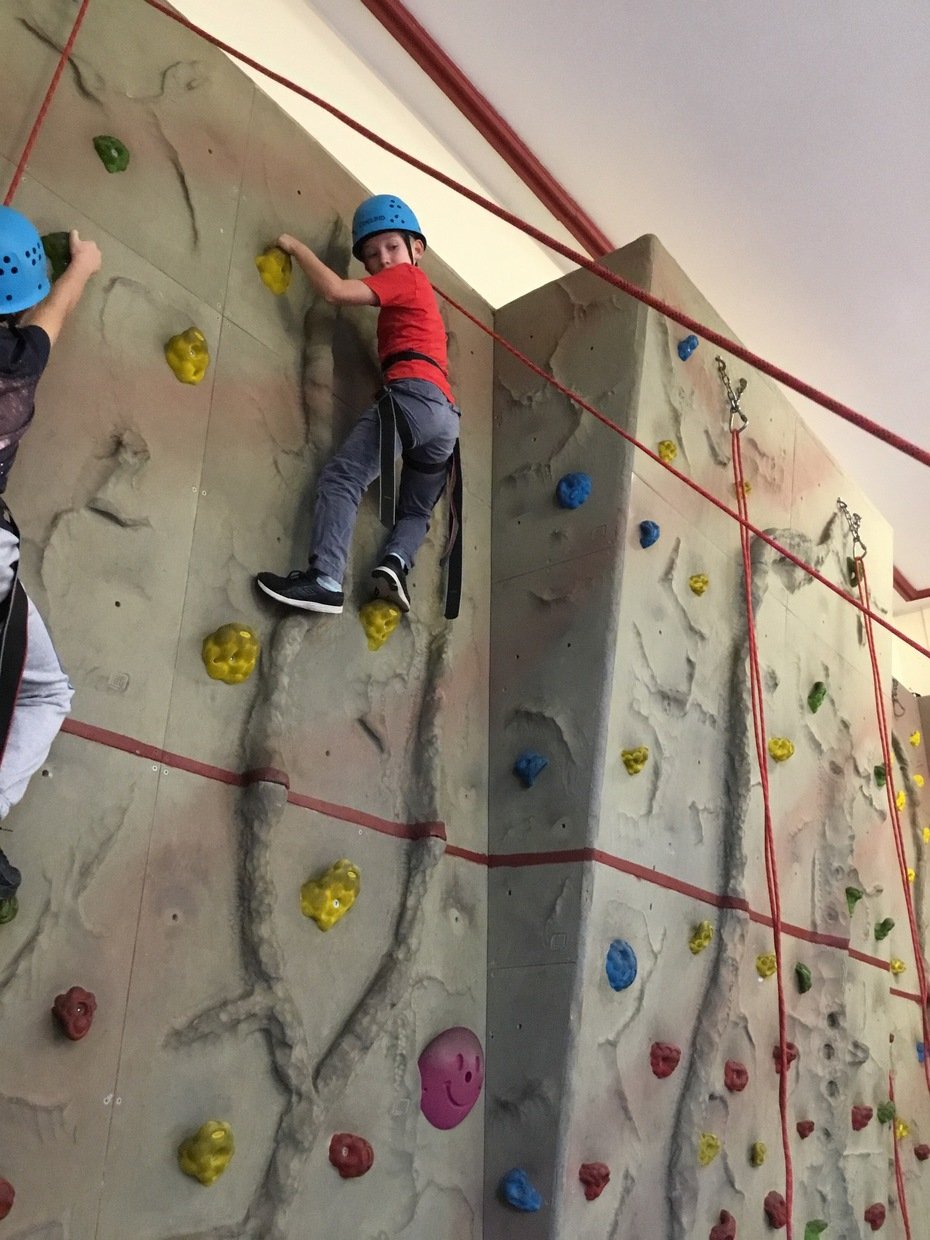 Library Trip
Y5 had a lovely afternoon at Lichfield Library working alongside a local artist (Jennifer Collier) and the 'Craft & Cuppa' group to create poppies for a giant poppy display. This display is to commemorate one hundred years since the end of the First World War (1914 - 1918) and can be seen at Staffordshire Place in Stafford throughout November.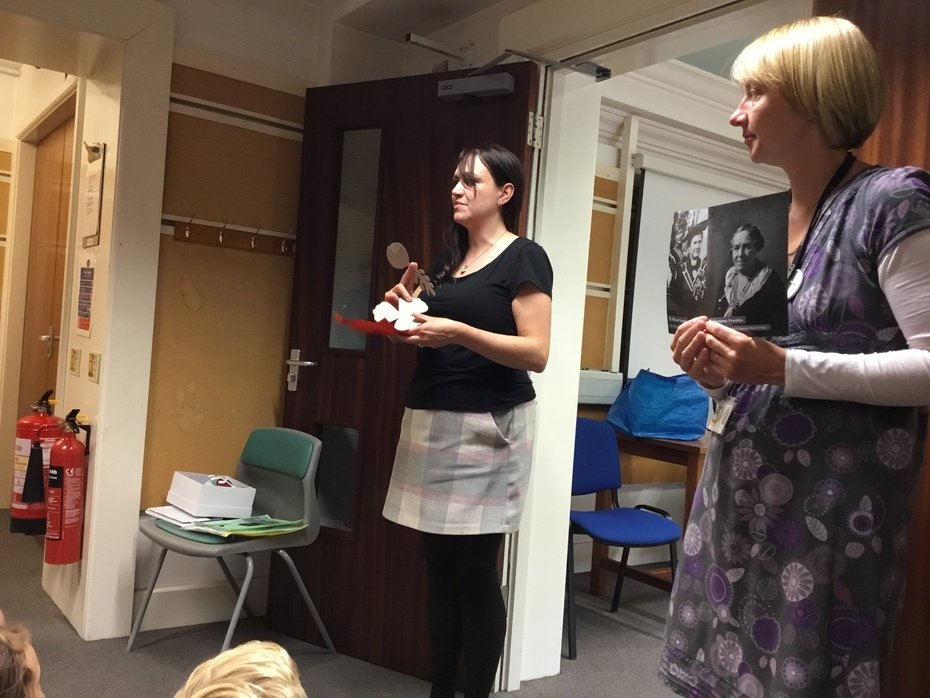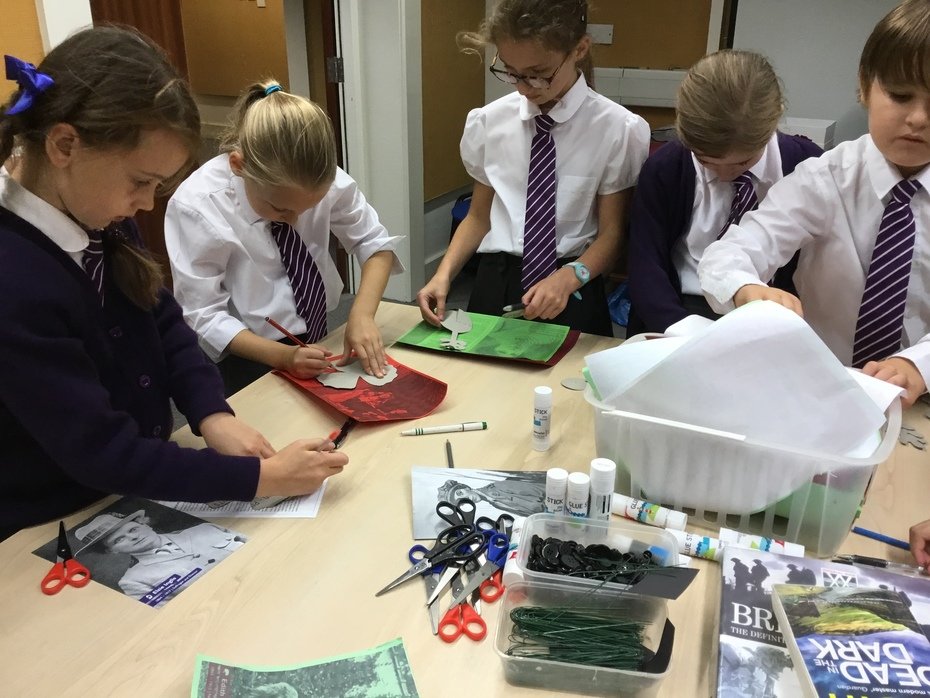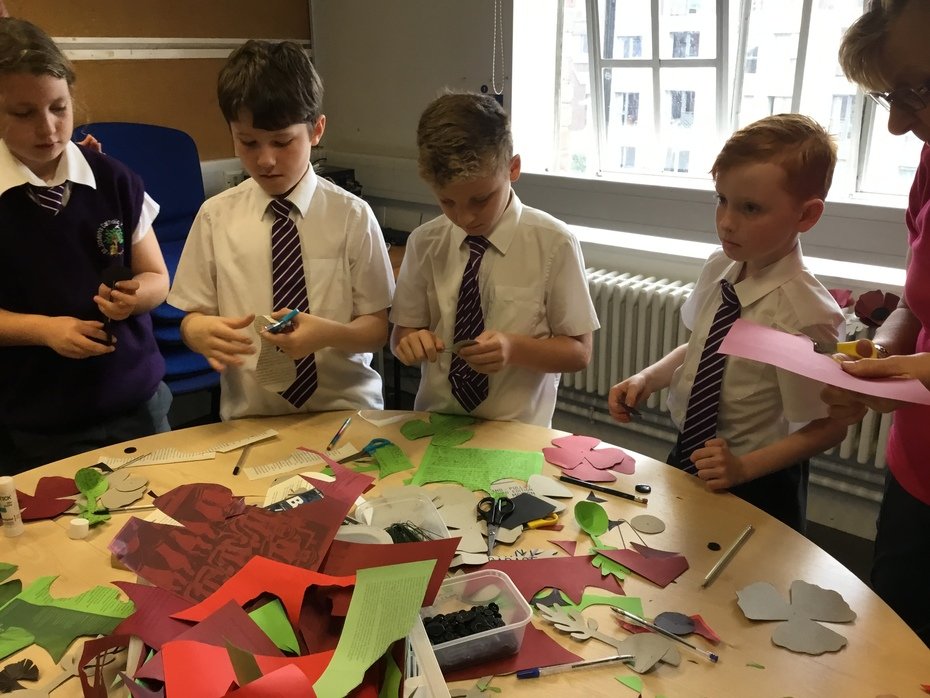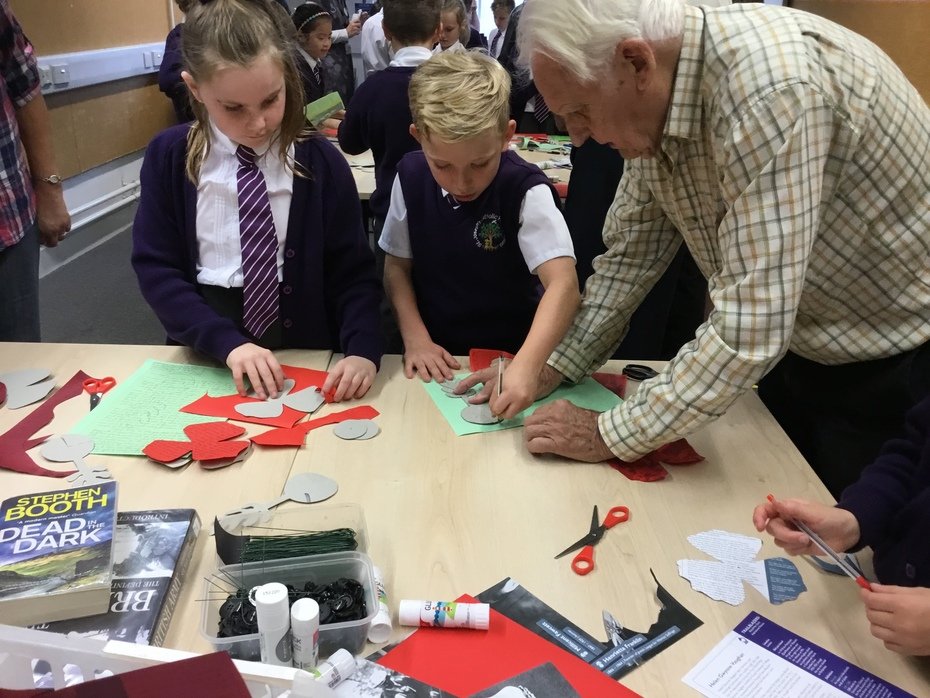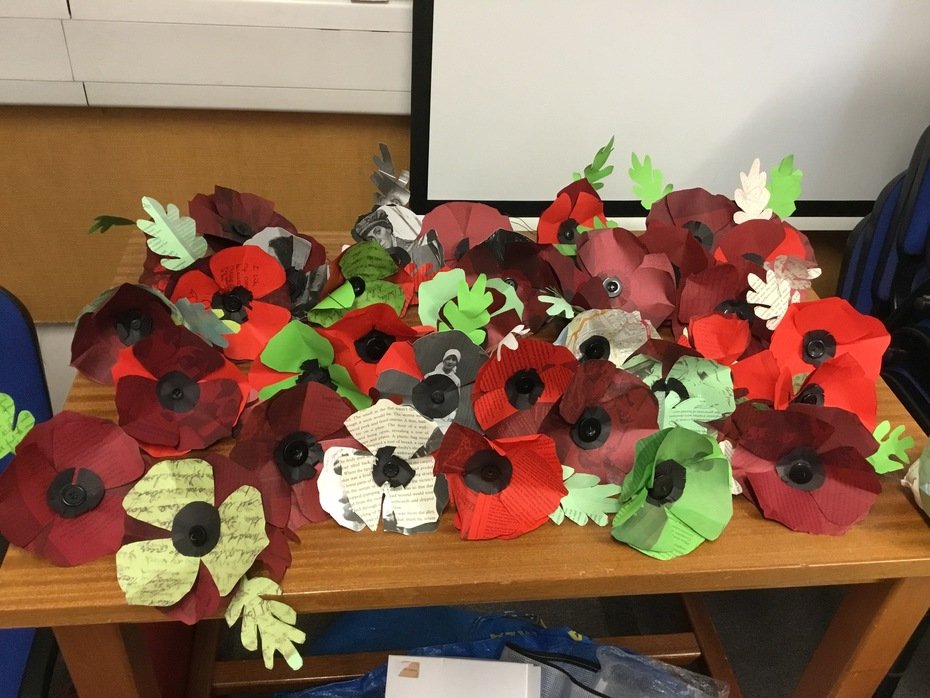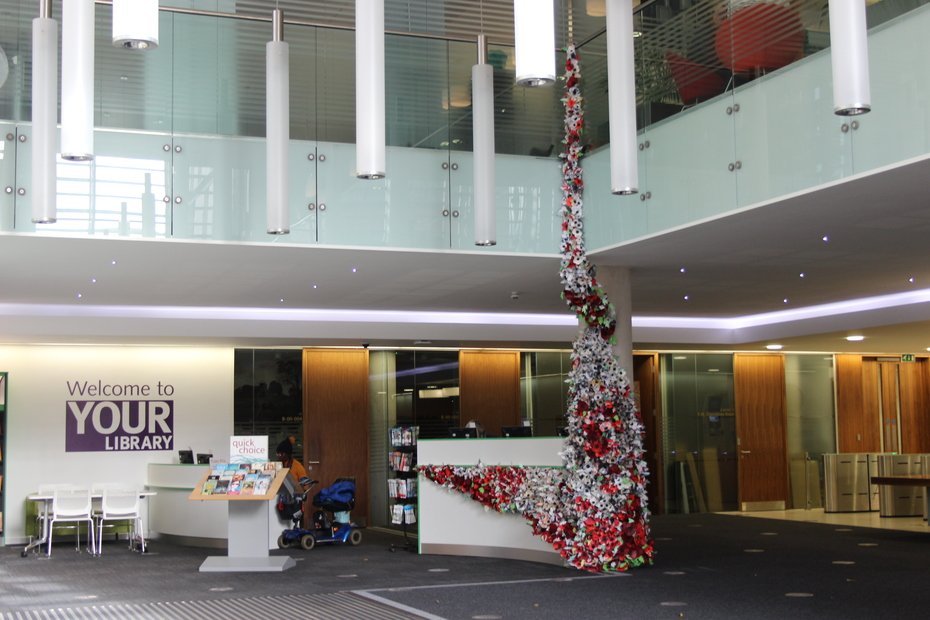 English
This term we have looked at the short film 'The Piano' by Aidan Gibbons that uses flashbacks to tell the story. We have discussed the character's feelings at different points and how the film creates a particular atmosphere and mood.
https://youtu.be/qTvaTOL5Lms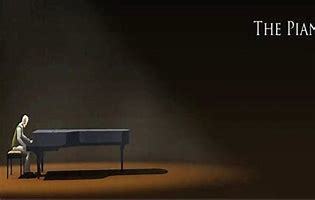 Maths
Y5 have been learning about the place value of numbers.

RE
Y5 have been planning and presenting their own collective worship sessions thinking about the theme, stories, prayers, reflections and prayer table objects to include.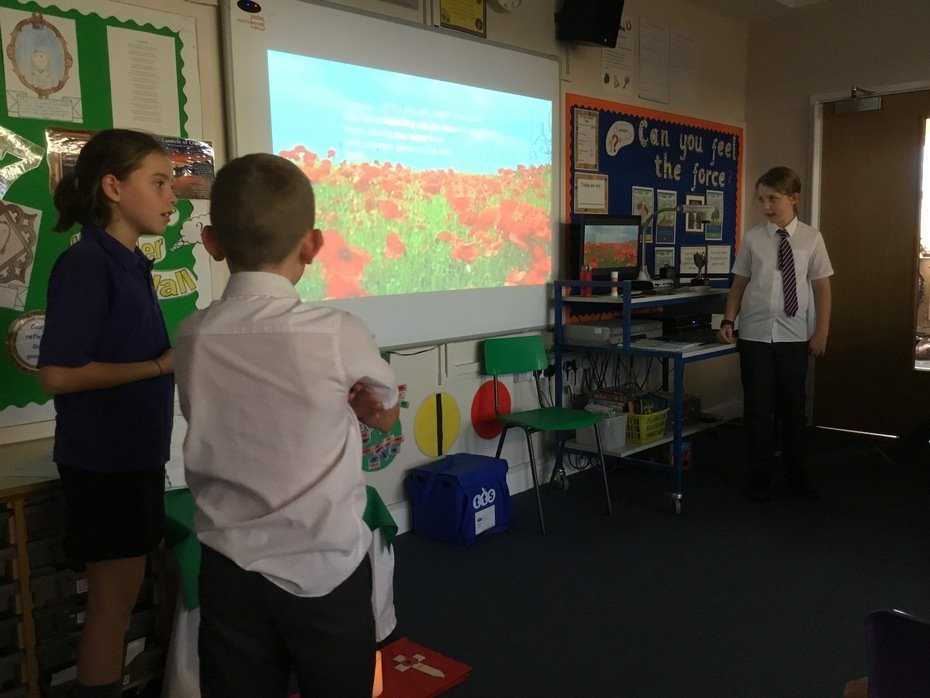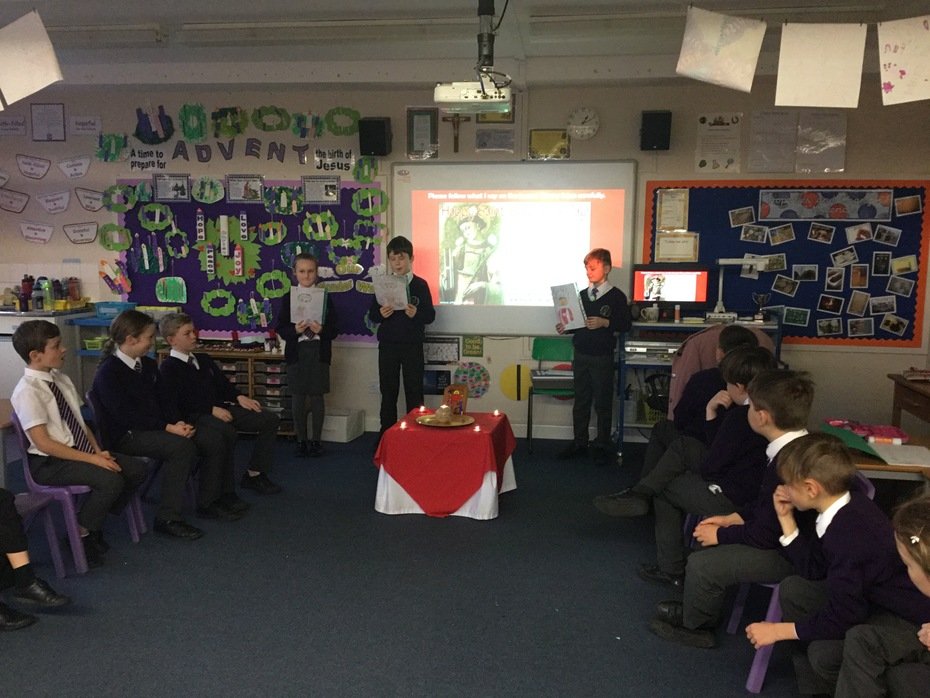 We have been preparing for Christmas by learning about Advent and waiting for the coming of Jesus.
Y5 made some lovely Advent wreaths and discussed the symbols associated with them.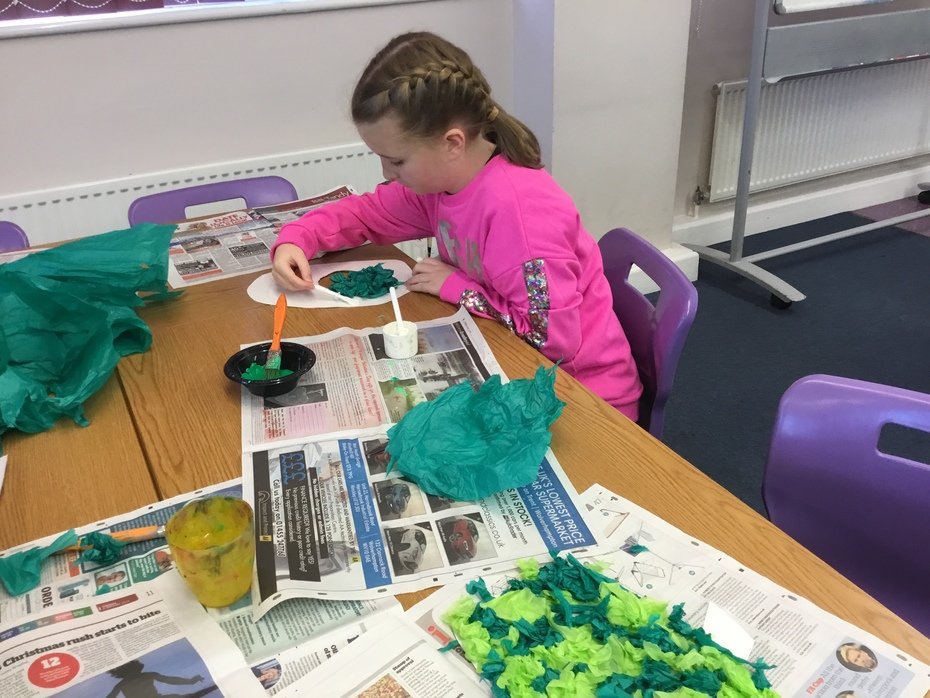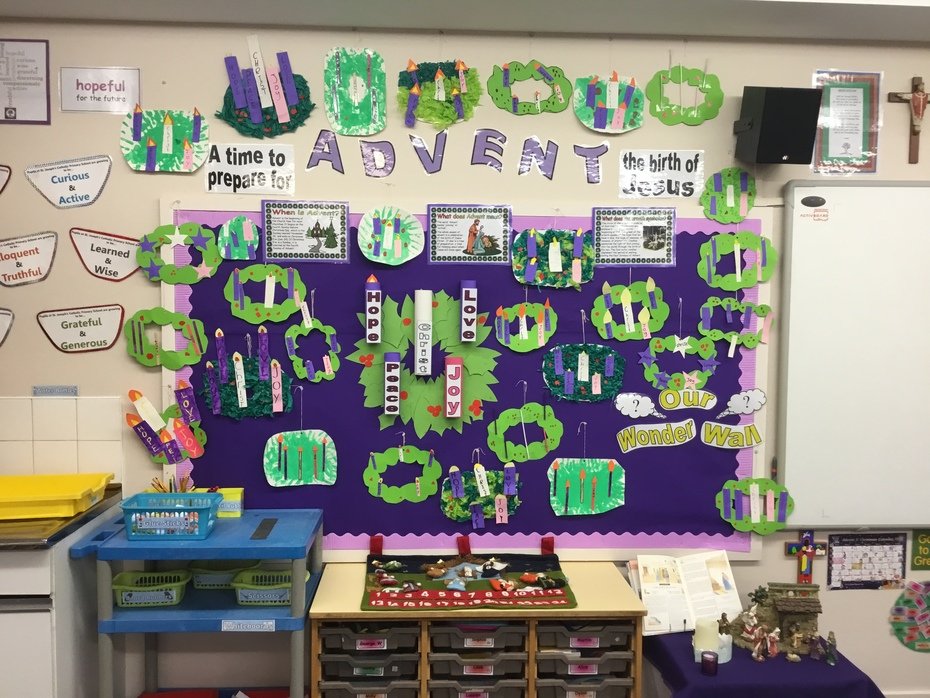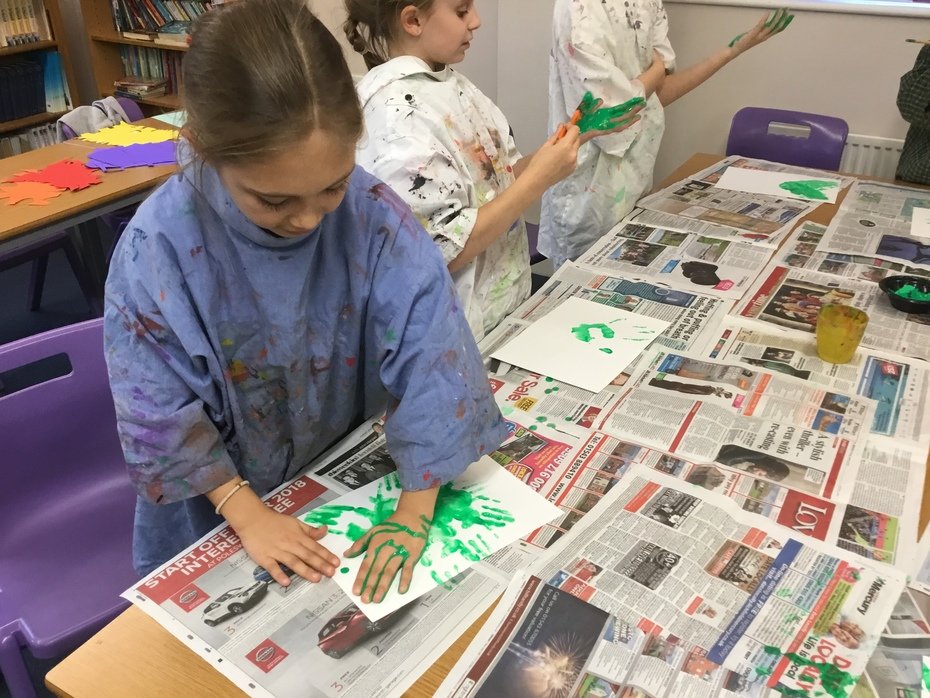 This term Y5 are looking at creation stories and prayers.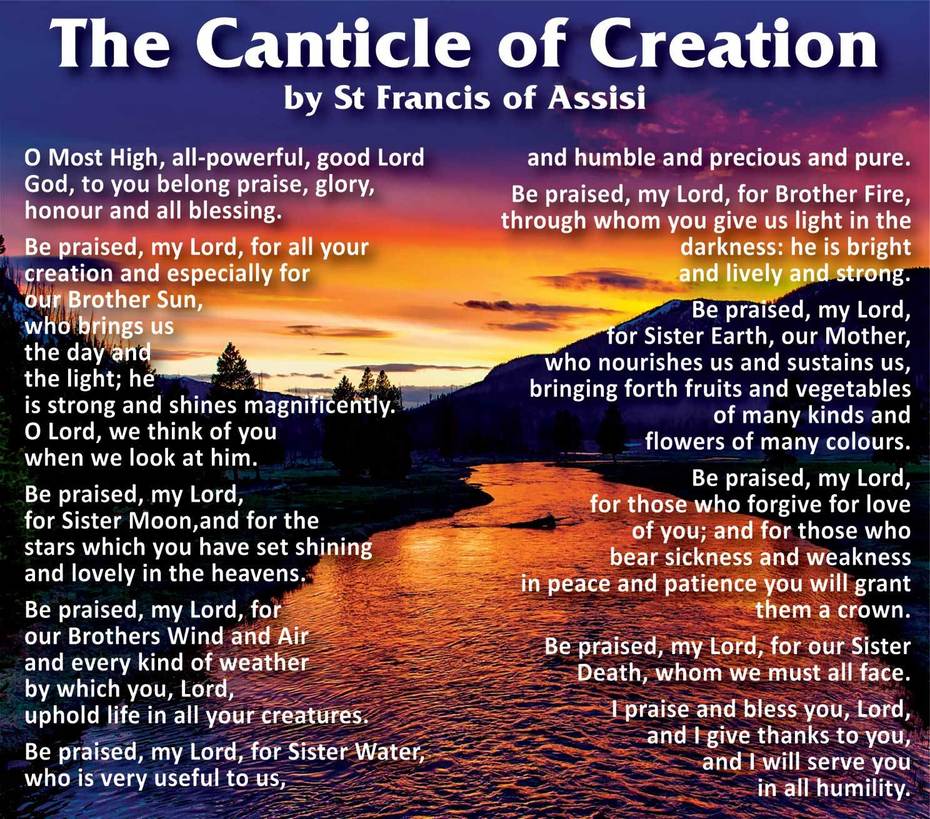 'God created man in his own image' Genesis 1:27
What does this mean? - God is good. Everyone is different but we can all reflect his goodness and are special in many different ways.
Science
Materials
Y5 have been learning about different materials and their properties. They learnt about what insulators and conductors are. The class used data loggers to test different materials to see which would be the best insulator for the teachers' cups of tea! Which do you think was the best (none, foil, felt, paper towel or tissue paper)?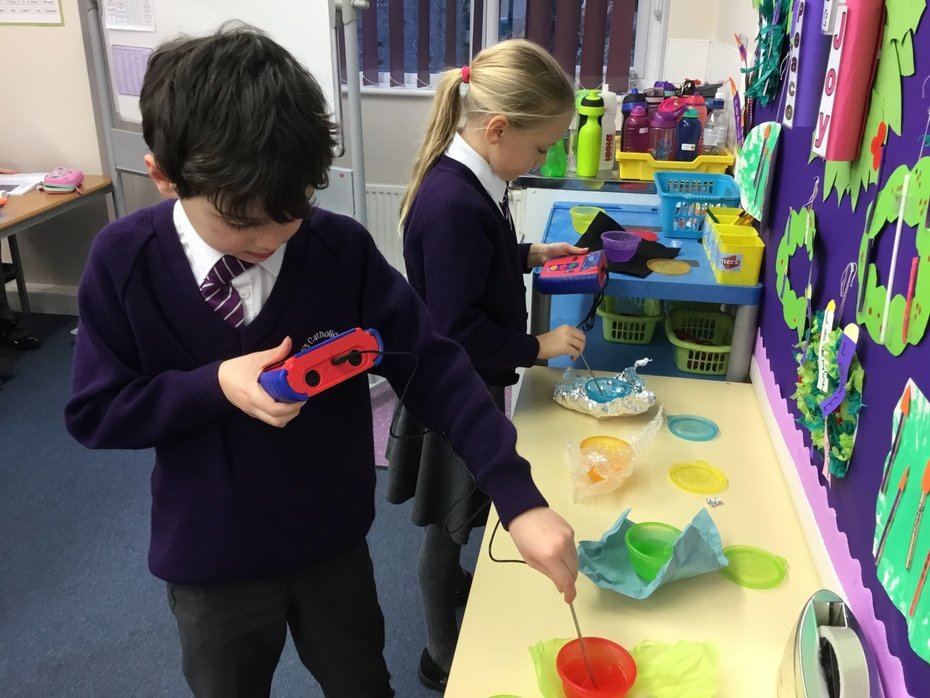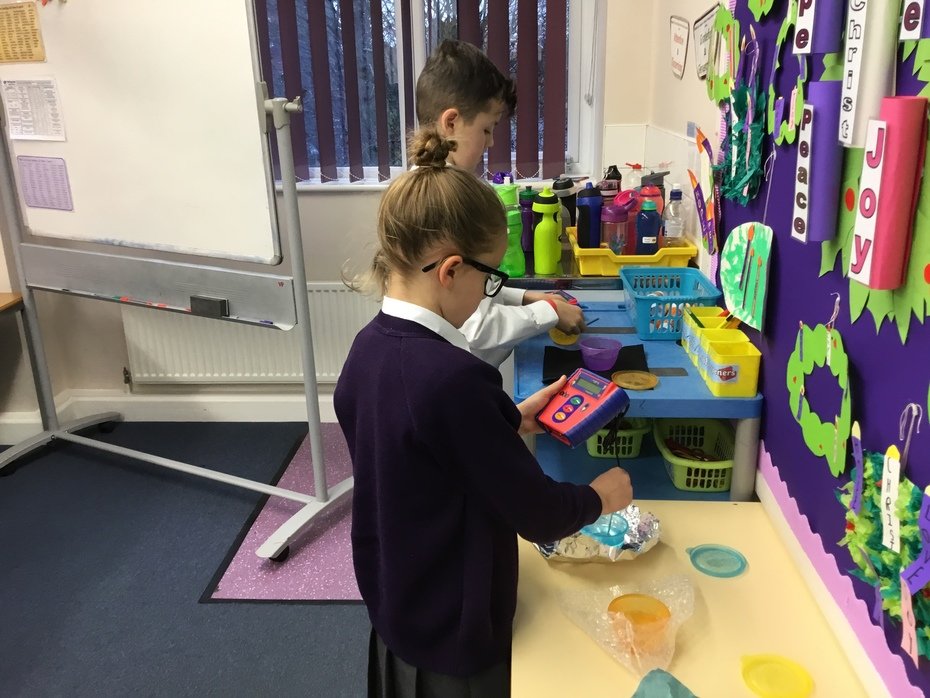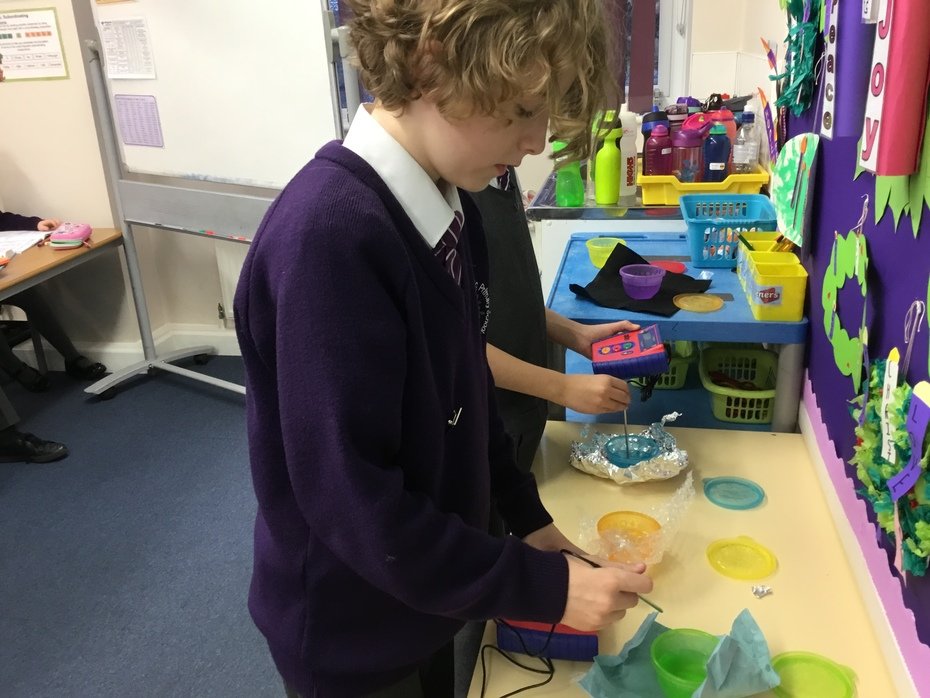 Can you feel the force?
We have been learning about forces around us, including gravity. Y5 loved learning about Isaac Newton and his role in discovering gravity and how it affects the planets.
Gravity
We have been using force meters to measure the mass (in grams) and weight (the gravitational force in Newtons) of different objects. We also identified the pattern - gravity pulls objects with a force of 1N for every 100g.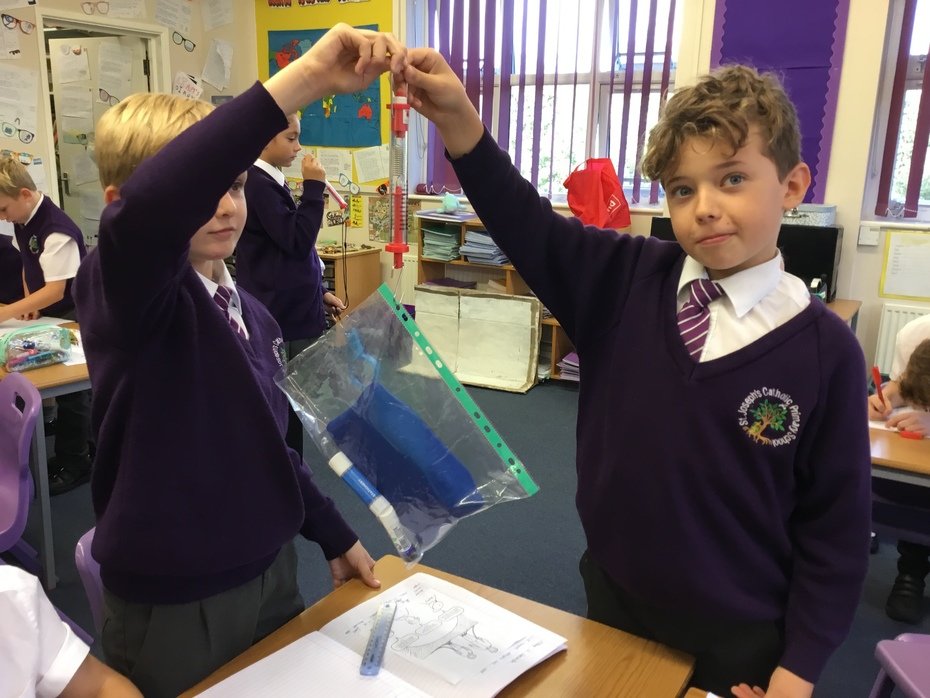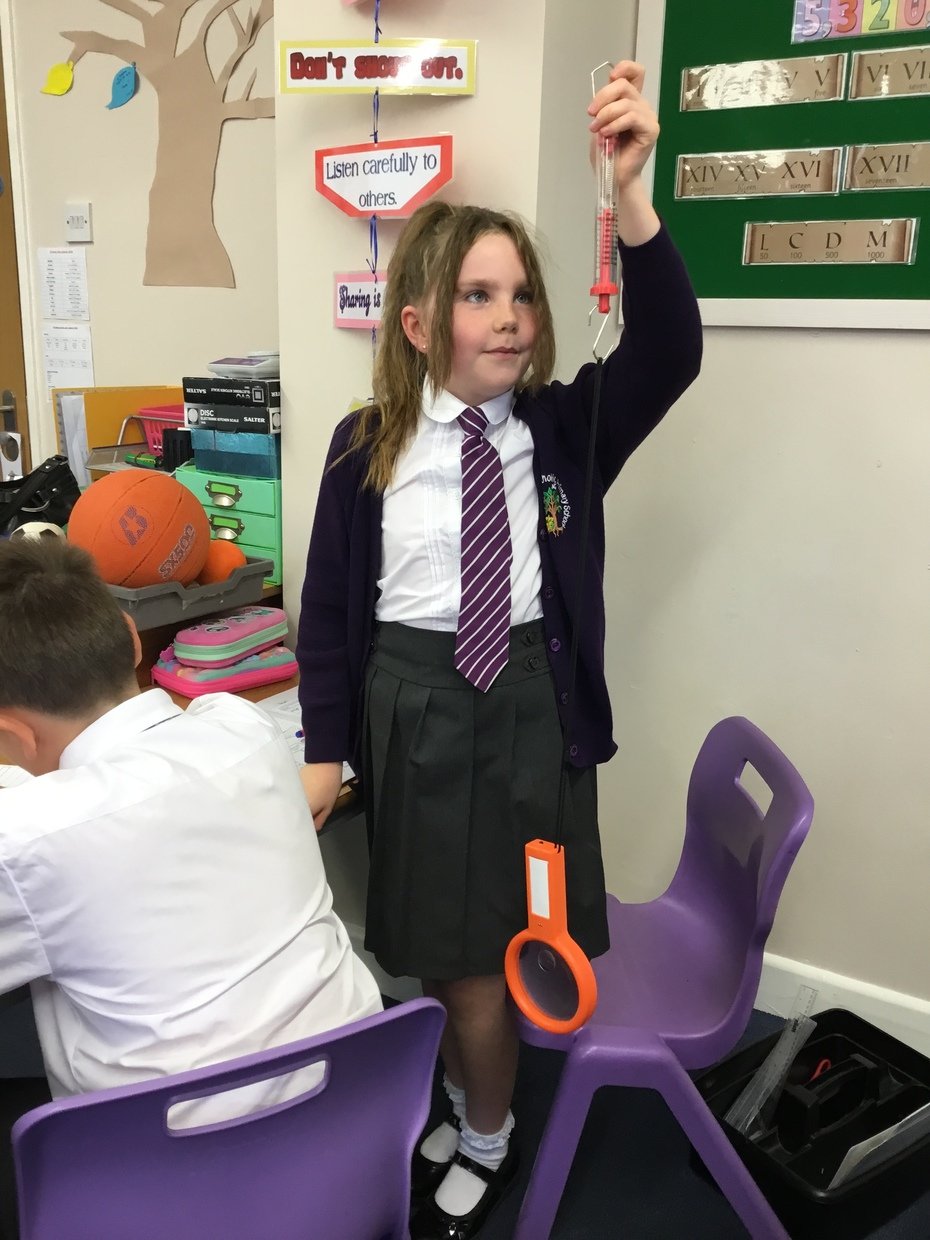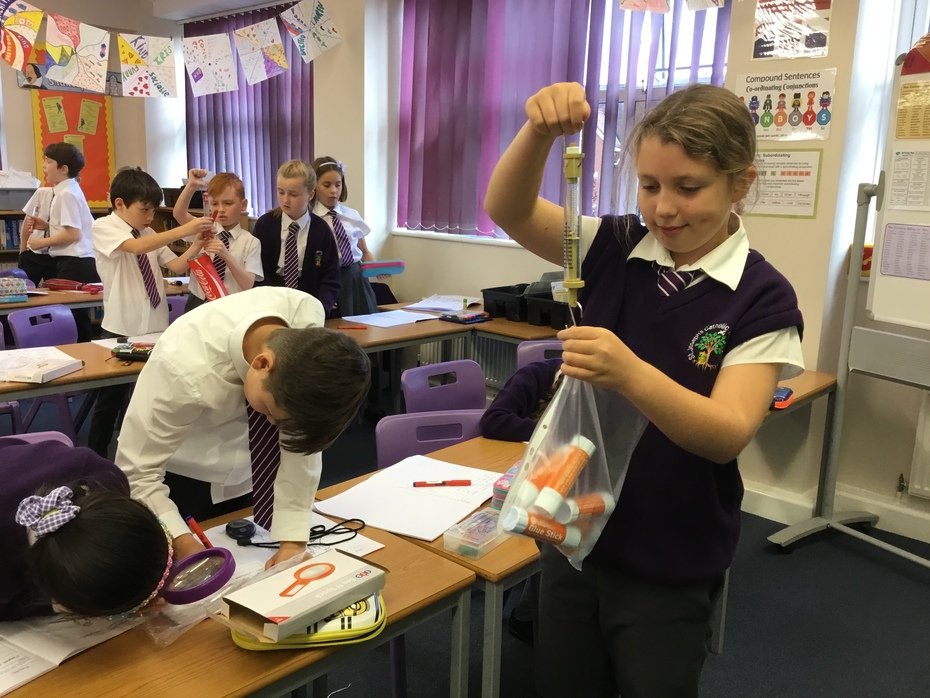 Friction
We also investigated how different surfaces can change the distance an object travels. We discussed if the friction was increased or decreased and how we know.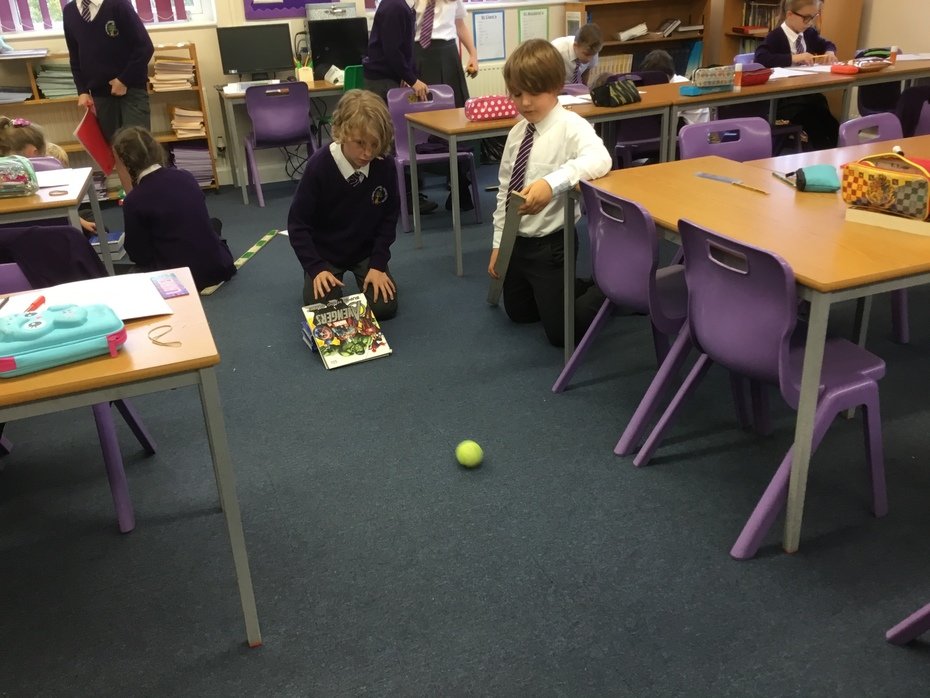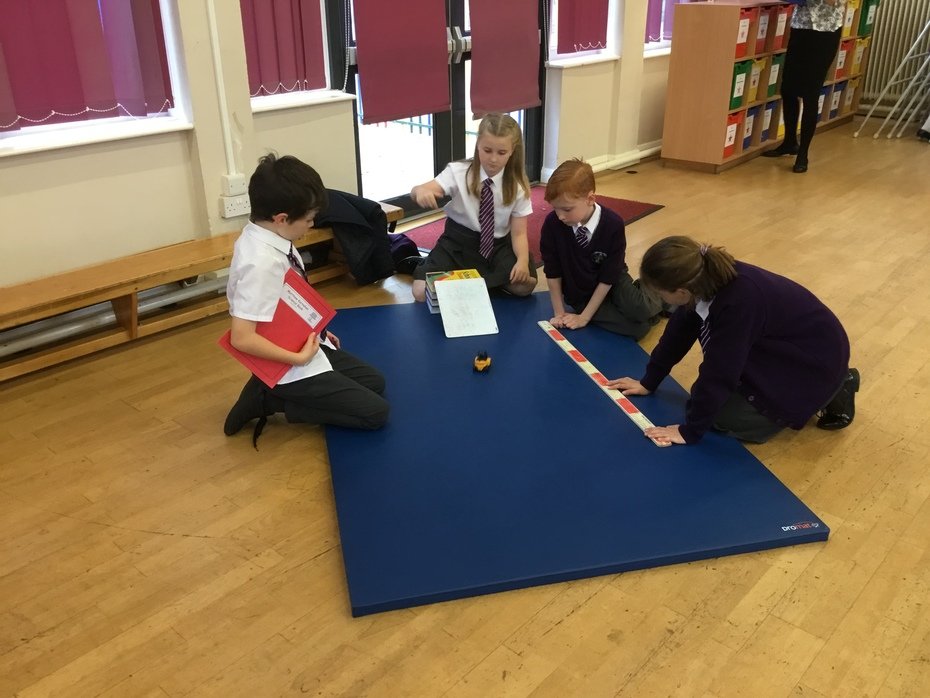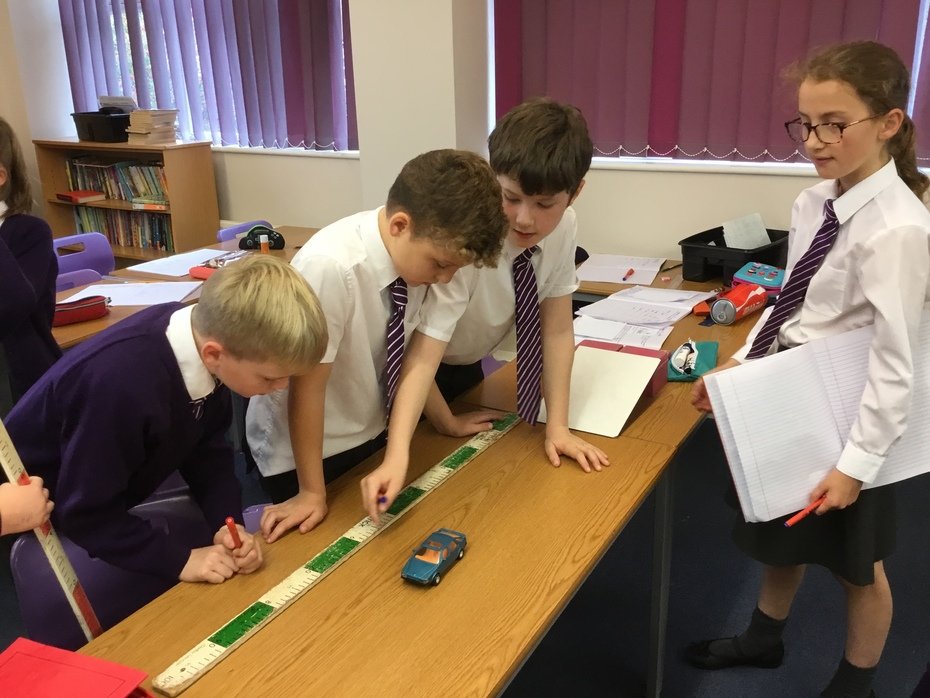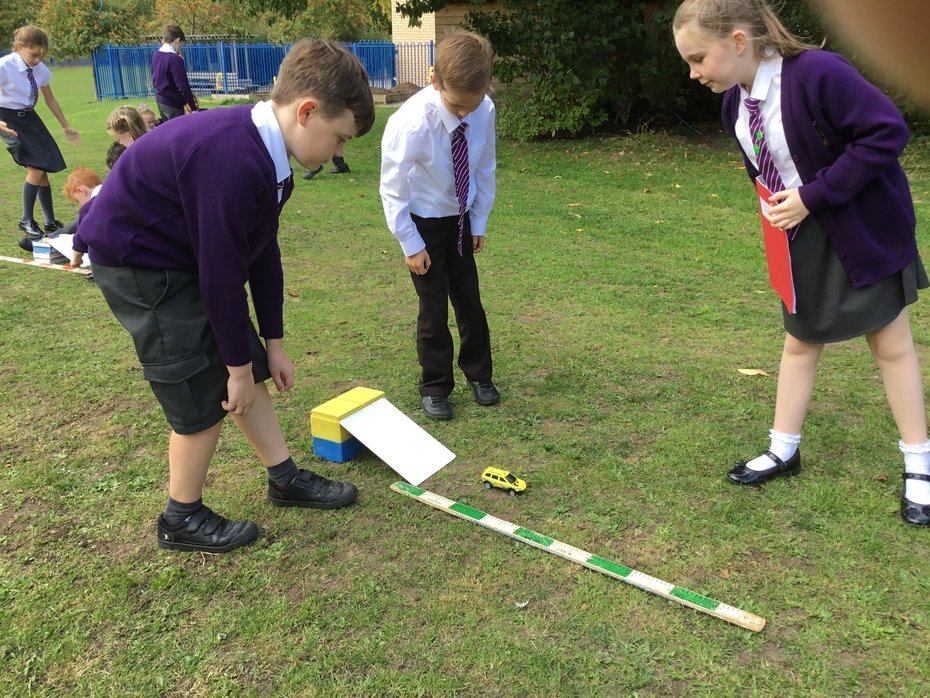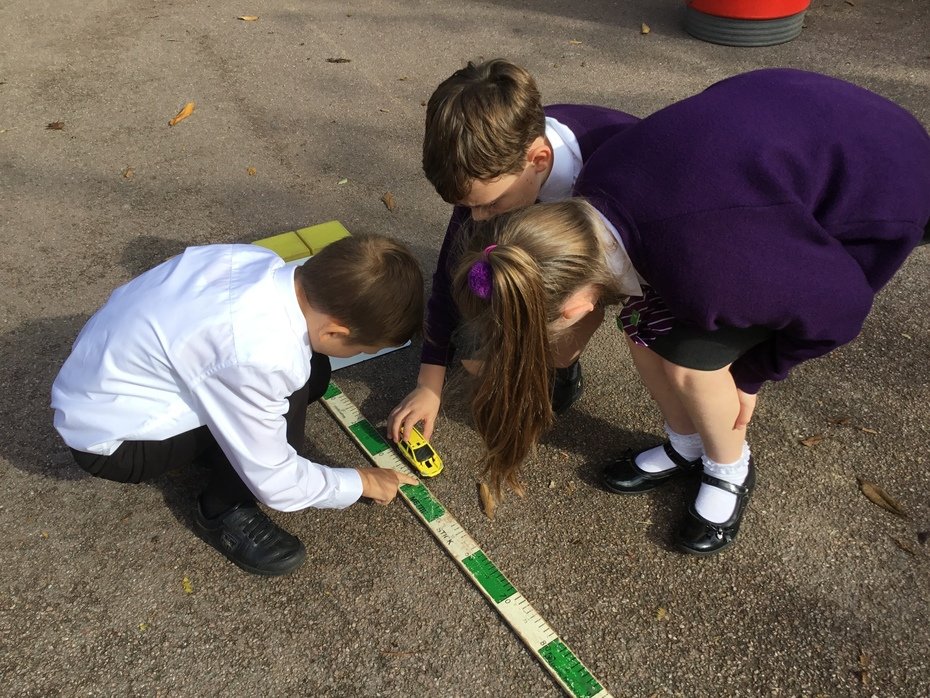 Air Resistance
We made our own parachutes to carry out a fair test and time how long they took to fall to the ground safely.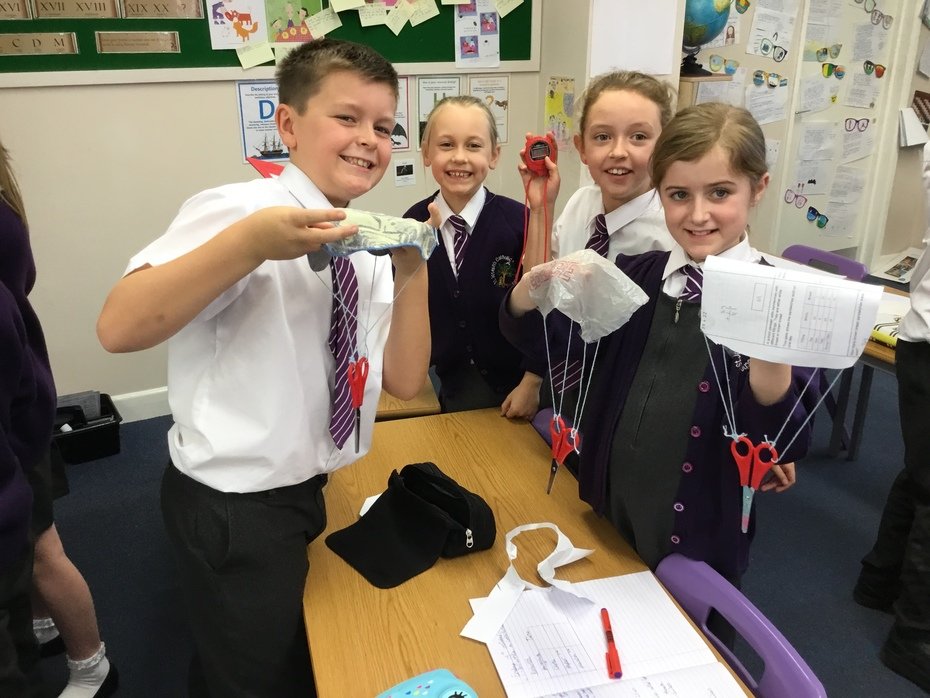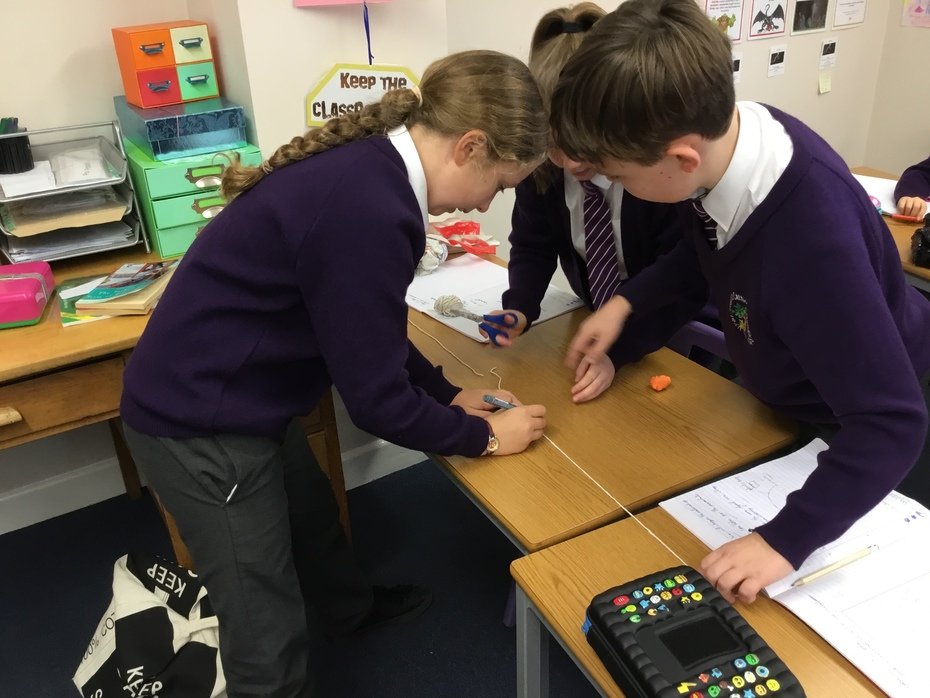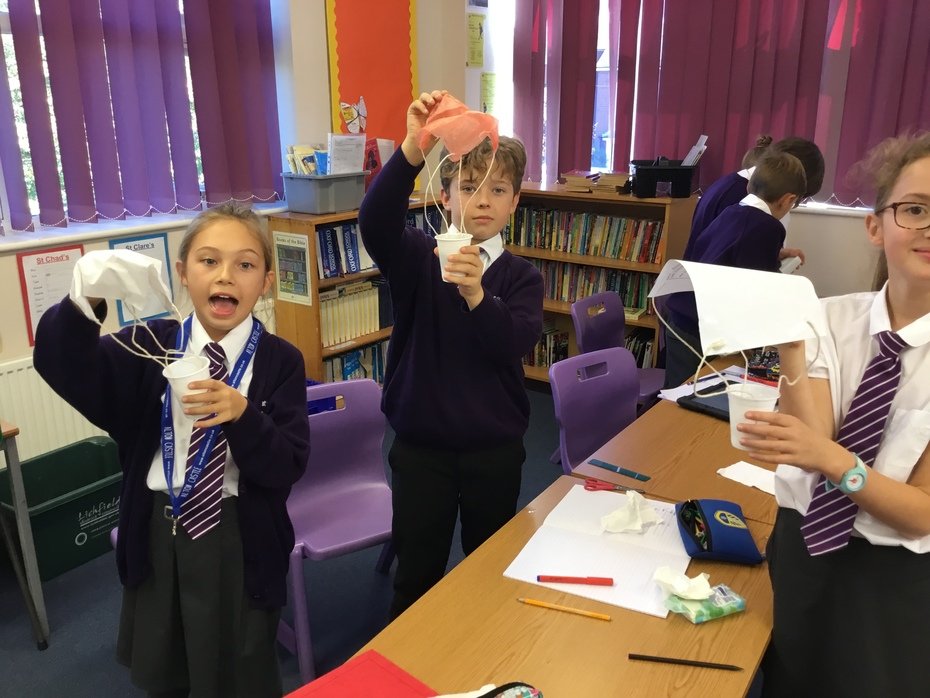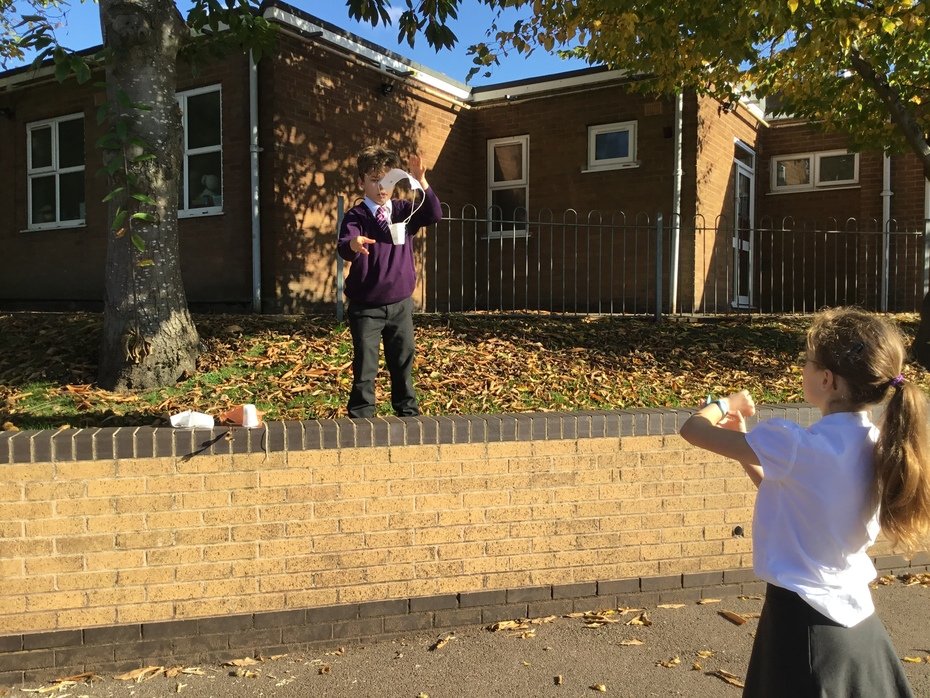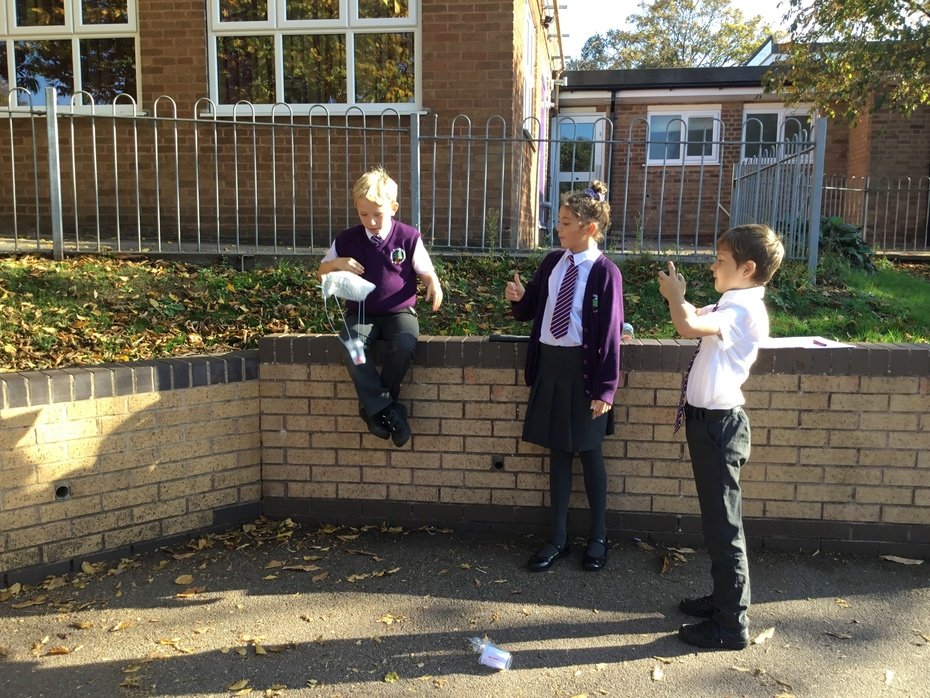 Water Resistance
After learning about air resistance we investigated how water and other liquids affect the movement of different shaped objects. Which shape do you think travels through water quicker (sphere, flat circle or spear)?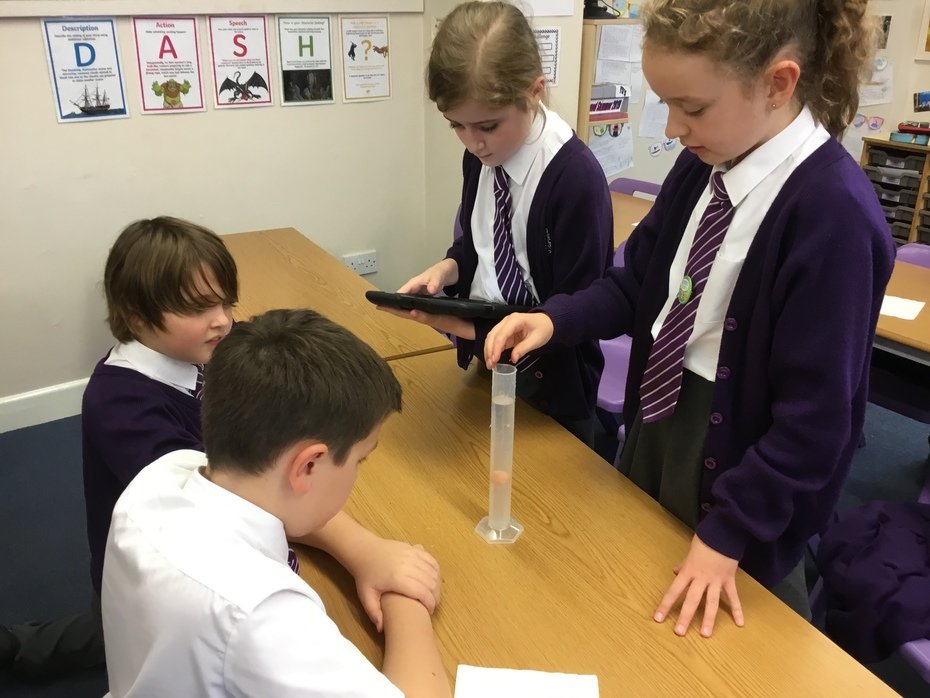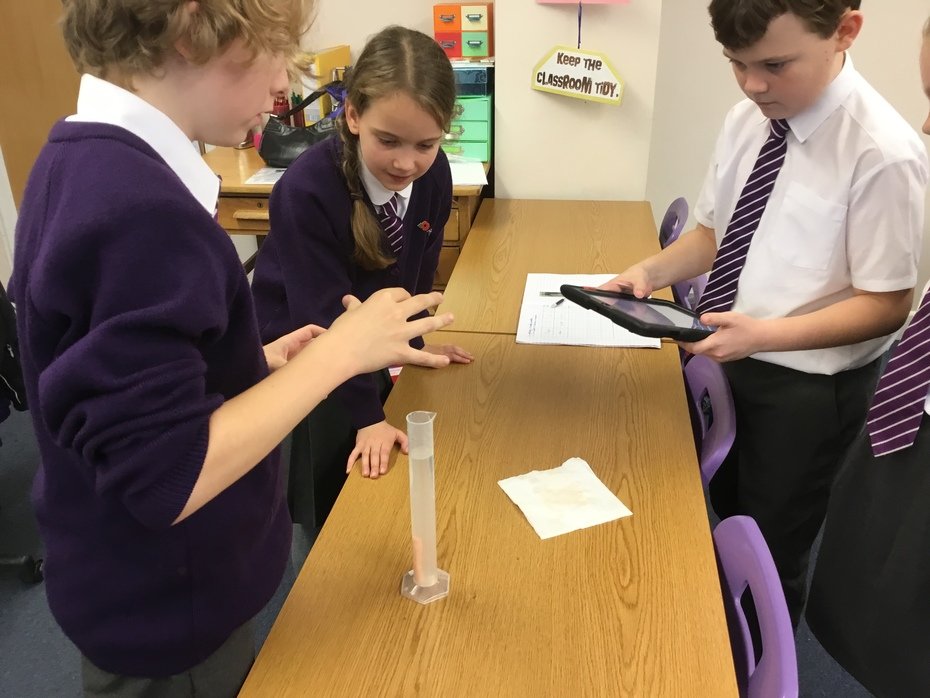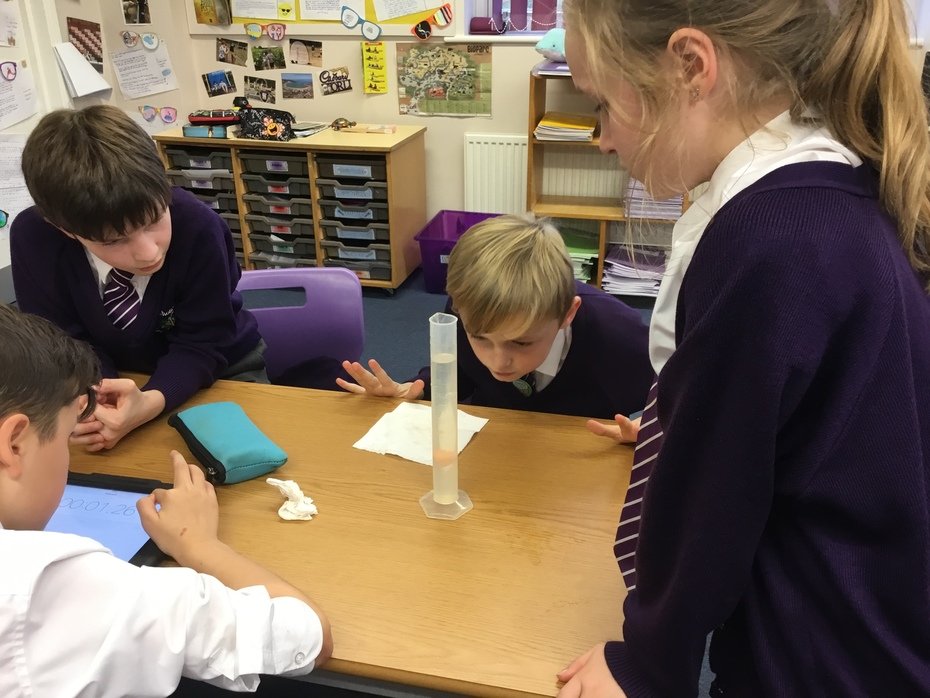 Gears, Levers and Pulleys
Y5 have experimented with these simple mechanisms and made their own to demonstrate how they can change the force.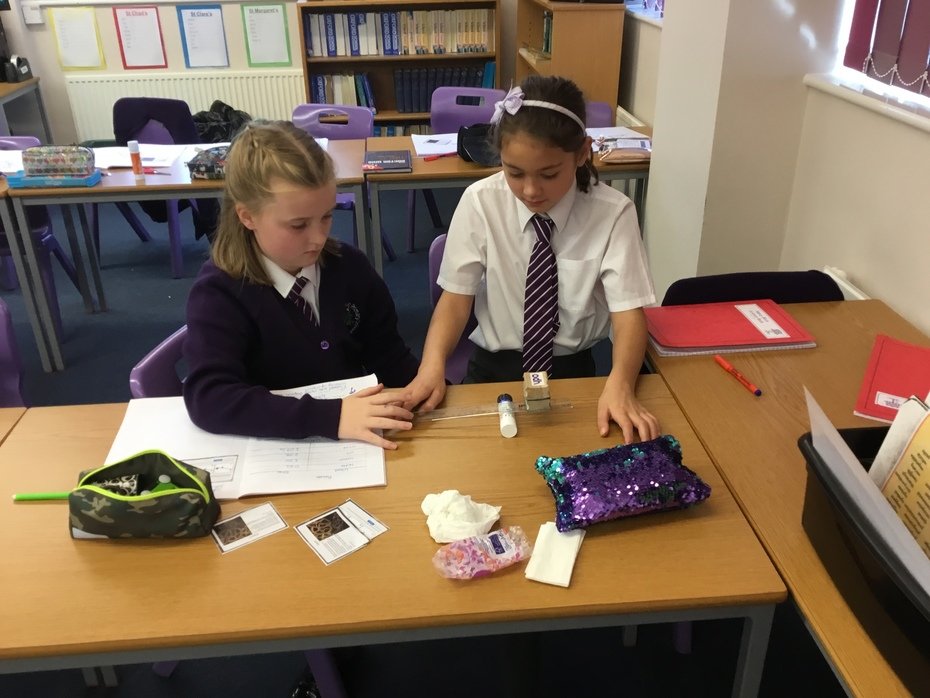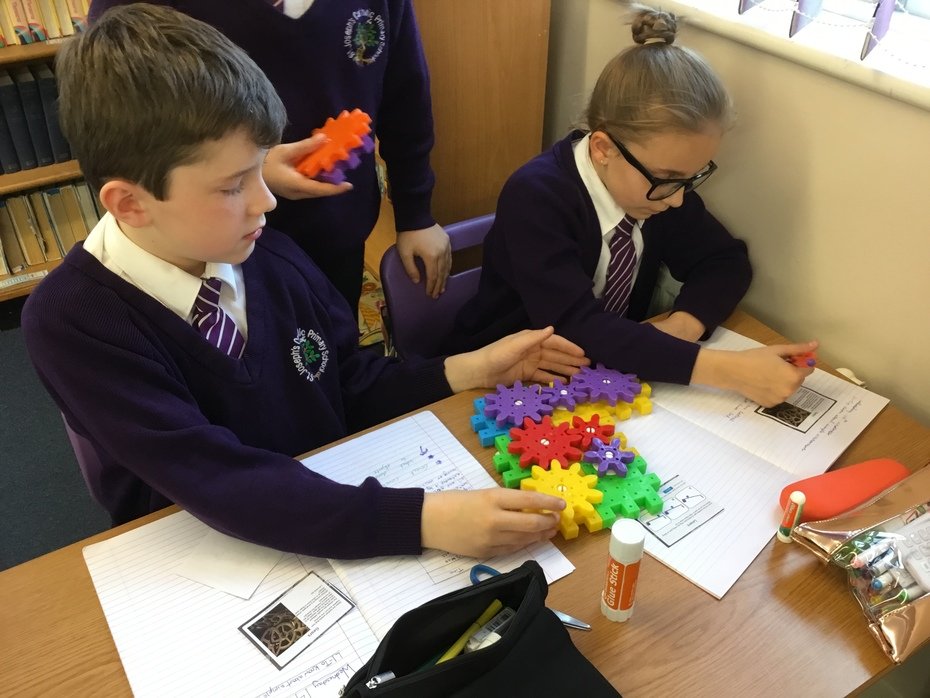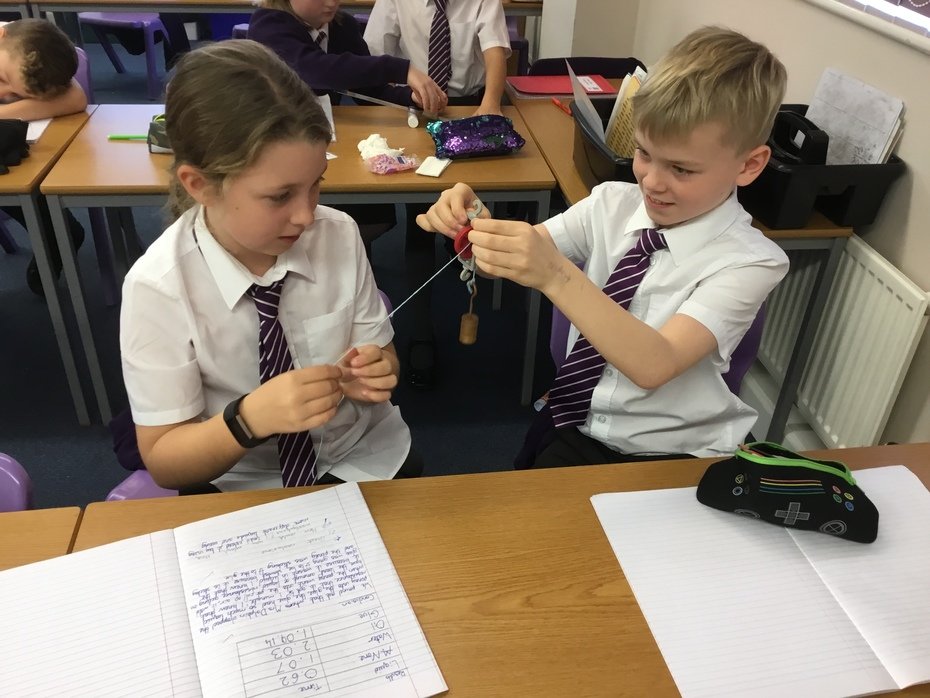 Topic
British History
We have been learning about the Gunpowder plot, English Civil War and the Great Fire of London. Y5 enjoyed learning about the 'Round-heads' and 'Cavaliers.' In groups children presented their own TV news report on the death of King Charles.
We learned about the events of the 'Great Fire of London' and used clay to make our own tile showing the Great Fire.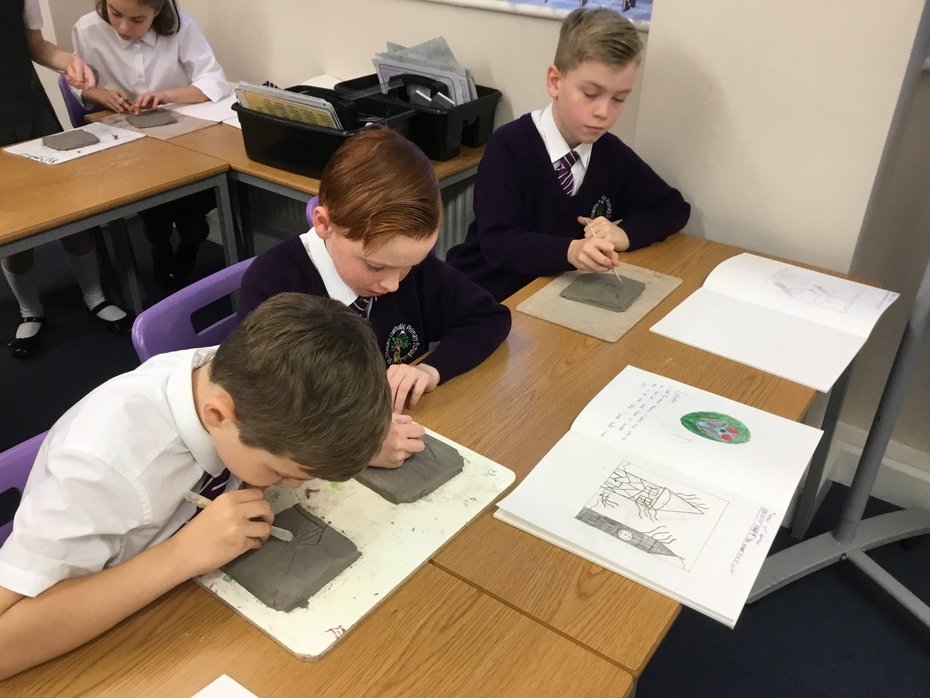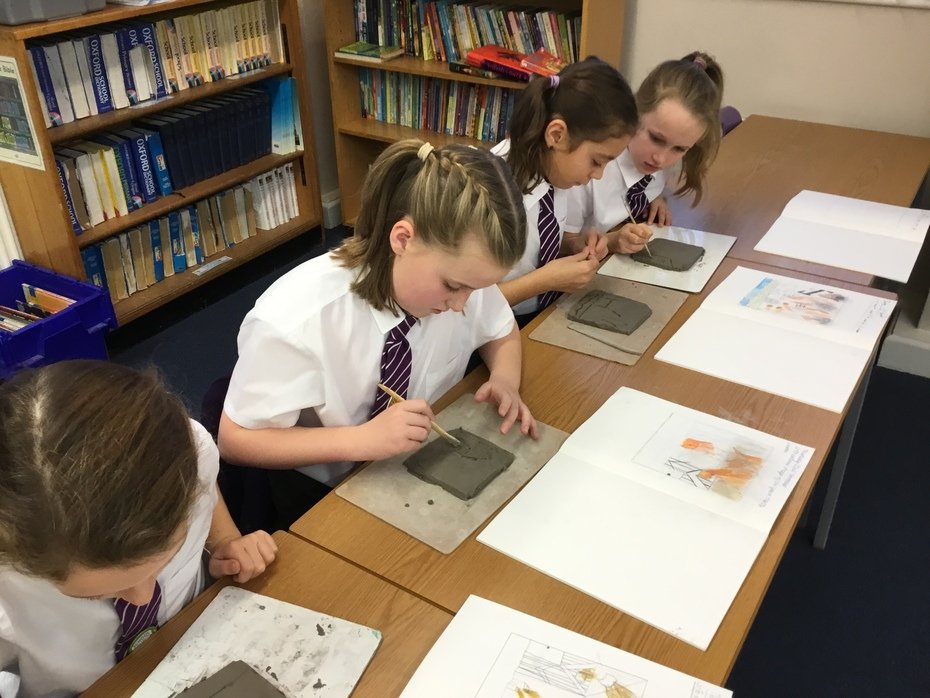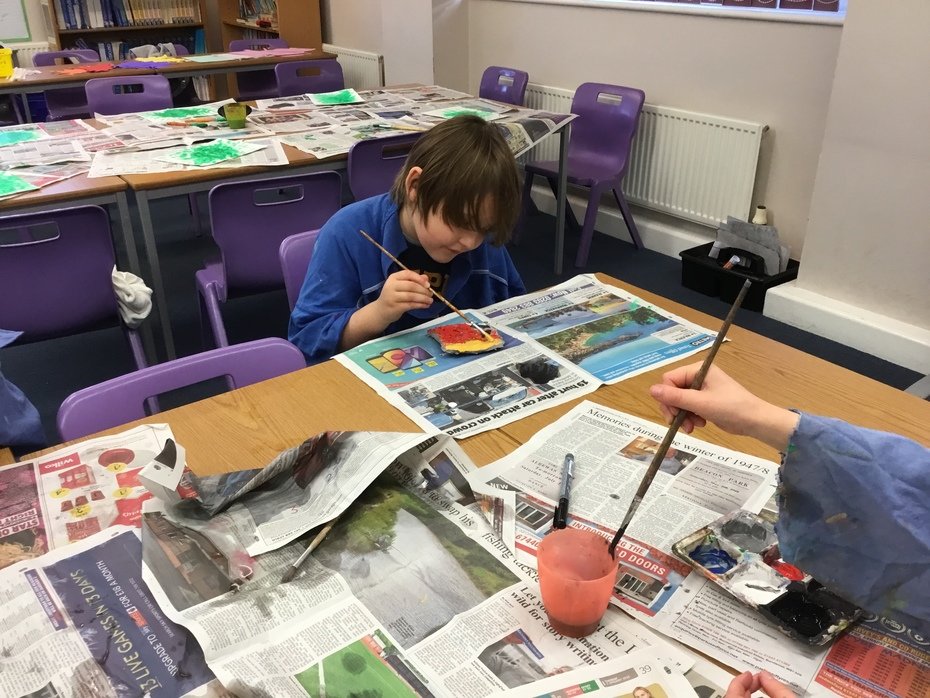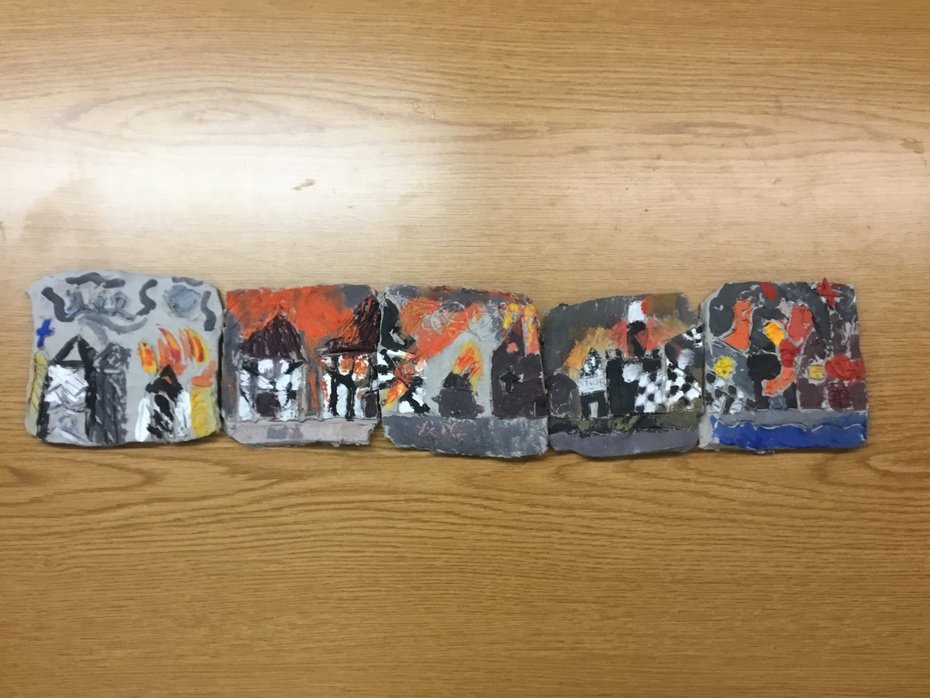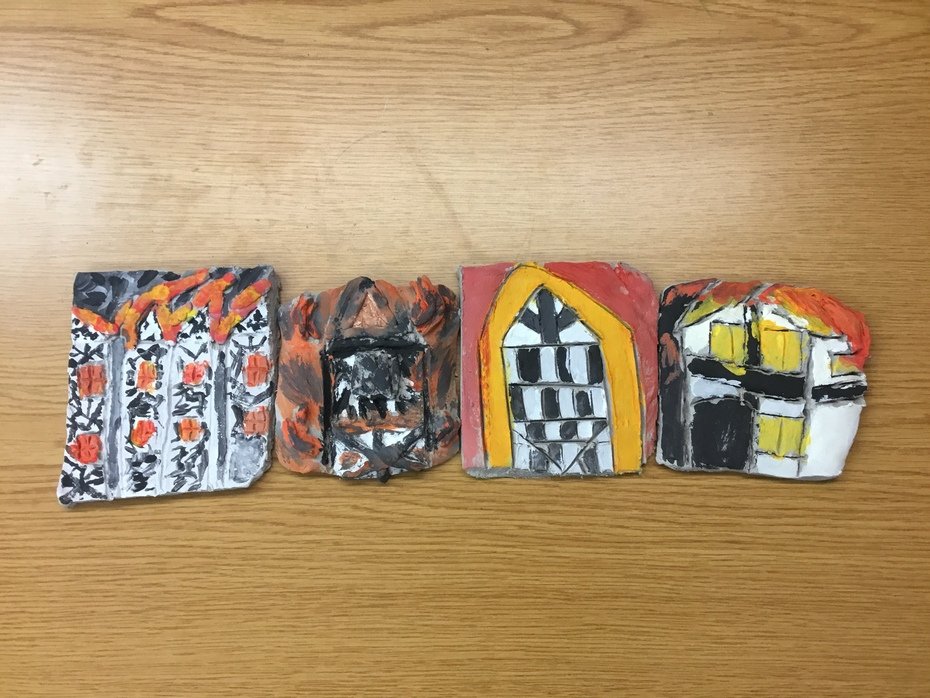 Anglo-Saxons
This term Y5 learnt about the Anglo-Saxons.
We found out about Anglo-Saxon laws and took part in some courtroom role play.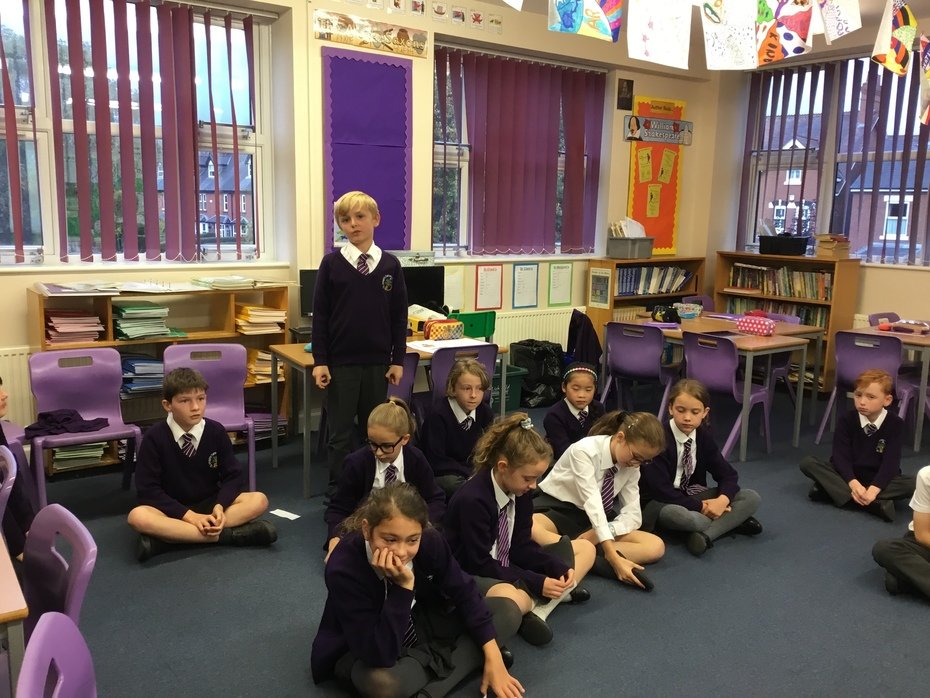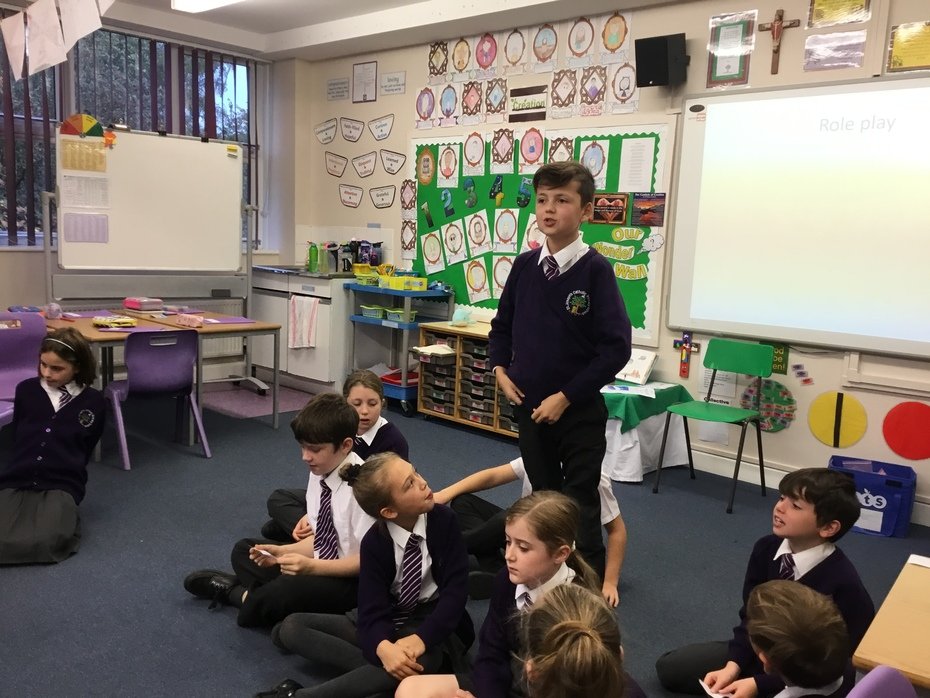 Finally Y5 designed and made their own Anglo-Saxon brooch after investigating different patterns.