We have fantastic sports provision that we are proud of, both in PE lessons and extra curricular opportunities. We regularly enter teams and individuals to compete in Tag Rugby, Football, Netball, Cross Country, Hockey, Tennis, Athletics, Golf and Swimming.
Well done to all of the children and parents involved in sporting activities last year. Due to the number of children taking part in clubs and tournaments we have achieved the School Games Bronze Award!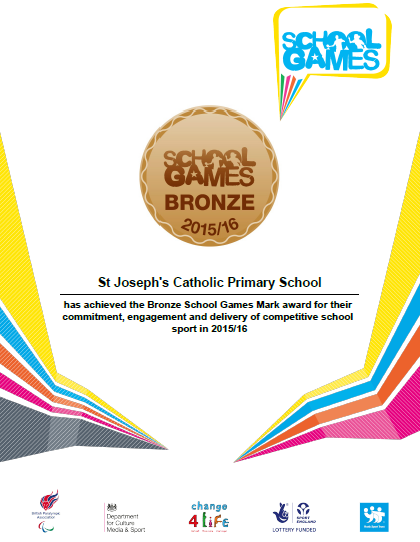 2016-17
School clubs
We have a range of sports school clubs available for children to join. Classes will get a chance to take part in these clubs throughout the year.
The new school clubs for the Summer Term.
Monday - After school Netball Y5 & Y6
- Morning break Cross Country KS2
Tuesday - After school Athletics Y4, Y5 & Y6
- After school football KS2
Wednesday - After school Hockey Y3 & Y4
Thursday - Before school Villa Y1 - Y3
- Lunch time Villa Y4 - Y6
- After school Gaelic football Y5 & Y6
Friday - After school Tennis Y1 & Y2
Tournaments
A big thank you to all of our coaches and parents who help organize, run and support our school sports teams.
Girls Football (July)
Congratulations to the girls football team who played a friendly match against Chadsmead primary school. After being 1-0 down at half time they came back fighting and went on to win 3-1. Brilliant goals by Millie, Saoirse and Amelia.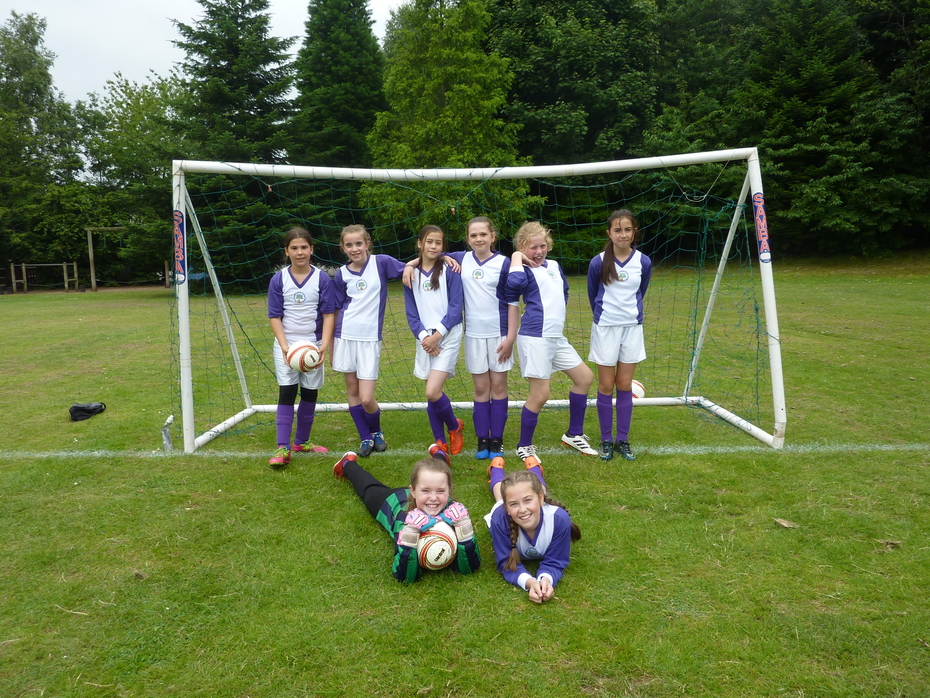 Beacon Park Athletics (July)
Well done to the KS2 Athletics team who competed against 15 other schools on a very warm sunny day. Many of the children made it through to the finals and congratulations to John, Ramon and Oisin who won medals in the final.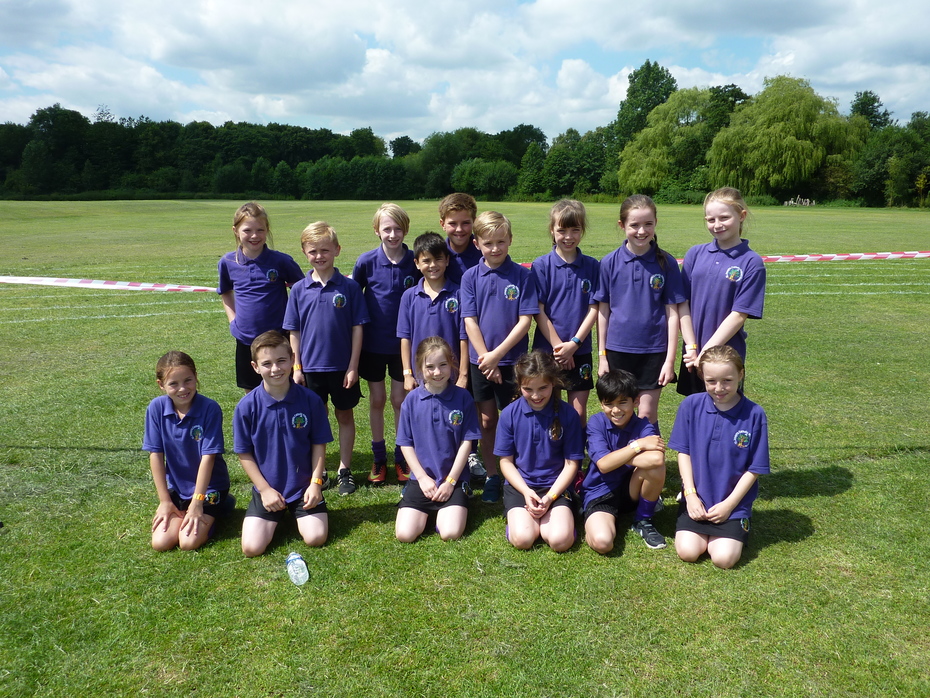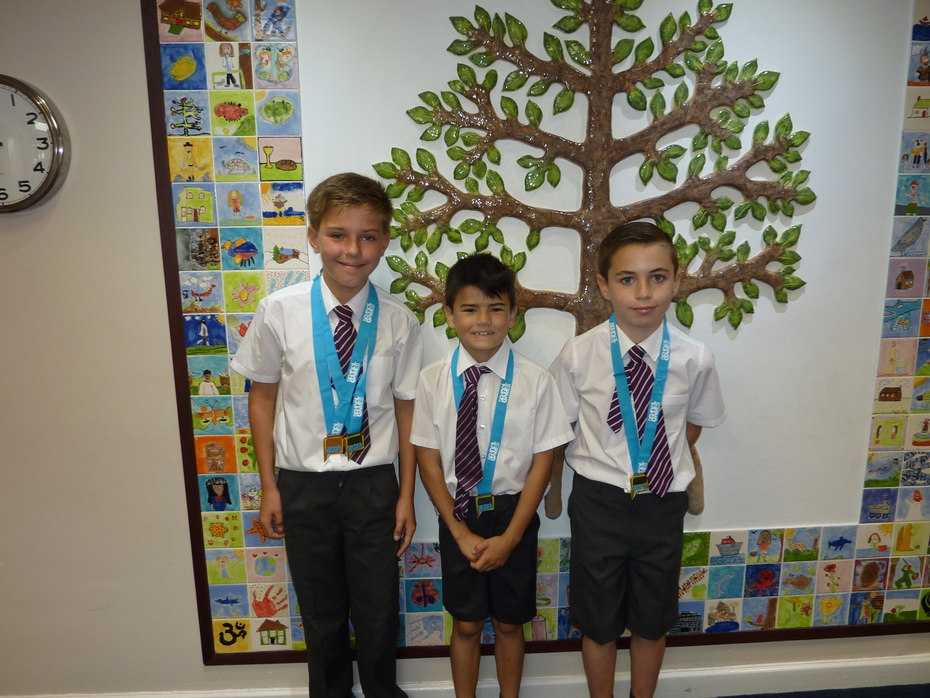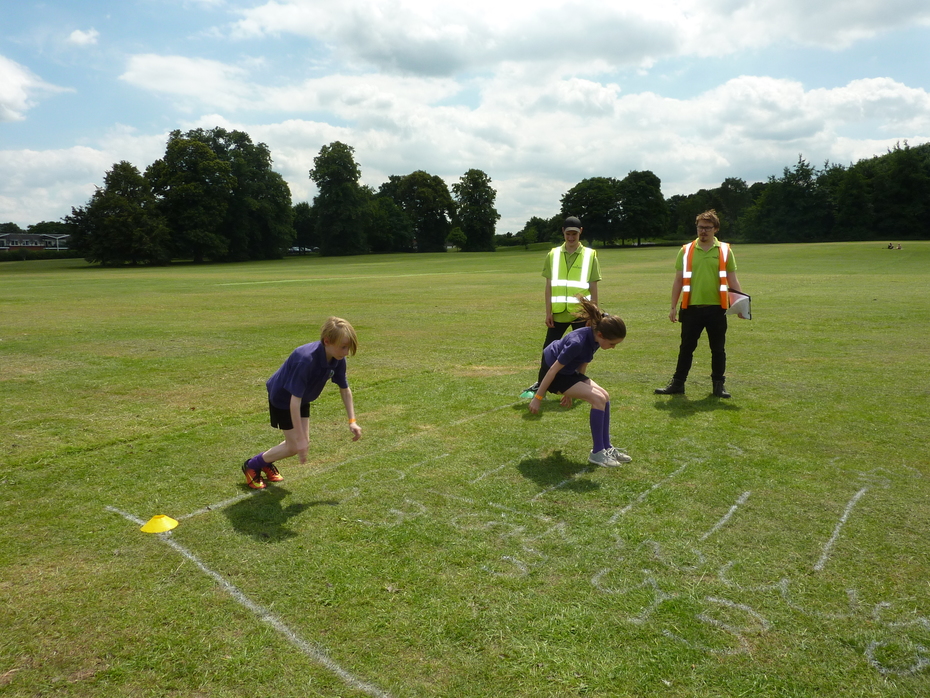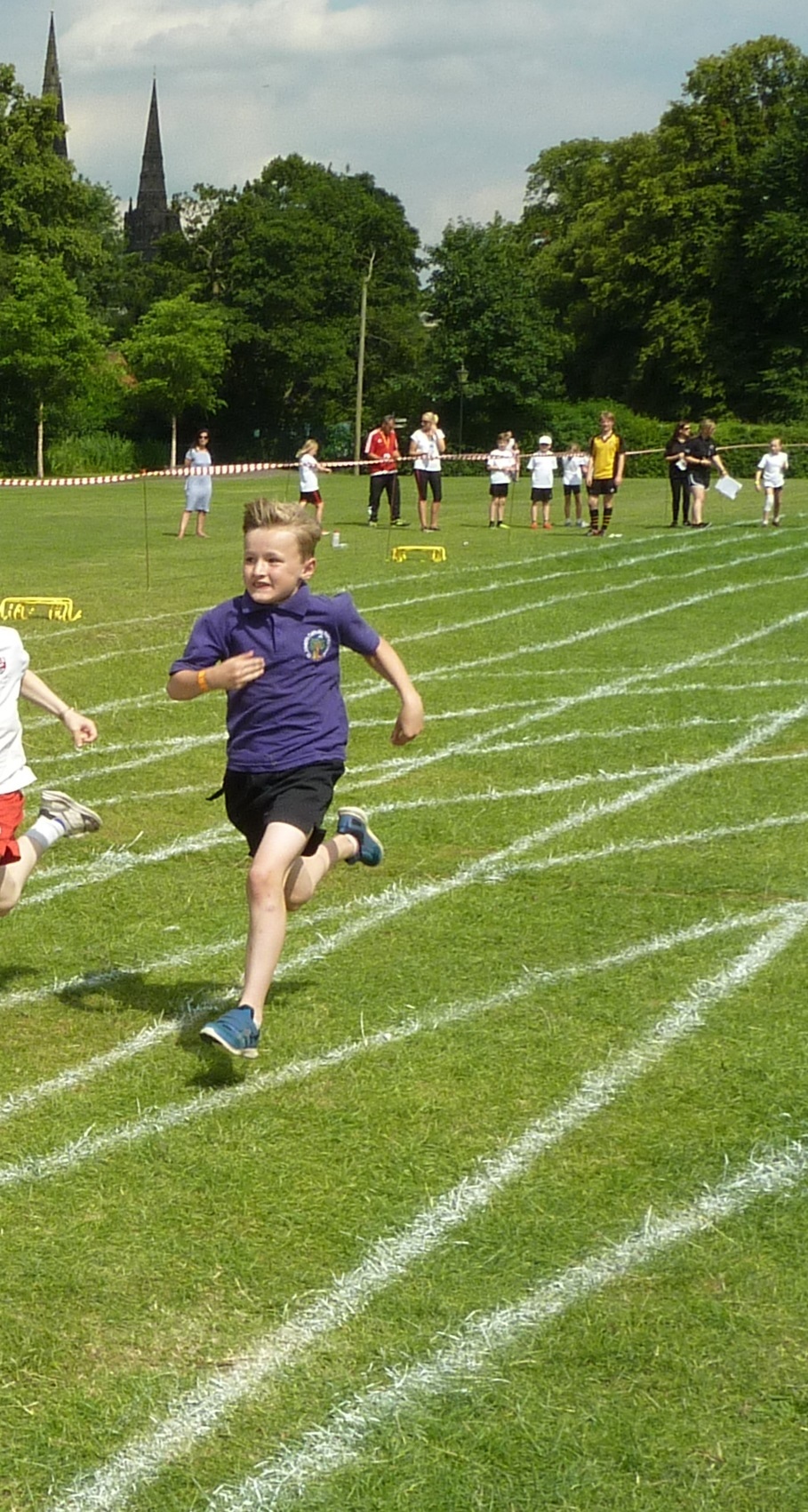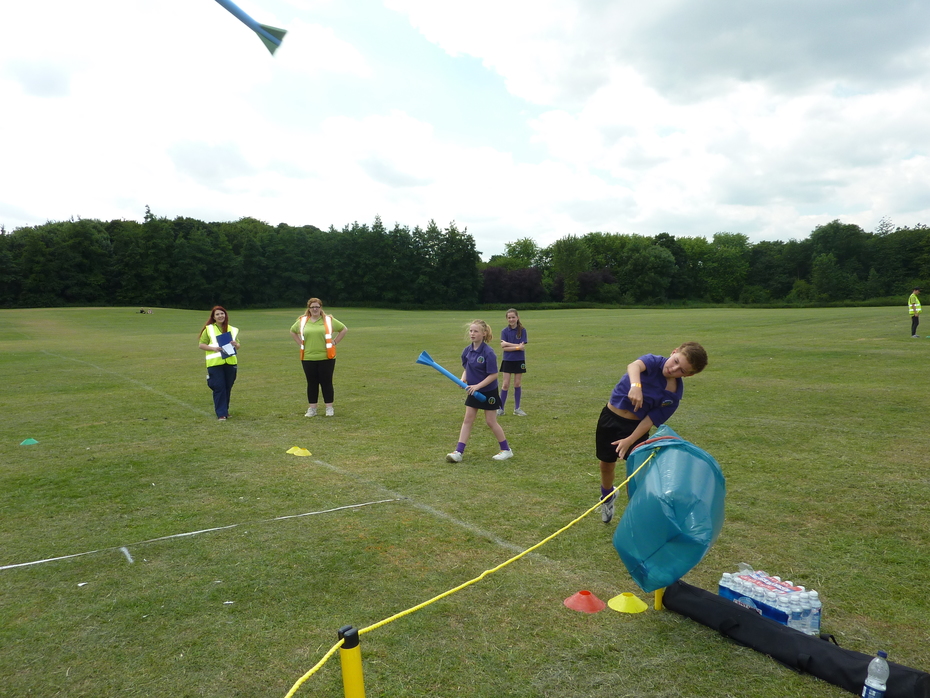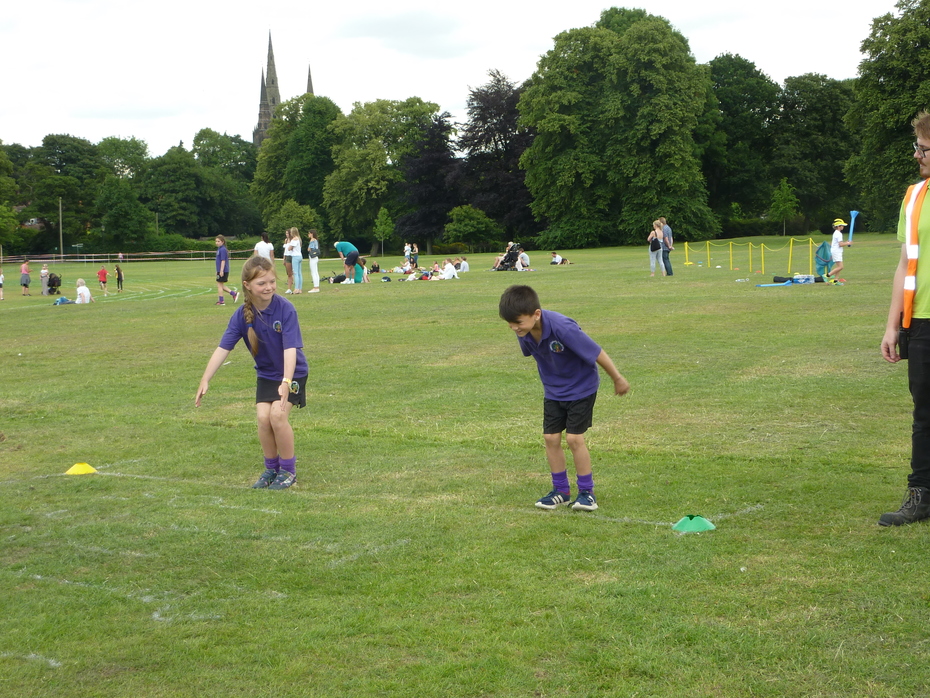 Swimming Gala (June)
Great swimming from the St Joseph's Swimming team who competed at the Friary school. Many of the children got through to the finals and the girls came first overall in the small schools category!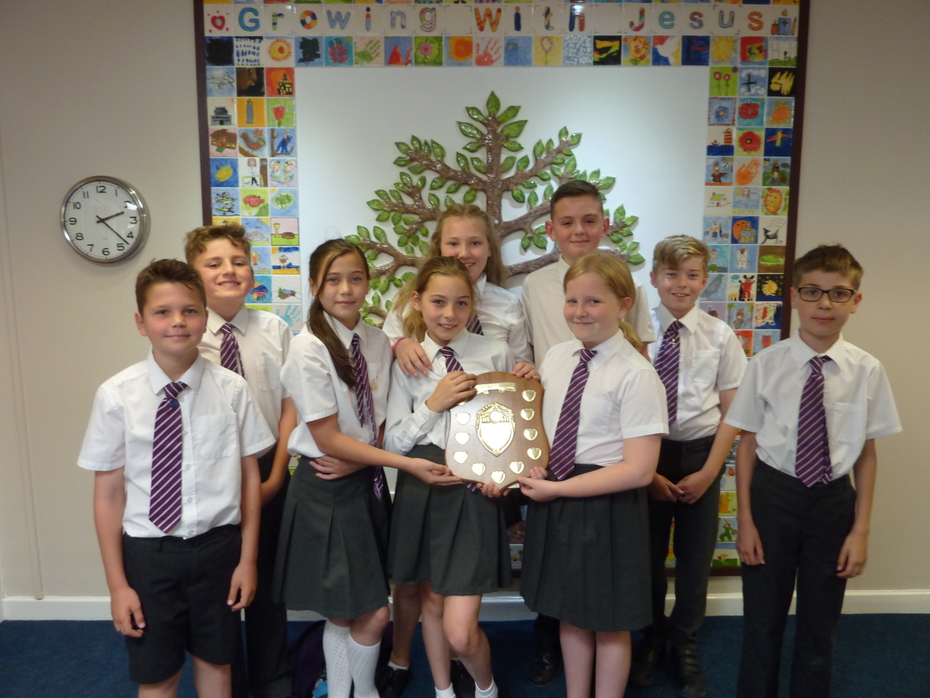 Keele Finals (June)
Congratulations to all of the children who competed in the School Games Finals at Keele University. They had a great day of sports, even though it rained for the results. The Y3 & Y4 Tag Rugby team played well and narrowly missed out reaching the next round. The Y6 girls cross country was a tough race but the girls did very well, with Saoirse coming 5th overall. The Y4 boys cross country team did extremely well and won a medal for coming 2nd overall.
We also met Olympic and Paralympic athletes Sam Quek and Ian Marsden who opened the School Games during the opening Ceremony.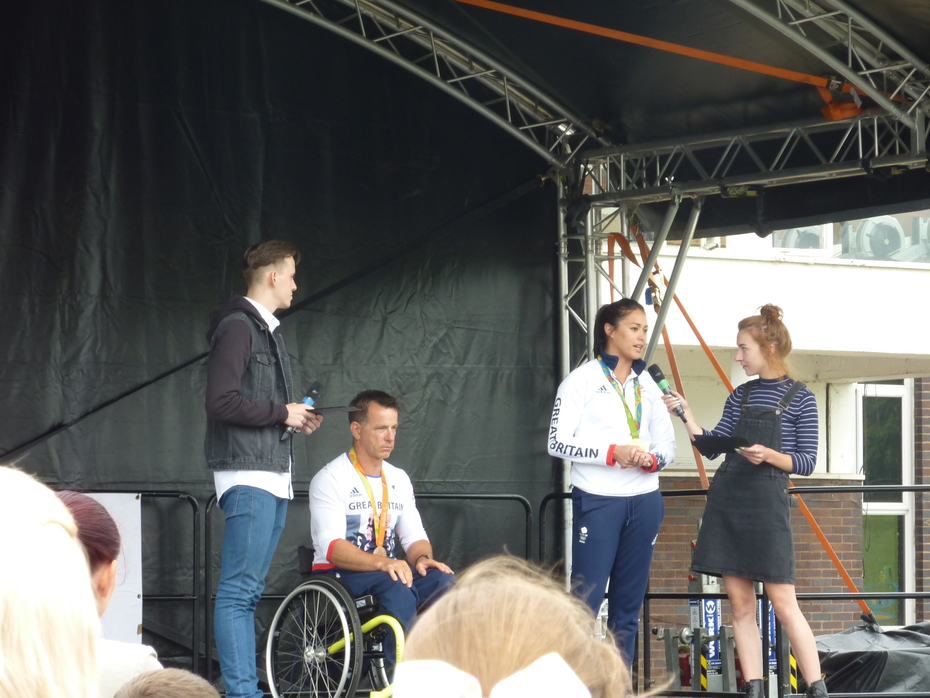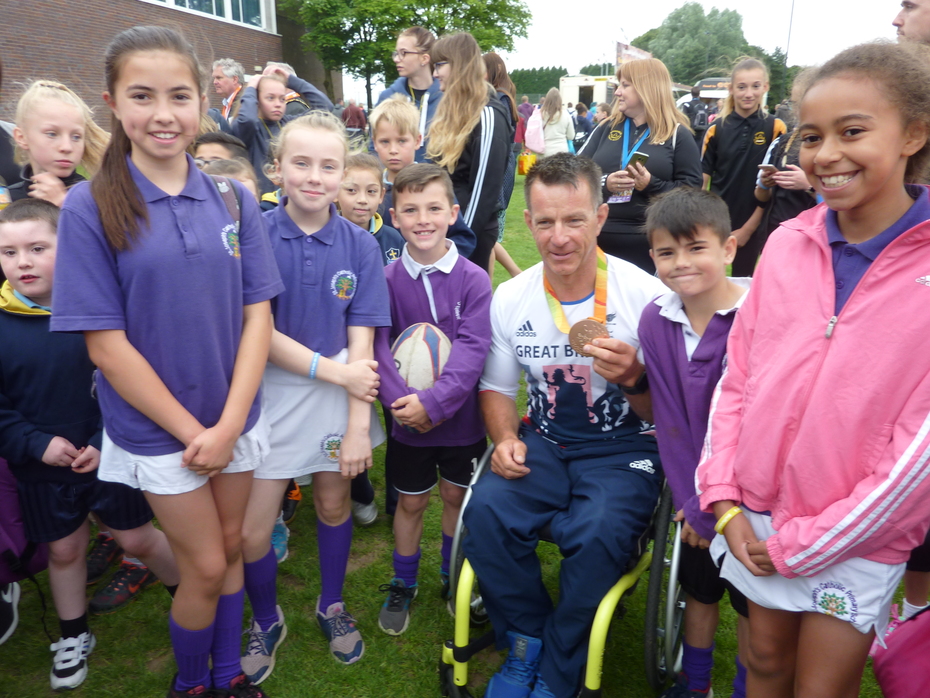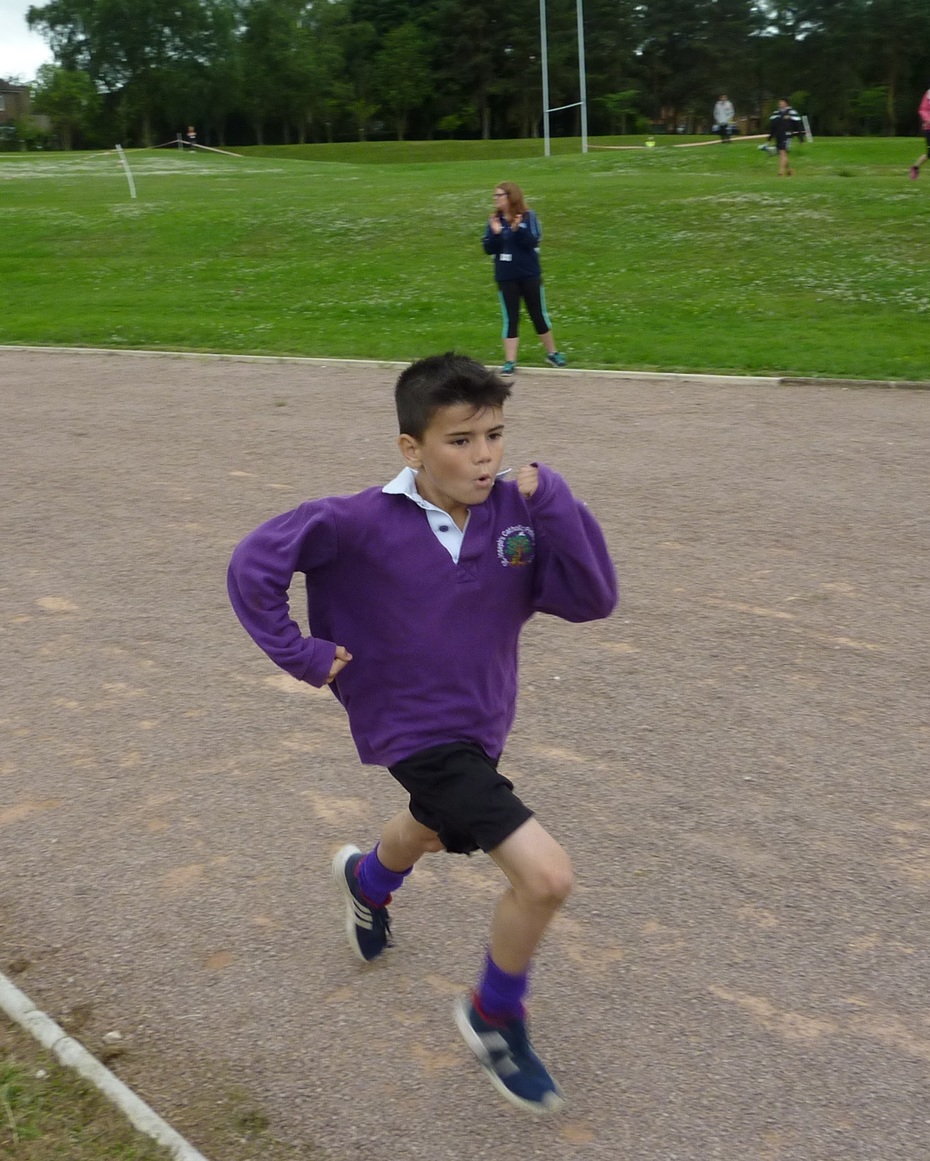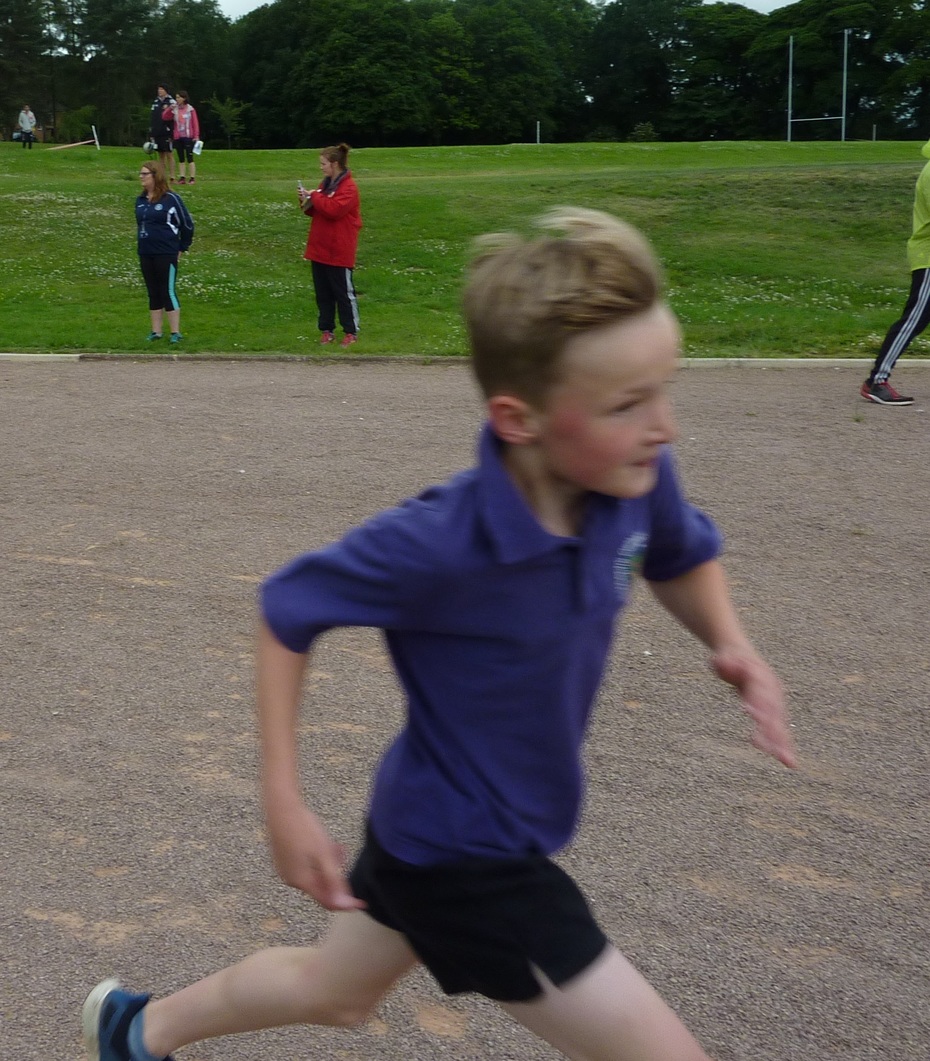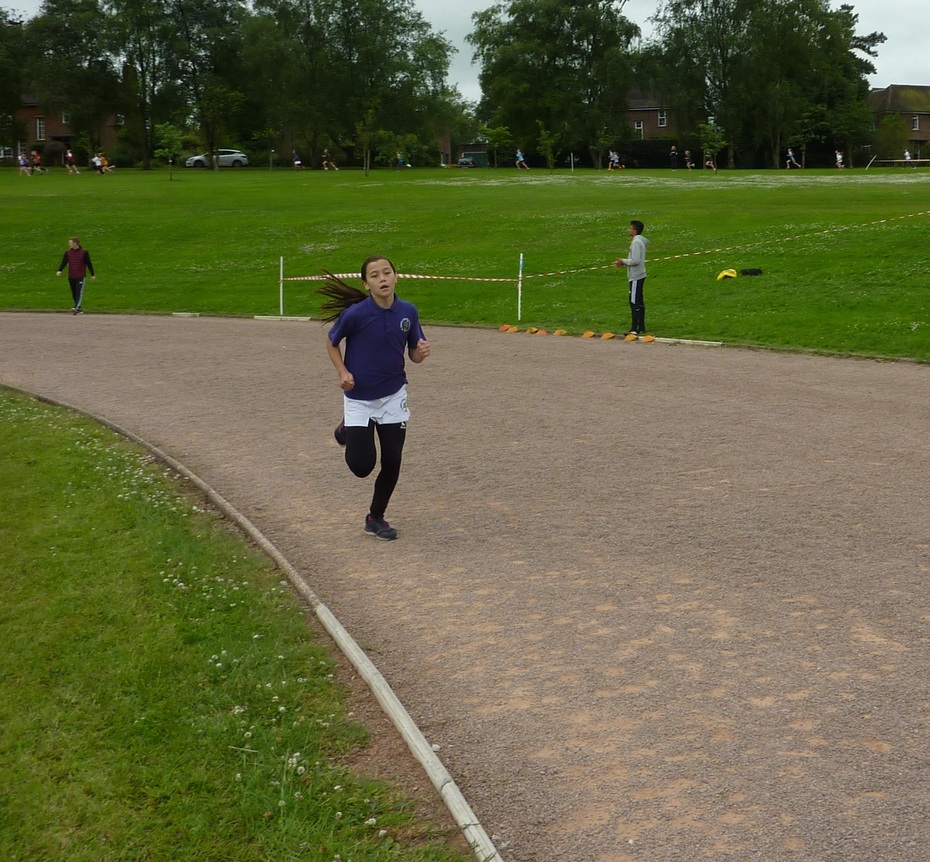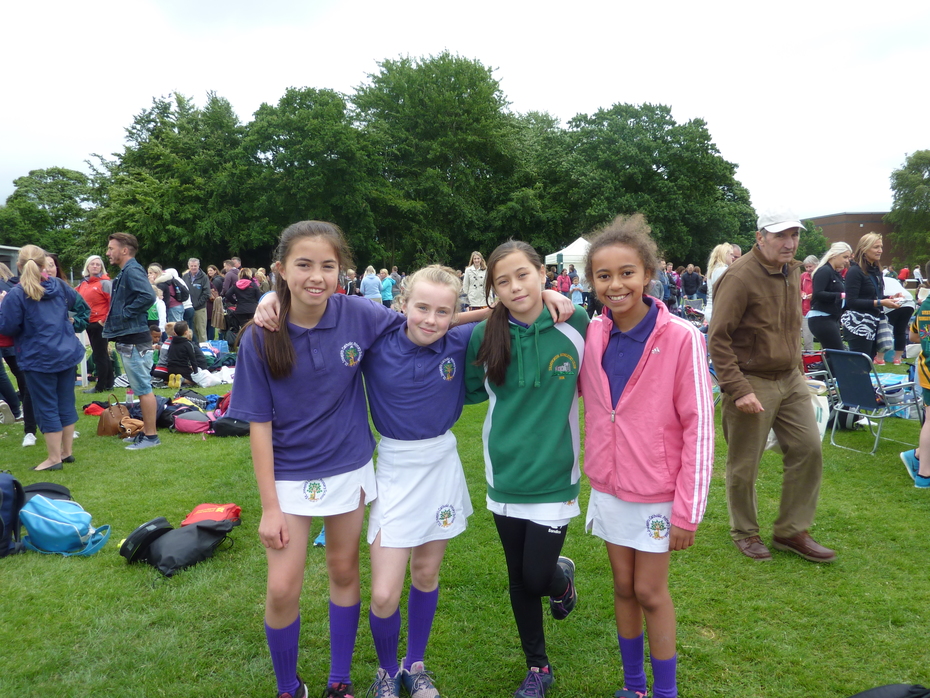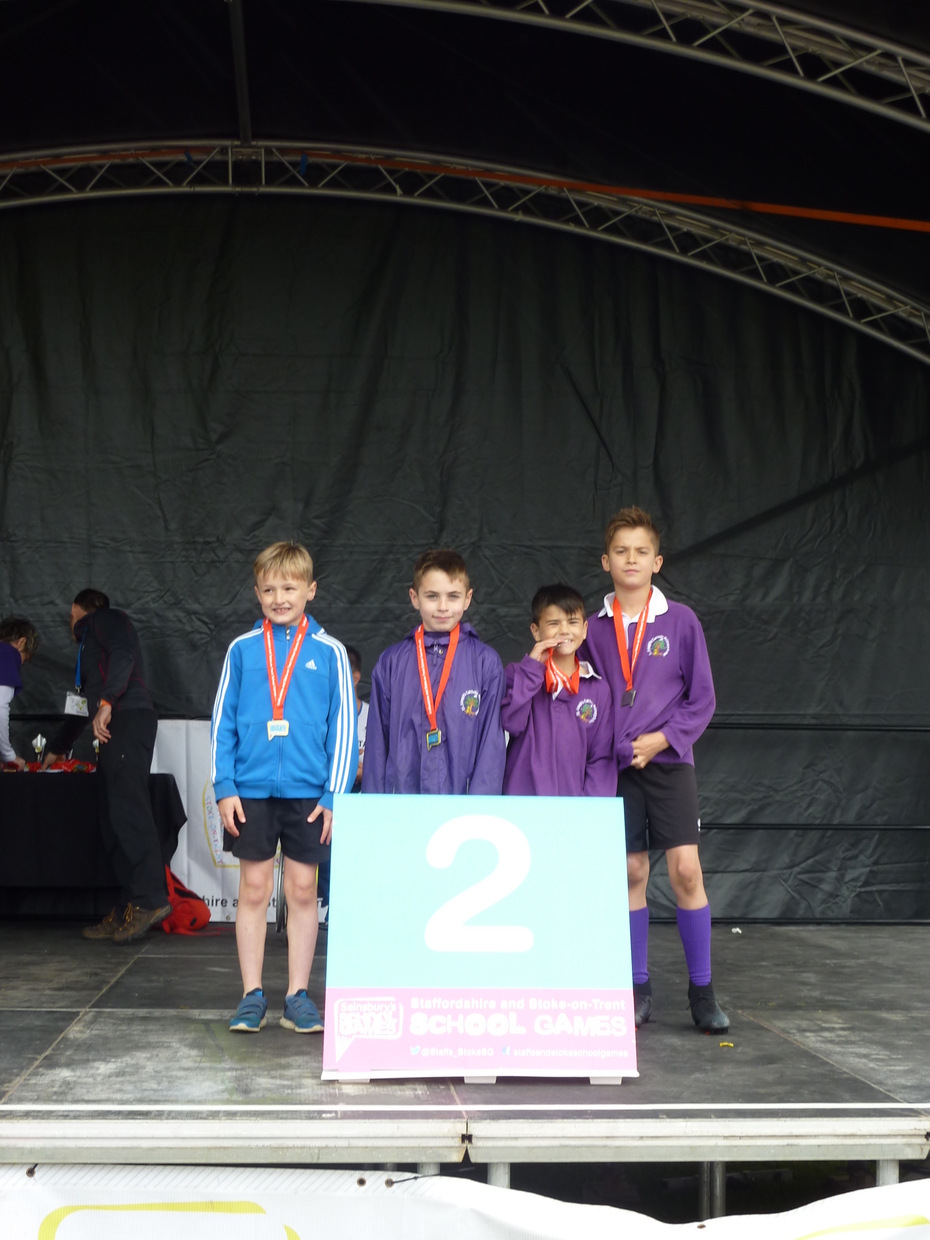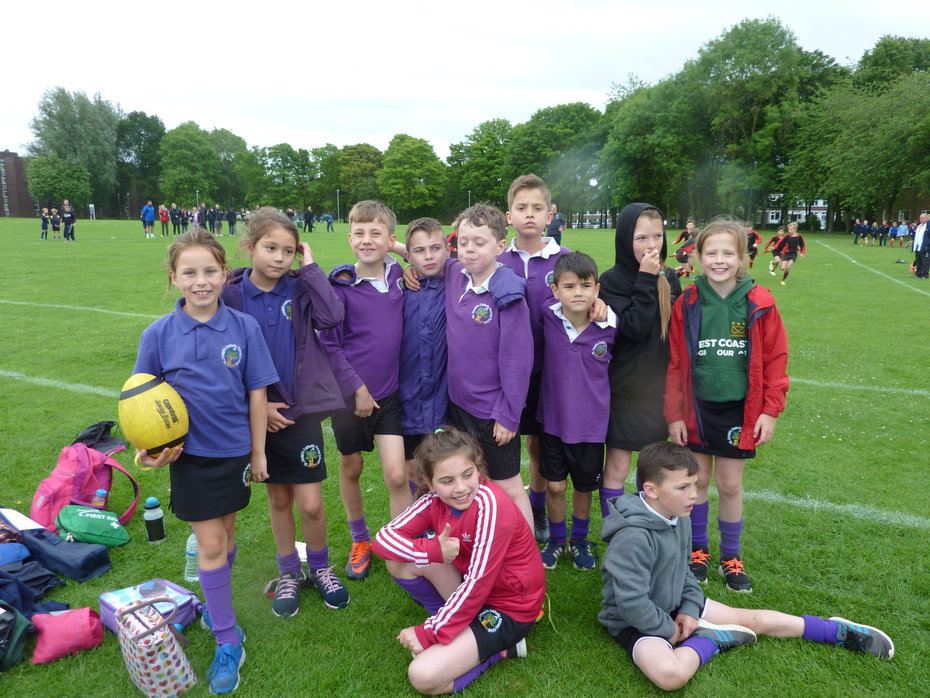 Hockey (June)
Well done to Y3 / Y4 Hockey team who came 3rd overall and played really well, given that most had only had just a few after school hockey sessions.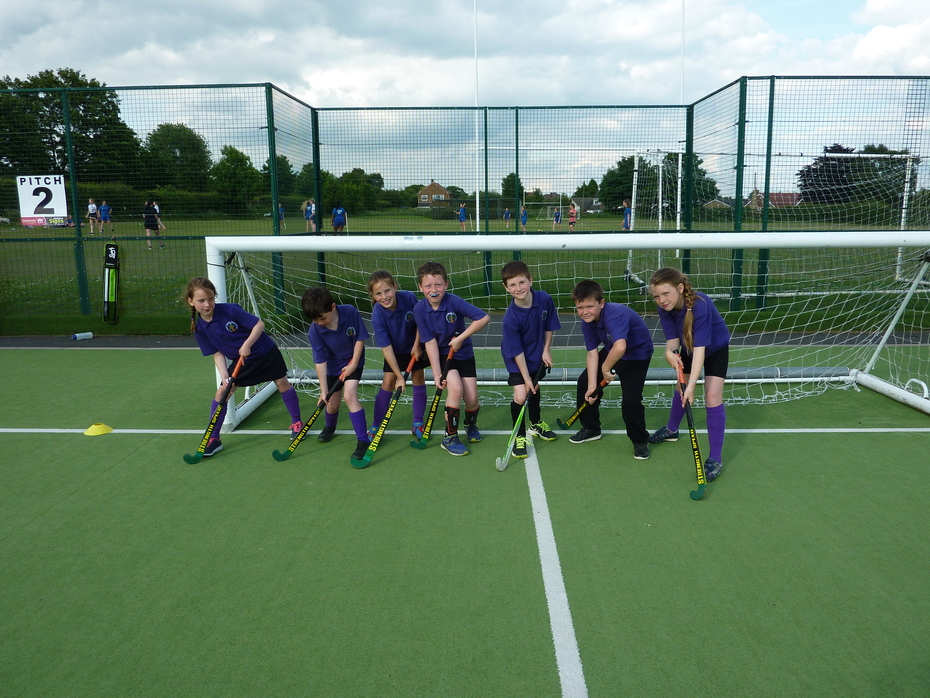 Tag Rugby (June)
Huge congratulations to Y3 / Y4 Tag Rugby team for coming 2nd overall and making it through to the Keele Finals later in June.
Tri-Golf (May)
Well done to the Y5 & Y6 Tri-Golf team.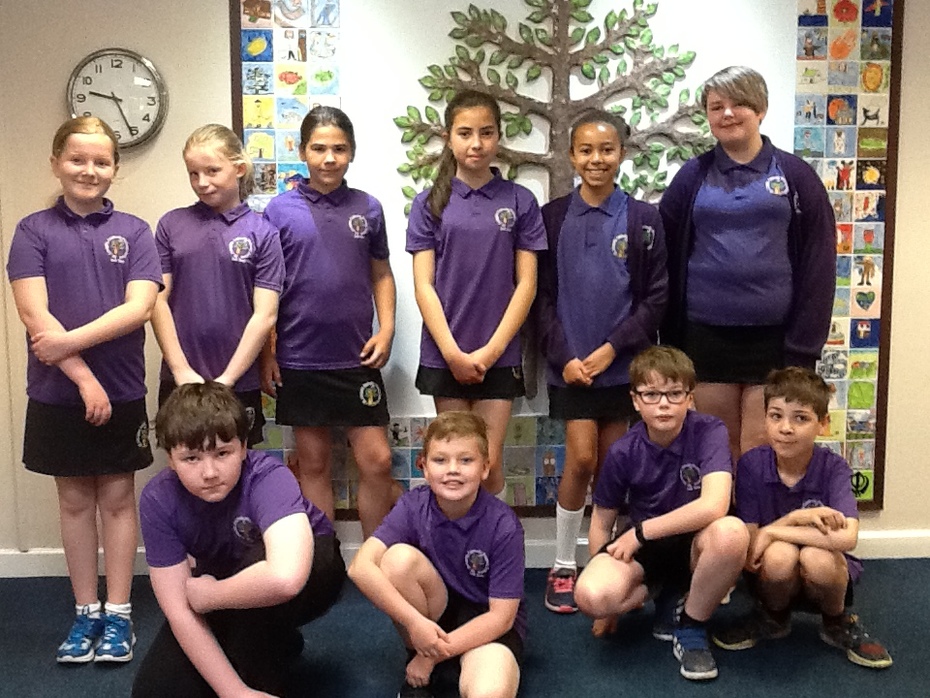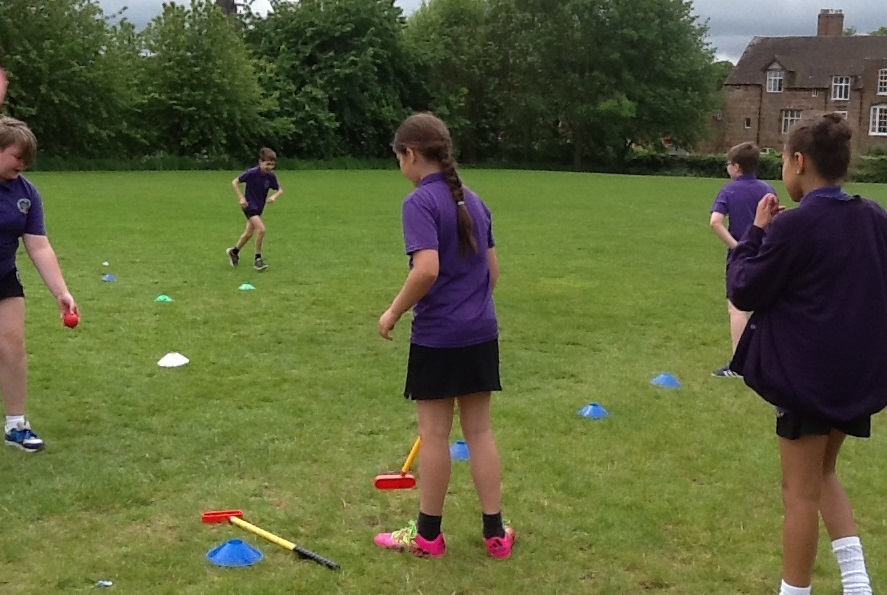 Girls Cross Country (April)
Congratulations to the Y5 & Y6 girls cross country team who ran in the 2k race at Christ Church school. The rain didn't stop them as they came 3rd overall.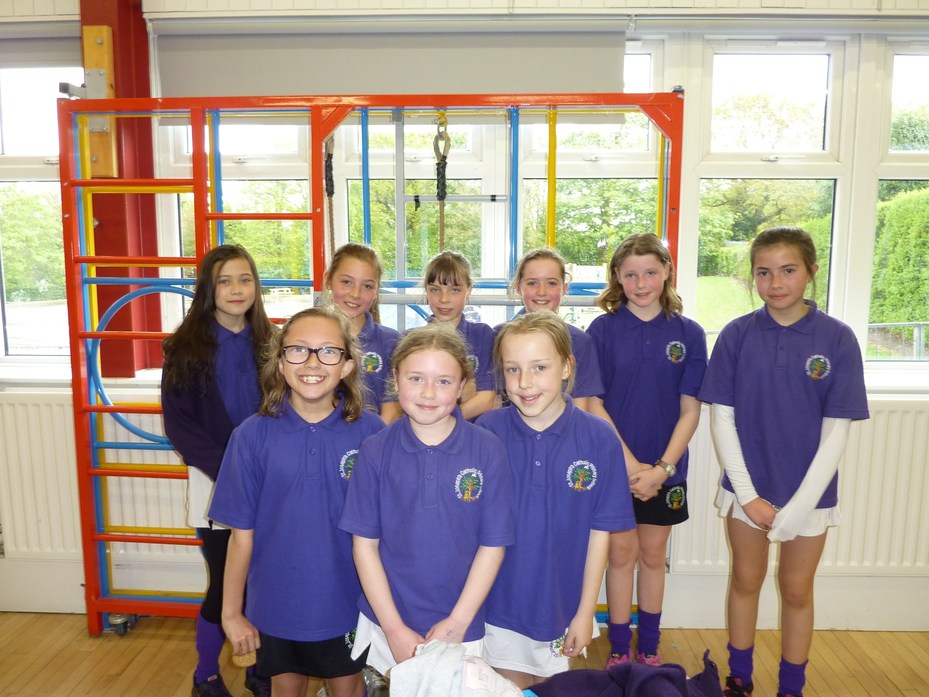 Archery (April)
Well done to St Joseph's first archery team who took part a tournament. One of the teams also came 3rd and there was even a teachers round. The children definitely had better aim than the teachers!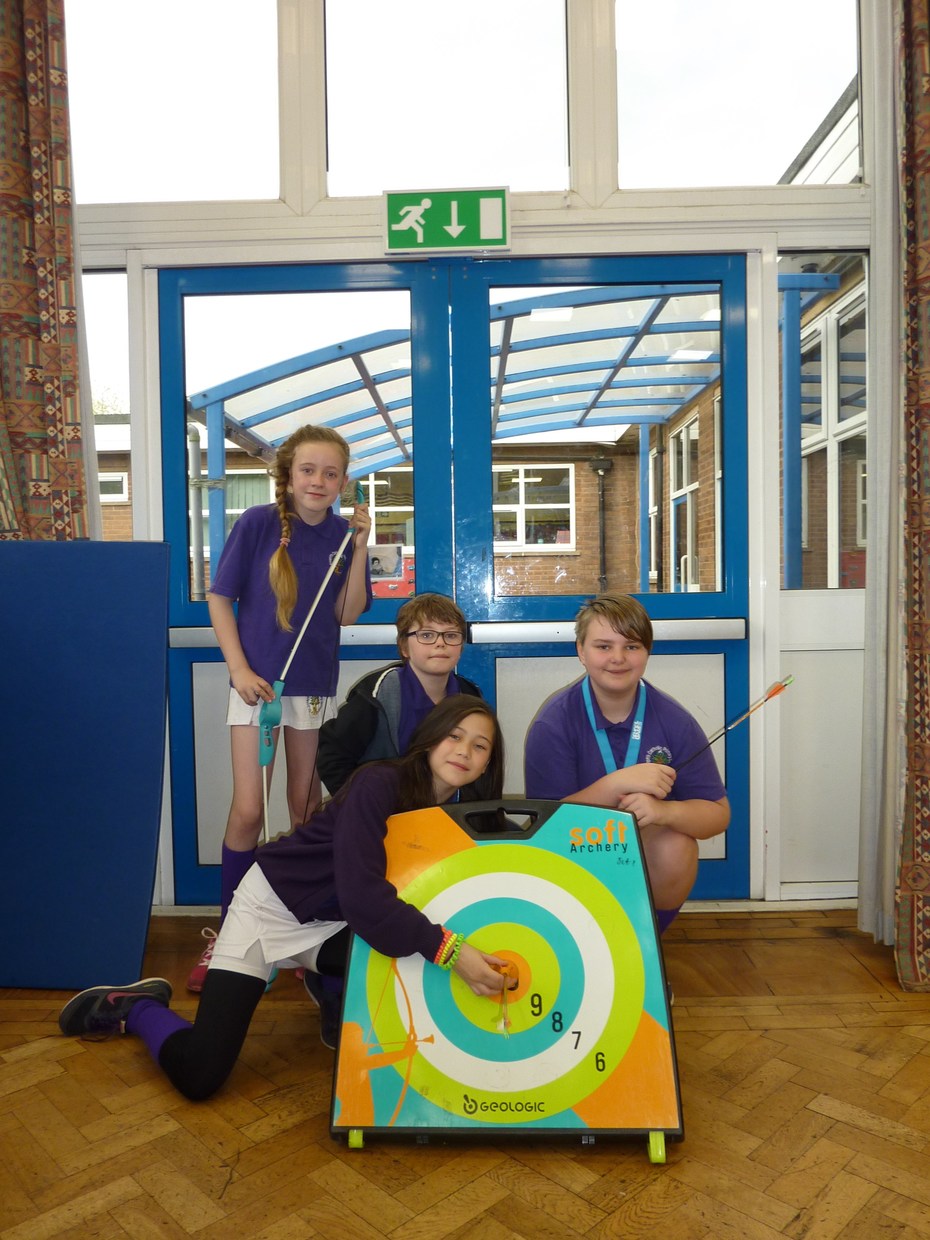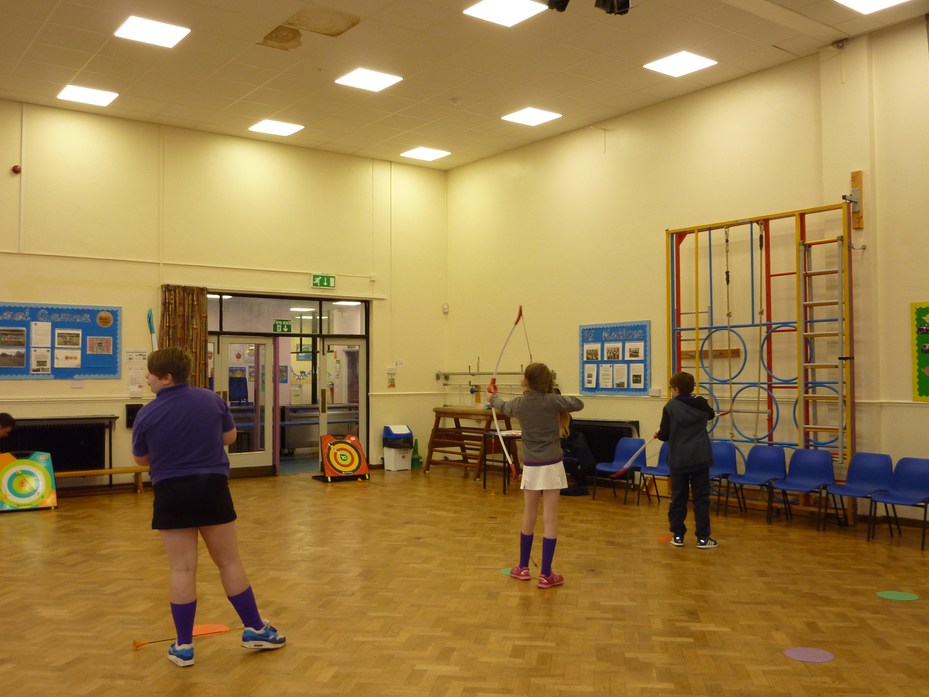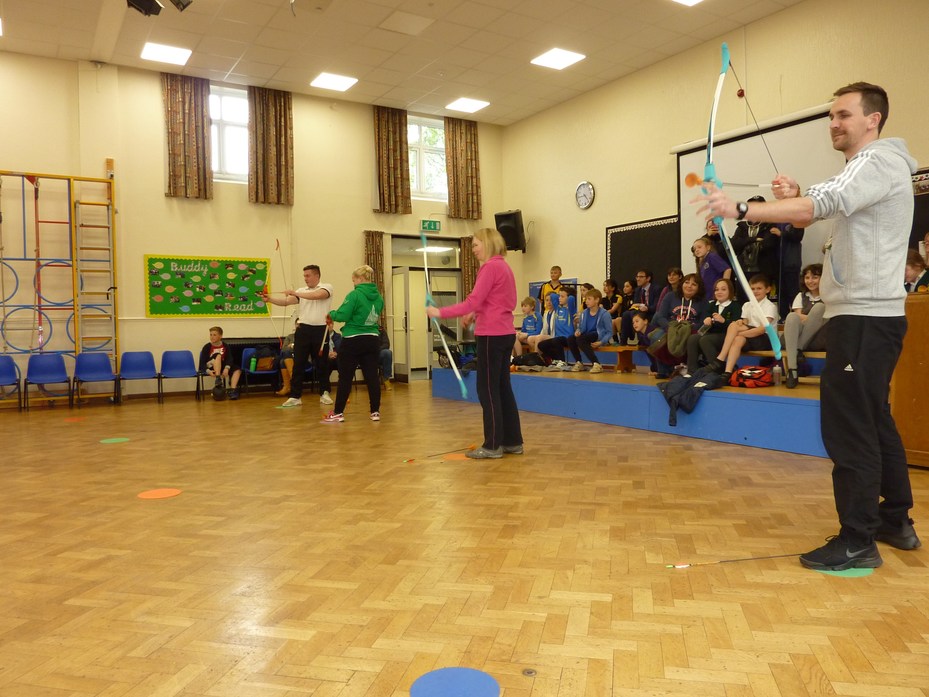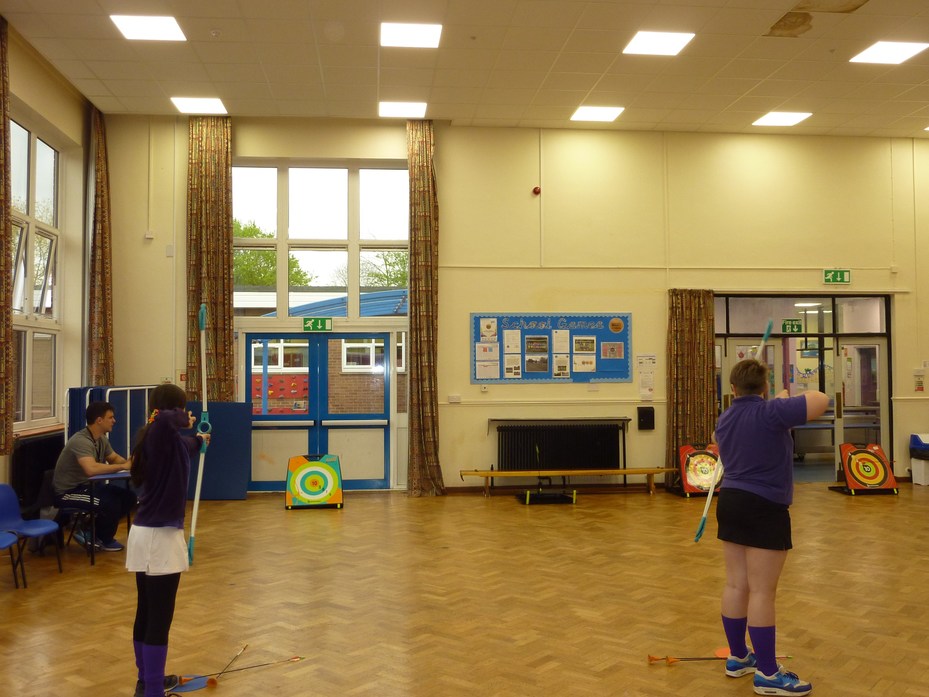 Cross Country (April)
KS2 took part in the Cross Country tournament at Chase Terrace – all ran really well with Saoirse winning the Y6 girls overall and Ramon winning the Y4 boys overall. This means the Y6 girls and the Y4 boys go through to the finals at Keele. Well done to all our teams. Along with Saoirse and Ramon, Dawson, George, Angelica and Oisin all received medals for coming in the top 3.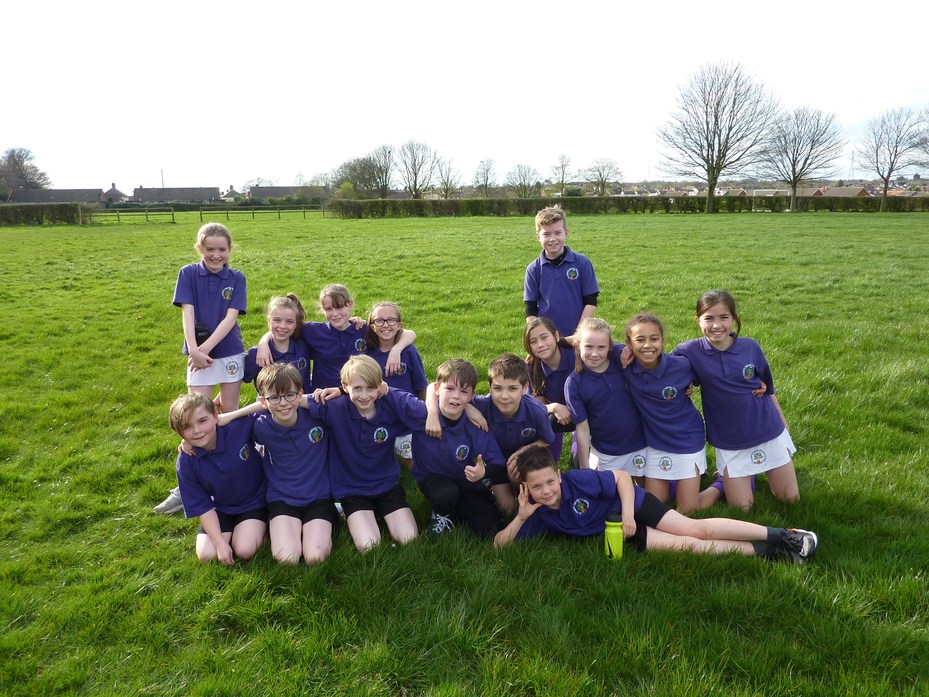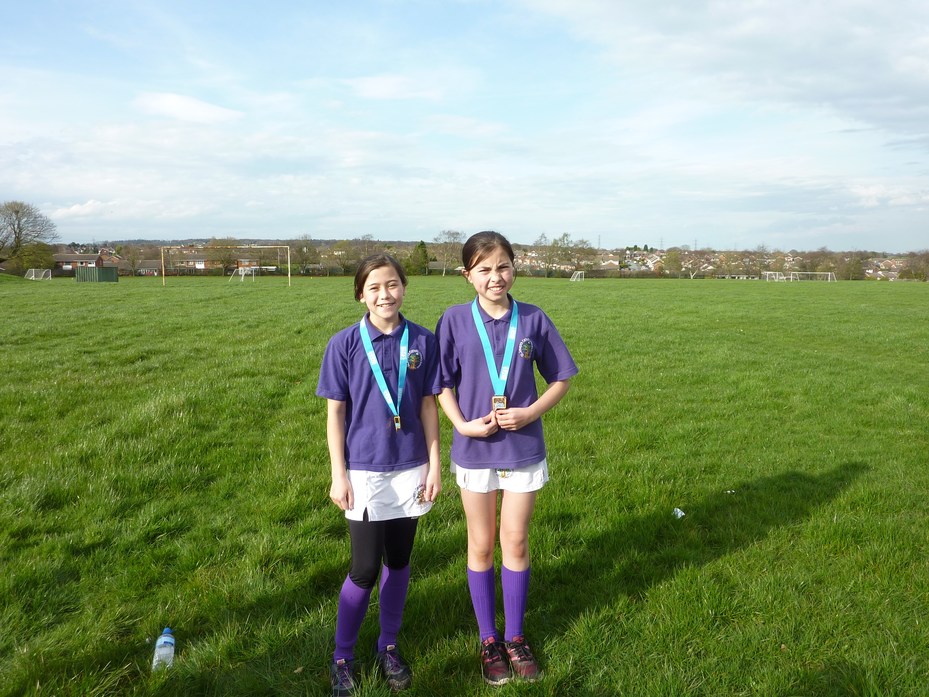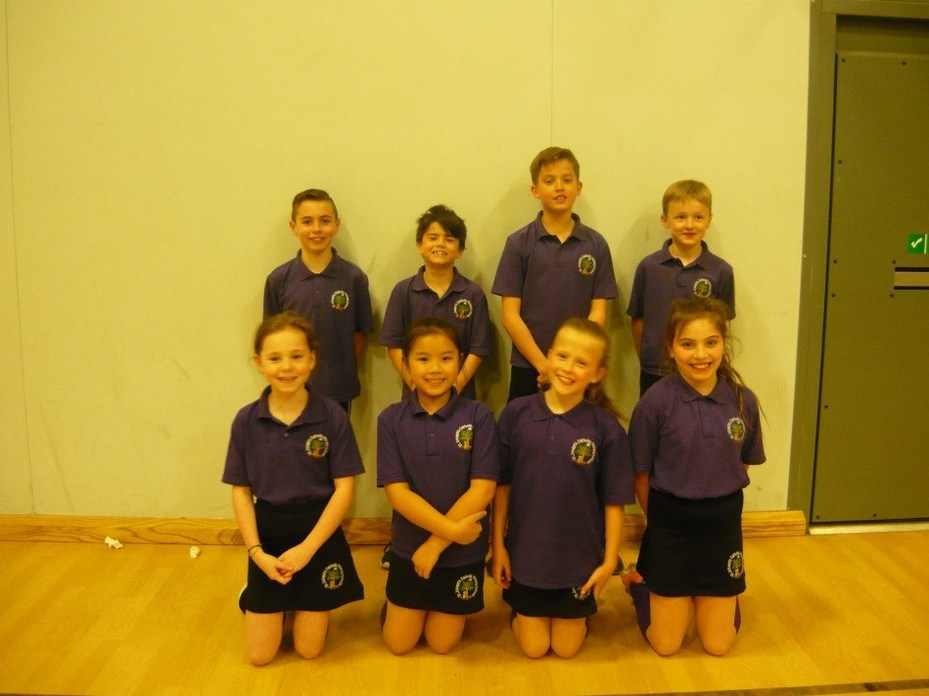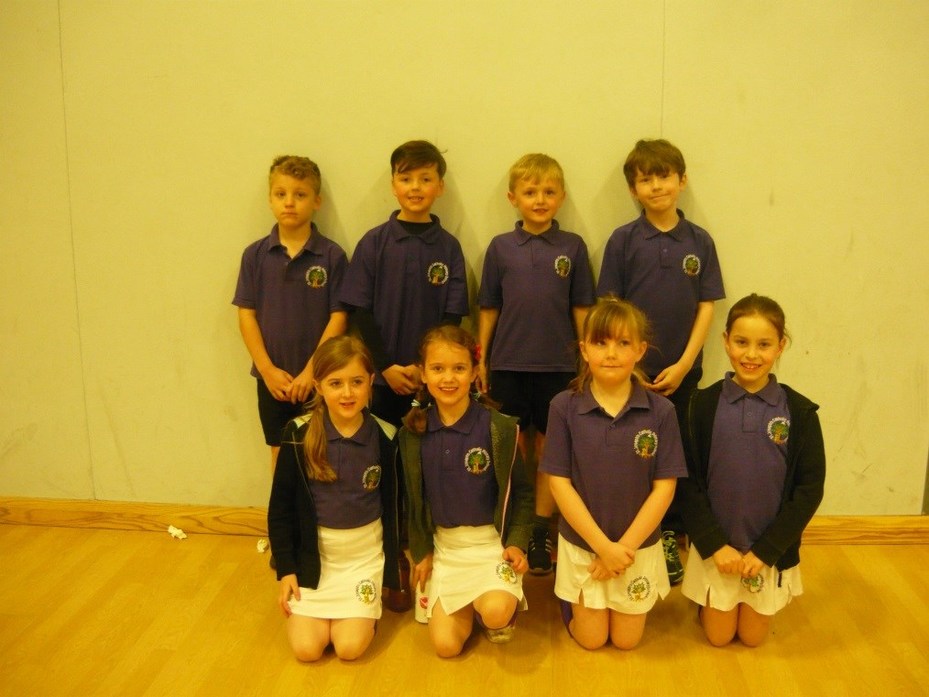 Tag Rugby (March)
Well done to both our Y5/6 tag rugby teams who took part in a rugby tournament at Lichfield Rugby club. They played really well and one team made it into the semi-final. As usual, they were a credit to St. Joseph's.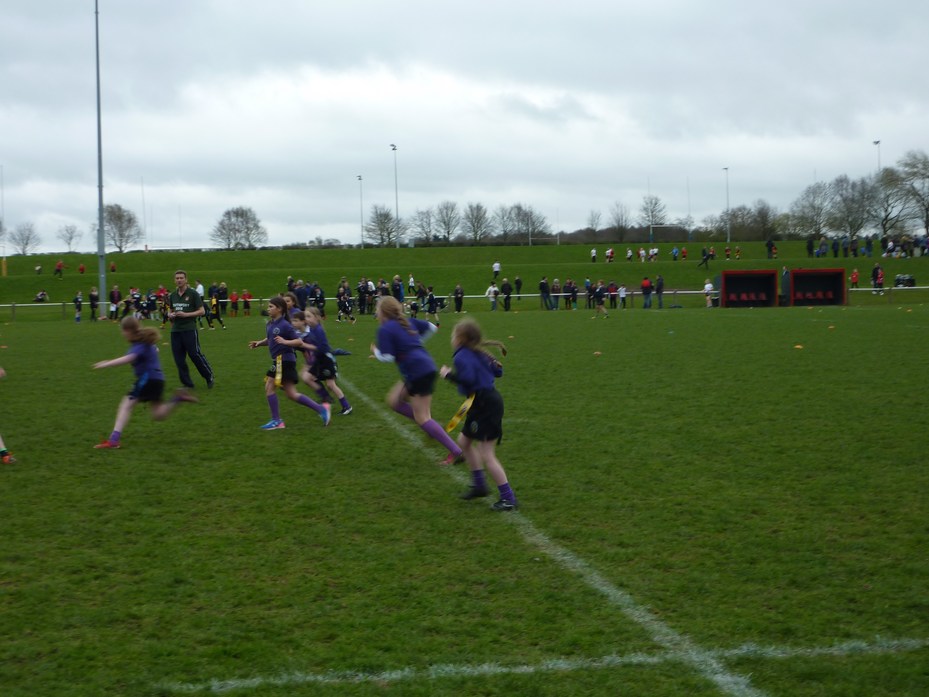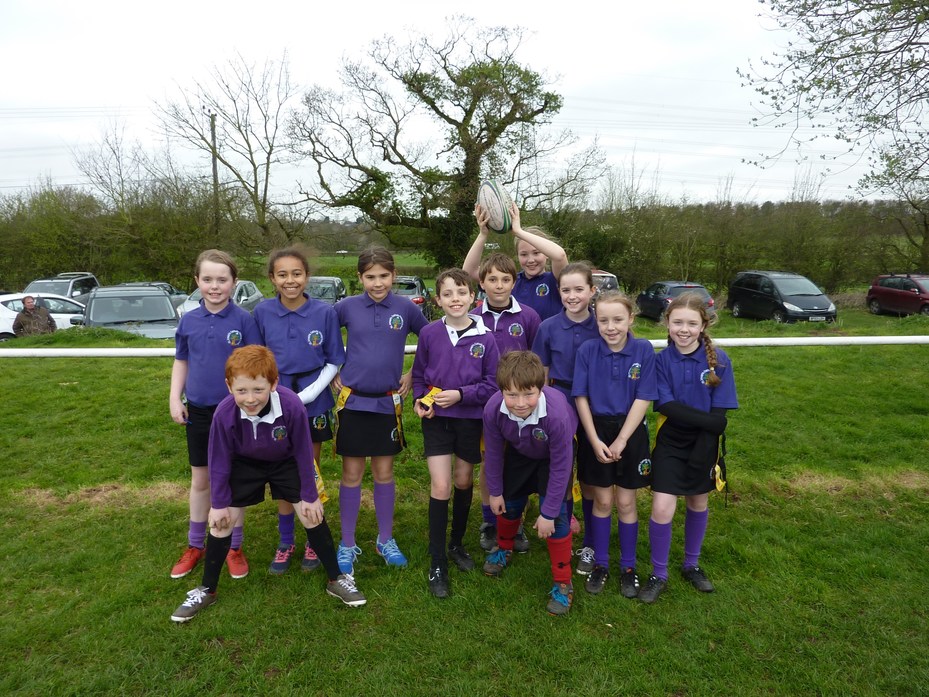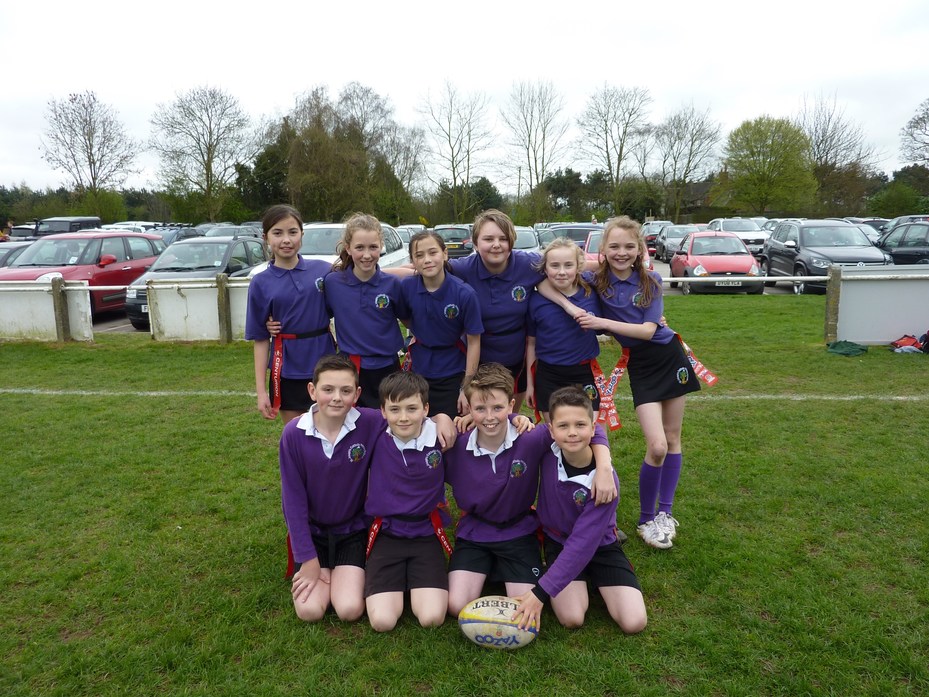 Netball (February)
Huge well done to our Y6 netball team who played in the county tournament. They came top of their group which took them into the semi-finals. An incredibly close semi-final match saw them lose 2/1 when we had a goal disallowed, then a nail biting runners up match had them drawing at full time & extra time with the final score of 2 goals to 3 when Stafford Prep were the first to score. Fourth in the county, what an incredible achievement. Well done girls, you did us proud!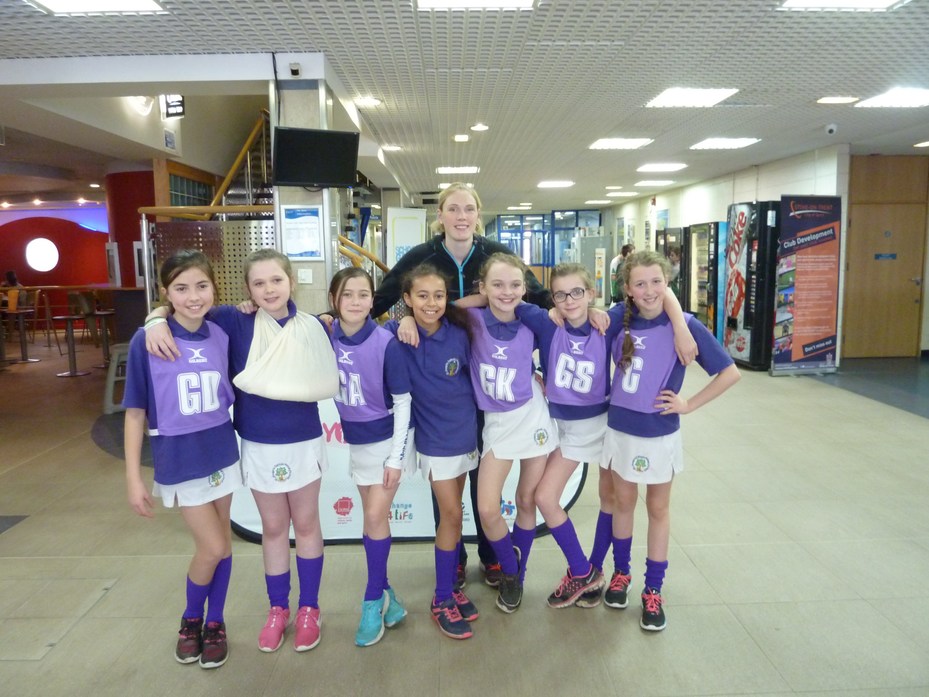 Netball (January)
Well done to the Netball team who won all of their matches at the district final and now qualify for the county final in February.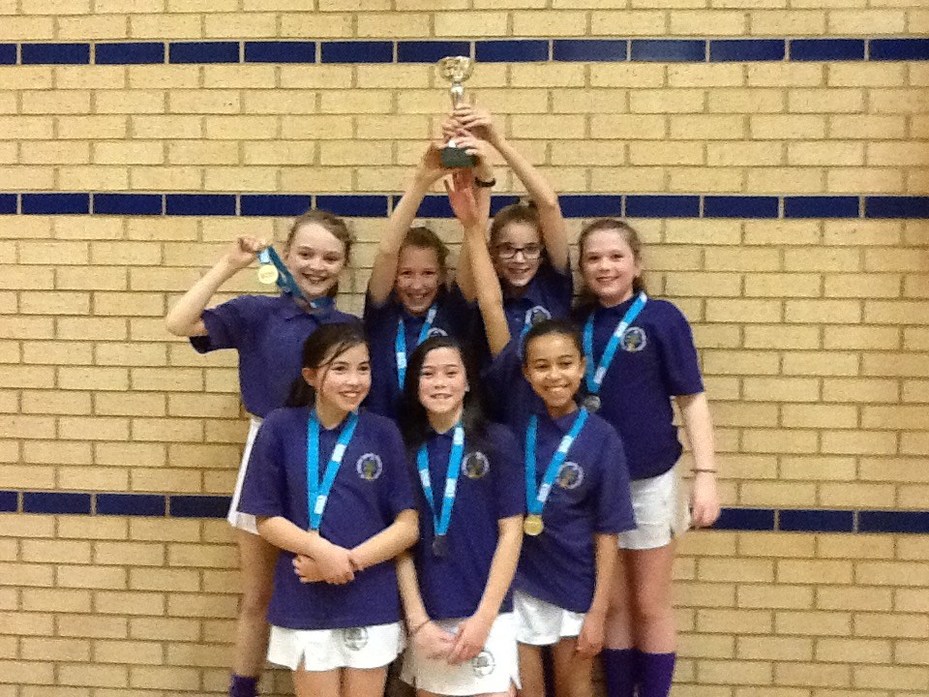 Sportshall Athletics (December)
Congratulations to the Y5 & Y6 athletics team who came second in their group. They competed in a range of different track and field events, including the long jump, javelin, speed bounce, relays & obstacle races.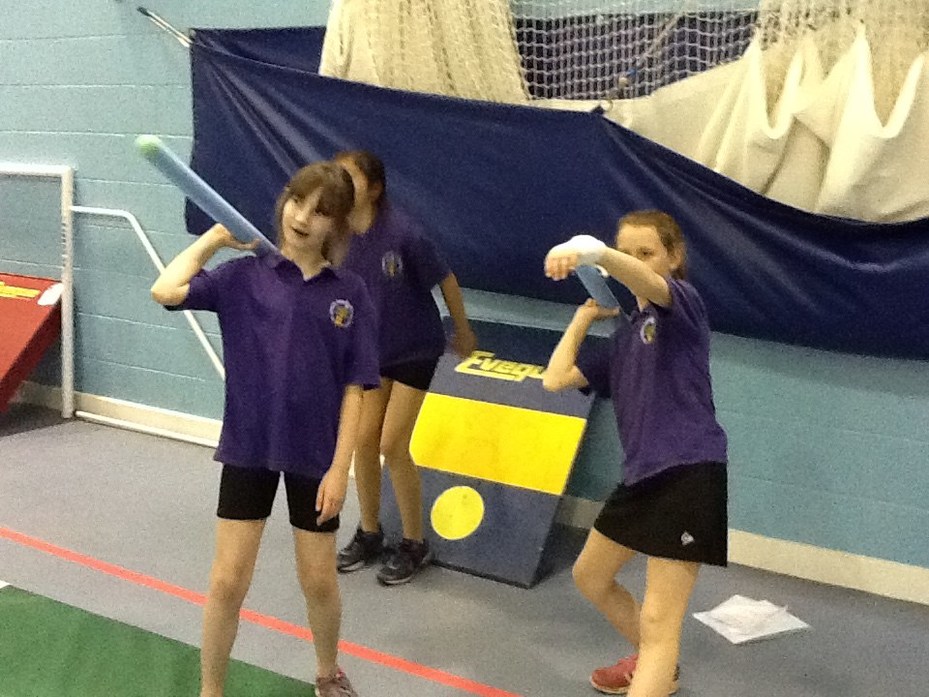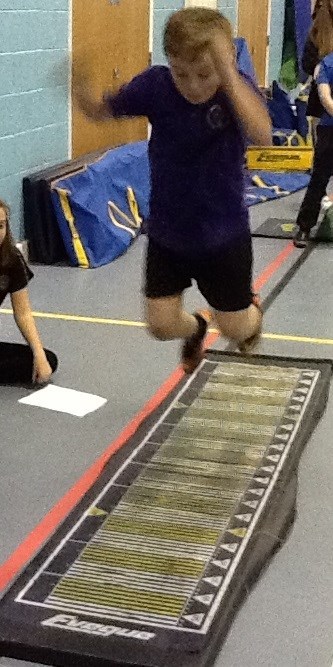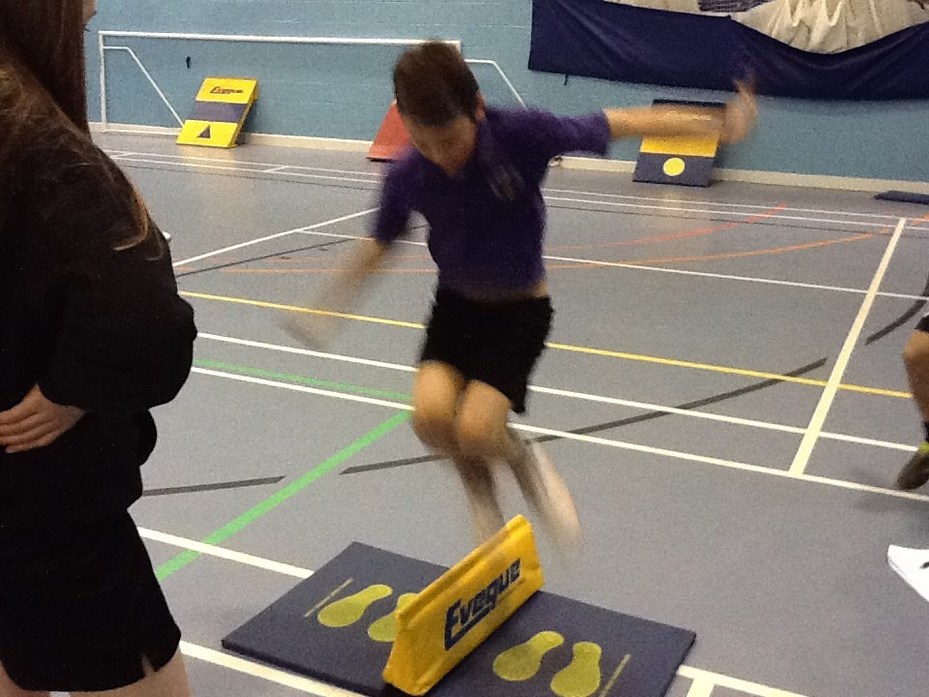 Netball (November)
Well done to all of the Y5 & Y6 netballers who played in this tournament. They showed great team spirit and didn't give up, even during some tough matches. A huge congratulations to one of the teams for coming top in their group then winning the final! They now qualify for the district finals in January.
Football (October)
Congratulations to the boys football team who came 2nd in their group and narrowly missed out on making it to the final. Well done, boys!
Well done to the girl's football team who also came 2nd in their group. They played fantastic football and had most of the possession letting in no goals.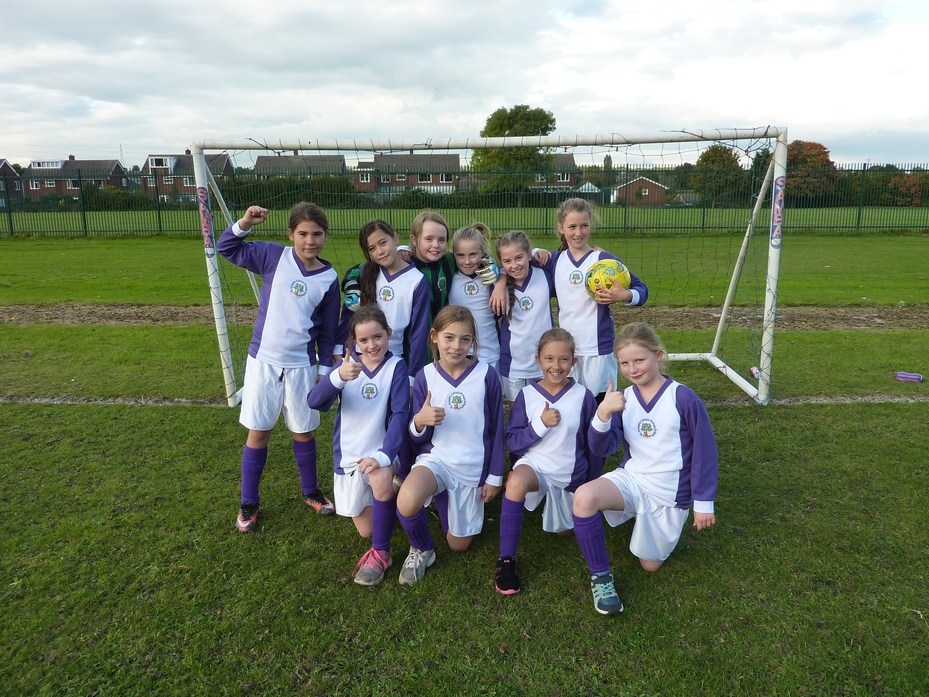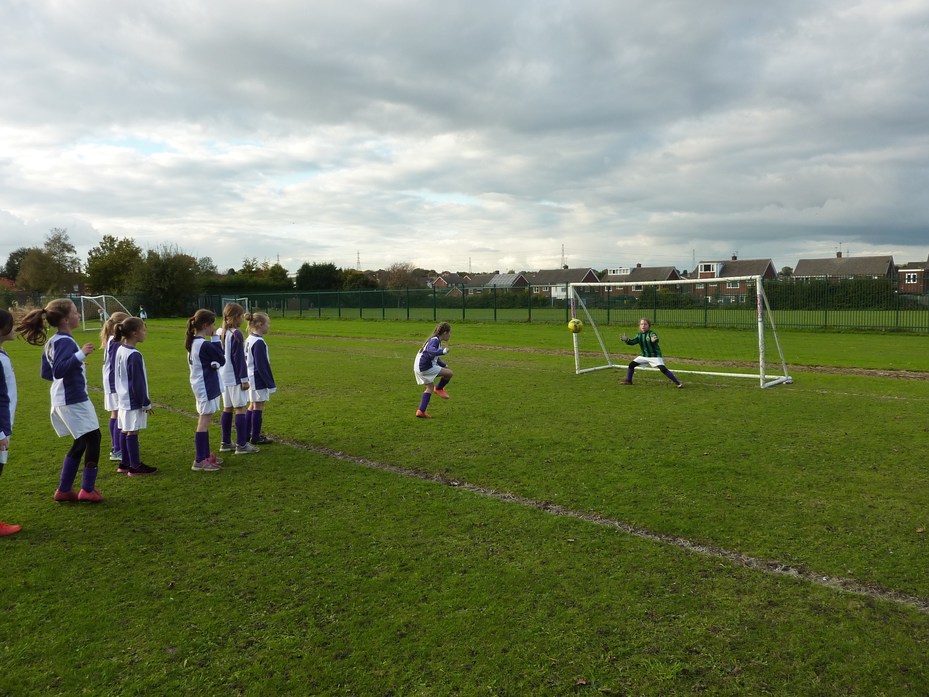 Taster Sessions
Y3 & Y4 Tag Rugby with Leicester Tigers (Spring Term)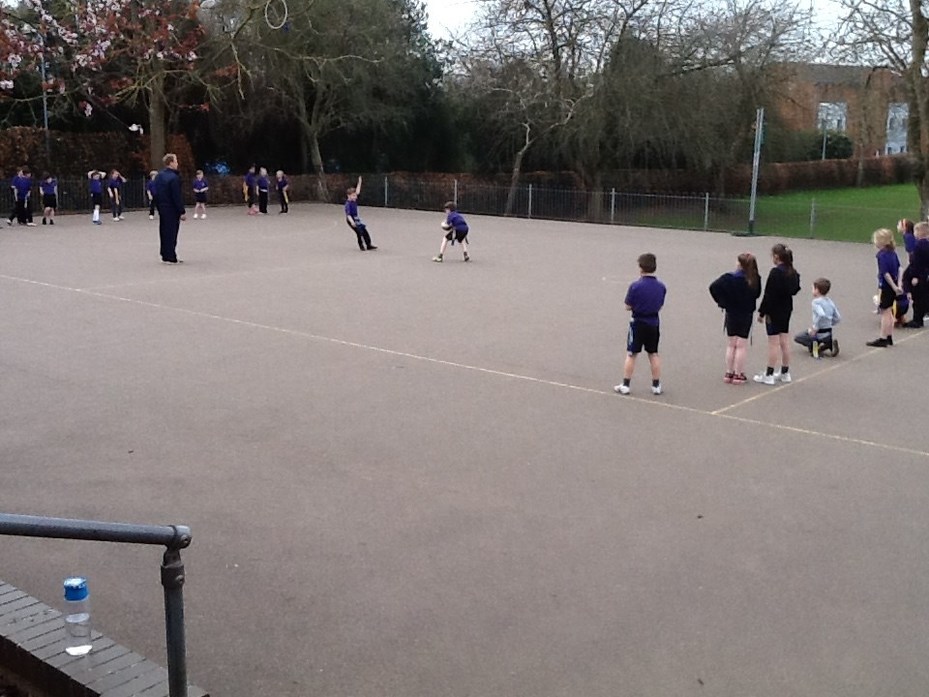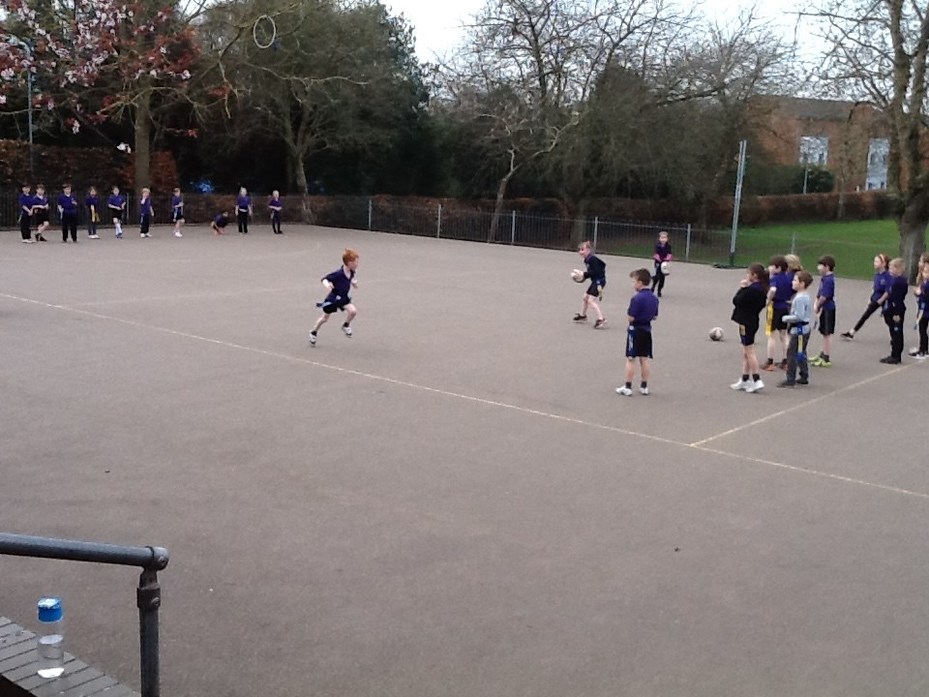 Y6 Archery (Spring Term)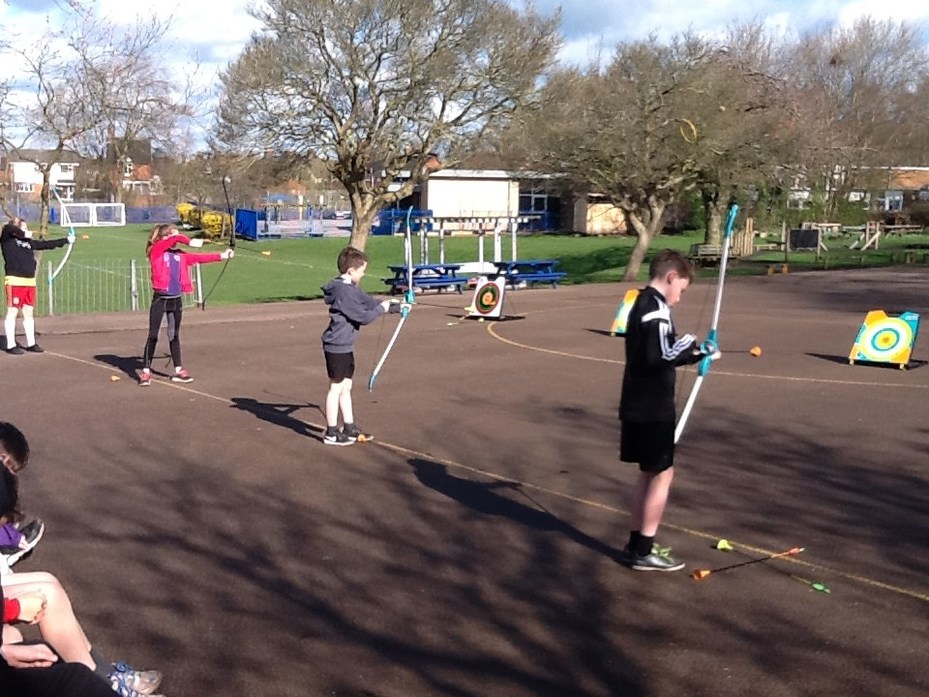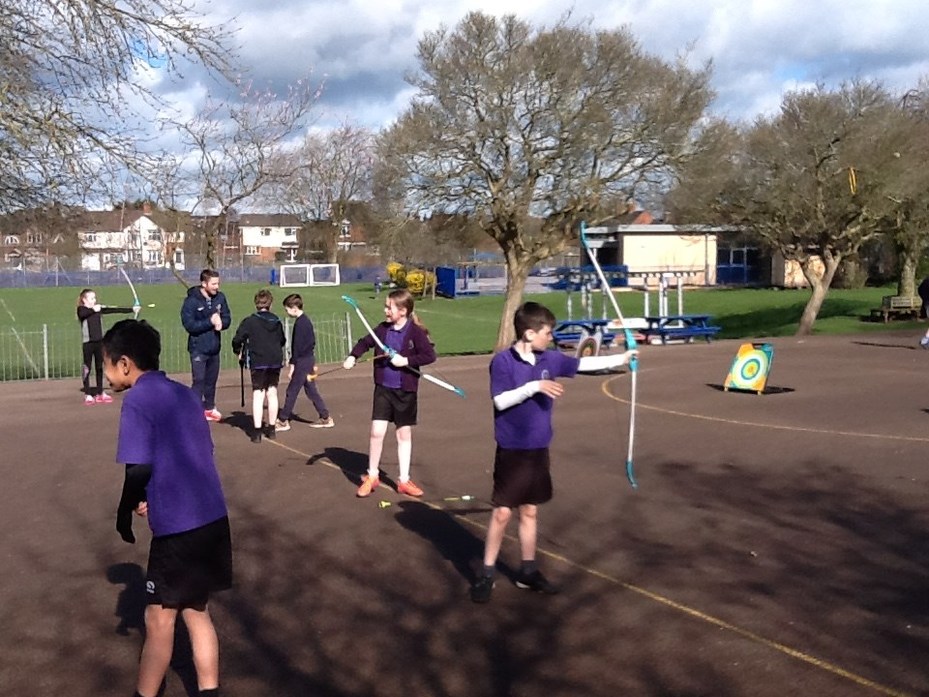 House / Class Competitions
Throughout the year children will have the opportunity to represent their house team or class teams to compete in a range of sports competitions. This also includes Sports Day, which takes place during the summer term.
Sports Day
All children had a lovely day taking part in a range of events. We were also blessed with the beautiful sunshine. Congratulations to St Clare who won overall.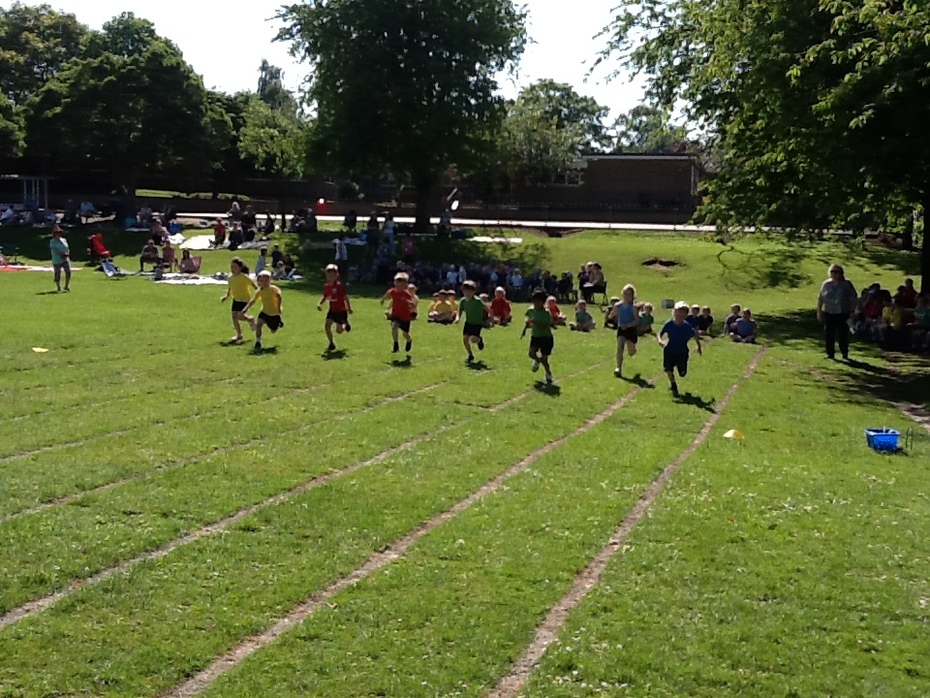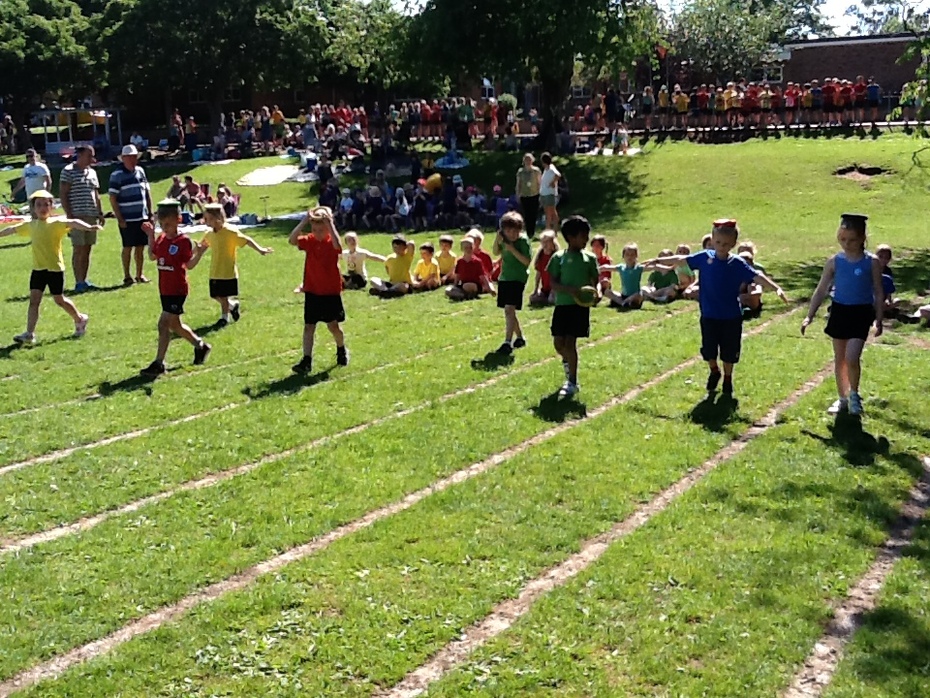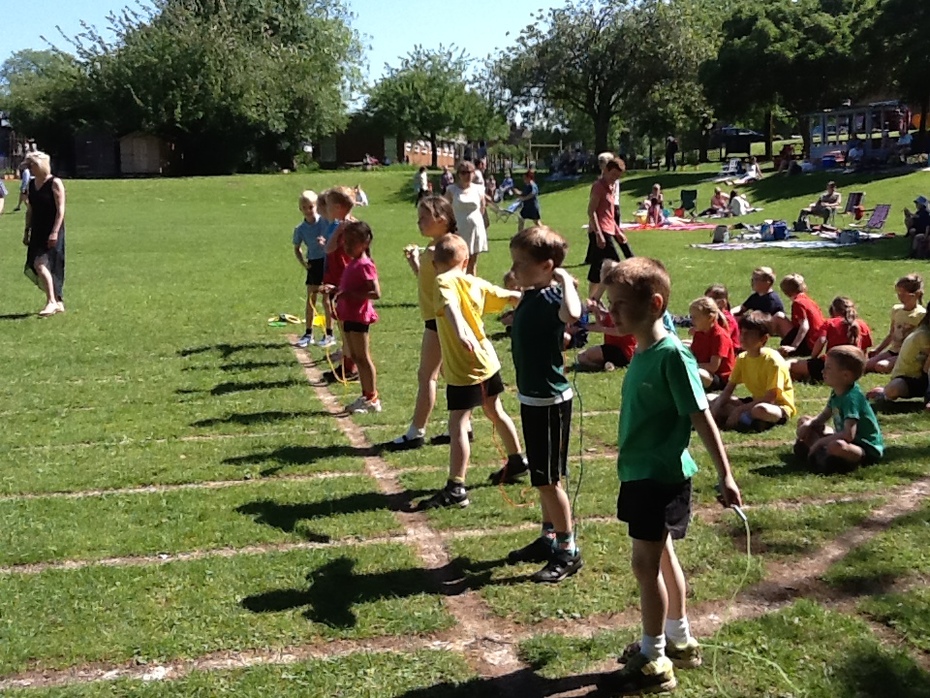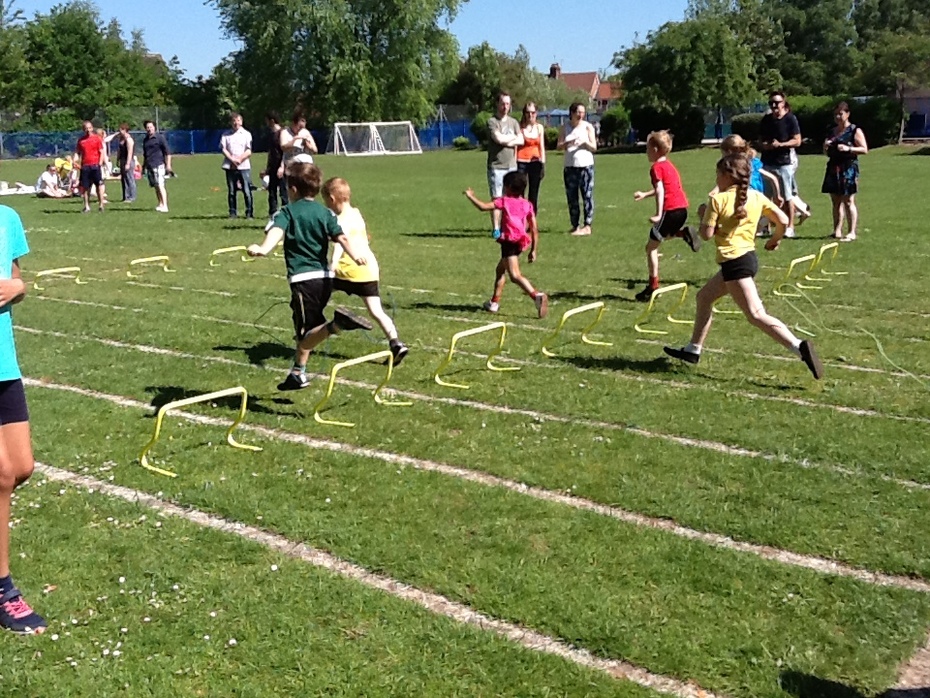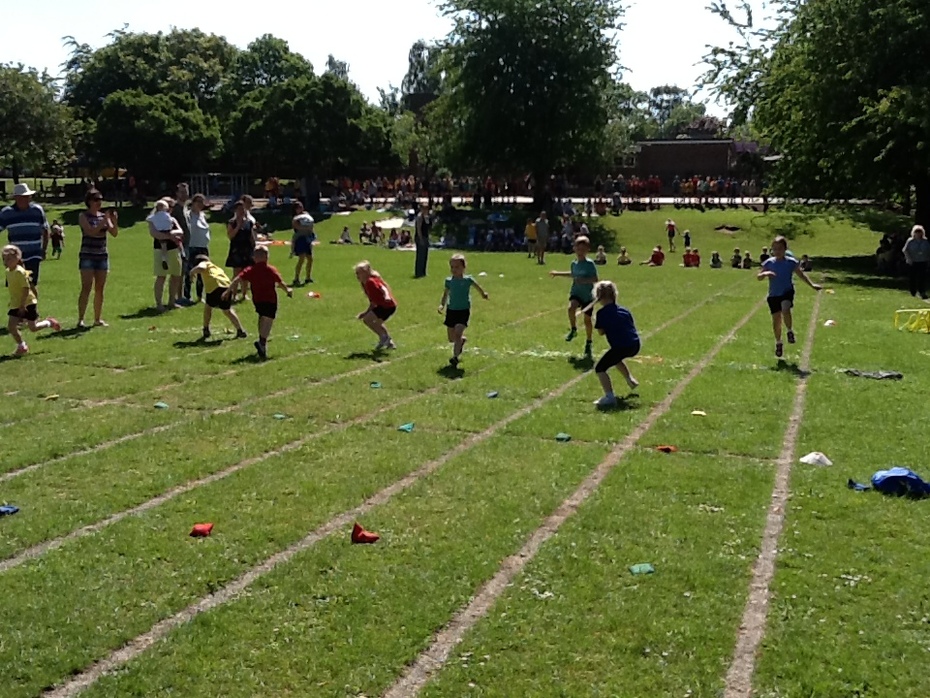 Y5 Dodge ball
Y5 have had a fantastic fulfilled and fast paced morning of dodgeball endurance! They have raised lots of money for the British Heart foundation, a worthy cause close to the hearts of many of us. Well done y5; we are very proud of you. The overall winners were Zhanvell Utd.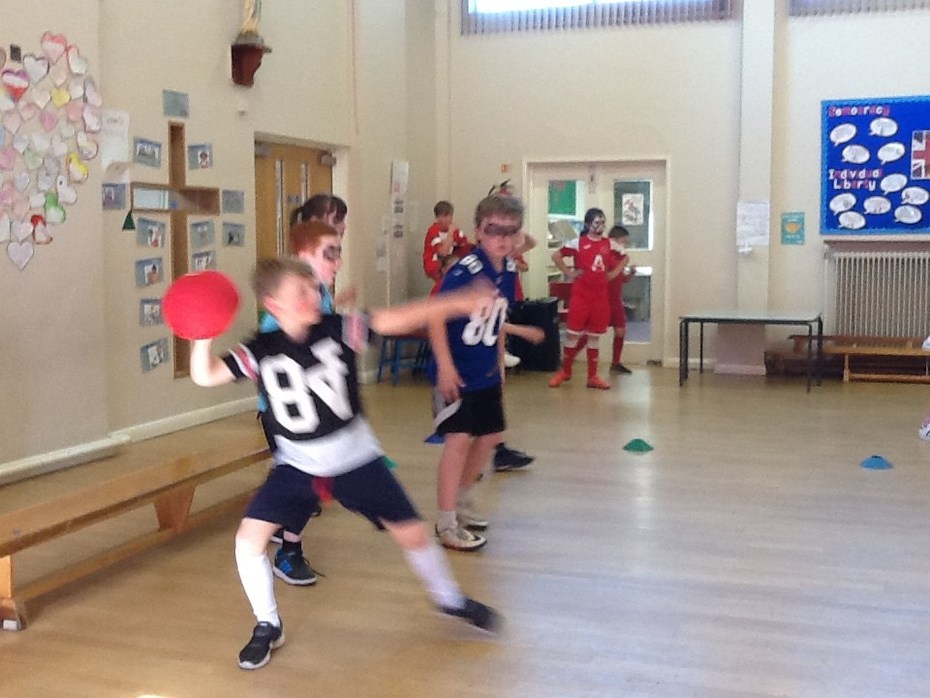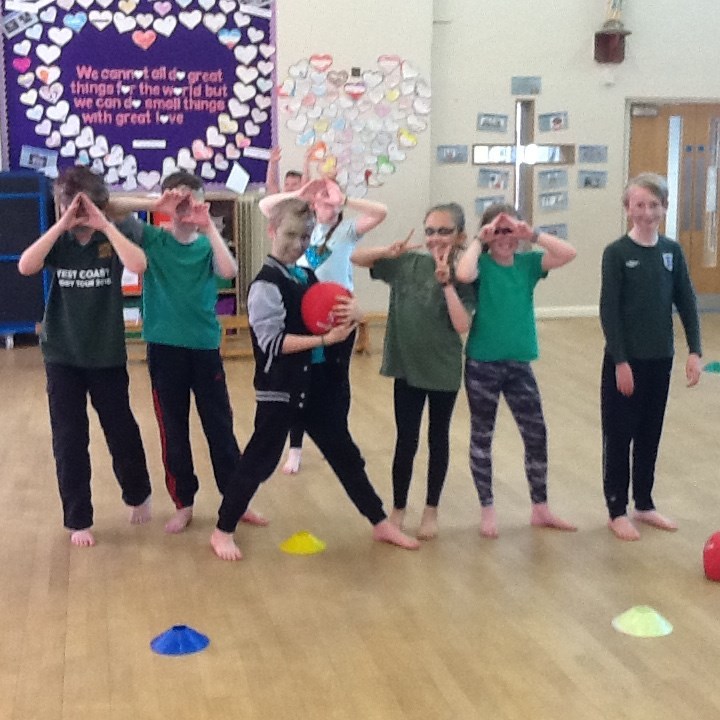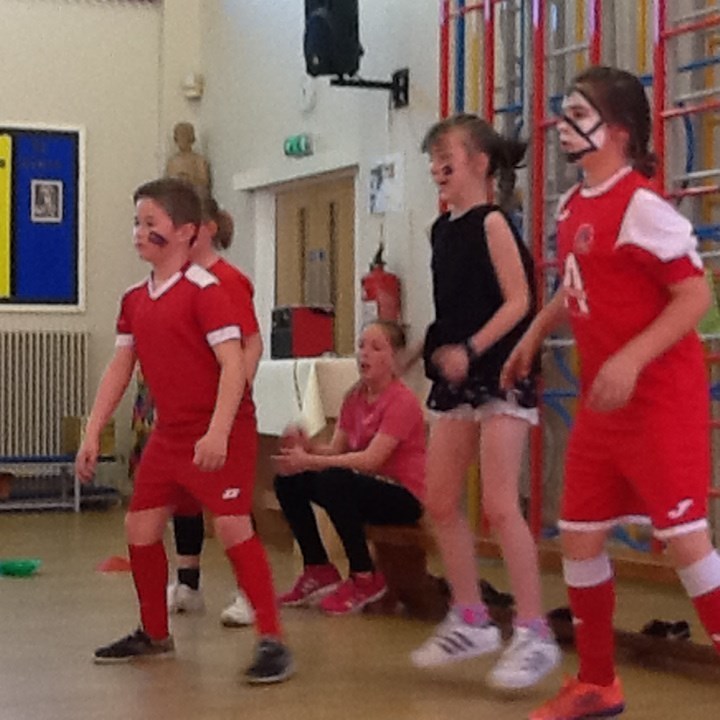 Y3 / Y4 House Football
The children in Years 3 and 4 took part in an inter-house tournament and a great time was had by all. Winners of the Year 3 competition were St Francis and winners of the Year 4 competition were St Chad. Well done!
Cross Country
February - The winners of the February House Cross Country for the boys were St Chad and for the girls St Clare. A special congratulations to Ramon and Saoirse who won the race overall.
October - Congratulations to the winners of the first Y5/Y6 House Cross Country competition. For the girls, the winners were St Clare and for the boys St Chad.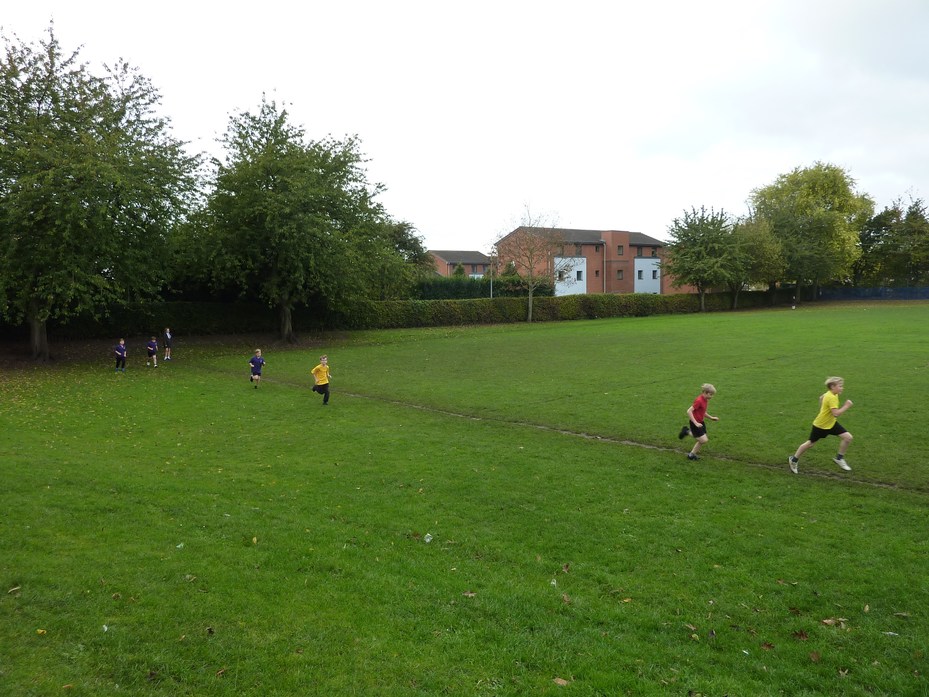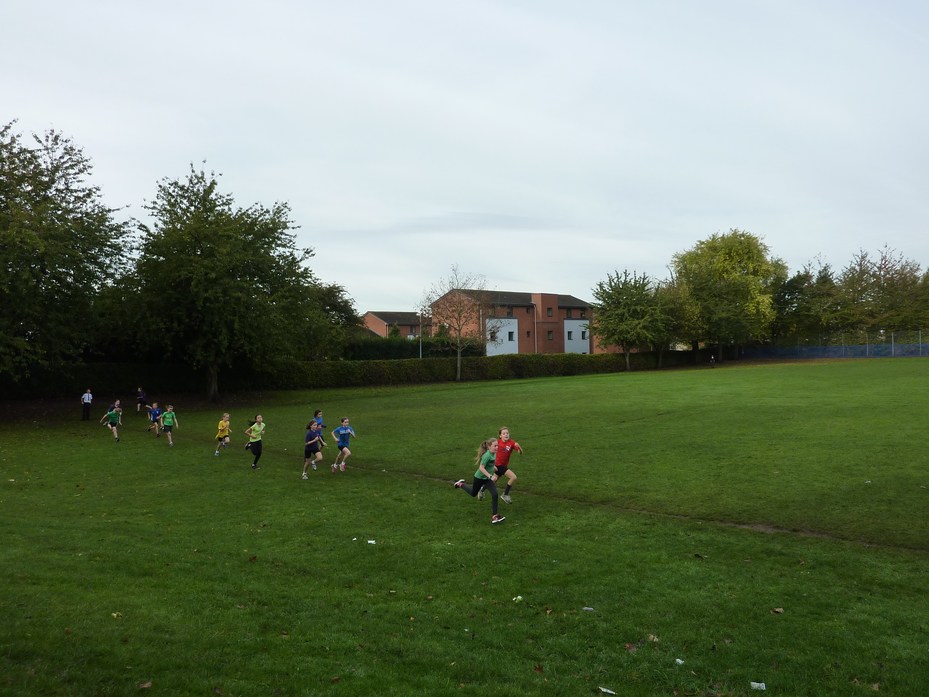 Clubs
Tennis Club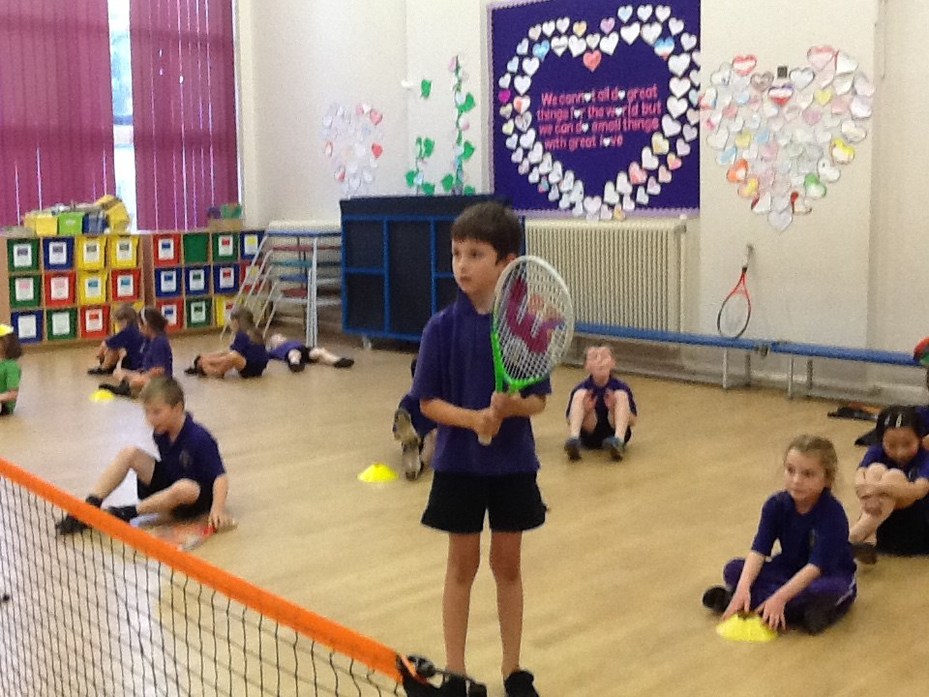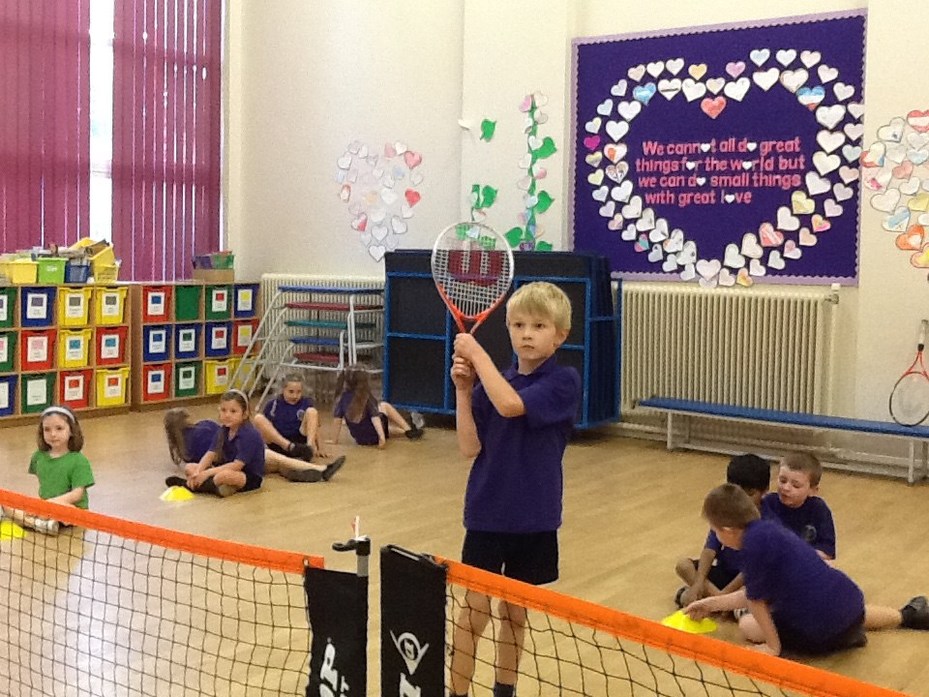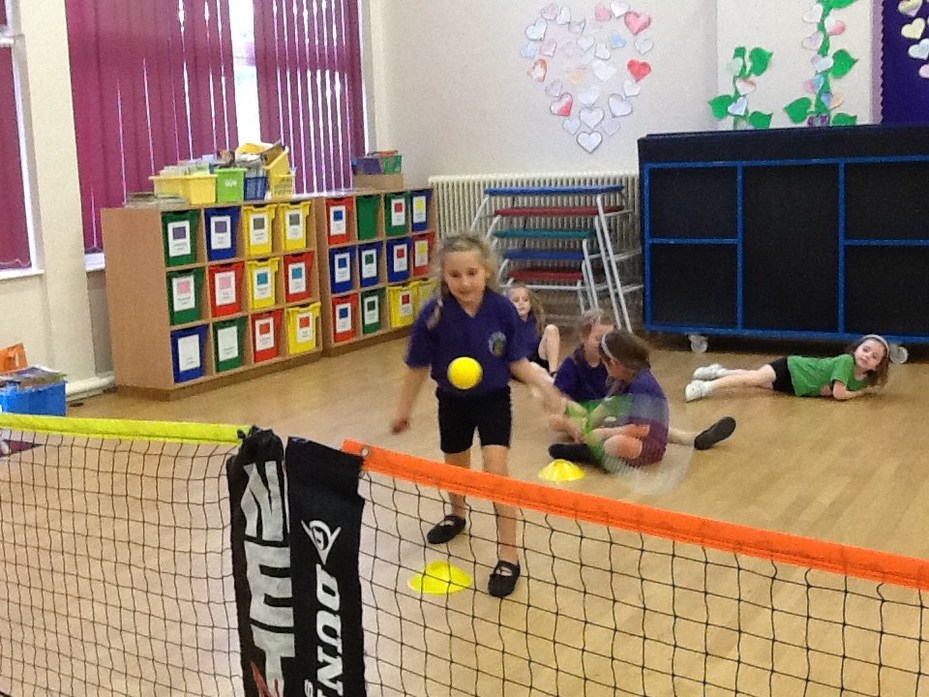 Hockey Club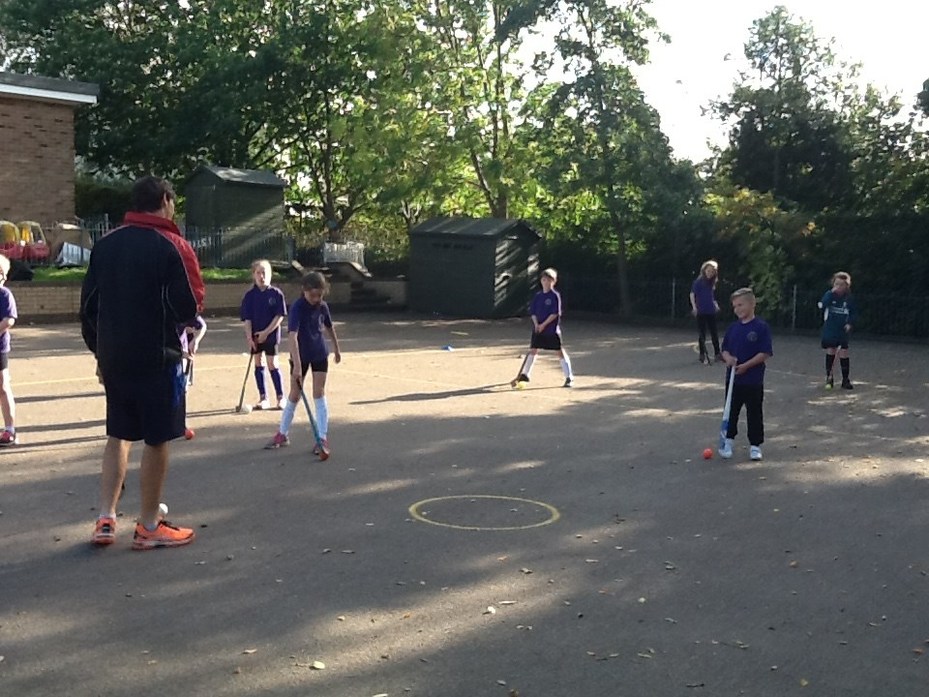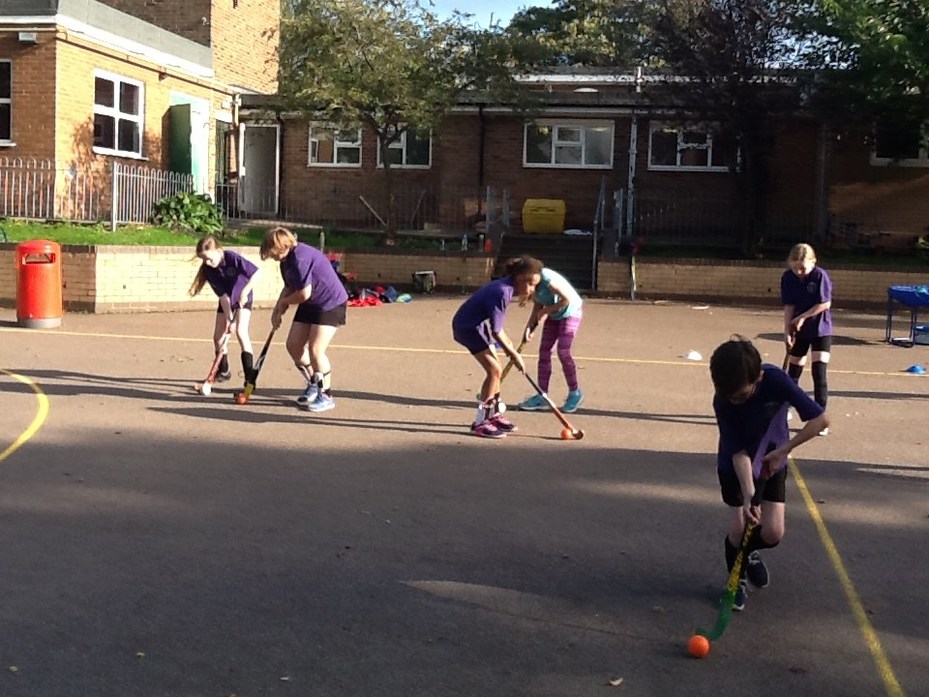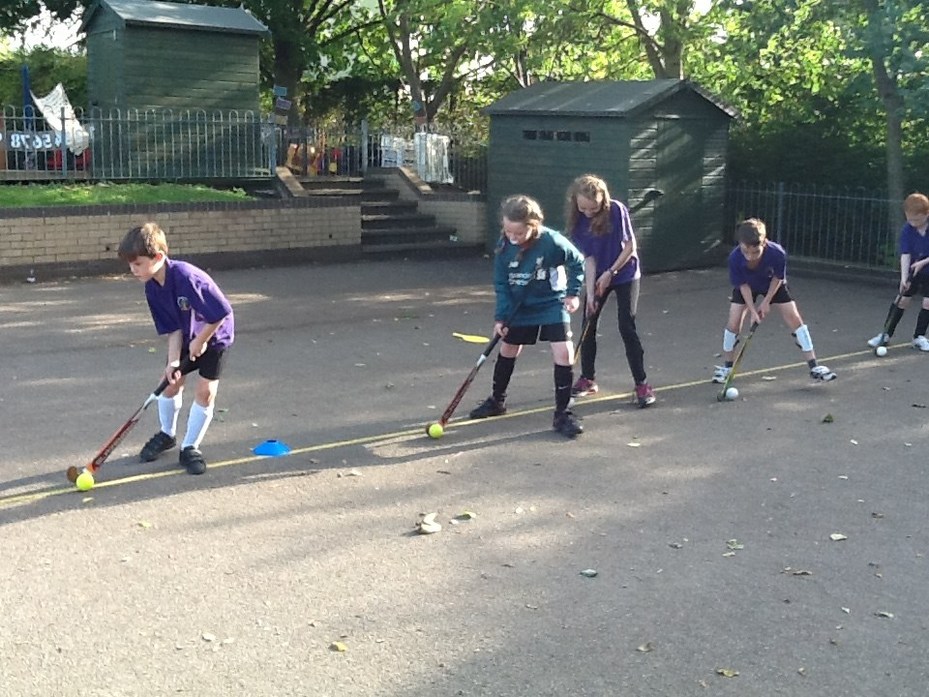 Congratulations to the boys and girls swimming team who came first out of
the large schools in Lichfield. They showed real team spirit cheering for their team mates.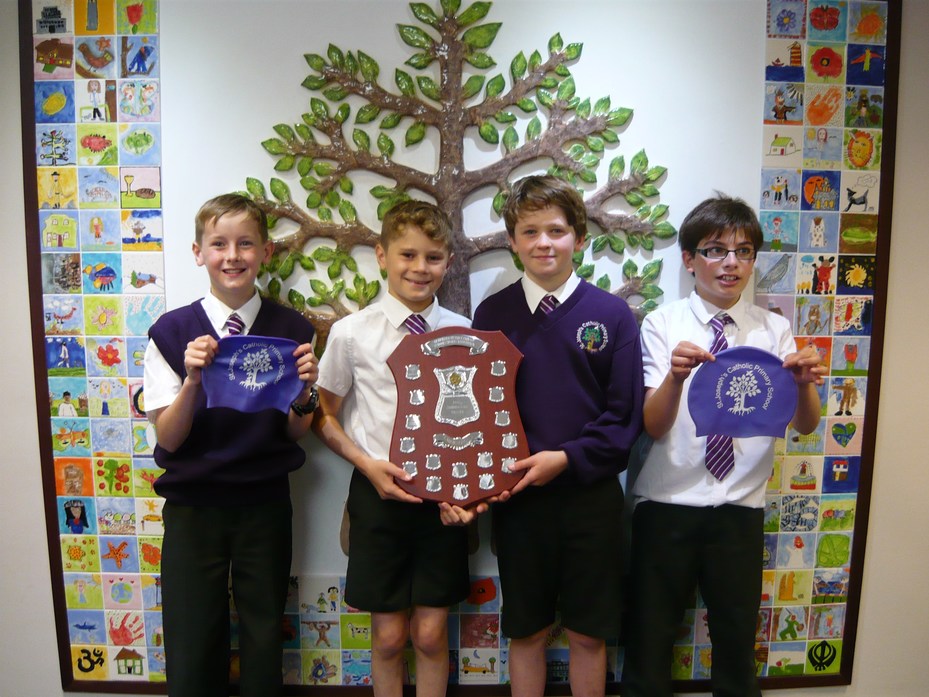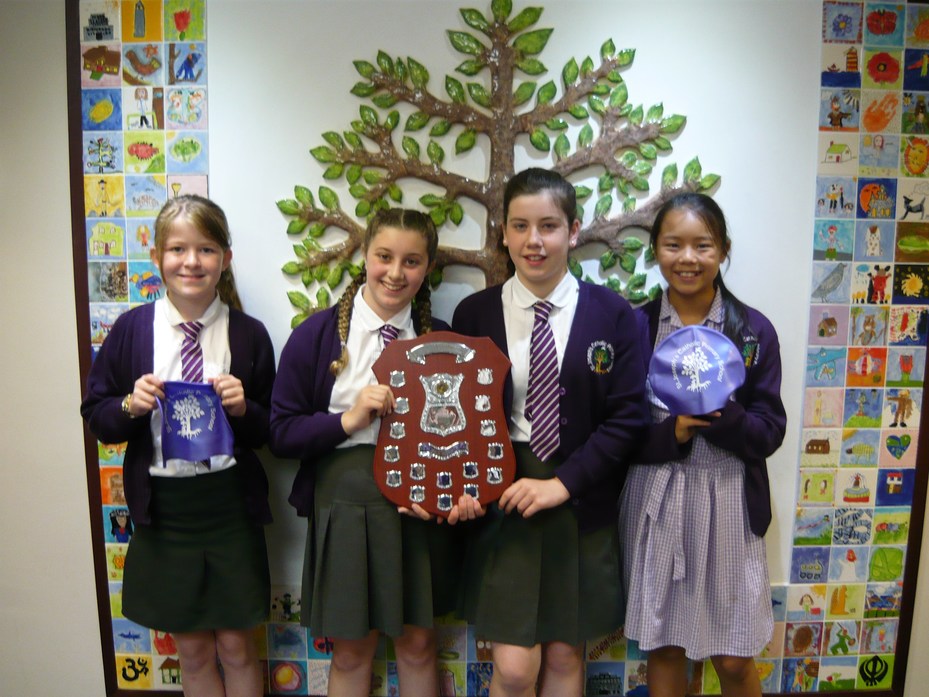 Well done to the Y4 girls who had a great time at Keele University competing in the cross country race. The day started with an opening ceremony hosted by Olympic and Commonwealth gymnast Craig Heap. He even showed us his Commonwealth medals!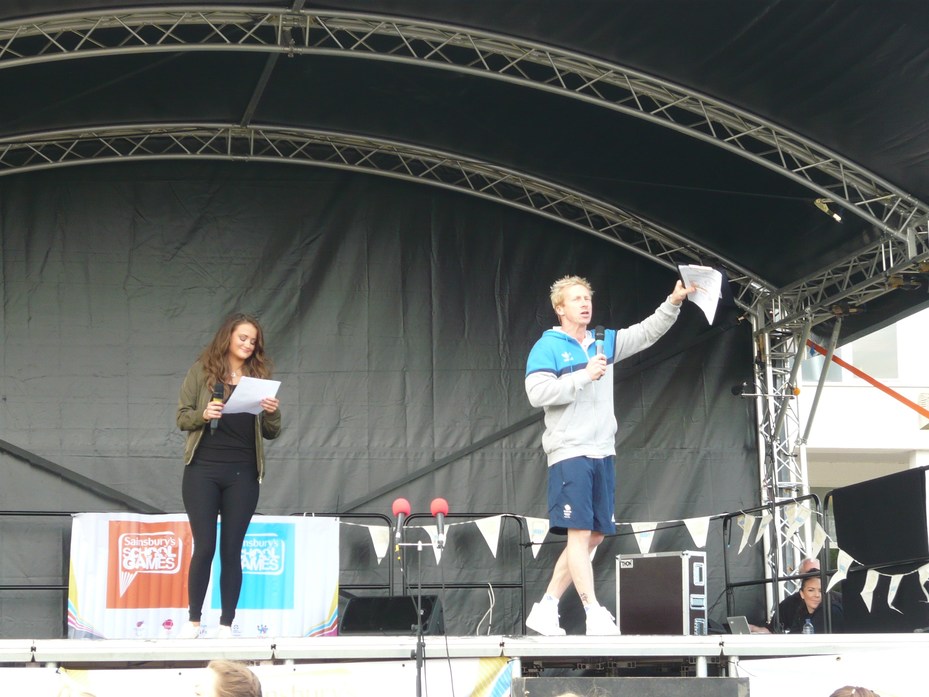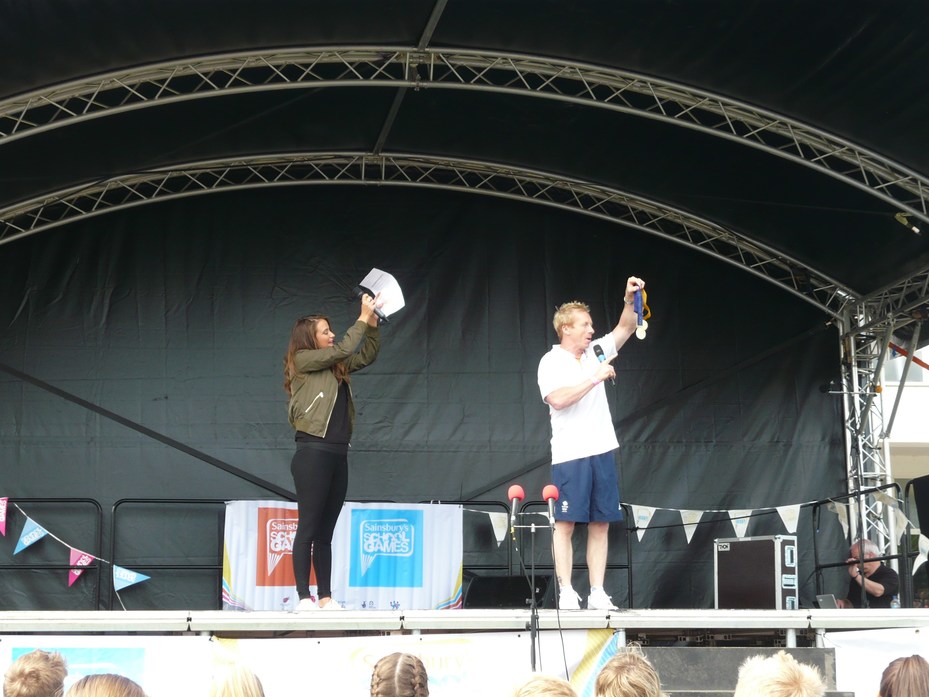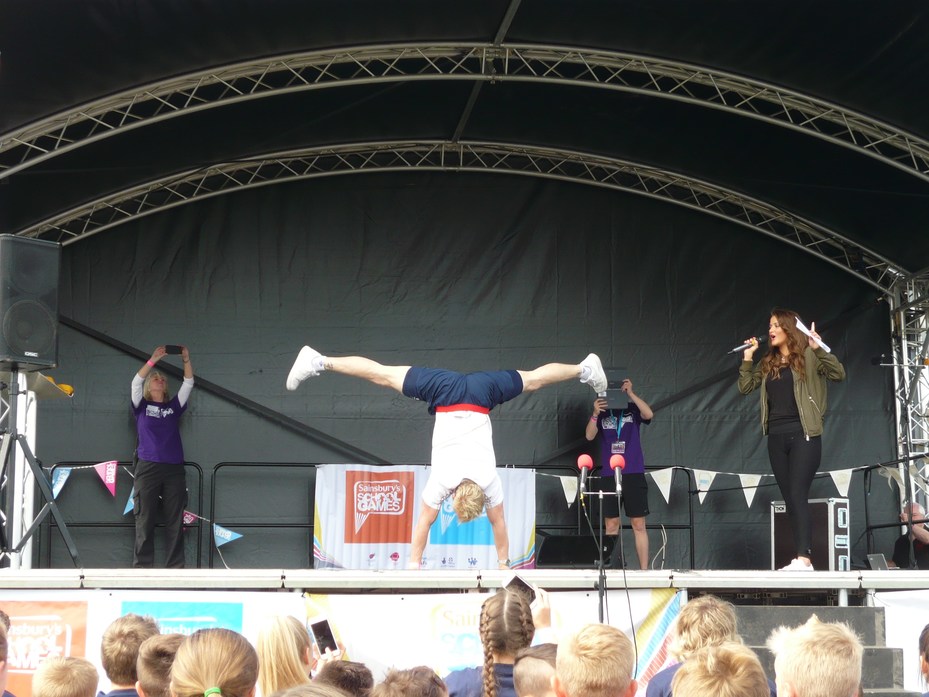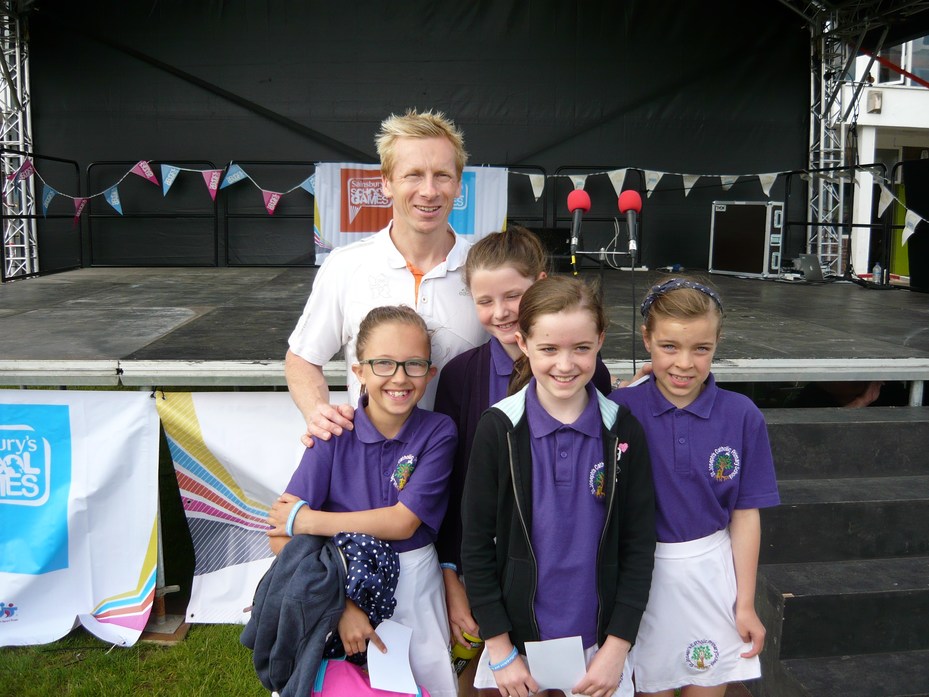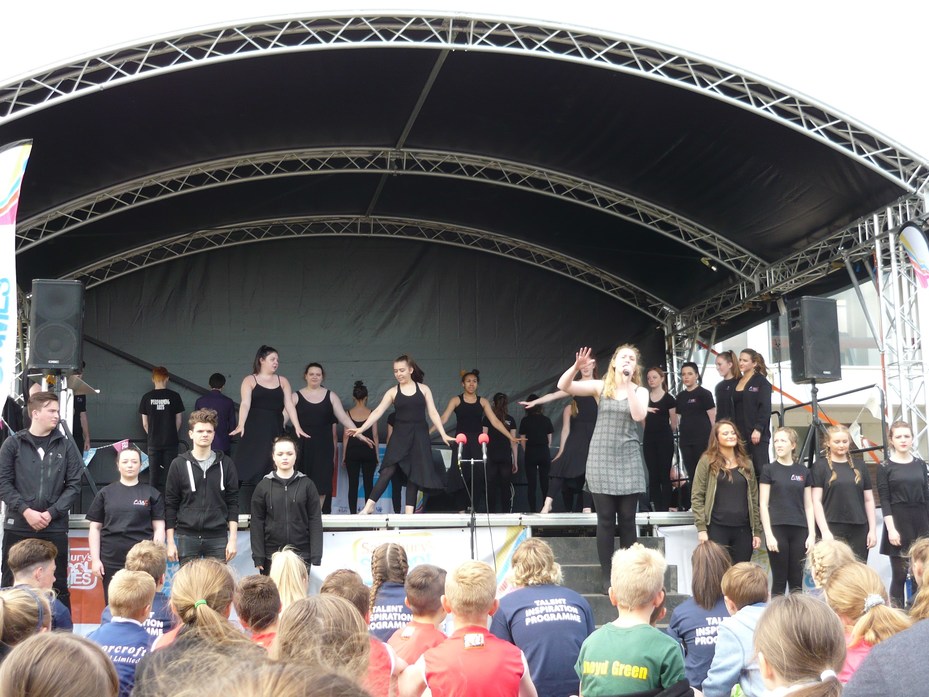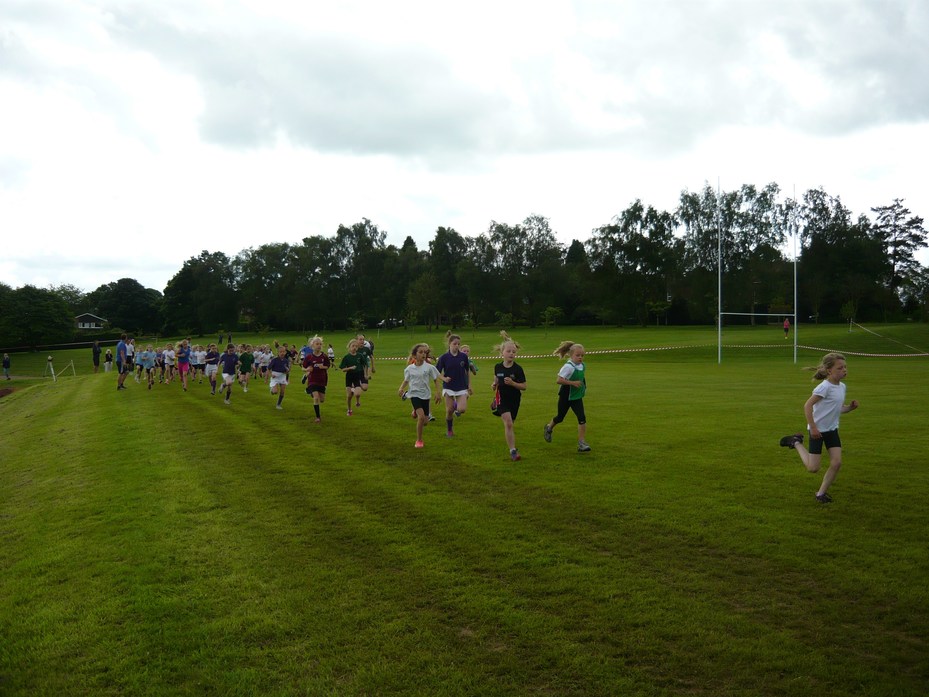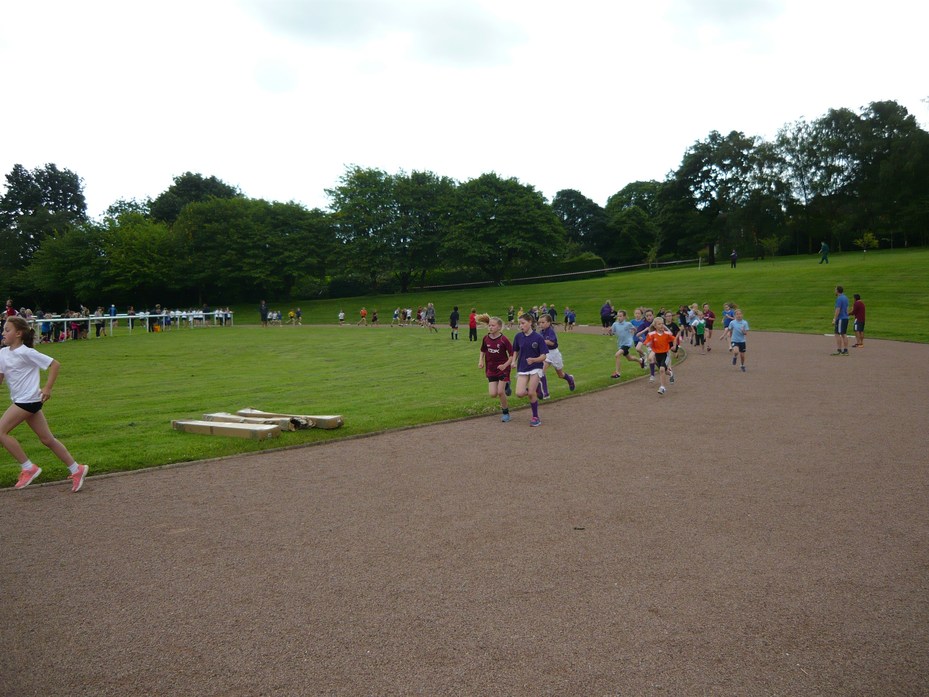 There were lots of fun activities to do after the race.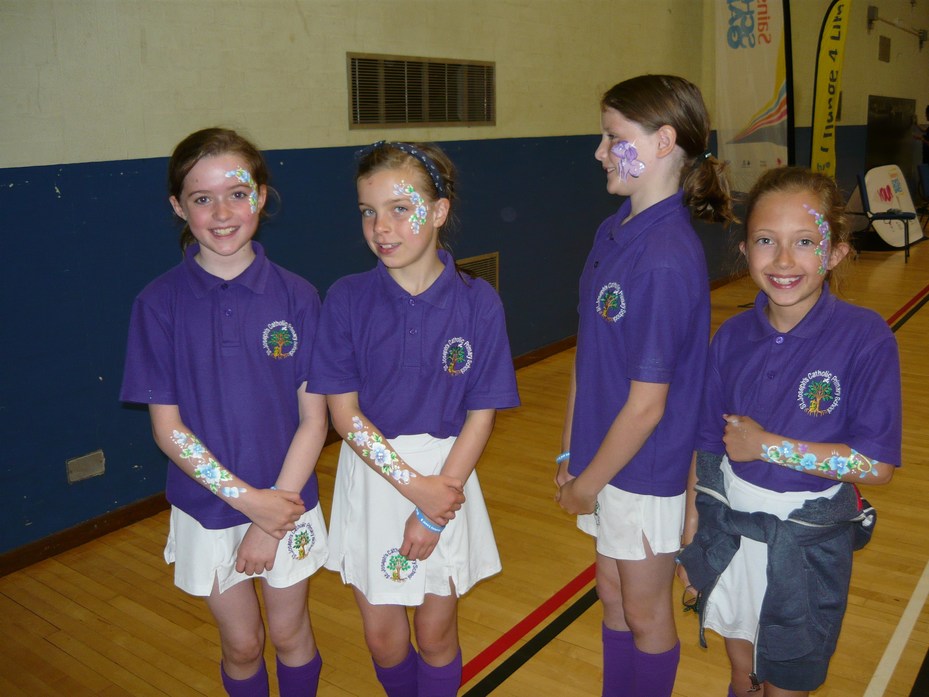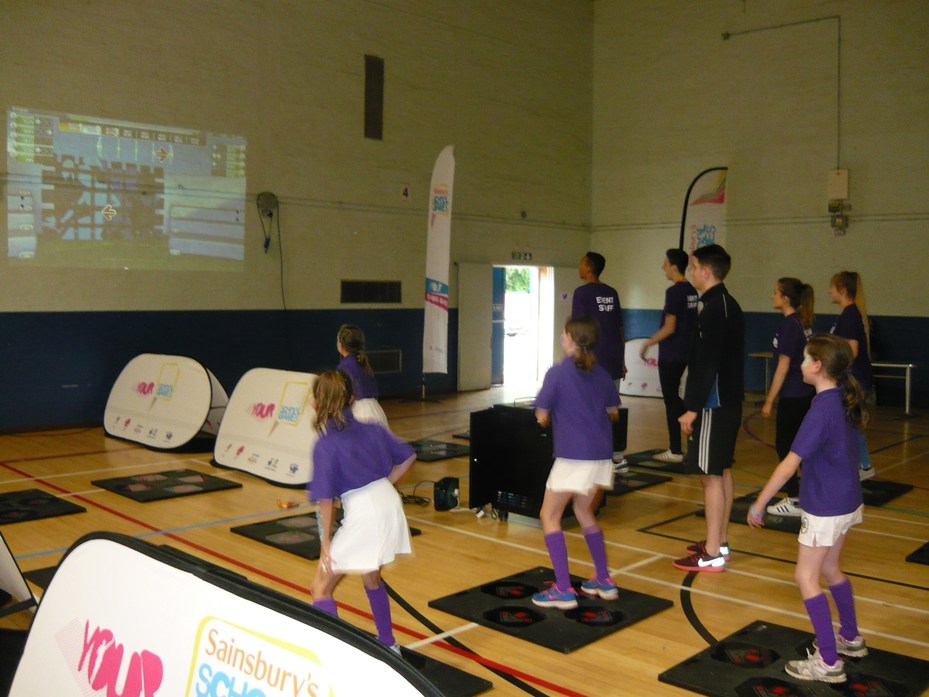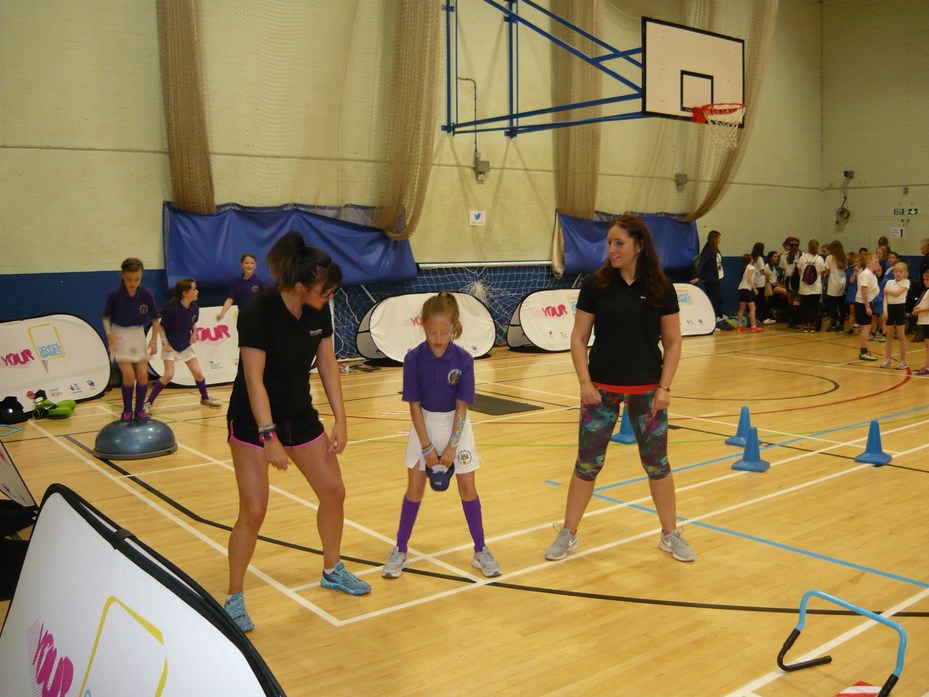 Congratulations to the golf team for coming 6th in the recent tournament and not letting the rain stop them playing so well!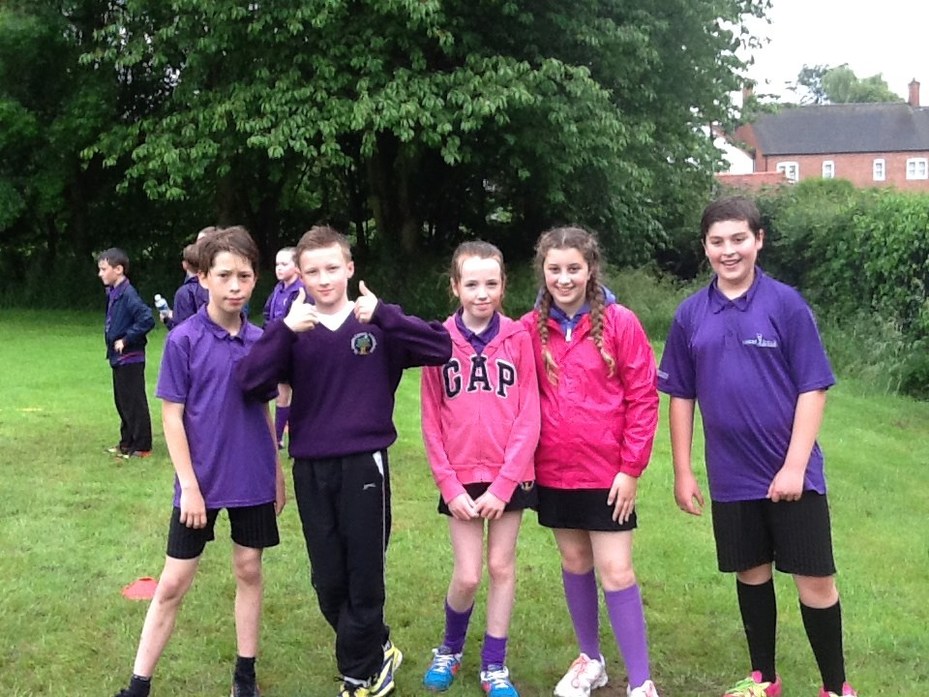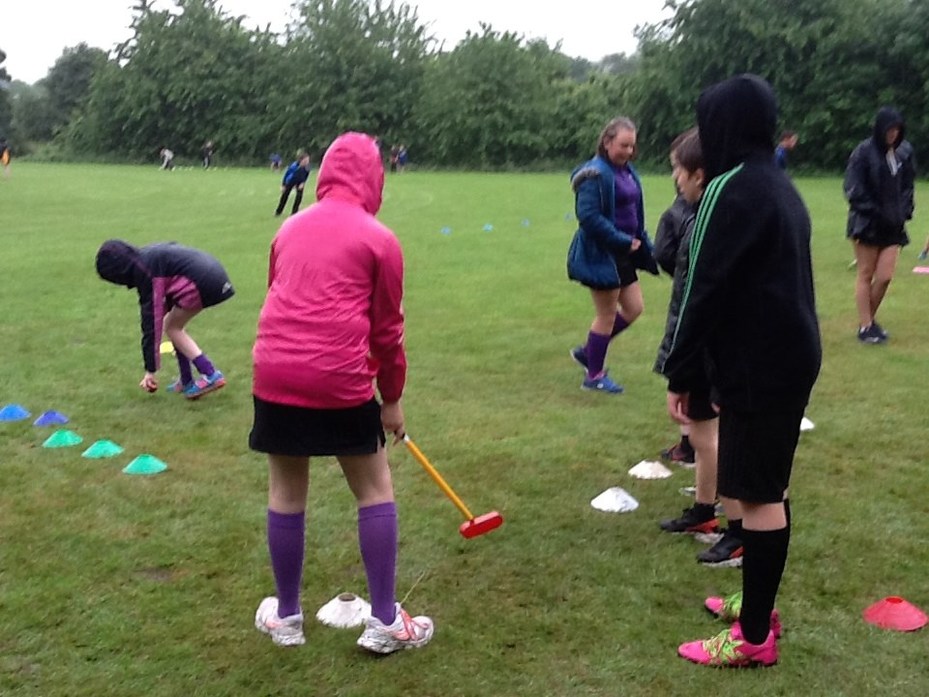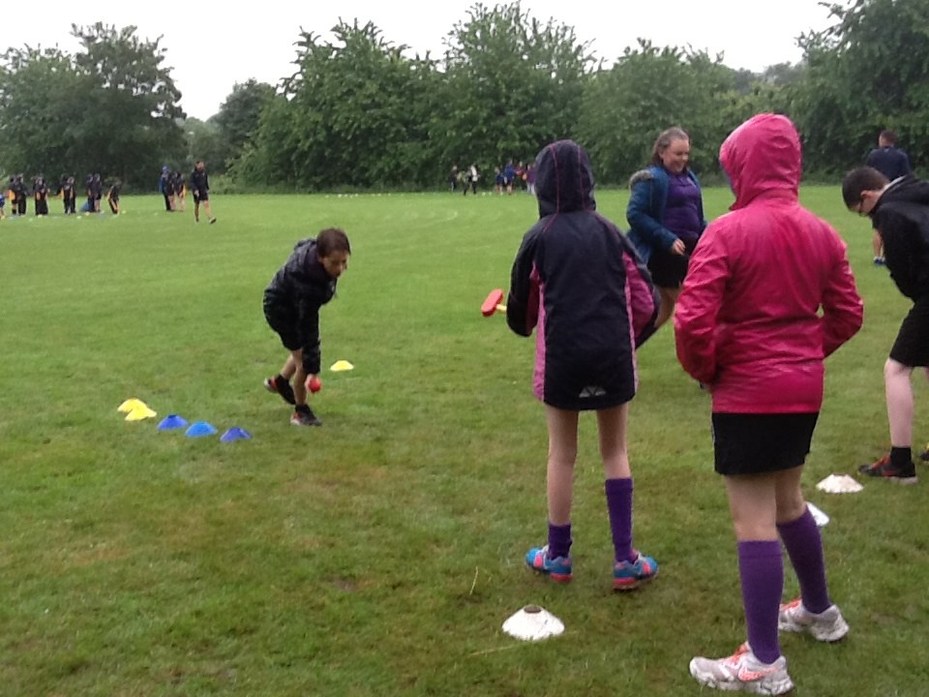 Well done to the football teams who played in this tournament. They were all fantastic and came 3rd overall.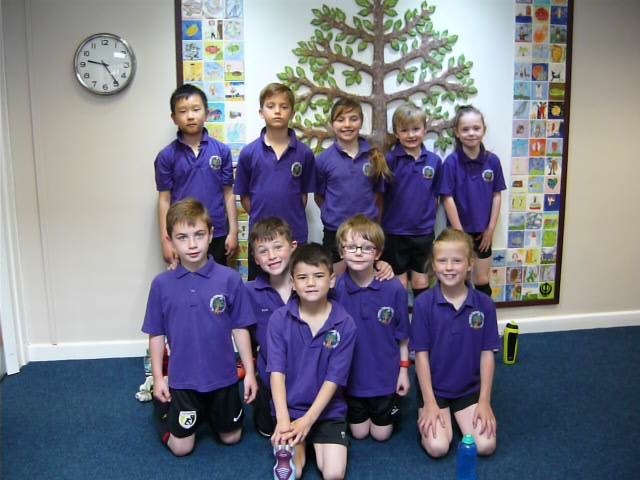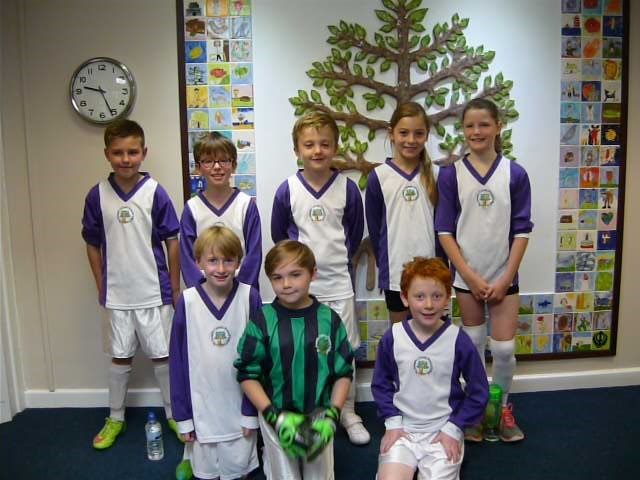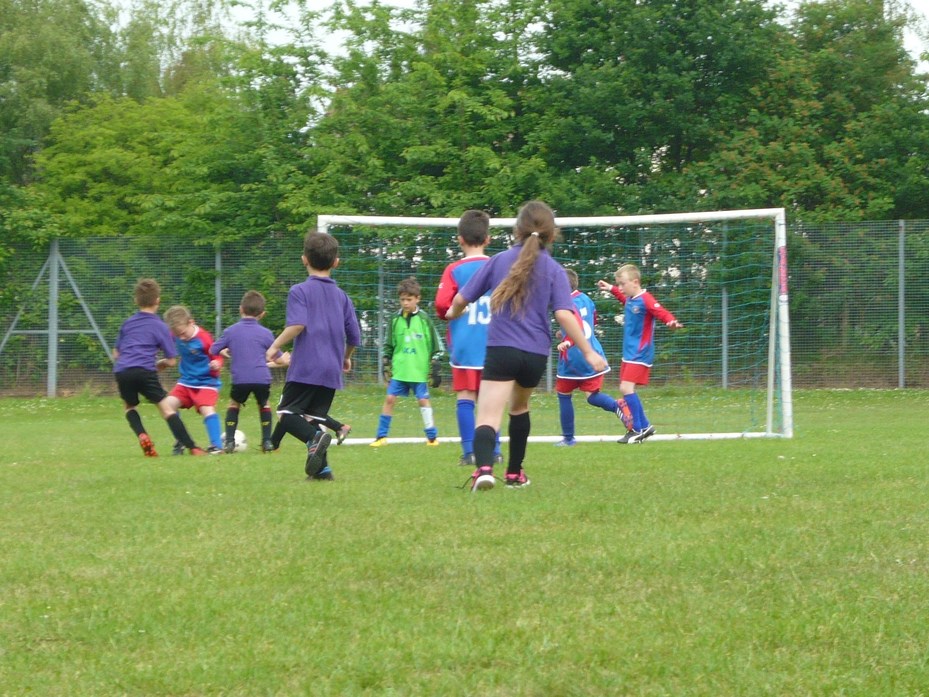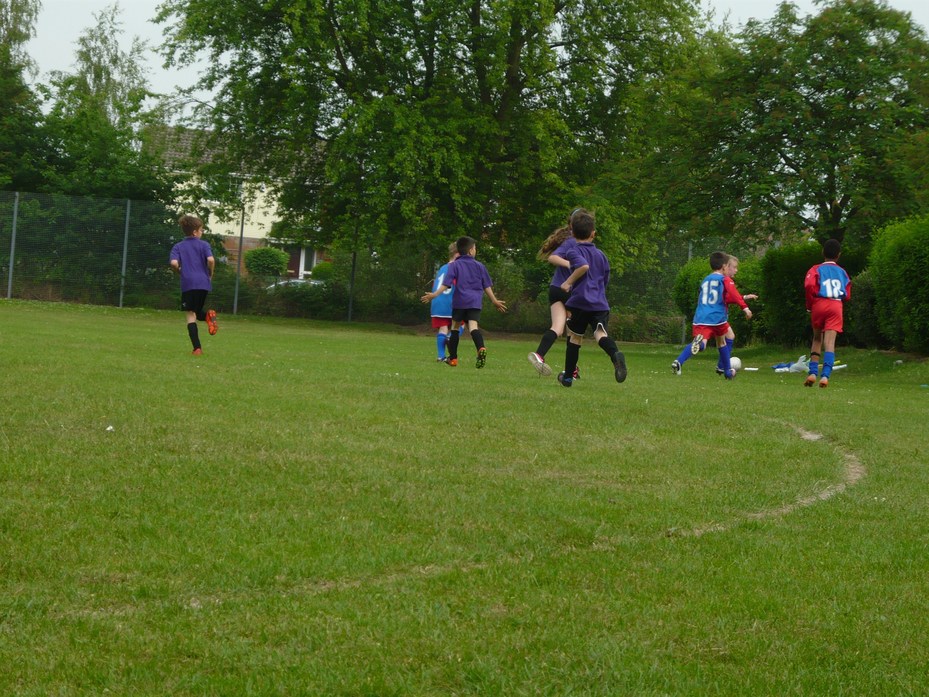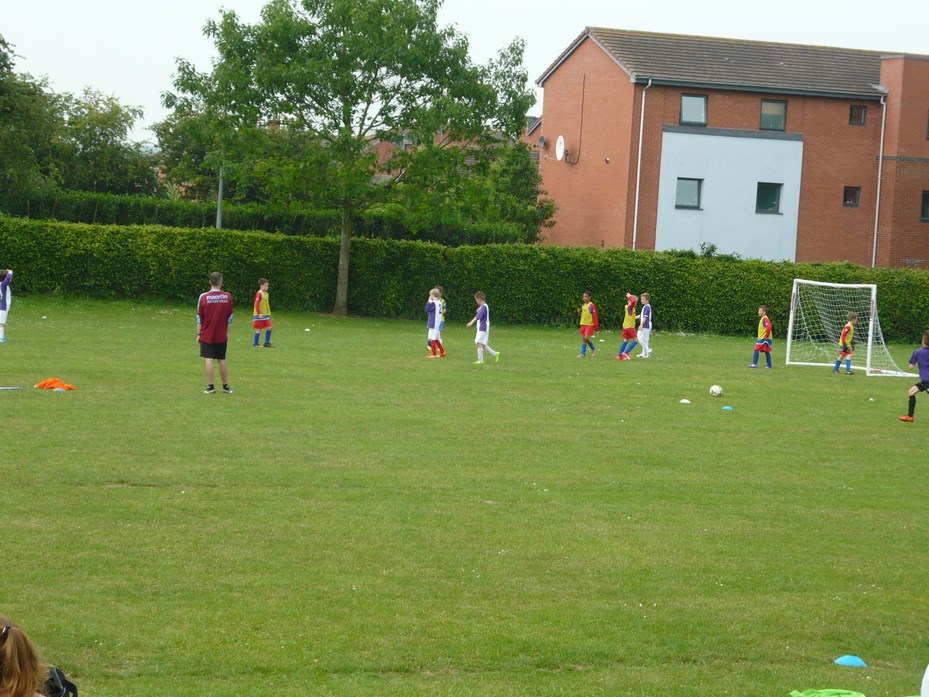 We were privileged to have a visit from Beth Merrick from Aston Villa Ladies Football Club, the girls were exceptionally enthralled and star struck! It proved great encouragement for the girls, and they really enjoyed their session.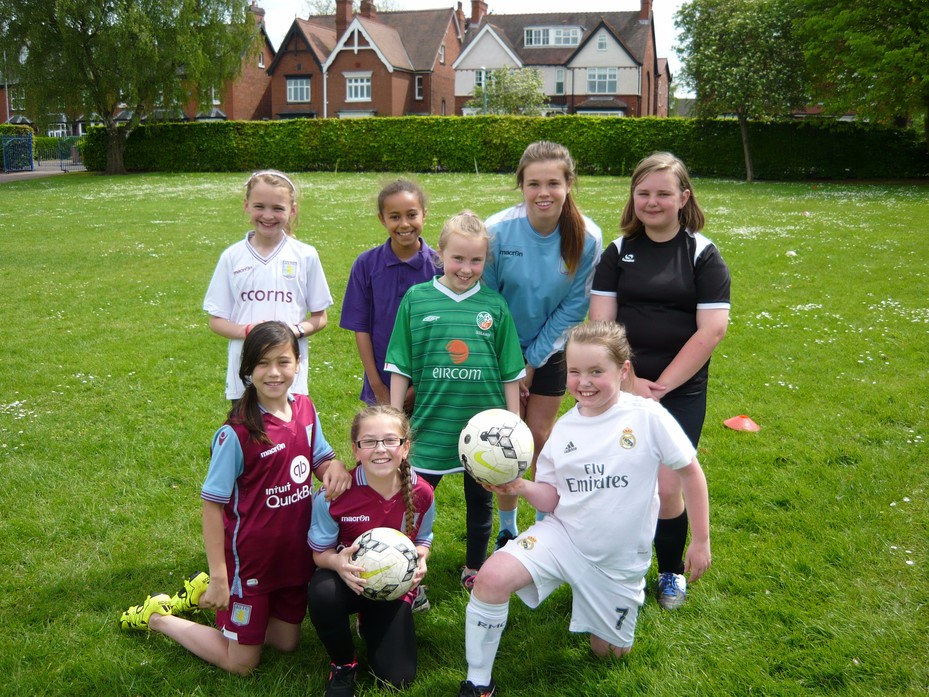 Congratulations to all of our Cross Country teams this year! We have competed in lots of tournaments.
Well done to the Y5/Y6 Boys Cross Country Team who competed in a tournament at Christ Church on Thursday 28th April. Overall they came 7th out of 9 team.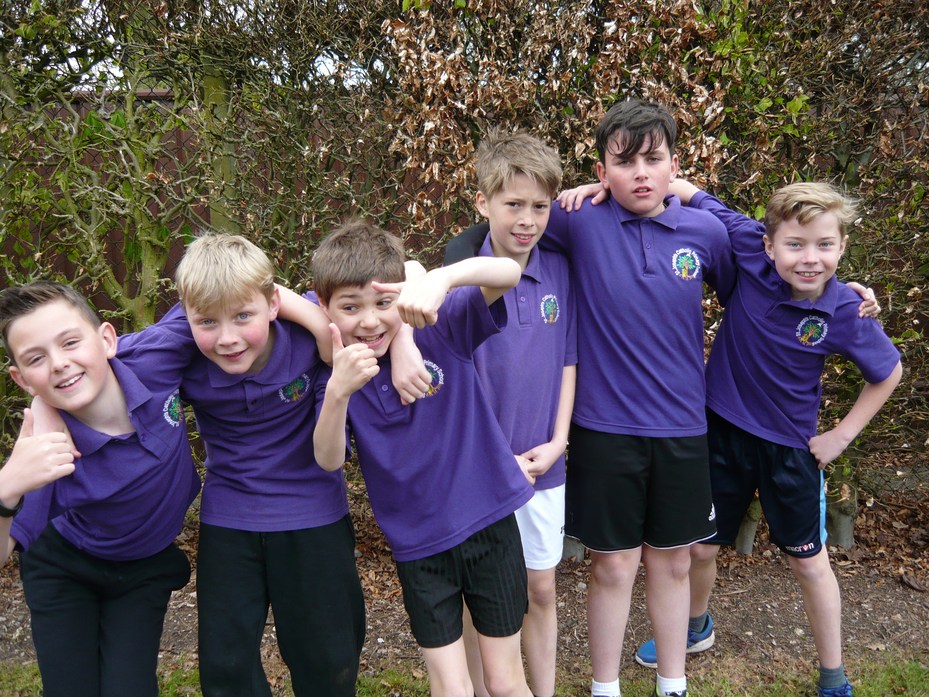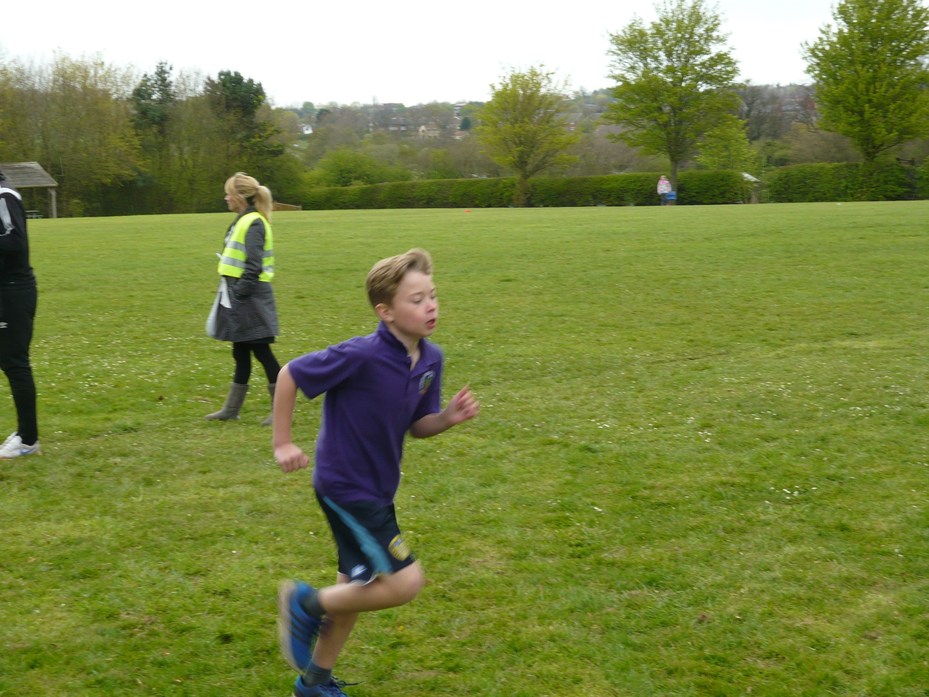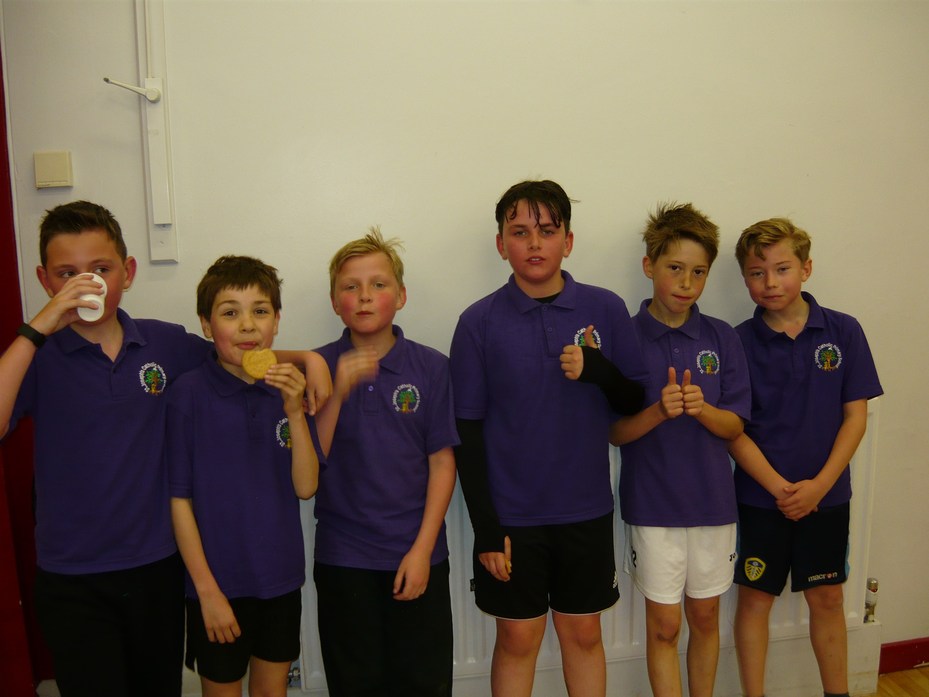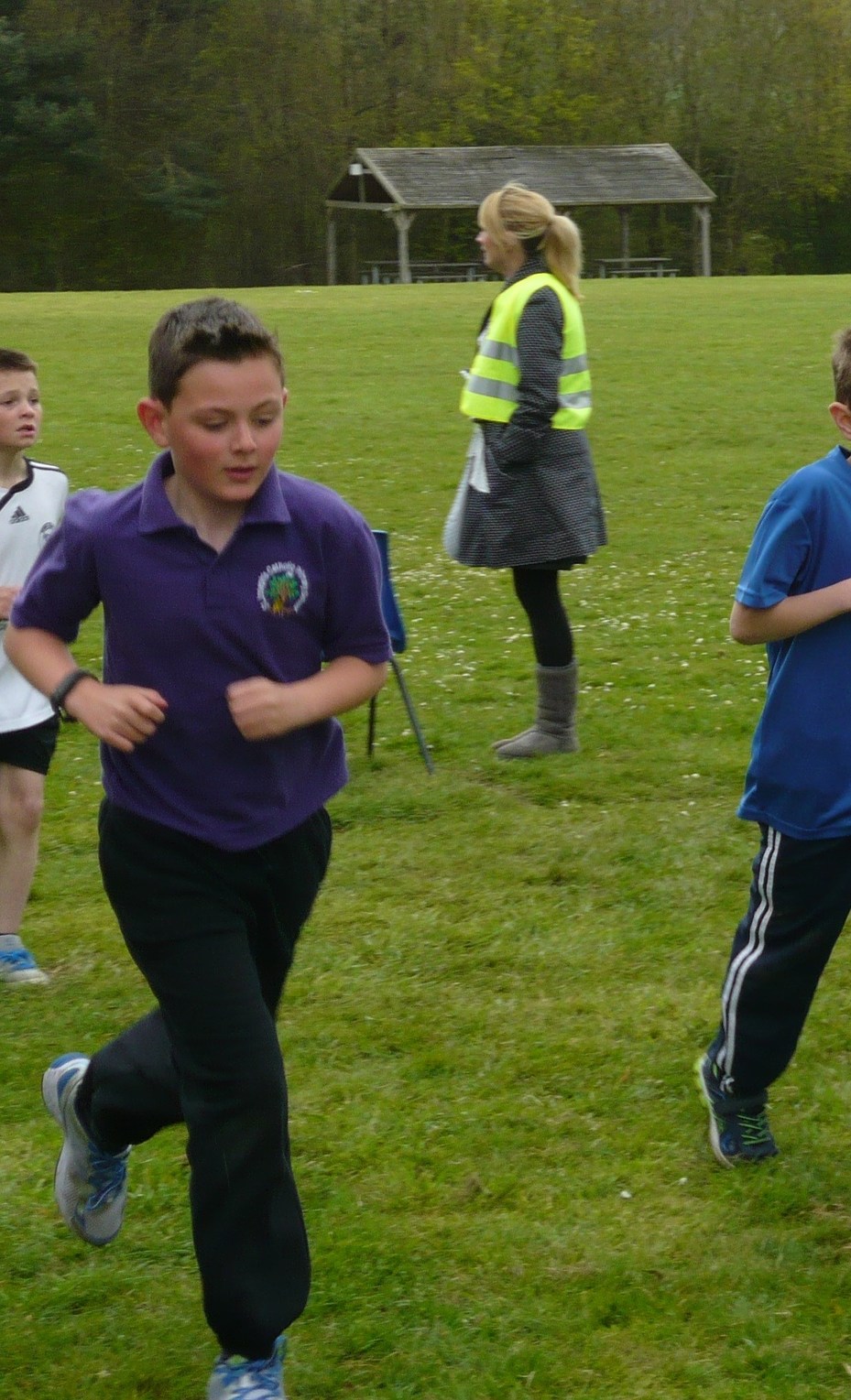 Tag Rugby
Congratulations to teams A and B who entered and won the Y5 and Y6 Tag Rugby competition on Wednesday 14th October. Both teams played brilliantly and were a credit to the school. Team B are now competing in the County Finals being held next week.