Welcome
A very warm welcome to St. Joseph's Catholic Primary School.
We pride ourselves on our positive ethos and the life of the school is lived out in our mission statement:
'Growing with Jesus.'
Our children are extremely well behaved, kind and caring and set a wonderful example to others. With the support of school, parish and home, they make excellent progress, achieving high standards.
We welcome you and your family to our friendly school family.
Dee McLeary
Headteacher
In addition to coming to look around our school you are welcome to view our virtual school and EYFS tours below. We hope you enjoy them! If you have any queries please contact the school office at: office@st-josephs-lichfield.staffs.sch.uk
On-line applications for Reception class for September 2022 have now closed. Please see our Pre-school webpage in the Year Groups tab regarding Pre-school applications.
Welcome message from our pupils
OUR PARTNERSHIP
We are proud to be a partner school of the Lichfield and Tamworth Catholic Primary Schools Partnership. The four Catholic primary schools work together to ensure the very best education for all our children. Please click on the logo button for further details of the partnership.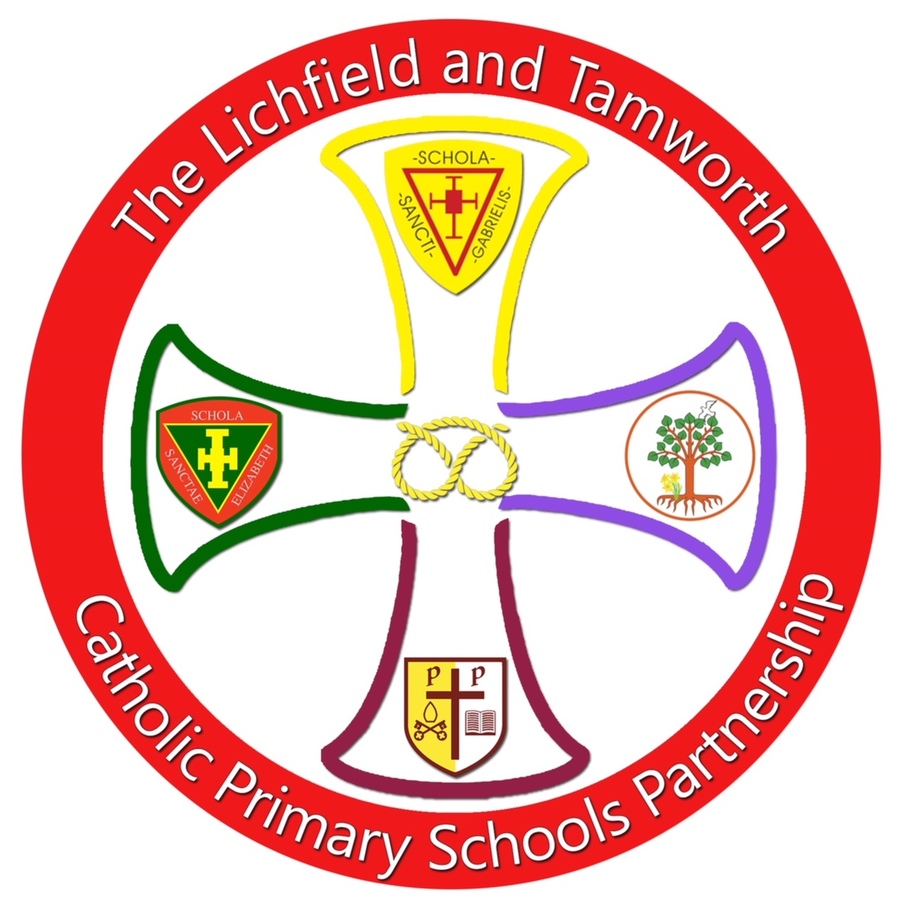 We are also proud to work with the Catholic Primary Partnership within our Archdiocese.
EVENTS
Latest St Joseph's School Calendar Events
TOPIC WEEK

04

Jul

2022
YR Pirate Dressing-Up Day

04

Jul

2022

Please could children arrive dressed up as pirates on that day (non-uniform day for YR)! The children are welcome to wear a shop bought costume, however, there will be a prize for the best homemade (with / by your child) costume! This is part of the children's upcoming homework and this will also be posted on Google Classroom. We will be making pirate hats the week before that children could use as part of their costume. Some ideas include…. Making your own sword using card and wrapping the blade with tinfoil. Making a bag of silver coins, again with tinfoil and card. Using clothes your child or family member already has in an inventive way e.g a scarf wrapped around their waist. Making your own parrot puppet! More ideas to follow on Google Classroom…. We will be enjoying lots of swashbuckling fun me hearties!
Twitter

St Joseph's Catholic PS @StJoesLichfield
1 Jul Shiver me timbers!!! Preparations are well under way for Pirate day in Reception Class on Monday. https://t.co/u0PAaqZHSP
1 Jul Can you complete the bean bag challenge?- Pre-School using the tongs to pick up beanbags whilst on the balancing be… https://t.co/wTLZiv5LvL
CEOP - Online Safety
The NCA's CEOP Command is here to help children and young people.
Visit our Safety Centre for advice and to report directly to CEOP, by clicking on the Click CEOP button.
Reporting terrorist and extremist material
Please use the link below if you have concerns surrounding anyone displaying or publishing terrorist or extremist material or behaviour
You can report material such as:
articles, images, speeches or videos that promote terrorism or encourage violence

content encouraging people to commit acts of terrorism

websites made by terrorist or extremist organisations

videos of terrorist attacks