SCIENCE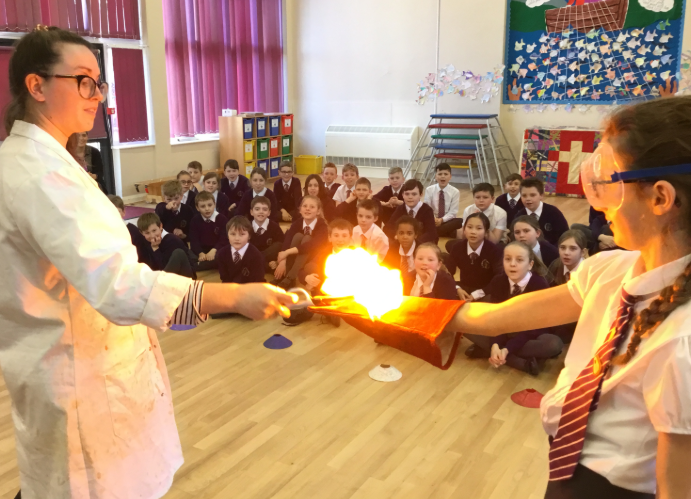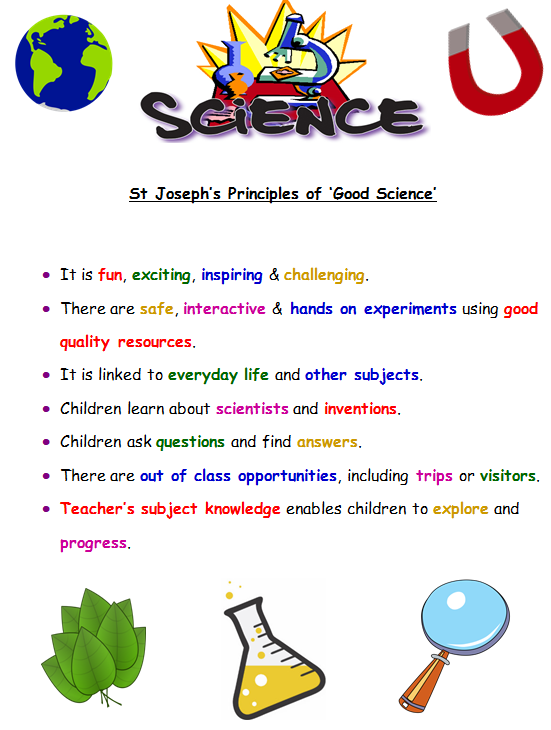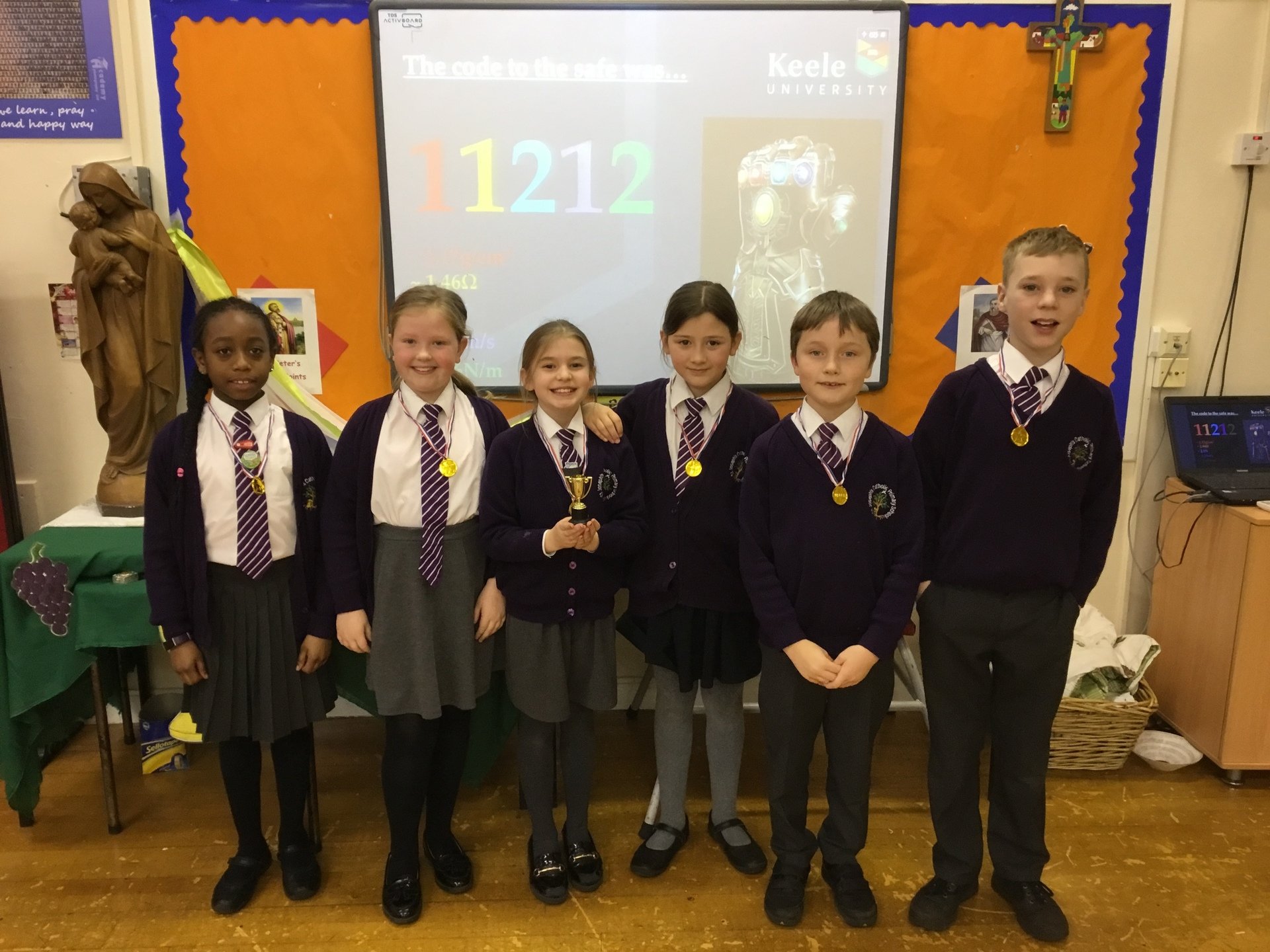 Science teaches an understanding of world around us. At St. Joseph's we aim to stimulate a child's curiosity in finding out why things happen in the way that they do. We teach methods of enquiry and investigation to stimulate thought and ways to communicate their investigations and ideas. Children learn to ask scientific questions and begin to reflect upon and appreciate the relevance of their discoveries to the world in which they live.
Aims
As a Catholic school, our aim at St Joseph's is to develop a caring child who respects God's creations. We hope to do this through the following aims:
Encourage children to develop favourable attitudes towards Science and a respect for all the world in which they live.

Encourage children to develop their natural curiosity by experiencing science in an exciting way.

Helping children to acquire and develop scientific knowledge and develop basic scientific concepts.

Allowing children to develop their skills in thinking and working scientifically through observing, predicting, investigating and applying.

Present materials and ideas with which children can identify to promote a sense of excitement and wonder about the world.
EYFS
Science in the EYFS is part of the topic work covered during the year. As the reception class are part of the foundation stage curriculum we relate the scientific aspects of the children's work to the objectives set out in the EYFS Development Matters and Early Learning goals. These underpin the curriculum planning for children aged three to five in developing their knowledge and understanding of the world.
Key Stage 1 and 2
We use a balance of teaching and learning methods in our science lessons. This is done through:
Whole class teaching where teachers encourage and lead the children in the correct use of scientific terminology and concepts.

Group work where children have the opportunity to work together to investigate and explain the results of their investigations through scientific based research activities.
Children have the opportunity to use a variety of data such as statistics, graphs, pictures and photographs.

Children are encouraged to communicate their findings using a variety of methods including verbal and written reports the use of graphs and tables, and ICT (digital cameras and video recorders) as appropriate to their age and ability.
We plan on a long and medium term basis. Planning is used to:
Set clear, learning objectives and achievable goals

Ensure work is matched to pupil's abilities, experience and interests.

Ensure progression, continuity and subject coverage throughout the school. To ensure that all pupils have equal access to the science curriculum.

Ensure safety is taken into account.
Long Term Overview Science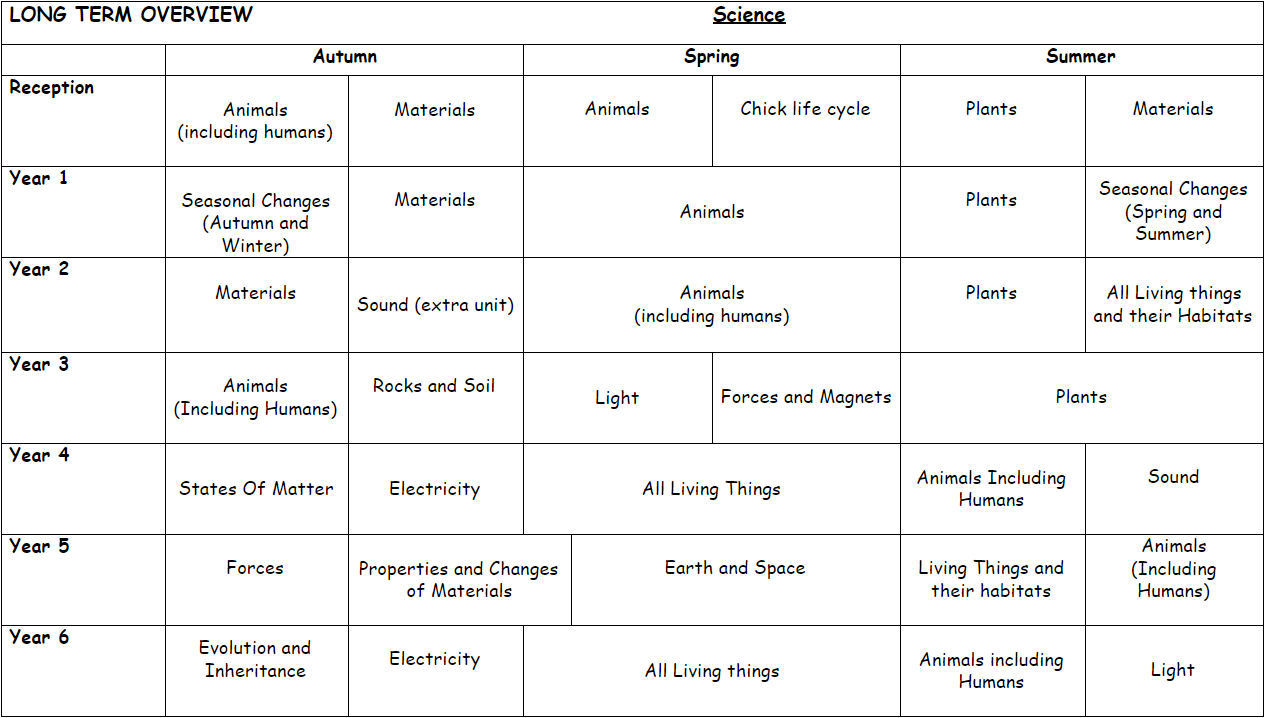 Useful Links
Knowledge and Skills Progression
Discovery Education Espresso Primary
What we say about Science at St Joseph's.....
It is fun and exciting - Y2 child
I enjoy how we learn new things - Y3 child
I really like the experiments we do. We learn how things work, like volcanoes. We can make ice cream without a fridge – Y5 child
Thank you Miss for setting up a science club. We love it! – Y3 child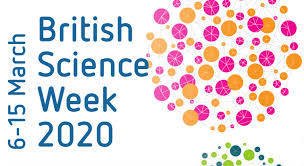 British Science Week 2020
Silly Science Workshop
To celebrate the start of British Science Week 2020, St Joseph's enjoyed a fantastic workshop, showing the children a range of exciting experiments. They learnt lots about gravity, energy and fire safety!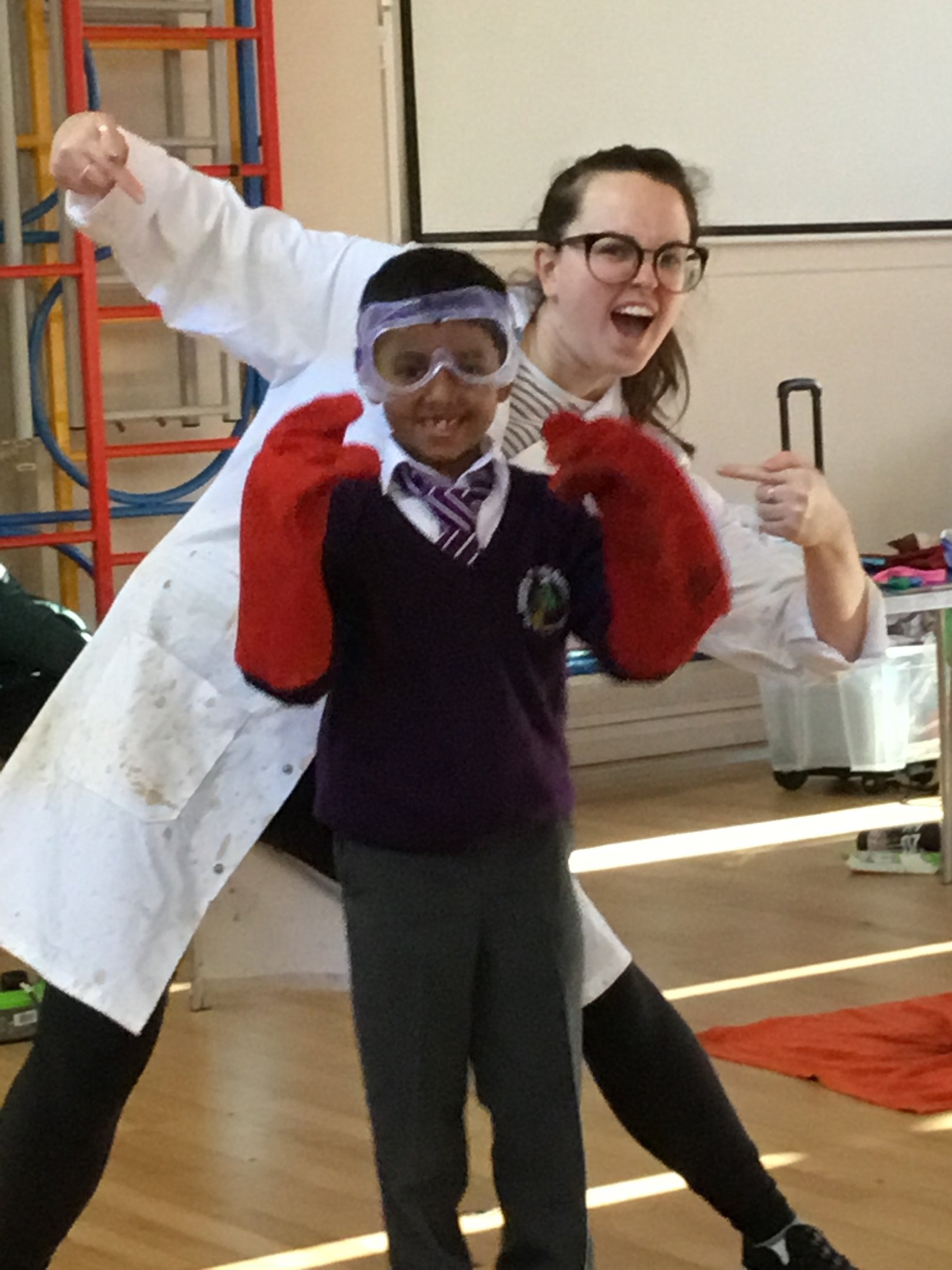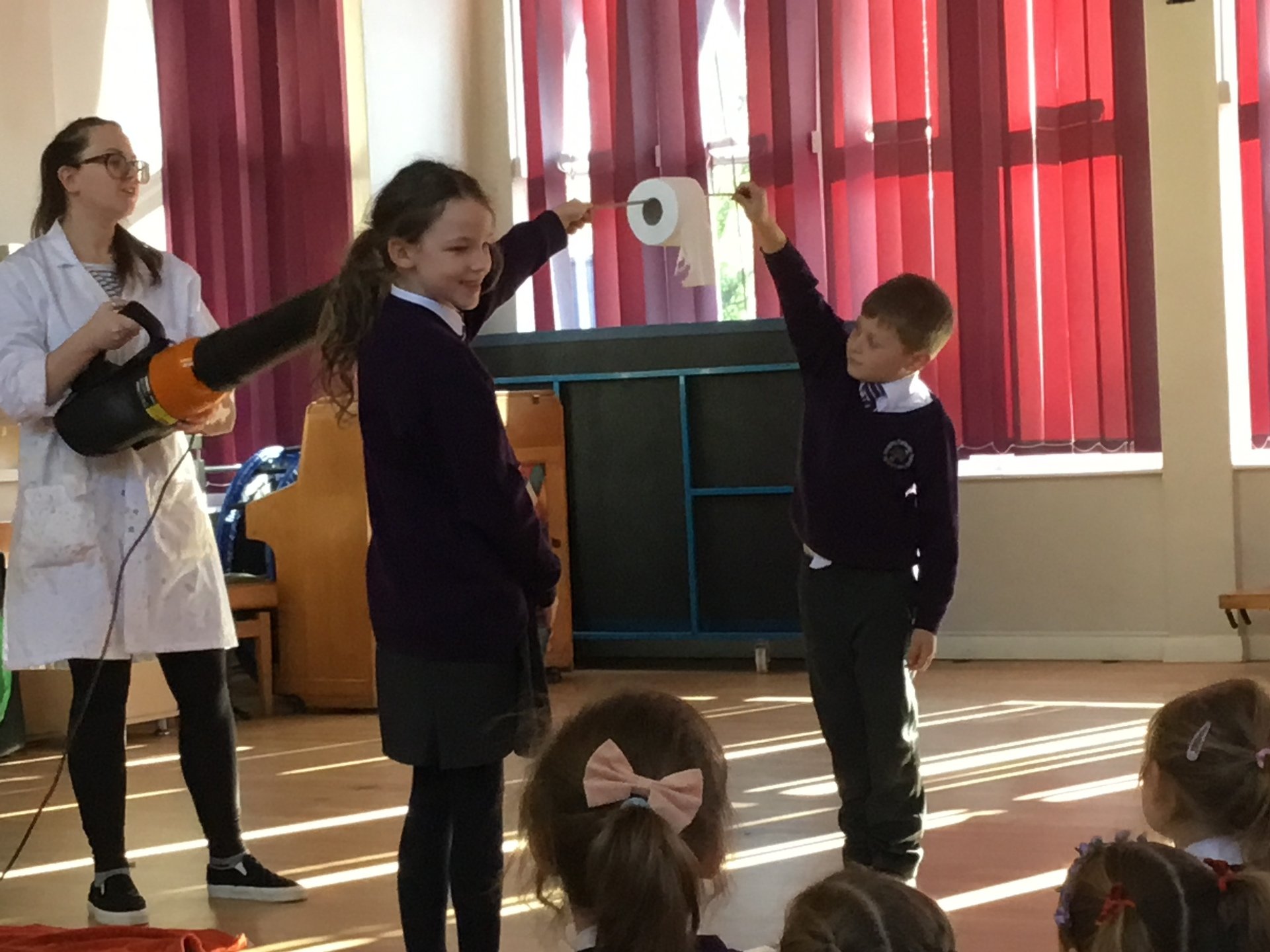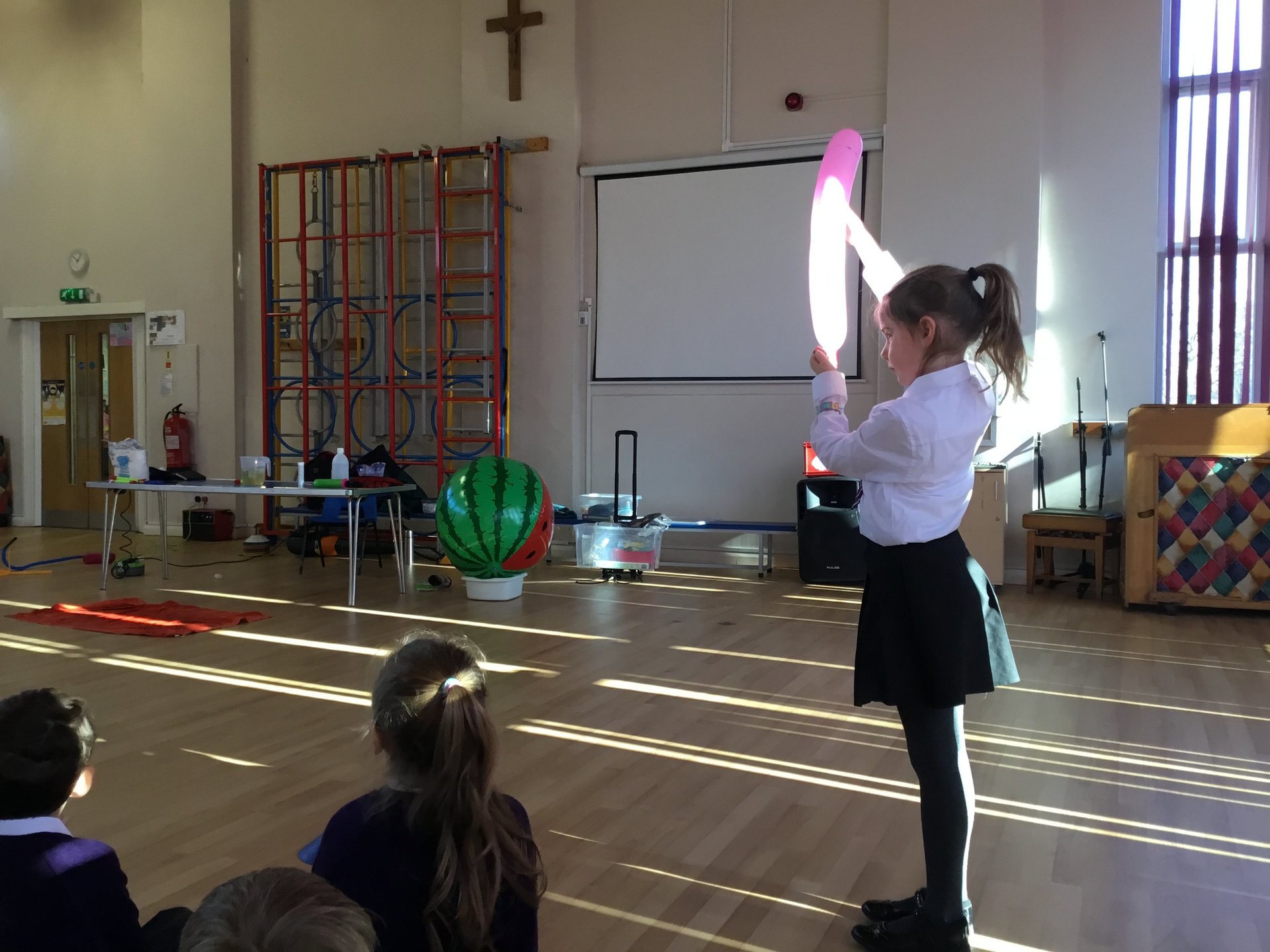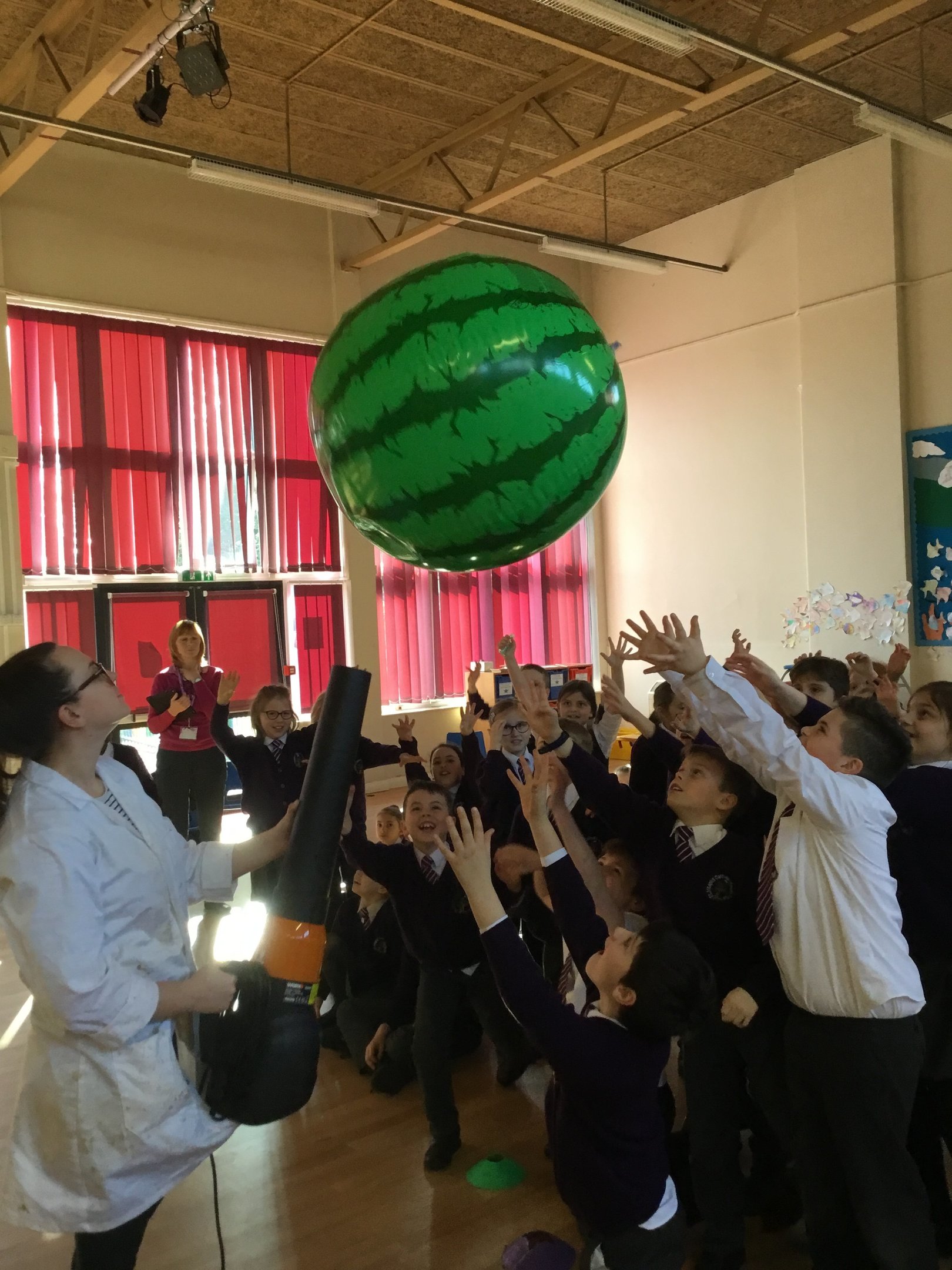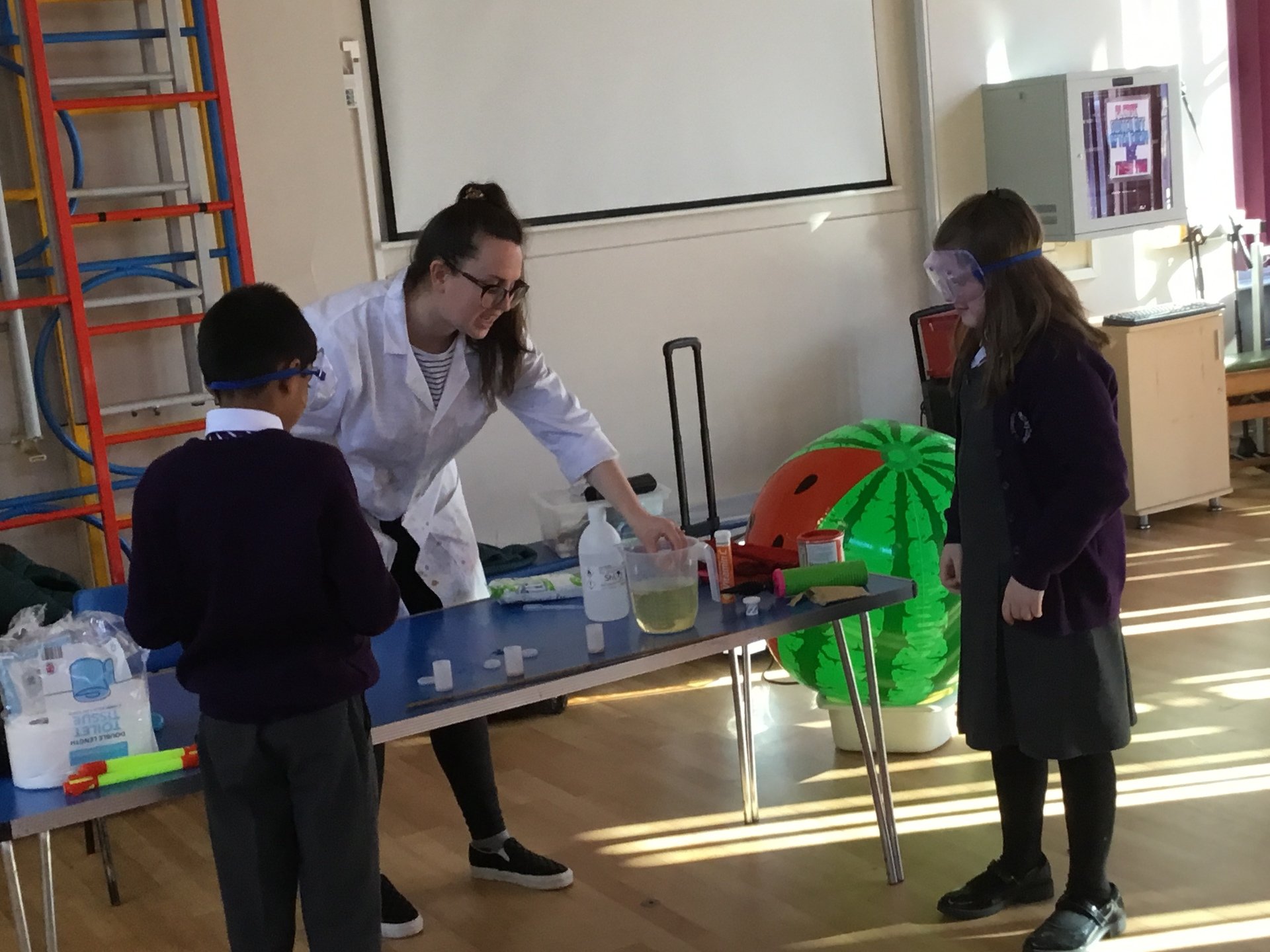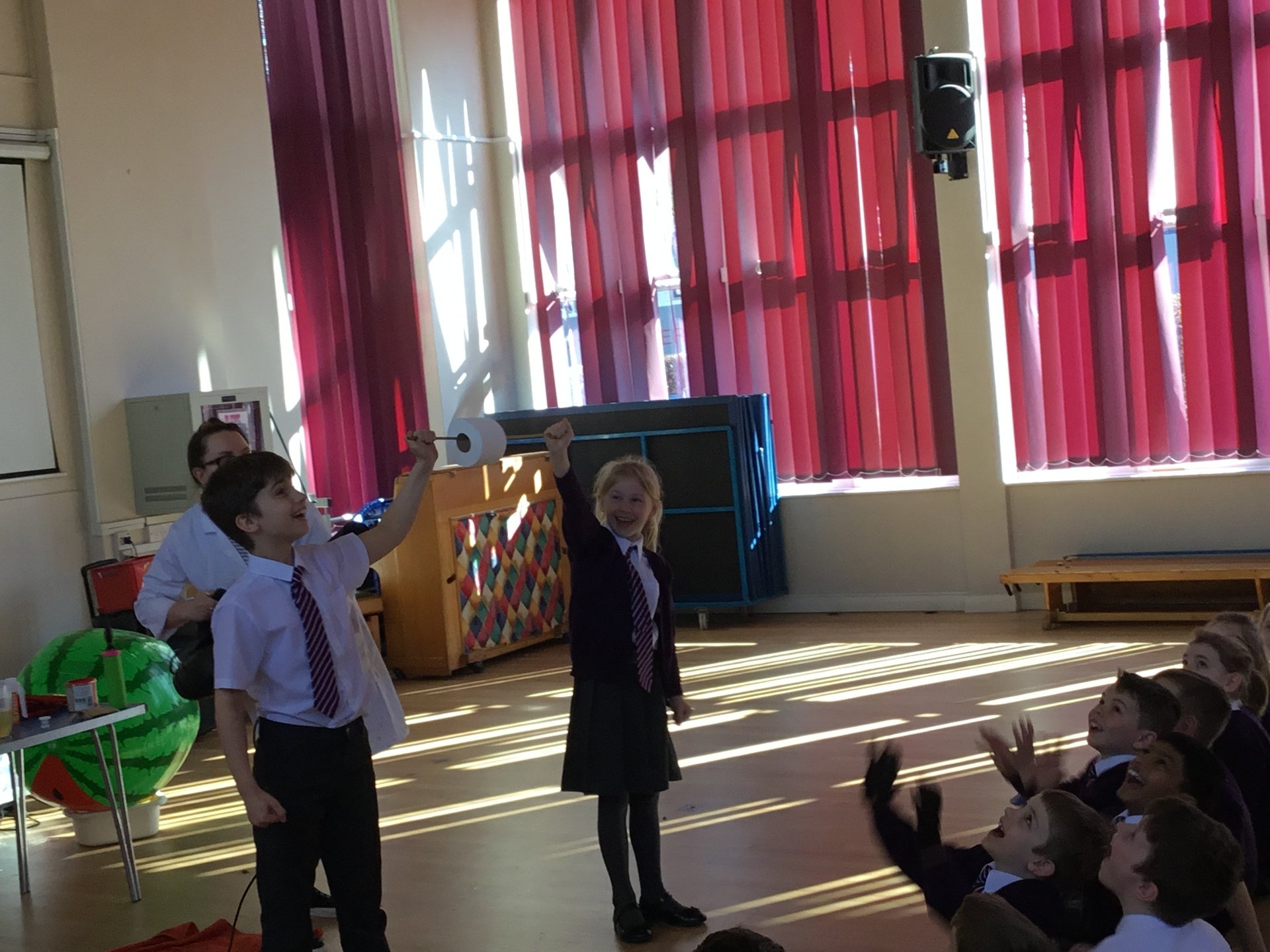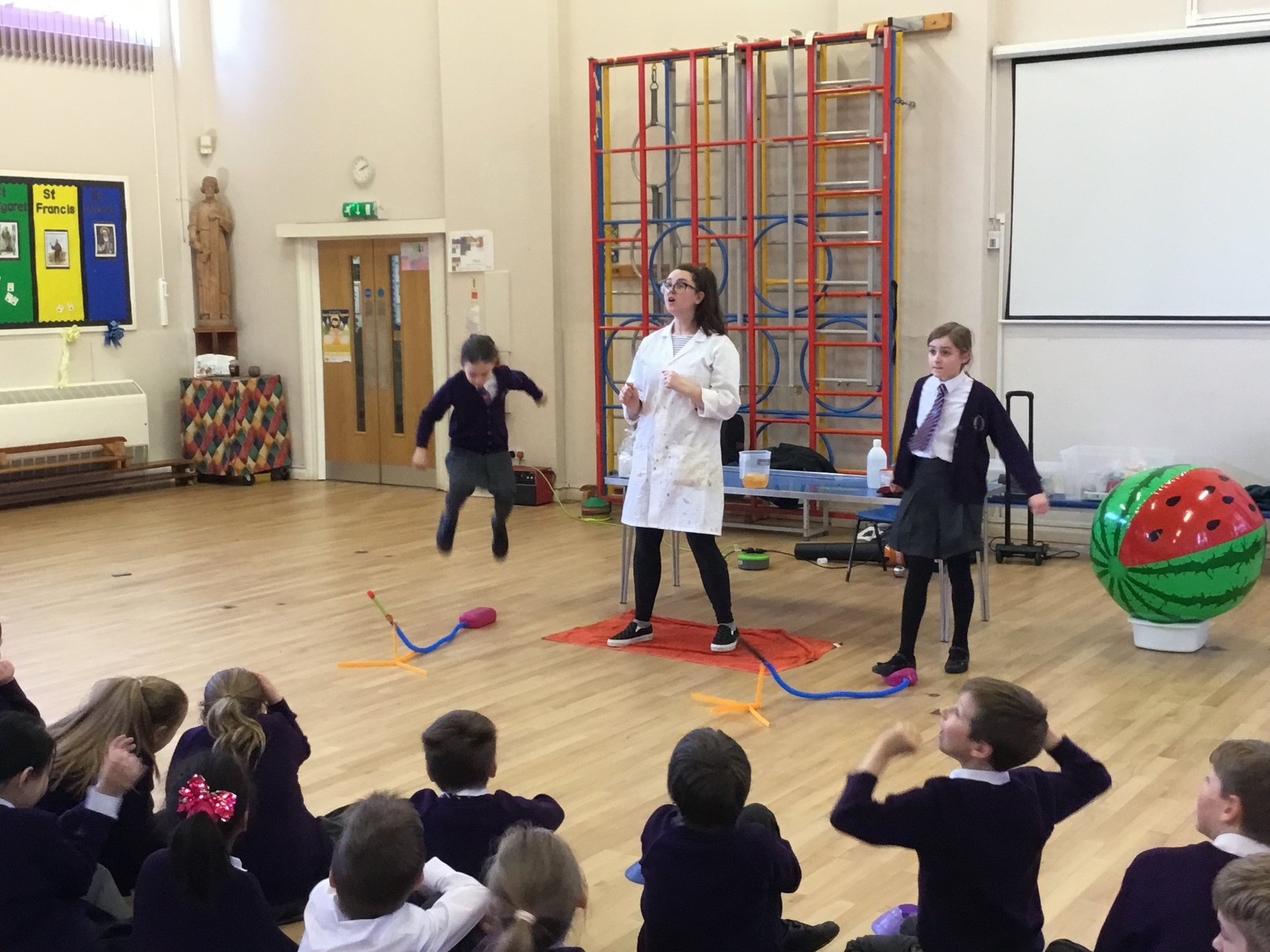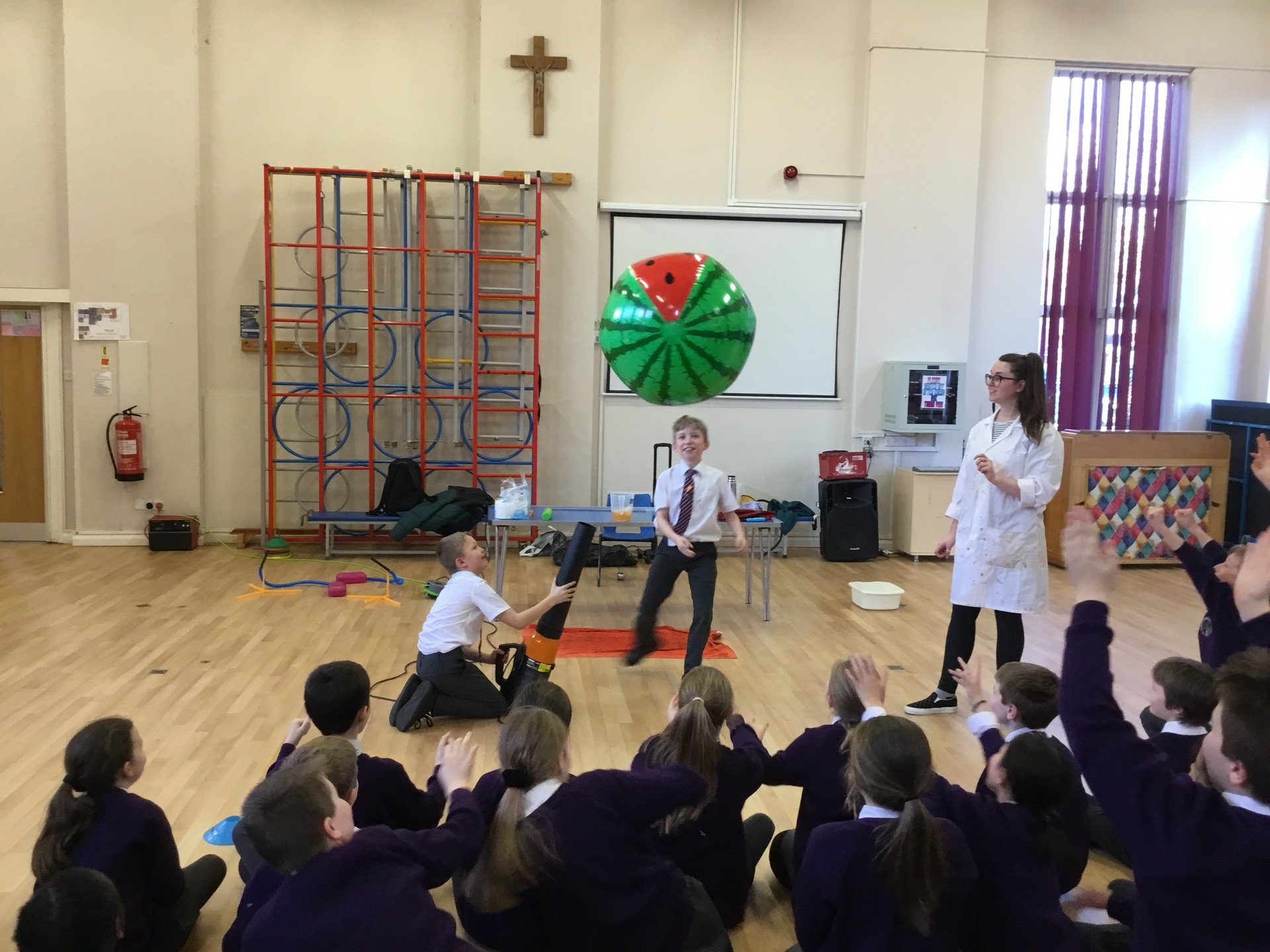 British Science Week - Activities in class
Reception have been learning about mini-beasts and as part of British Science Week have been on a mini-beast hunt and made their own slime!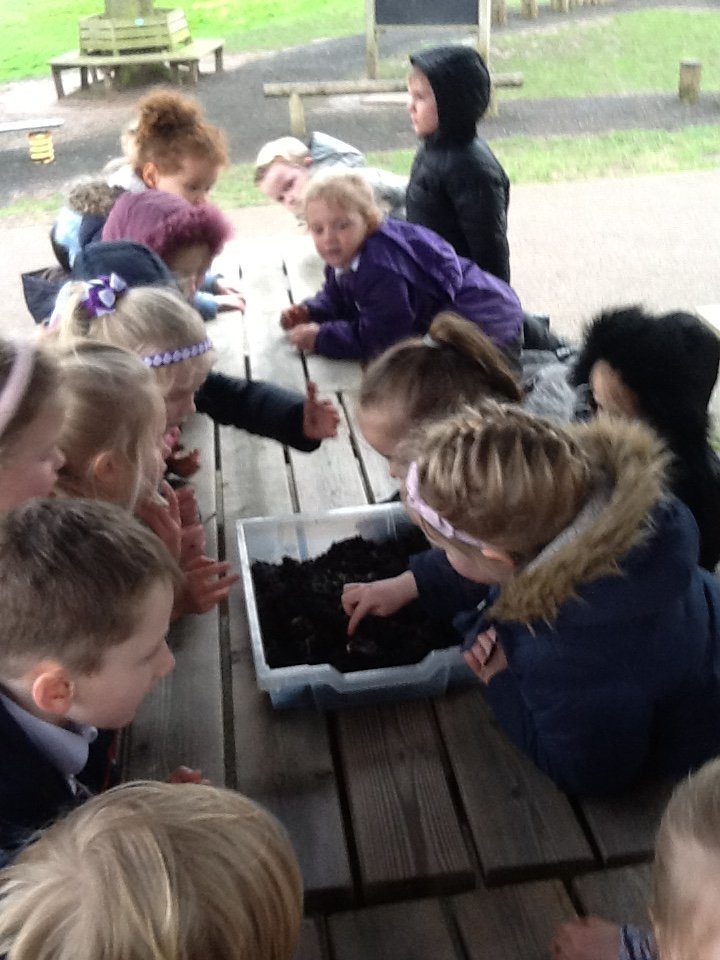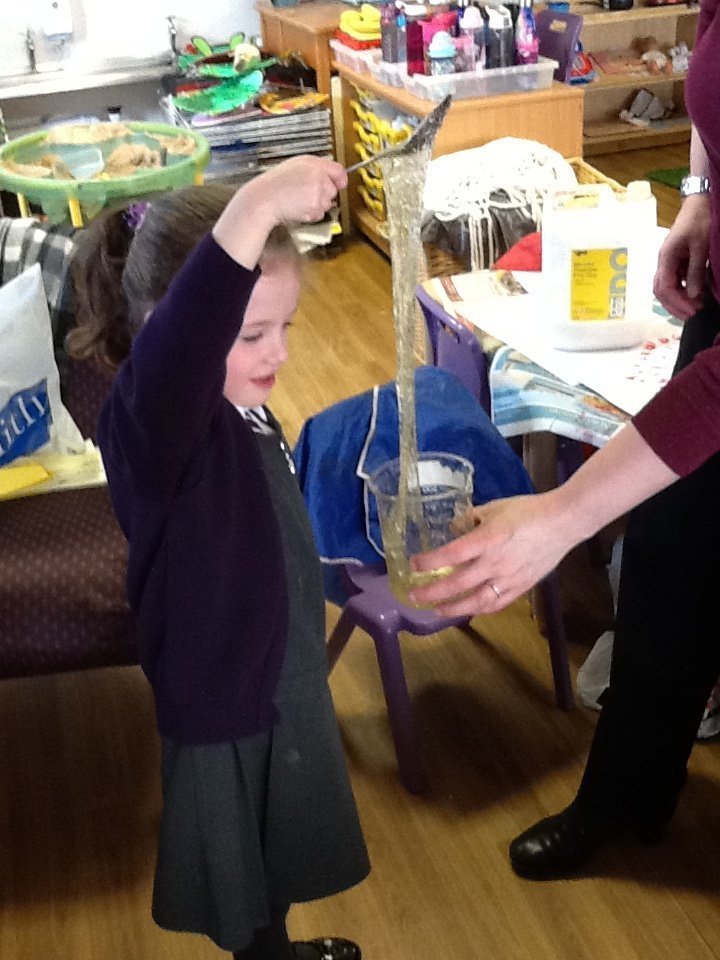 Y2 have been learning about germs and the importance of washing our hands.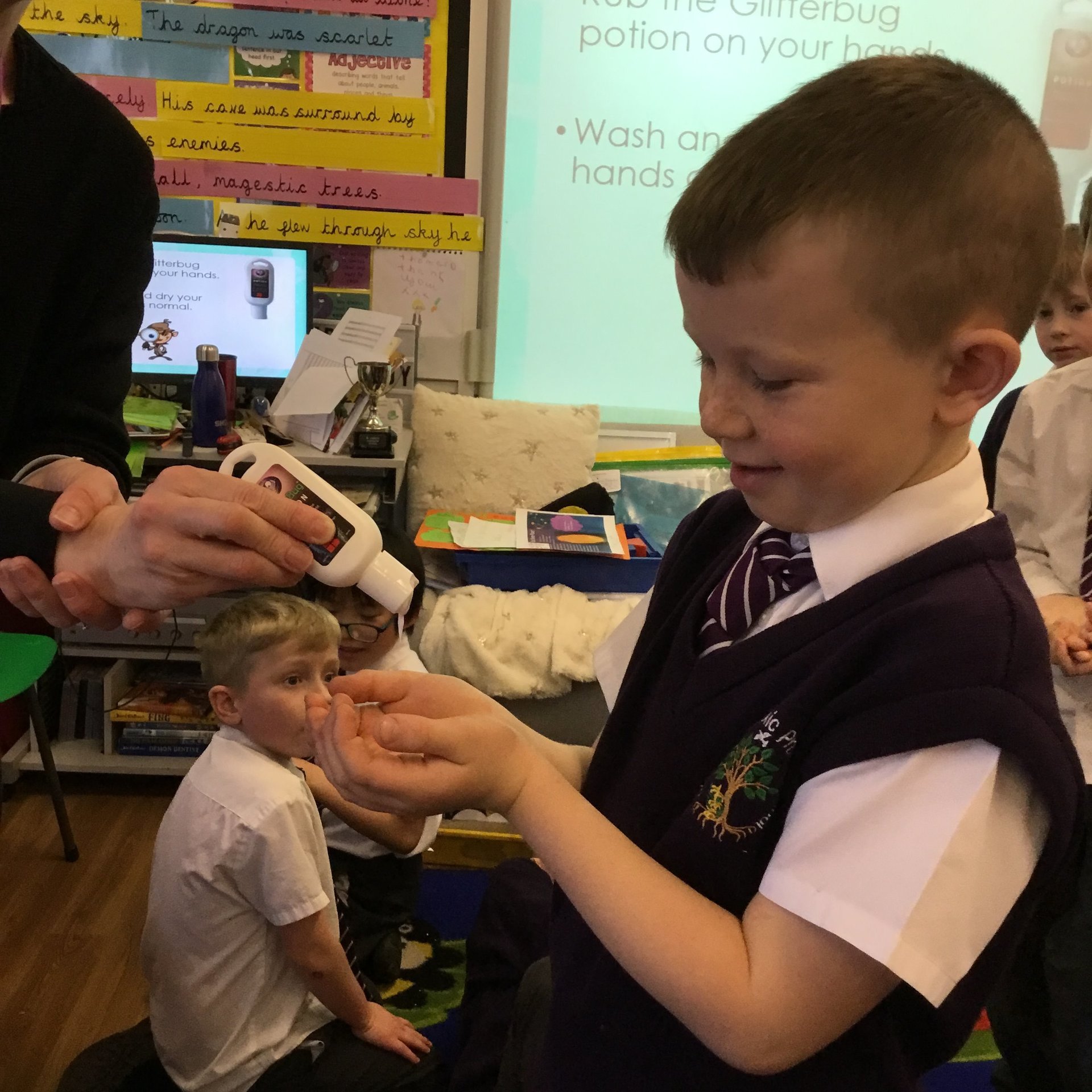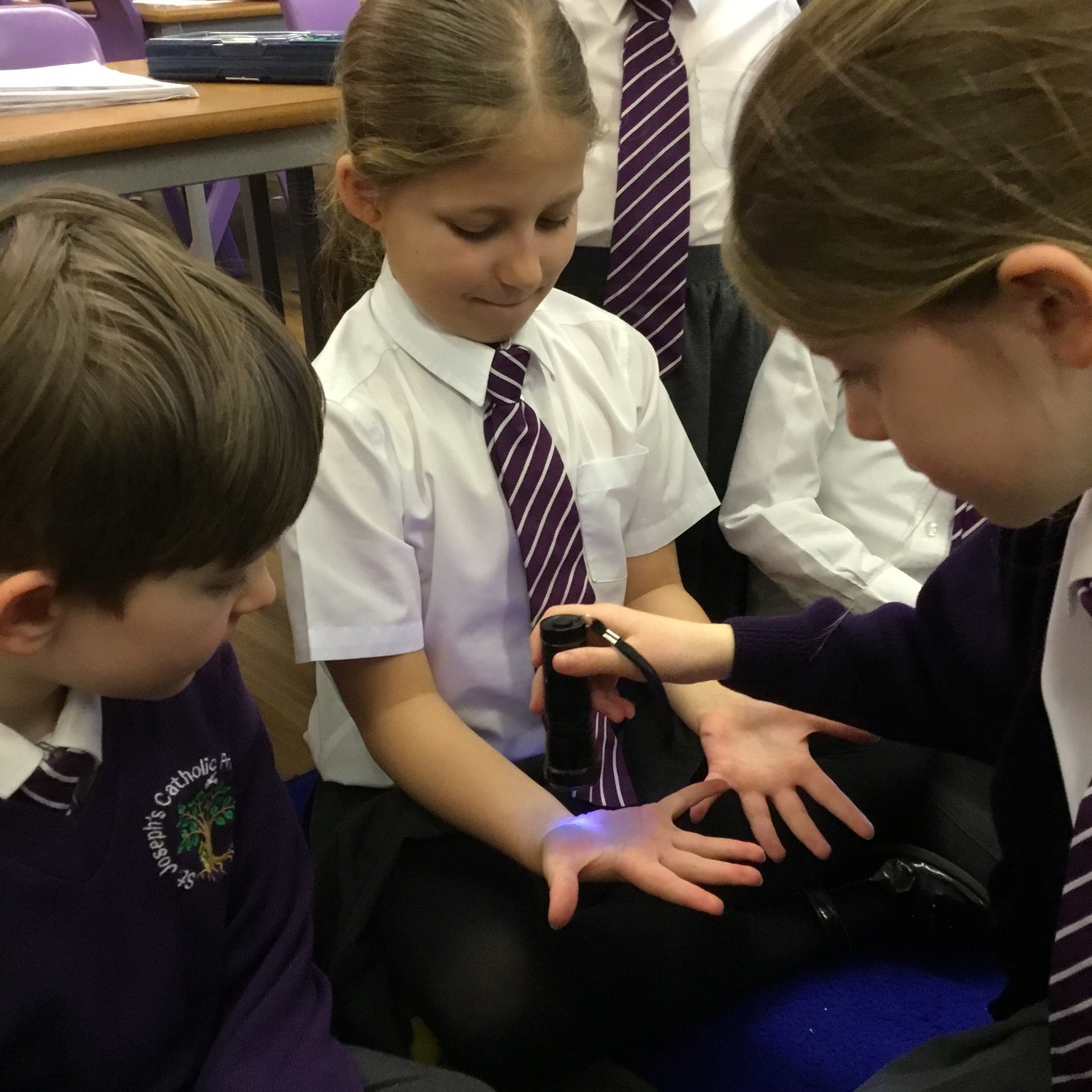 Y5 have been learning about 'Space' and created their own Solar System models.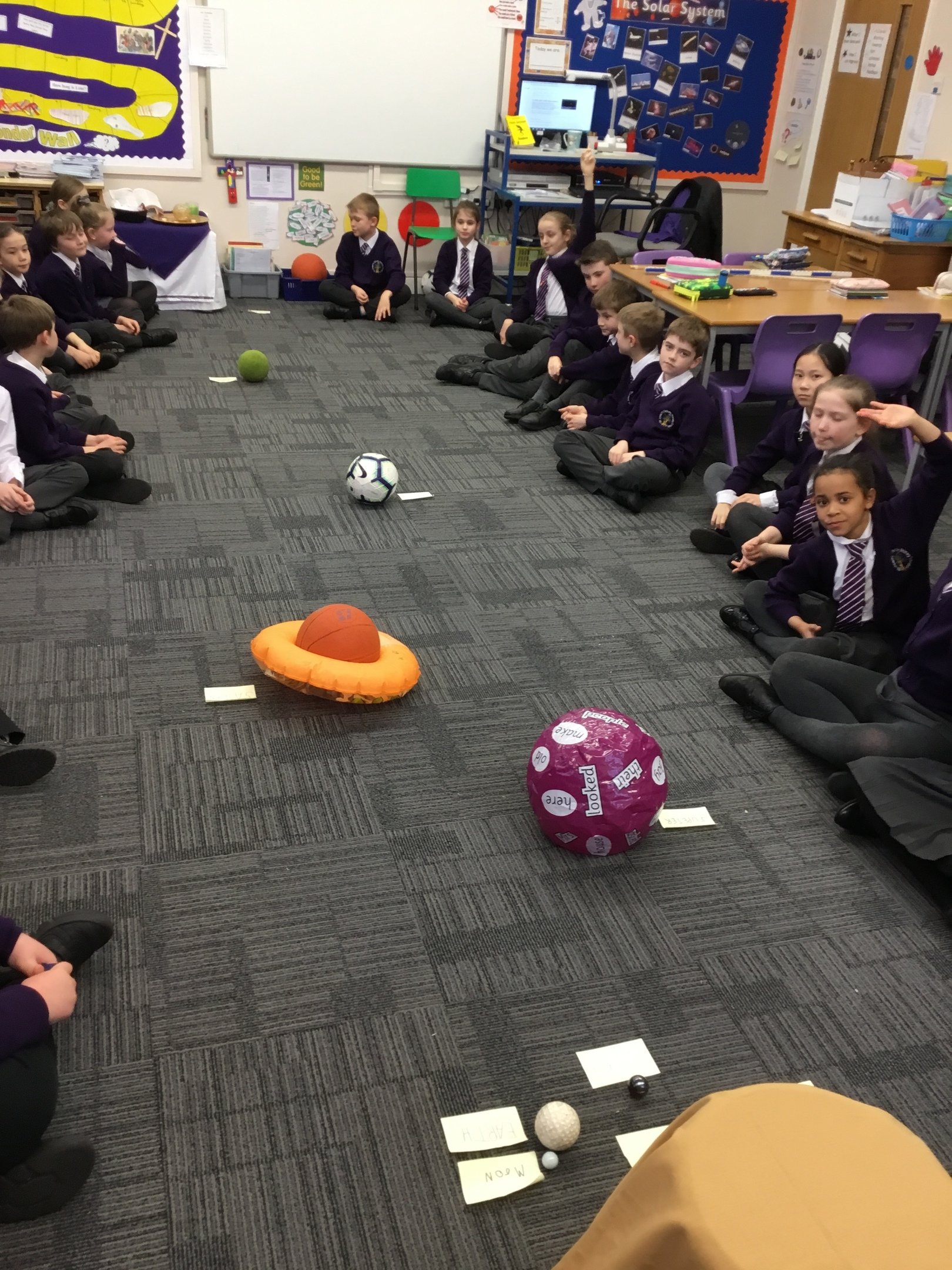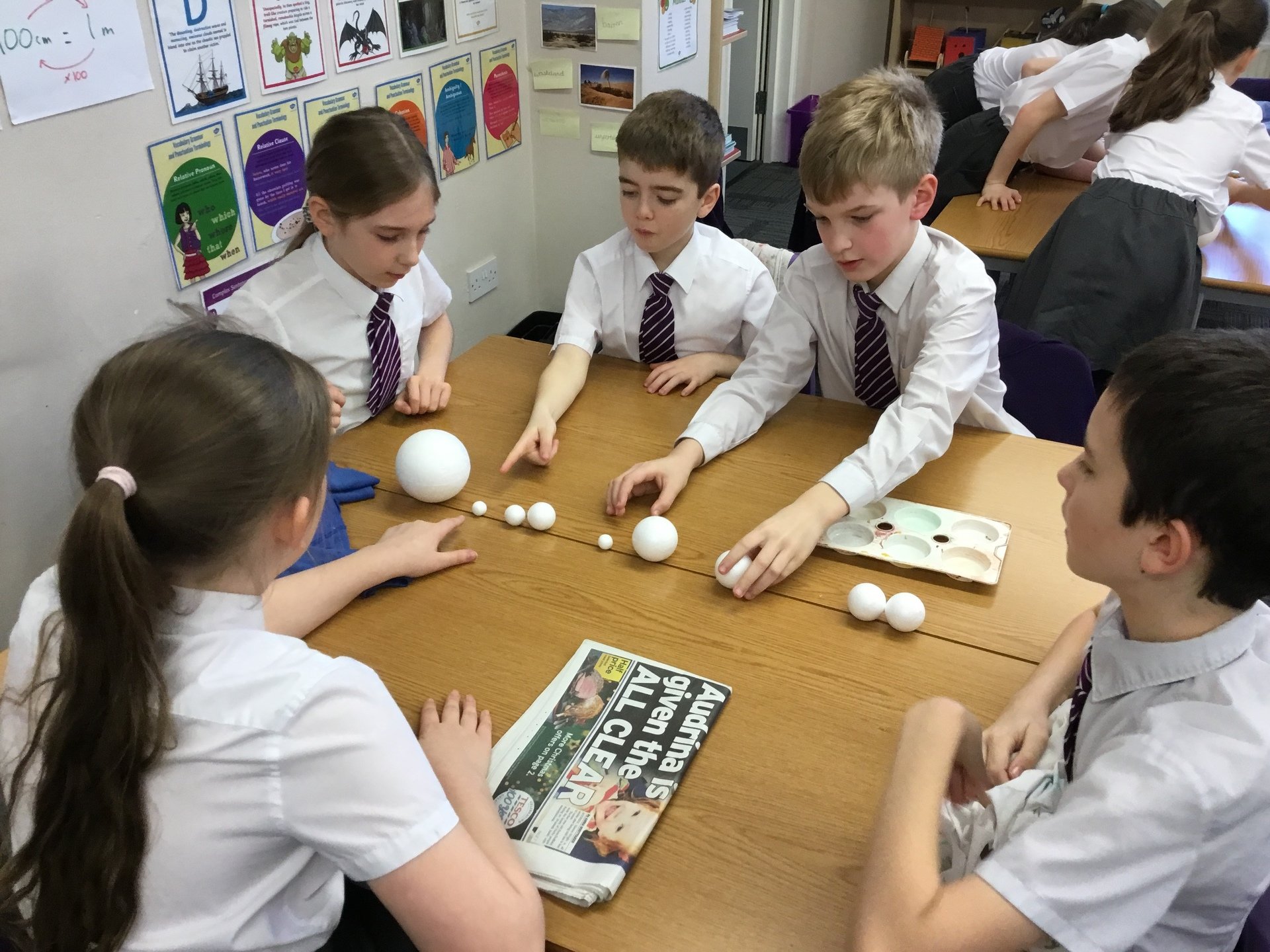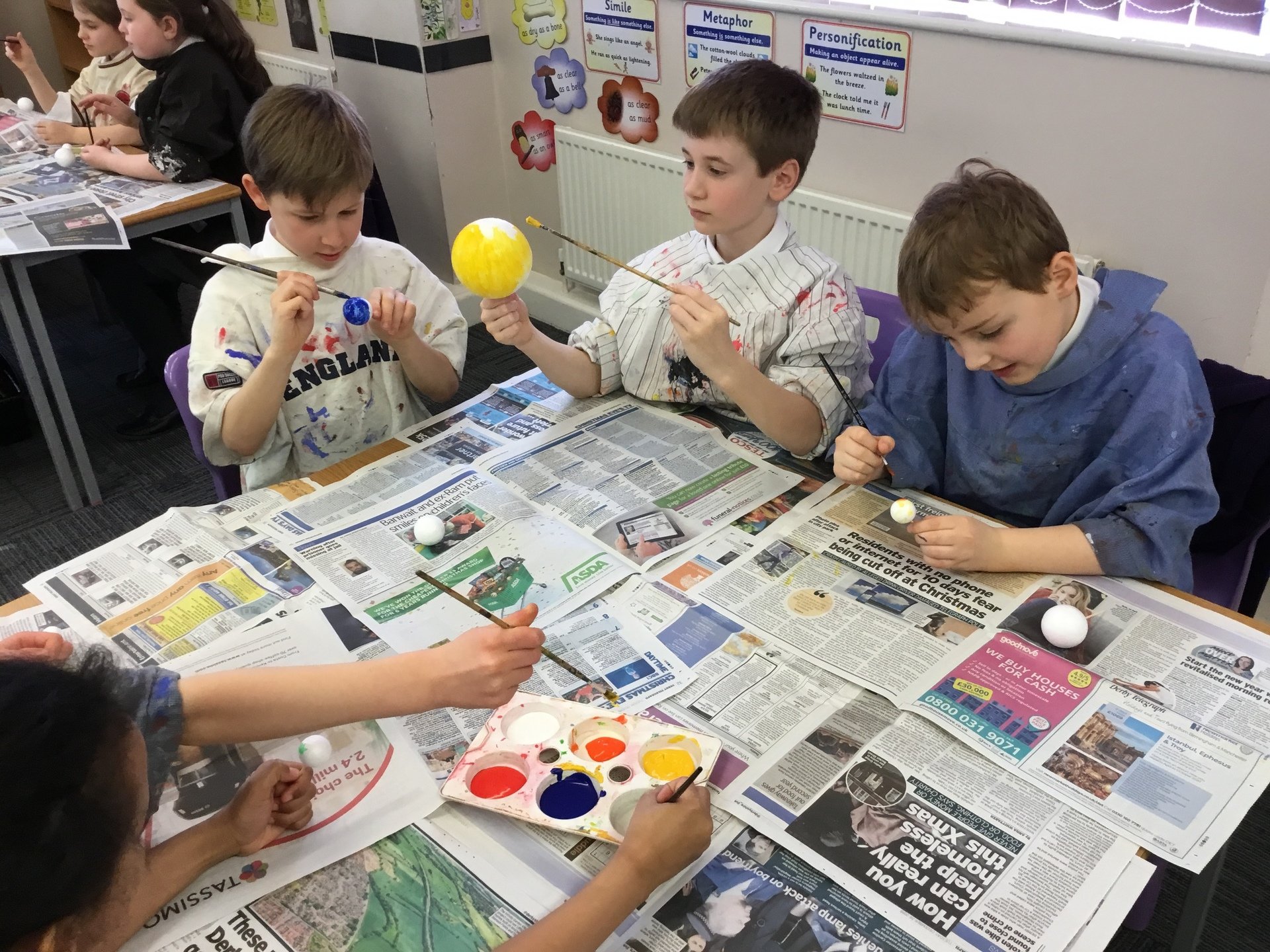 Y6 have been researching all about the wonderful scientist Carl Linnaeus linked to this year's British Science Week topic 'Our Diverse Planet'.. Y6 have have discovered that without this man's fantastic classification system we may not know all the animal names we do today!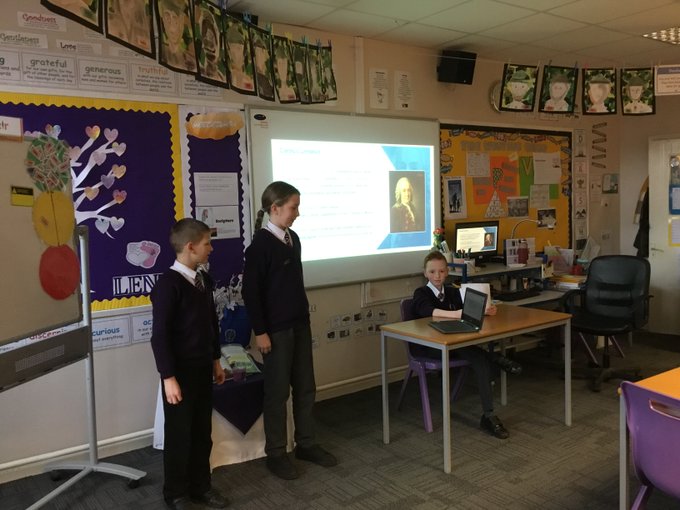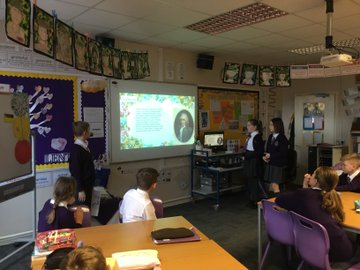 Physics Crystal Maze Challenge
A group of Y5 children had a great time competing in the 'Physics Crystal Maze Challenge.' They took part in a number of science investigations to work out the escape code. The children showed great teamwork and enthusiasm. They were very proud to be the first team to solve the problems and 'crack the code!'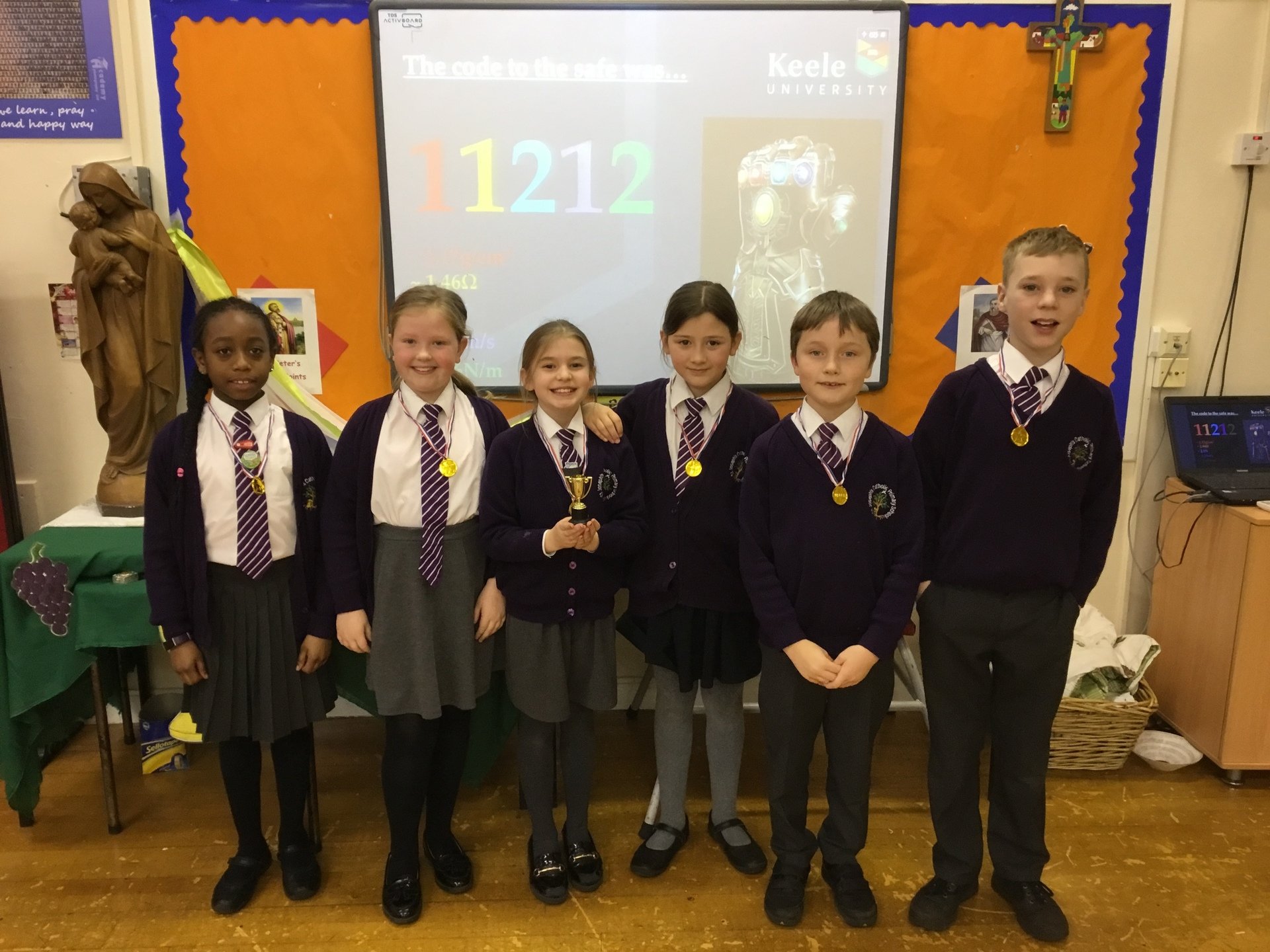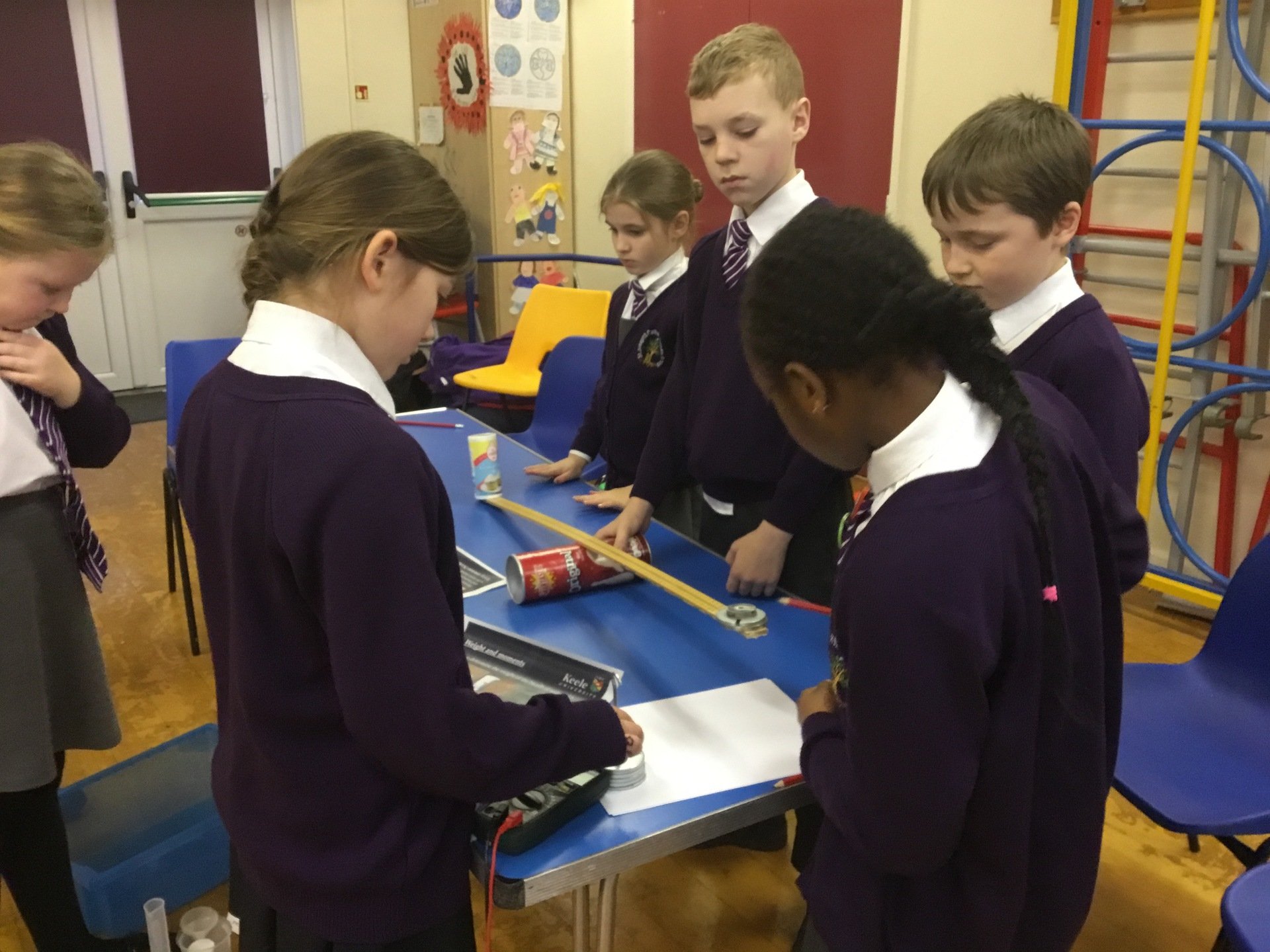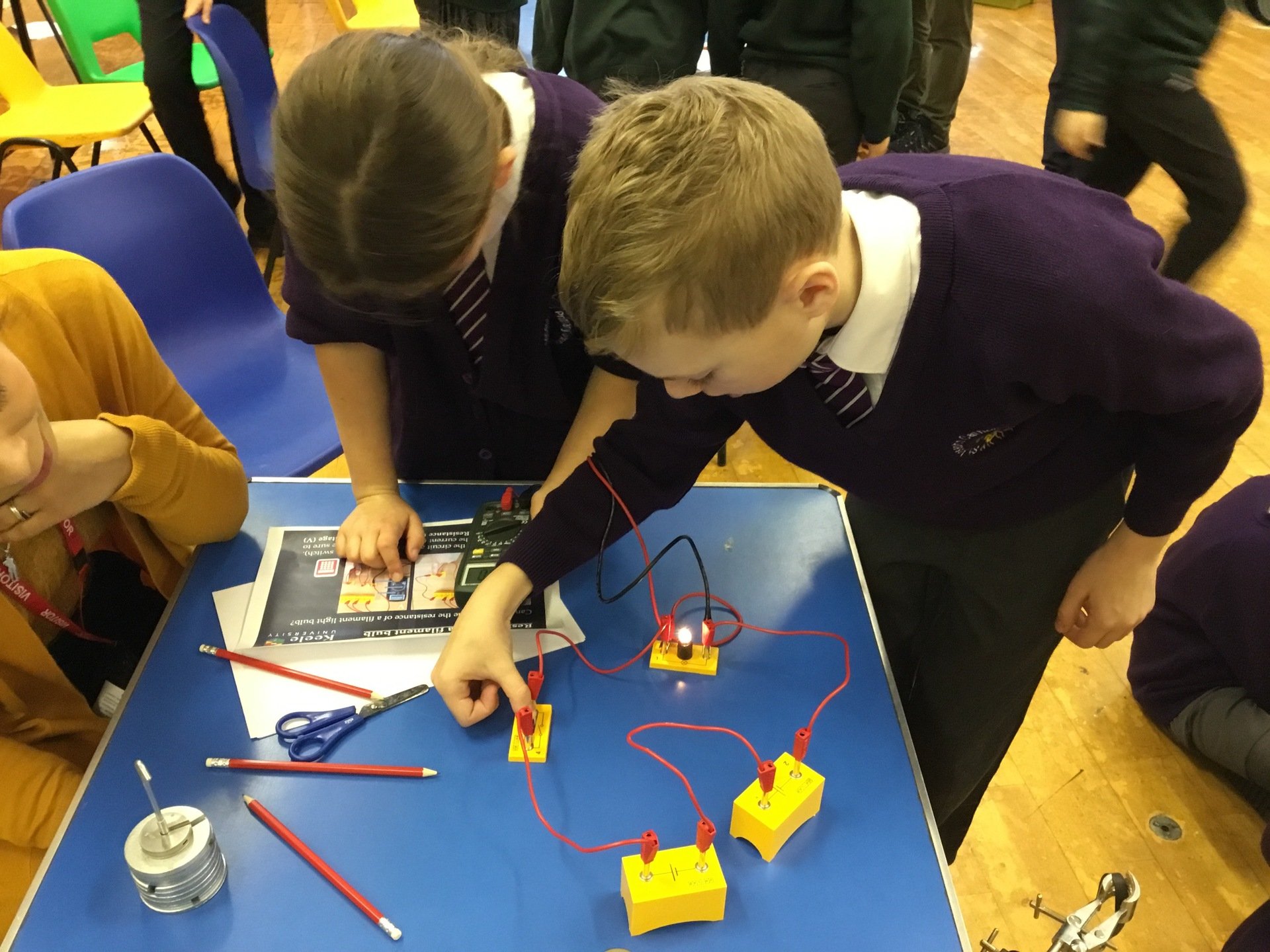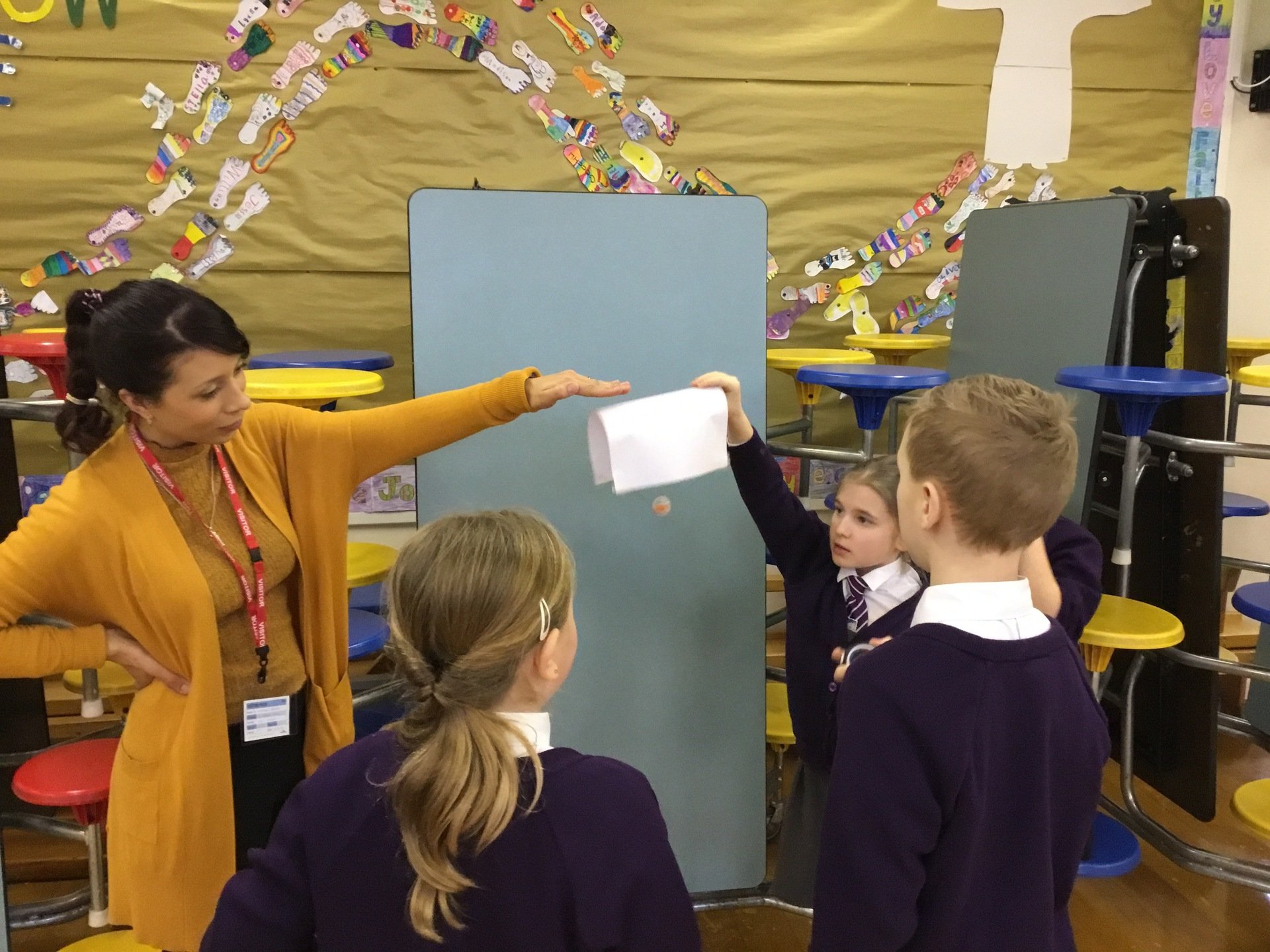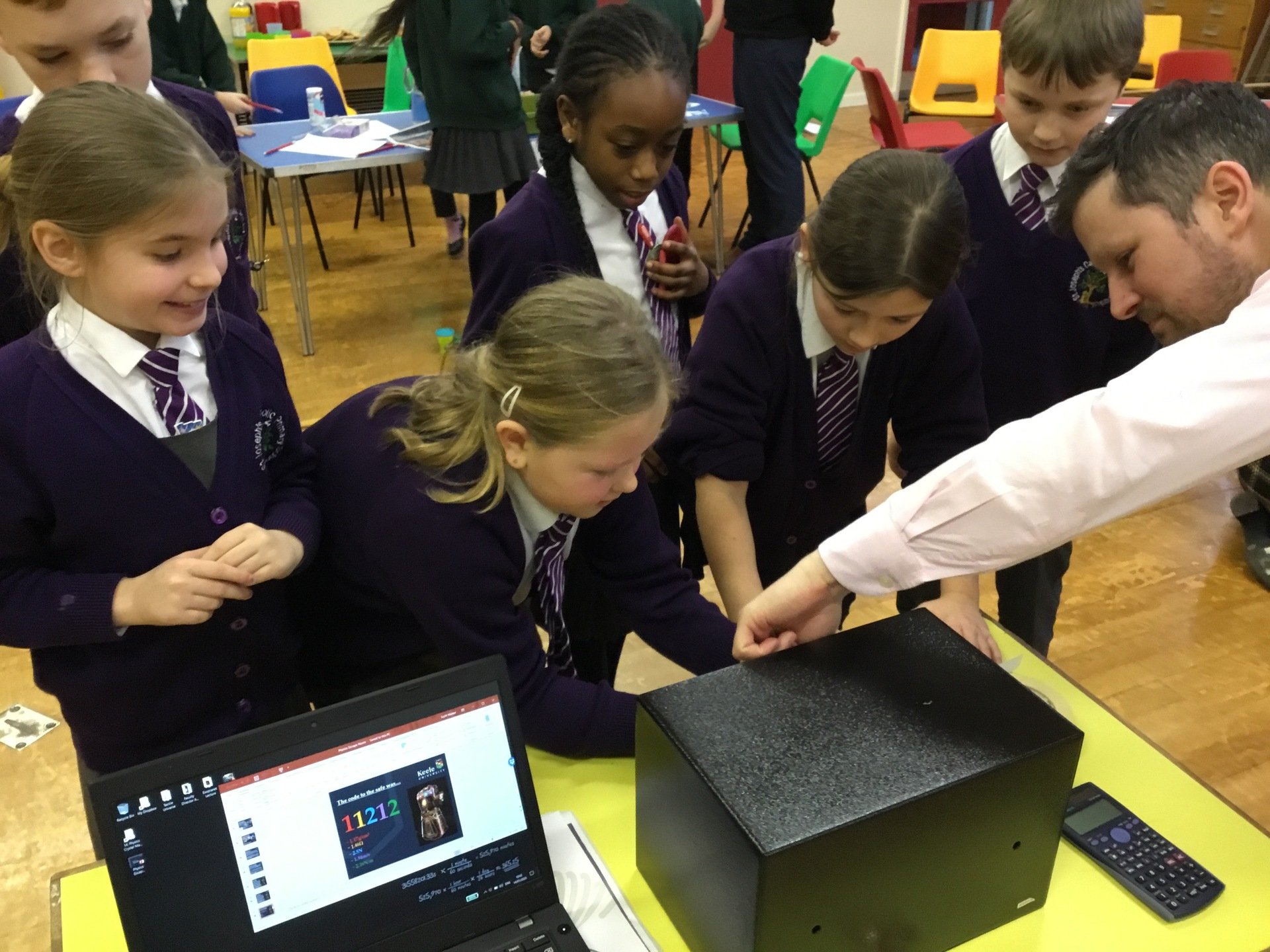 Science Trips at St Joseph's
Y4 have had a fabulous day out at Cadbury World learning all about the chocolate making process. Yum!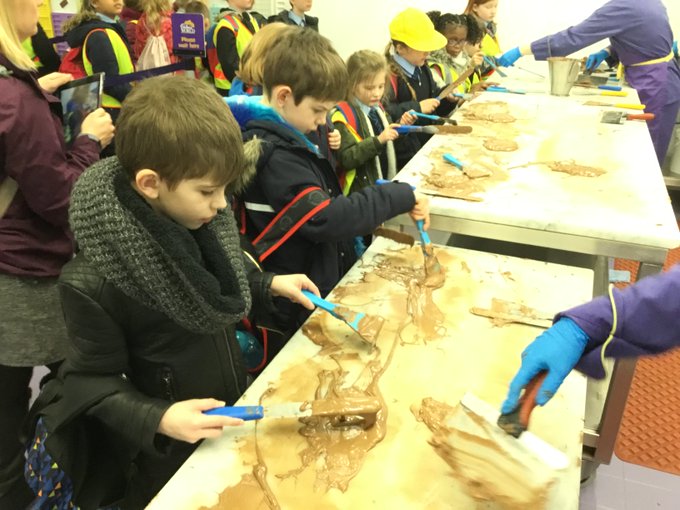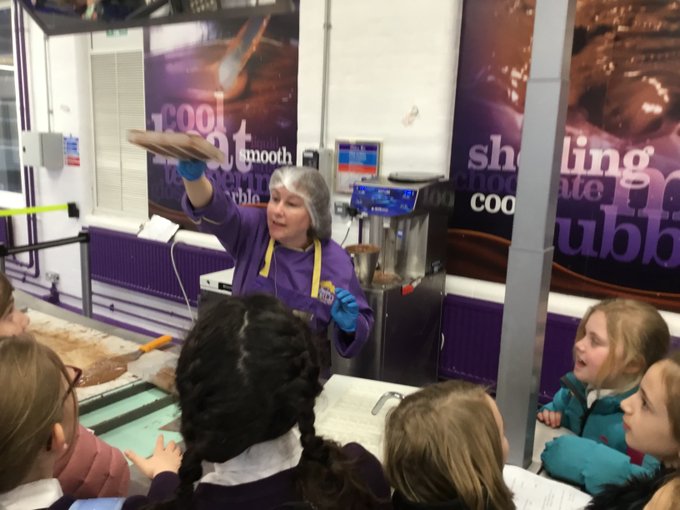 Y5 has a great time at the National Space Centre!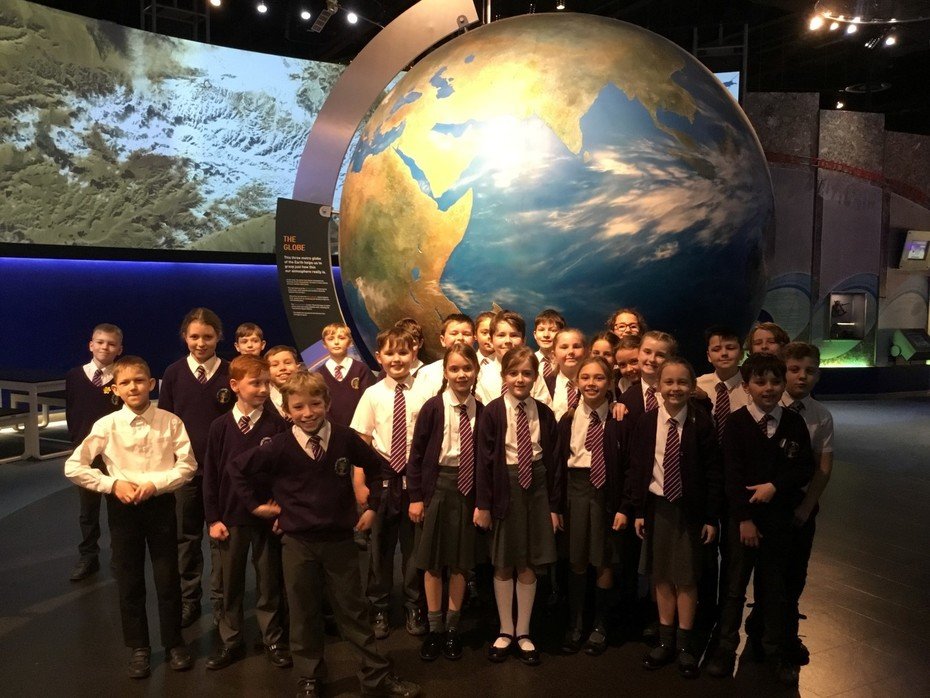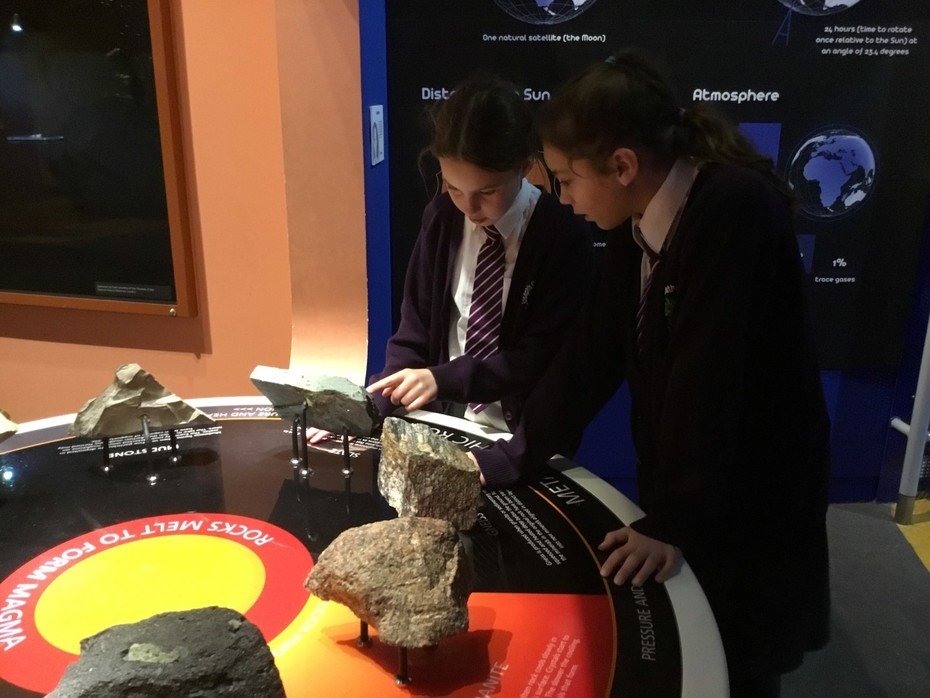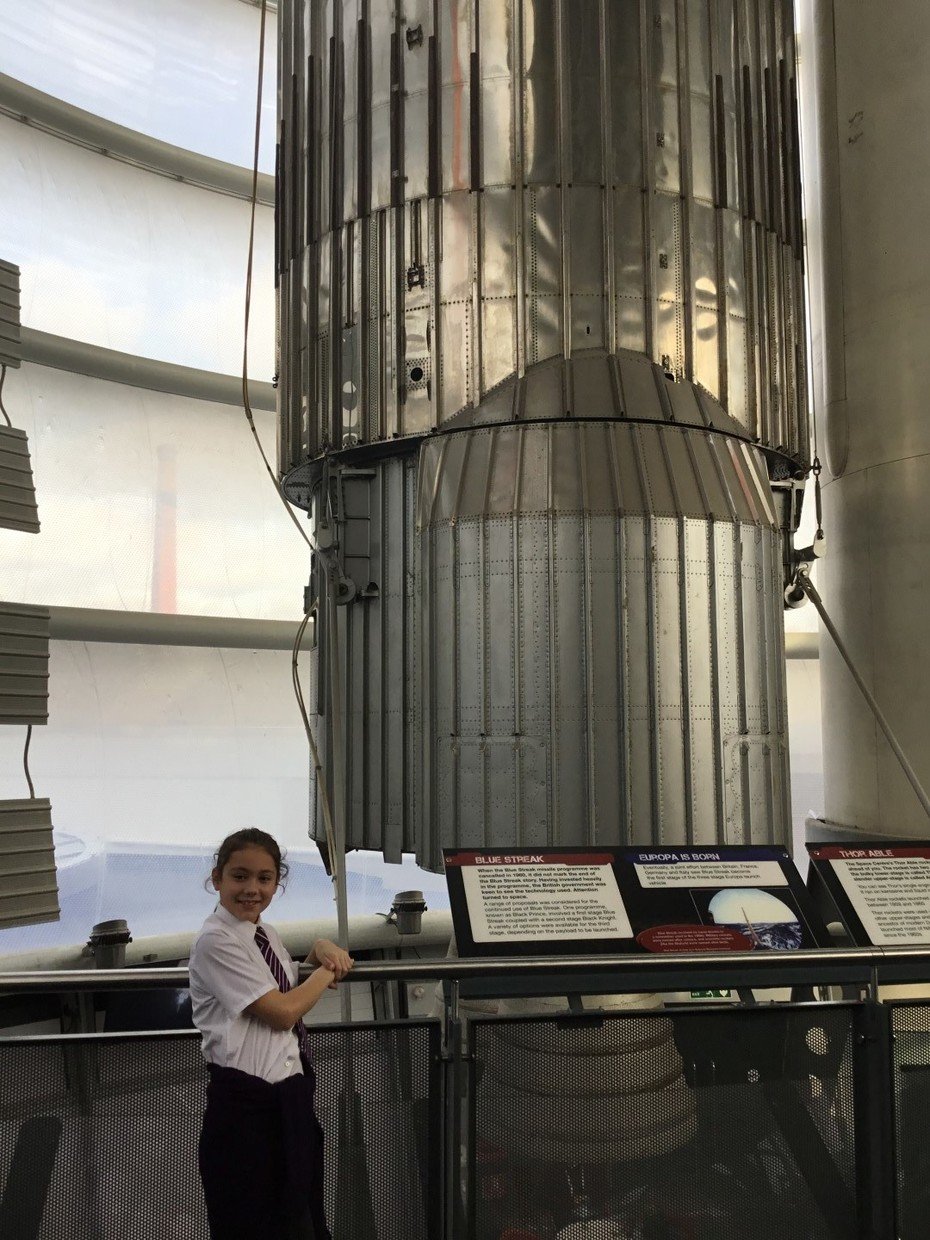 Reception at the Butterfly Farm in Stratford.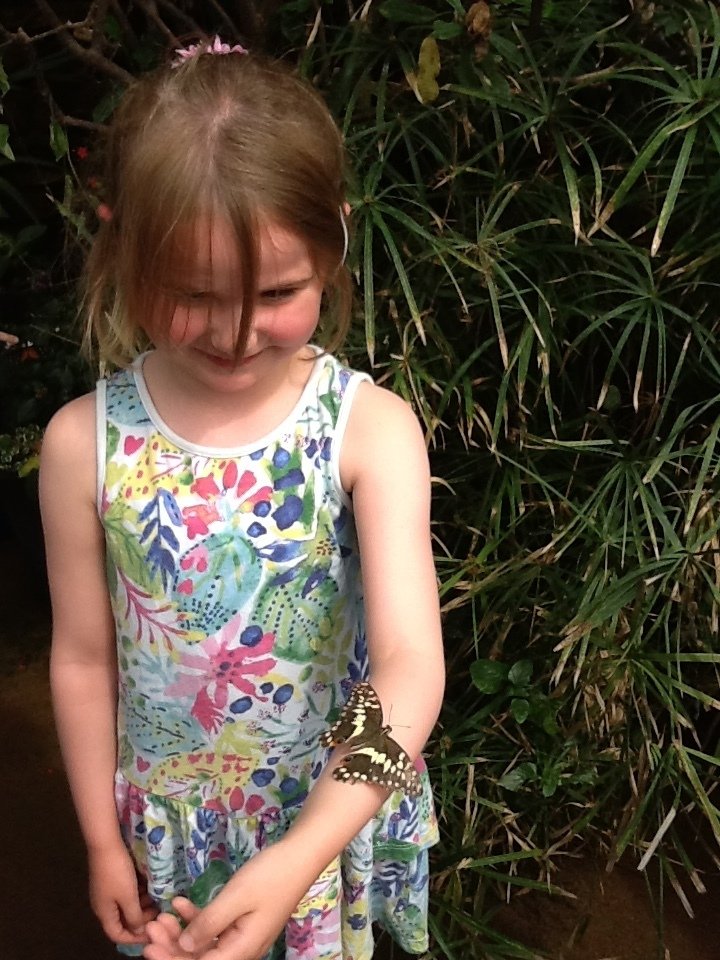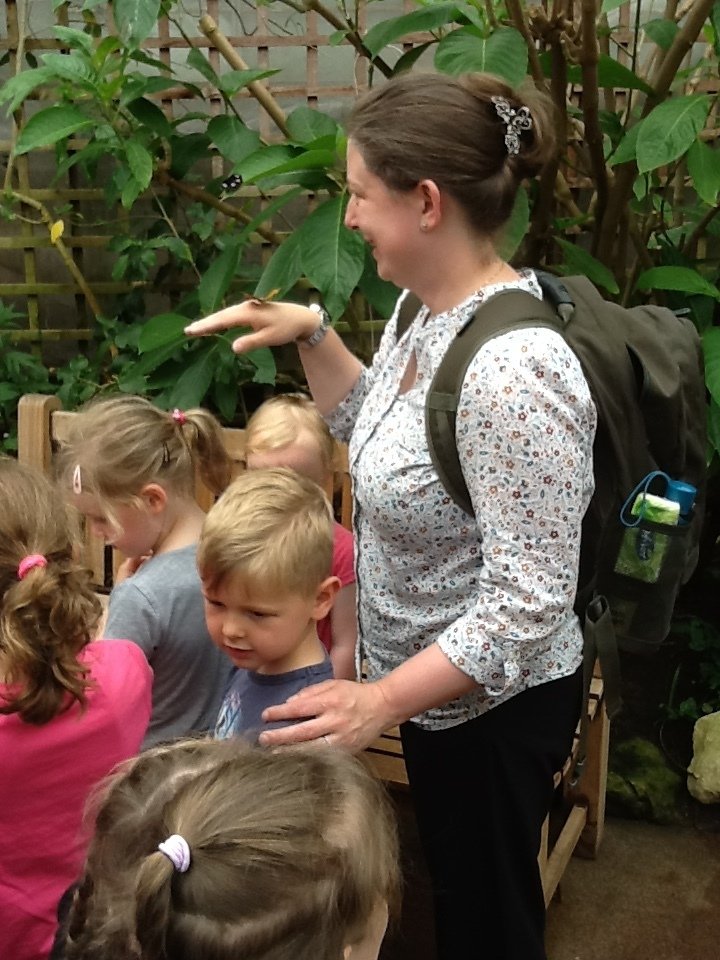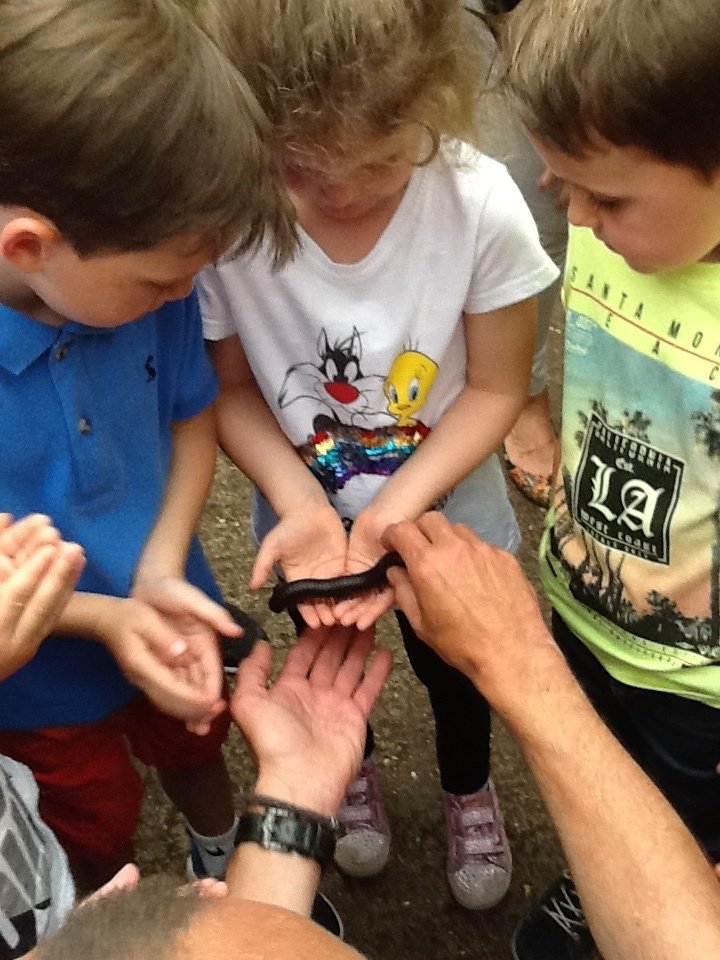 Science Fun
Year 1 had an Animal Workshop. We met Sunny the Meerkat, Smartie the Skunk and lots of other animals. We have found out lots of information about where these animals live and how they adapt to their climates.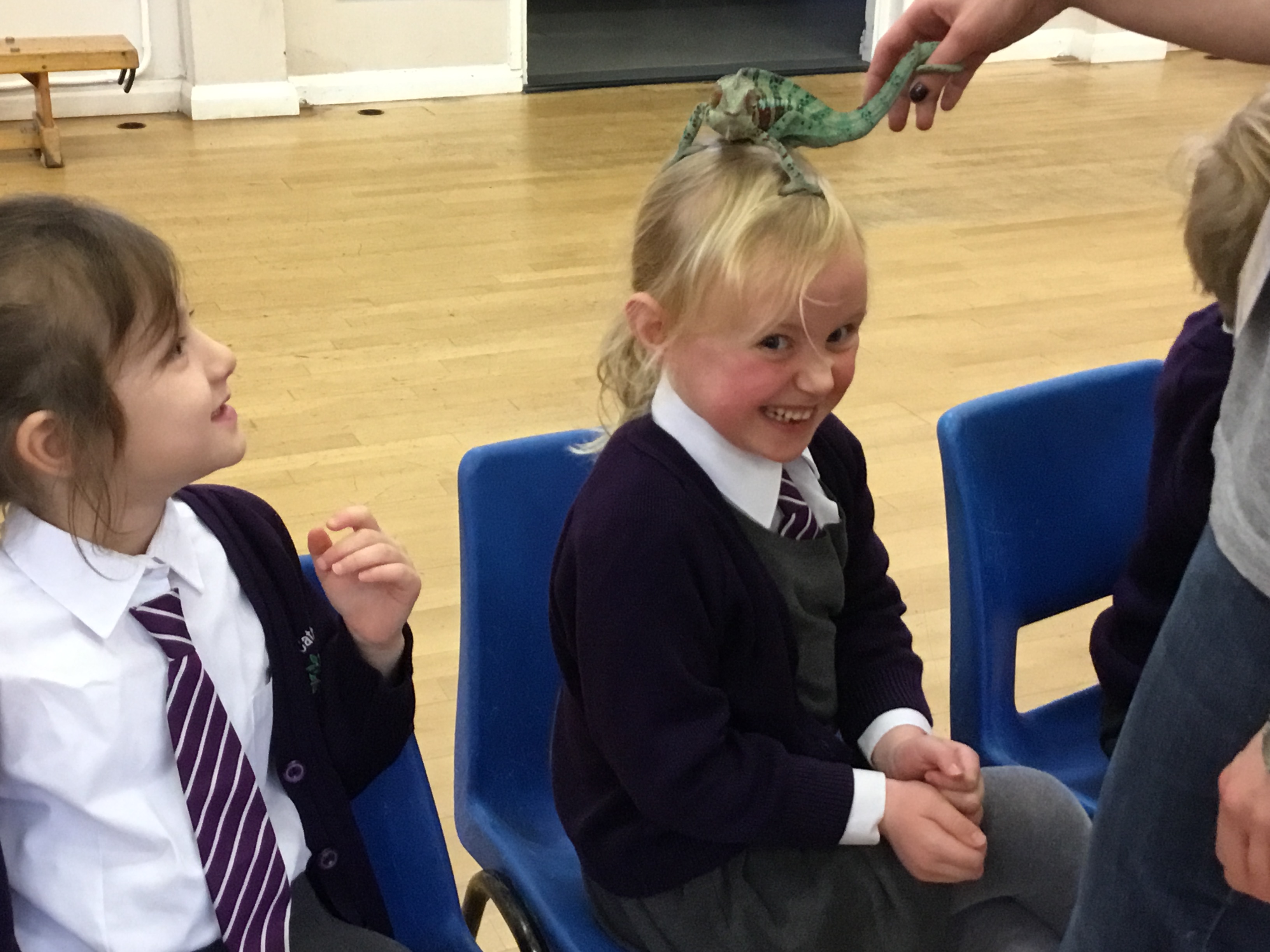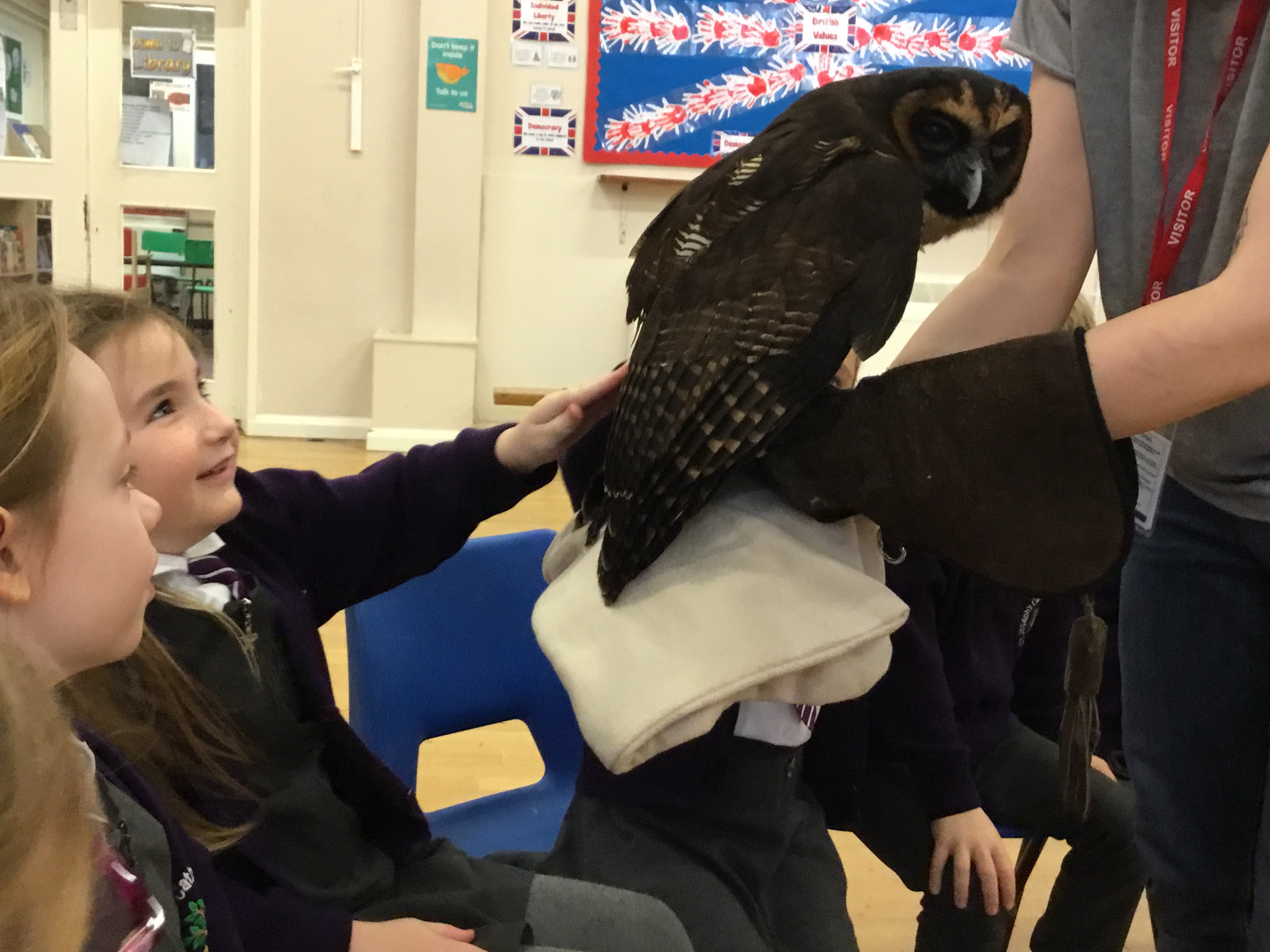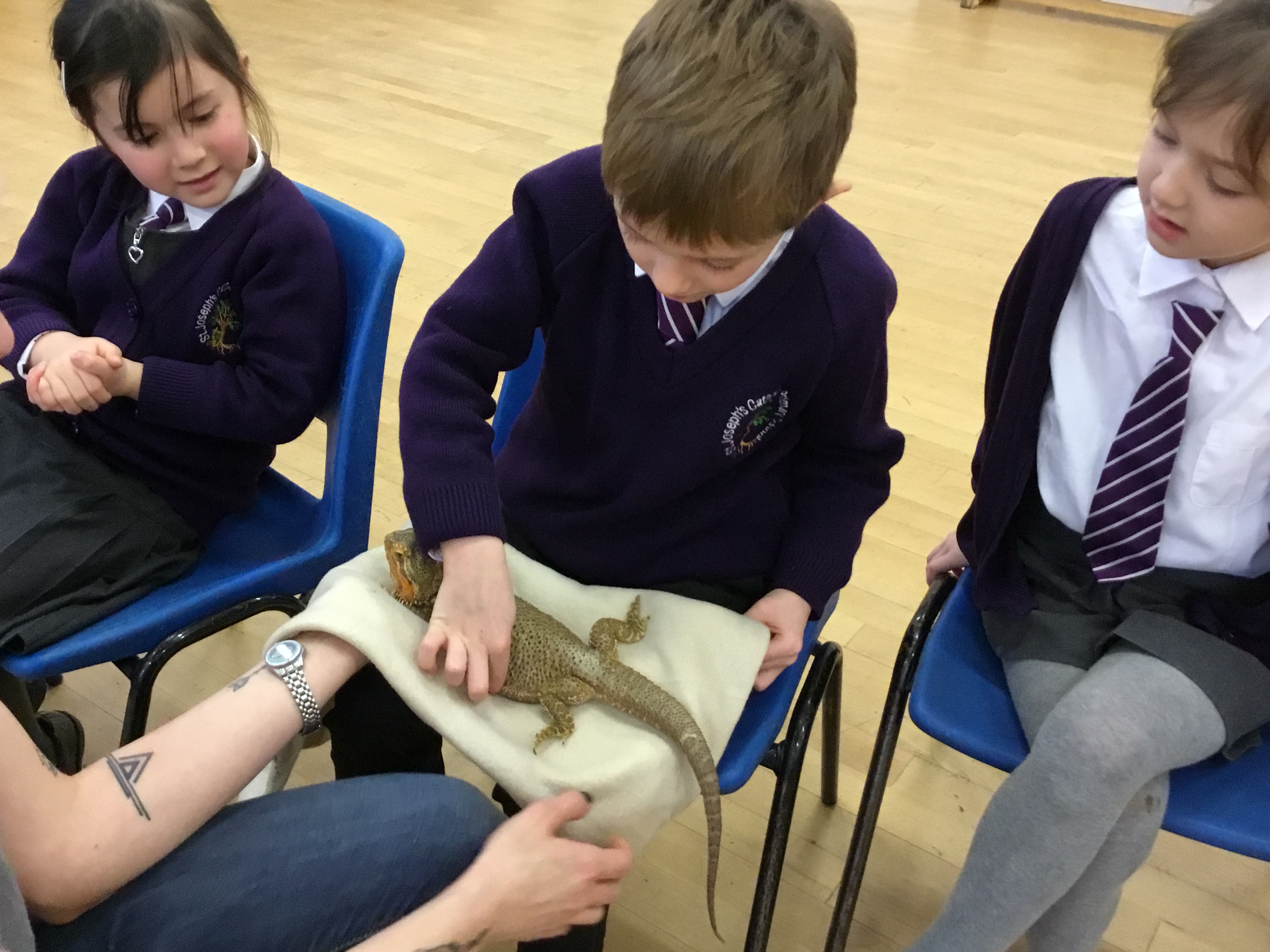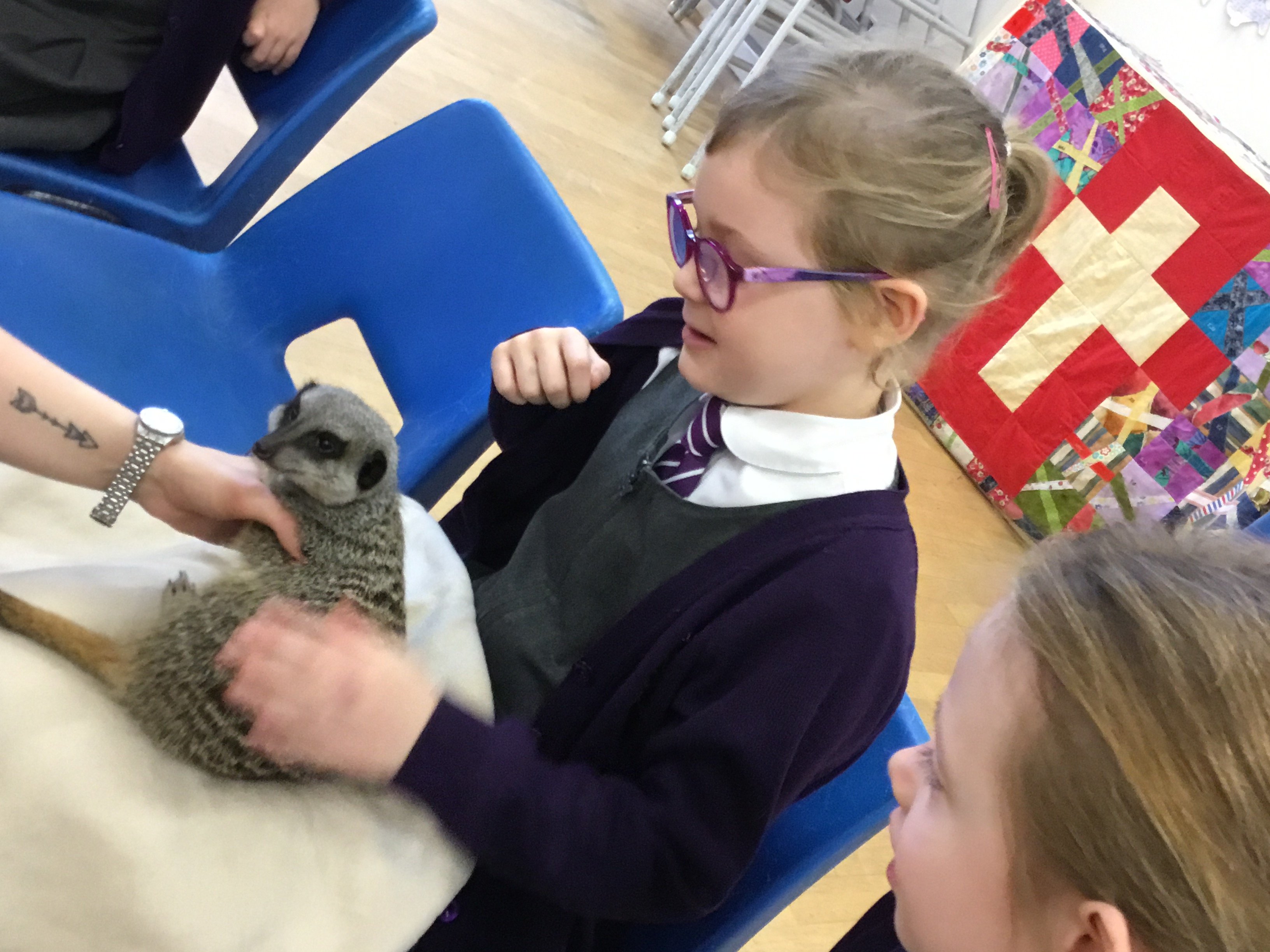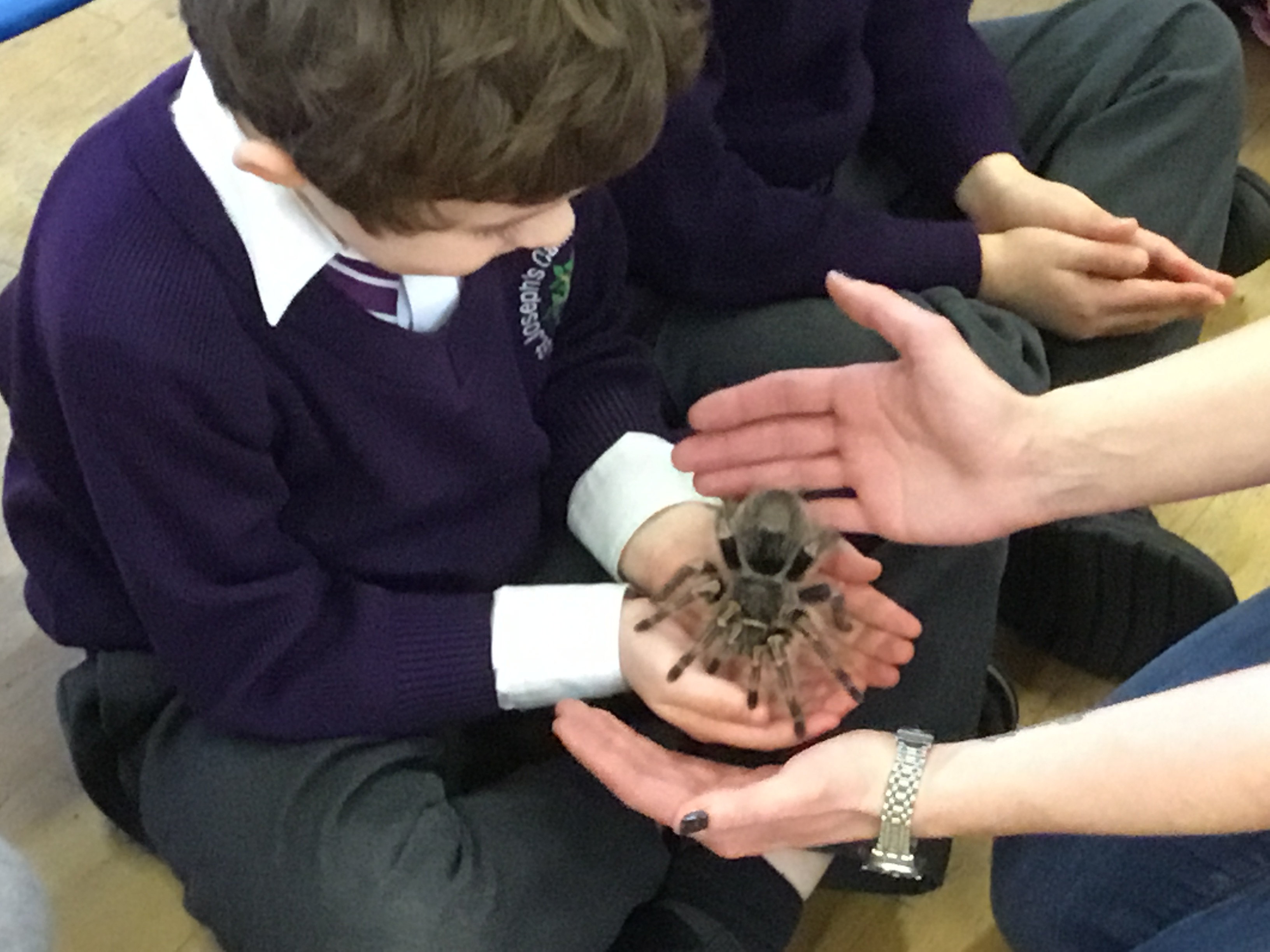 Science Competitions at St Joseph's
Moon Competition June 2019
Well done to the winners of the 'Journey to the Moon' competition. Both primary categories were won by children from St Joseph's. Congratulations Adin (KS2) and Rebekah (KS1).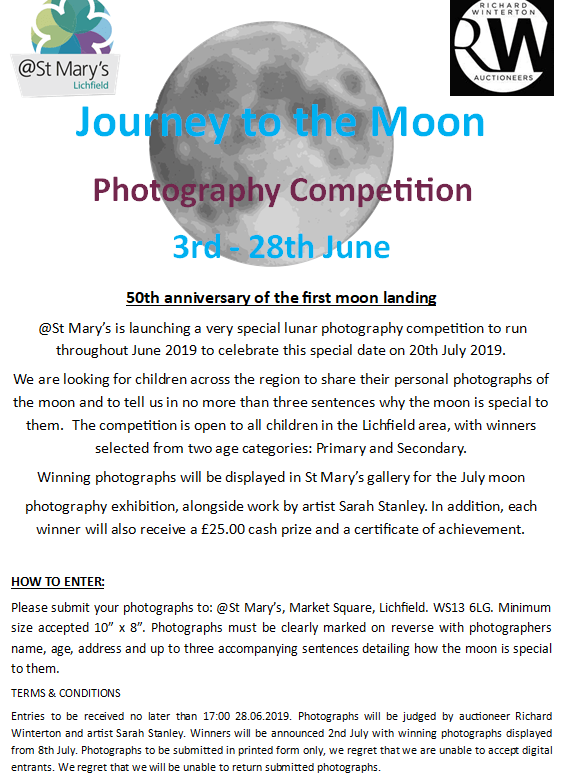 British Science Week Poster Competition 2018 & 2019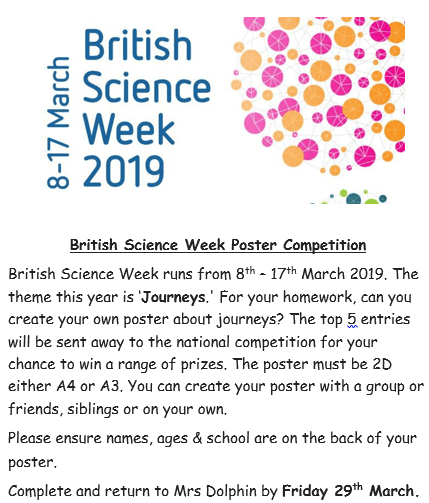 Well done to all the children who entered the Poster Competition! Here are our winners.