School Meals
At St. Joseph's, we believe that only the best is good enough!
Cook Judy and her team freshly prepare all our school meals on site, using locally sourced natural produce. By using our own butcher, fishmonger and greengrocer, we know exactly what our children are eating… and there is nothing better than a home cooked meal at lunchtime!!!
Our children love the friendly social atmosphere of eating and enjoying their food with their friends. Assisted by our wonderful lunchtime staff, the children are encouraged to try new foods. Check our Newsletters for when you can come and join your child on one of our Family Lunch days and see for yourself!
Should you have any questions about our school dinners please contact Mrs Derry (known as Cook Judy) who will be happy to assist.
Our delicious, nutritious school meals, comprising of a Main, Dessert and Drink can be purchased for an amazing £2.30!*
*KS1 children currently enjoy a Free School Dinner (snack at break-time is not included) as part of the Universal Infant Free School Meals program.
You will pre-order your child/rens meals in advance giving both you and your child the peace of mind knowing that they are receiving the a meal that is nutritious and that they will enjoy. Please see below for how to order.
All snack and dinner money is payable in advance via ParentPay, and we request that you check your child's account regularly to prevent any deficit or refusal.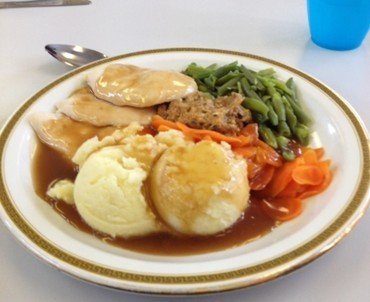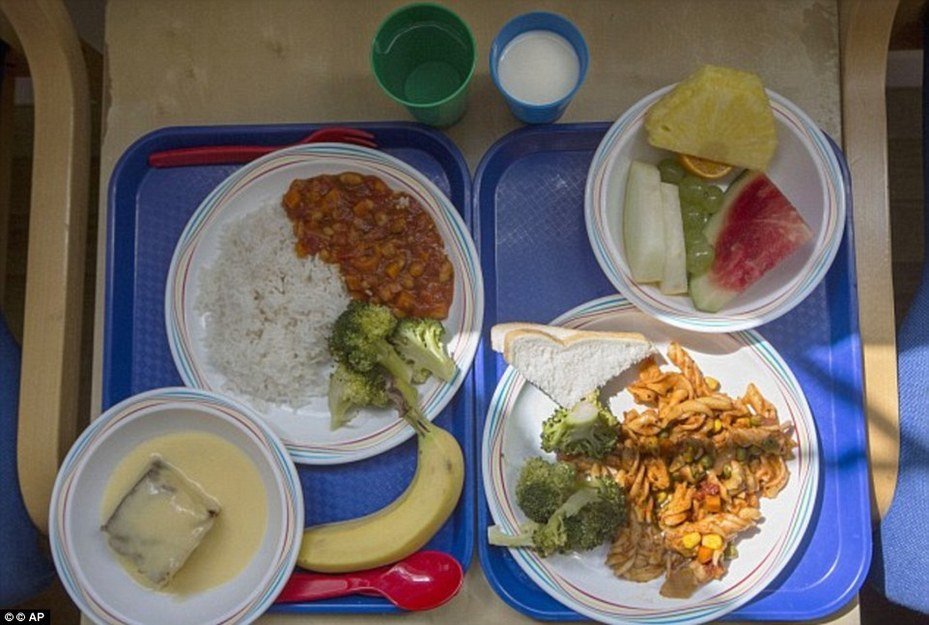 In addition to our weekly menu, Cook Judy also arranges to cook a special meal to celebrate each Year Groups topic subjects, check out the Notice Board by the school gate or the Newsletter for more information. These lunches are particularly popular with our children
Week 1 Menu (from 28th February 2022 onwards)
Week 2 Menu (from 28th February 2022 onwards)
Week 3 Menu (from 28th February 2022 onwards)
Allergens
Free School Meals
To try and help keep things a bit simpler; please note the key for explaining information below between provisions.

Free School Meals (FSM) – Parents must meet the criteria detailed below and complete a application form. If you are eligible to claim, we encourage you to do so as each valid claim attracts additional funding to the school
Universal Infant Free School Meals (UIFSM) – All children in Reception, Year 1 and Year 2 will be eligible for a school meal free of charge from September, no application and no additional funding to School.
Free School Meals (FSM) – parents complete a simple on line application form. For every pupil registered with the council as eligible under the entitlement criteria below, the school will receive additional funding in the school budget called Pupil Premium which is used to help raise achievement levels. This also includes enabling access to facilities, clubs, and subsidising trips and residential. If you do not claim for Free School Meals, then the Pupil Premium funding will not be available for your child (e.g. subsidising the above).
Families who may be eligible for FSM include those on;
Income Support
income-based Jobseeker's Allowance
income-related Employment and Support Allowance
support under Part VI of the Immigration and Asylum Act 1999
the guaranteed element of Pension Credit
Child Tax Credit (provided you're not also entitled to Working Tax Credit and have an annual gross income of no more than £16,190)
Working Tax Credit run-on - paid for 4 weeks after you stop qualifying for Working Tax Credit
Universal Credit - if you apply on or after 1 April 2018 your household income must be less than £7,400 a year (after tax and not including any benefits you get)
Children who get paid these benefits directly, instead of through a parent or guardian, can also get free school meals.
Your child may also get free school meals if you get any of these benefits and your child is both:

If your child is eligible for free school meals, they'll remain eligible until they finish the phase of schooling (primary or secondary) they're in on 31 March 2022.
This is the quickest way of applying for free school meals is to Apply Online
You will still need to book your child's meal on ParentPay.
Universal Infant Free School Meals (UIFSM) – From September 2014, all children in Reception, Year 1 or Year 2 will be eligible for a Universal Free School Meal. No application is needed but no additional funding to your child's school is received , as per the Pupil Premium. UIFSM will not provide break-snack (available for Y1-Y6) this remains payable via Parentpay.
The provision of Universal Free School Meals aims to play a key role in promoting and supporting healthy eating and lifestyles. It will enable children to try a wider range of foods, as well as give them the fuel they need for an afternoon of focused and high quality learning.
You do not need to apply for UIFSM your child will automatically receive it when they are at school, saving you time and expense. However, if your child does not regularly partake of a school meal we will lose the funding therefore we strongly recommend that you encourage your child to have a school meal each day, even if they only have part of the meal (eg drink, salad or pudding).
In summary:
If you meet the suggested criteria for FSM, please submit a claim and this will maintain the level of funding to school.

A blanket entitlement to UIFSM will be provided to all in Reception Class, or Year 1 or Year 2 class.
We would encourage all parents to apply and check eligibility especially if your circumstances change.
If you need any further assistance please contact Mrs Russon in the school office
School Meal Selection on Parentpay - YR to Y6

In order for your child/ren to receive a school meal you will need to have booked it in advance on ParentPay by 8 am on the day the meal is required, if no meal is booked it will be expected that your child/ren will be sent with a packed lunch from home. You will not be able to make any changes to this booking after 8 am on the day of the booking.
You will select from the options available. You will be able to see the latest menus on both ParentPay and below to help make your choices. Please see the link below for a "how to" guide.
Once selected (you will be able to pre-book for a number of days/weeks in advance) you will then be required to add funds (not required for UIFSM or FSM) and confirm before your booking is complete, once completed this information will be sent to the Kitchen.
Should your child no longer require a school lunch you will need to cancel the booking on ParentPay (this can only be done before 8 am on the day of booking - unfortunately, non cancellations will be chargeable)
Should you need access to a computer to place your child/ren order please speak to the office staff and they will arrange for you to use a computer in school.

How to order your child/ren school meals (YR to Y6 ONLY)
NB: if you are experiencing issues when trying to access ParentPay, we have been given the following advice:
As long as the device has the latest browser the site should have full functionality on any device, information regarding unpdating your browers can be found here:

https://www.parentpay.com/you-need-to-update-your-browser/

You may also want to try turning the screen horizontal to see if that makes a difference, if you continue to struggle you can contact the Parent Team for further assistance via a support request via the website www.parentpay.com
Pre-School Meal Ordering
If you would like to purchase a school meal for your child in Pre-School, you will need to credit your child's SCHOOL DINNERS ONLY payment item on ParentPay. Once the account is in credit you will just advise the Pre-School staff of the meal choice for your child. Payment will be debited from your SCHOOL DINNER ONLY item.
Please ensure you check your account regularly and keep the account in credit, as unfortunately we will not be able to provide a meal if the account is in deficit.
Family Lunches and special events
We also host regular Family Lunches, providing an opportunity to come and enjoy a school meal with children. We also have various themed lunches throughout the school year. Keep an eye on the Newsletter for dates and how to book a place!
Feedback from Parents on our School Meals
"thank you, so much for the opportunity to come and enjoy a family lunch!"
"it's delicious! and hot! and such good quality"
"best jacket potato!"
Break Time Snacks
Cook Judy also provides Break-time Snack items to help rumbly tums get through until lunch!
You will need to book your child's Break-Time snack in the same way that you pre-book their lunch.
Once logged on to ParentPay you will need to select the "Meal Booking" option. Once on this screen, change the drop down (see the little arrow next to the word Lunch) to Break-Time. This will change the option you can select.
You will choose from the following list and this will then be delivered to your child's class in time for morning break!
You can choose ONE item from:
Toast

Crumpet

Milk

Milkshake
You will then need to pay for the items selected (40p per item). As with lunches you can select as many days/weeks in advance you wish and can book up until 8am on the morning that snack is required. If you no longer want your child to have a snack (or they are ill) that has already been booked you will need to log back in and cancel those items (again this can be done up until 8am on the day).
Should you need any assistance please contact the school office.
Parentpay
What is Parent Pay?
ParentPay is a secure website that enables parents to pay for school meals, trips and events without the need for cash or cheques.
Frequently Asked Questions
What can ParentPay do?
enables you to pay for school dinners, trips and events.

gives you on line access to a history of all the payments you have made

allow the merging of accounts if you have more than one child at school

show you all items available for payment relevant to each of your children

gives you on line access to trip information

email a receipt of your payment to the email address you register
How does this help me?
gives you the freedom to make payments to school whenever and wherever you like over the internet

stops you having to write cheques or search for cash to send to school

gives you peace of mind that your payment has been made safely and securely

allows you to give consent along with the contribution for trips and events

if you can't find the trip letter, you can always find information on your account

helps prevent the build-up of outstanding meal debts etc
How does this help our pupils?
reduces the need for pupils to carry cash to school

prevents "lost" consent forms and/or money

ensures pupils get their place allocated
How does this help our school?
reduces the administrative time spent on banking procedures and paper 'waste'

helps school to meet the Schools Financial Value Standards regulations

reduces the cash held on school premises

allows for refunds to be made back to the payment card

improves communication between the school and parents concerning payments

helps prevent financial losses due to outstanding school debts enabling the school budget to be spent where it is most needed.
How do I get started?
All parents / carers are sent an activation letter to enable you to set up an account (children in YR will recive their letter within the first week of attending school). The activation letter will contain a personal activation username and password to enable you to login. During the activation process you will be guided through changing your username and password to something more memorable; you can also merge your accounts if you have more than one child at St Joseph's Catholic Primary School or other schools using ParentPay.
Once set up it is important that you check your account regularly and ensure that the account is kept in credit.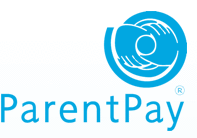 End of School Year
At the end of the school year, can you please ensure that your Parentpay account is kept in credit most importantly in the last two weeks. Unfortunately we will be unable to supply snacks or meals if the account is in deficit, so please ensure your child has a packed lunch if you are unable to clear any deficit immediately.
Year 6 children leaving us this will have any credit balance over £5 refunded back to the card paid on (subject to a credit being made in the last 12 months) or transferred to a sibling still in school at the end of August.
Pre-School children transferring to YR in September will have a new ParentPay account in September and any credit/debit balances transferred over to it at the end of August. Those leaving us will have any credit balance over £5 (subject to a credit being made in the last 12 months) refunded to the card it was paid on.
Many thanks for your assistance.