School Meals
At St. Joseph's, we believe that only the best is good enough!
Cook Judy and her team freshly prepare all our school meals on site, using locally sourced natural produce. By using our own butcher, fishmonger and greengrocer, we know exactly what our children are eating… and there is nothing better than a home cooked meal at lunchtime!!!
Our children love the friendly social atmosphere of eating and enjoying their food with their friends. Assisted by our wonderful lunchtime staff, the children are encouraged to try new foods. Check our Newsletters for when you can come and join your child on one of our Family Lunch days and see for yourself!
Should you have any questions about our school dinners please contact Mrs Derry who will be happy to assist.
Our delicious, nutritious school meals, comprising of a Main, Dessert and Drink can be purchased for an amazing £2.30!*
*KS1 children currently enjoy a Free School Dinner (snack at break-time is not included) as part of the Universal Infant Free School Meals program.
You will pre-order your child/rens meals in advance giving both you and your child the peace of mind knowing that they are receiving the a meal that is nutritious and that they will enjoy. Please see below for how to order.
All snack and dinner money is payable in advance via Parentpay, and we request that you check your child's account regularly to prevent any deficit or refusal.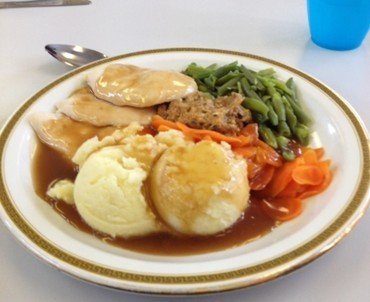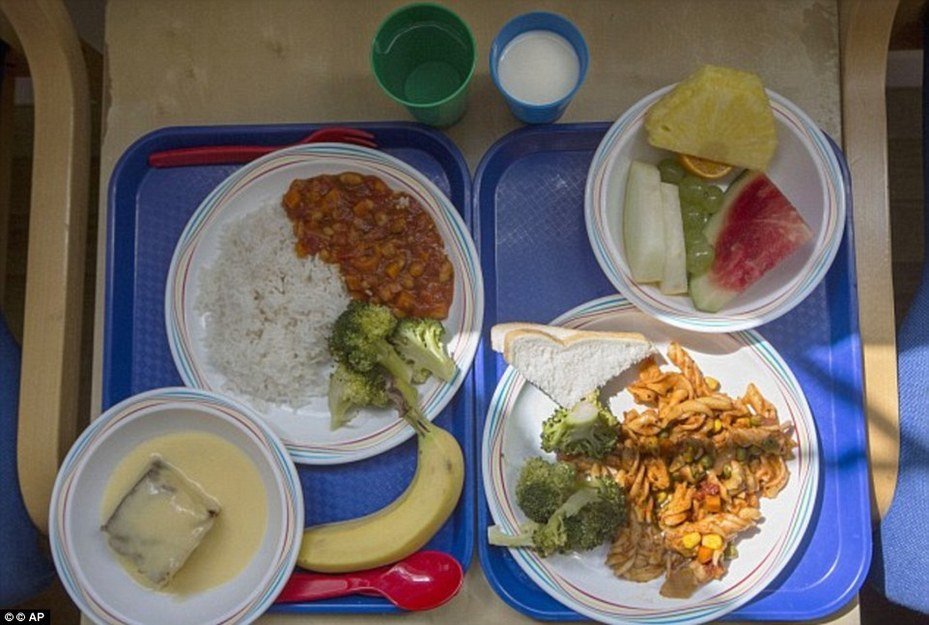 In addition to our weekly menu, Cook Judy also arranges to cook a special meal to celebrate each Year Groups topic subjects, check out the Notice Board by the school gate or the Newsletter for more information. These lunches are particularly popular with our children.
Latest Sample Menus:
Break Time Snacks
Children from Y1-Y6 are also able to choose a break-time snack (40p) to keep tummies full until lunchtime, this is a paid for service and is NOT included in any free school meals. Snacks need to be pre-ordered through ParentPay.
ONE snack can be chosen from the following options: Toast, Crumpet, Milk or Milkshake.
School Meal Selection on Parentpay - YR to Y6
With effect from 25th June 2018 the way that meals are accessed in school are changing.
This change affects ALL children from Reception - Y6 including those in receipt of Universal Infant Free School Meals (UIFSM) and Free School Meals (FSM).

In order for your child/ren to receive a school meal you will need to have booked it in advance on Parentpay at least 48 hours before the meal is required, if no meal is booked it will be expected that your child/ren will be sent with a packed lunch from home. You ill not be able to make any changes to this booking after 8am on the day of the booking.
You will select from Red (Meat Option), Green (Vegetarian Option), Blue (Sandwich Option), Orange (Jacket Potato Option). You will be able to see the latest menus on both Parentpay and below to help make your choices. Please see the link below for a "how to" guide.
Once selected (you will be able to pre-book for a number of days/weeks in advance) you will then be required to add funds (not required for UIFSM or FSM) and confirm before your booking is complete, once completed this information will be sent to the Kitchen.
Should your child no longer require a school lunch you will need to cancel the booking on Parentpay (this can only be done before 8am on the day of booking - unfortunately, non cancellations will be chargable)
Should you need access to a computer to place your child/ren order please speak to the office staff and they will arrange for you to use a computer in school.

How to order your child/ren school meals (YR to Y6 ONLY)
NB: if you are experiencing issues when trying to access Parentpay, we have been given the following advice:
As long as the device has the latest browser the site should have full functionality on any device, information regarding unpdating your browers can be found here:

https://www.parentpay.com/you-need-to-update-your-browser/

You may also want to try turning the screen horizontal to see if that makes a difference, if you continue to struggle you can contact the Parent Team for further assistance via a support request via the website www.parentpay.com


Pre-School Meal Ordering
If you would like to purchase a school meal for your child in Pre-School, you will need to credit your child's SCHOOL DINNERS ONLY payment item on Parentpay. Once the account is in credit you will just advise the Pre-School staff of the meal choice for your child (menus are above). Payment will be debited from your SCHOOL DINNER ONLY item.
Please ensure you check your account regularly and keep the account in credit, as unfortunately we will not be able to provide a meal if the account is in deficit.
Family Lunches and special events
We also host regular Family Lunches, providing an opportunity to come and enjoy a school meal with children. We also have various themed lunches throughout the school year. Keep an eye on the Newsletter for dates and how to book a place!
Feedback from Parents on our School Meals
"thank you, so much for the opportunity to come and enjoy a family lunch!"
"it's delicious! and hot! and such good quality"
"best jacket potato!"
Allergens