WELCOME TO YEAR 5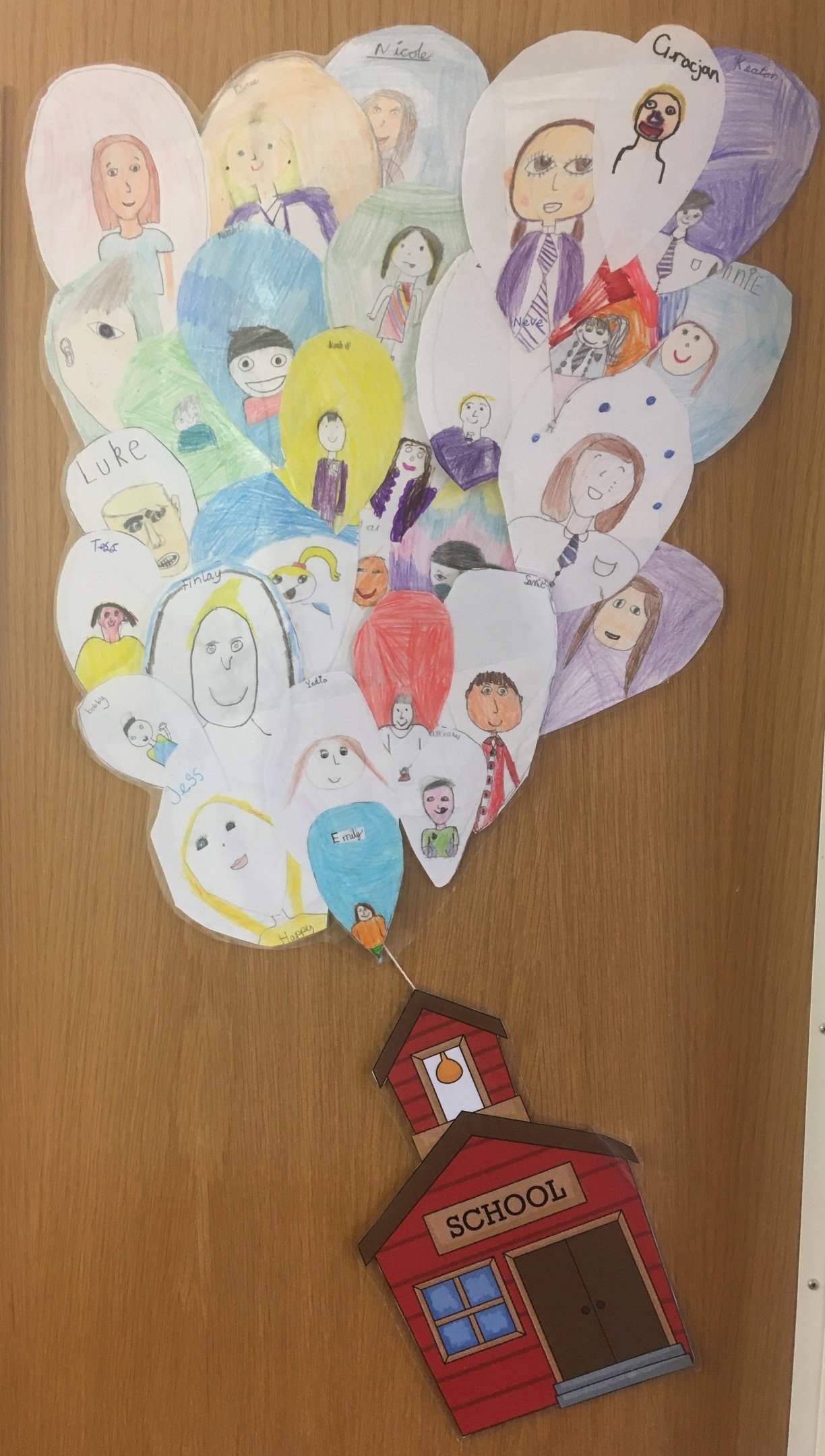 Homework - Google Classroom
Presentation in Homework books
Please ensure that you follow the school presentation rules in the same way that you would in your school books.
Please refer to the homework section of the website for further information.
Children must now be using joined up handwriting in all writing task. Please support this when completing homework.
Reading
Continue to read daily. Please follow the link to find the suggested books for Year 5. Y5 reading list
Audible is free for kids books. This will help develop children's love of books and expression. https://stories.audible.com/start-listen
Spellings
Continue to revise previous spelling rules and Y3-Y6 spelling lists.
Please see Google Classroom for videos linked to our spelling rules.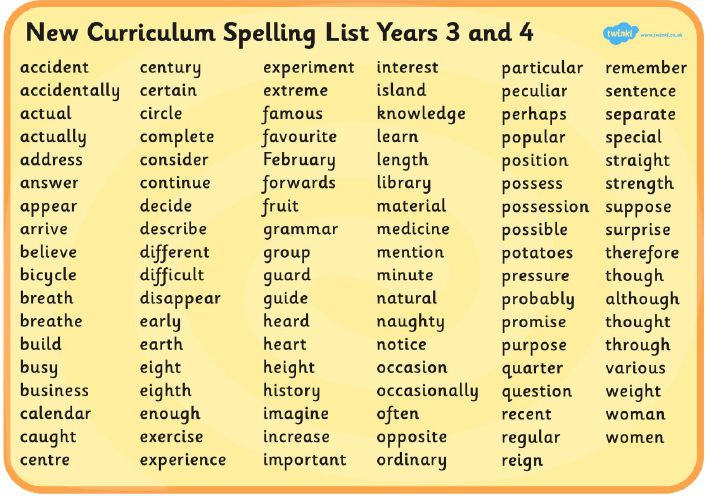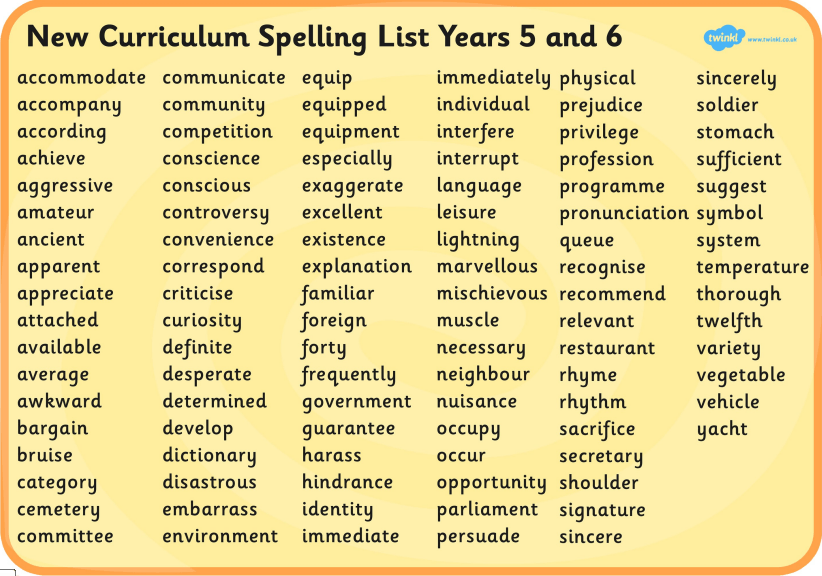 Use these websites to support Spelling, Grammar & Punctuation: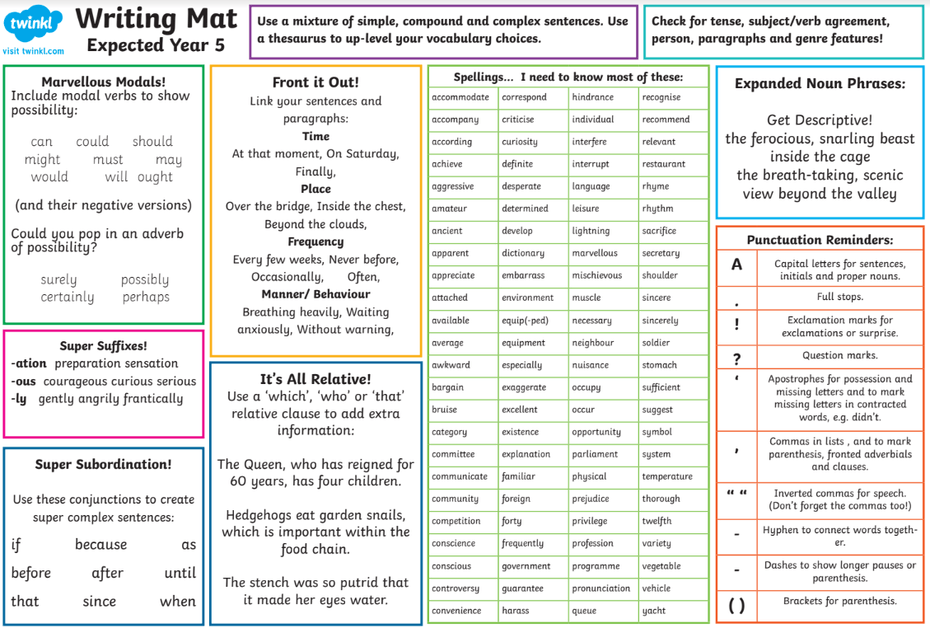 Maths
Continue practicing Times Table Rockstars. https://play.ttrockstars.com/
The BBC supermovers website https://www.bbc.co.uk/teach/supermovers has a great range of times tables songs as well as lots of other active learning lessons.
Remember to work through the MyMaths lessons to support class work. https://www.mymaths.co.uk/
Other websites to support Maths learning.
https://www.topmarks.co.uk/maths-games/daily10
http://www.iseemaths.com/lessons56/
RE
Please work through the 'Ten:Ten' monthly newsletter together.
Discuss our Value & Virtue for this half term: Grateful & Generous
Grateful for their own gifts, for the gift of other people, and for the blessings of each day; and generous with their gifts, now and in the future.
Mass times for Ss Peter & Pauls
Please note we have a maximum on 50 persons for each Mass.
Keep up to date at:
https://www.romancatholiclichfield.co.uk/mass-times.html
You can still tune in to live, streamed masses using the link below.
https://www.birminghamdiocese.org.uk/parishes-online
For more photos see our twitter account -
https://twitter.com/StJoesLichfield
Autumn 2020
Maths
We have been learning about place value, comparing numbers and rounding. Use this rap to help you remember how to round numbers.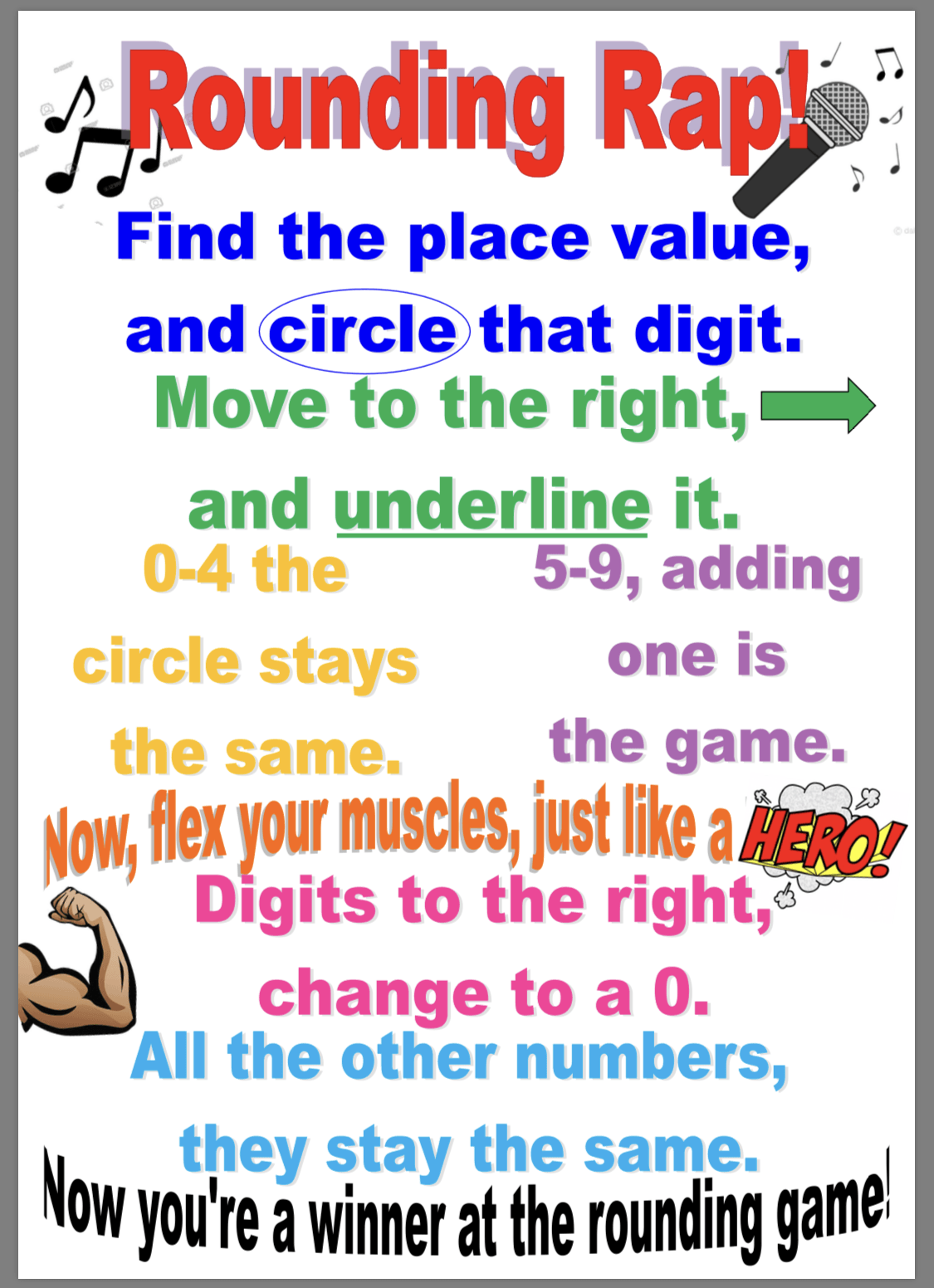 English
This term Y5 are loving learning about Greek Myths. We have read a range of myths and our class story is Percy Jackson and the Lightning Thief by Rick Riordan.
RE
This term Y5 are looking at creation stories and prayers.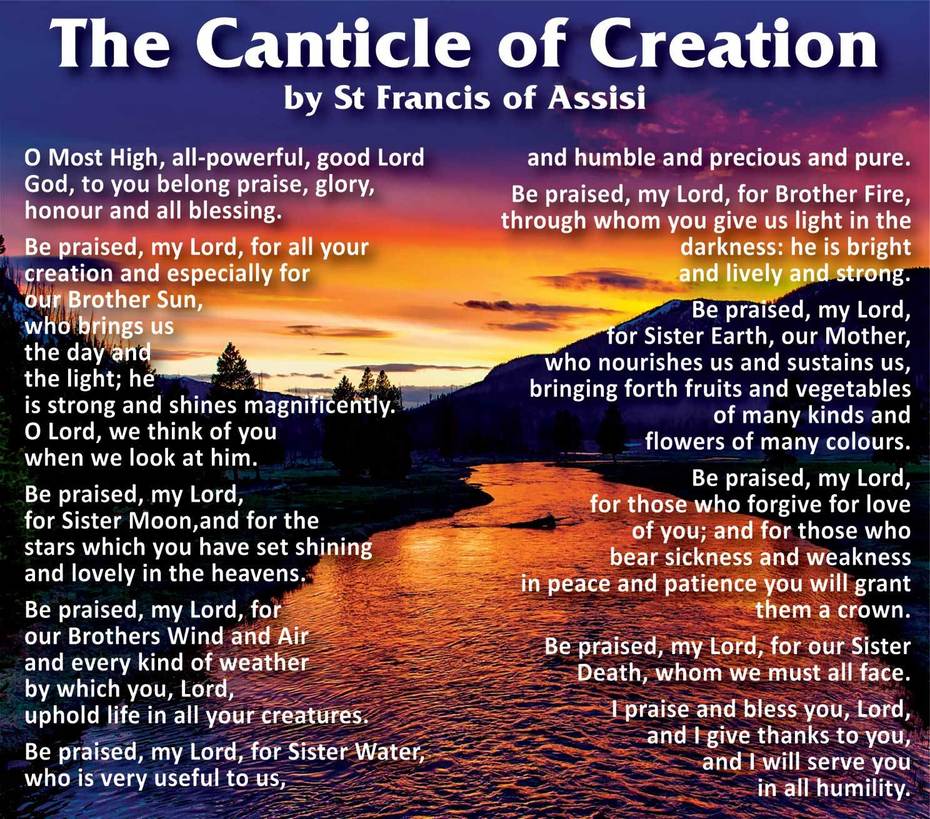 'God created man in his own image' Genesis 1:27
What does this mean? - God is good. Everyone is different but we can all reflect his goodness and are special in many different ways.
Science
Can you feel the force?
We have been learning about forces around us, including gravity. Y5 loved learning about Isaac Newton and his role in discovering gravity and how it affects the planets. We have also carried out lots of different investigations to test gravity, friction, air resistance and water resistance.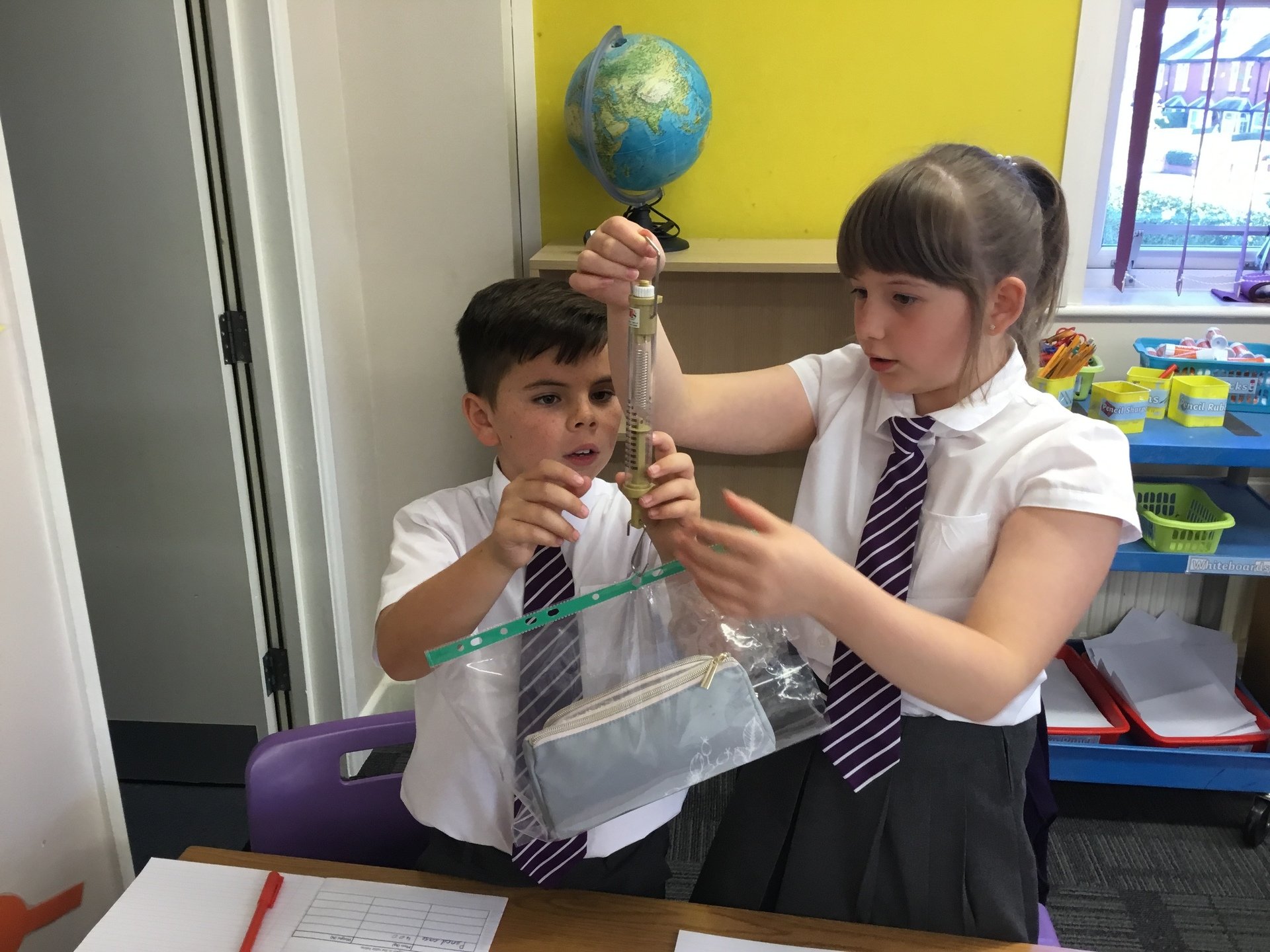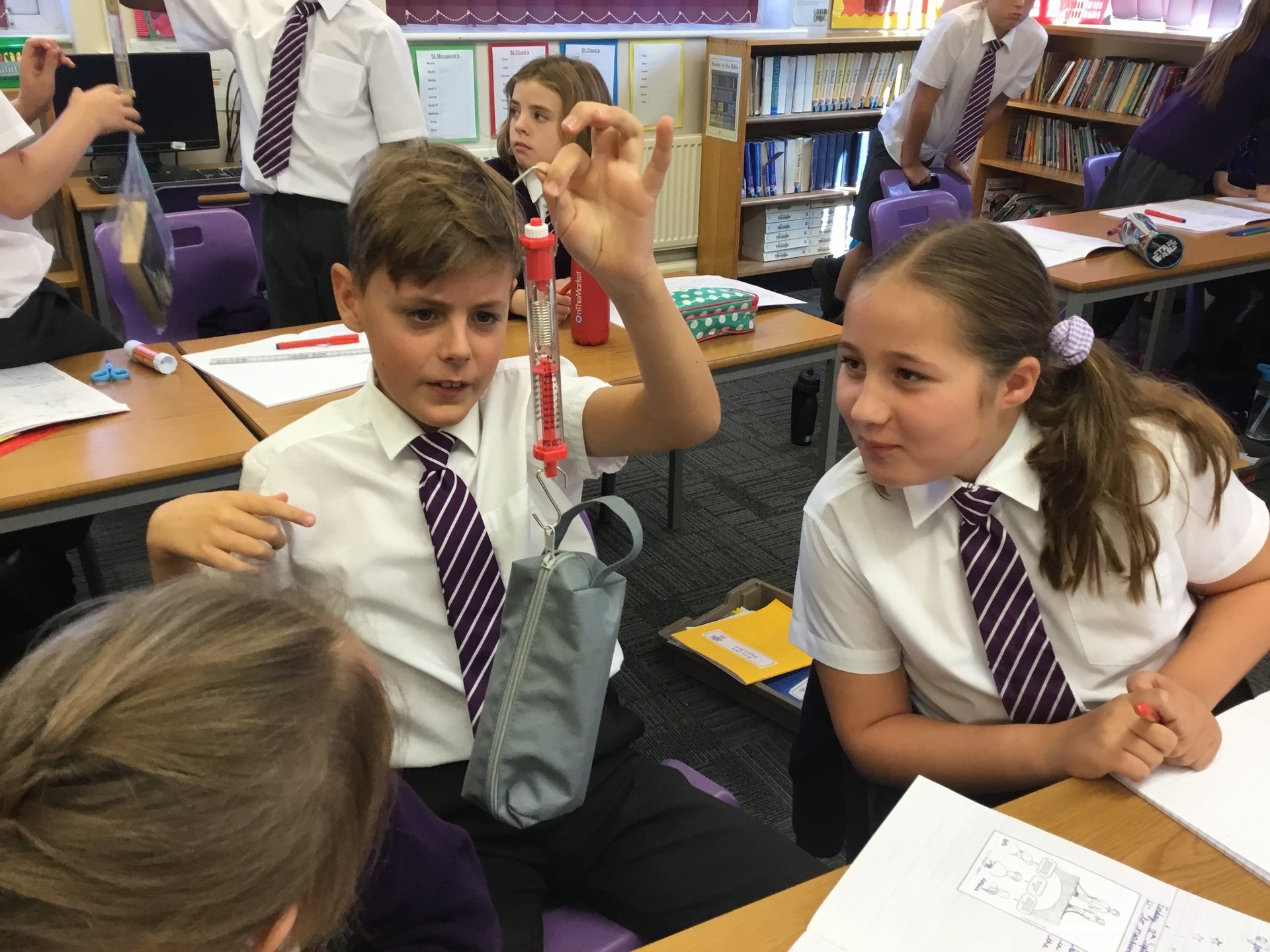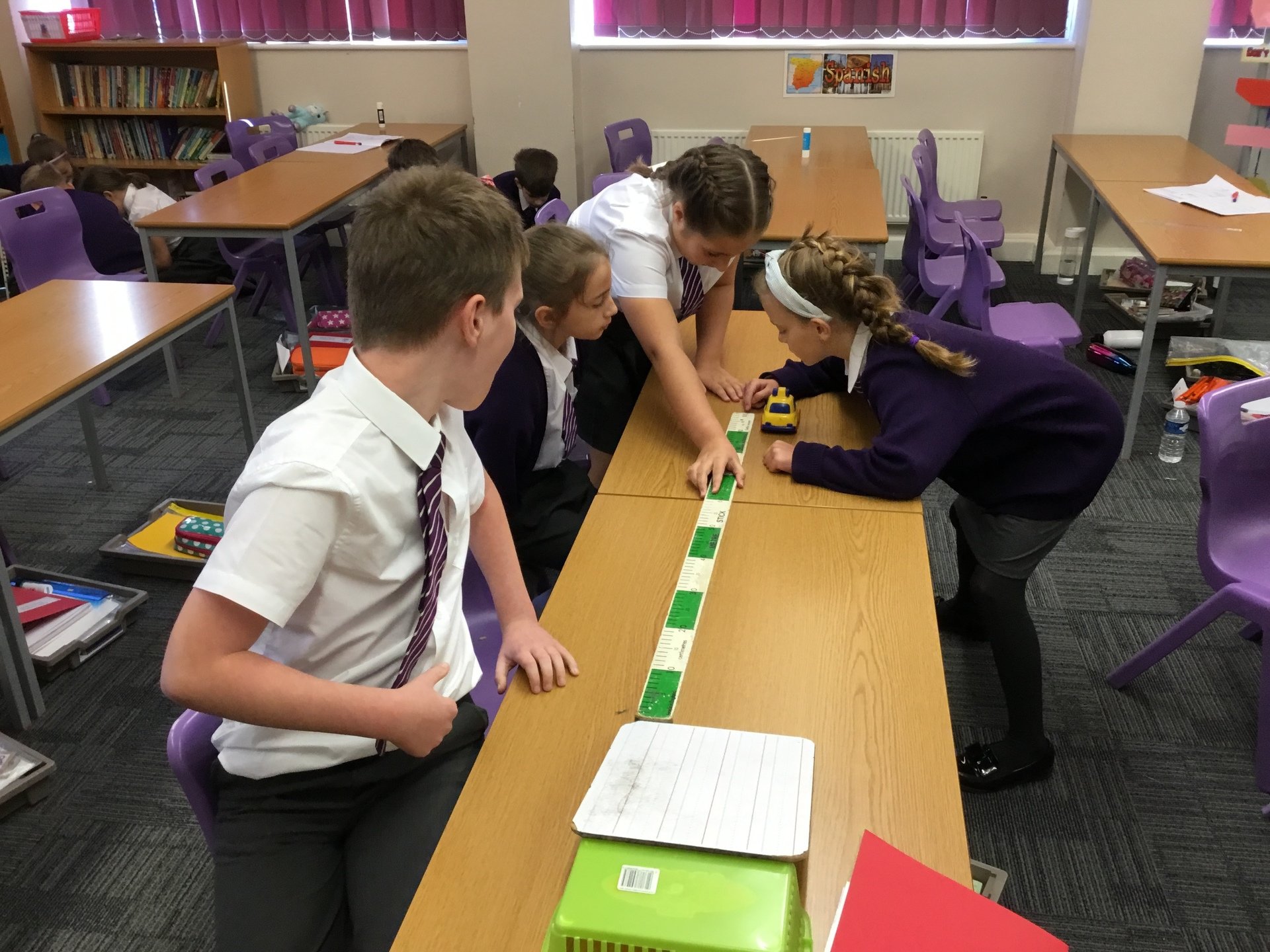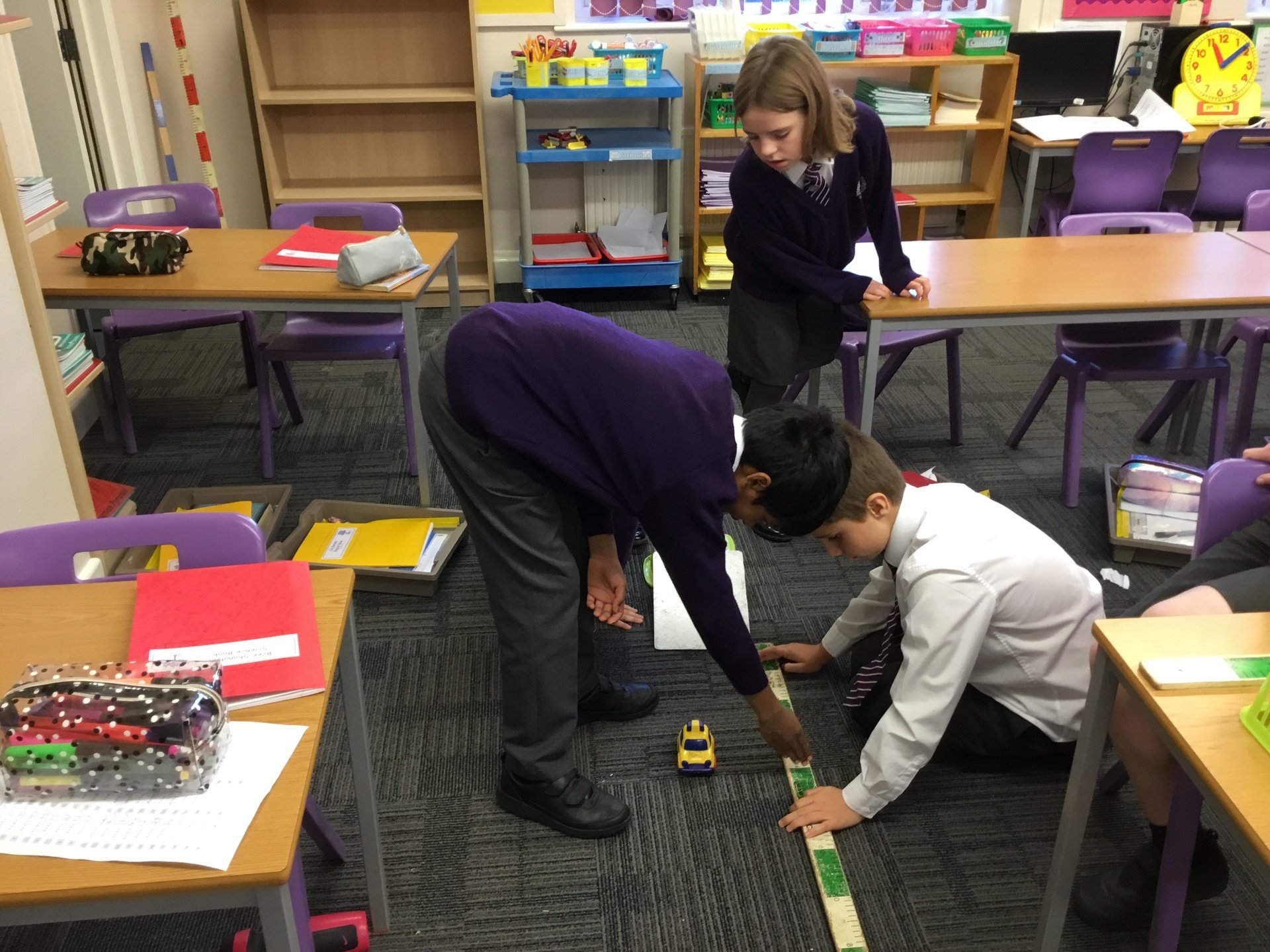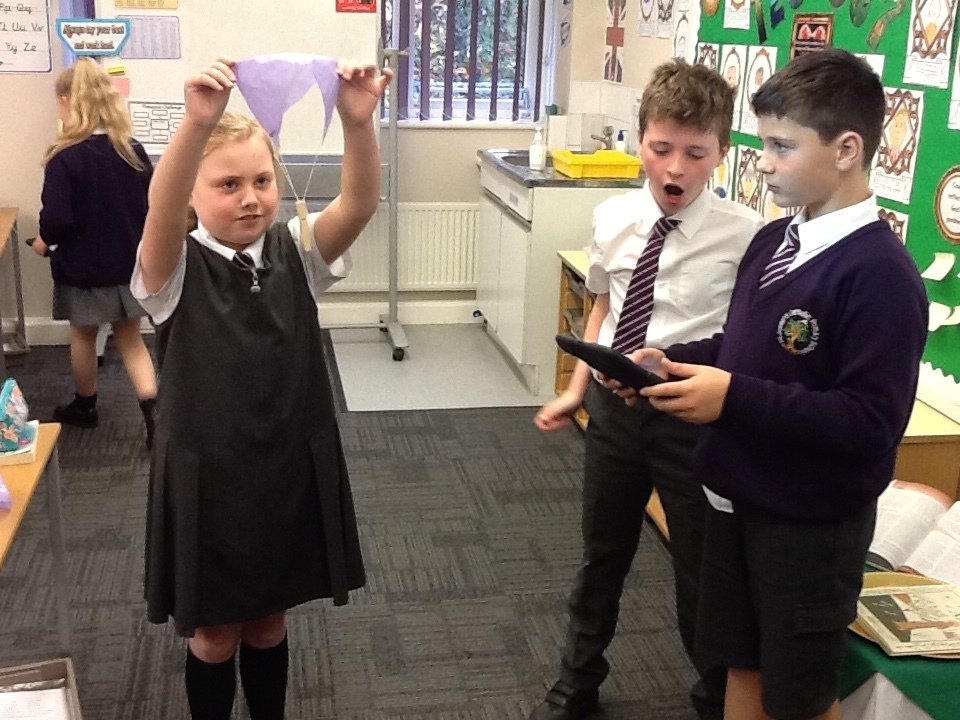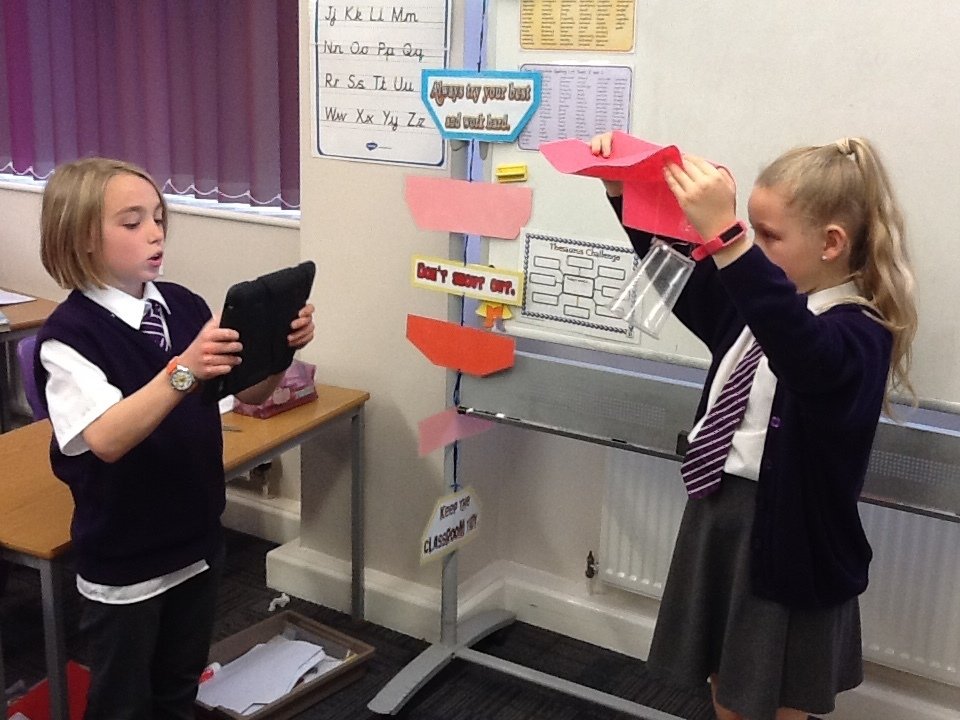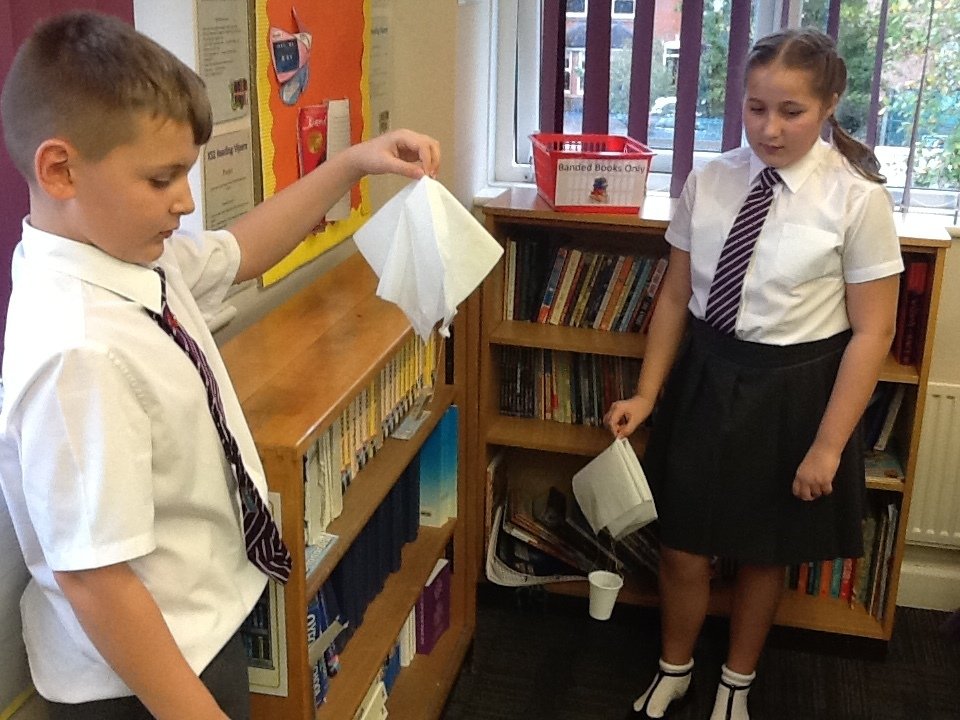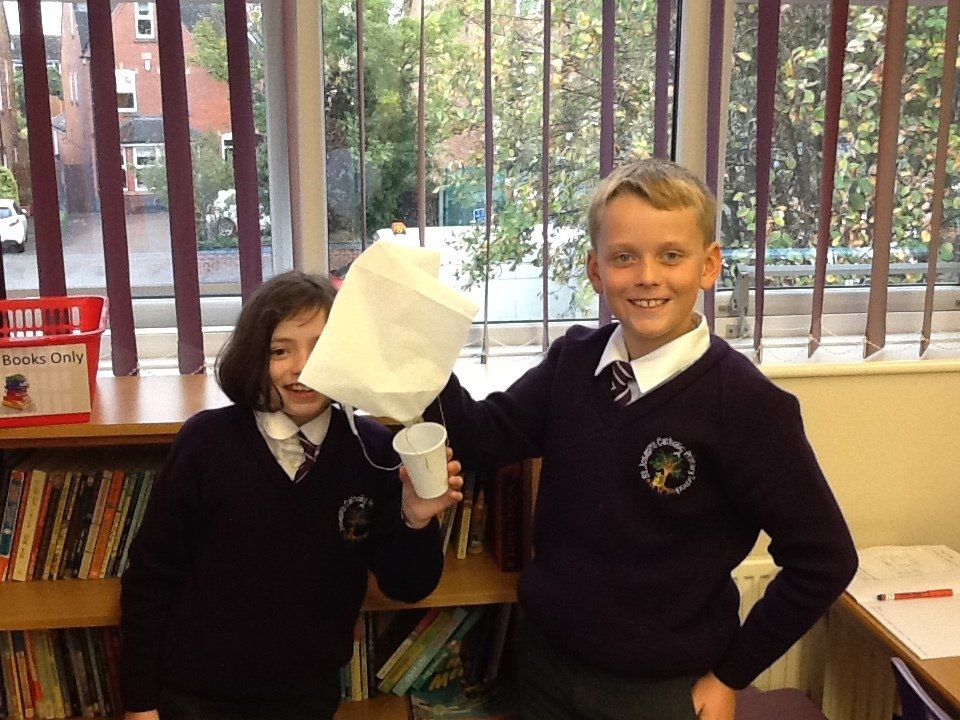 Topic
Ancient Greece
Our Topic this half term is Ancient Greece and the class have been working hard researching this topic ready to present their homework projects to the class.