We accept 15 and 30 hour funded places - more information below
Before and After School care available - more information below
Spaces Available
Pre-School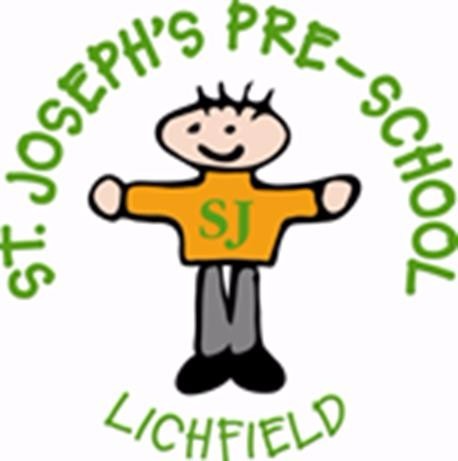 Welcome to St Joseph's Pre-school
Pre-school Home Learning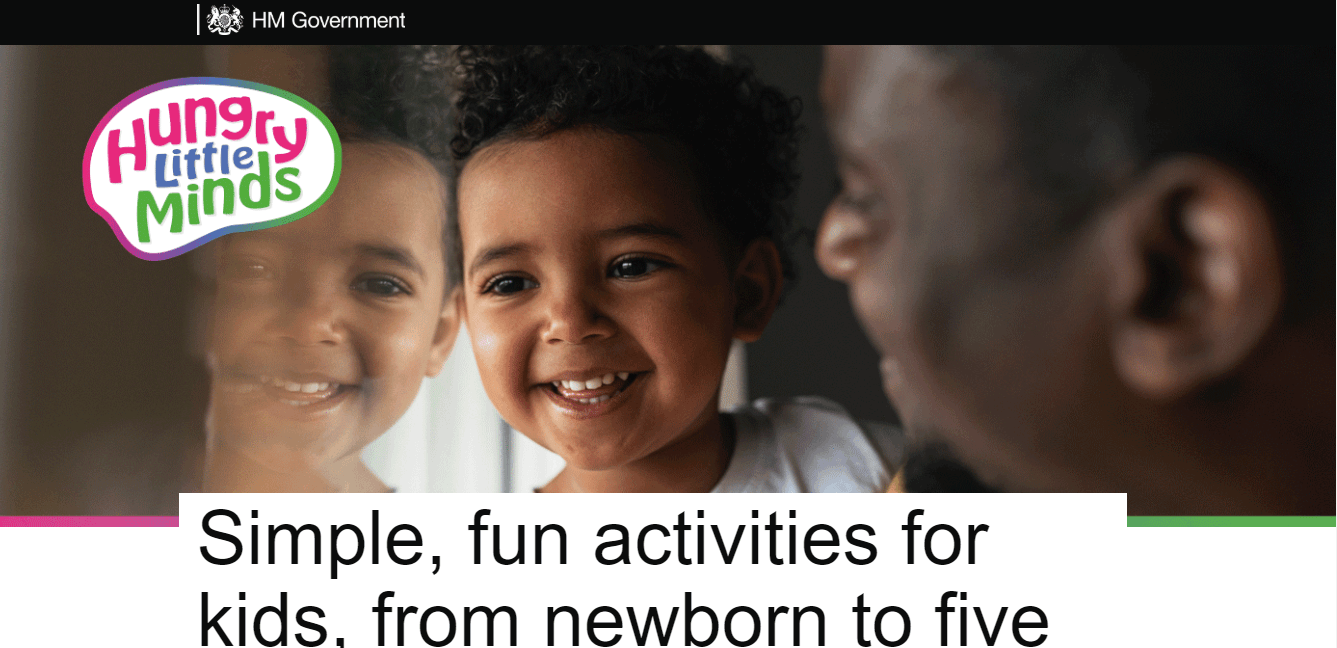 The government has put together a 'Hungry Little Minds' campaign which gives parents super ideas for activities to support their 0-5 year old children's learning at home. Click here to access this fantastic site!
At St Joseph's, preschool and reception class are following the national 'EYFS Early Adopter' curriculum. Within the curriculum there are seven areas of development. Supporting and developing children's prime areas of development (personal, social and emotional development, physical development, and communication and language) are the key focuses as we welcome children into school in the Autumn term, as detailed in our Recovery Curriculum Plan. Here are some suggestions for supporting your child's learning at home.
Personal, Social and Emotional Development
Encourage your child to take turns at home and share, ask them to talk about the feelings of others and how certain actions may make them feel.
Communication and Language
Encourage your child to talk and ask questions at home. This may be that you think out loud so that they can hear how you question yourself. Think about ways in which you could increase your child's vocabulary. This may be asking them to describe an object, a picture in a book or magazine or through general conversation encouraging them to describe colour, shape, texture or smell.
Physical development.
You could encourage your child to use a knife and fork, to dress independently and put on their own shoes, zip up coats and drink from a cup rather than a water bottle. Have fun encouraging your child to dance and move in time to music. Explore lots of large movements such as climbing on equipment, swinging, running and jumping, and climbing stairs. As your child becomes more confident with these larger movements, gently support your child in developing their tripod grip for holding a pen or pencil along with writing their name.
Literacy
Read, read, read to your child. When reading a fiction book with your child ask them how they think the story might end? Who are the characters? What do they think will happen next? What is happening in the picture? Ask your child to describe the setting within the story along with descriptions of the characters. Why not visit Jolly Phonics Songs on you tube; the children enjoy singing the songs and showing you the actions. Perhaps you could go on a listening walk around the garden and see what you can hear and see.
Mathematics
Encourage children to count small groups of objects in everyday situations, e.g counting how many apples are in the fruit bowl. Talk about and describe shapes during play, for example. describing 'pointy' and 'curvy' shapes. Talk about capacity, e.g. do you think this cup holds more or less than this one? Develop your child's mathematical language.
Understanding of the world
Encourage your child to explore the local area and see what they can observe and talk about. Discuss your family and community, for example people who us.
Expressive Arts and Design
Encourage your child to draw, colour in and paint pictures, and to play with play dough. This will help develop their hand strength for early writing skills.
Opening Times
9.00am - 3.30pm
Sessions
9.00am - 11.30am
11.30am-1.00pm
1.00pm-3.30pm
St Joseph's Pre-school is based within St Joseph's Catholic Primary School and we pride ourselves on providing a quality education in a child-led, caring and fun environment. We achieve this by having fully qualified, highly trained staff who support the children's interests, learning and development whilst following the Early Years Foundation stage curriculum (EYFS). This is carried out in our own classroom within St Josephs Primary school and outside in our recently refurbished outdoor learning area. Children can join us at anytime from their third birthday.
We always welcome parents and family to come and view our pre-school to see the wonderful environment and meet the staff, if you would like to visit please contact Pre School through email or phone. The details are further down the page.
Meet the Staff
Miss V Cartwright - Early Years Foundation Stage Lead (Pre-School and Reception)
Mrs O Cooper - Pre-School Supervisor- Cache Level 5 Diploma in leadership for children and young peoples workforce
Cache level 3 Diploma in children and young people- early learning pathway
Understanding Autism level 2
Understanding and managing Challenging behaviour level 2
University of Derby Understanding Autism, Asperger's and ADHD.
Mrs G Sweeney - Pre-School Practitioner - Cache Level 3 Diploma in Early years and childcare
Mrs N Hollywood - Pre-School Practitioner - Studying for Cache Level 3 Diploma in Early years and childcare
Miss Aimee Knight- Level 2 Early years and childcare Studying for Cache Level 3 Diploma in Early years and childcare
Mrs S Dutton - Pre-School Assistant and Lunchtime support.
All Staff have up to date safeguarding and Paediatric first aid training
Governing body
Mrs P Lewis - Chair of Pre-School Committee
Mrs T Rowe - Vice Chair
Mrs D McLeary - Committee member
Mrs R O'Leary - Committee member
Mrs C Turnell - Committee member
Mrs J Wordsworth - Committee member
Our Daily Routine
No matter rain or shine, we are always outside!
08.50 am Pre-school opens - self registration.
09.00am-9.15am Welcome,Rhyme time, storytime, time to talk
9.15am-11.15am inside and outside learning through play
11.15am-11.20am Get ready for Lunch
11.30am Home time/Arrival time
11.25am-11.55 am Lunchtime
11.55- 1 .15pm inside and outside learning through play
1.00pm Home time/arrival time
1.15- 1.25 pm Rhyme time, Phonics, storytime, time to talk
1.25pm - 2.55pm Inside and outside learning through play
3.05pm-3.15pm storytime, time to talk, circle time
3.15pm-3.20pm Children get their own bags and coats ready for home time
We regularly go on Welly Walk's onto the around the school and onto big school field to explore the natural environment and do fun activities, for example making bird feeders, making wormeries, building fairy houses, playing games, developing our listening skills, observing changes in our environment throughout the seasons, discovering nature and exploring the trim-trail.
We have termly planet protector days where we learn all about how we can look after and care for the world around us.
We practise our P.E skills throughout the day as we encourage walking, running, climbing, throwing, catching, musical movement, riding bicycles and scooters, using the parachute, playing games and acting out stories we have written with our friends.
Please keep an eye on the school calendar and Early years newsletter for upcoming events and dates for your diary
Trips
We join up with Reception and the whole school for trips, as well as going on our own within Lichfield to places like -
The local Garrick Theatre for the Christmas Pantomime
The local Library
The local market and town shops
The local park
We also plan trips with Reception which are further a field and need us to take a coach, we invite parent helpers to come along.
Take a look at the fun we have!
Parent Workshops
To support the children's learning we have Maths, Phonics and Writing workshops throughout the school year for parents to come along to and learn about different activities and ways to support their children at home to be ready for Reception.
Comments from parents who came to the workshops include -
"I enjoyed finding out how children will progress through the Early Years and the expectations at the end"
"It gave me some useful ideas on incorporating counting and games at home, also I'm more aware of the language used to support the learning at school"
"I enjoyed the practical examples of activities I can do at home"
Here are some websites useful for phonics and maths
https://www.phonicsplay.co.uk/
Wrap Around Child Care
If you require before and after-school care we work in conjunction with Badgers who provide care between 7.30am - 9am and 3.30pm - 6.00pm.
There are further details on here
Applying for a place
To apply, please fill out an application form and either email it using the address below or post it to pre-school. We will try to accommodate all applications, in the event that we are unable to accommodate your request we will advise you of any alternative we can offer or place you on the waiting list.
Should you have any questions please use the email or ring us using the details below.
Pre-school has adopted the policies of the main school please see here for our policies
Contact us:
Cherry Orchard
Lichfield
WS14 9AN
Telephone Number - 01543 263505
email: pre-school@stjosephslichfield.org.uk
Uniform
Please ensure your child attends Pre-school in clothes suitable for messy play as their day will be filled with lots of fun and we want them to feel comfortable.
Although not compulsory, Pre-school has a polo shirt and sweatshirt that you can purchase from Uniforms Plus should you wish.
Our charging tariff for additional or unfunded hours are £4.20 per hour (or part thereof). Fees are invoiced termly and are payable through Parentpay.
Snack Fee of £10 per term is also payable for children attending St Joseph's Pre-school, this fee cover the cost of providing healthy snacks and extra resources to support your child/ren's education. Snack Fee is paid via Parentpay.
You may also purchase a school meal for your child, please advise your child's key worker on the day. Information on school meals can be found here.
There will also be additional fees for extra trips/events that your child maybe invited to take part in.
Please see our terms and conditions for more information.
St Joseph's is happy to accept payment using Childcare Vouchers, and we have accounts with many of the main providers.
Your employer may be able to help you with childcare costs using childcare vouchers or other scheme.
You must pay Income Tax and National Insurance on some kinds of support.
You don't have to pay tax and National Insurance on:
childcare vouchers

childcare your employer arranges with a provider (sometimes known as 'directly contracted childcare')

workplace nurseries
You can get up to £55 a week from childcare vouchers, depending on how much you earn and when you joined the scheme.
15 hour Funded Sessions
Funding is provided for 3 and 4 year olds for 15 hours per week for 38 Weeks per academic year by Staffordshire County Council. Eligibility is usually from the term following their third birthday, please see below for the statutory term dates (please note these may differ from the school actual term dates) children are welcome to join us from their 3rd birthday.
When can my child receive their funded place?
Funding for 3 & 4 year olds will start from the term after the child's 3rd birthday:
Children born between: Free places start from:
1st January - 31st March Summer term (from 1st April)
1st April - 31st August Autumn term (from 1st September)
1st September - 31st December Spring term (from 1st January)
30 hour Funded Sessions
Parents/guardians must apply for the 30 hours funding before your child(ren) starts their first term of preschool in order for the 30 hour code to to be eligible.
In addition to the 15 hours funding, some parents/guardians may be eligible to access an additional 15 hours of funding (30 Hour Funding) payable for 38 weeks per academic year, you can find more information here
Further information regarding funding in Staffordshire can be found here

The 30 hour places will take place over two daily sessions 9am - 12.30pm and 1pm to 3.30pm.
If you require all day care then payment would be required for 12.30 to 13.00 at a cost of £10.50 per week.